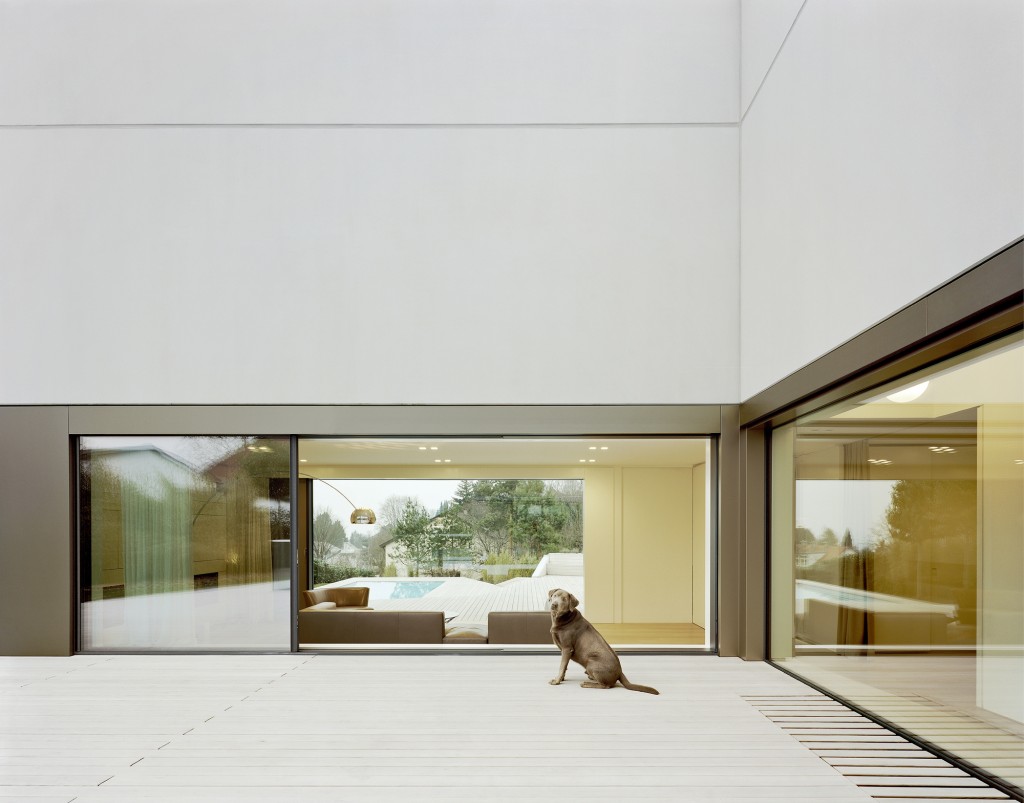 Villa S3 by Steimle Architekten
---
High on the sloping grounds the new building fills a gap in an existing hillside development with views over the city of Tübingen. It was created by talented Steimle Architekten for five-member young family with cat and dog.
The spacial arrangement is divided into three levels. Serving rooms with a studio on a slope, individual rooms for parents and children on the upper floor and the garden level with its spacious communal living area. The sculptural shape of the building opens itself to the river valley and to the panoramic views of the hillside.
The volume and its clear edges create a sharply defined shape consciously emerging as an independent structure from its surroundings. Articulated by precise joints the polished concrete body is lined with precisely positioned anodized aluminum panels in the transition zones between structure and exterior. These back folded recessions take reference to the different levels of the topographic contour and transmit the landscape to the interior.
The massive body is granting the interior a feeling of security leading the sight by accentuated window openings and simultaneously allowing an optimal light incidence to the inside. The indoor space looks very bright and open. The combination of slick surfaces, white walls and wood flooring create lively and warm feeling. Also, the required storage spaces are integrated as built-in furniture in the wall surfaces and harmonize with the bright design and ease of space concept. The light parquet inside continues extensively to the outdoor areas on terrace and the pool deck and creates a connection between interior and exterior.
Architects: Steimle Architekten
Location: Tübingen, Germany
Area: 653.0 sqm
Photographs: Brigida González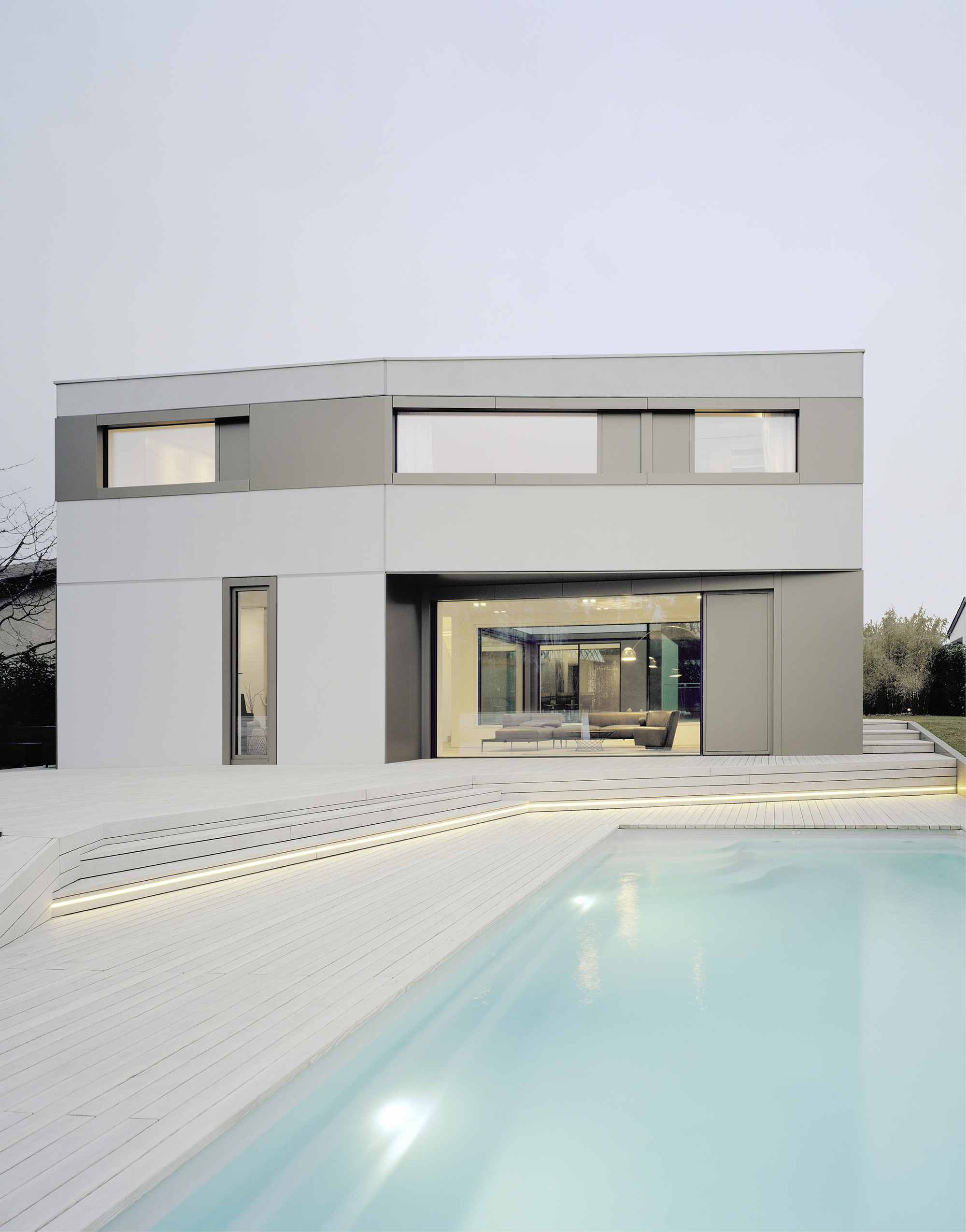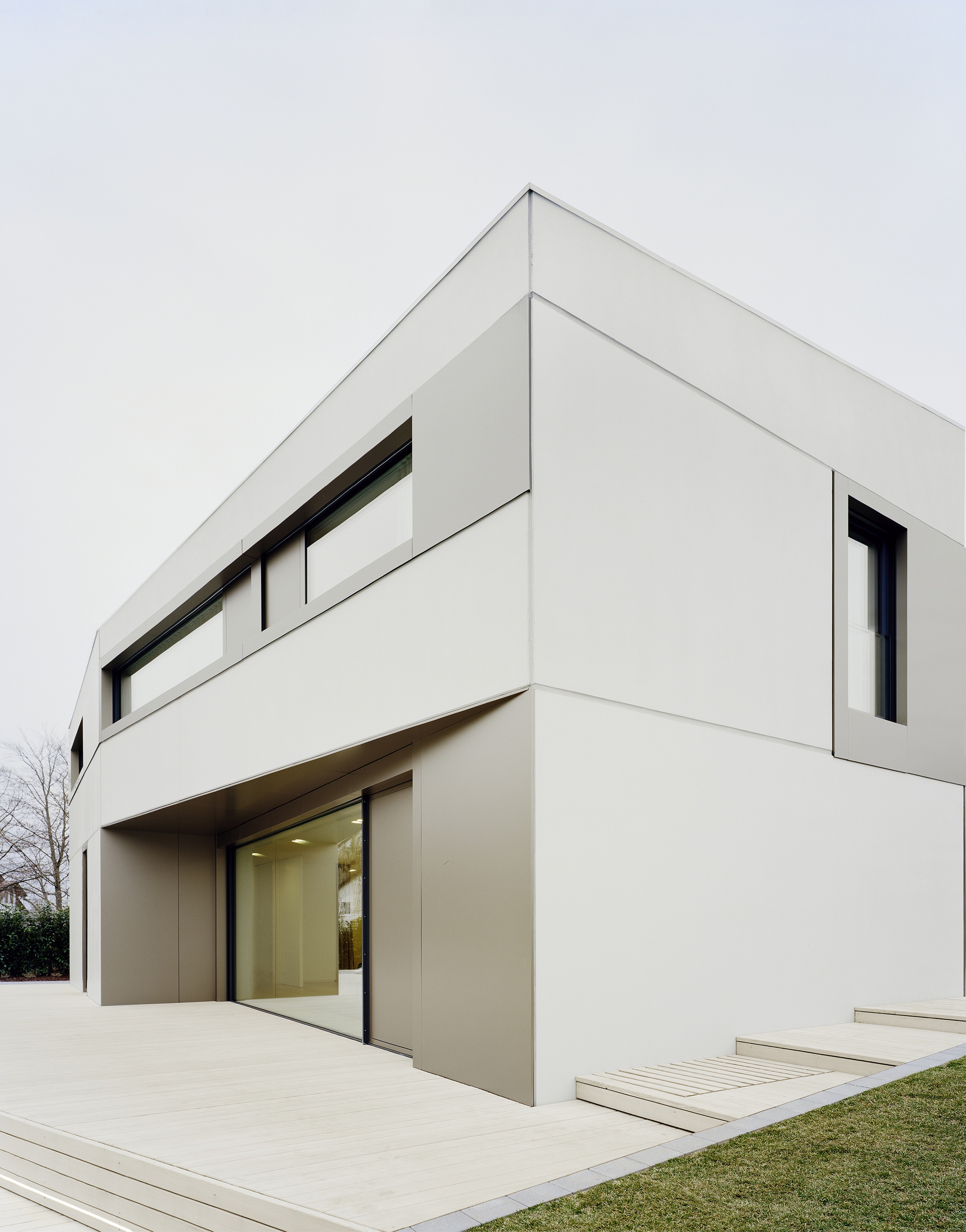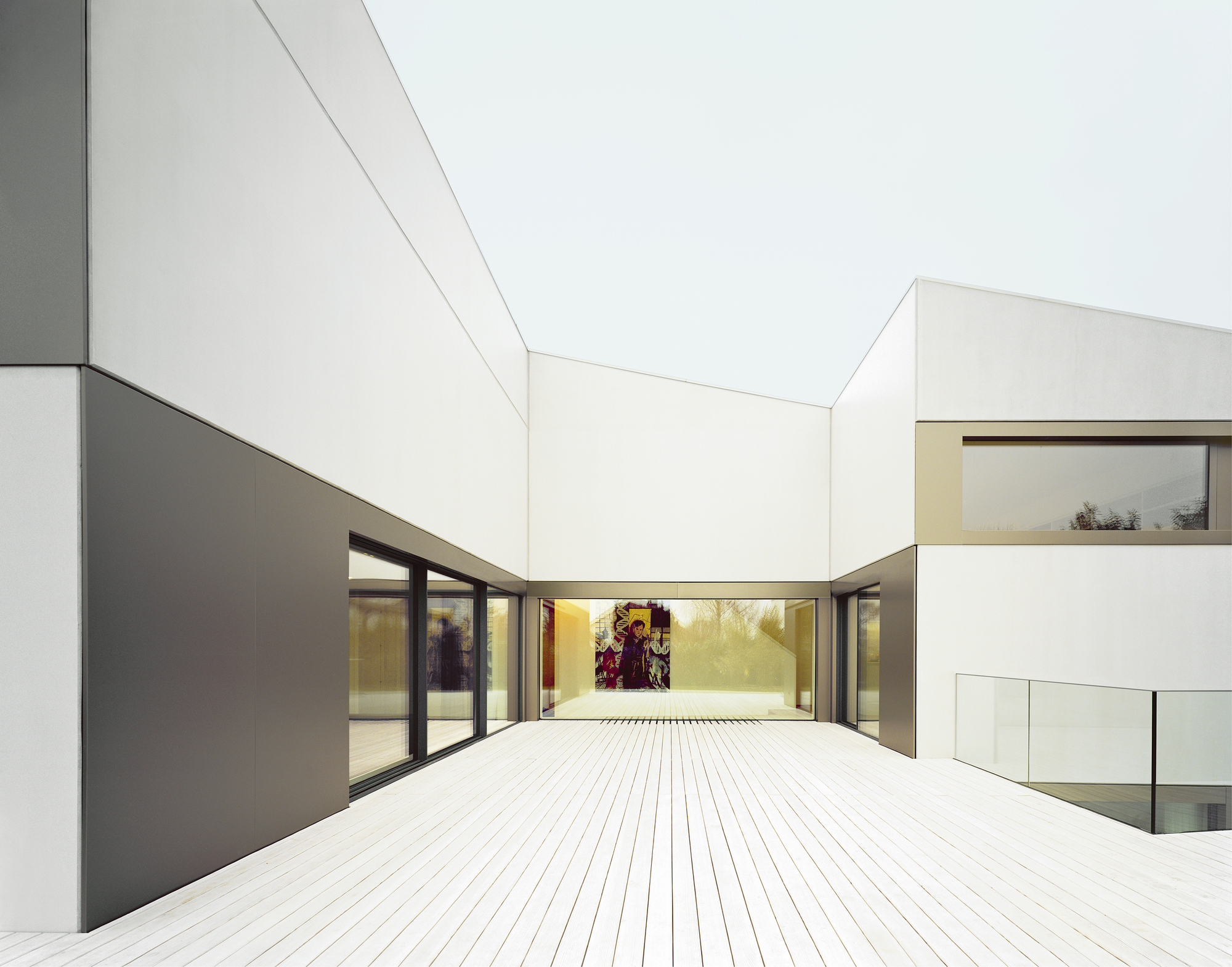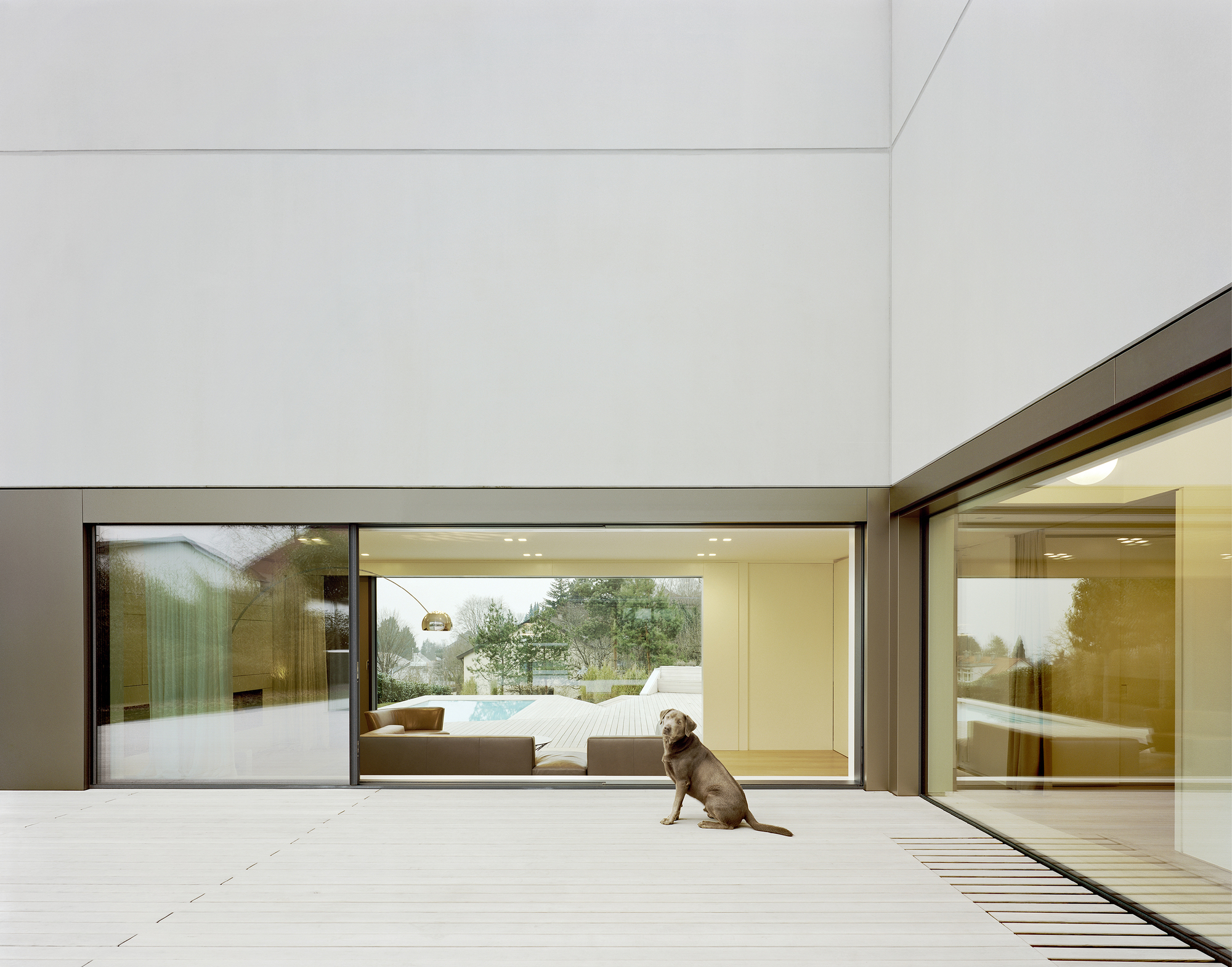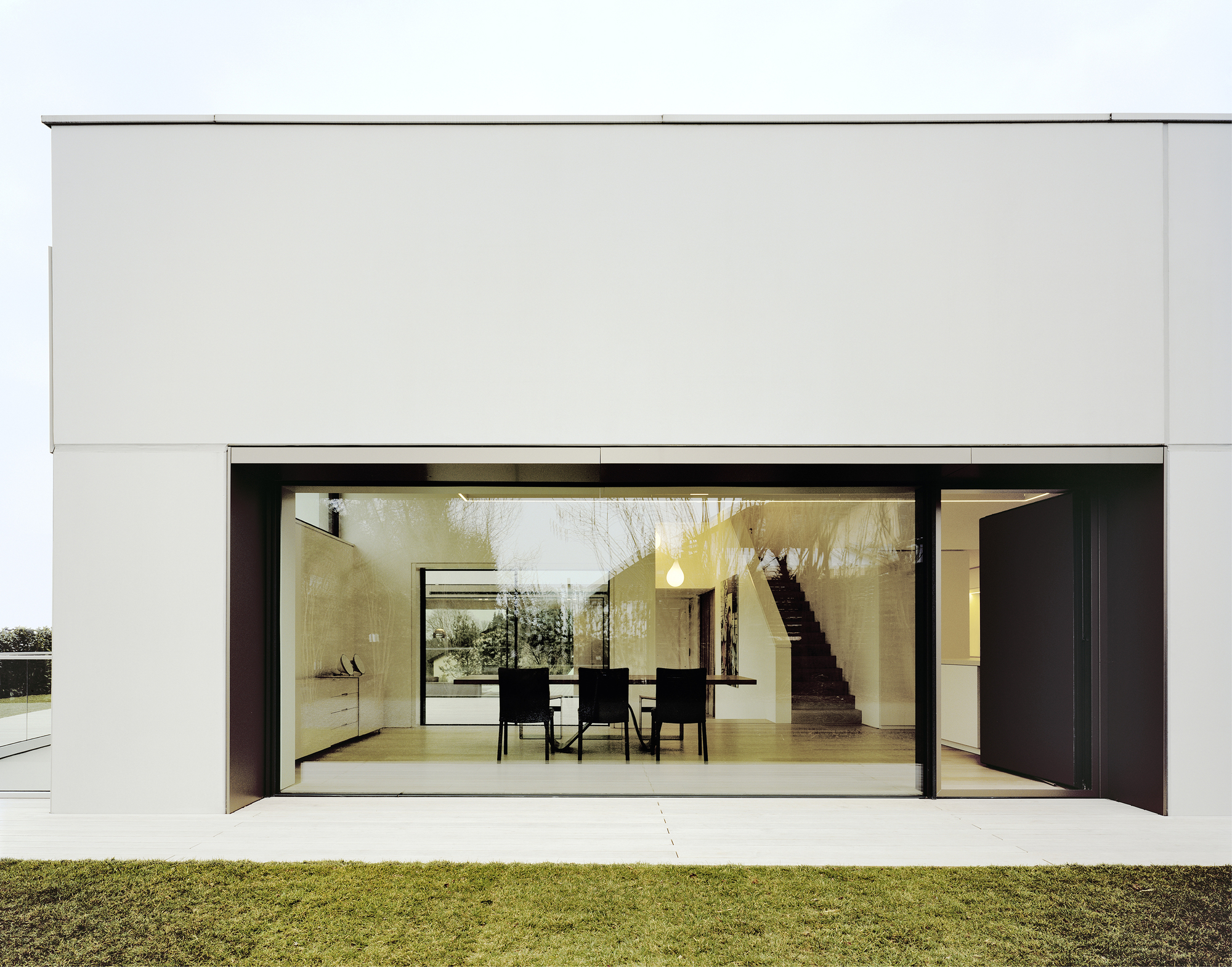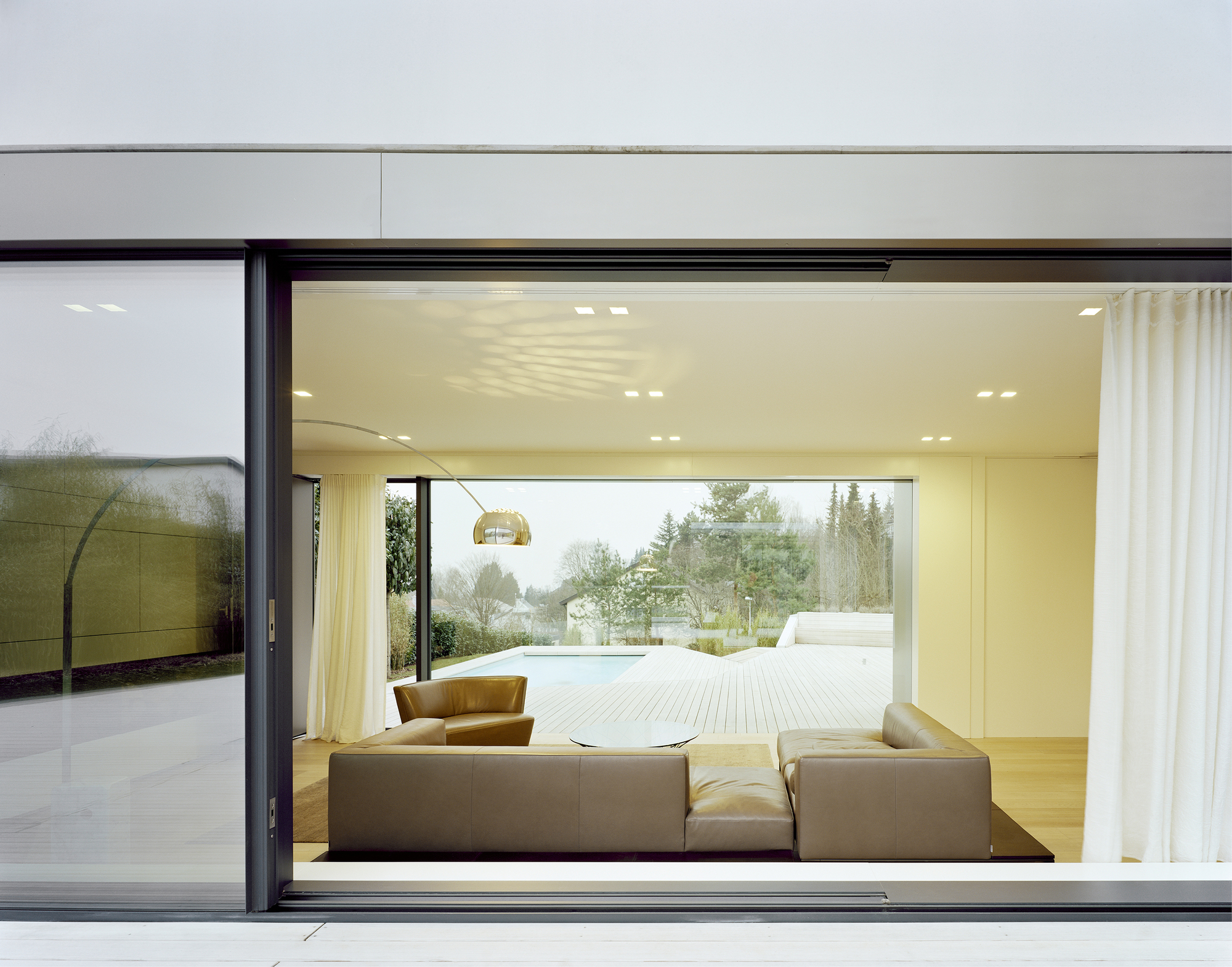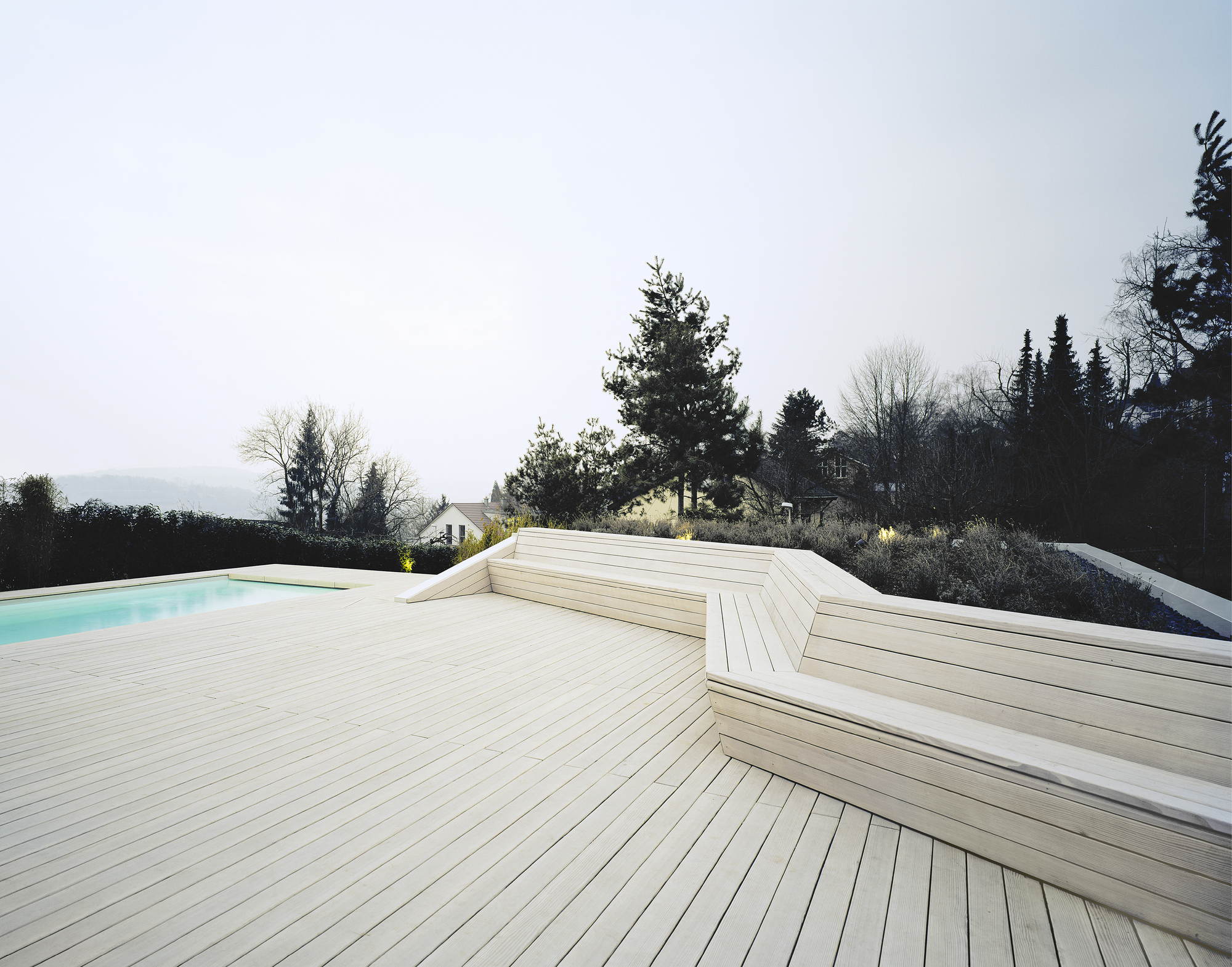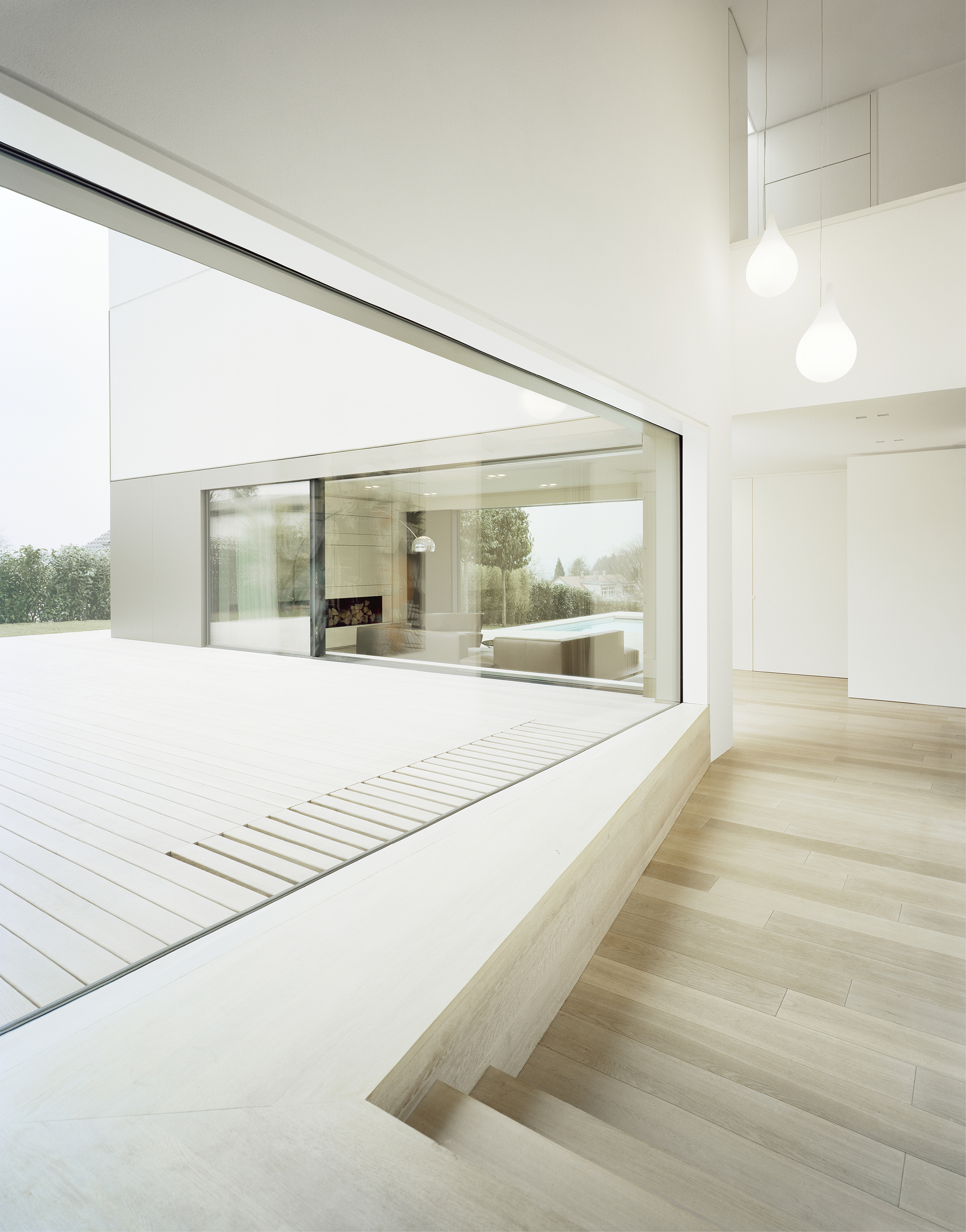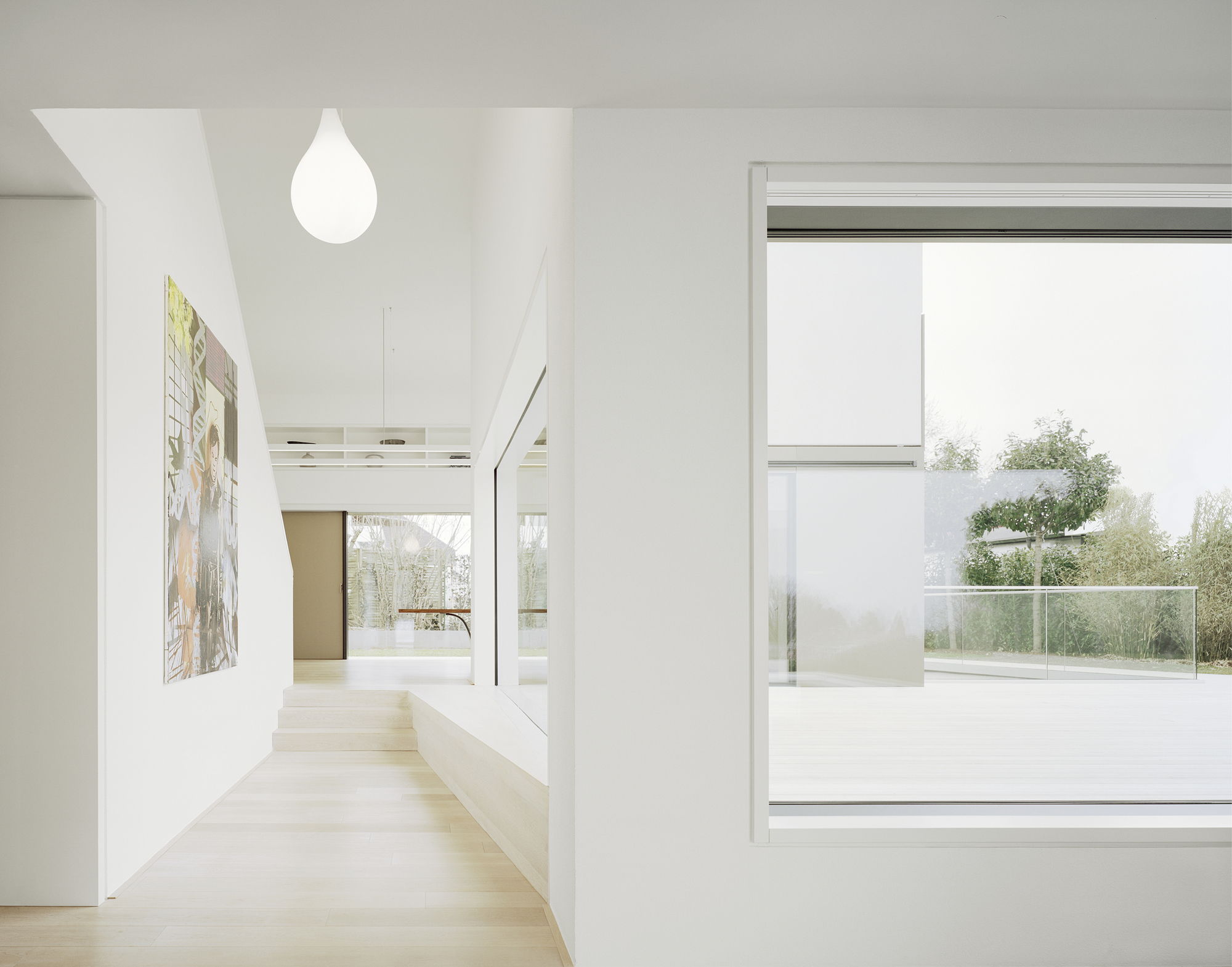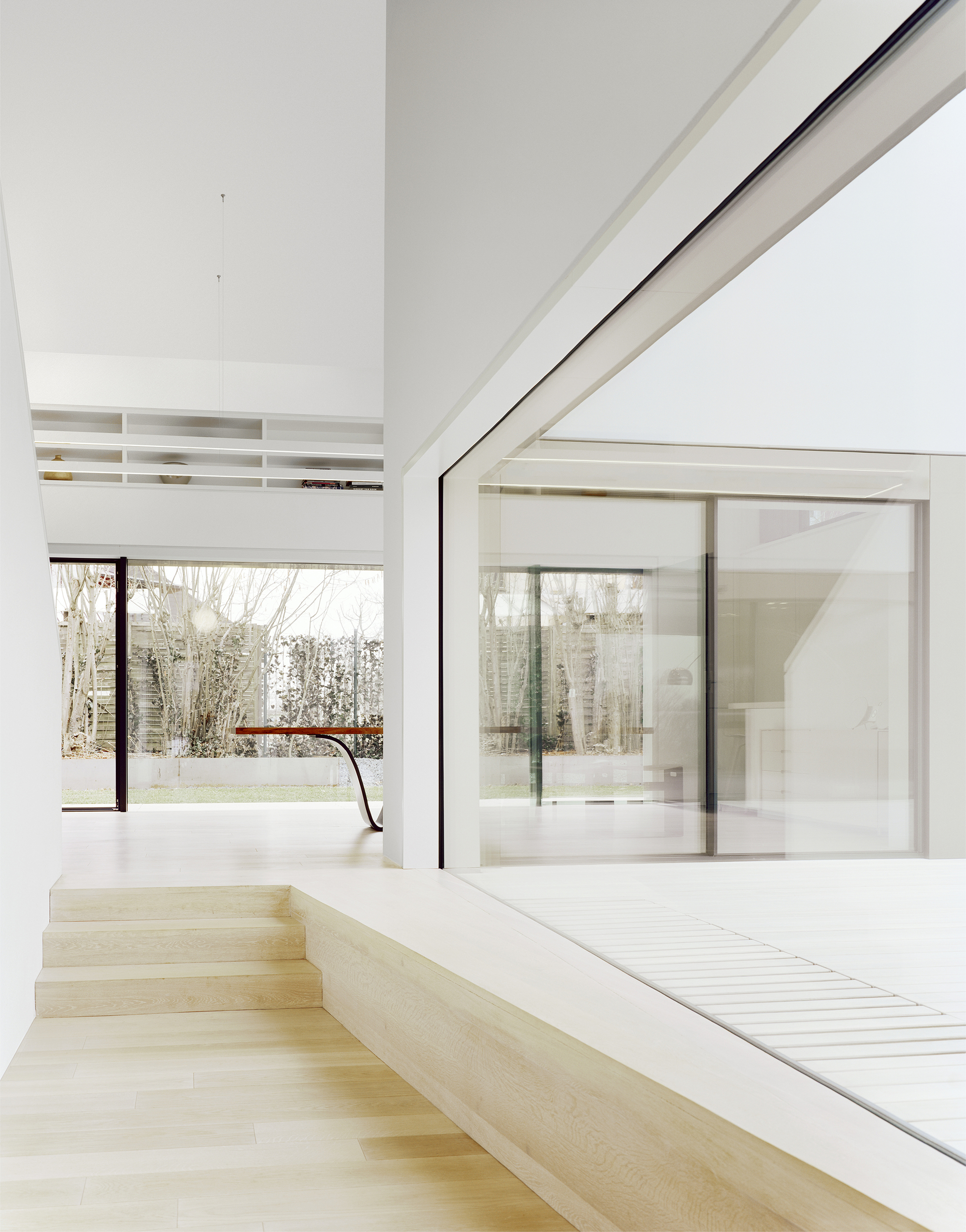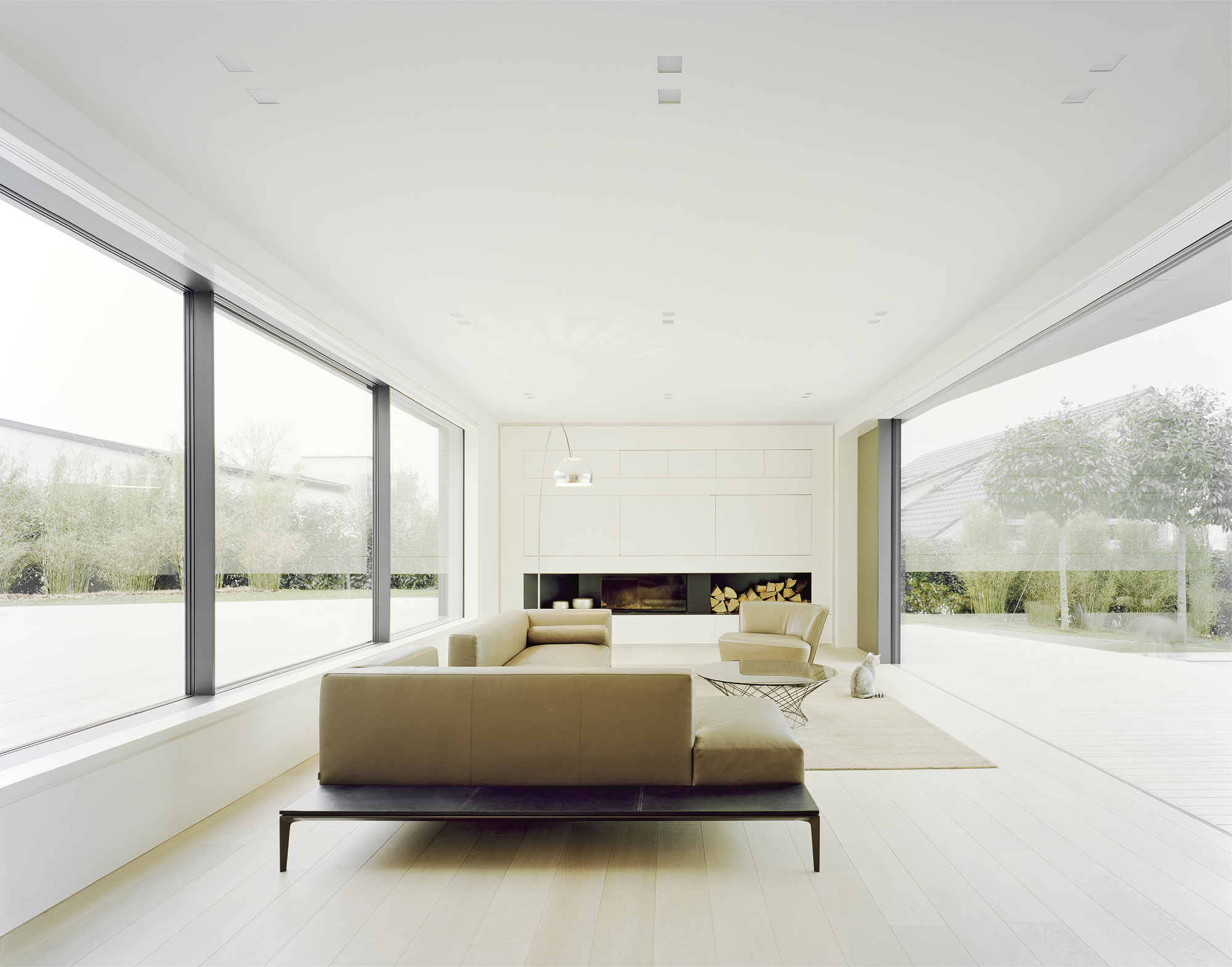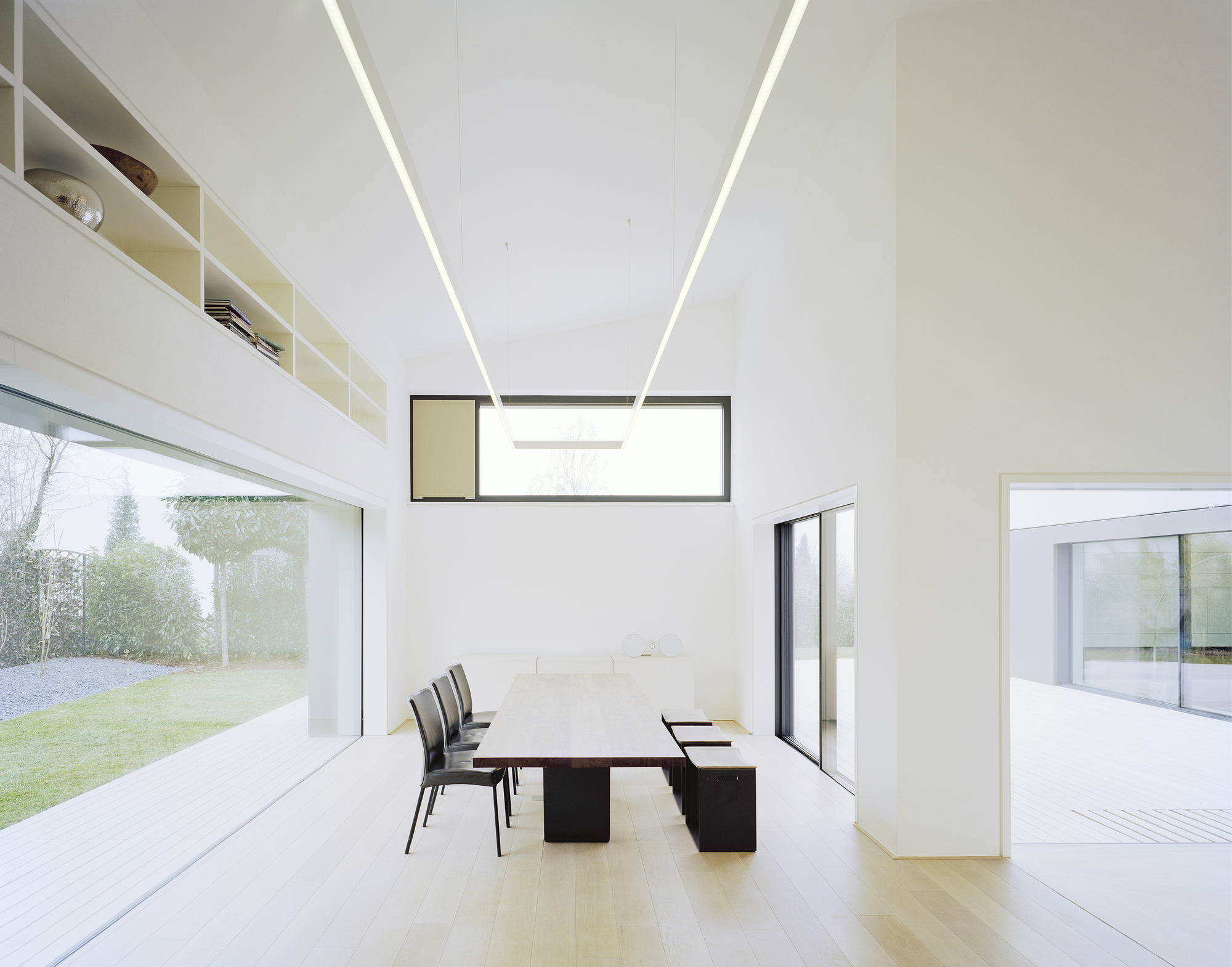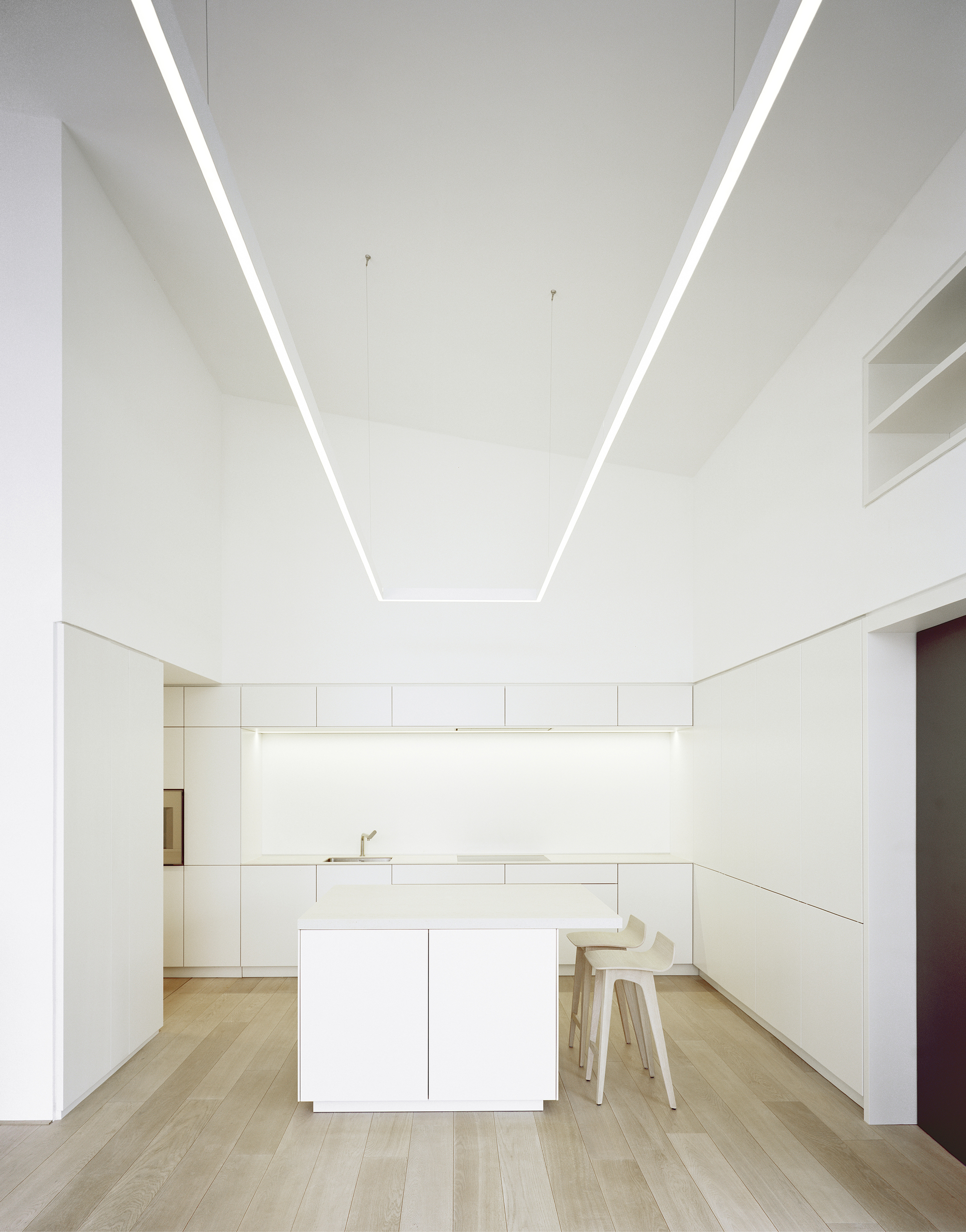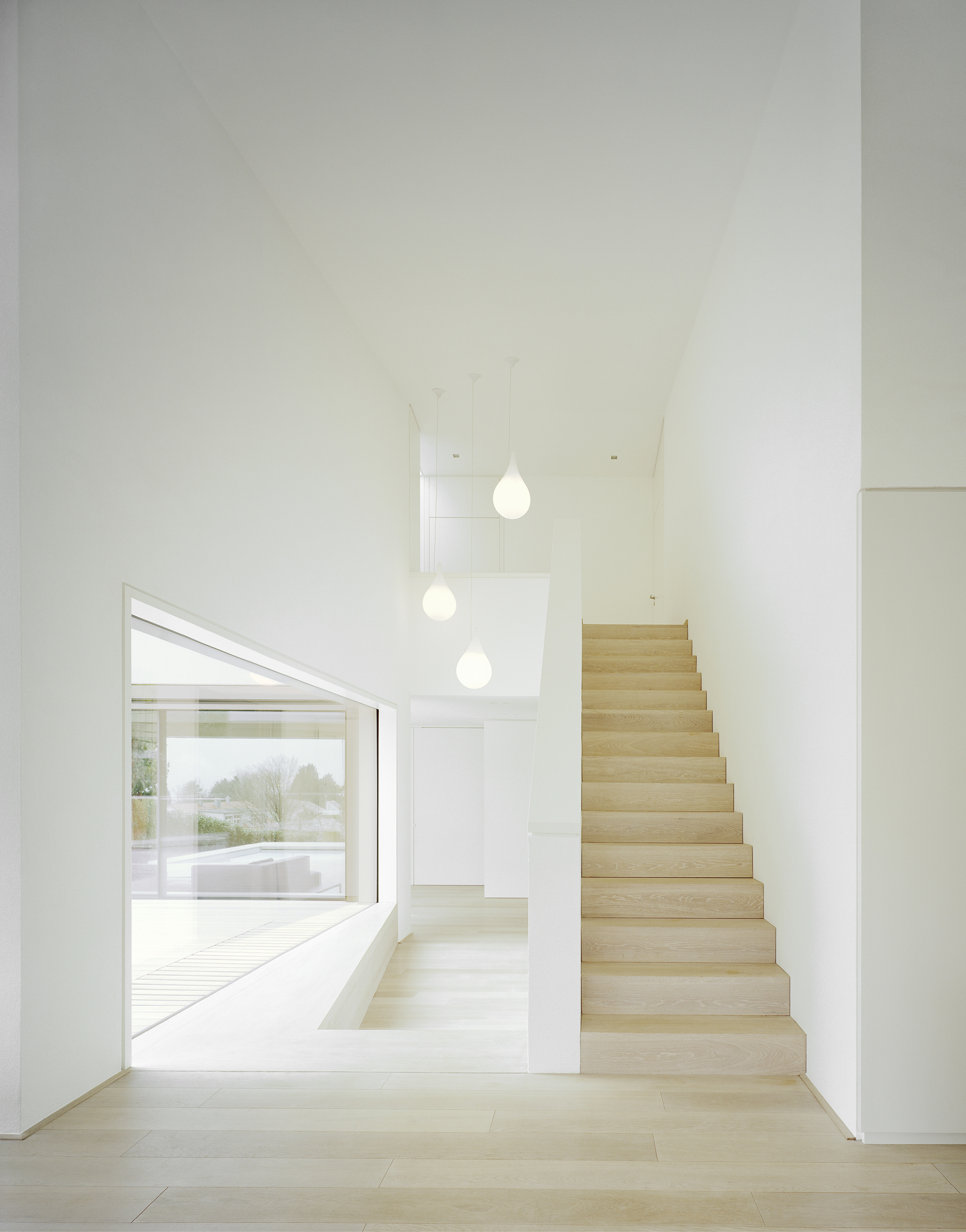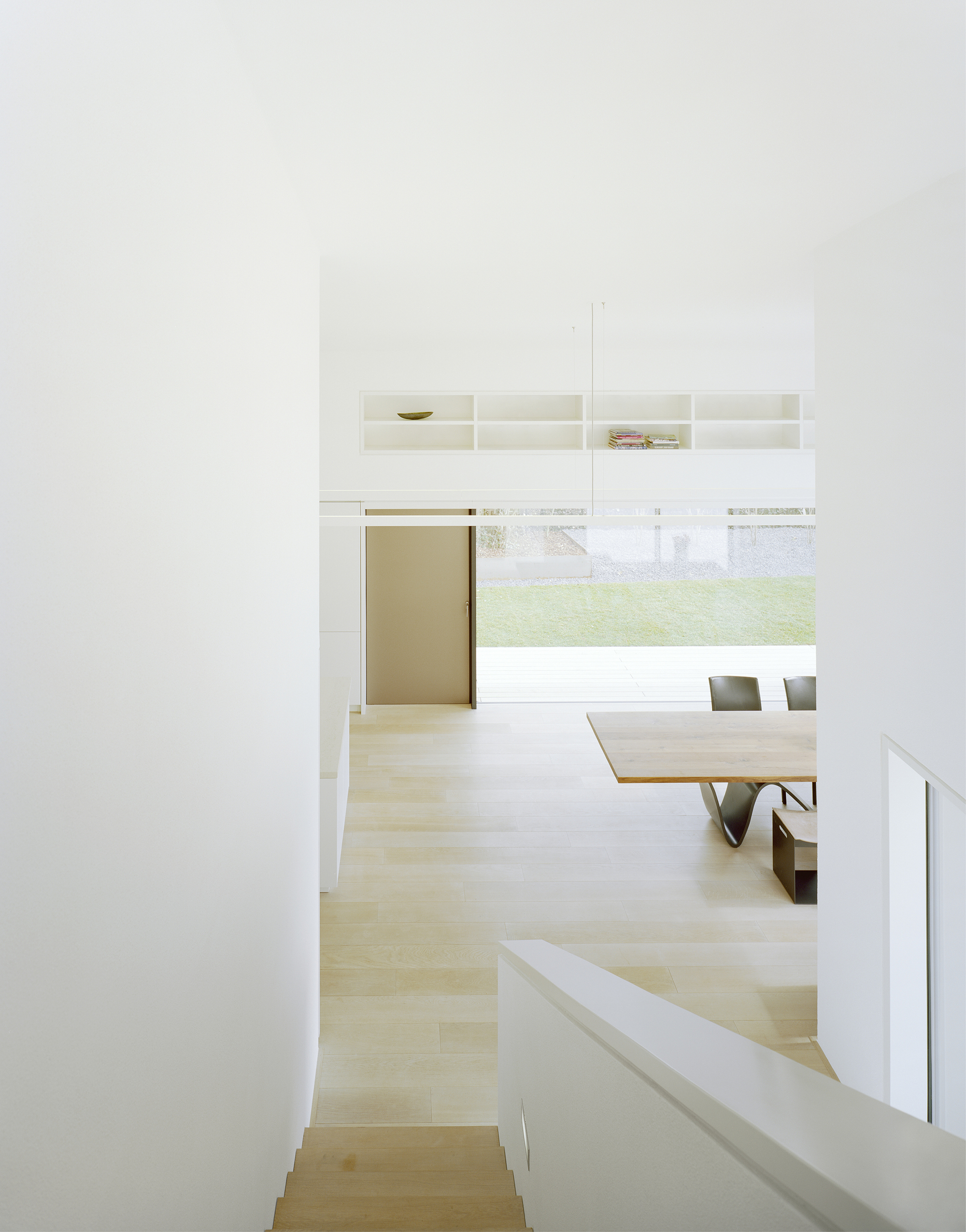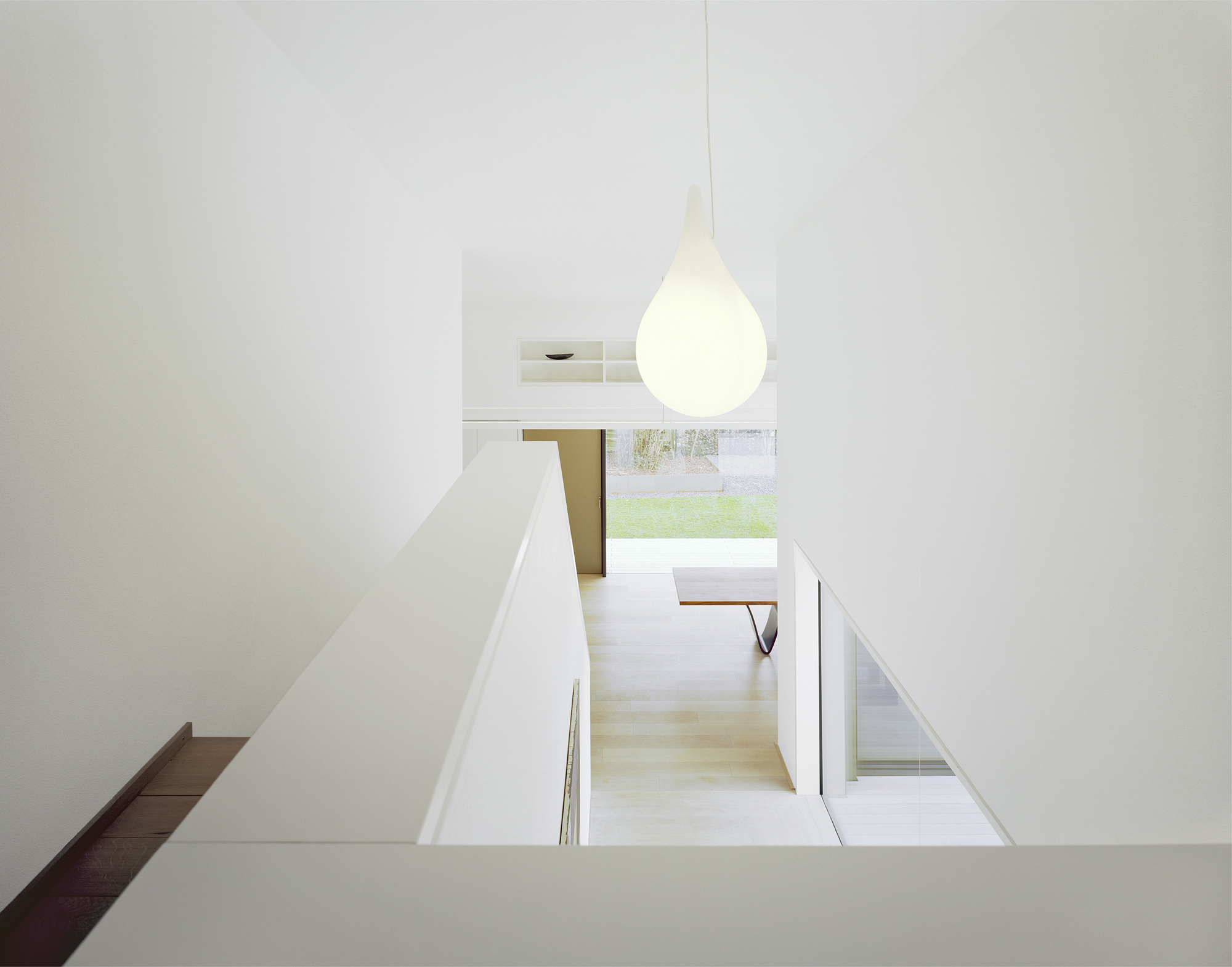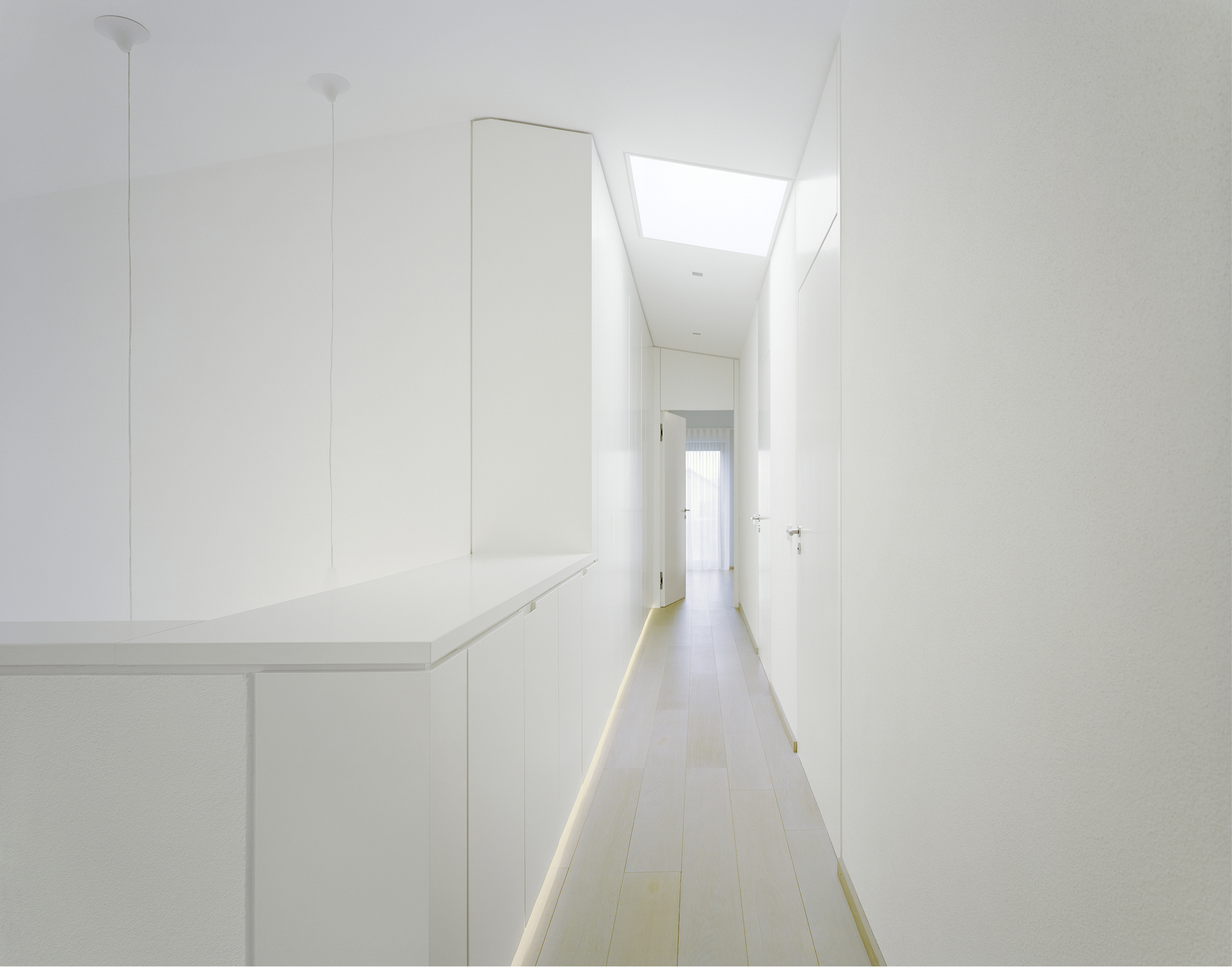 Via Archdaily