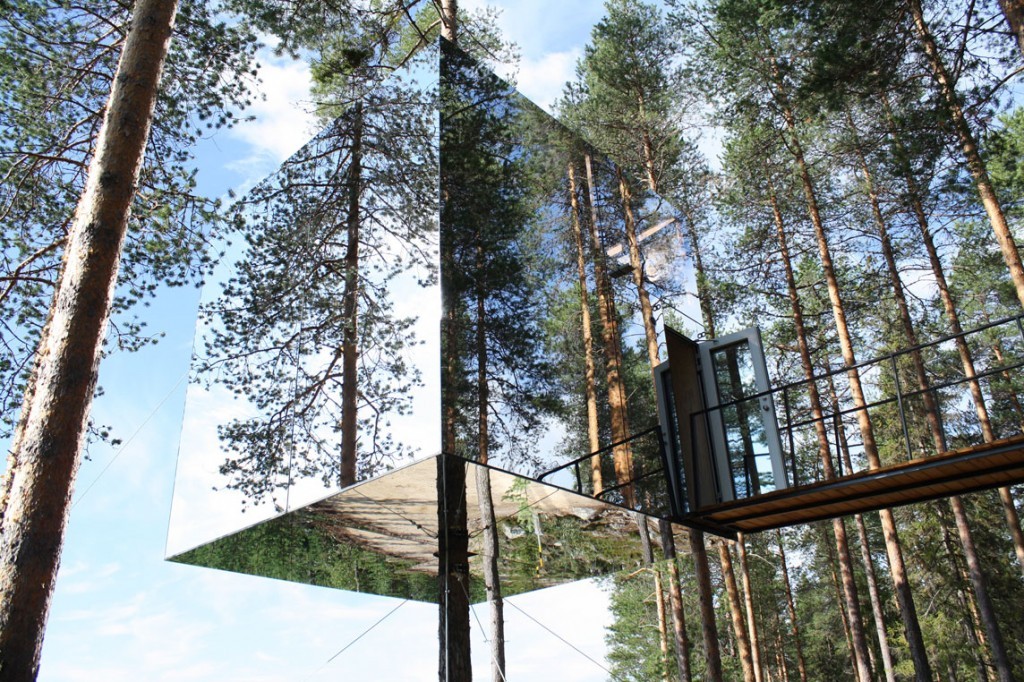 In The Forest Invisible Realm Of Mirrors
---
Those who have already stayed at these birds' nests, are claiming that Treehotel conception should be on everyones bucket list. Designed by Tham & Videgard architects, Mirrorcube is one different tree house hotels in Sweden.
You would never expect what a luxury one can experience living around enchanting and magical Mother nature. It's fascinating to stay here during all seasons, especially winter, because you can experience the most breathtaking and unique wintery scenes. Also, to try out dog sledding, Nordic skiing, and snowmobiling and finally finish the day by reading the book by the fire.
The interior is eco-friendly and relaxing, made from plywood with a birch surface, without unnecessary additives. Seems like plain and minimal space is left for your own minds that sometimes do not fit in a city's fast-moving life.
Check out another project called Casa Invisibile were mirrors were also used as facade walls.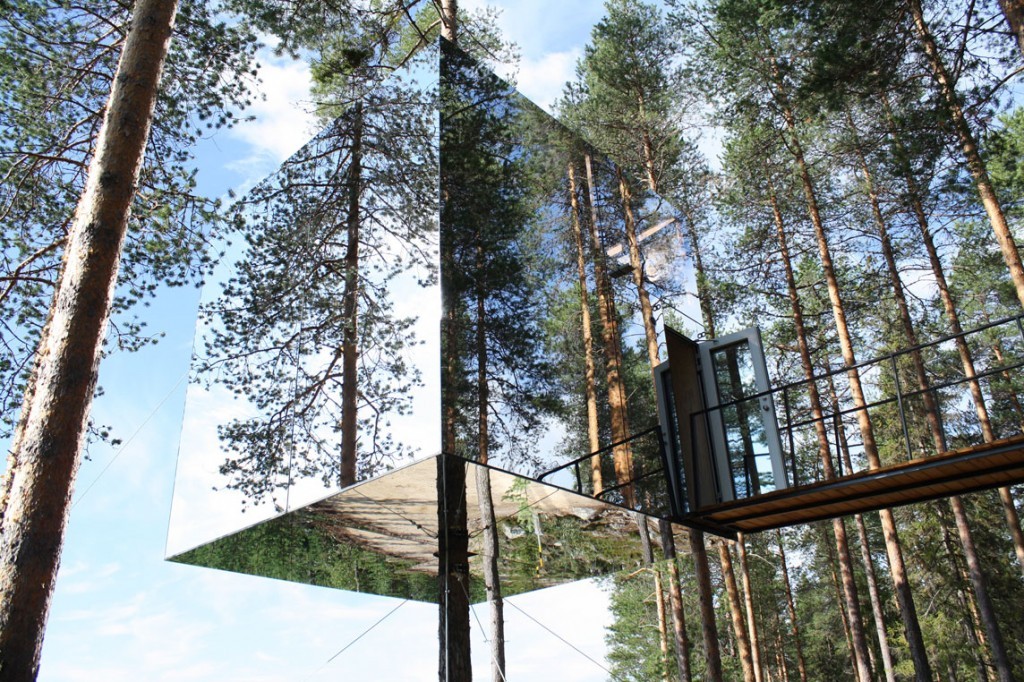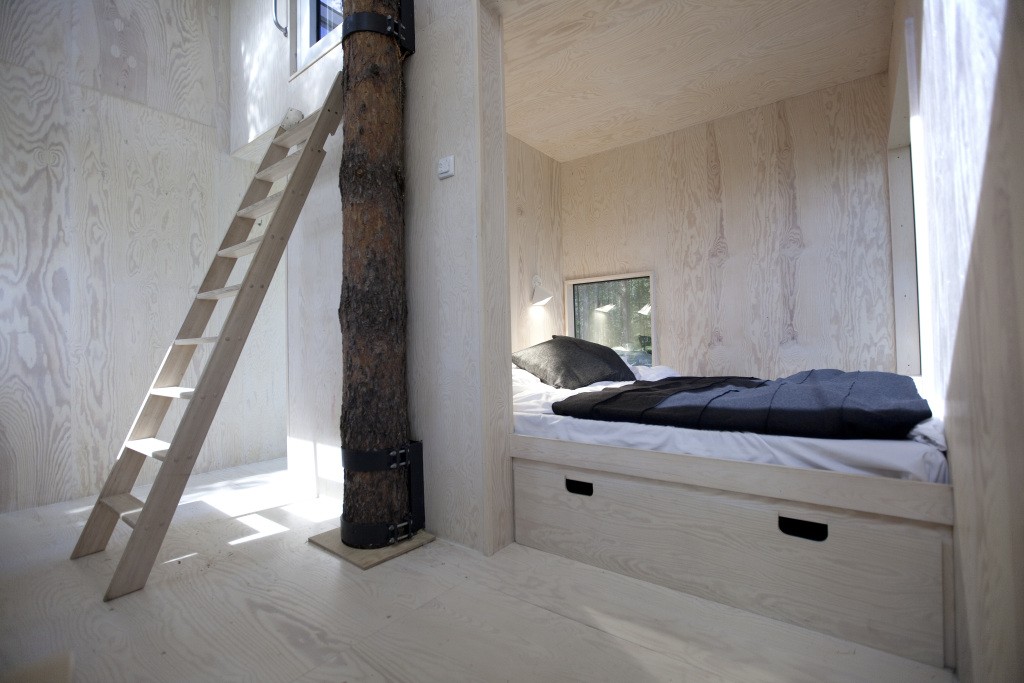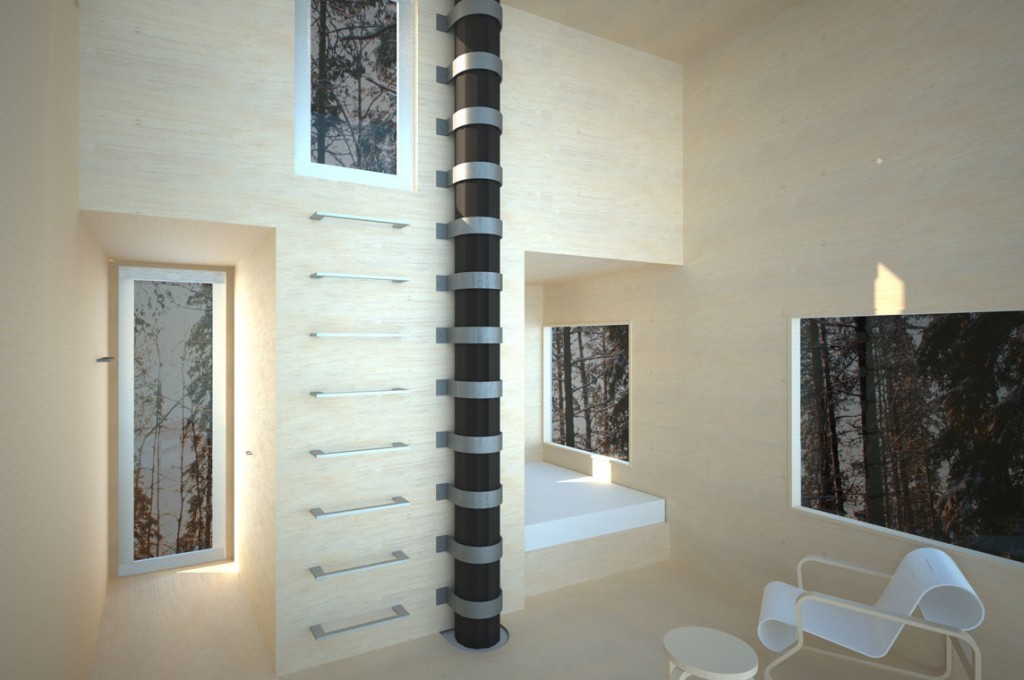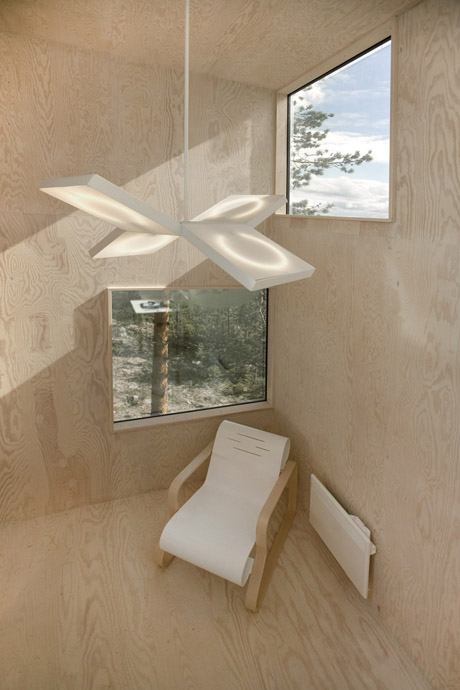 Photos via Treehotel