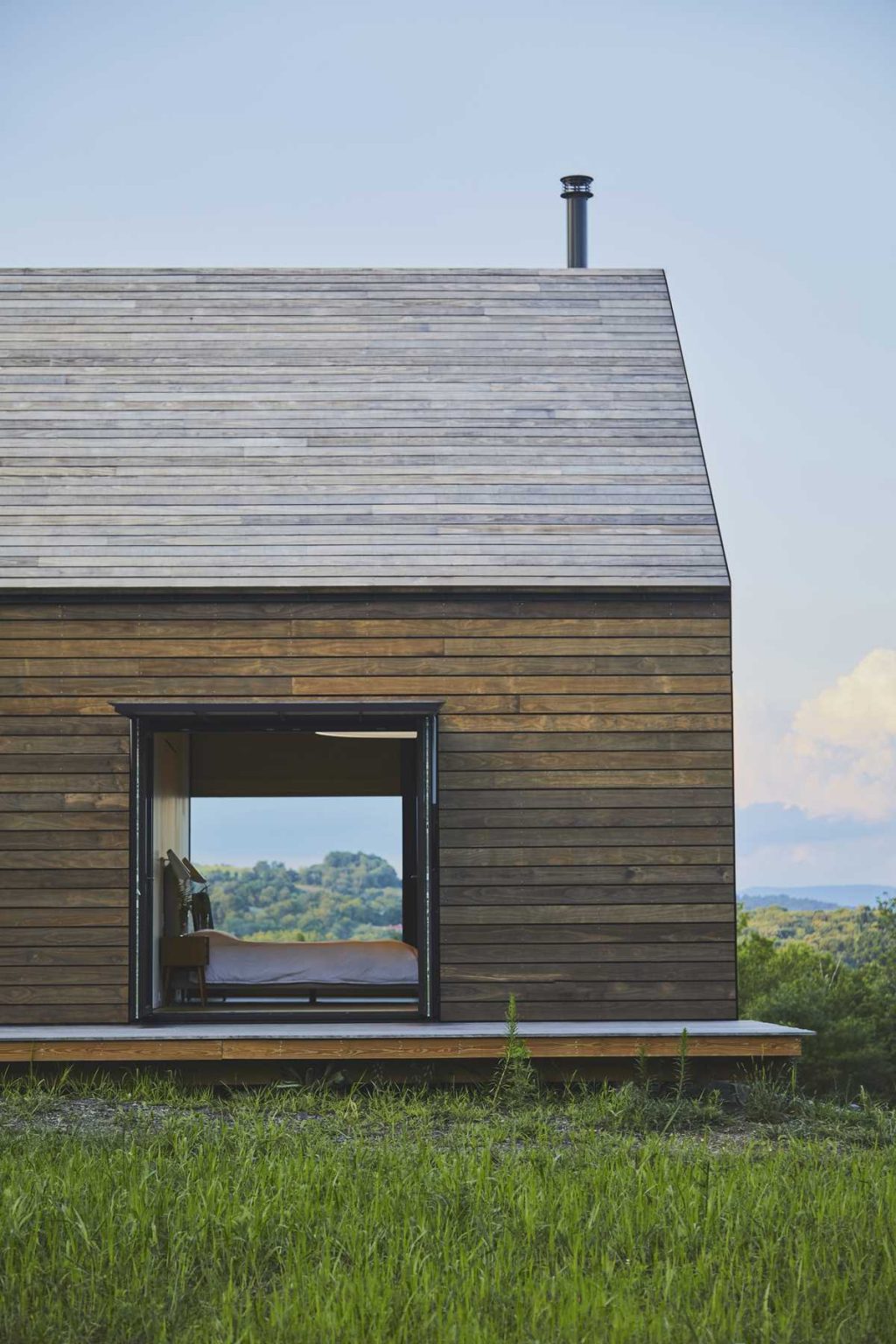 A modern take on the historic barns of the Hudson River Valley
---
Amalgam Studio's stunning light-filled new house for a single family is a modern take on the local, historic barns of the Hudson River Valley. The recently completed 3 level, four bedroom house for a young family sits atop a mountainside on 120 acres, near the quaint village of Rhinebeck in upstate New York. It was designed to adapt over time from weekender to a full-time residence.
Inspired by the rural setting, a long, linear barn-like main house and a secondary carriage-house, were placed around an open field and swimming pool, reminiscent of traditional farmstead arrangements. Encompassing over 5,000 square feet (465 sqm), the primary residence features airy rooms, ceilings with exposed timber beams, natural light throughout, and carefully defined views that help celebrate the ever-changing seasonal landscape.
The designers divided the main residence visually and functionally into public living and private bedroom areas by a central feature staircase of floating treads and full-length skylights overhead. On the ground level, one side contains two children's bedrooms and a master suite. The other half encompasses a den, living room, dining area, and kitchen.
The living areas utilize 8ft by 8ft sliding glass doors leading directly onto decks for outdoor entertaining. Downstairs is a full basement containing media room, games room, wine cellar, study and guest suite. Upstairs is a bright, white, minimal multi-functional loft space lit by several skylights. The nearby, detached Carriage House comprises a 3-car garage, storage, and workshop on the ground level, with an adaptable music room and studio space upstairs.
Photography by Jesse Turnquist and Oliver Mint