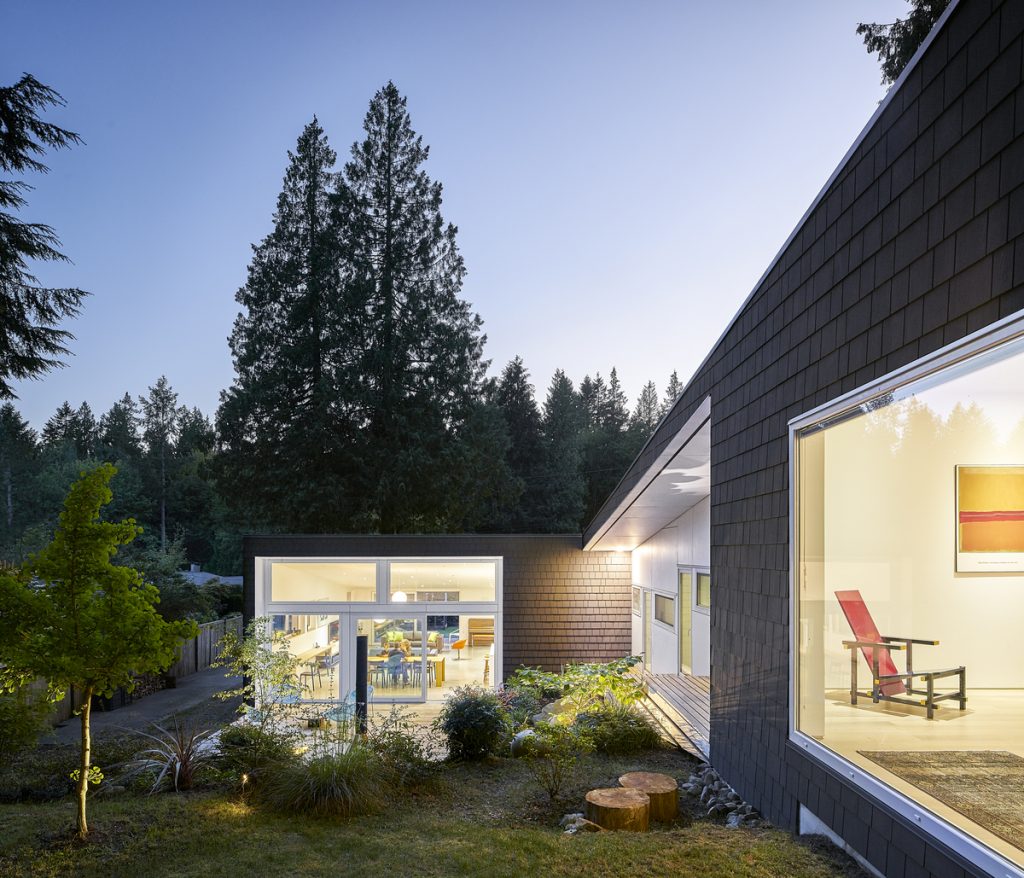 Mingo Residence by Architecture Building Culture
---
The client asked the architect to design a house that celebrates the street and the neighborhood in the front as much as the forest and granite cliffs at the back. The architects had to work within a modest budget and size and create a four-bedroom house that is both efficient and spacious. Another goal was to emphasize space, light, and lifestyle over expensive materials or fixtures.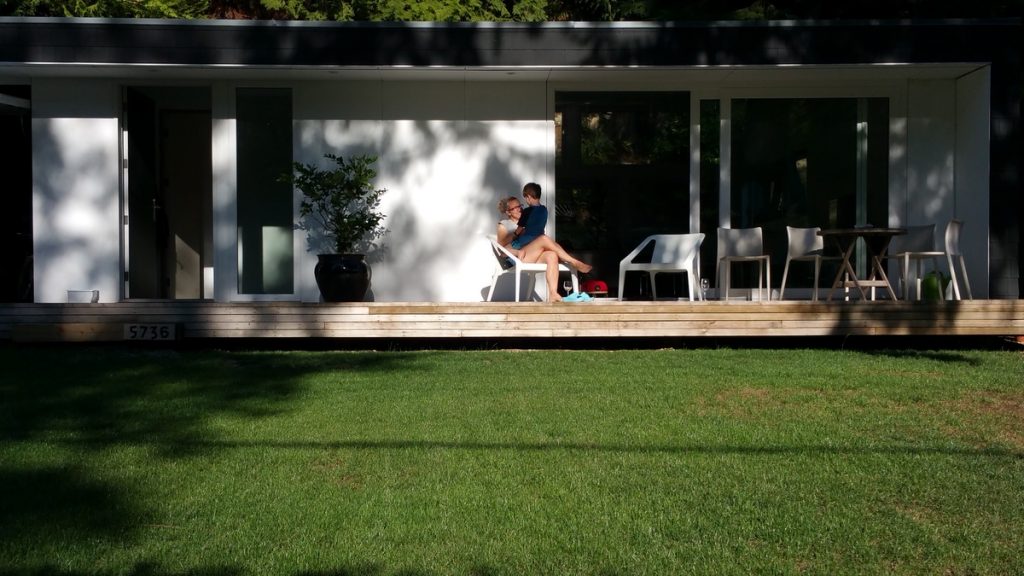 The primary challenge was to plan a four-bedroom house in 3200 ft2 of space where each room has south exposure and a view of the garden, within the client's desired budget.
This project takes its cue from the landscape. It is a single story house that climbs the sloping property in four giant steps. The living is at street level, and each bedroom is on its terrace with the master bedroom at the top. In order to take advantage of the sun and landscape, all rooms have south facing windows with direct access to the courtyard garden. The living space is framed by large matching glass sliders and windows that meet the front and back yards allowing for more than sufficient daylight during the grey winter months, as well as expansive views extending from the back forest and cliffs through the house to the front garden, the street and ultimately the neighborhood. Neither orientation, front or back, is over-emphasized at the expense of the other so that living in this house is as much about enjoying a private landscape as a shared one.
Photography by Andrew Latreille
Project by Architecture Building Culture