100-Year-Old Townhouse Renovation by Studio Officina Architecture
---
Two art professionals approached Studio Officina about renovating their existing 100-year-old home on a tight budget.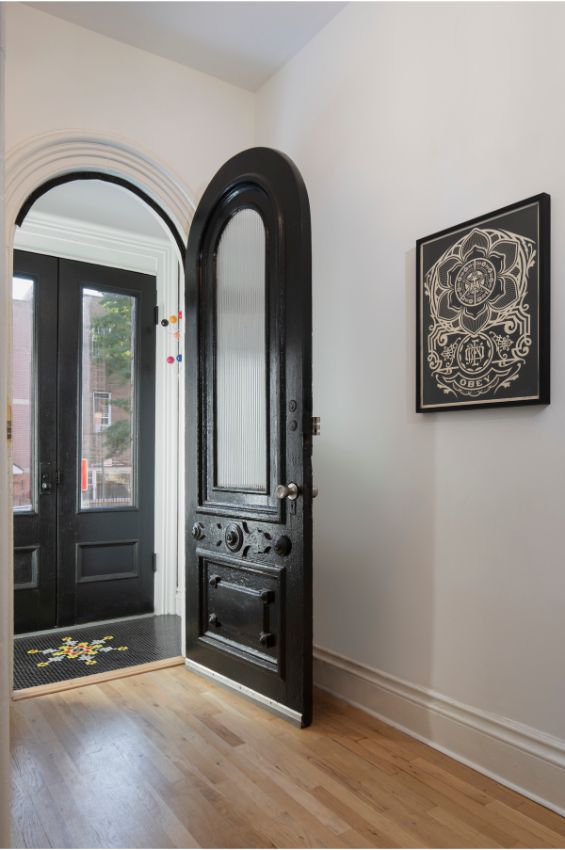 They wanted to find a way to update and modernize the existing 3-floor townhouse while retaining the historical details that had drawn them to the building. The couple wanted to create a bright and light-filled home that would also provide room to grow for their young family.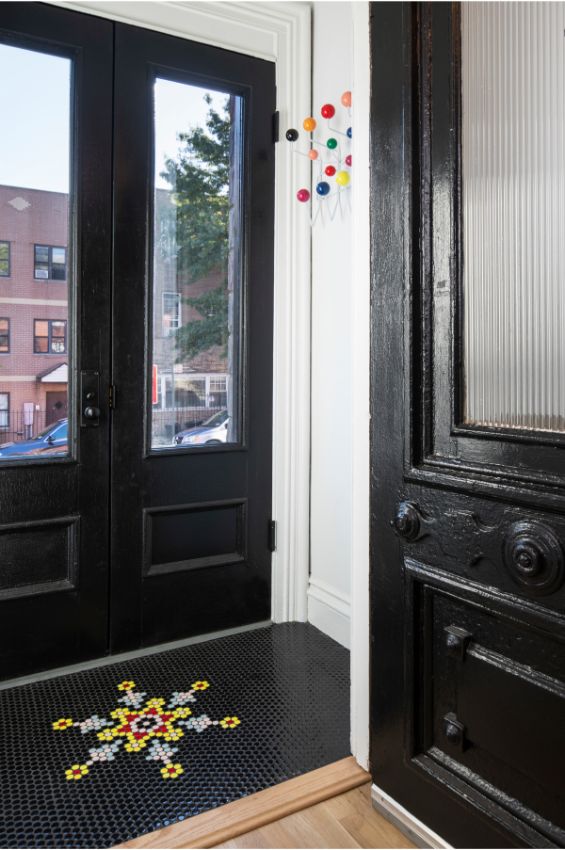 Early on in the design process, the architects identified decorative & colorful tile as an affordable and accessible way to reflect the clients' creative spirit and to inject a sense of delight into the home.
The team decided to strip many decades-worth of paint and plaster finishes from the walls to reveal and enhance the historical details of the home. The architects also chose to sand the existing wood floors, left them unstained and coated with a matte finish to draw out their natural quality and color.
The clients wanted to move the existing ground floor kitchen to the parlor floor level to take advantage of the higher ceilings and natural light on the upper floor. They were excited to look for a cement floor tile for this room that might be reminiscent of a European kitchen floor. So, together with the architects, they selected a re-invented version of a classic checkerboard tile.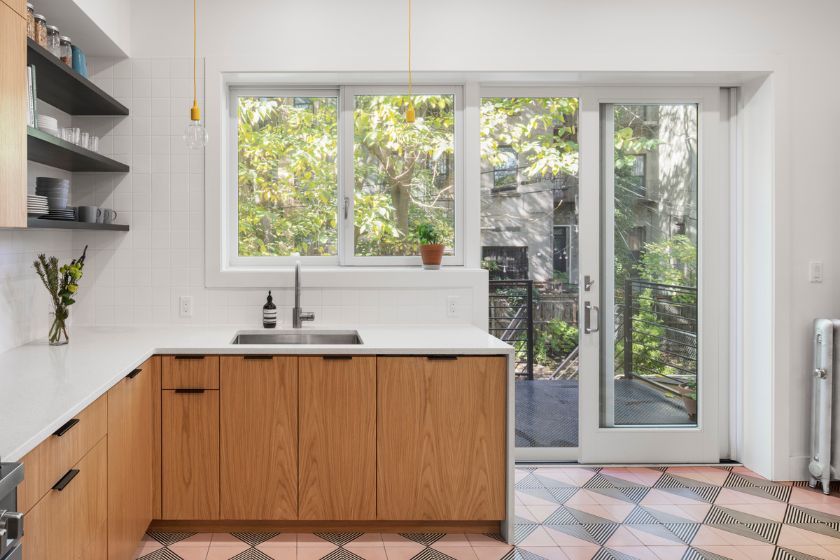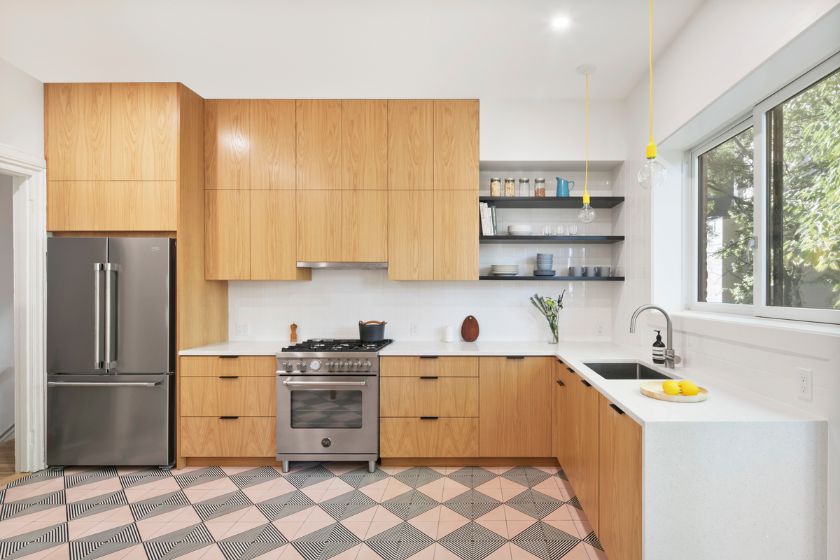 An eat-in kitchen was the main wish for the family as cooking and eating together is a crucial part of their daily lives.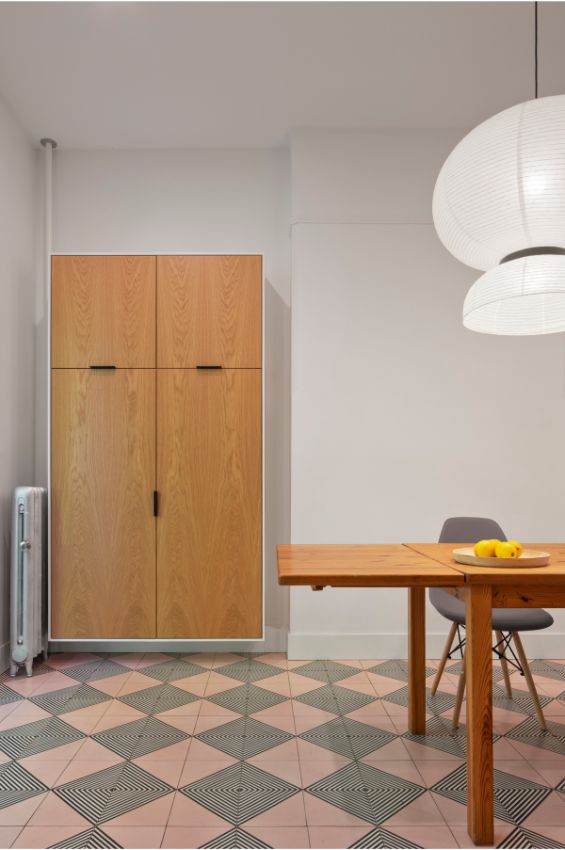 The architects selected plain-sawn oak for the cabinet faces to add warmth and natural grain to the kitchen walls. To provide a neutral backdrop to the design, they chose a simple square subway tile for the backsplash.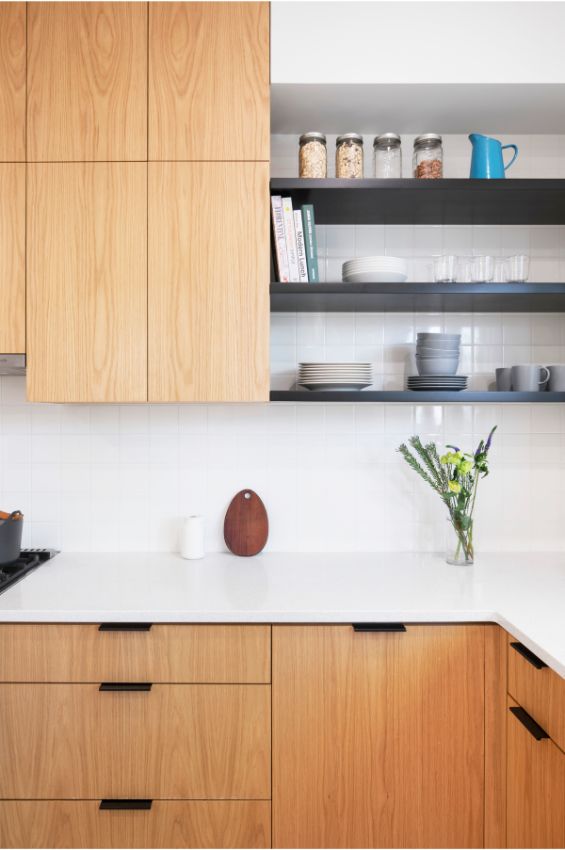 On the top floor, the architects exposed & re-glazed abandoned skylights. The team also demolished a cramped layout of partition walls, which allowed to incorporate an extra bedroom and bathroom.
Back-to-back bathrooms for the parents and children employed simple IKEA cabinets refaced with new finishes and pulls to add some whimsy and individuality.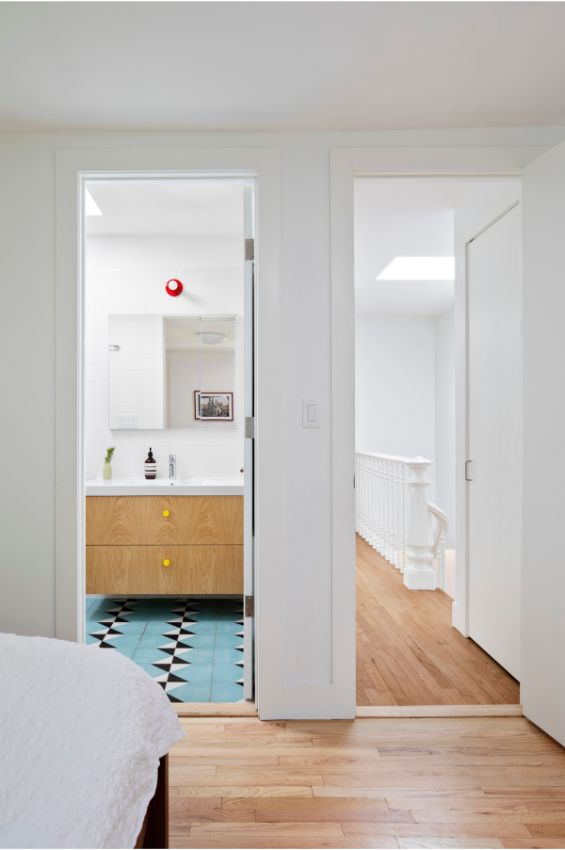 To provide light-filled rooms with extra flair, the architects combined budget-conscious square subway tile with graphic cement tile patterns.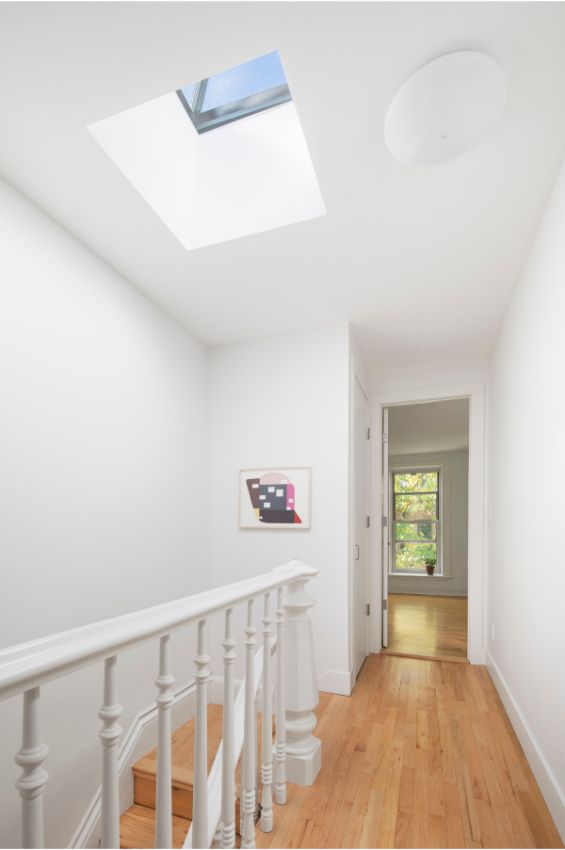 The team also found period stair balusters at a local salvage yard and incorporated them seamlessly into the top floor stair landing, as though they had always been part of the old house.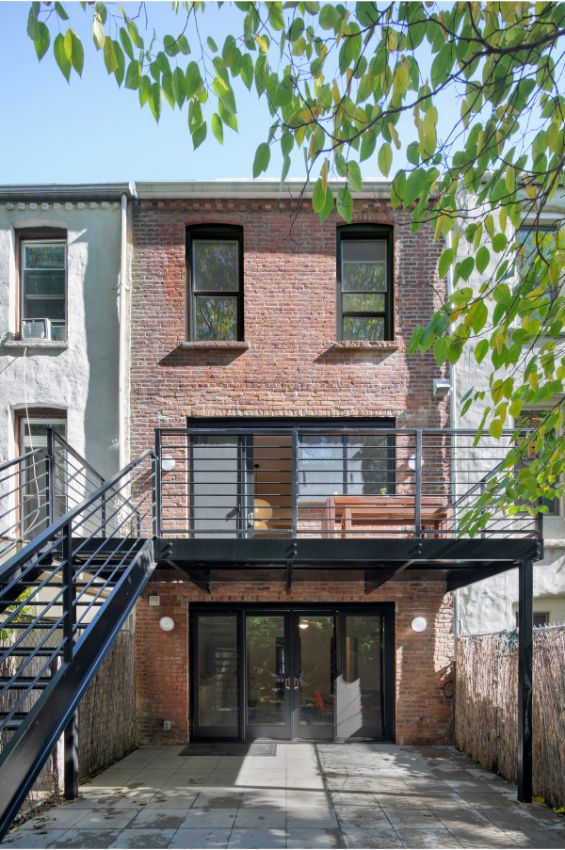 Careful budgeting with the client and contractor enabled the project to include a new steel deck at the rear yard, adding a direct connection between the new kitchen and the outdoors.
Project by Studio Officina Architecture PLLC
Photography by Ines Leong