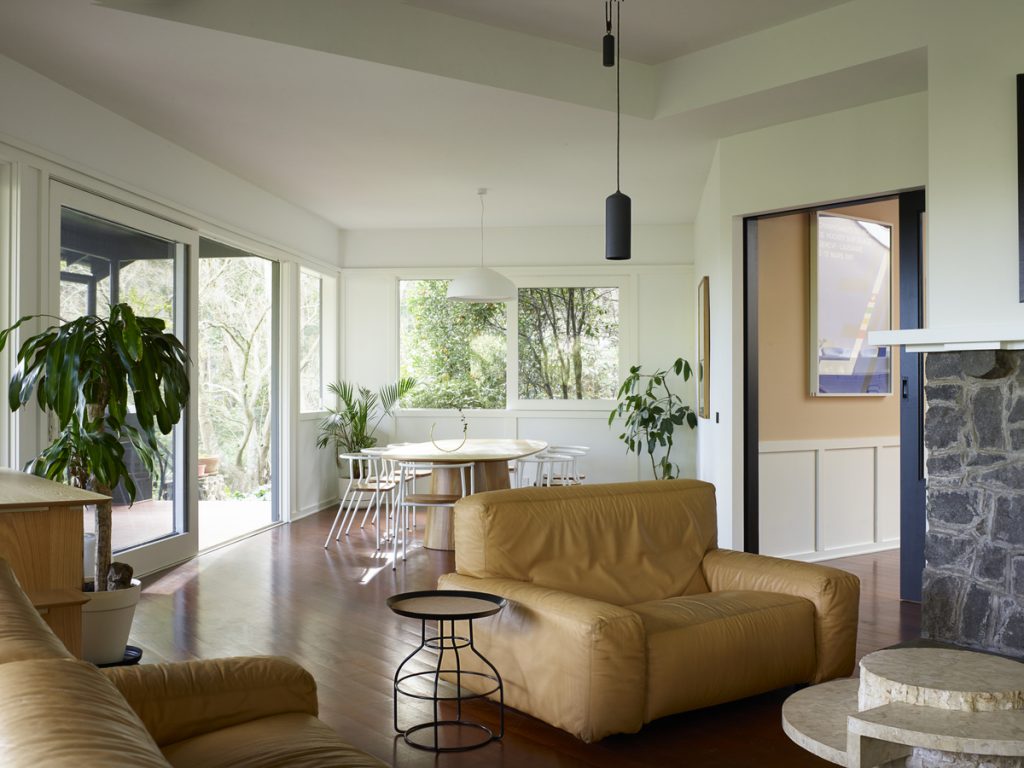 1920's Melbourne Home Renovation By Drawing Room Architecture
---
Since its last renovation in 70's This beautiful 1920's Melbourne home had great bones but was tired & worn out after almost 40 years of use. It needed cosmetic love to bring back its former glory. It also needed better lighting, some key furniture pieces, plus better & stronger colors to offset the interiors in their lush green garden setting.
Drawing Room Architecture started by adding a palette of warm, earthy & energizing new paint colors to each room. They added fit furniture and built custom new joinery to add storage & new play spaces for the children.
The existing windows were large enough to bring an ample amount of natural daylight. But, considered internal and external lighting was crucial to balance the scale of the rooms with the tasks of the family.
One of the existing bedrooms was so big; it could quickly become the bedroom for both children. A custom shelving unit became a screen as well as a series of shelves, nooks & desk spaces.
Initially, it was full of years of clutter, lighting fixtures that had no cohesive style or finish, DIY tweaks that held meaning to the former occupants but sat awkwardly alongside decades of changes & updates that overwhelmed the interiors & made them look smaller & darker than they were. There were traditional Arts & Crafts details alongside late 70's playful Memphis inspired details. Its central identity was confused, it was a house that held many stories, but they were muffled & haphazardly layered one over another. We needed to pick these pieces apart & put them back together in harmony.
Photography by Daniel Fuge