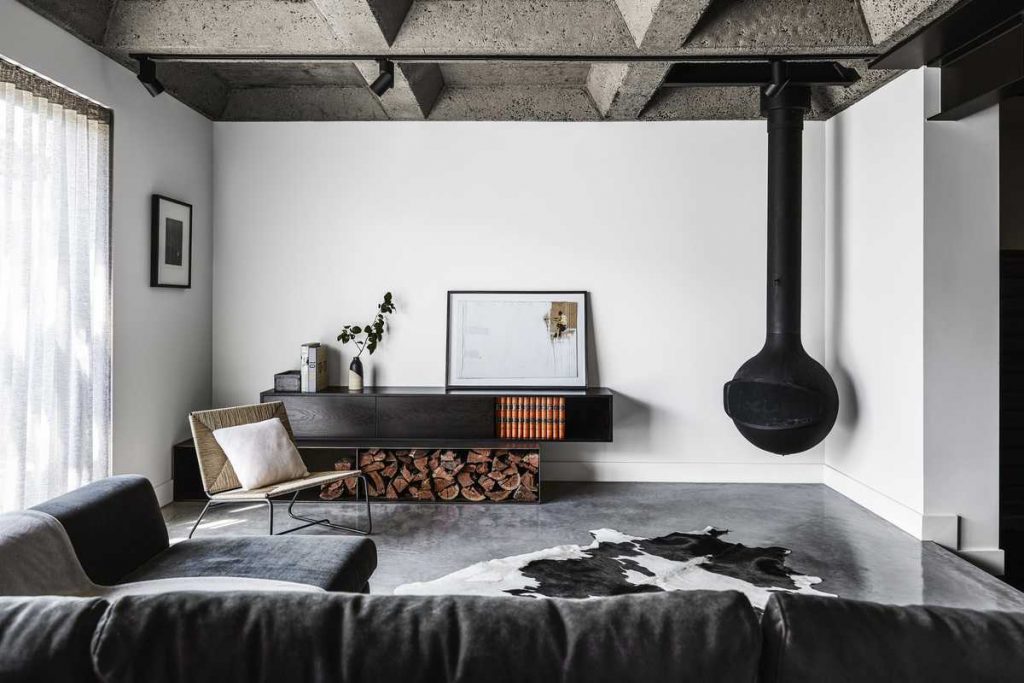 1980's Mock Italianate Terrace Rebuild by Robert Nichol & sons
---
A project called 'Richmond Terrace' involved the demolition and rebuilding of an unusual and challenging 1980's mock Italianate terrace. The rebuild retained only the front and rear walls – and a substantial waffle slab cement ceiling. Architects decided to completely remove the previous interior, which was confusing and over-constructed.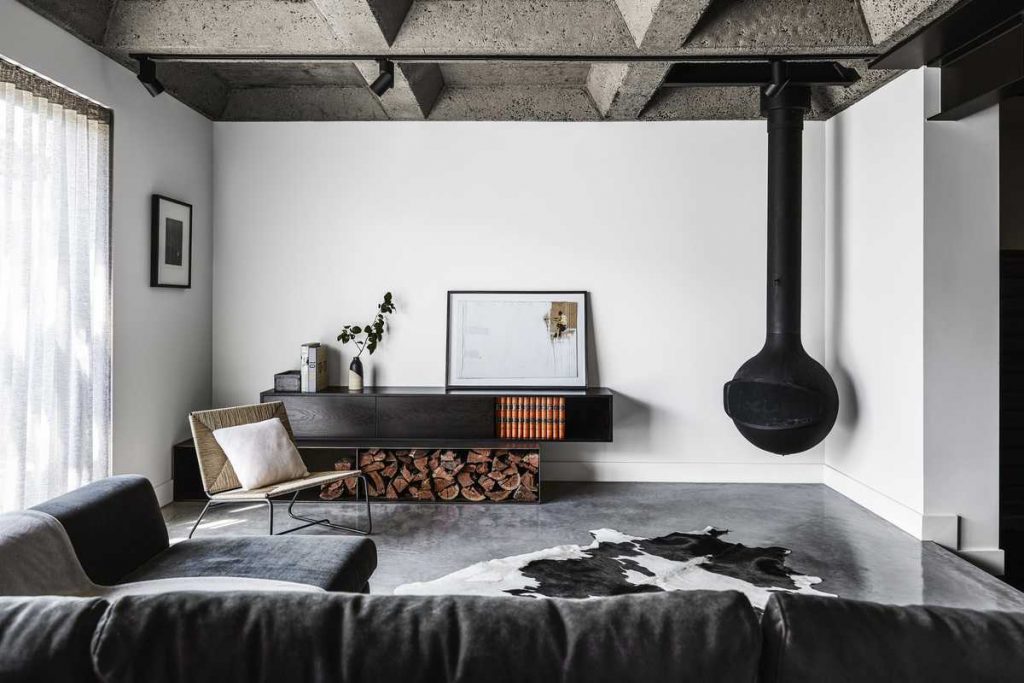 The brief was open, except for the client requesting a feeling of lightness throughout and a completely white house. For the architects, that meant harnessing as much natural light as possible, to then open up the discussion for the use of some color.
Careful planning brought much-needed daylight to previously neglected parts of the site. So, the insertion of a large central lightwell was the key to this. The sacrifice of the precious floor was a careful consideration but one that has paid off – light streams into previously dark areas.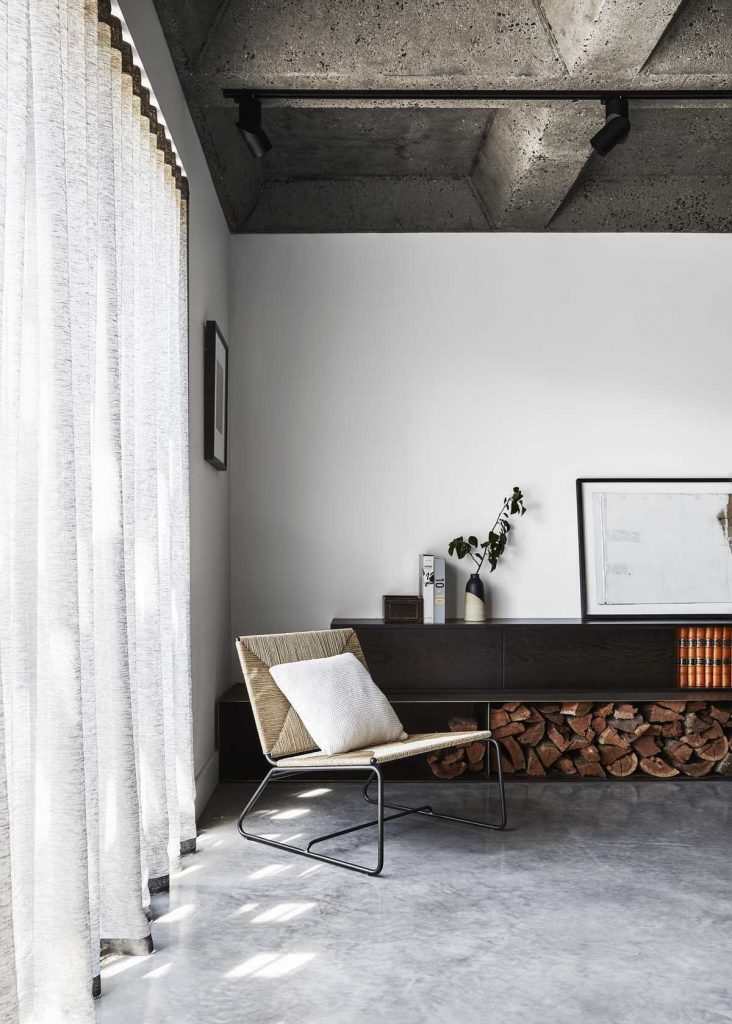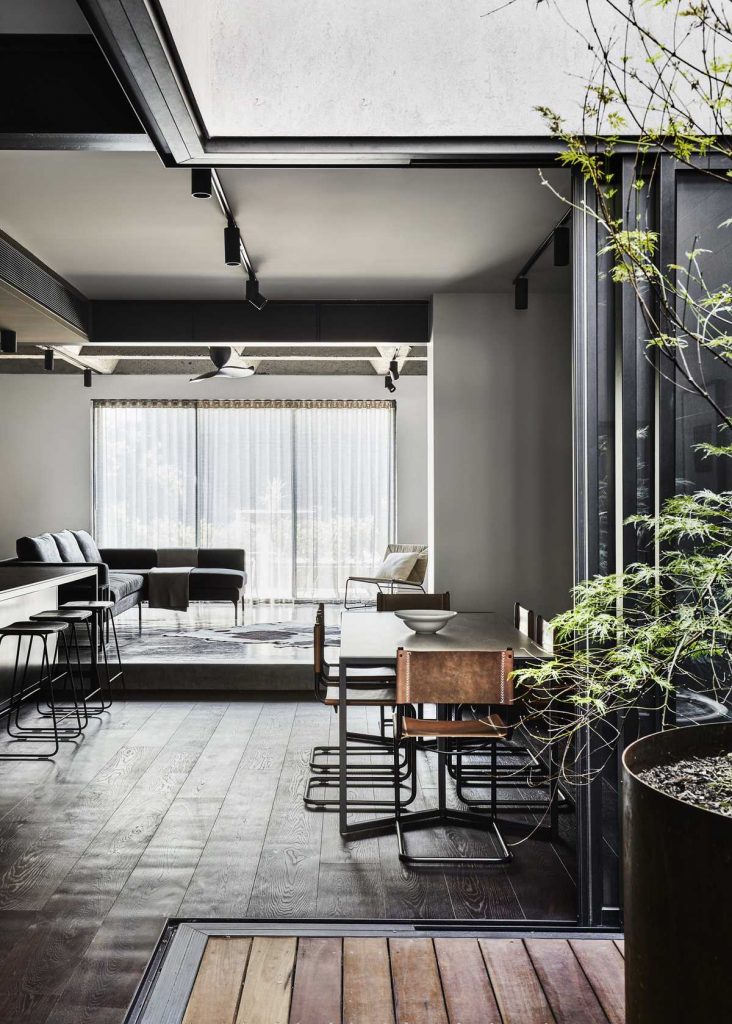 To create an initial impression that draws one into the depth of the site, we designed a timber textured wall that conceals a powder room and the stairs, then curves its way deep into the interior. The use of deep color on this wall is vivid and intentional; the wall becomes an object in its own right and stands as a connecting feature from front to rear. Internal finishes include bluestone, dark oak flooring, polished and sandblasted concrete, and exposed steel beams.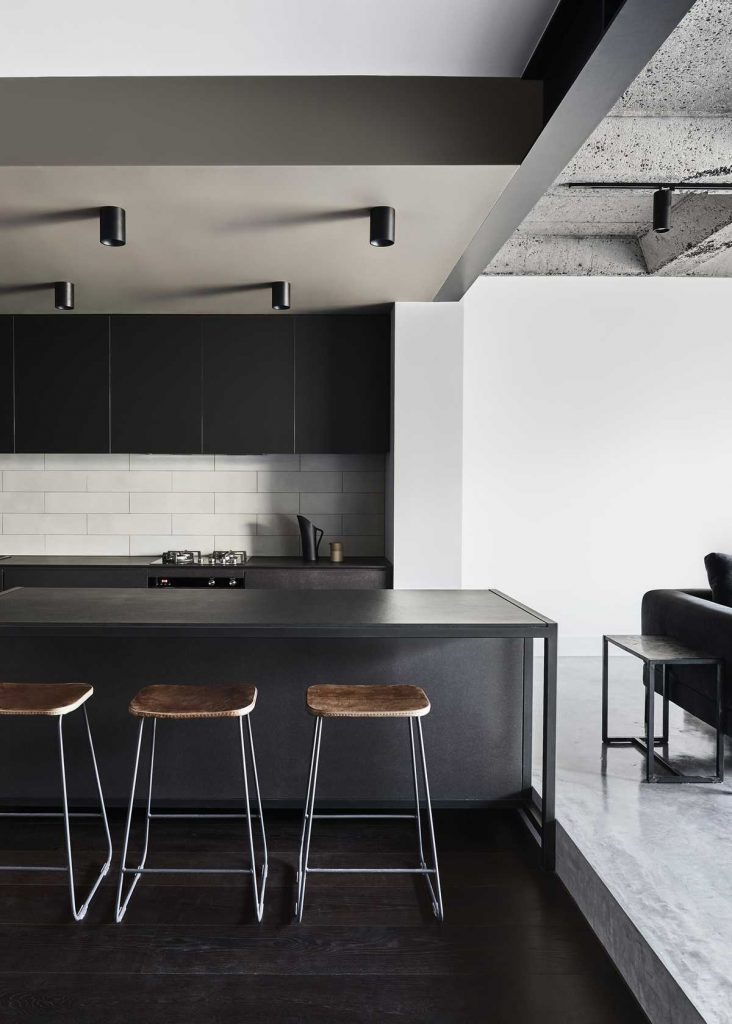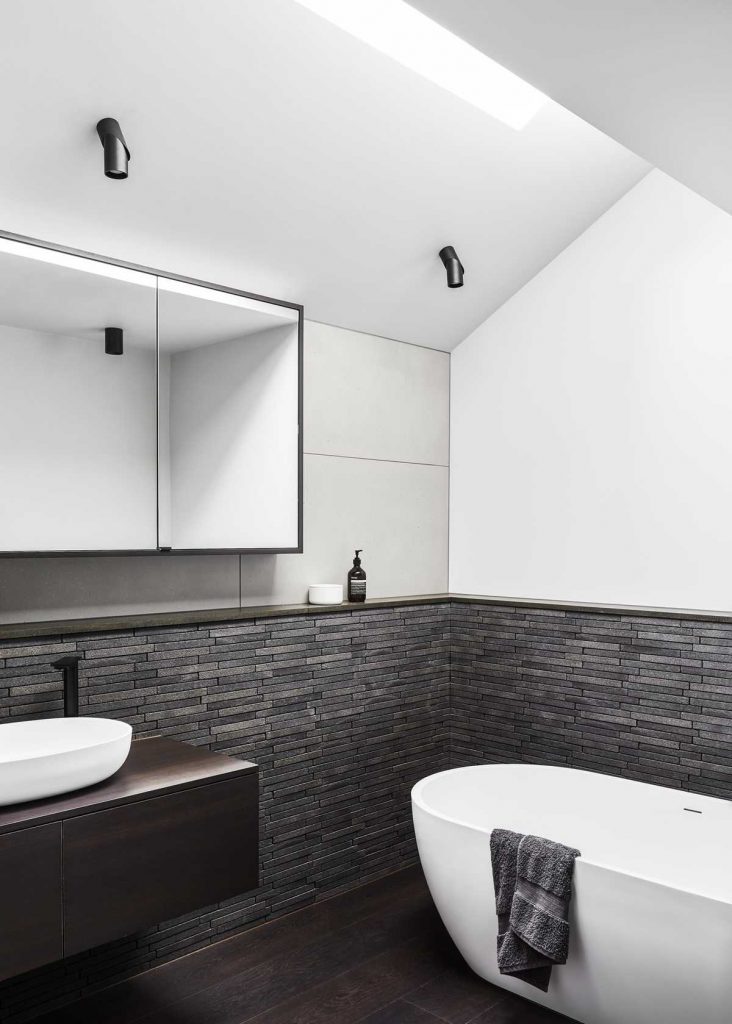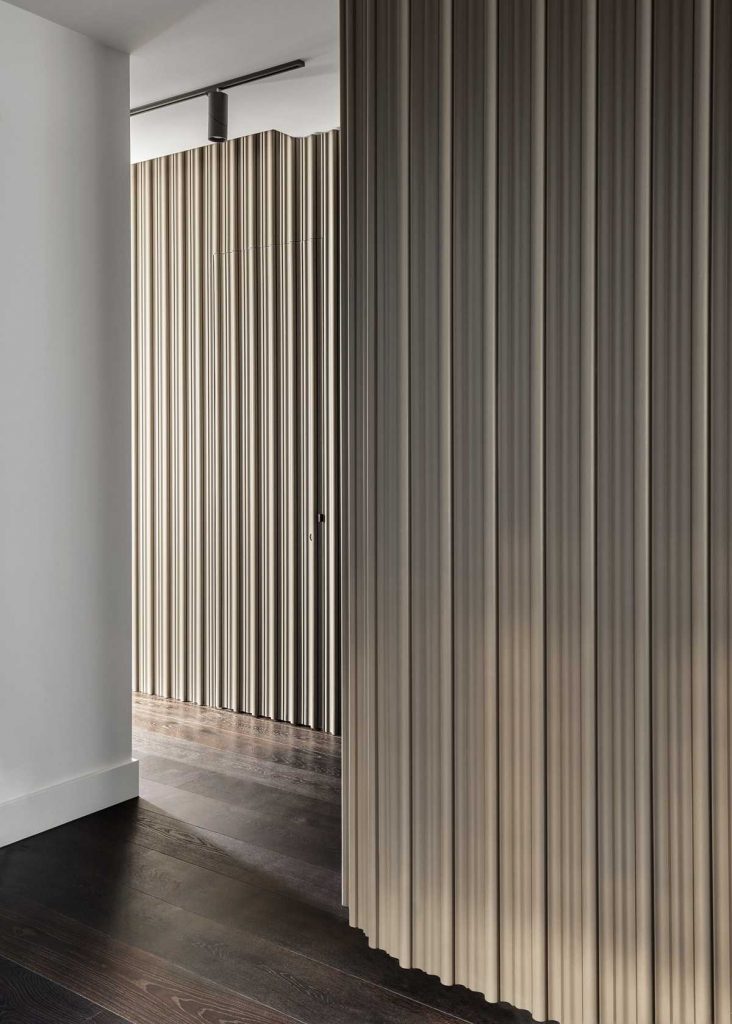 Photography by Lillie Thompson
Project by Robert Nichol & sons