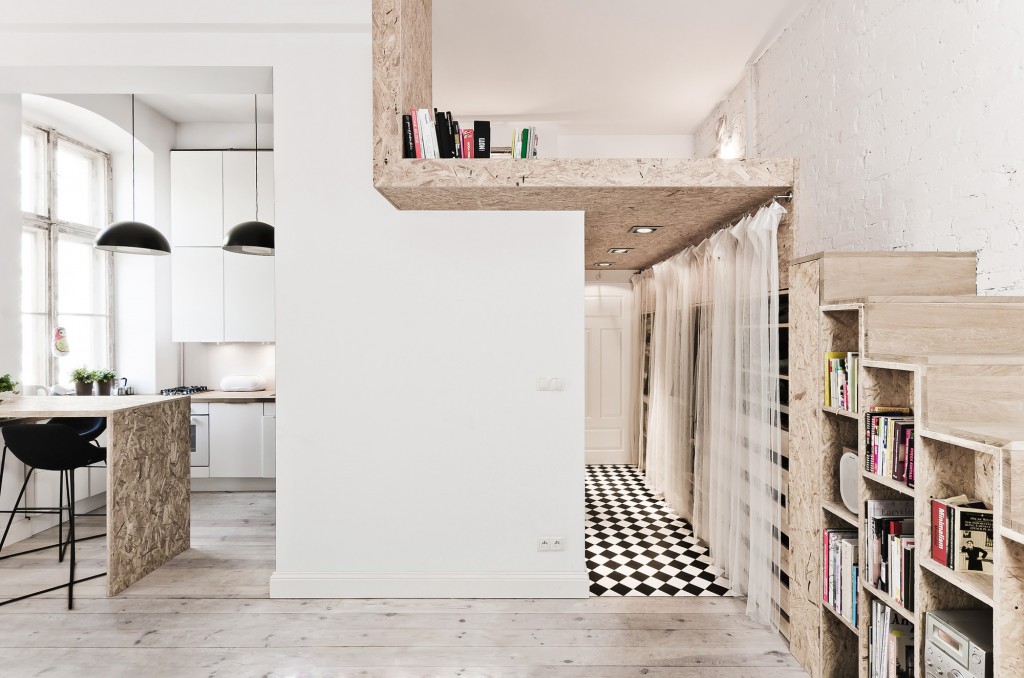 OSB Was Used To Build a Mezzanine in This Tiny 29m² Apartment
---
The size of the apartment, in which the interior design was made, was only 29 m2. Therefore, the main task was to create a space that does not seem heavy, and loaded. The priority was to increase the space and create a separate bedroom. In order to increase the place,the living room, kitchen and dining room have been combined into a single room. Furthermore, to make the space more functional , the designers choose to use the sliding doors. The idea was to build a loft image, use the hidden shelf method and minimalism. 3XA architects have created an atmosphere in which every niche is perfectly used, the colors are changing and providing light to the space.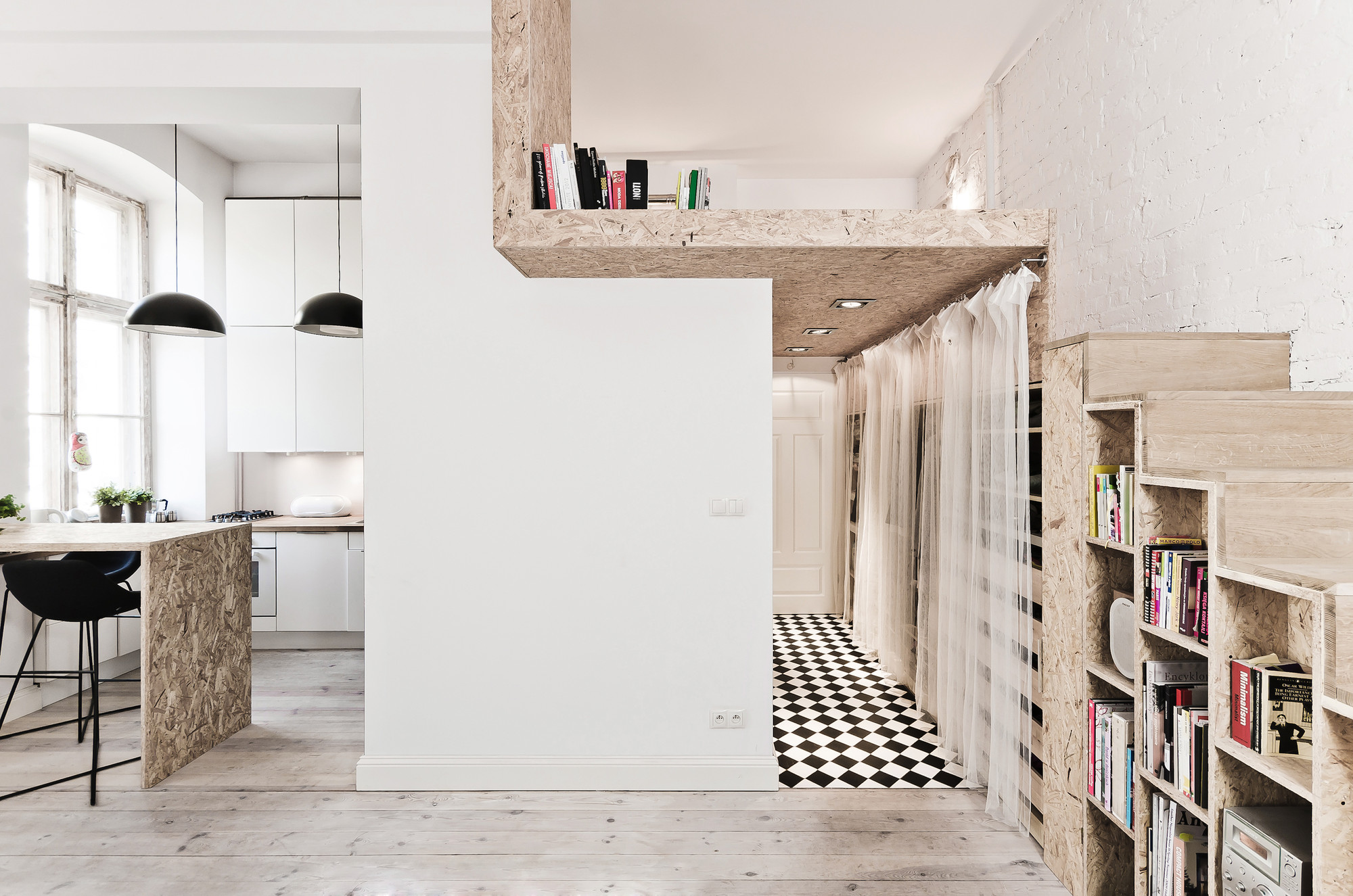 3.70-meter flat premises were developed by the two-story residential apartment structures. The first level is for a residential area, which underpins all shades of beige and light wood tones, and provides a modern contemporary chairs, lamps and black wall in the kitchen. On the second floor you can get upstairs, which is equipped with a wardrobe.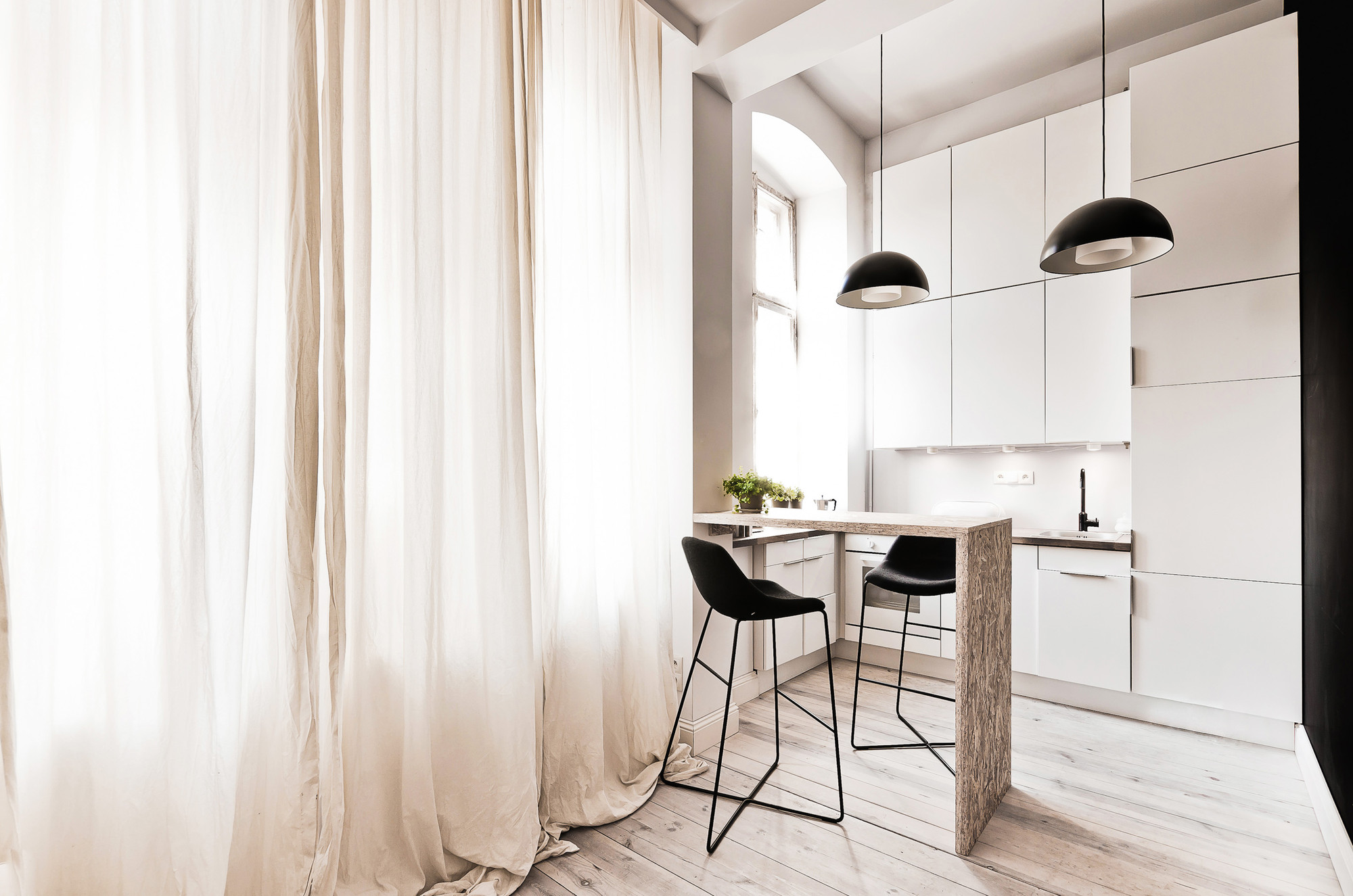 Kitchen space is formed directly above the bathroom on the OSB surface. This material is provided the opportunity to create an impressive space despite the limited budget.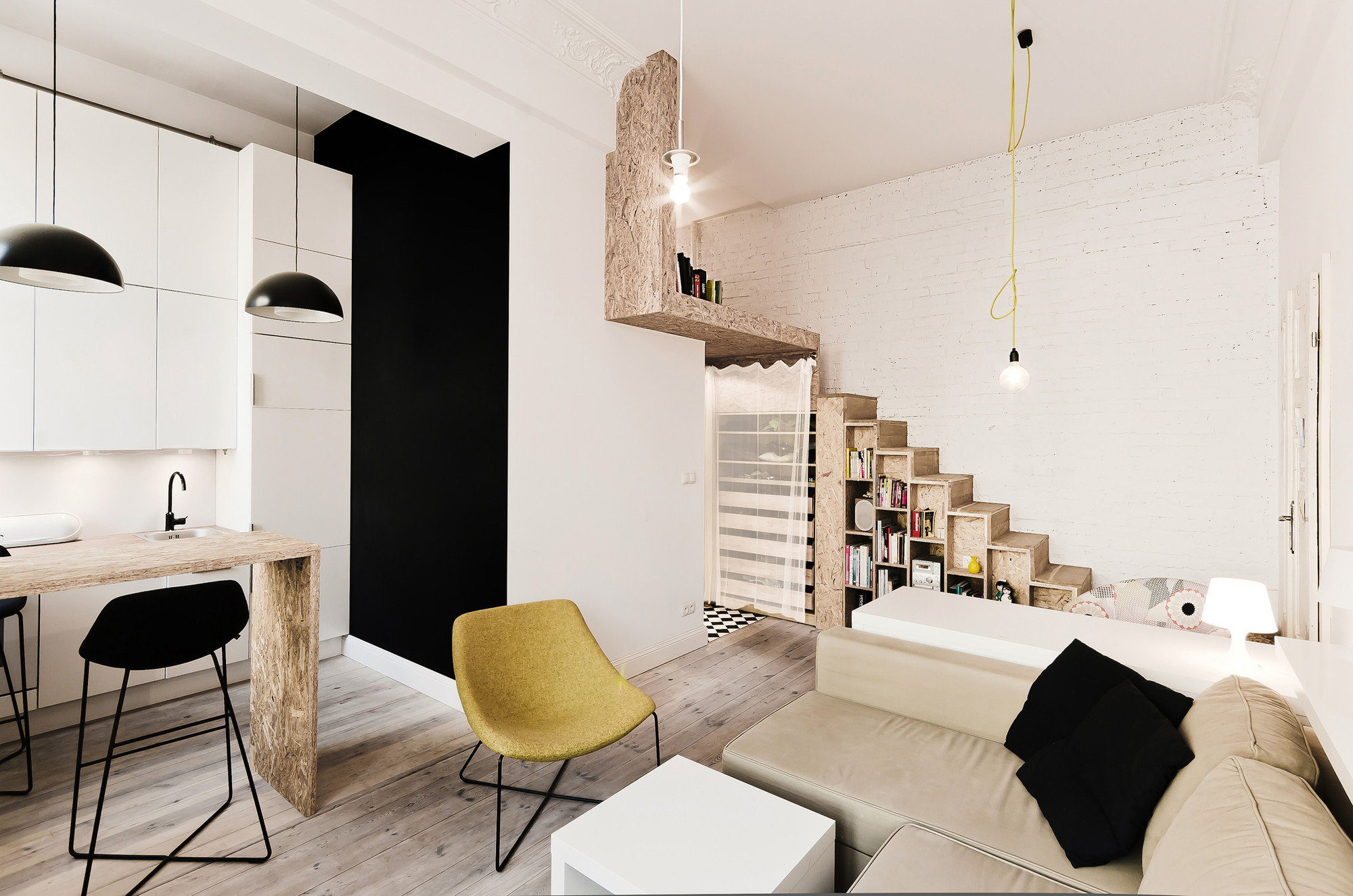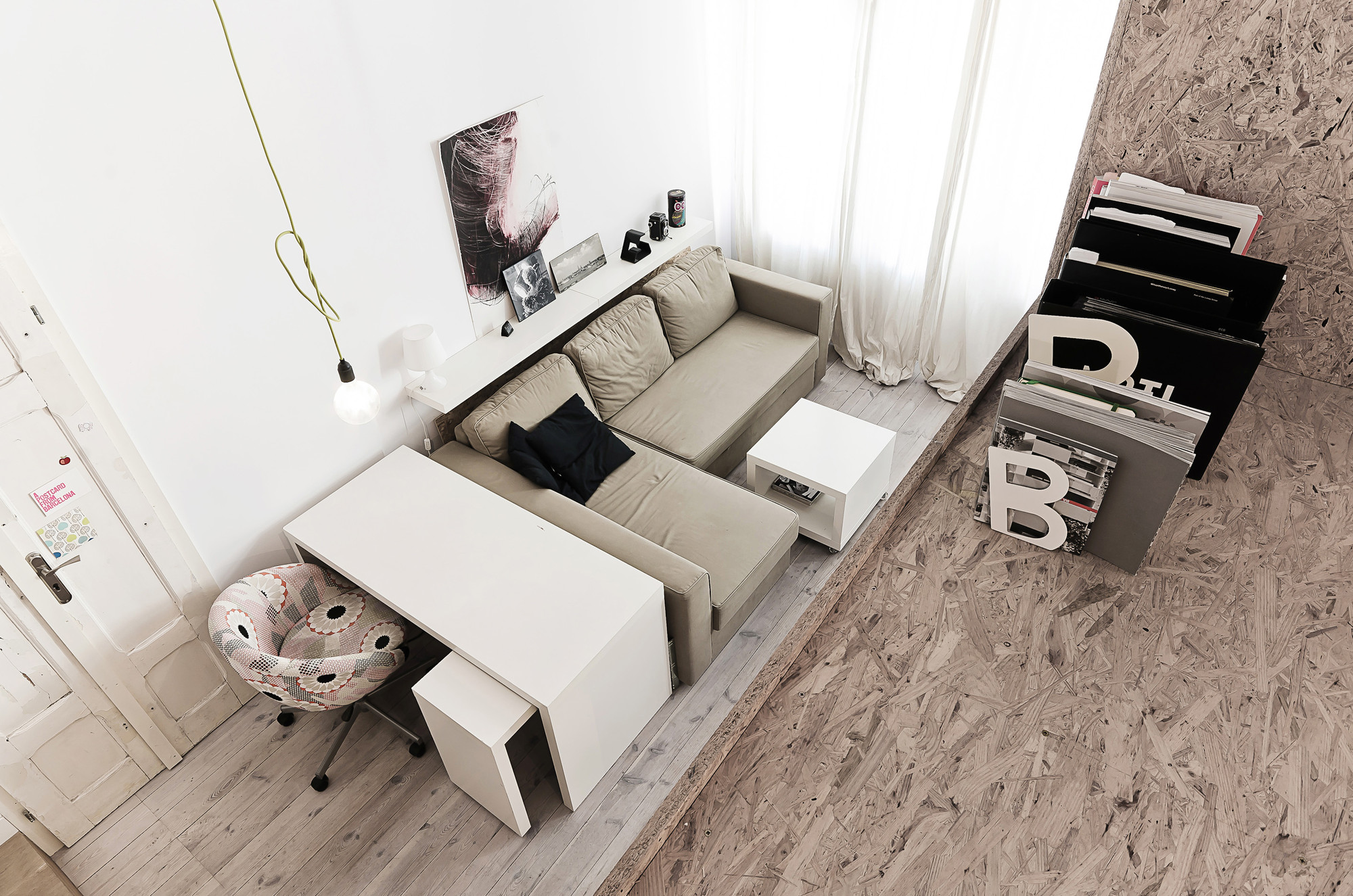 Hall space is connected with such areas as: bathroom, living room and a staircase. Living room and kitchen areas are combined to increase the space. Everything is well organized to optimize the space and function. Materials which are used in the interior creates a contrast. Color selection (black and white) enhances this principle, however, the use of the same color accents creates a sense of integrity. OSB, which is used to create the second floor, provides warmth and comfort.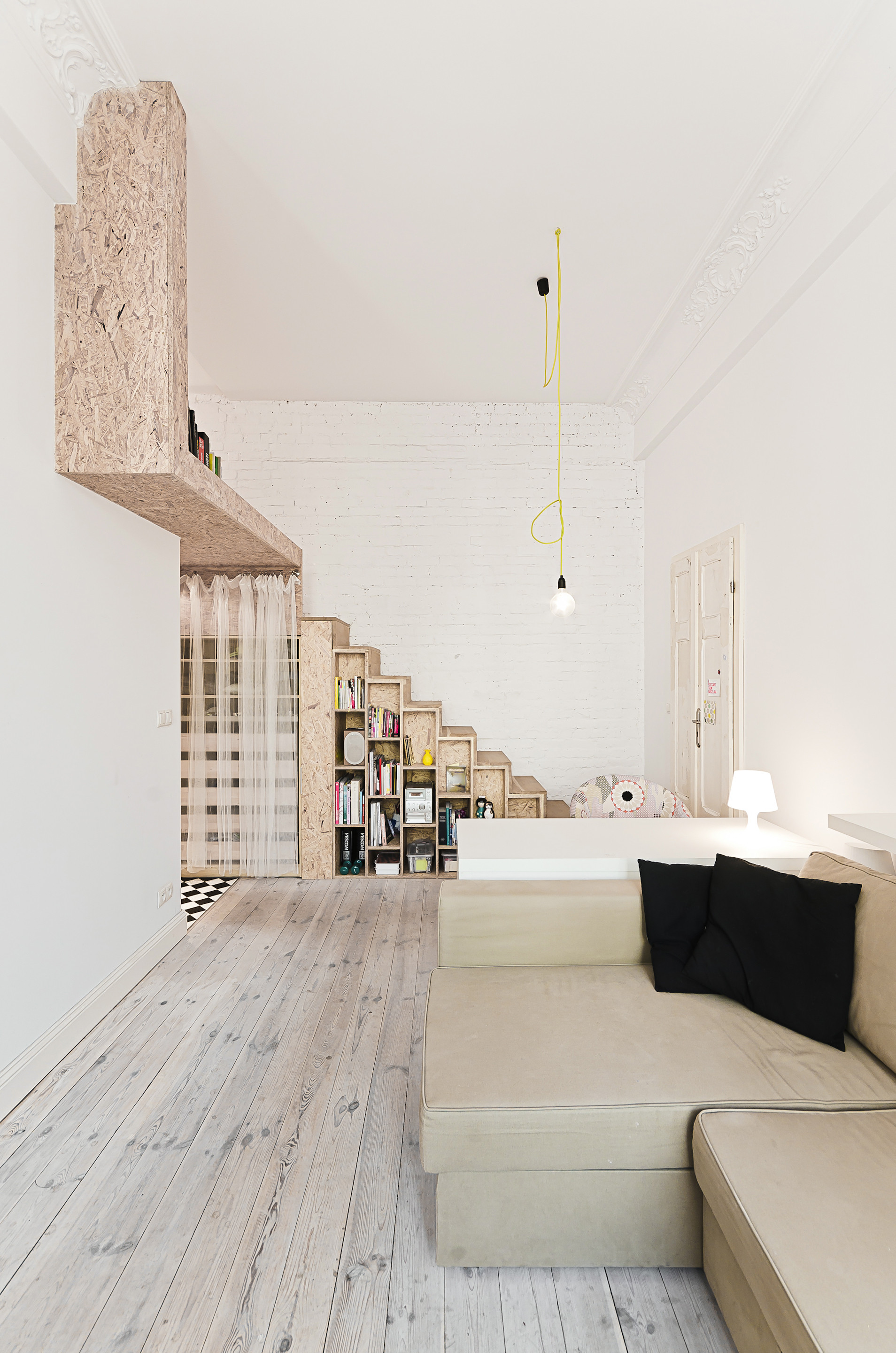 Given the small square footage of the object, the interior has been resolved so that the space would not be difficult. The idea was to come up with interesting solutions such as  second floor designed from the plywood material , hidden shelf. The color palette, which is used in the interior space provides cleanliness and several contrasting elements provide space playfulness.