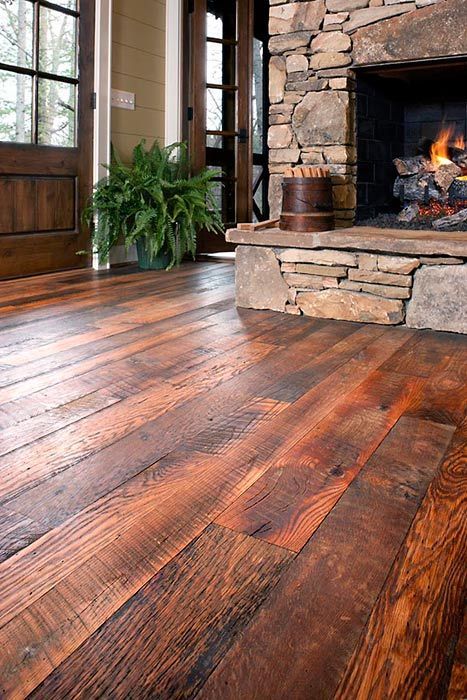 4 Tips On How To Make Your House Have a Warm Rustic Vibe
---
Have you been trying to make your house feel homey? Are you after a warm and classic style? Redecorate your home with rustic decor. Around 2015, the home decor market started seeing the rise of rustic styling. For some, rustic style makes them feel in touch with the past while living in the present. And most importantly it makes space feel cozy.
A rustic style house can be defined in a variety of ways, but there are important factors that need to be present in order to make it real. For one, it needs to use natural materials. Secondly, the color needs to be neutral or natural to earthy tones. Third, you need to incorporate texture in your design.
For you to turn your house into a rustic warm home, here are some tips you need to do:
Wooden Floor
Probably the most basic feature of a rustic house is the abundant use of wood surfaces, and what part of your house can be purely made out of wood than your floor. You do not need to buy brand new planks for your floorboard. Recycled planks are actually preferred since they capture that historic, nostalgic look. Just make sure you sand them down and make the necessary refinish to make them fit and complement your house. The type of wood perfect for flooring are:
oak
maple
cherry
mahogany
walnut
Hardwood flooring not only brings a rustic feel to your house, but it also has a number of advantages for a homeowner like you. Unlike carpeted floors that capture all the dander, dust mites, pollen, and all other allergens, a wooden floor can make cleaning easy and simple. They are durable, and a simple refinish can easily make them look brand new.
Rustic Art
Art can set the tone of a room, depending on the mood and style they encompass. Placing rustic art can easily have a big impact. It does not have to be an expensive painting or an antique vase or clock. It can be a rustic canvas print, wooden wall art, or a woven basket. Make sure you place them strategically to properly compliment your space and not overwhelm the total vibe of the room.
Furniture
If there is an item that occupies most of the space in our house, it is probably the furniture. Not only do they come in as functional, but they also add style and aesthetic to our home. For a rustic feel, you need to consider handmade furniture made of wood or natural material. Apart from adding to the essence of rustic feels, these types of furniture are durable and long-lasting.
Handmade furniture crafted from natural material is a good investment for anyone. You never go wrong buying one as they are timeless and well-built, enough to last you and be passed on to other generations. A simple refurbishing, painting, or repair can make them look and feel brand new. What we are after is the texture they present as the color can be repainted anyway.
Proper Lighting
The main idea of a rustic house is bringing the aspects of the outdoor to your own space. And apart from the warm-colored, rugged textured, and natural items in your house, lighting can easily turn your house warm and cozy – essentially rustic. The light you need to consider has to be soft and warm.
Think of the light provided by candlelight or the look of the day on the golden hour. It needs to be relaxing and not glaring.