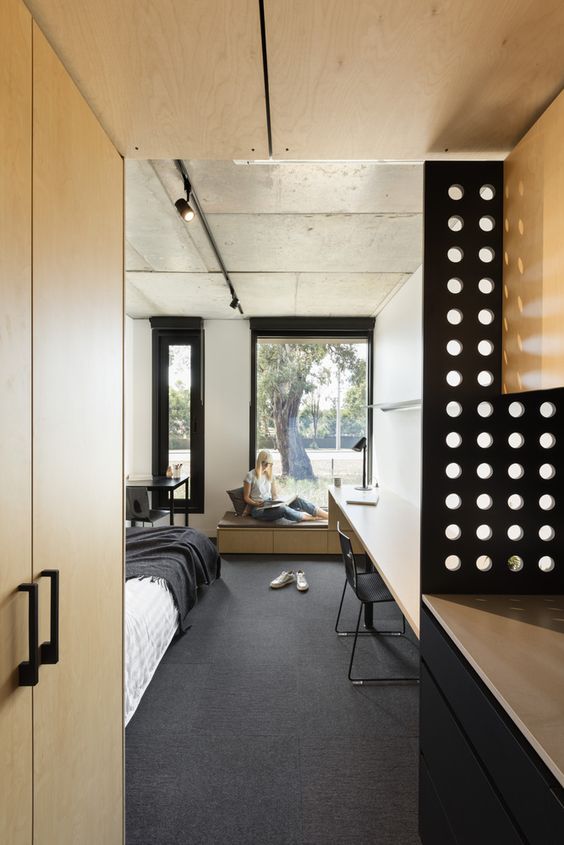 5 Advantages of Student Accommodations in Perth
---
Studying abroad comes with its share of issues. You have to worry about student visas, medical prep work, and so much more, so you don't need your living situation in Perth or Brisbane to give you more trouble. This is why it's good to look for student accommodations because it comes with perks, like the following five benefits.
1. In-House Gyms
Staying active is hard, especially for students. Some go out to exercise. An alternative would be to get indoor exercise equipment, but that could put a damper on your apartment's overall look. Thankfully, student accommodations usually come with in-house gyms.
This means you should be able to stay as active as you want, thanks to in-house gyms without buying obtrusive indoor equipment. Remember that exercising helps keep your mind sharp, and that is something you definitely want as a student.
2. Storage Access
You may be bringing a lot of things from home. You aren't the only student that is packing to study abroad since you never know what you might need. The problem is that you may be bringing along some clutter.
Even if your room is a decent size, that much stuff is going to start eating up your space, and you don't want that. Clutter and a cramped space could spike your stress levels, not to mention make it harder to concentrate. Your accommodations can look good by simply making sure your student housing offers storage space where you can place belongings. They should be safe there until you need something.
3. Fully Furnished
When you find your student accommodation in Brisbane, the last thing you are thinking about is furnishing the place. A big move like this is probably going to set you back a bit financially, so worrying about furnishing the place is probably something you don't want to do. This could mean worrying about purchasing couches, chairs, desks, beds, or nightstands.
Furnishings can be expensive though they are essential. Do not fret though; you don't have to worry about these because some student accommodations can provide you with all the essentials, and make sure they possess that modern touch to make the place look good. Since you won't worry about furnishings, you can spend your time on smaller decorative additions that won't require so much money. They will give you a chance to make your accommodations your own.
4. Smart Design
It is important to note that many student accommodations are competing for you. This is a good thing because your money is important. Many of these housing facilities invest in their accommodations to make sure they are desirable. One thing that several of these apartment complexes do is make sure their accommodations look updated.
A genuinely updated look takes time and requires a good designer. What you are going to find with some of the student accommodations in Perth or Brisbane are kitchens with energy-efficient appliances and a minimalist approach to the interior setup. You may not think this is important, but you might think that your accommodations look dated without these updates. This could affect your study life because you don't like your environment.
5. Wonderful Views
Staying in the city where you have access to some of the best views in Australia might be next to impossible for most students since buying property can be expensive, but that is not the case if you are renting. In fact, if you choose to rent an apartment at a high rise complex, you might get views you wouldn't believe.
Keep in mind that most modern apartments come with floor to ceiling windows and terraces for your convenience. Imagine having the chance to start each day with a beautiful sunrise telling you that it's time for a new day. Large windows also make your interiors look much better since natural light tends to bring out the best color in furnishings and decorations.
Of course, these advantages are just some of the things you might enjoy as a student in Australia as long as you choose the right accommodations. Check on those amenities before settling down until you feel like you are getting the most for your buck.