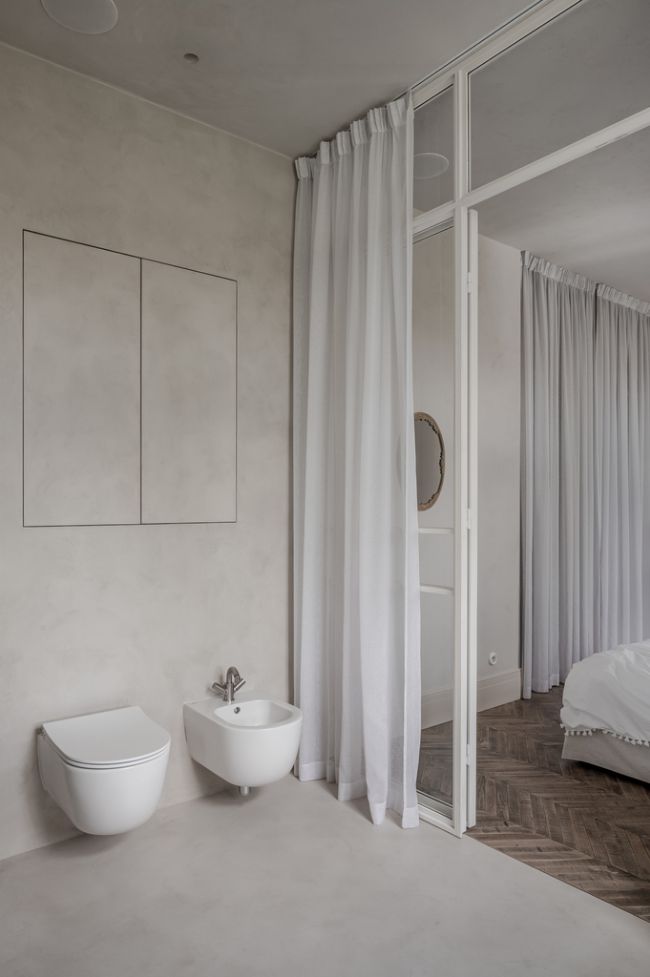 5 Upgrades To Make Your Bathroom Look And Feel Luxurious
---
Picture this: after a long day, you step into your personal oasis of calm and luxury, washing away your stress. Sounds perfect, right? Believe it or not, that ultimate reprieve lies just a few steps away from your bed. A luxurious bathroom experience elevates your daily routine and is essential for the rest your body needs.
Don't worry as you don't need to book an extravagant spa getaway to indulge yourself. This article aims to share ideas that could transform an ordinary bathroom into a comforting oasis. In doing so, you'll boost your well-being and enhance the appeal and value of your house.
Read on to discover simple yet effective ways to revamp your bathroom and create the perfect, indulgent haven you dream of. Get inspired as you embark on an exciting journey to help you curate a space that reflects your unique style.
1. High-End Bathroom Fixtures
Sprucing up a bathroom with upscale fixtures may add luxury and practicality to one's space. One idea to consider is incorporating minimalist bathroom design ideas, which you can find online. These designs use sleek and efficient fixtures to create an elegant haven for relaxation.
As such, upgrading faucets to sensor-based technology might be a wise move to conserve water and add a touch of sophistication. Modern shower systems like thermostatic or steam showers can also provide a spa-like ambiance in the comfort of one's home. Likewise, freestanding bathtubs and whirlwind tubs can be statement pieces, inviting you to unwind.
Further enhancing the ambiance, heated towel racks provide warm, dry towels to wrap yourself in after a soothing bath. A smart toilet or bidet could also add convenience and elevate the bathroom experience.
2. Premium Materials And Finishes
A luxurious bathroom includes top-notch materials and finishes. It's best to look for marble, quartz, or granite countertops for that lavish effect. A timeless Carrara marble countertop, for example, adds elegance and visual appeal. Not to mention, eye-catching tile designs and patterns such as herringbone or arabesque create an impressive backdrop. Also, consider high-quality, water-resistant woods like teak or cedar for warmth amidst cool surfaces.
For a spa-like experience, you could opt for luxurious glass shower enclosures. Frameless models create a sleek and room vibe. Remember to adorn cabinets and drawers with stylish, modern hardware for a complete look. Likewise, brushed brass or matte black could be the chic finishing touch sought after. By incorporating these upscale features, your bathroom could evolve into a sanctuary of style and comfort.
3. Lighting And Ambiance
Enhancing the bathroom's ambiance involves creative lighting solutions and layouts. Think about statement pendants or sleek recessed lights for a warm and welcoming aura. So, consider adding windows, skylights, or transoms to let daylight in. Utilizing natural light not only brightens the space but also adds a touch of luxury.
One may consider setting up dimmable lights to regulate the mood and generate a tranquil atmosphere. Integrating light-emitting diode (LED) accents for shower and bath areas adds a modern flair. It's also best to embrace lighting options tailored to different moods, ensuring the bathroom exudes true luxury.
4. Advanced Technology Integration
A great way to elevate your bathroom experience is by integrating advanced technology. Imagine relaxing with your favorite tunes or shows via waterproof televisions and music systems. Smart mirrors with built-in features also help you easily manage your daily routine.
Moreover, voice-controlled automation like WiFi-based digital showers might regulate lighting and water temperature. Heated flooring, too, may be perfect for cold mornings. Integrating such upgrades could turn your bathroom into a sanctuary, enhancing comfort.
5. Organizational And Storage Solutions
Improving a bathroom's appearance and functionality includes adding custom cabinetry and vanities. For instance, crafting a personalized vanity could provide both space and style. Additionally, hidden storage options like under sink drawers or discreet towel racks could keep your area tidy.
Another approach for a luxurious feel is incorporating recessed niches in the shower for toiletries. It's also wise to use decorative organizers like sleek caddies or stylish trays to add luxury and practicality.
Final Thoughts
Investing in the bathroom experience can be truly rewarding, enhancing the home's ambiance and daily comfort. Remember a few essential tips like adding stylish lighting and using top-quality materials. These touches might transform your personalized space into a luxurious retreat.
There's no need to feel overwhelmed. Sometimes, one or two thoughtfully selected upgrades could improve the bathroom atmosphere. So, start your journey towards creating an elegant and calming haven within the home. After all, everyone deserves their own spa-like getaway, and yours is just a few steps away!