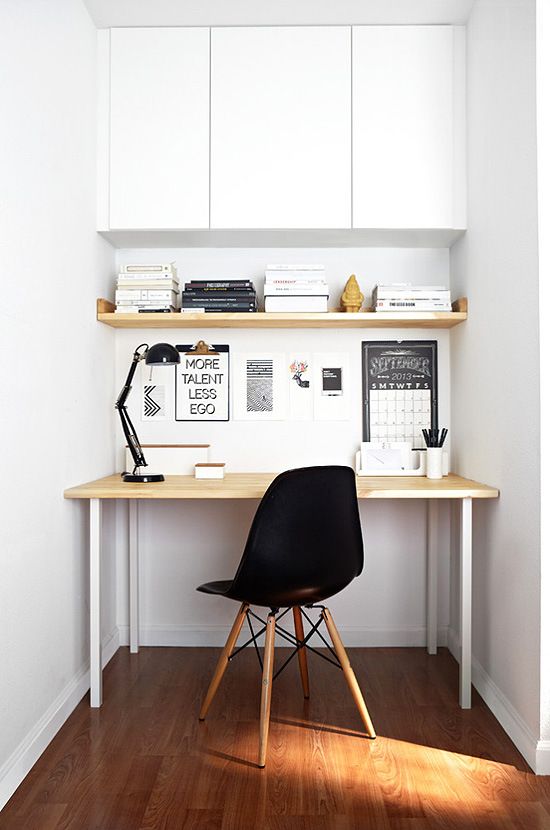 6 Home Office Design Ideas That Will Boost Your Motivation
---
This article was developed via a partnership with BetterHelp.
Working from home has created a new work dynamic for you and your family.
When the pandemic first swept the nation, many employees grabbed their laptops, a few files and cleared a corner from which to work. However, as viral ripples continued with each new wave of variants, establishing a home office became vital for working successfully and staying motivated.
Your home office design should include elements to motivate you to maintain a healthy work-life balance.
1. Create a dedicated space.
Converting an extra bedroom into an office can be ideal. However, you also can set up an office in a spare closet or a corner of a room. Virtual backgrounds look professional, but coworkers appreciate getting to see you in real life.
If possible, avoid establishing your home office in the room where you sleep. If you have no other choice, opt for a small desk and vertical cabinets to maximize the space available to you.  Complement the area with a few photos, pinboard and lamp.
2. Make your lighting work for you.
Take advantage of natural light when possible. If you live on a busy street or your neighbors are too close, install sheer drapes on a tension rod) to block the view but draw in the light.
Also invest in a desk lamp that will illuminate what you're working on. The added advantage of a dedicated desk lamp is that turning it on signals that it's time for work. Turn it off when your day concludes.
3. Minimize distractions.
Having pleasing things on your desk can assist with persistence and keep you motivated. Family photos or a postcard about your upcoming vacation are reminders of why you're working.
You'll also need work supplies at your fingertips. Create a professional-feeling environment by investing in a few small baskets or bamboo boxes for pens, paperclips, and the like.
However, non-work-related items may pull your attention away. Keep the pil of bills, the random hammer, and whatever you carried in from the front porch of your desk.
4. Establish a routine.
The temptation to sleep in, start a little later or take longer lunches can throw you off schedule. A routine helps with persistence.
You don't have your daily commute, so use this time to catch up on reading or walk the dog. Then settle into work at your regularly scheduled time.
At the end of your work day, straighten your space in preparation for the next day. When you "arrive," you'll be ready to jump in and get started. Set aside time throughout your schedule to take breaks and have a meal, just as you would at the office.
5. Apply feng shui basics.
Many remote workers position their desks and chairs to face a wall. While this arrangement can help with distractions, it also limits your openness to new suggestions. Facing an open room welcomes new ideas.
6. Leave the "office."
At the end of the day, put away your work. Then move to another location in your house to keep work life and home life separate. Avoid the temptation to return to your work seat until the next day.
You'll be glad for the break and more eager to return tomorrow.
A well-thought-out home office design is more than motivating; it can inspire you to be at your best, at work and at home.