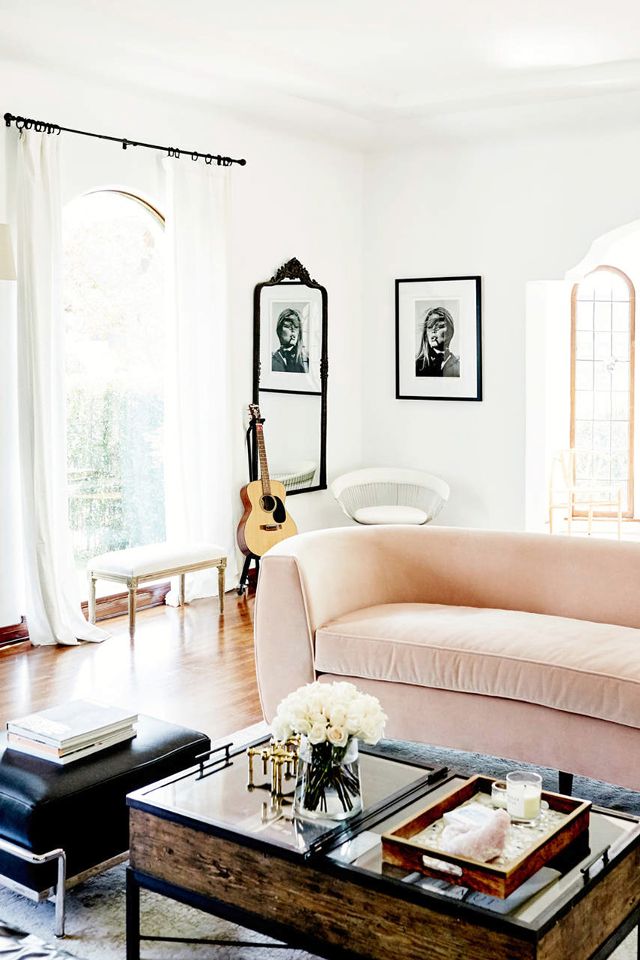 6 Interior Design Trends to Watch Out for in 2018
---
With 2017 firmly behind us, it's time to look ahead to the interior design trends that will dominate the upcoming year. On a cultural level, trends define a generation and help people decide how to dress, speak, or – most importantly – design their homes. A trend can last for decades, or it can come and go in a matter of months, making it seem like an arbitrary concept to some.
In the architectural field, however, these trends define the way we work. They create moods for the industry and help to define how a space is created and designed – something that will influence the client or homeowner for years to come. With this in mind, here is a forecast of the 6 interior design trends that will dominate in 2018 – and maybe even beyond.
Bright Colors
Though last year was all about minimalism and pastel shades, this year we will see a return of bold, bright colors in both furniture and home design. Warmer tones will be taking over those pastel hues, with bright blues set to become the shade of the year. What's more, with the popularity of brighter shades on the rise, the infamous white kitchen is about to undergo a colorful makeover, incorporating more patterned tiles, bright kitchen fittings, and statement wallpaper to design trends.
Innovative Furniture Design
Along with the rise of smart furniture, 2018 will see a surge in more innovative furniture made from glass, plastic, and leather. One to watch this year is Italian furniture brand Calligaris, who are creating innovative furniture using these three materials. The brand's contemporary collection offers a variety of modern pieces, from clear plastic stools to lacquered coffee tables and upholstered beds. Find Calligaris online and via the Y Living website.
Florals
Along with bright colors, oversized floral patterns are making a comeback in 2018, and will likely include higher-contrast colors on bedspreads, wallpaper, drapes, and even rugs. Florals will also be contrasted with dark paint for braver, interior design. So, whether you like it or not, those leafy patterns aren't going away anytime soon.
Metallics
We've witnessed the metallic trend grow in recent years, but it's about to take on a new lease of life in 2018. Although copper and bronze were last year's favorites, gold is set to be the top contender this year. Expect to see gold light stands, side tables, and rose gold wallpaper appearing in homes this year, along with a number of other elegant accessories.
Perfect Imperfection
While previous years have seen the rise of Scandi and Danish interior trends, this year will celebrate the Japanese art of Wabi-Sabi: "the art of imperfection." In design terms, this will result in more handmade items, handcrafted accessories, and natural furniture.
The Stainless Steel Decline
Although the modern farmhouse style will continue to flourish in 2018, there is set to be a decline in stainless steel sinks, with more people opting for concrete, stone, copper, and granite composite sinks in darker hues such as gray, black, and bronze.