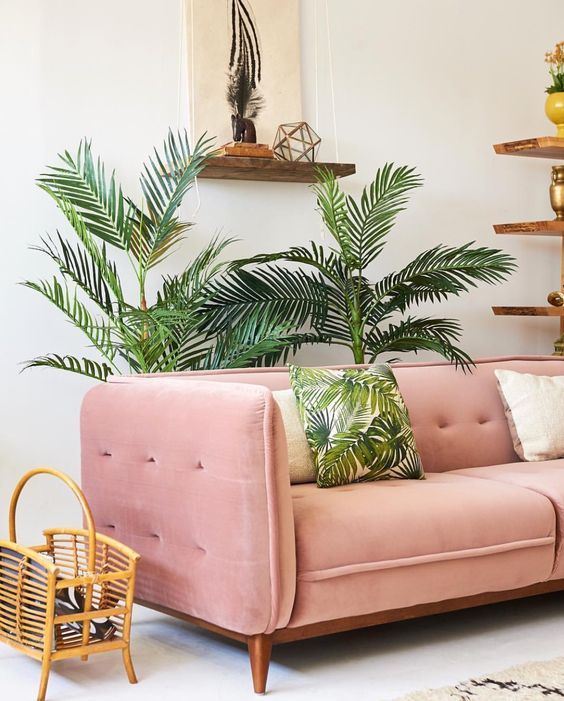 7 Interior Design Ideas for the Summer
---
Your home can feel like a very different place depending on the time of the year, and the functions and requirements of your home change depending on the season. In summer, your home needs to be a comfortable place to be, aired and cool as well as being bright and exciting in order to best embrace those summer vibes. The best way to achieve that is through utilizing interior design ideas and tricks to create the perfect summery space.
Take a look at the list below to find your summer home inspiration.
1. Bring the Outdoors In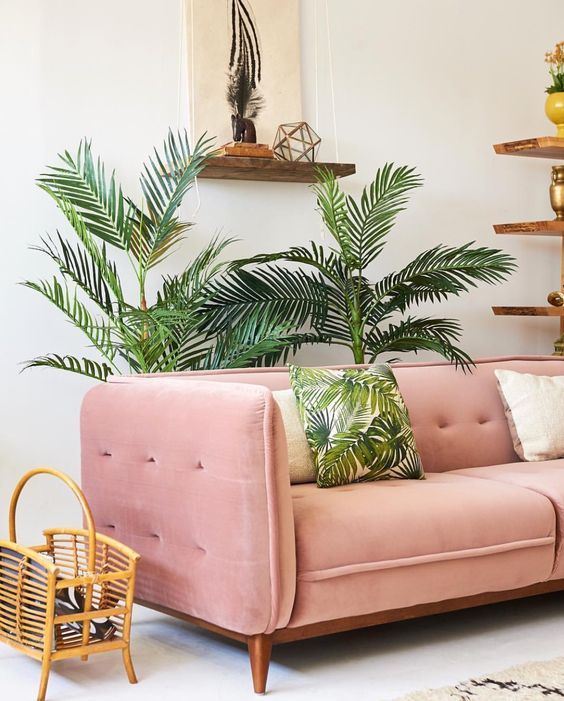 House plants are great additions to the home all year round, whatever the weather, but they're particularly attractive during those warm summer months. There's nothing like a generous edition of foliage and exotic plants to equip any home and give it that summer vibe. You could opt for a traditional cactus, large floor standing plants with huge leaves, or even go for exotic and colorful flowers to really brighten up your home for the summer.
2. Try Colourful Paints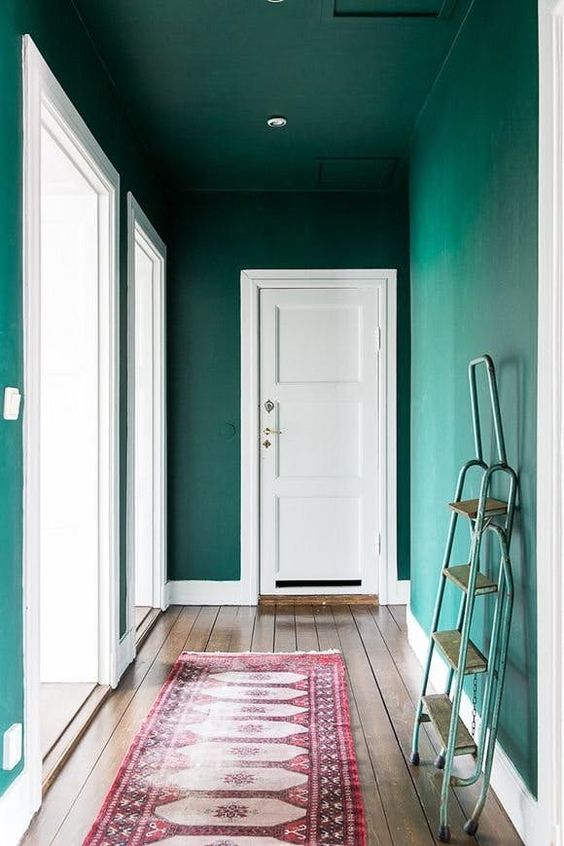 If you've been waiting to decorate your home and have been living with bare, white walls, and you're looking for a way to brighten up your rooms this summer, then try some bold, bright colors. Any bright color brings on the summery vibe, such as turquoise, yellow or maybe deep orange, but you could also opt for more subtle pastel colors and still explore a colorful wall.
Couple the paint with a focal wallpaper, such as the kind with summer flowers or exotic patterns, particularly suited for a feature wall or chimney breast.
If you're not confident with decorating or painting yourself, you can go online and search for "interior house painters near me" to find a professional to help you with it.
3. Make Your Own Bar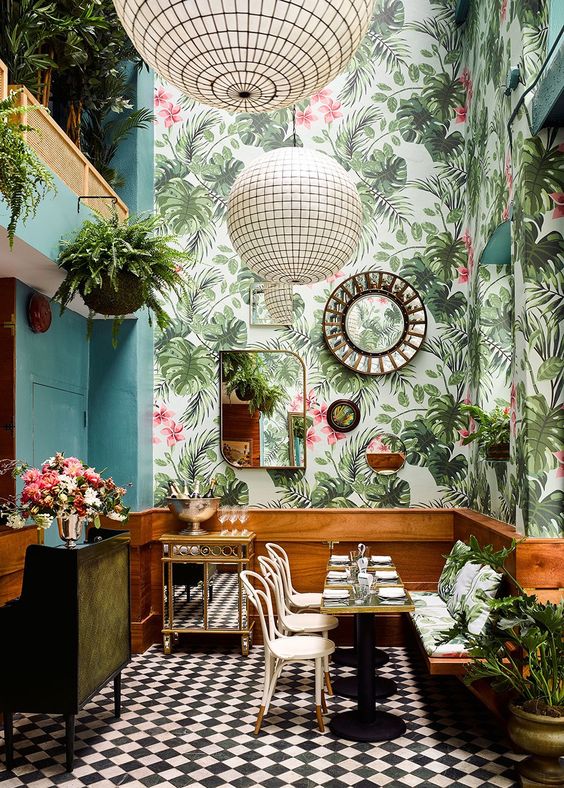 No home is complete in the summer without access to a drink-making station. You need the perfect spot to whip up those bright summer cocktails, after all. You could buy an item suited to be the bar and dress it up in summer colors and maybe decorate with the best bar ornaments and little paper umbrellas.
If you have the perfect alcove in your home, you could make a bar station within it and wallpaper the backdrop of the alcove with a tropical design.
You could even upcycle an old piece of furniture to make your new bar from and purchase some quirky new glasses and tumblers along with a cocktail making guide.
4. Swap Your Curtains for Blinds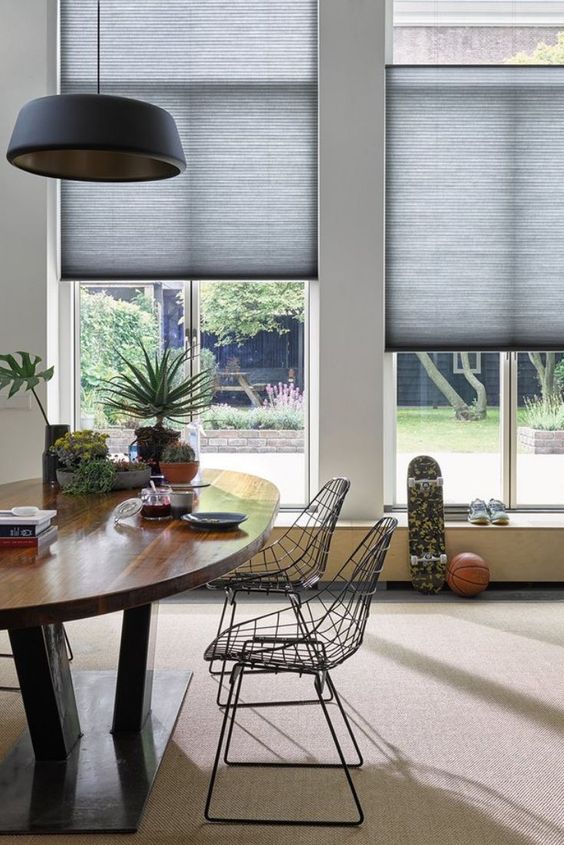 Heavy curtains are perfect for those cozy winter nights but can serve to make your room stuffy and dark during the summer. Consider taking down your curtains during the hot weather and decorating your windows in a summery blind instead. White is a great option for a fresh feel and will reflect the natural light better to really open up the room and make it feel refreshed and airy.
If you prefer to have your windows dressed in more than blinds, you could try the lighter voile curtains which come in a variety of colors you could use to enhance your summery theme.
5. Highlight Wooden Furniture
Wooden furniture is the perfect material for a summer theme, especially in lighter, pine tones. Coupled with lots of tropical plants, wooden furniture can make you feel like you're in the midst of nature. Whether you've already got wooden furniture you could utilize, or you're looking to buy a new statement piece for the summer, wood is definitely the way to go.
6. Bare the Floor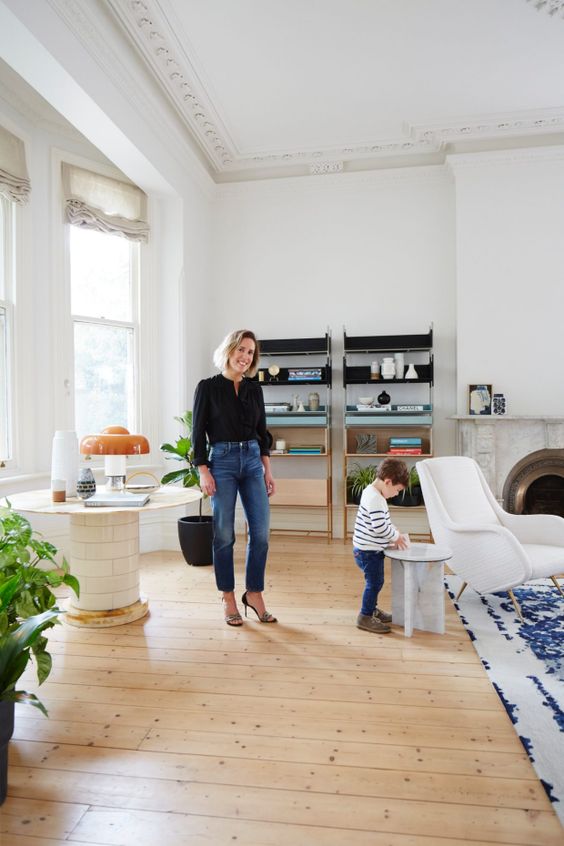 If you've been considering ripping up your carpet and replacing it with wooden flooring or revealing the bare floorboards already underneath, the summer is the time to do it. Thick carpet can be very heavy and warm in the summer, and it's much better to have a cooler hardwood floor during those periods of hot weather. An exposed wooden floor in light pine colors can also add significantly to the summer feel.
If you already have floorboards in your home, consider getting rid of any rugs for just the summer months to fully take advantage of the floor and open up the room.
7. Pops of Colour
Small bursts of color can help to make your home stand out during the summer. Swap your plain sofa cushions for ones of contrasting bold colors, switch your lampshades for bright and bold ones, and change your bedsheets to something tropical and funky.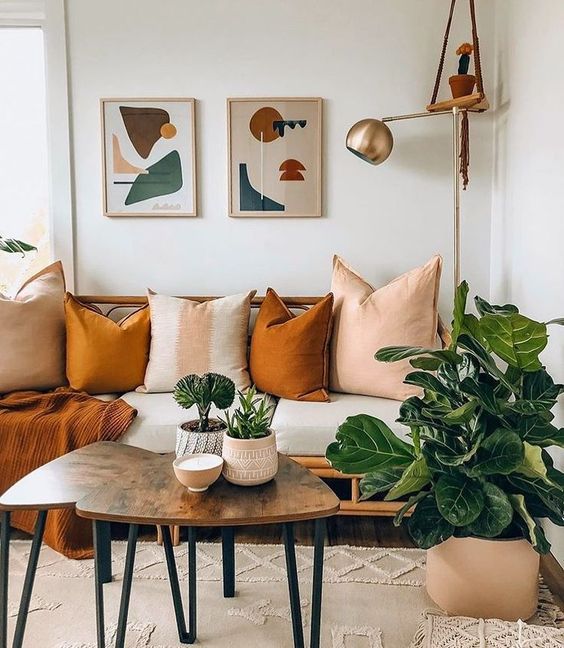 Just because its summer, don't feel like you have to neglect the interior of your home! Take the opportunity to get creative and think outside the box. A pop of color and some bright ideas can transform your space into an imaginative haven you are proud of.