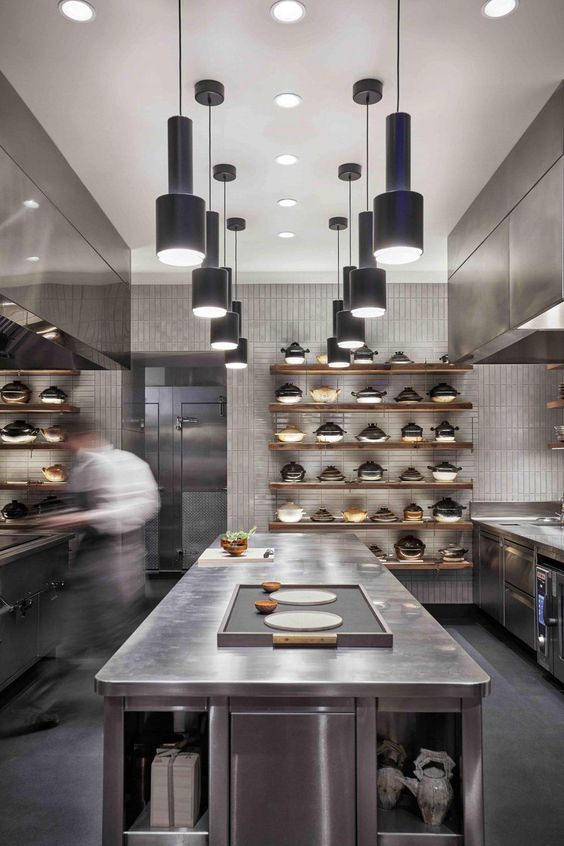 7 Maintenance Tips For Keeping Restaurant Kitchens In A Great Shape
---
Commercial kitchens are considerably different from home kitchens because they are the workplace of dozens of professional chefs. You can well imagine how crowded and confusing things can get, with these professionals cutting, chopping, cooking, and garnishing the dishes that have to be served to the diners. Obviously, all the hard work that goes into creating the culinary delights you present in the dining area of your restaurant is done in the kitchen. So don't you think that it deserves extra attention to be kept in great shape? Well, the maintenance needs of a restaurant kitchen are far more than for the one in your home. Let us list a few tips that can help you keep it in perfect condition.
Regular inspection to detect needs for repair
Whether or not your restaurant kitchen appears in the need of a touch-up, you must still inspect it on a regular basis. Check the cabinets, countertop, and flooring to see if there are any areas that need to be repaired. Do not forget to have a look at the basins, taps, and plumbing because these are important to keep the work going properly. A periodic coat of paint is essential to keep the appearance neat and presentable. Be sure to have every nook and crevasse closed because not doing so increases the risk of infestation by insects and pests.
Check the equipment and appliances as well
Commercial kitchens are usually fitted with heavy-duty equipment and appliances that can be used to cook exotic dishes and large quantities of food. The grills, flattops, ovens, fryers, and other appliances will be different from the ones you have at home. So getting them serviced professionally on a regular basis is essential to keep them in good condition.  Do not ignore even minor flaws because you cannot afford a breakdown right in the middle of a busy evening on a weekend.
Give extra attention to refrigeration
Keeping the appliances and equipment in top shape is important but you need to pay extra attention to refrigeration. This really matters because the raw and processed foods have to be stored at the right temperatures to prevent them from getting spoiled. Even a minor compromise can affect the taste and health value of the dishes, which can be a black mark for your reputation. Therefore, periodic checks for your refrigeration system should be on top of your maintenance checklist.
Regular cleaning of countertops
Perhaps the most important areas of restaurant kitchens are the countertops because these serve as the workstations for the chefs. The best thing to do would be to clean them daily. While soap and water suffice, using cleaner is a better idea. Since granite is the most popular material for kitchen countertops, stock up a safe to use granite cleaner for regular cleaning. Such cleaners are useful because they remove every single stain without abrading the surface. Further, they make the countertop germ-free and hygienic for safe and healthy cooking.
Clear the clutter periodically
Since restaurant kitchens are often crowded with utensils, appliances, and foodstuff, a regular declutter routine is required. Assess the things you have in the kitchen on a periodic basis and discard the stuff that your team no longer uses or needs. If some damaged equipment is lying around, dump it sooner rather than later. Go through the cabinets and drawers to clear away the waste stuff. Have the garbage cans emptied and cleaned daily and keep the refrigerator clear of the expired stock.
Upgrade and replacement
Another maintenance tip that every restaurant owner should follow is to upgrade and replace equipment with the latest in the market. Cooking techniques evolve and so do the accessories and appliances that are used for cooking. Your patrons would definitely want savory dishes that are made with the latest techniques. For example, they may want to try air-fried dishes rather than deep-fried ones. This is the reason that you must get inputs from your chefs and revamp the kitchen once in a while.
Avail professional services for repair and maintenance
Regular maintenance checks on your own are considered a good effort but make sure that you avail professional services at least once every few months. Connect with providers who offer the services of plumbers, electricians, cleaners, and maintenance experts. These professionals can detect even the smallest issues and get them resolved for you.
Conclusion
Undoubtedly, your restaurant's kitchen is as important as its dining area because good food guarantees success for your business. Make sure that you keep it well-maintained so that your staff has the best place to work and prepare food for the diners.