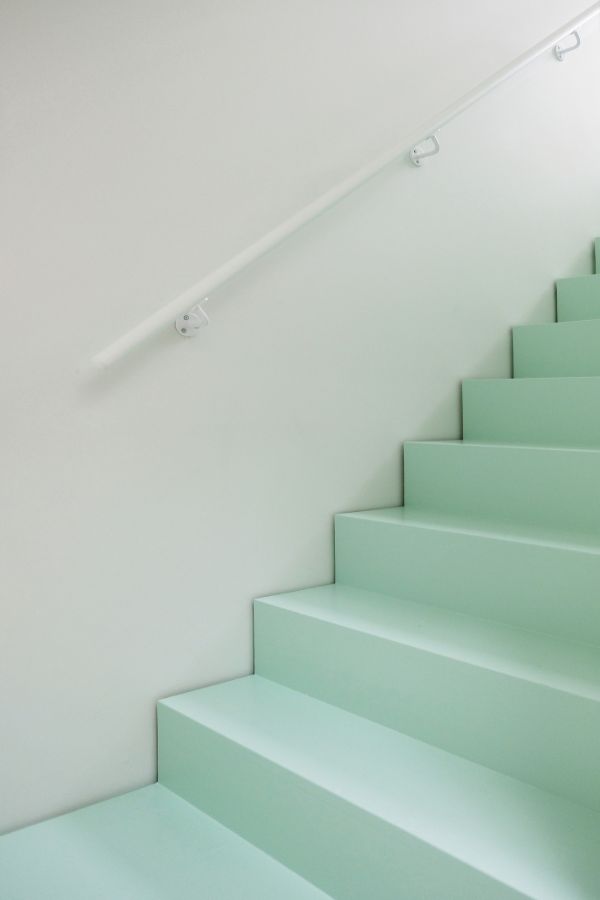 95 Mackay Laneway House by Gabriel Fain Architects
---
Designed by Gabriel Fain Architects, in collaboration with Globizen Studio, the new two-story laneway house at 95 Mackay is a study in compact living. This laneway rental unit squeezes all the functions of a downtown Toronto condo onto two 450 square-foot floorplates. The main floor consists of a kitchen, dining room, living room, and powder room. A vibrant mint green stair connects to the second floor with a full bathroom, bedroom, closets, and small office space.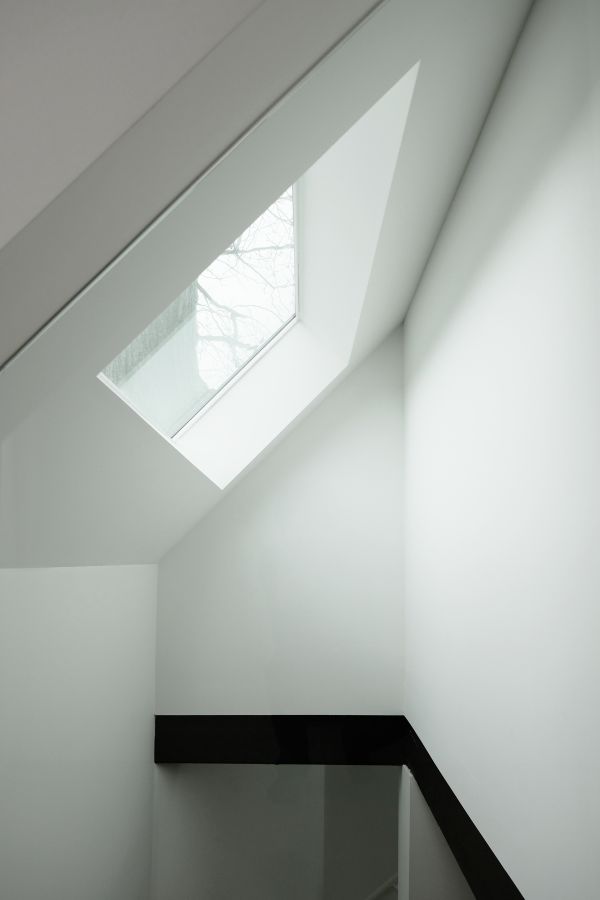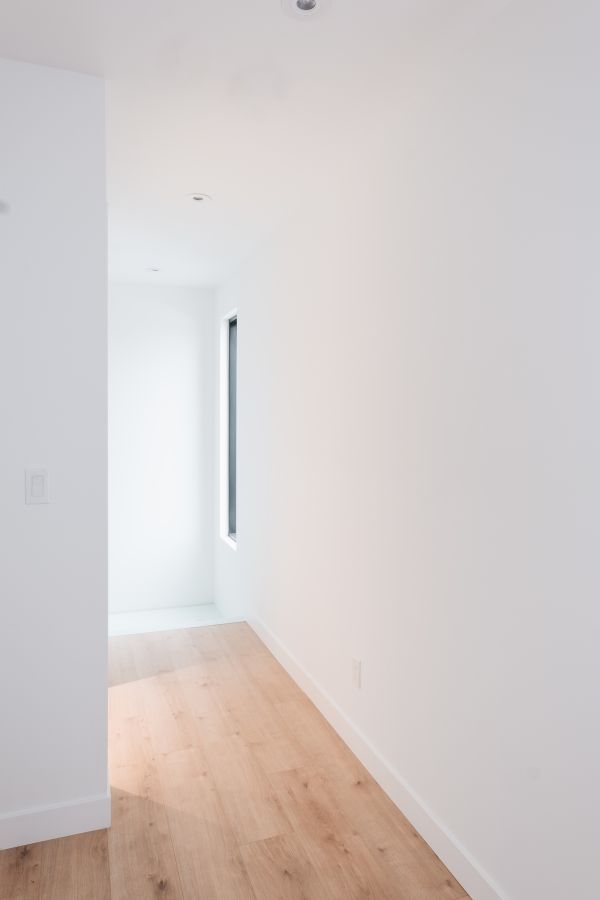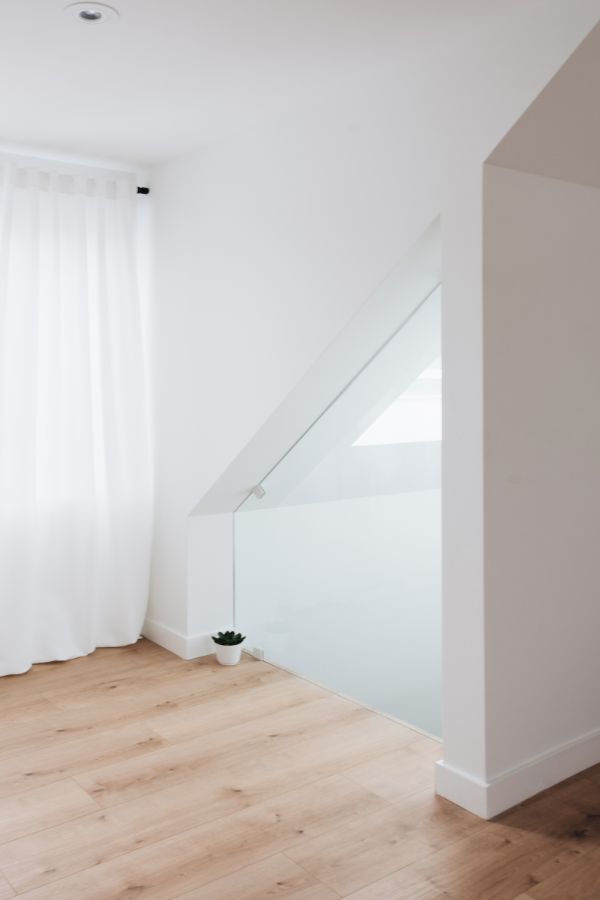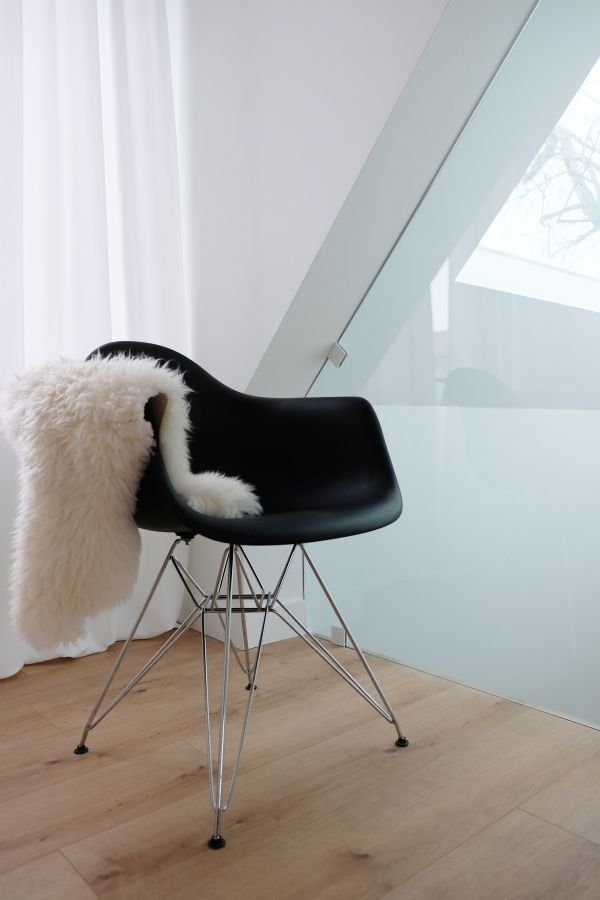 The material palette is deliberately kept simple with punches of color, light, and detail. Exposed joists and painted ducts define the ceiling of the main floor – adding warmth and texture. A double-height space with a large skylight is carved out of the building providing soft northern light deep into the interior spaces.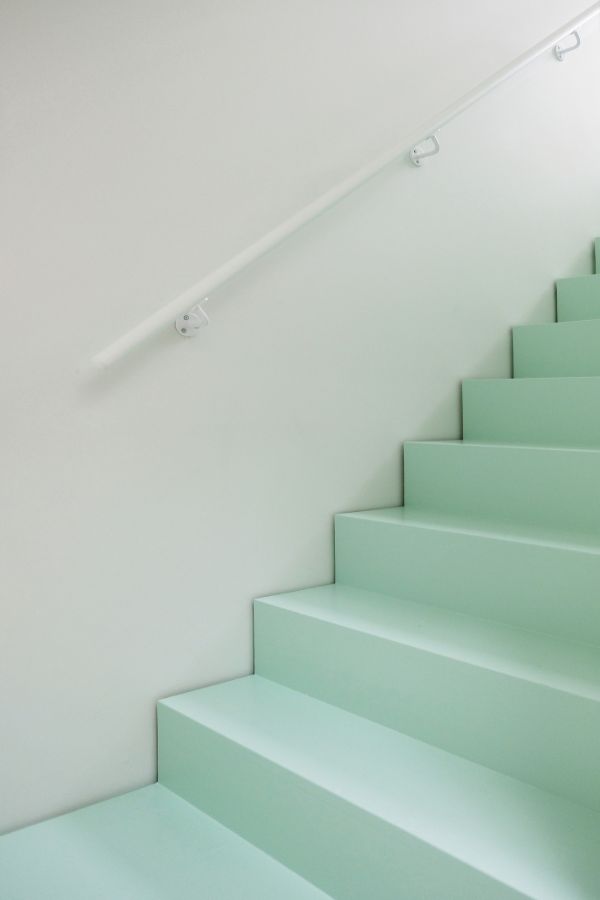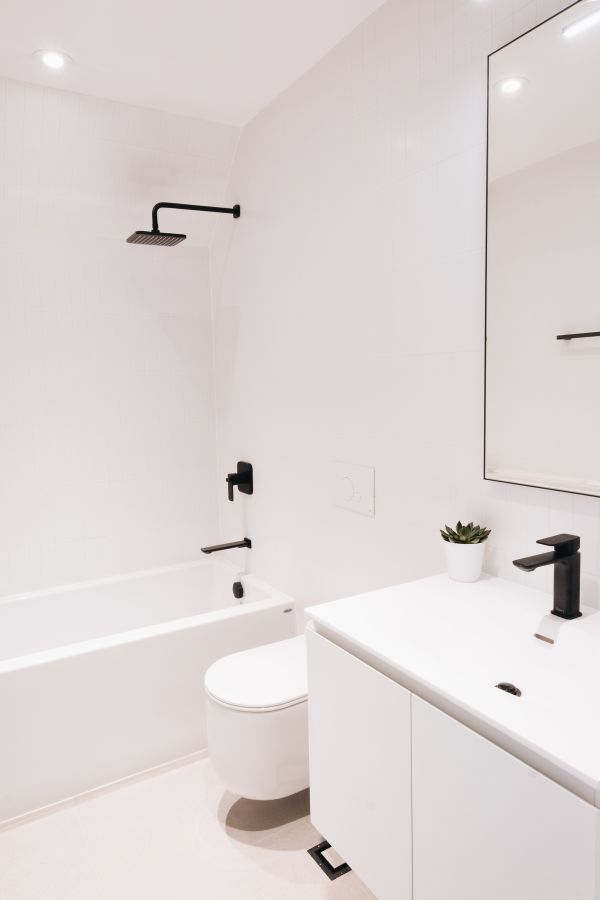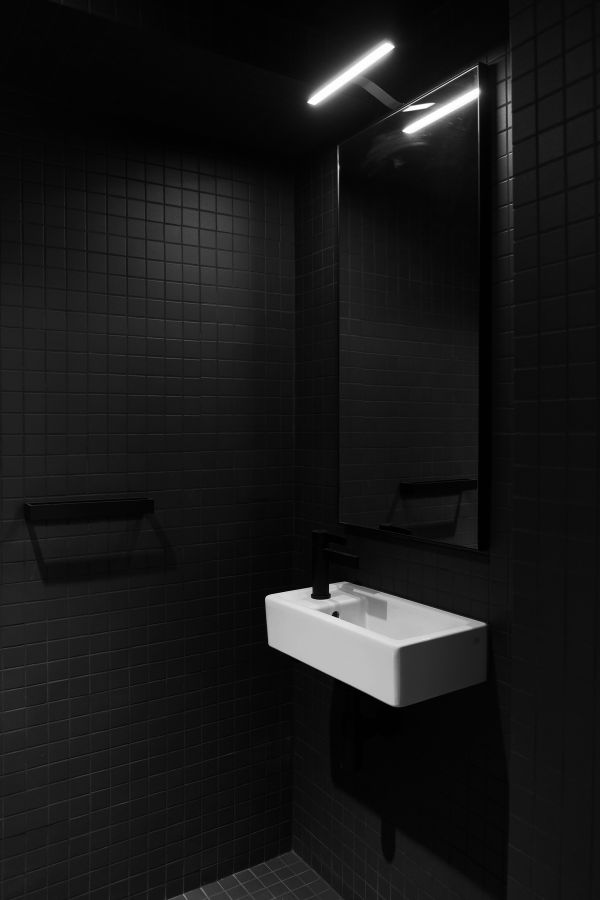 The laneway house at 95 Mackay is built on a former vacant rear yard of a detached house in the heart of the Corso Italia neighborhood. This site presented a unique challenge in that a 100-year-old tree only inches away had to be protected. The solution was to completely float the building just above the ground on metal piers.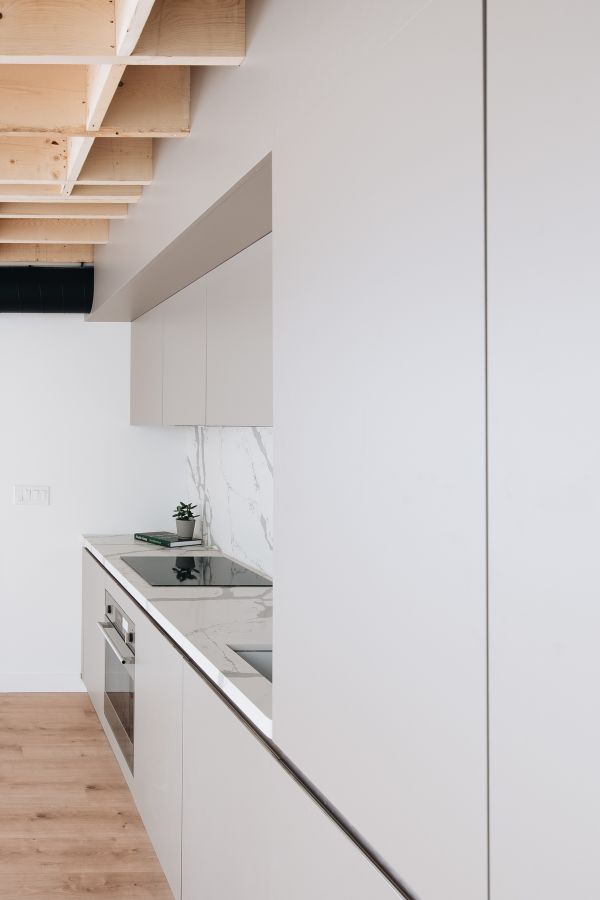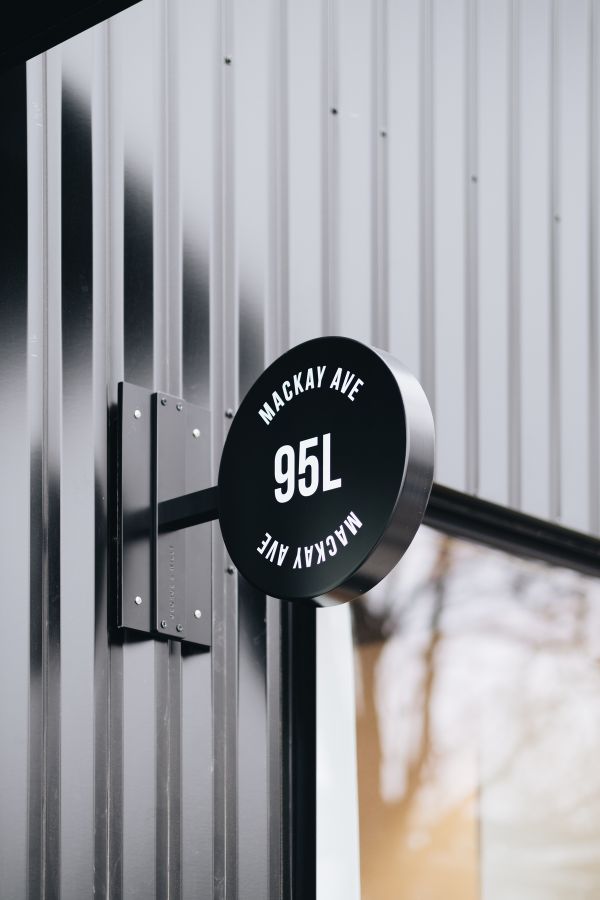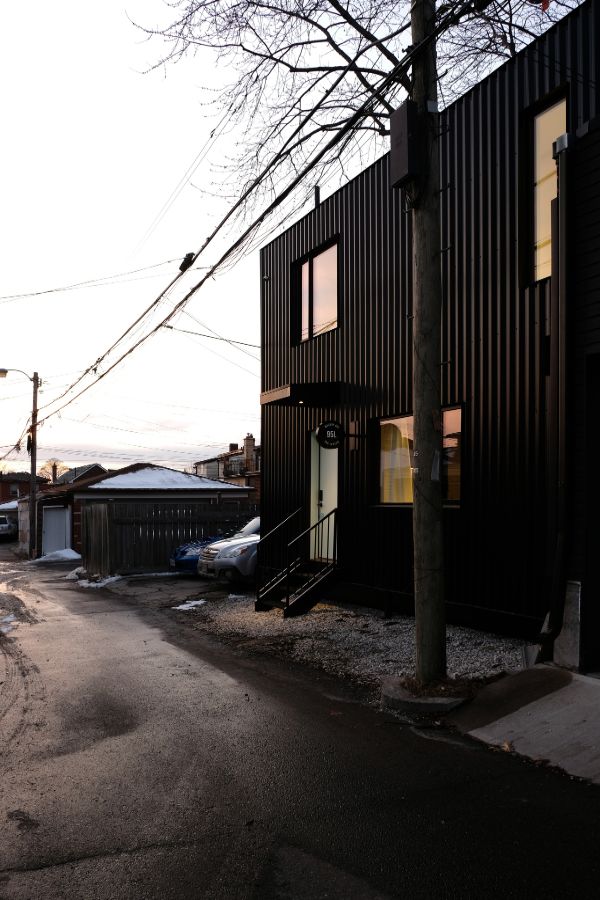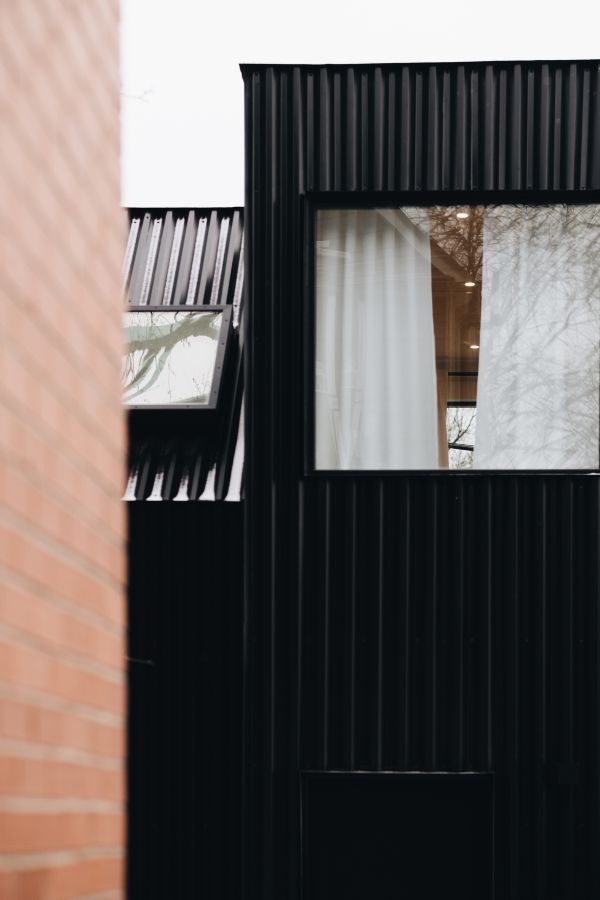 This sense of lightness is contrasted with a bold exterior facade clad in deep corrugated metal panels. Windows are calibrated on the facades to correspond with views towards the street, the laneway, and the city beyond.
Project and photos by Gabriel Fain Architects