A Blend of Past and Present: Magarão + Lindenberg Arq's Renovation Project
---
Magarão + Lindenberg Arq unfolded a remarkable residential renovation project in Rio's historic Urca neighborhood, breathing new life into an aged dwelling. This neglected structure, closed for years and subjected to multiple inadequate renovations, faced a comprehensive transformation. Collaborating closely with the clients, the architects envisioned a rooftop oasis, offering sweeping vistas of Botafogo Bay, the iconic Christ the Redeemer statue, and the majestic Sugarloaf Mountain. This became the catalyst for the removal of the aging roof and the creation of a magnificent leisure floor, featuring a luxurious swimming pool, expansive terraces, a gourmet haven, a sauna, and a welcoming TV room.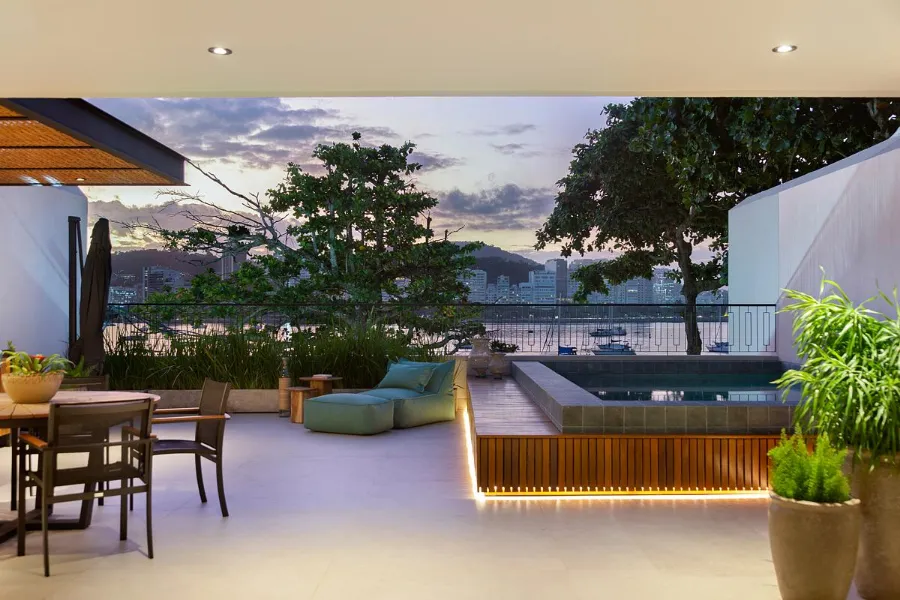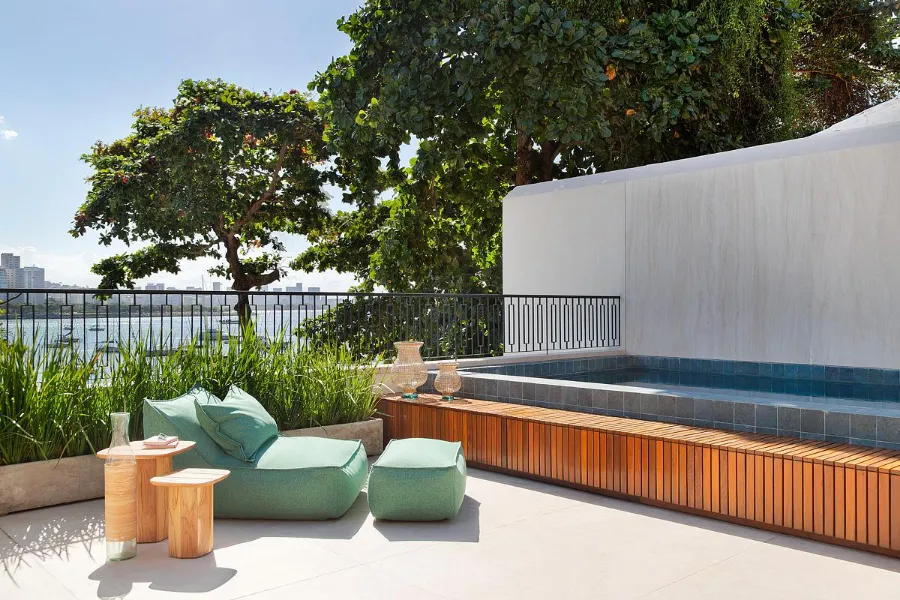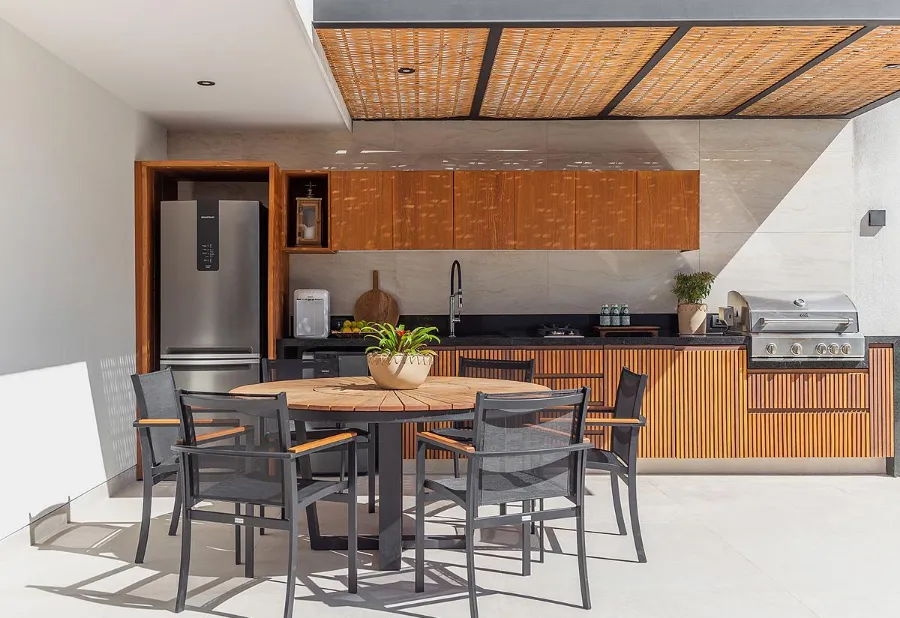 The ground floor underwent a thorough reimagination. The architects artfully eliminated walls, beams, and pillars to foster seamless integration among the living, dining, kitchen, and office spaces. An enchanting internal garden now graces the area, ushering in abundant natural light and fostering cross ventilation. Notably, the new kitchen boasts a central island with a slatted joinery panel, enabling openness and integration with the dining area, yet affording the flexibility for closure when needed.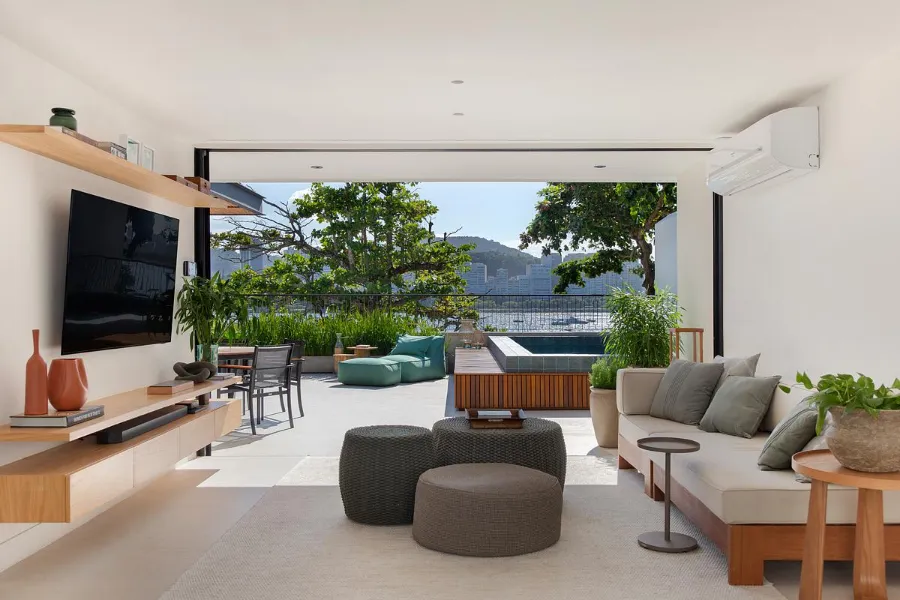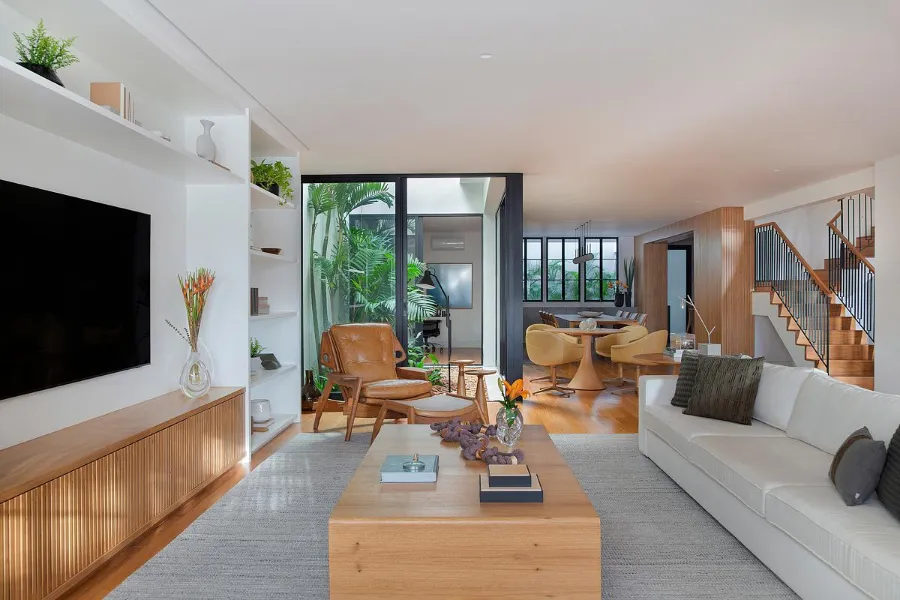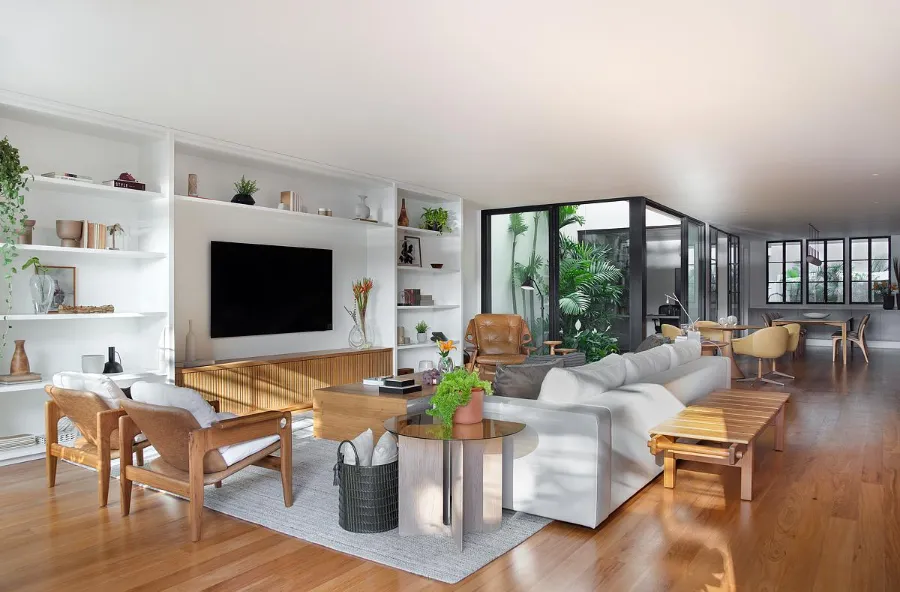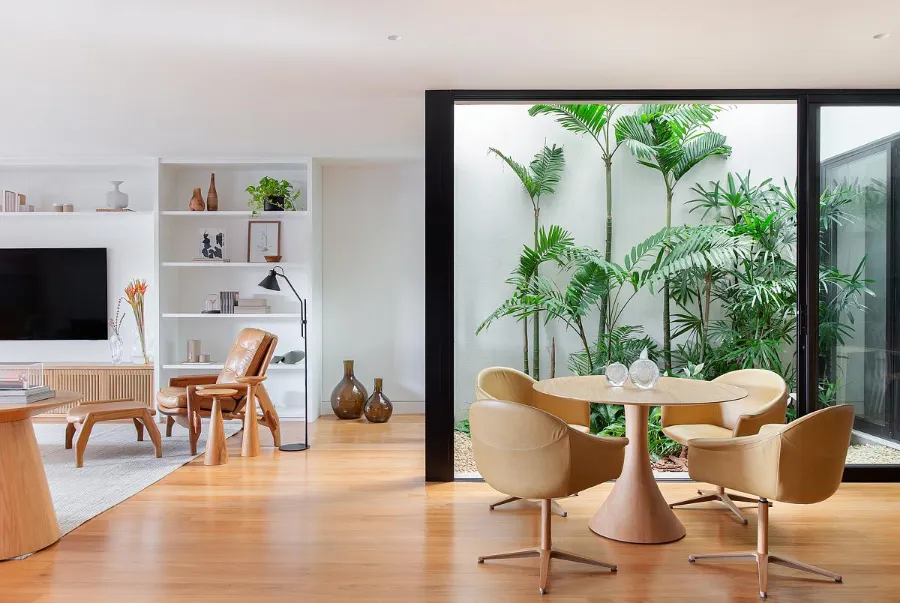 Turning their attention to the private quarters, the design team reconfigured the spaces to form four generously appointed suites and an inviting TV room, ensuring privacy and comfort for the entire family. A compact pantry discreetly tucked within the TV room enhances independence in utilizing this floor.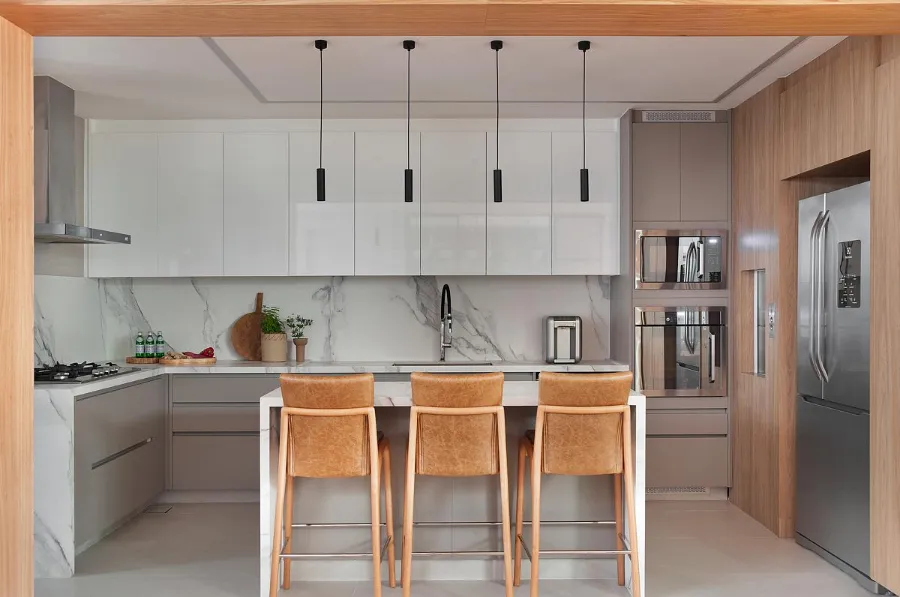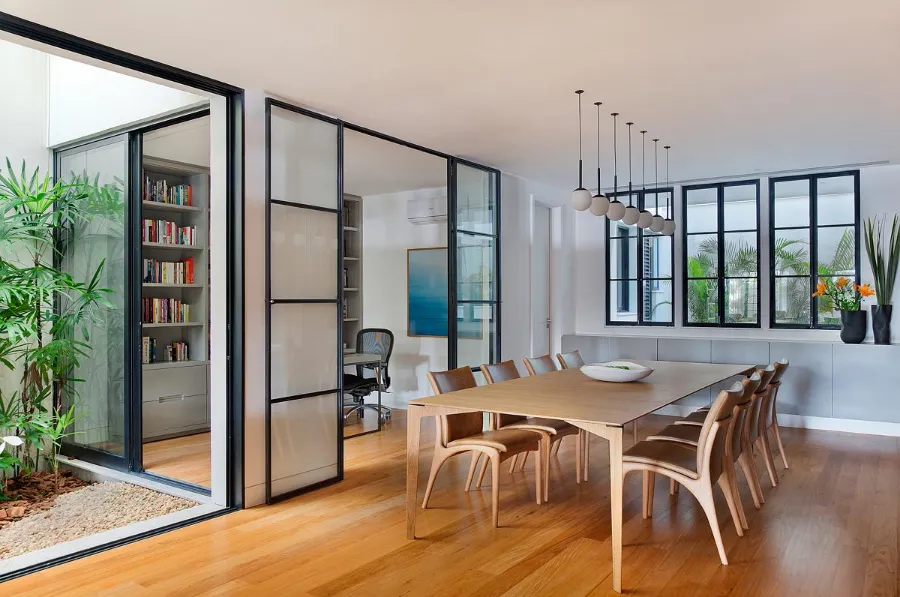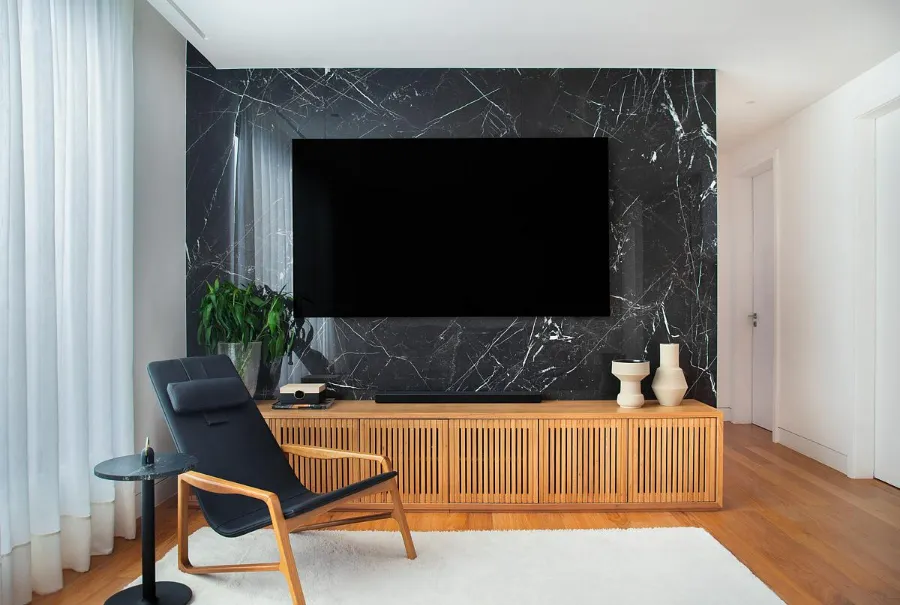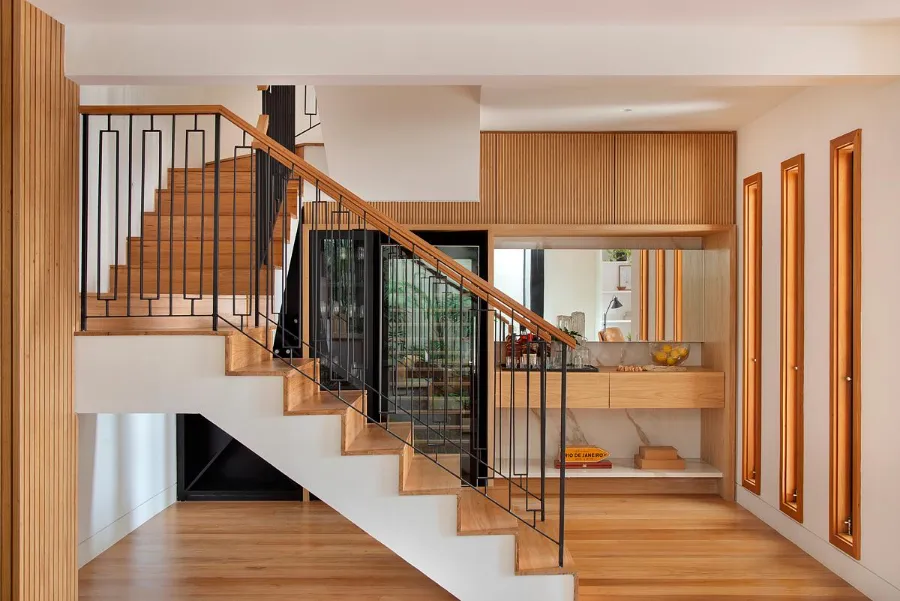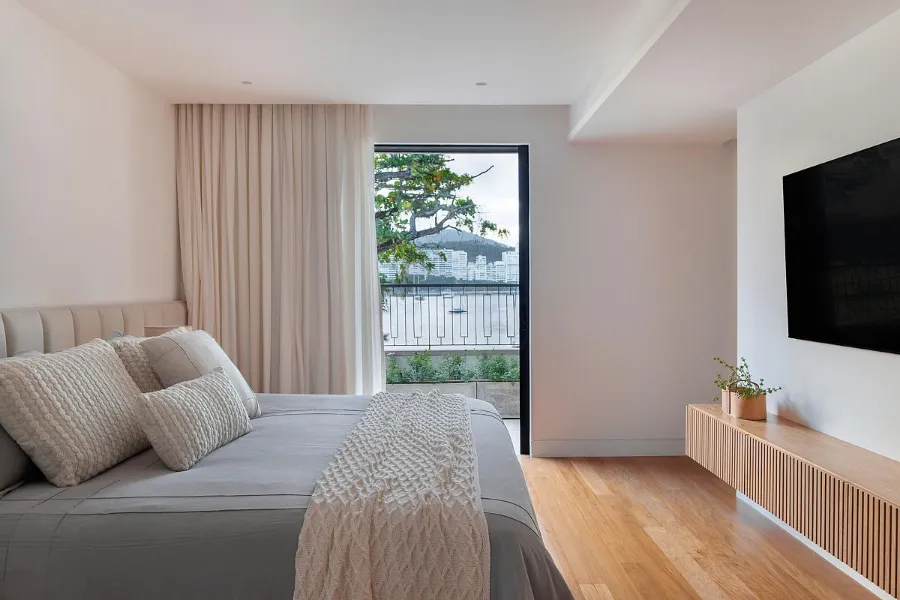 The choice of materials was carefully considered, with the social areas and bedrooms adorned with the exquisite Peroba do Campo wood flooring, while the terrace and leisure zones were adorned with large-format porcelain tiles, ensuring durability and functionality.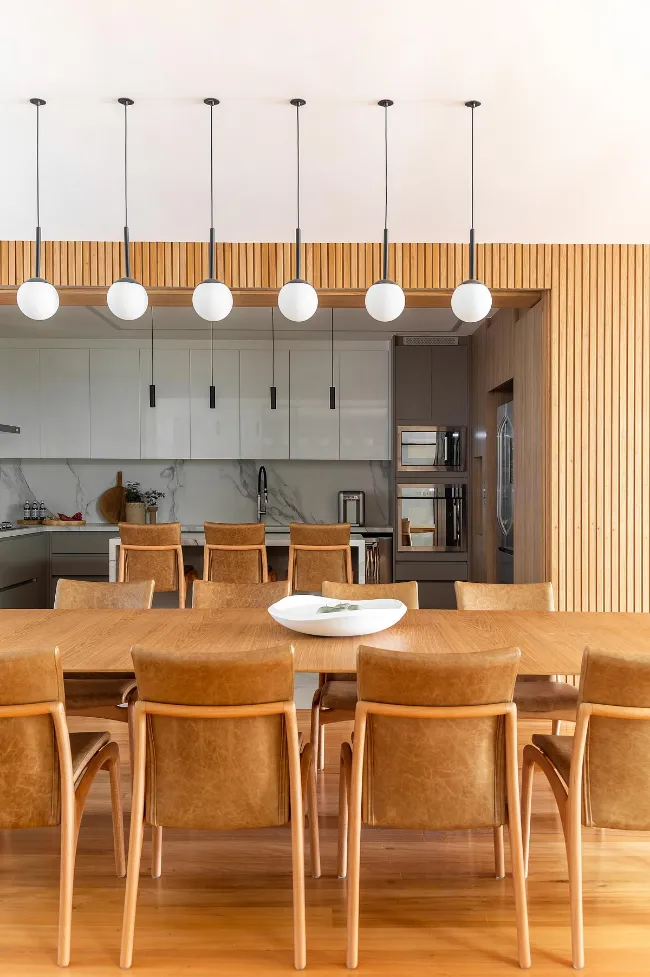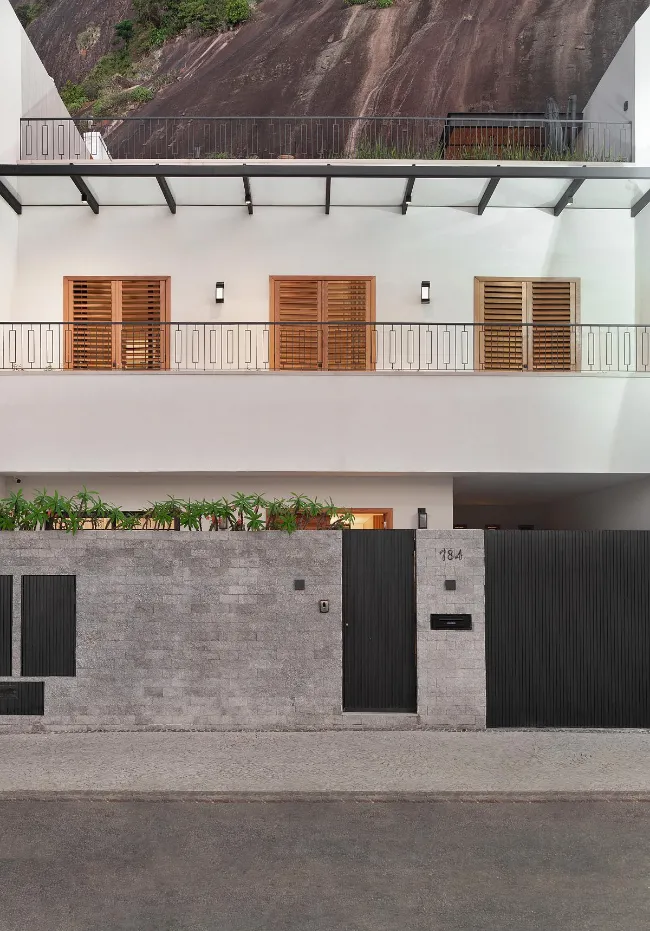 To complete the vision, the architects furnished the residence with a blend of standout pieces from renowned Brazilian designers, including Sergio Rodrigues and Jader Almeida, complemented by bespoke carpentry creations, resulting in a home where tradition seamlessly merges with modernity.
Architecture & Interiors: Magarão + Lindenberg Arq
Construction: Stewart Engenharia
Lightning Design: Maneco Quinderé Associados
Photographer: Raiana Medina Fotografia