A Box Extension to a 1930's Detached Bungalow by McGinlay Bell
---
The small project is principally characterized by a new box extension with subtle internal refurbishment and alterations to an existing traditional 1930's style detached bungalow situated in Glasgow's Southside suburbs.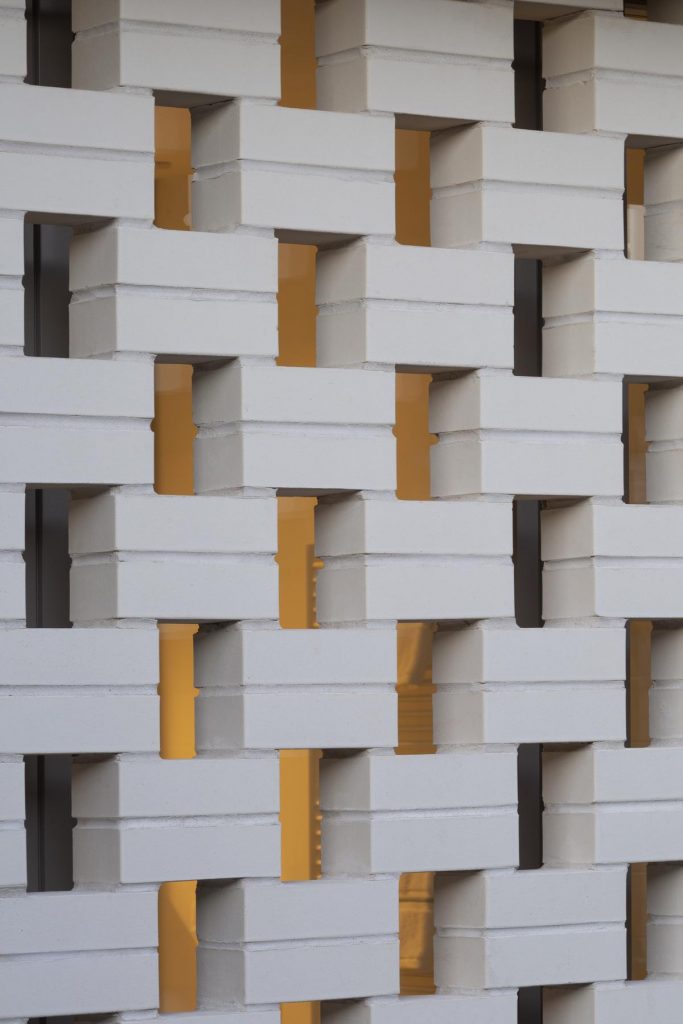 The brief, with a tight budget of £65K, was to modernize and establish a new downstairs 'master' bedroom but primarily to create a new bathroom 'bathing space' to complement the house's existing and somewhat small amenity. The Client also expressed an early desire for the new building to complement and connect directly to their much-loved garden and for the extension to consider a maintenance-free approach to its materiality.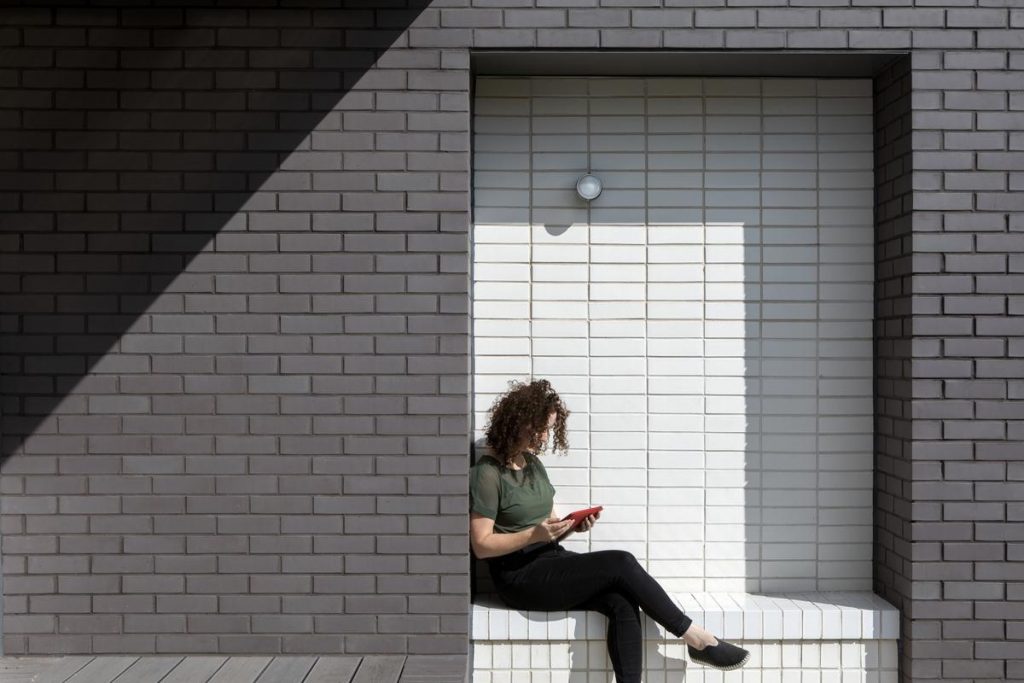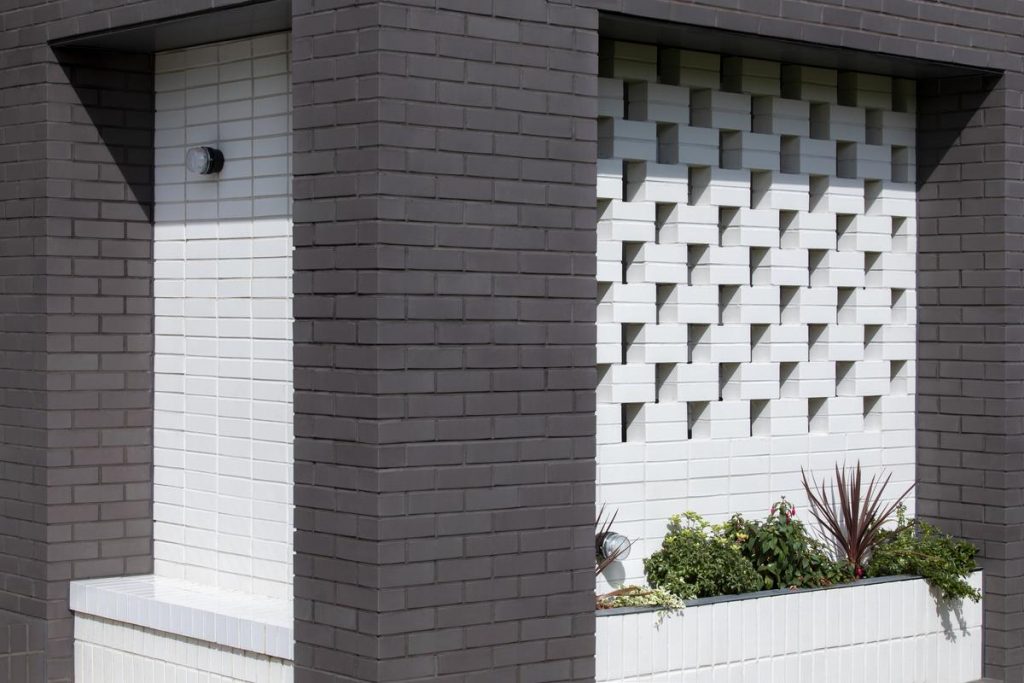 Conceptually the project embraces ideas and interplay of tailored linking interiors while, as a new piece of architecture, represents itself outside as a crafted brick structure visually offering a 'pavilion-esque' amenity to the south-facing garden.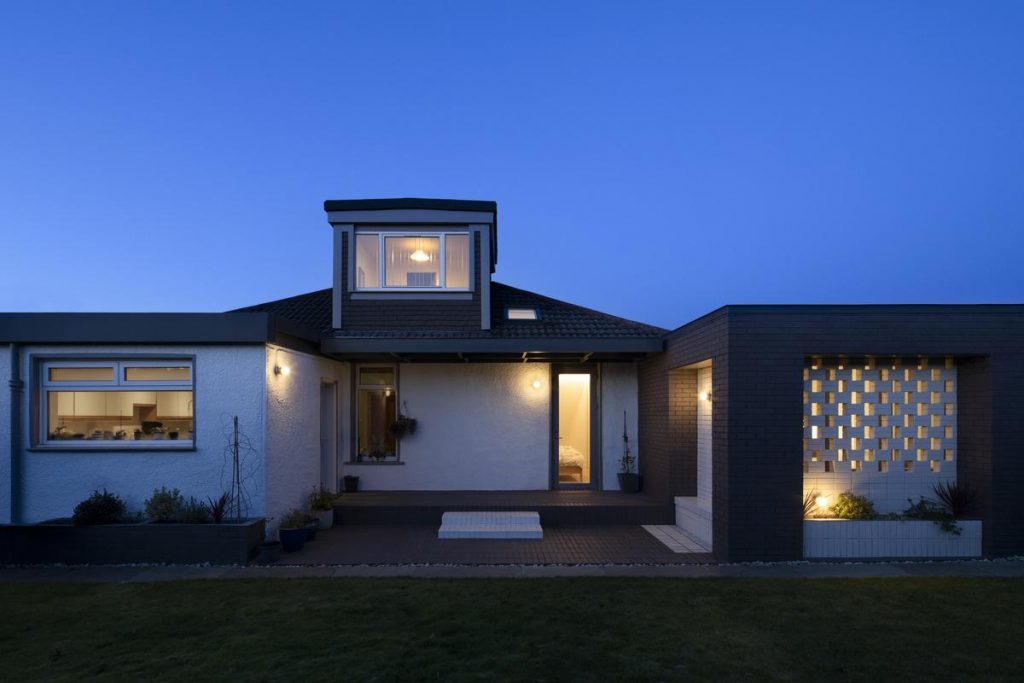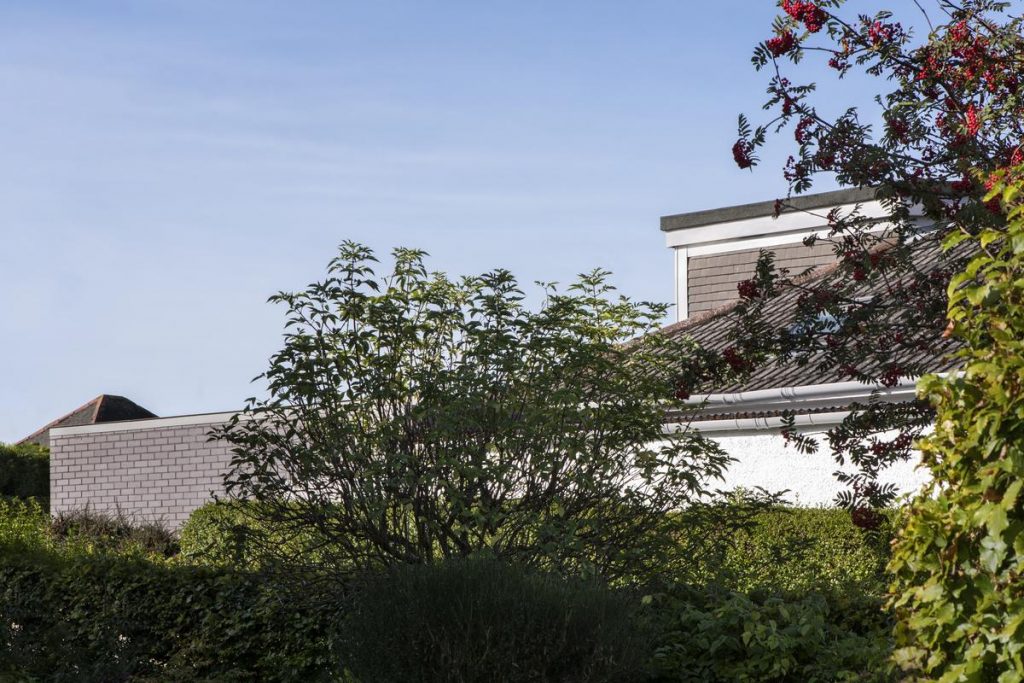 The architects' approach was to consolidate and rationalize the existing accommodation by carefully re-organizing the ground floor bedroom space establishing a new linking en-suite bathing and dressing amenity to the rear of the house and both looking outward to the garden.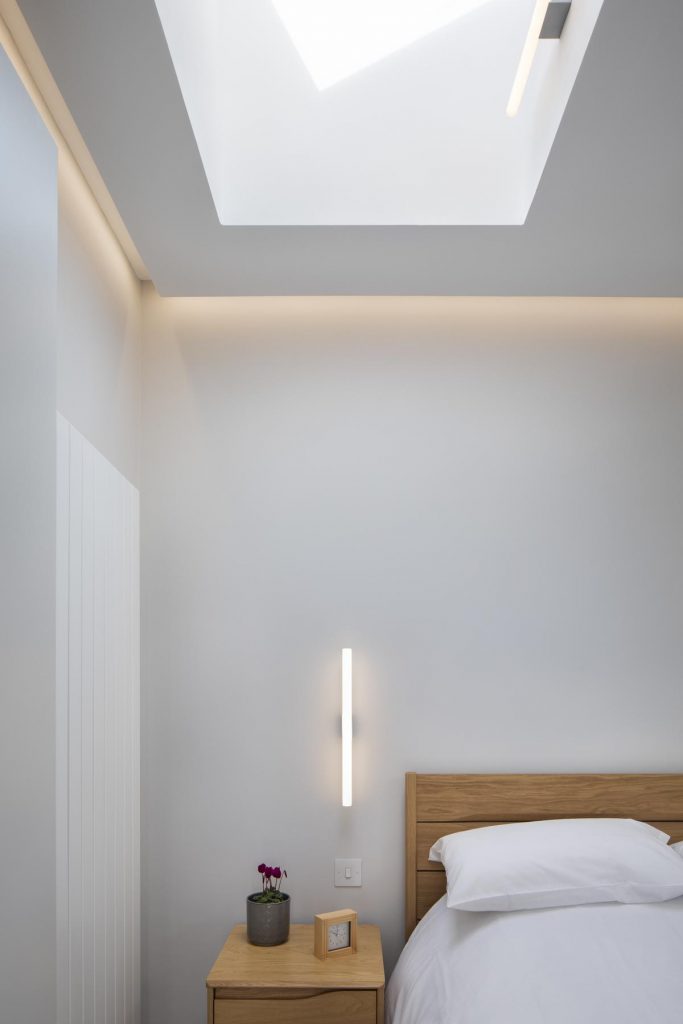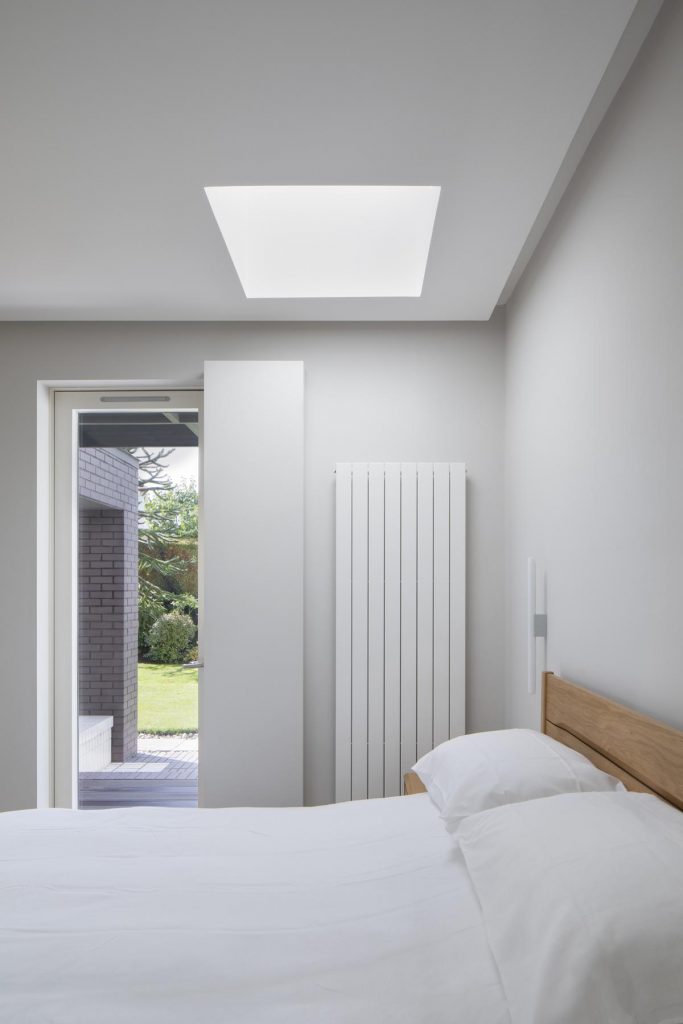 In terms of scale and placement, the new single-story extension looked to establish a better sense of symmetry & balance to the rear of the house and south elevation. By aligning the new block extension to a previous house addition, the proposal allowed for a new plugin informal 'verandah' space creating a new transitional level and brick landscape that mediates better between 'garden and room' and 'inside and out'.
By referencing elements from the existing house, and acknowledging the surrounding varied bungalow-types, the teams' attitude to the architectural treatment was fundamental to provide a subtle but confident robust architecture while at the same time allowing for a bold but appropriate contextual response.
A play on light is the backdrop and underlying narrative to the project both in terms of natural and artificial aids. Whether roof light, window, diffused or screened the careful placements offer dramatic uplifting animation to the depths of each new and refurbished space.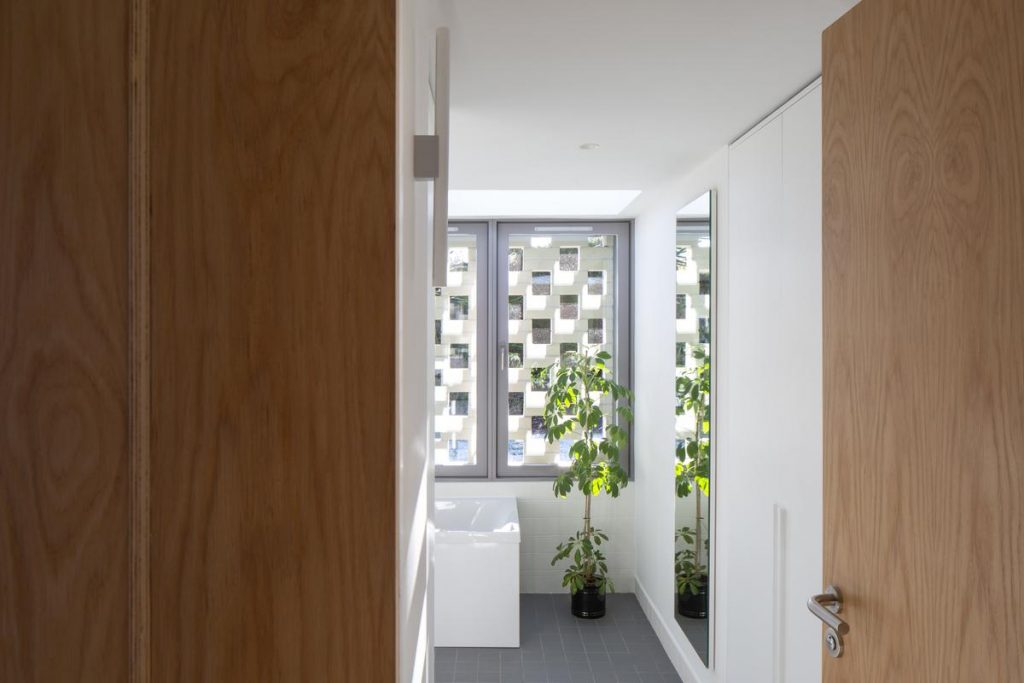 The new bathing and dressing spaces present these ideas to its fullest by the experimental use of a white brick honeycomb façade establishing a richness of incoming fracted and diffuse light whilst, outwards, providing a controlled sense of room privacy to the user. At heart, the new room offers a new place of comfort within the home and an enhanced connection to the garden whether sitting outside or relaxing in the bath.
Project by McGinlay Bell
Photography by Gillian Hayes