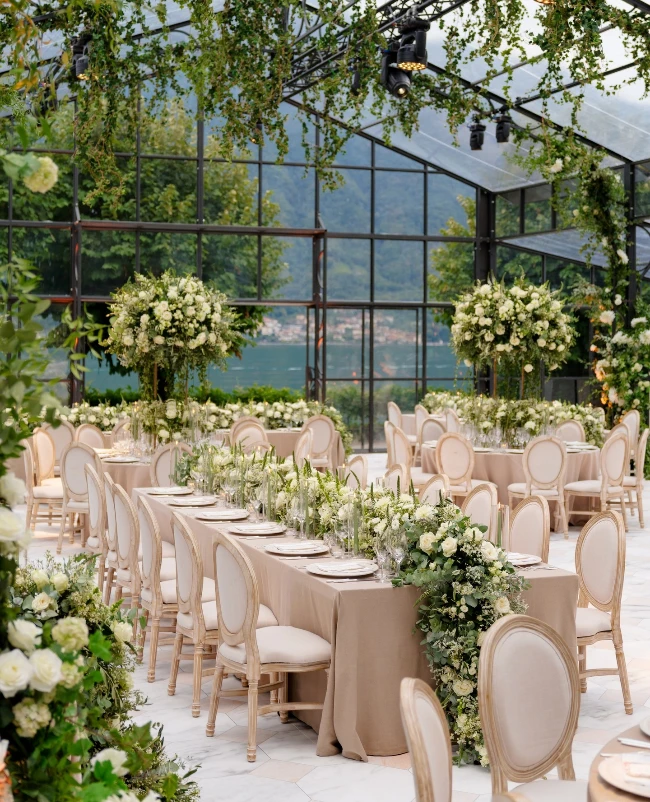 A Checklist for When You're Setting up a Marquee for an Event
---
When creating an outdoor event like a party or wedding, there are so many things that you have to do. Creating a checklist can help you focus but there is a lot of planning involved. You might want the event to follow a certain theme or color to look its best, but the practical steps are just as important. In this guide, we explore a checklist for when you're setting up a marquee for an event.
What Is a Marquee?
A marquee is a tent-like building with material walls built around a frame to create a room that may be used for social occasions like weddings and celebrations or business functions. It's a great way to host an outdoor event without risking getting rained on.
Catering
Don't be hesitant to express your needs if you've chosen to include catering in the cost of renting a location. Tell your guests if any of them are vegan, halal, kosher, pescatarian, etc. You should try to sample different foods and put together a menu that you like for when the event happens. You can pick a design that you like and create a theme that the food has to follow, making it stand out and add to the experience. You can also seek out reviews online, which will offer true commentary on the quality and presentation of the food. You may need to select the catering company that is the best fit for your event from a list of preferred suppliers provided by some venues.
A Venue

The best venue for you and your guests should be the one you love the second you step into it. Various venue types exist, ranging from open fields to hotels.  Consider how visitors can get to the venue and parking choices. You also consider the costs and if the venue fits the style of the event taking place. If you're aiming for an outdoor event, you should also think about what it will look like with a marquee.
A marquee is perfect for your next event, as there are so many advantages to using one to 'house' your guests. But make sure to add some reliable marquee weights to help hold down and secure it, letting you enjoy the rest of the event worry and stress-free.
Decoration
You should be aware of the services the location provides before you even consider selecting decor. There are some things that might come with the venue, like chairs and carpets, which you should consider when picking the decoration. How does the decor seem right now? How does the location look and feel? Is there already sufficient lighting in place? What kind of atmosphere is there? This all adds up and helps create the final look of the event. It's important that you choose a decor theme or style that fits the event's goals as well as the host's or organizer's preferences.
Why You Should Use a Marquee
A marquee is typically used as the primary venue, but it can also be added to a building as an 'add-on' to create an additional room or a side section. If tents are needed for the event itself, a larger tent will often be built to fit all of the attendees. They can be fitted with a range of elements, like floors and wall linings, to create the ideal inside area, and they can be adorned in themes or fashions appropriate for the occasion. They are excellent for evening gatherings since they let attendees attend an outdoor location beside a lake or in some gardens and get some refreshing air.