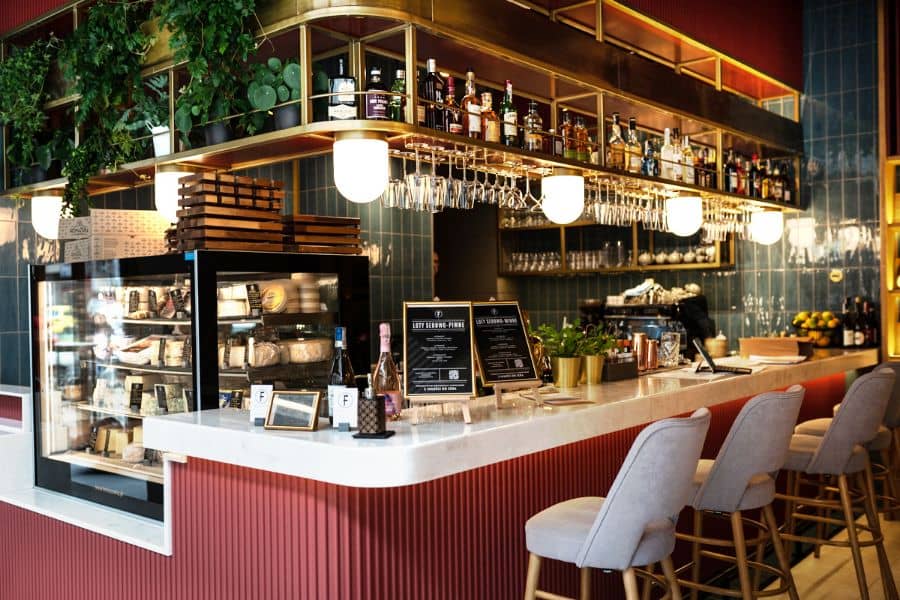 A Cheese-Inspired Restaurant in Poznań by 370studio
---
Fromażeria is a one-of-a-kind restaurant concept based on… cheese. The owner and the creator of the place spent several years in Australia and returned to Poznań to get the inhabitants to love dishes based on varieties of cheese from all over the world. The interior was designed by 370studio from Warsaw, that specializes in hospitality projects.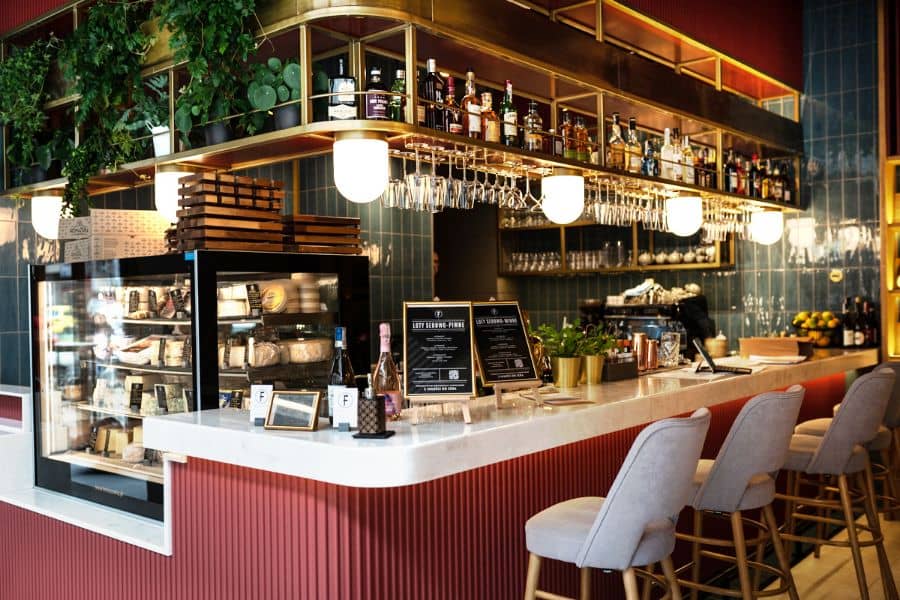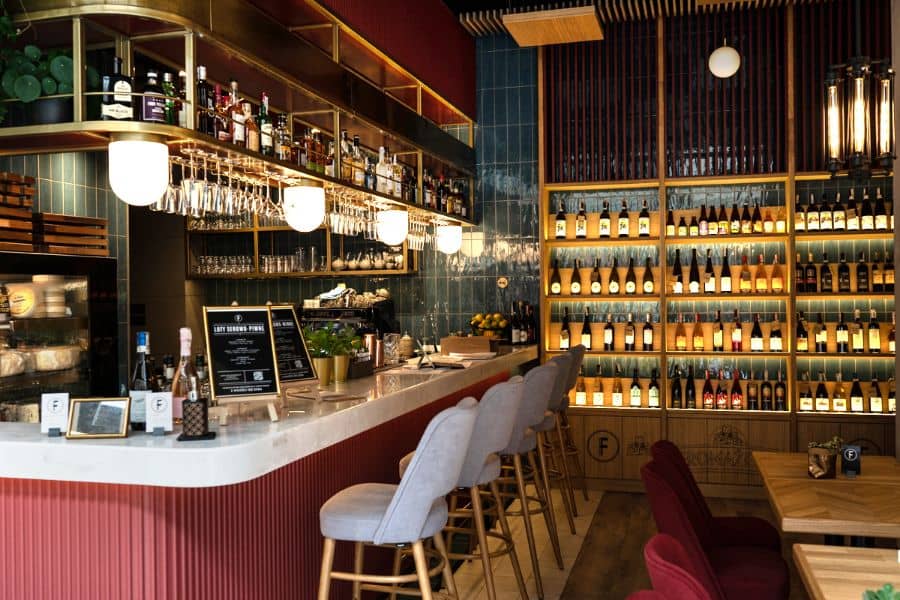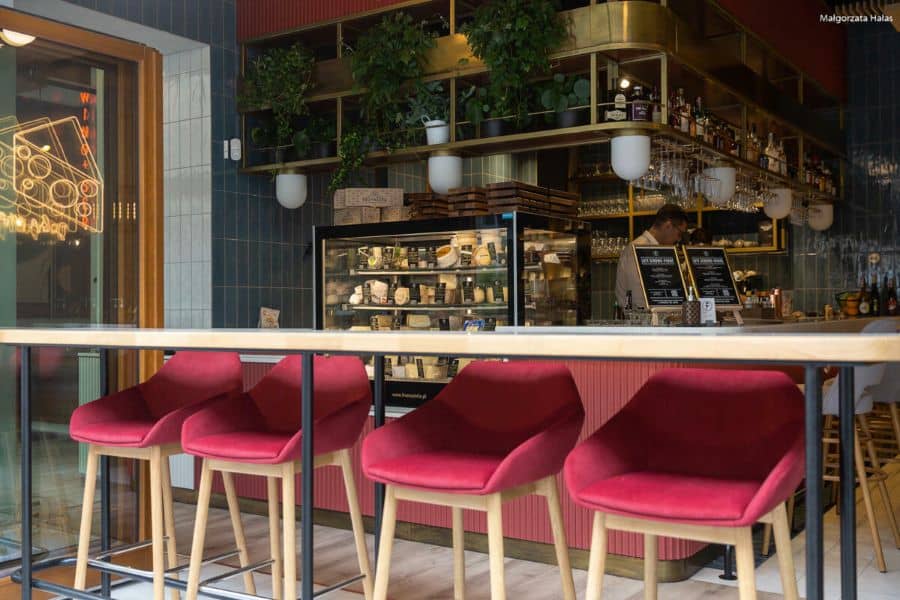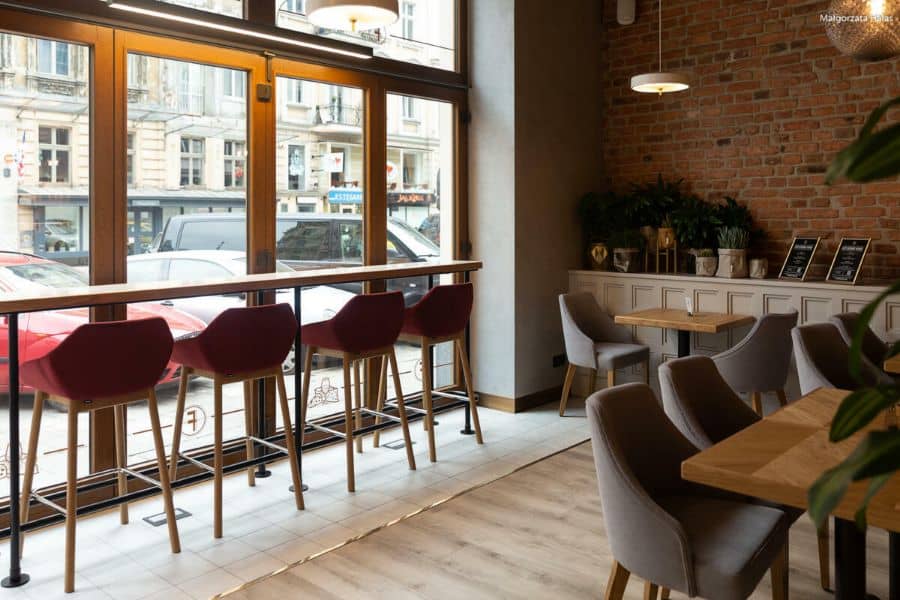 The restaurant is situated at the center of Poznań, in a beautifully renovated tenement house near the crossroads of Ratajczaka Street and Święty Marcin Street. The first room contains a huge cocktail bar with a showcase presenting a range of cheese varieties. On the back wall, yet also perfectly visible, are bottles of wine and humorous neons with cheese themes.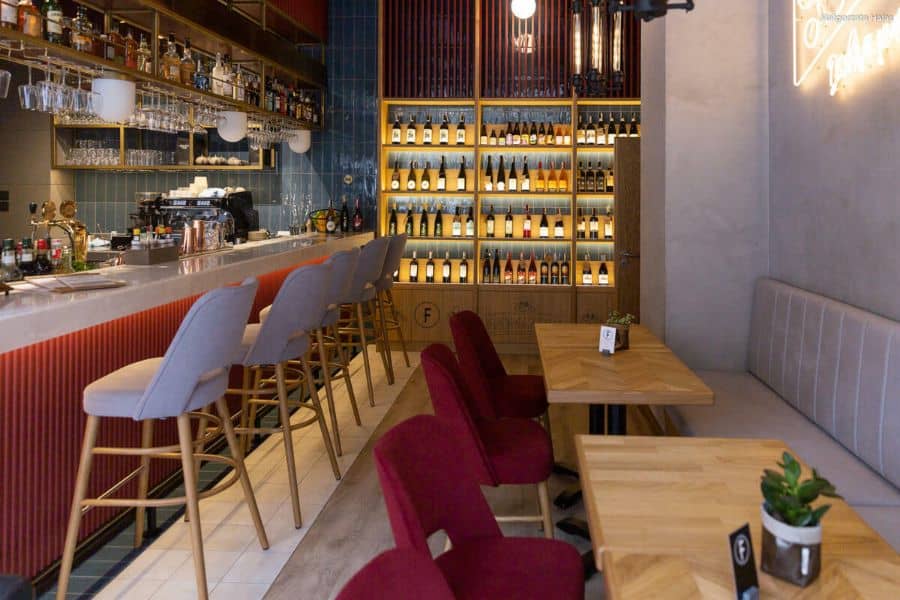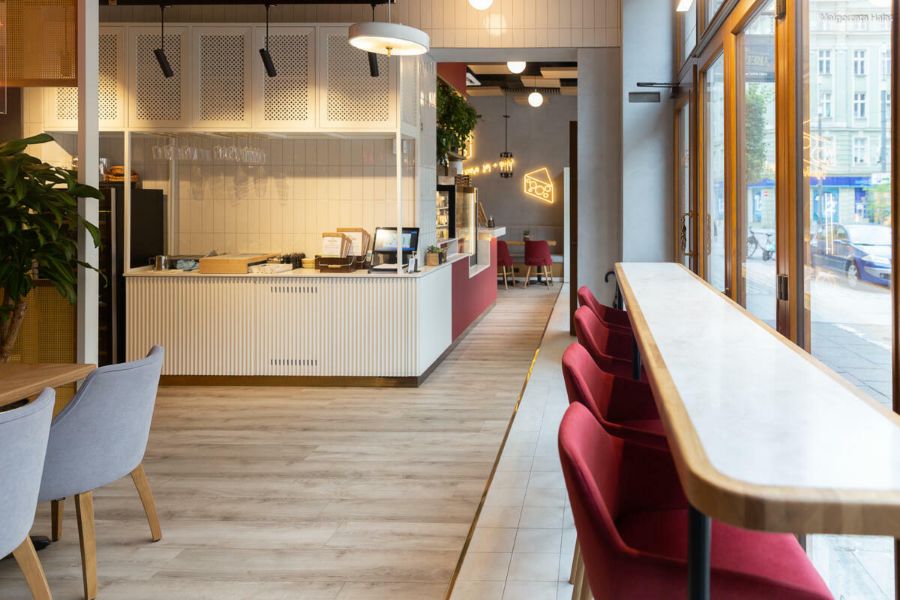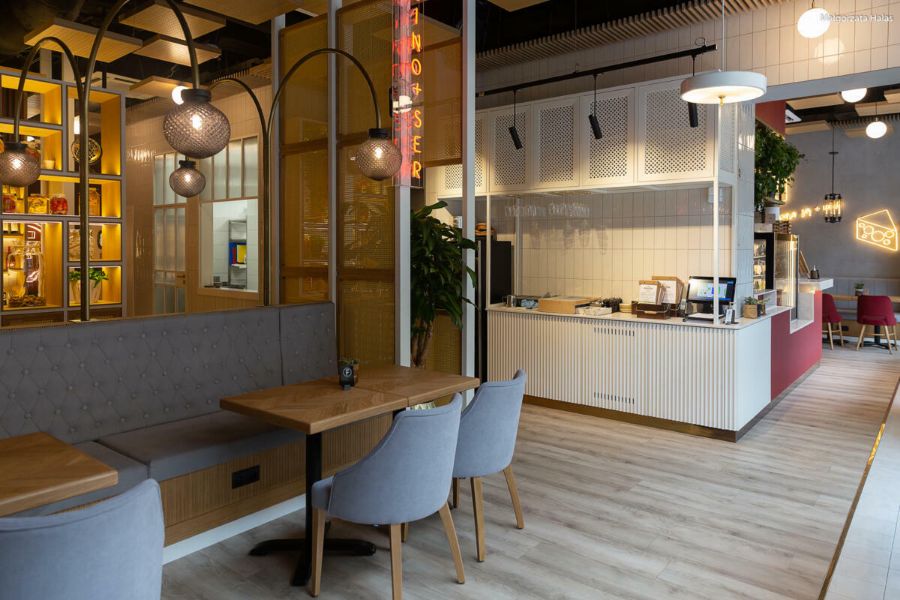 The colors in the restaurant are warm and bright; in some places, for instance, in the hall, the colors contrast with triangular pieces of facing, specifically designed for Fromażeria. They are maroon, which refers to one of the three basic colors of the brand.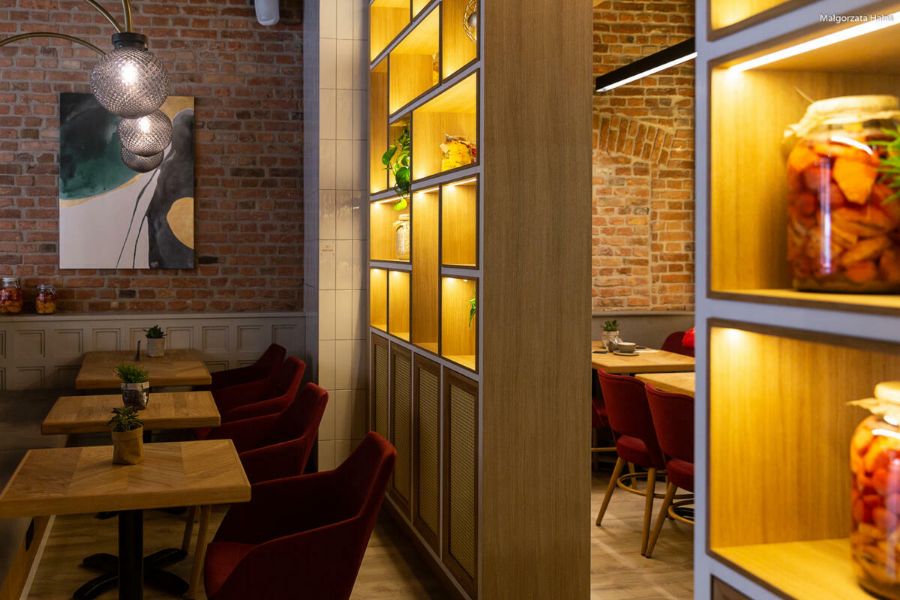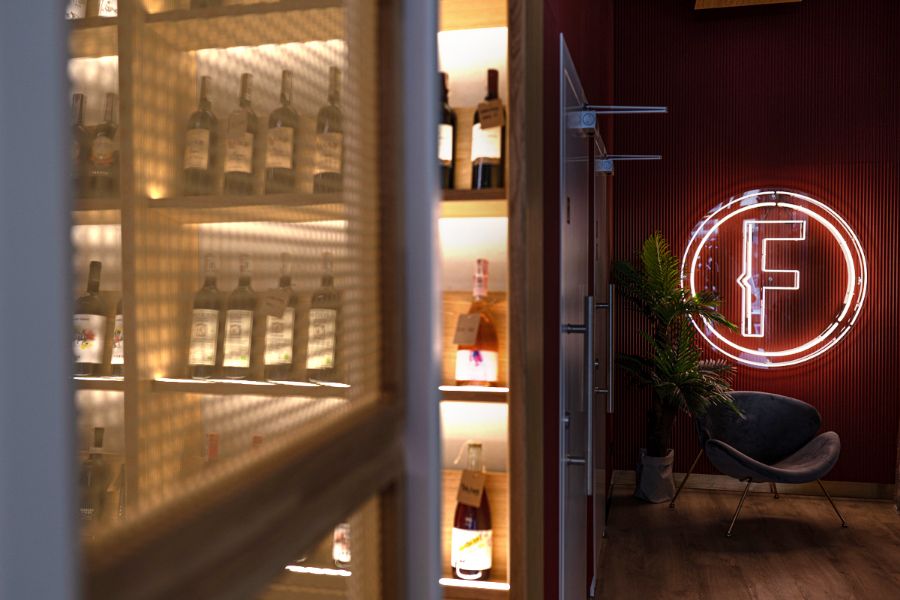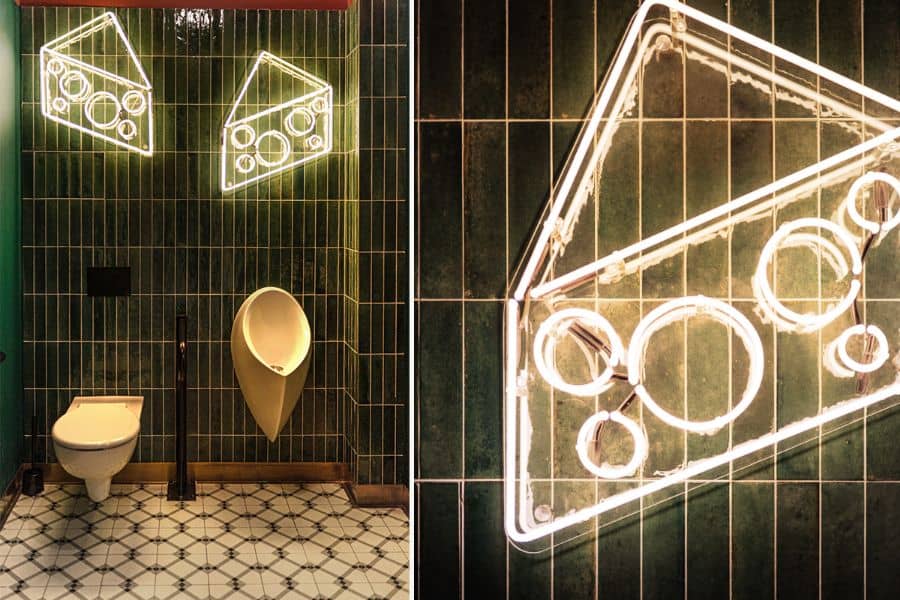 Despite the small space in the main room, the designers managed to create a cozy annex, separated from the rest of the room with open-work shelves. They removed the plaster, which revealed the brick wall in the back. It became the background for bright wooden elements.
Project by 370studio
Photos: Aleksandra Miszkurka