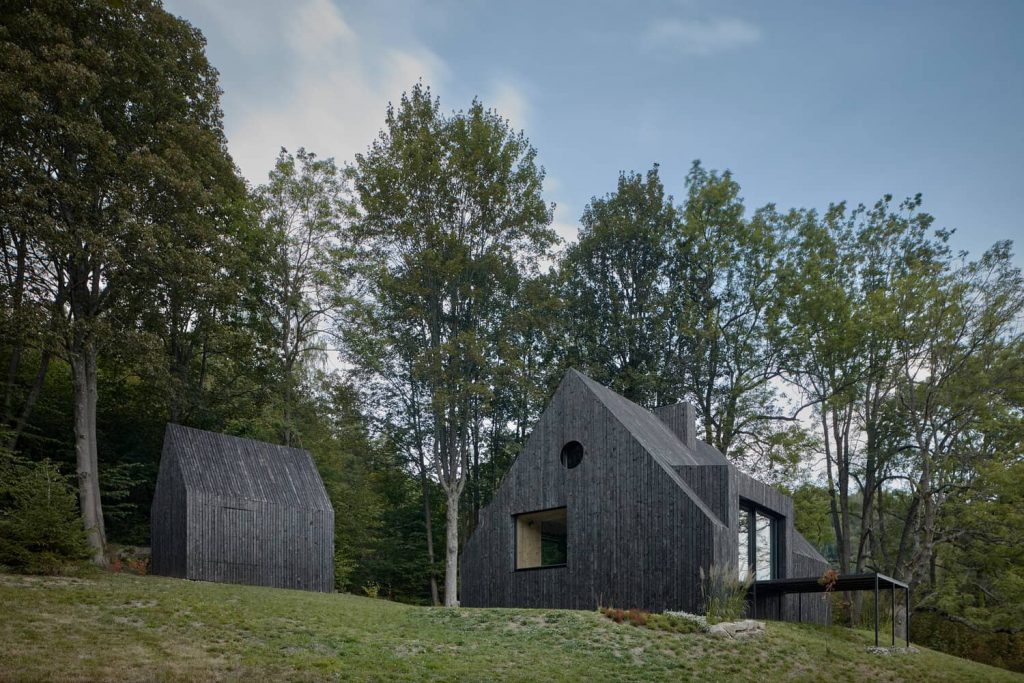 A Cozy Cottage in the Woods by MjöLK Architects
---
White smoke rises from the black house and suggests that it is not empty. Mjölk architects have changed its original face beyond recognition. They replaced gray brizolite with black wood paneling, which the owners tanned themselves. The wood merges the roof, walls, and chimney into a single shape. The carved windows in the facade make the whole structure look like an overgrown birdhouse.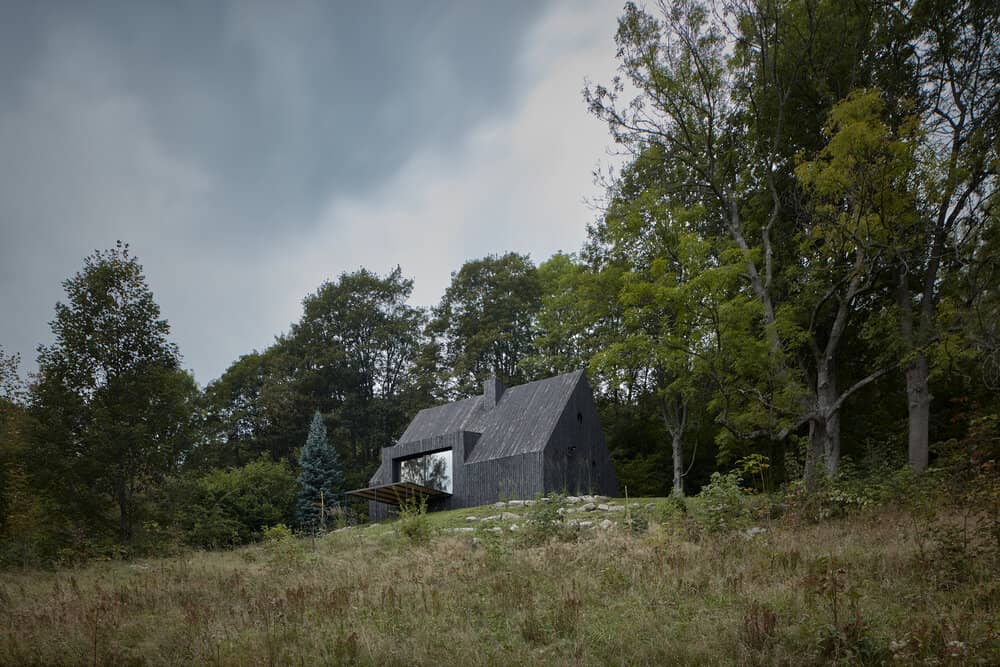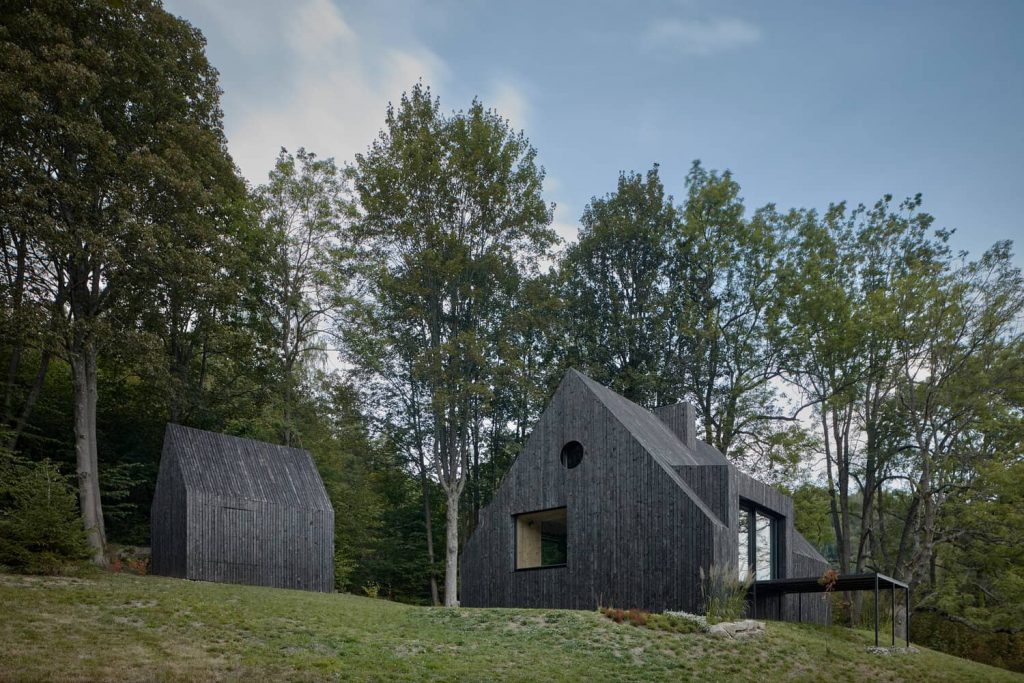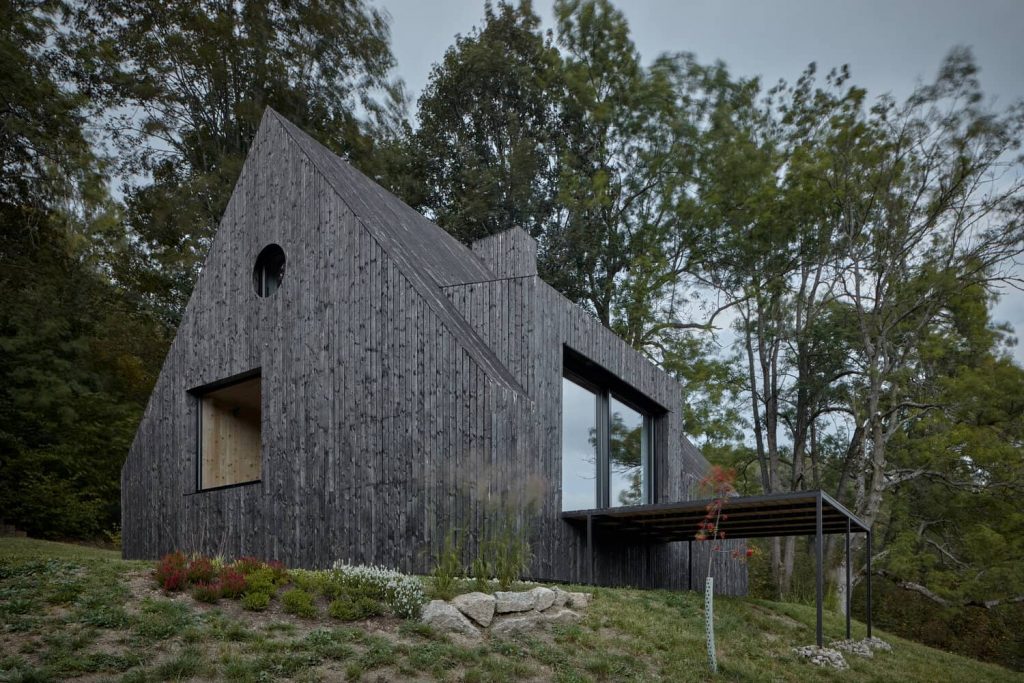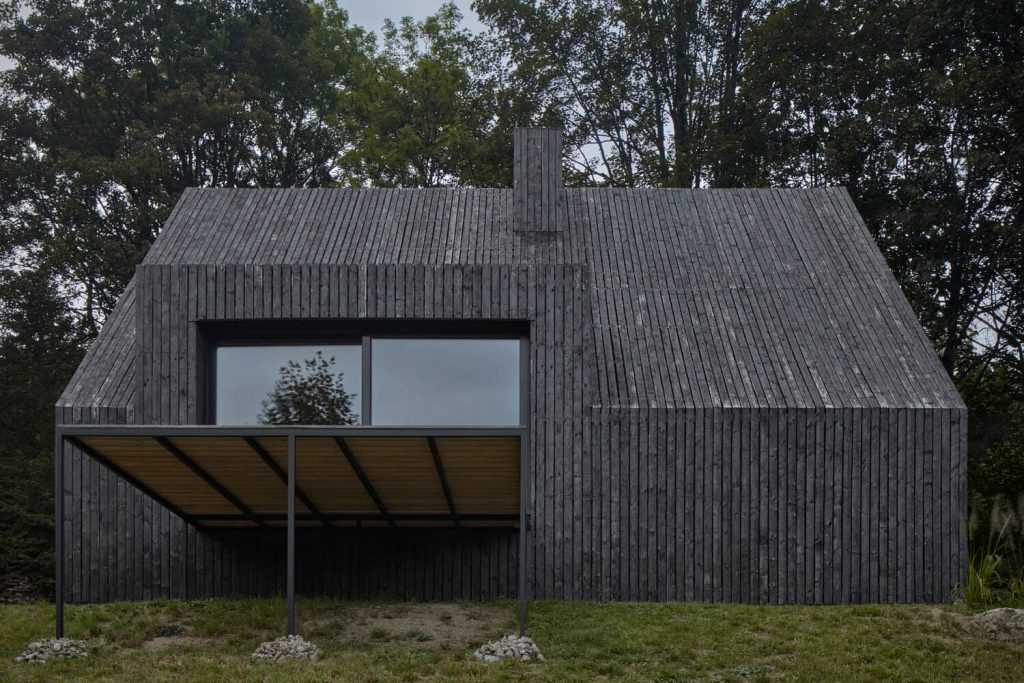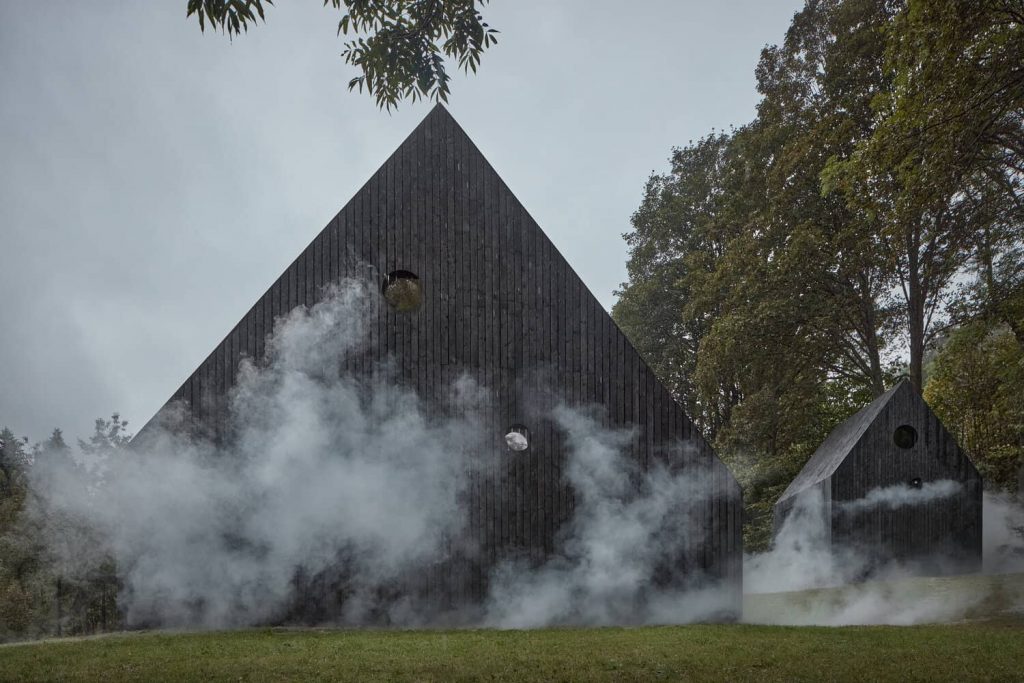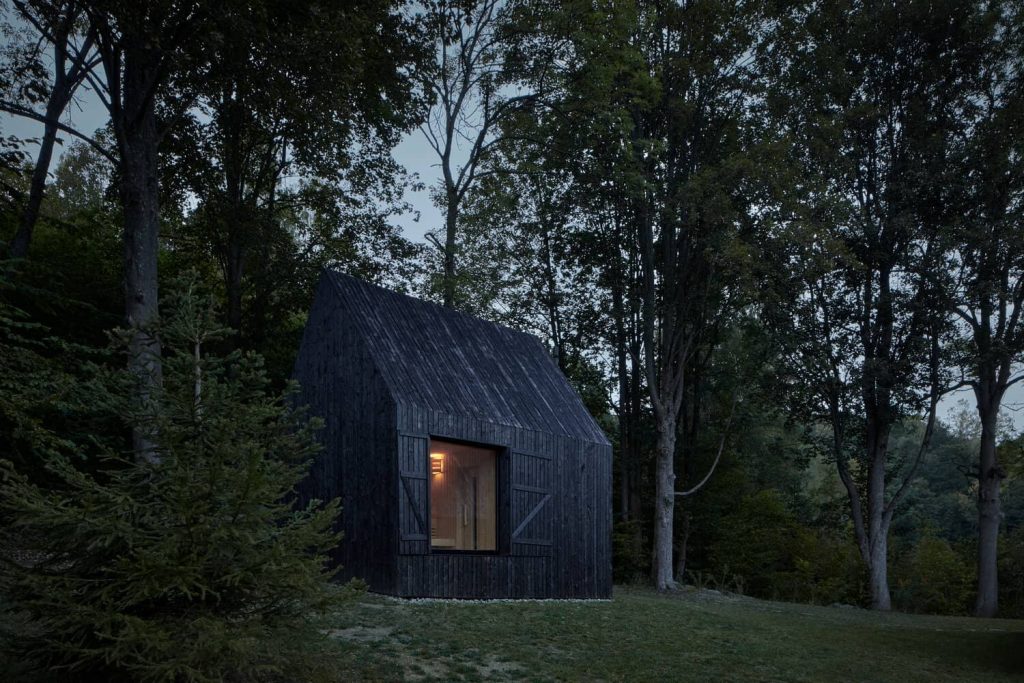 The interior is modest and functional, but the architects changed the original layout. The former living space remained in place, but the team rearranged the sleeping area. Now instead of one, there are two bedrooms. One is spacious, and you can access it by secret stairs in the closet. The other, a bit smaller, is accessible by a ladder from the kitchen. There's also a window seat where an unexpected visitor may take a rest and enjoy the views.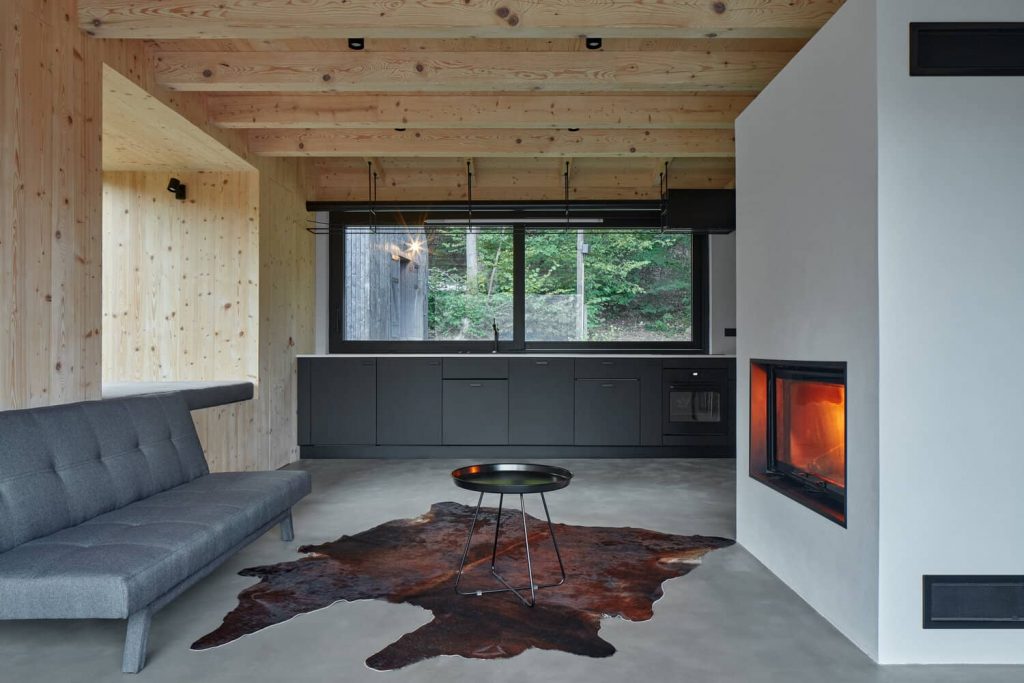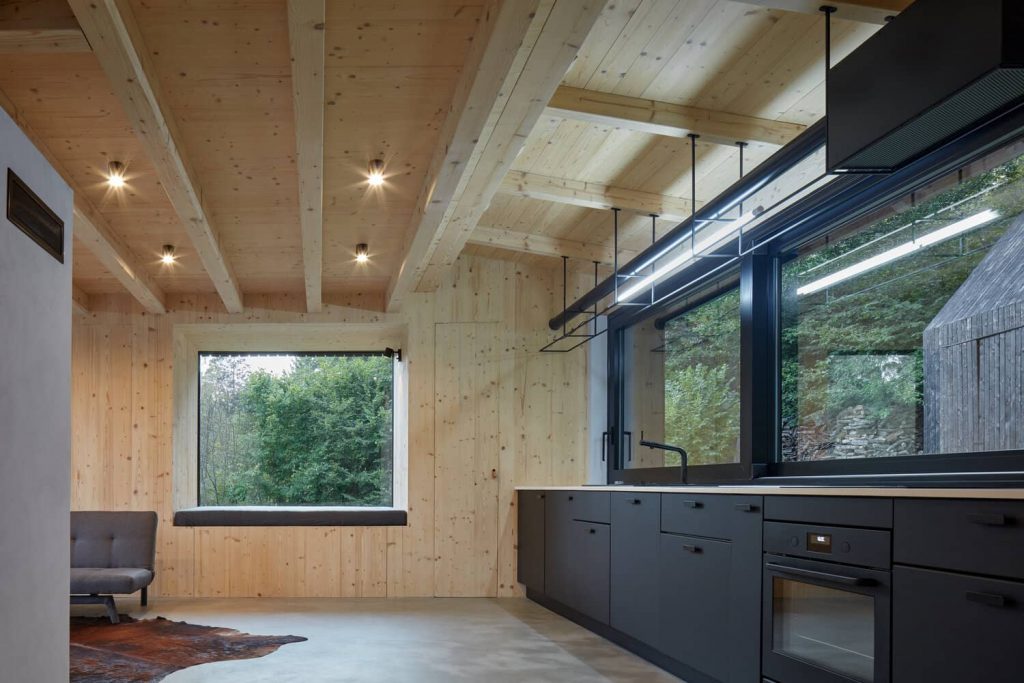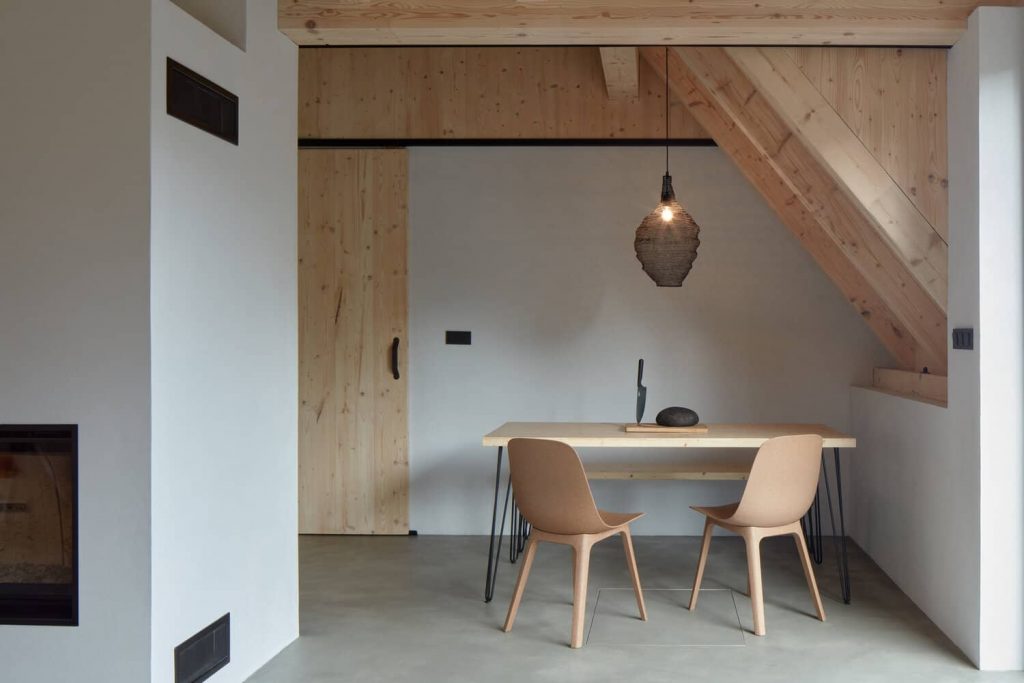 Outside, there's a smaller cottage that hosts a sauna and an extra bedroom for visitors. The birch halo soaks in the bucket, and the sauna smells of wood. It's getting dark, and you can see people in bathrobes who will feel the sauna's magic with the best view.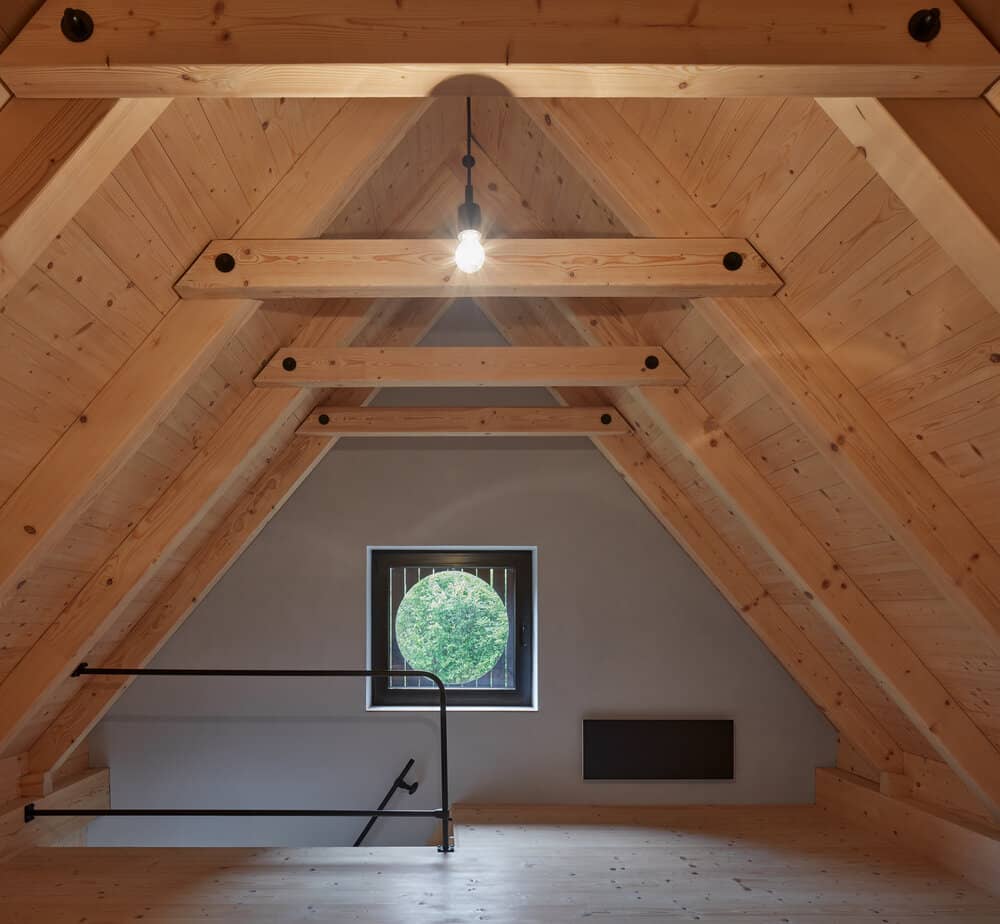 'Together with the clients, we created things that we used to admire in magazines.' – say the architects. 'It is always a challenge to repair an old house because you never know what awaits you during the work.' – they add. 'A wall falls here, and you find out that the house has no foundations. While excavating, you find a few bones from the Middle Ages, and everything has to change. Every architect is happy when everything goes well. But nerves of steel and a bunch of people who trust in you helps a lot.' – notes the architects.
Photography by BoysPlayNice