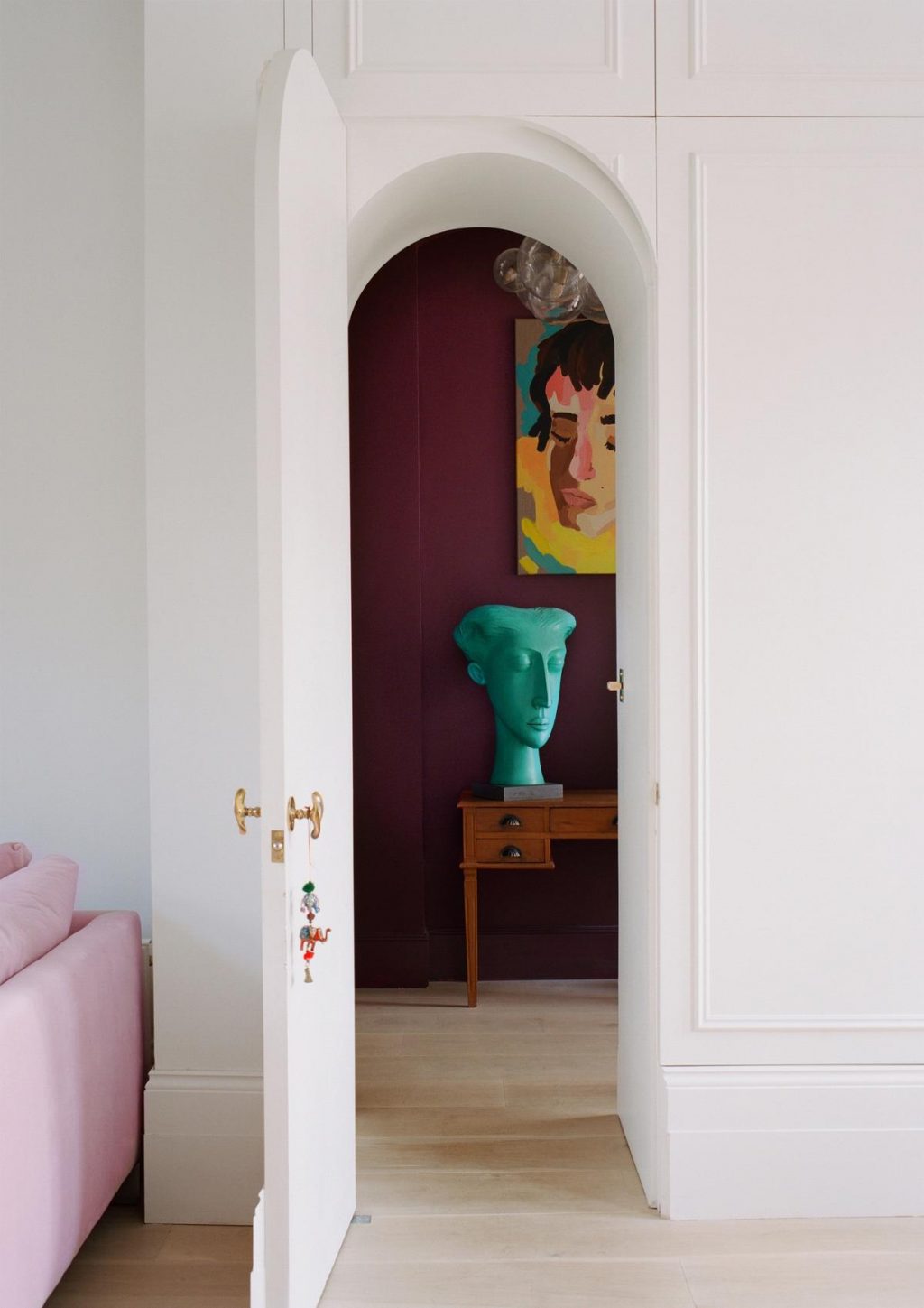 A London Townhouse Renovation By Studio Space A
---
Space A studio has collaborated with the owner to revitalize a tired artist's villa, bringing color and intrigue to a dynamic family home.
Astrid Zydower was a sculptress who lived in this London townhouse for decades. Using the front living space as her studio, she famously created the Orpheus piece at Harewood House. Known for hosting cozy roast lamb suppers amidst an assemblage of kitsch objects, she entertained friends in kooky style.
Astrid's spirit was the inspiration for this 250 sqm house refurbishment. The owner needed a space for her family, space to work, and space to entertain. With 3 stories and lofty ceiling heights, the house is ideal for multi personalities to coexist in undiluted charm.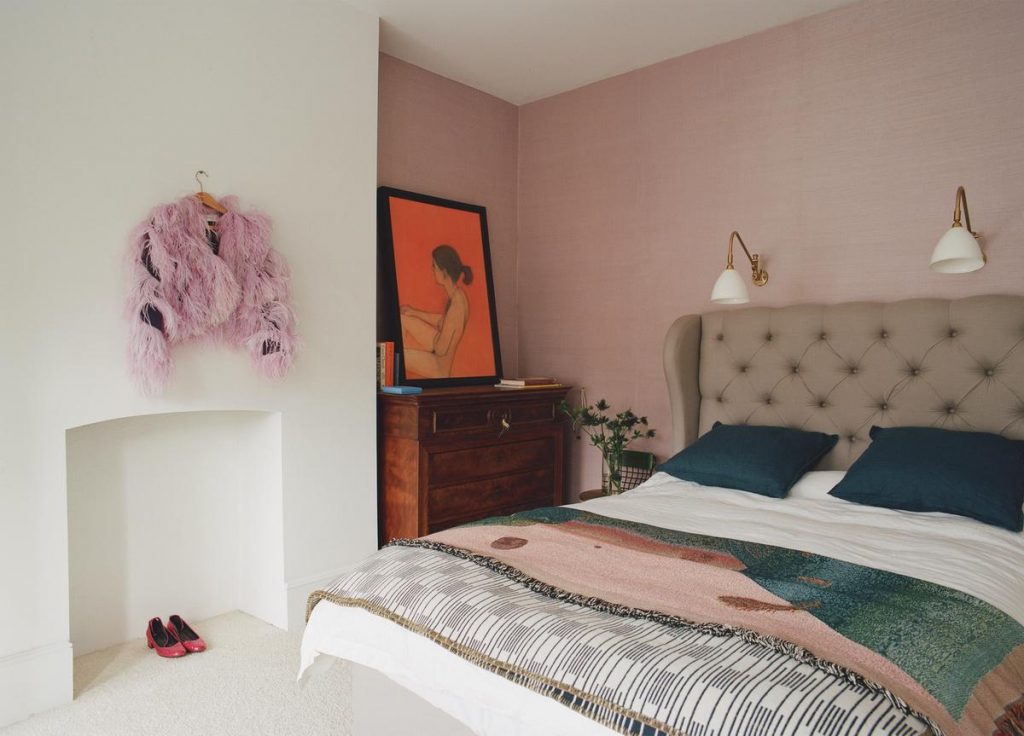 Space A worked on creating a fusion of mysterious moments in the house, curating it as a series of little and large doorways, arched tunnels, translucent voiles, and bold color combinations.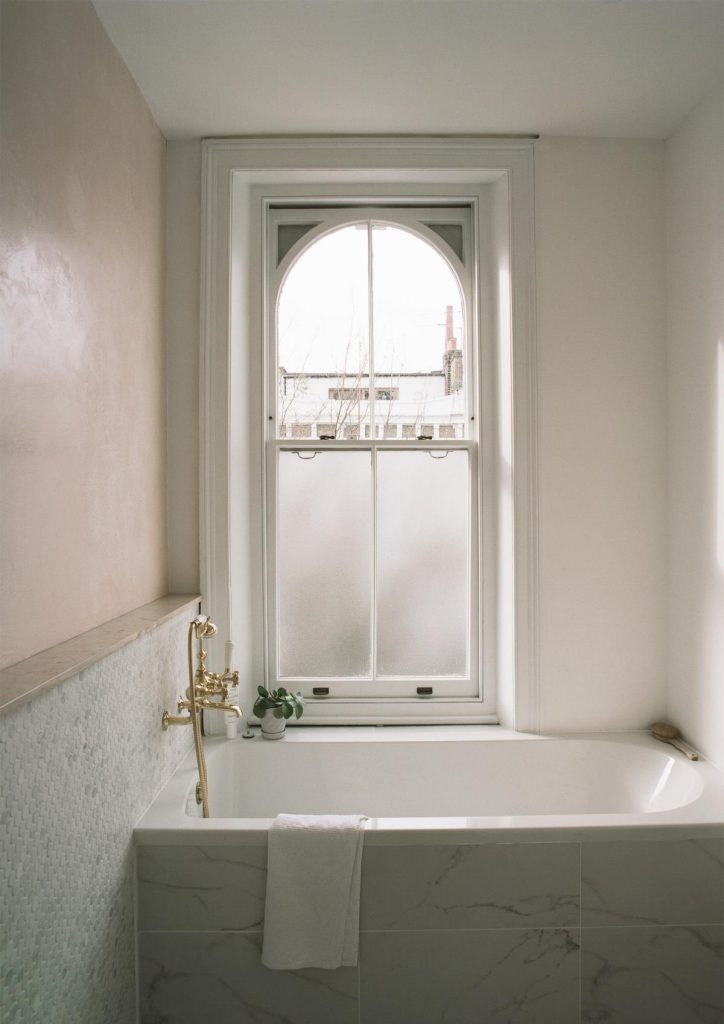 The kitchen and dining space is the heart of the house. With cupboards of 'Puck' green, the magical, mischievous color reflects the quirky nature of the house, with its arched windows and cubby holes. The depth and richness of the deep green kitchen cabinetry are offset by a soft pink plastered wall. This hand-finished surface adds texture to the modern kitchen and is durable enough to be wiped clean, even when splattered with cooking oil.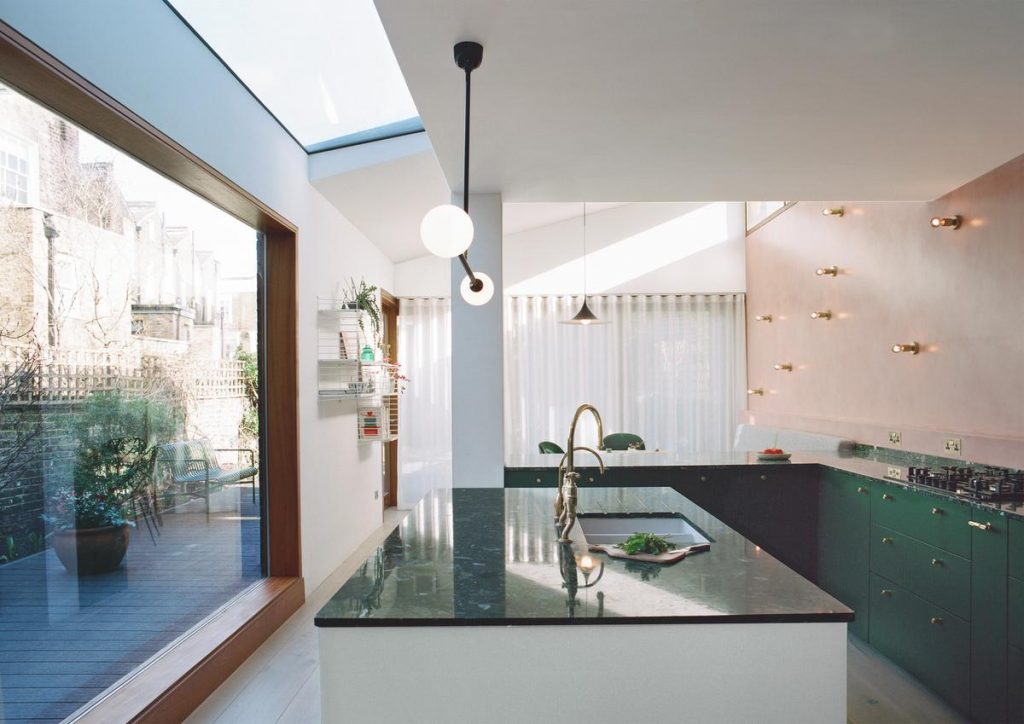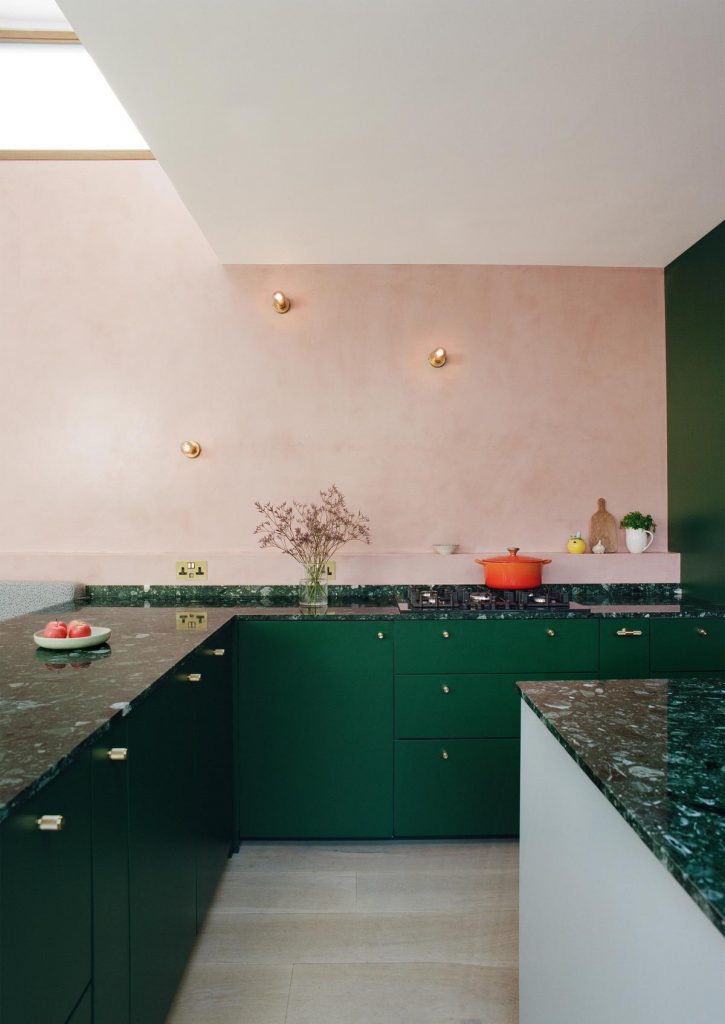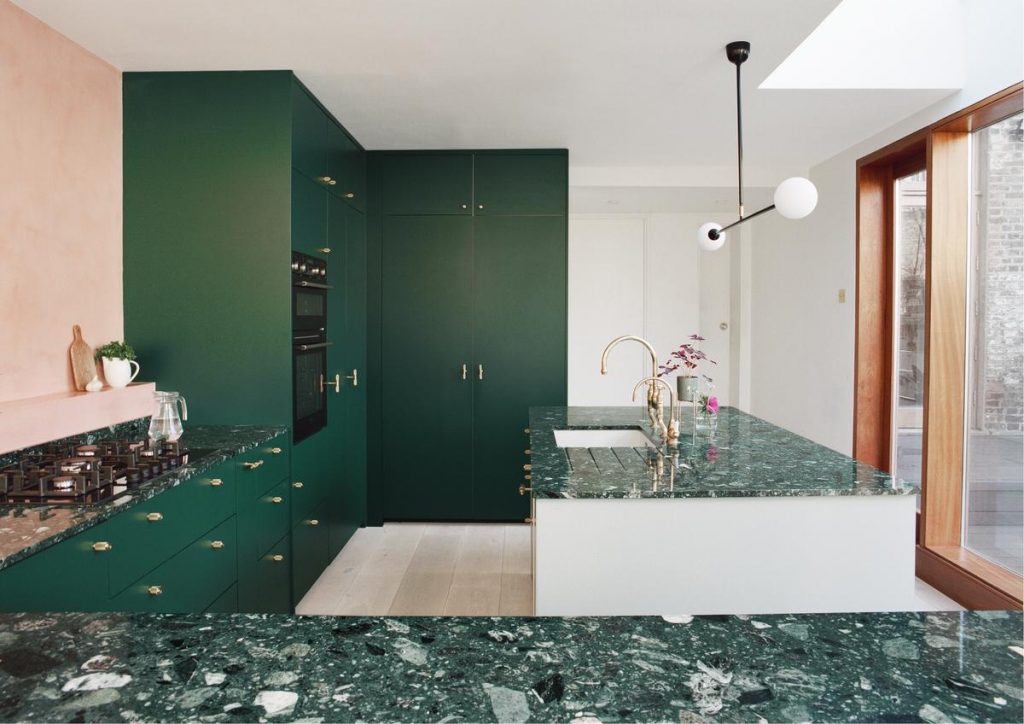 For a glamorous entertainer, this kitchen space is the stage, the host can serve cocktails over one surface and pass hot plates over another. The 'L' shaped layout and central island surround the chef with beautiful marble surfaces around which family and friends can gather. The social dining space is an extension of the kitchen, a comfortable built-in seating unit creates dining seating and can also be used for lounging with a cup of tea and a laptop.
A ledge stretches the length of the kitchen/dining space, acting as a resting place for cooking oils, trinkets, and pictures. Above this, wall lights adopt the shape of the Leo star constellation, a nod to Astrid who's energetic spirit lives on in the walls. These dimmable lights create the feeling of candlelight at night, the space feels peaceful and intimate.
Project by Studio Space A
Photography by Harry Crowder