A modernist Sri Lankan restaurant by interior designer Annie Harrison
---
Kolamba is the latest and greenest Sri Lankan sensation to hit Soho. Bringing bold flavors from a small island, the newly opened venue is the first project to open it's doors by young interior designer Annie Harrison, since going at it solo as Studio Fils.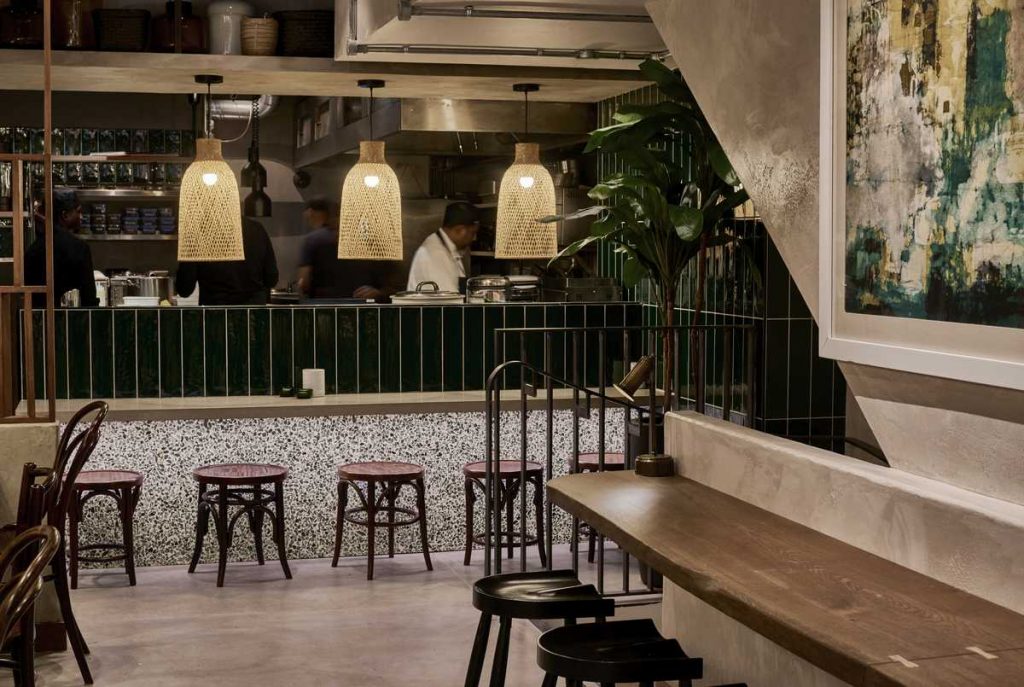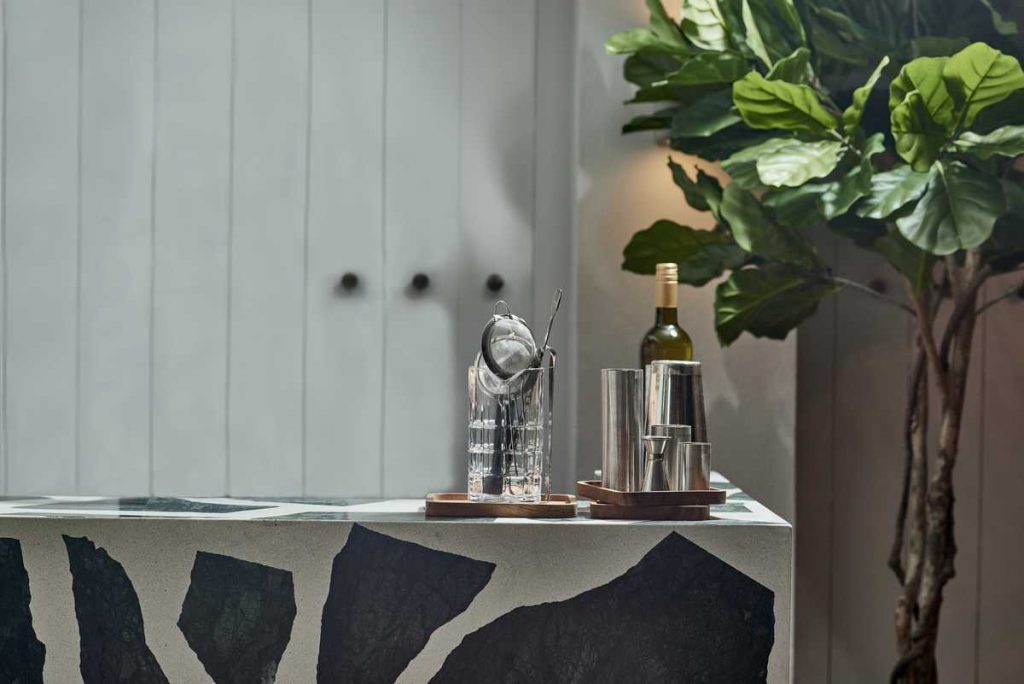 The restaurant is next door to Dishoom, on Kingly Street in the Carnaby area of Soho, and diners are treated to space like no other in Soho.
Aushi and Eroshan Meewella, Kolamba's founders and first-time restauranteurs who are originally from Colombo, have created a menu that ignites nostalgia growing up; eating with friends and family, full of home recipes. The restaurant's team will be almost fully Sri Lankan, and hopes to evoke a sense of community with personal, named dishes such as 'Aunty Mo's 'Chatti' Roast, and 'Vaira's Jaggery Beef'. Other offerings include delectable string hoppers, and there's plenty of vegan options too.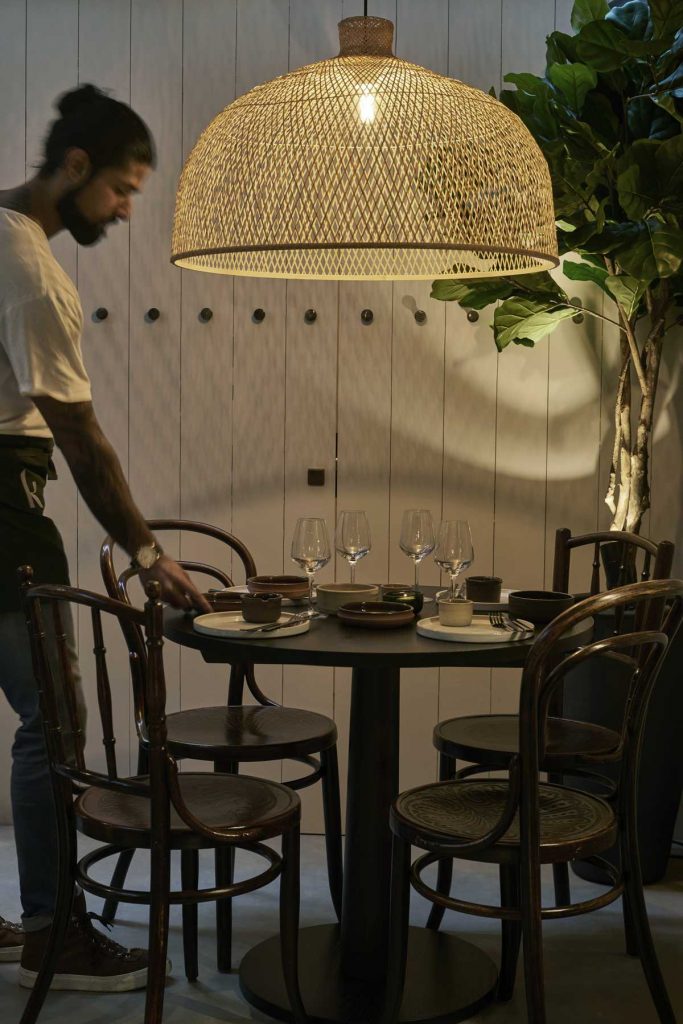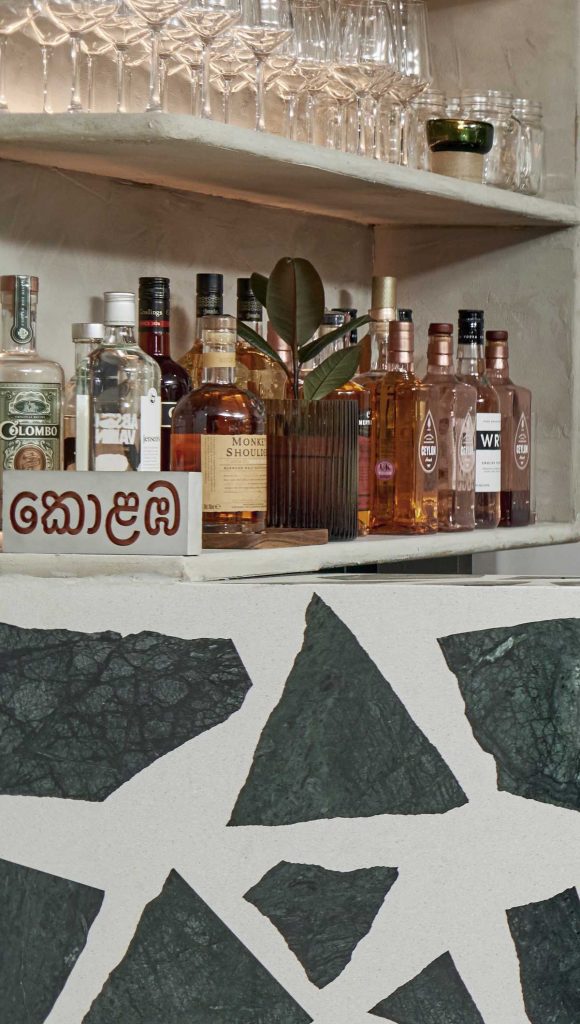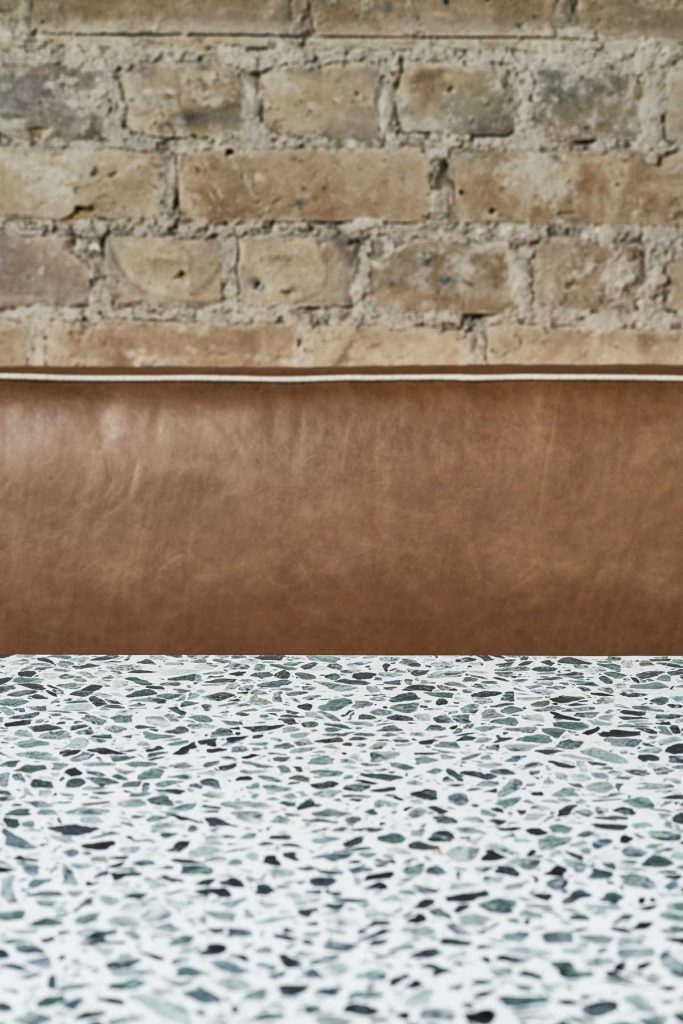 The scheme devised by Studio Fils in collaboration with the Meewella's is a homage to the Tropical Modernism movement of Sri Lankan architect Geoffrey Bawa. Their insights on traditional and modernist design from the country informed and developed Annie's concept – shaping the storytelling of the two-floor venue.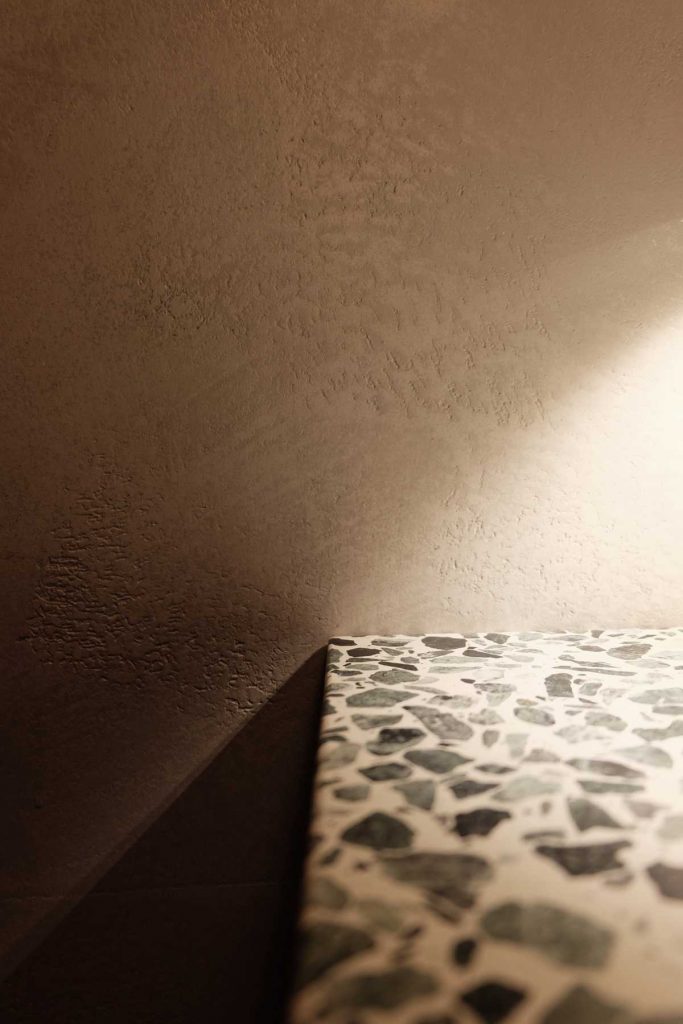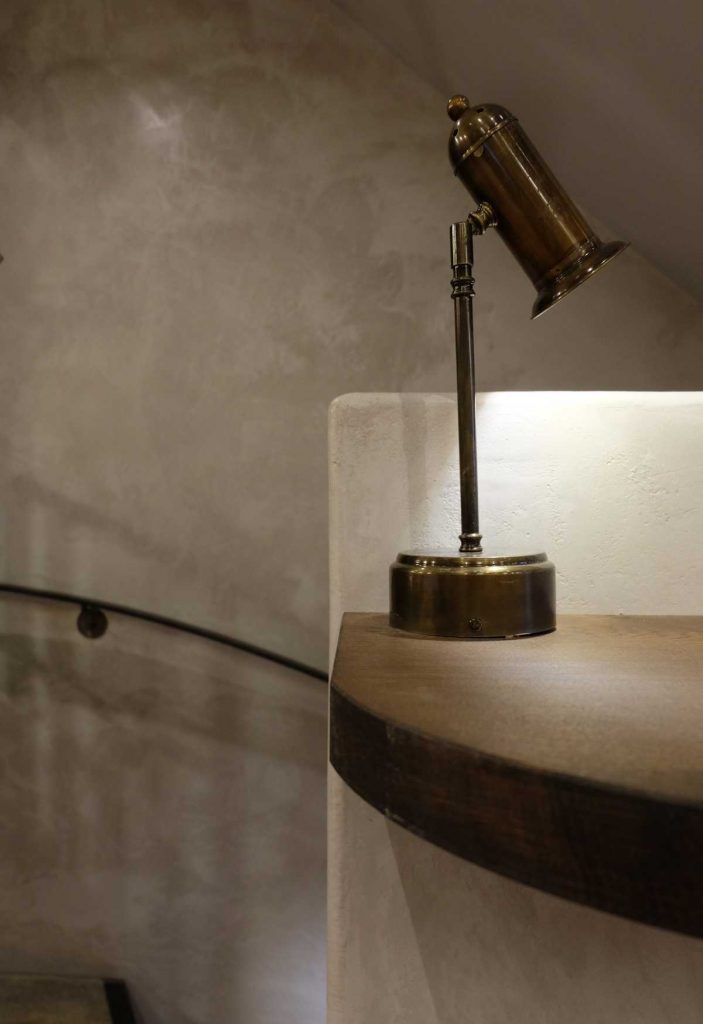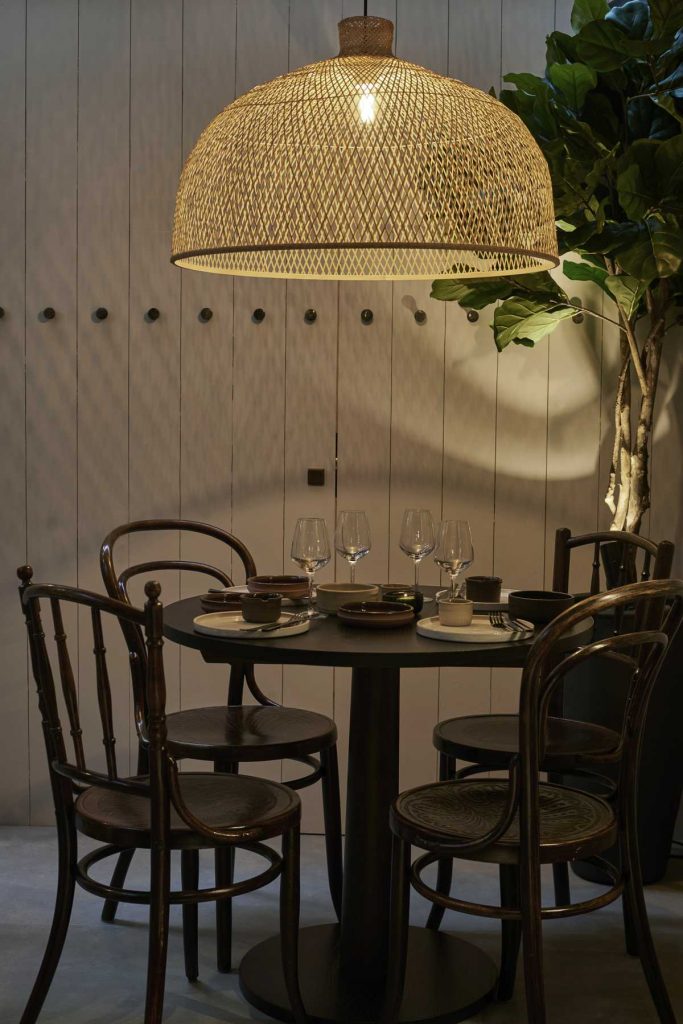 On the ground floor, walls are swathed in polished cement and a lengthy, linen piped leather and concrete banquette sits opposite a 4 meter long, raw wood live edge dining counter, with modernist stools and huge batik art – designed especially for the space in Sri Lanka. A bespoke terrazzo has been created exclusively for the restaurant (a common material found on the island), which has been used over the tables and ground floor open-kitchen dining counter, adding to the theatre of the chef's traditional cooking techniques.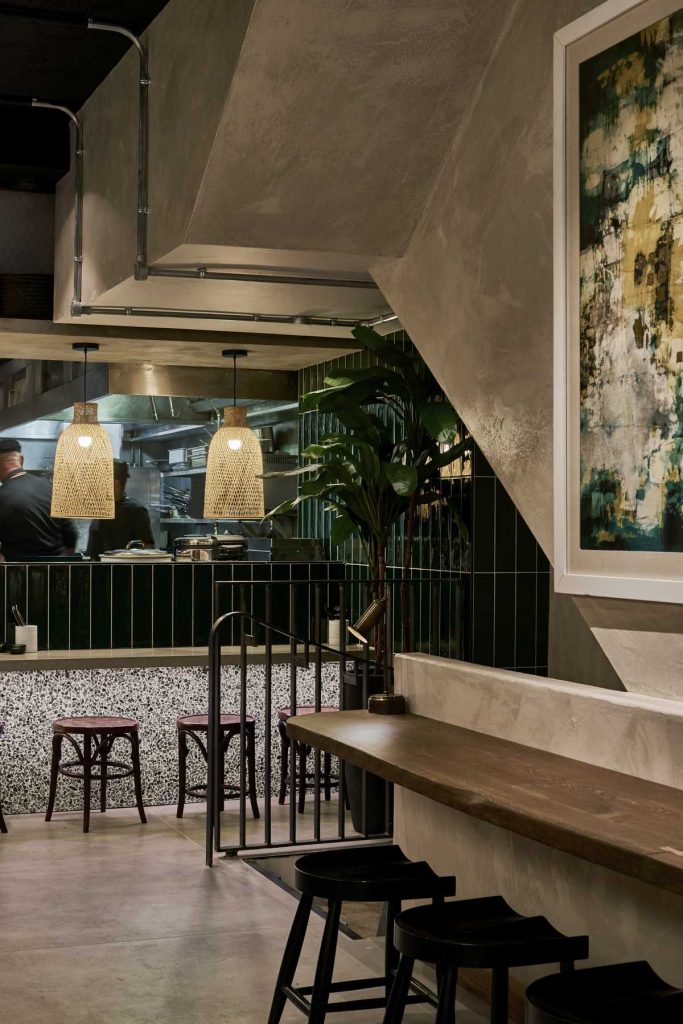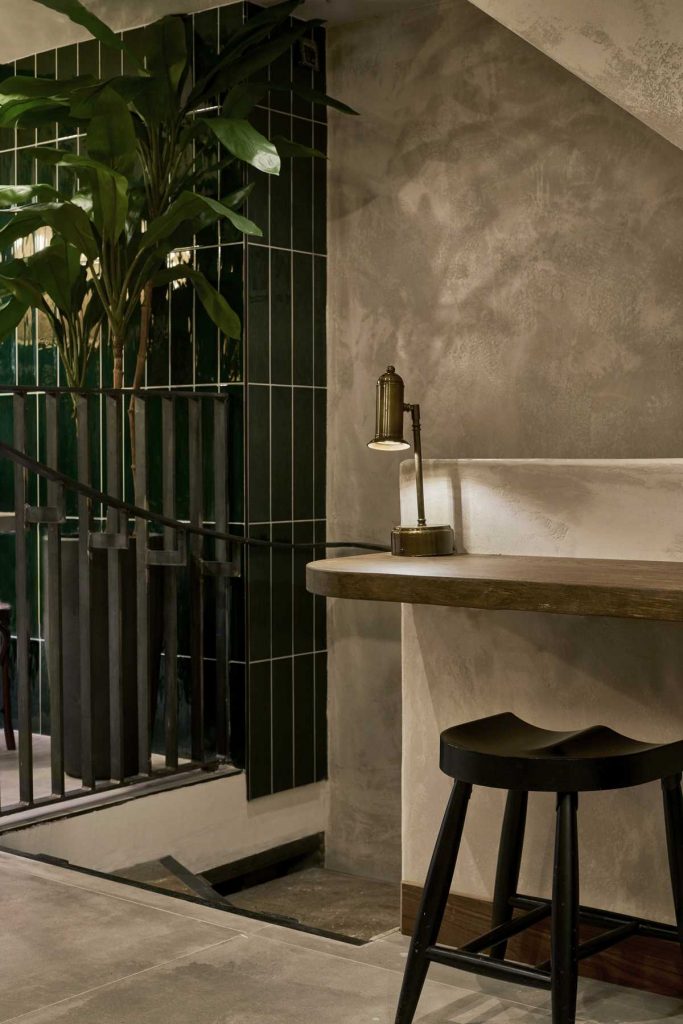 Downstairs, it's not your average Soho basement. White, airy, and bright, Annie has made the most of uncovering the glass pavement tiles to allure natural light towards the downstairs dining space. Plenty of greenery instills a tropical vibe, with chunky concrete seating areas divided with twisted wooden screens, allowing light and plants to stir freely. The pièce de résistance of the space has to be chunky, supersize terrazzo cocktail bar. Inspired by the first small scale terrazzo created for the project, Annie commissioned it to be made from large, broken chunks of teal marble set into a white resin, an impressive and sustainable design decision to finish off the otherwise neutral and earthy palette.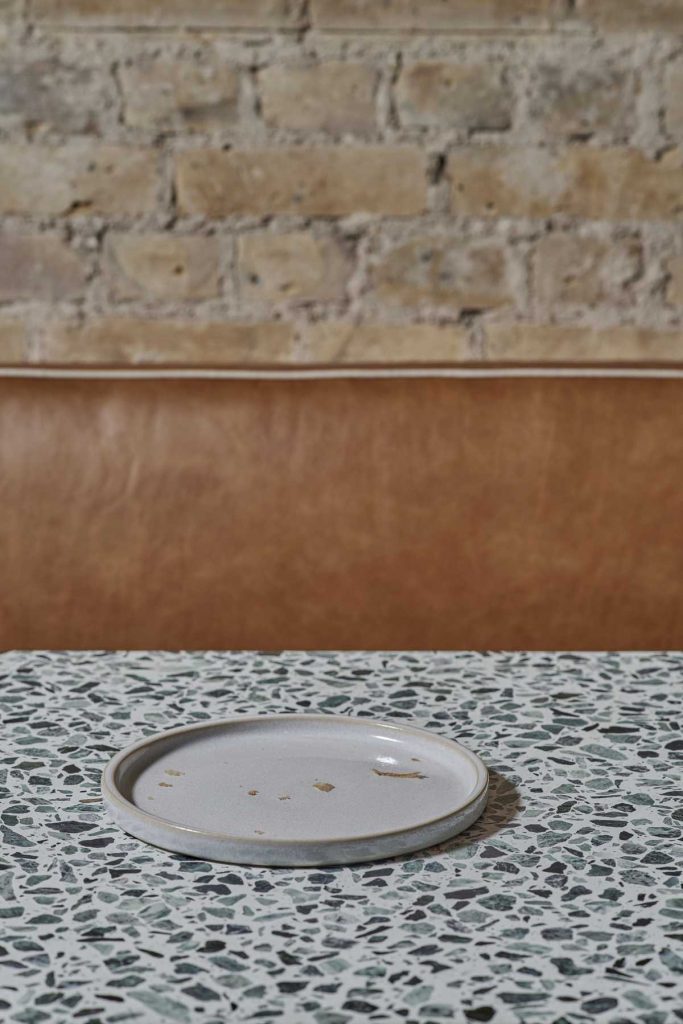 Before founding Studio Fils earlier this year at the age of 27, Annie had already designed for the likes of Kricket, Daisy Green Collection, Burger & Beyond, and Tivoli Cinemas. Now as Studio Fils and after the success of the first Tivoli Cinema in Bath, she is working on the designs for the brand's second venue in Cheltenham – due to open in Spring 2020.
Photography by Jamie Lau