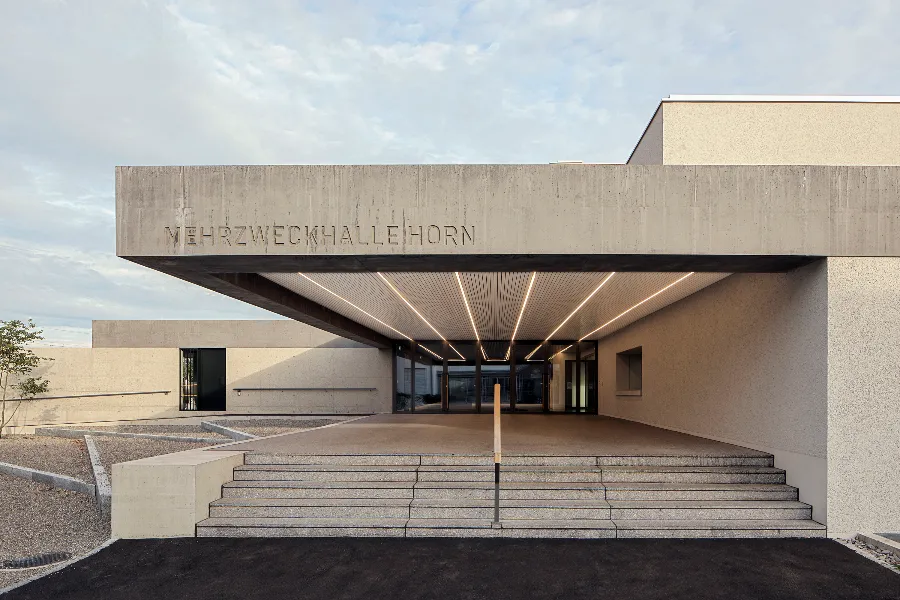 A Multi-Purpose Hall Transformation by Lukas Imhof Architektur
---
Renovating a structure of modest quality can be a design challenge. How can one transform it into something entirely new while maintaining its essence? The Mehrzweckhalle Horn project, undertaken by Lukas Imhof Architektur GmbH, provides an inspiring answer by creatively reimagining the existing building, preserving its qualities, and infusing it with renewed character.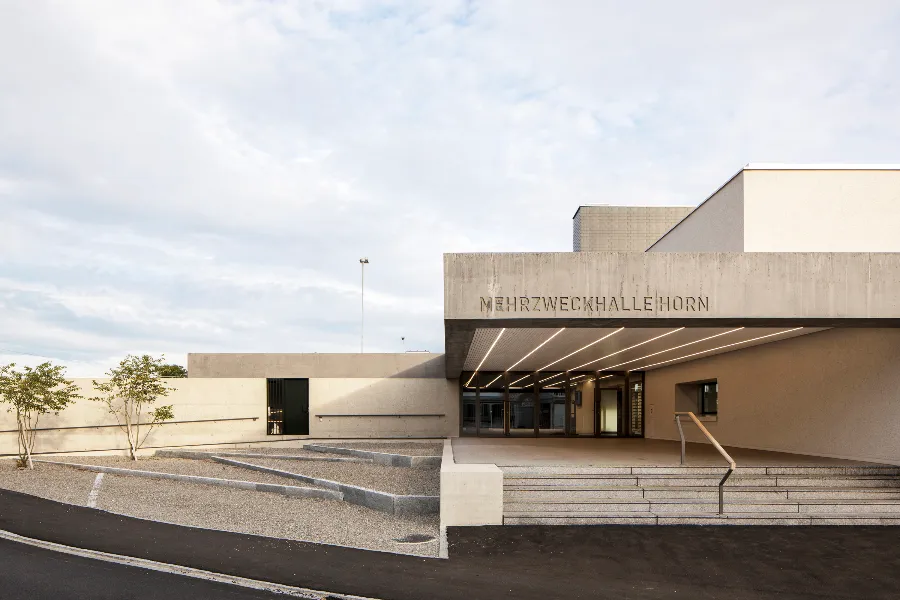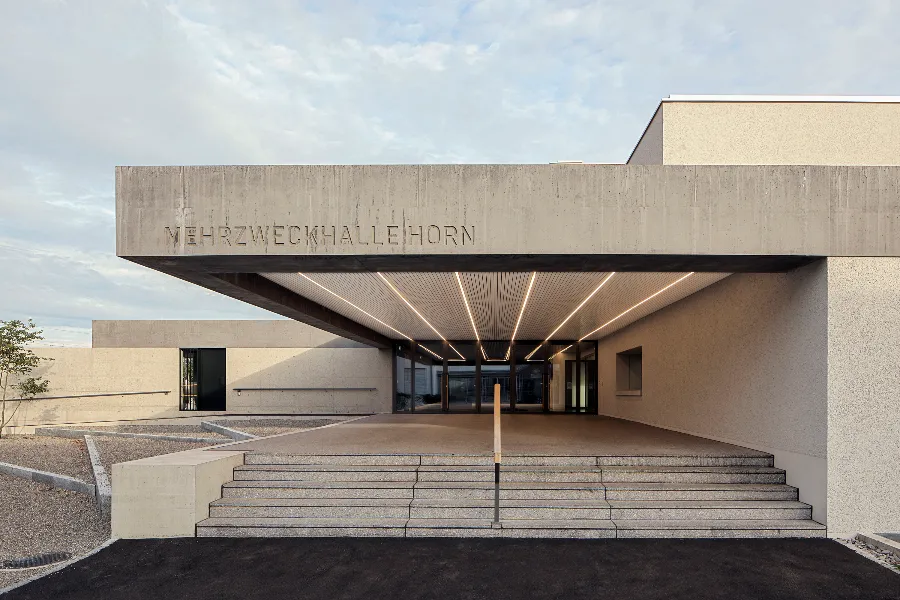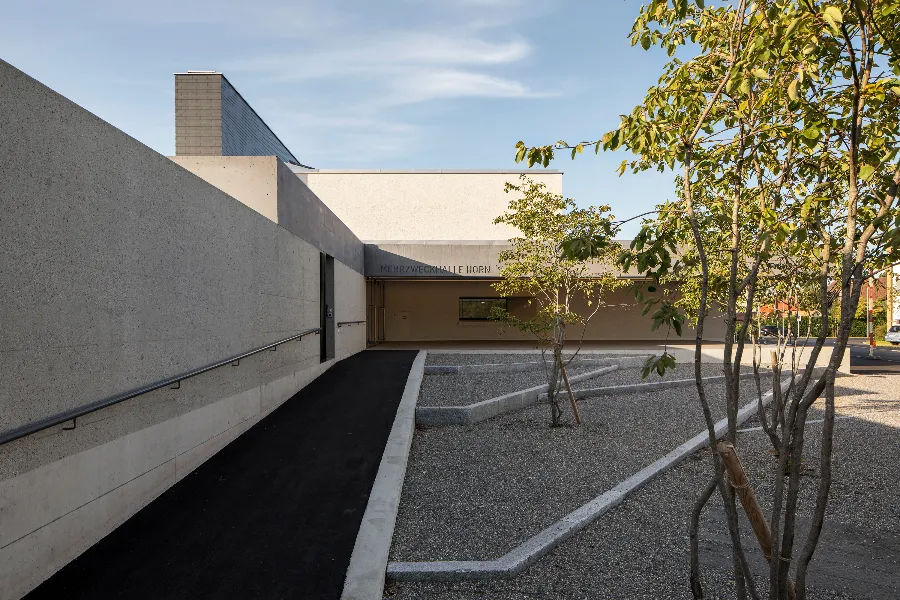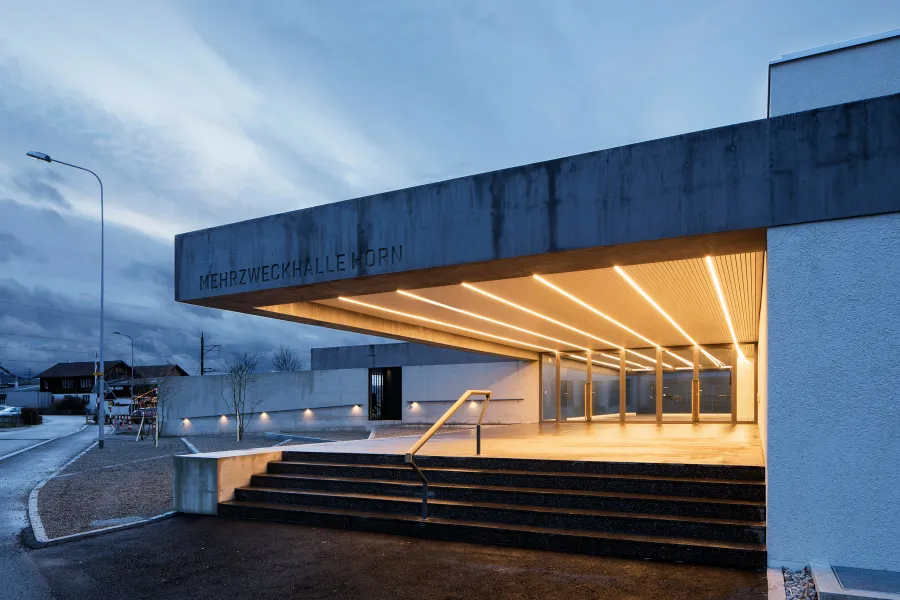 The key to this transformation lies in a delicate balance between preservation and innovation. Rather than overpowering the original structure with dramatic changes, the architectural approach by Lukas Imhof Architektur embraces the existing elements while enhancing them conceptually and aesthetically. The central 3-meter-high box girder, spanning the length of the hall, becomes a focal point. Not only does it serve structurally, but it also sets the tone for the hall's color palette. This distinctive feature is echoed in the dark-toned, cantilevered canopy that replaces the old entrance, making it more inviting and functional.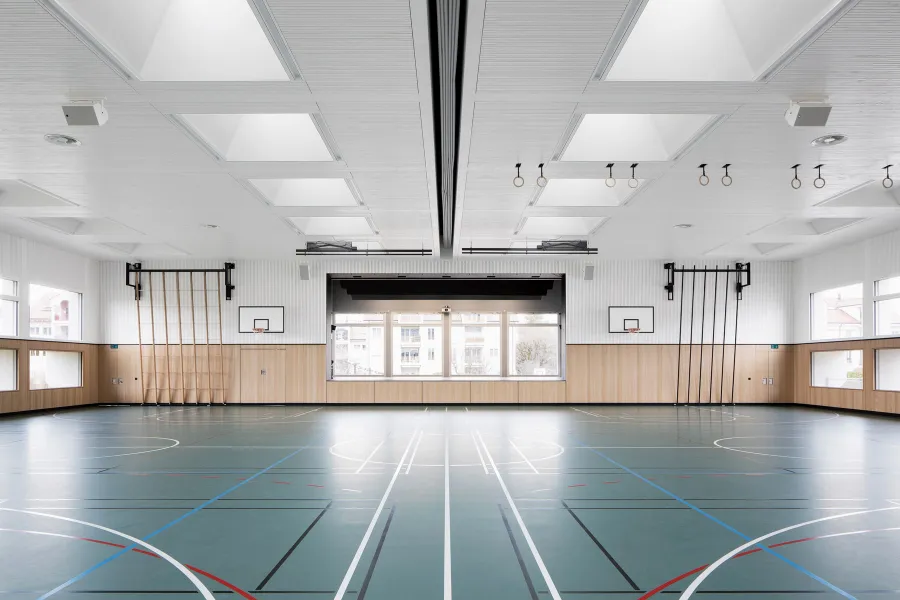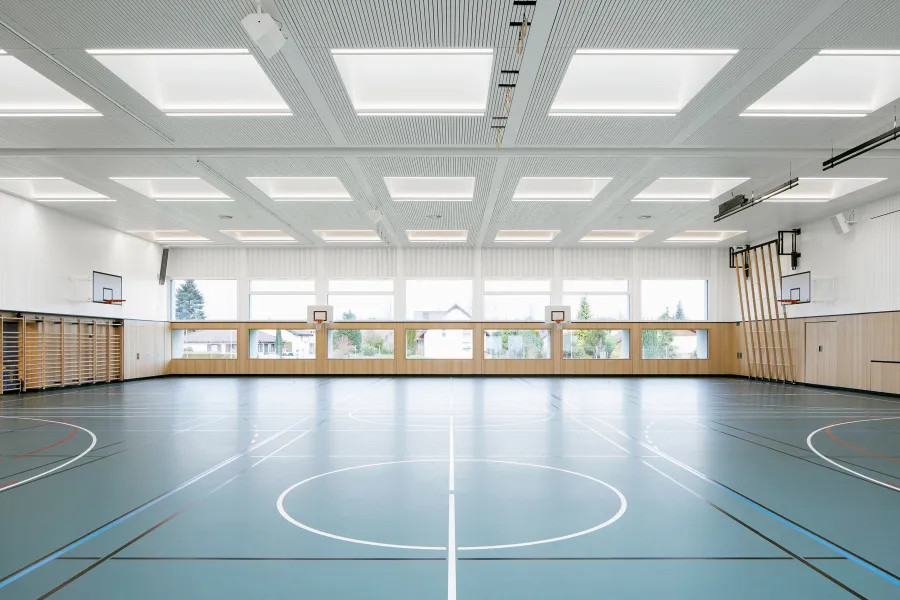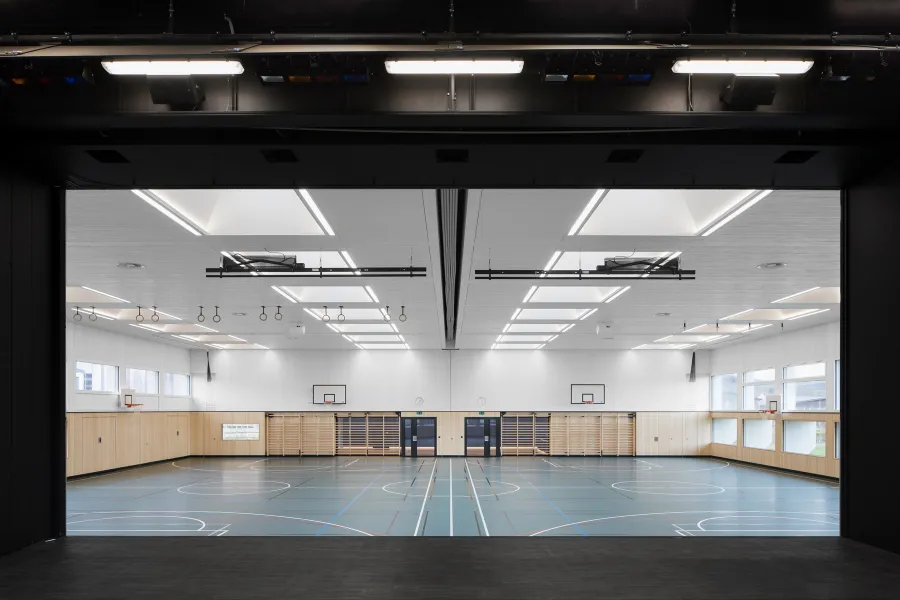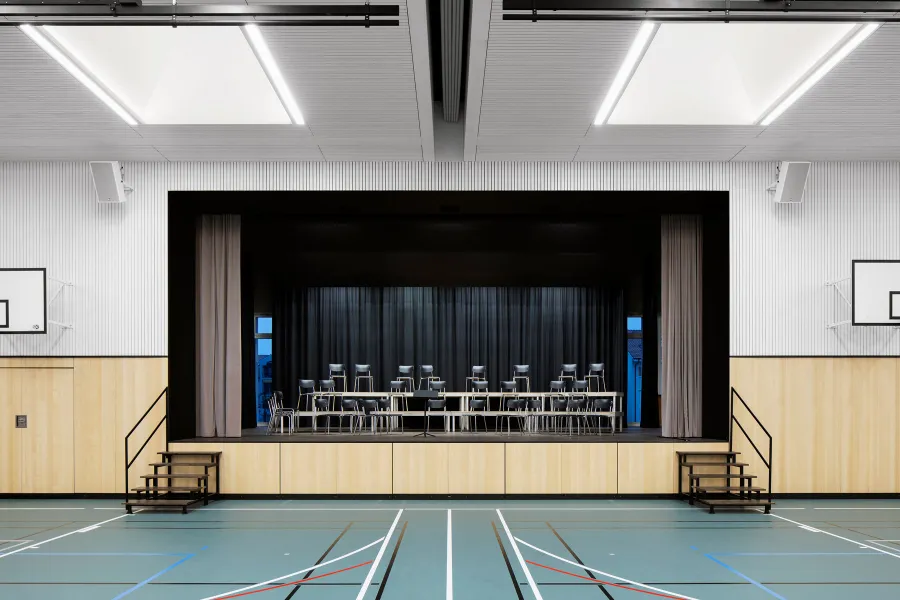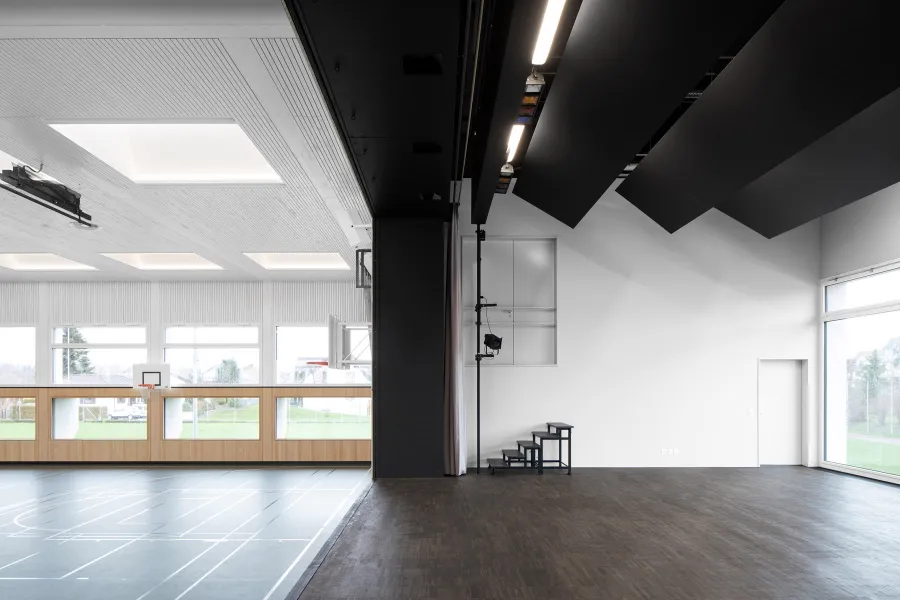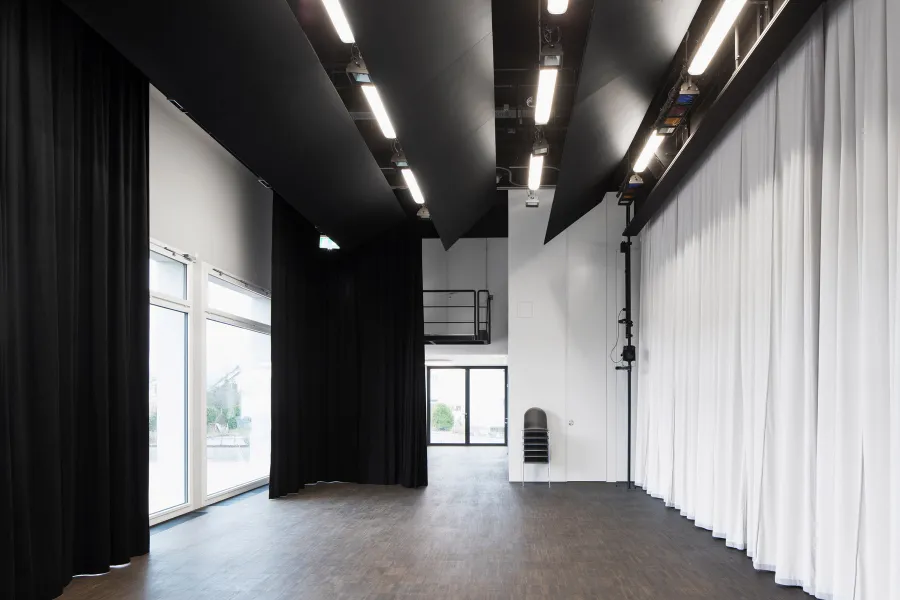 The project's strategy is marked by a masterful blend of continuity and contrast. By strategically integrating new additions, the architects avoid overwhelming the existing structure. For example, they used the central box girder in the expansion, which elegantly spans the stage opening. The materials and color scheme of the new elements further emphasize this harmonious coexistence between old and new.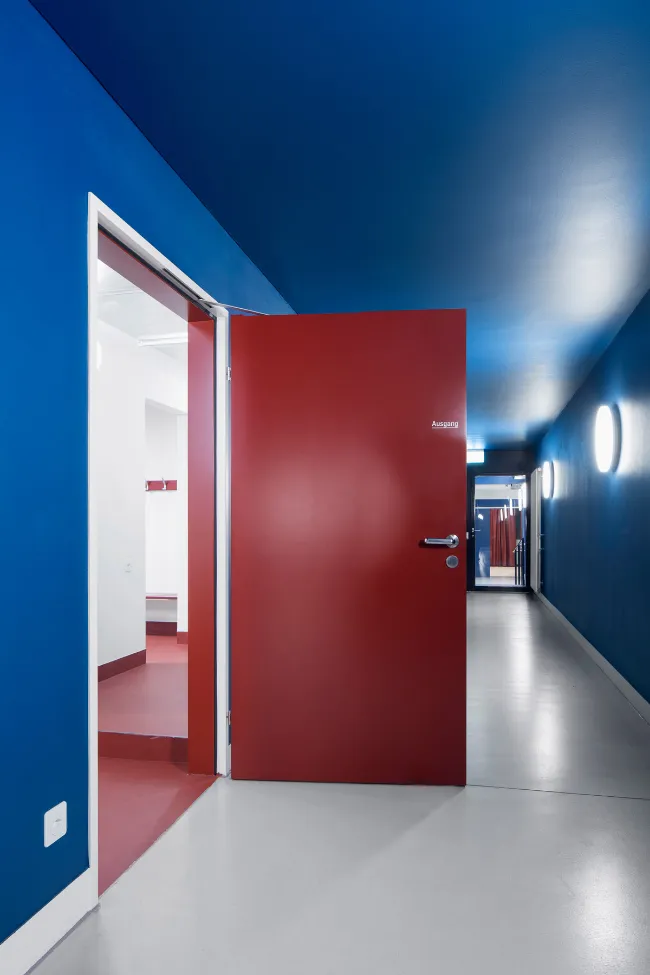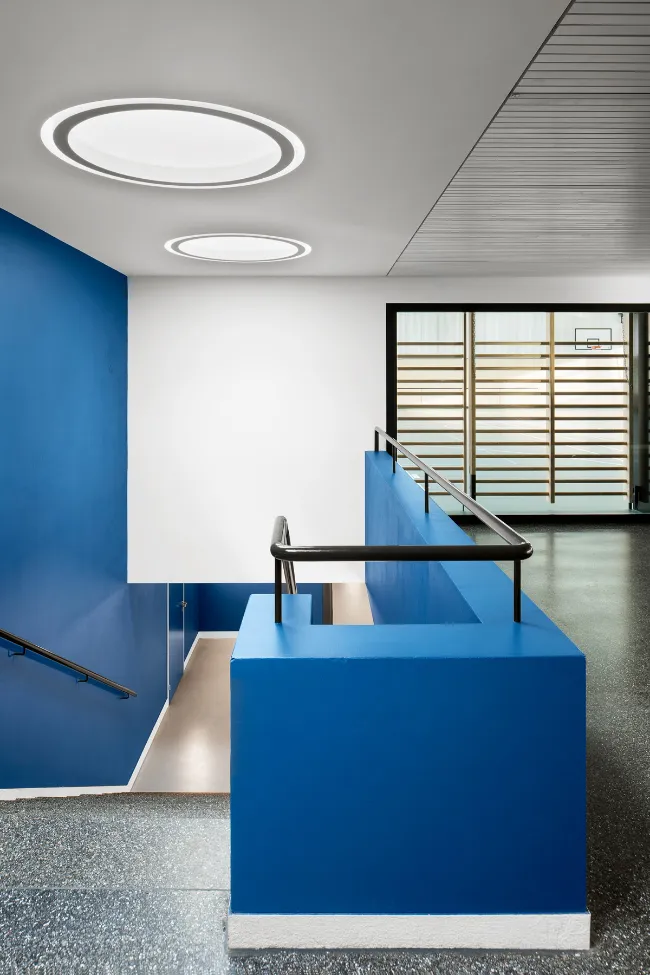 One of the project's standout accomplishments is the creation of an engaging outdoor space. The addition of an expansive wall not only defines a new forecourt but also harmoniously integrates the caretaker's residence. This gesture breathes new life into the entrance area, creating a sense of arrival and connection to the surroundings.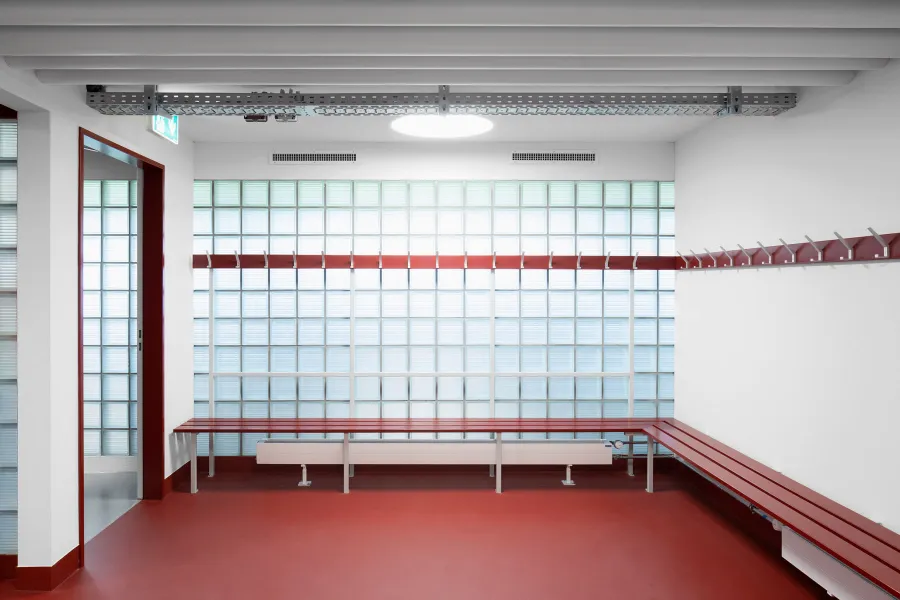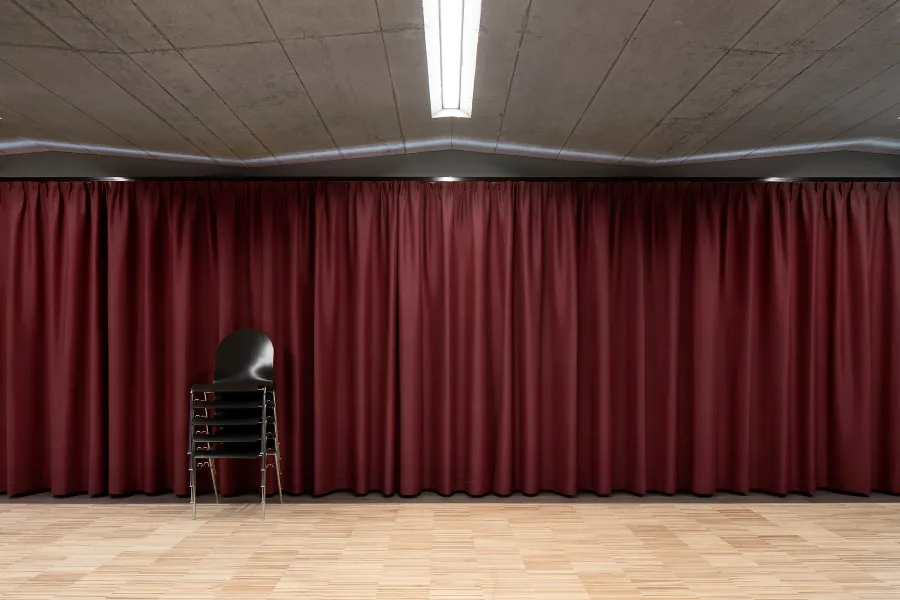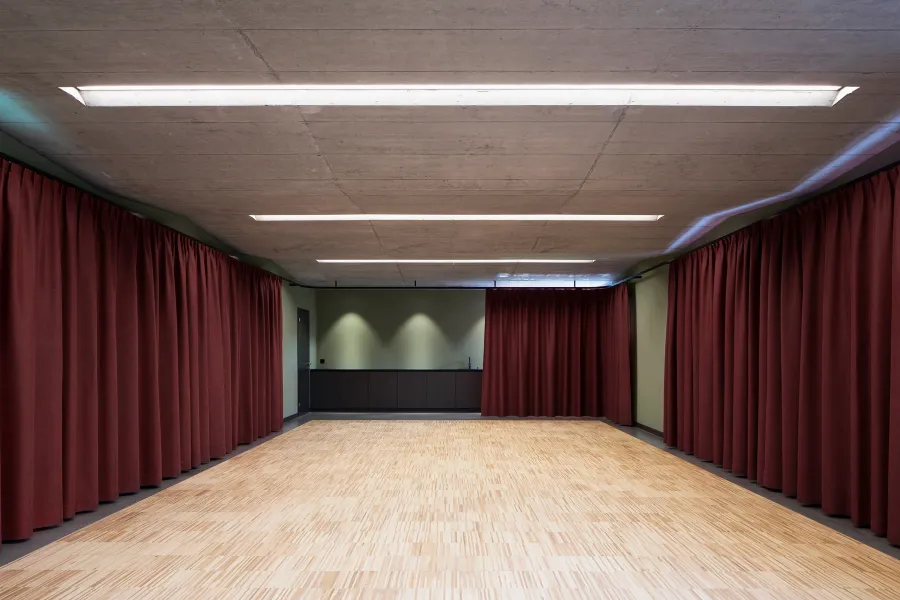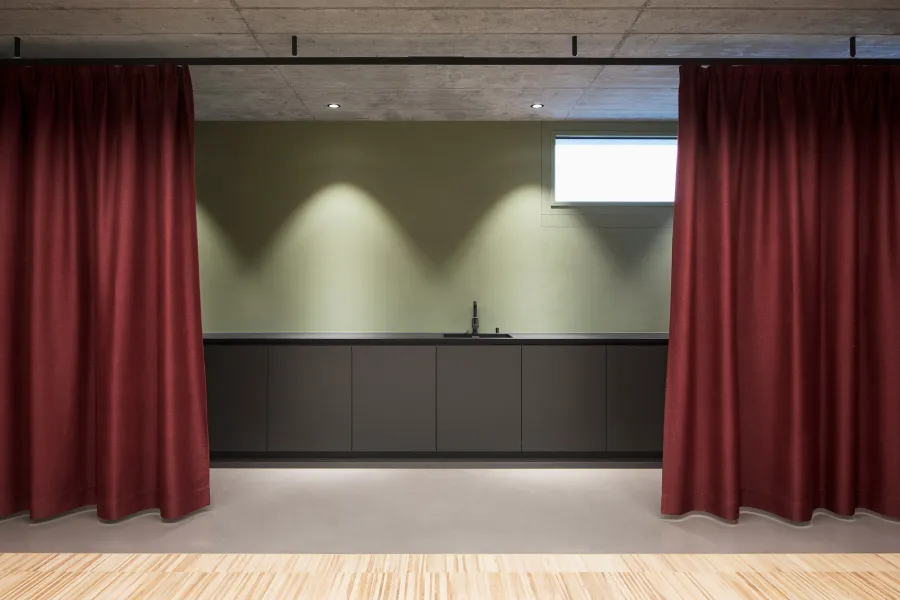 Inside the Mehrzweckhalle, the transformation continues. Lackluster interiors are reinvented through new materials, colors, and spatial relationships. The architects introduced openness and transparency, allowing for better visual connections and a more dynamic use of space. The result is a revitalized interior that exudes a sense of vibrancy and functionality.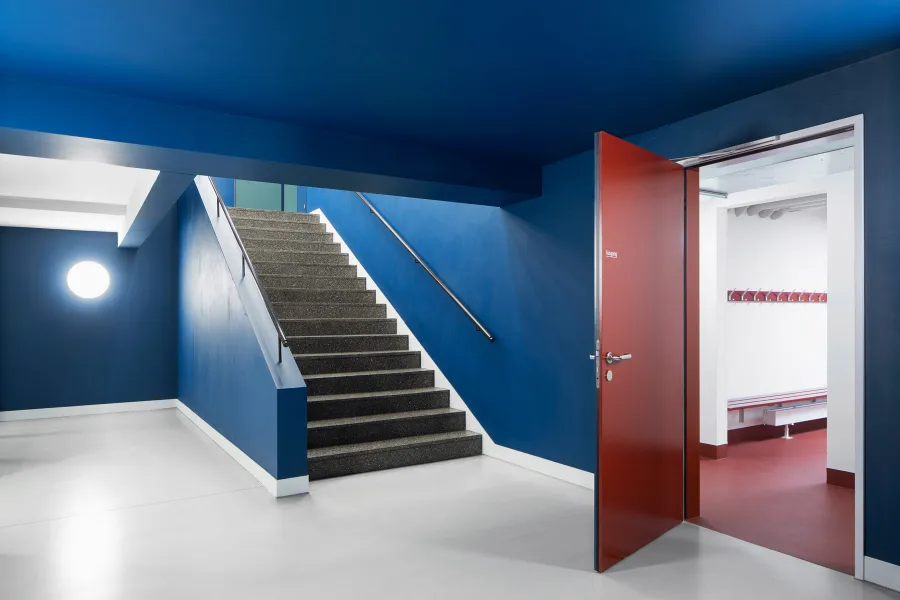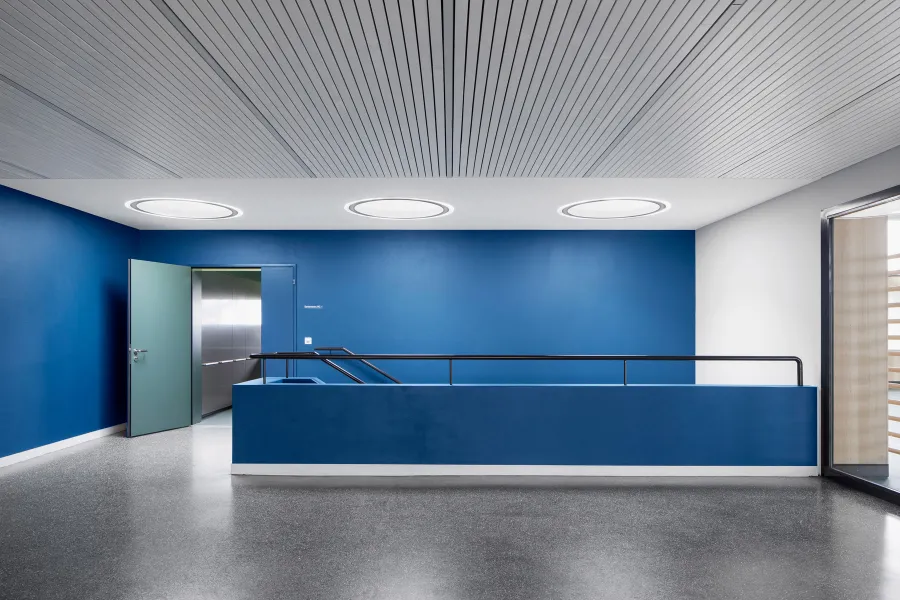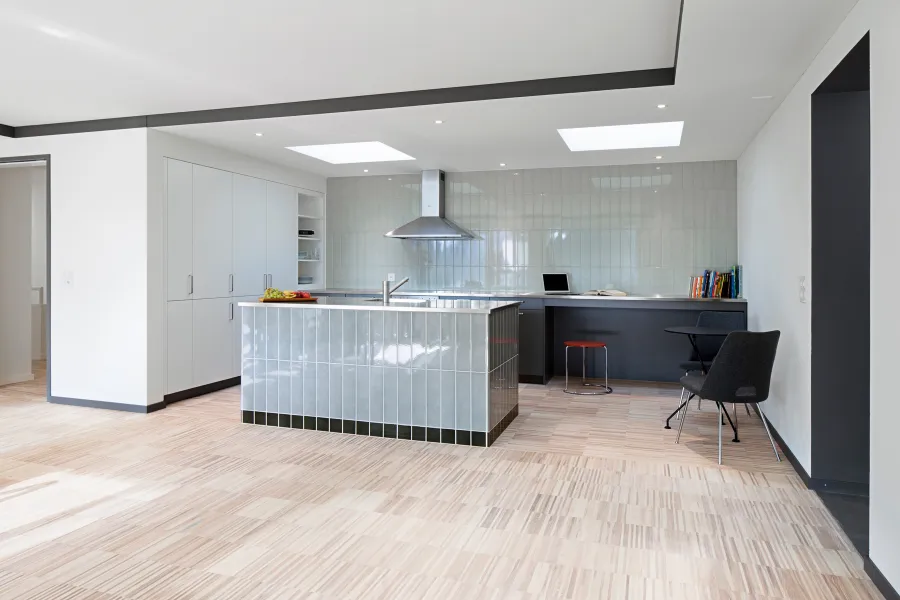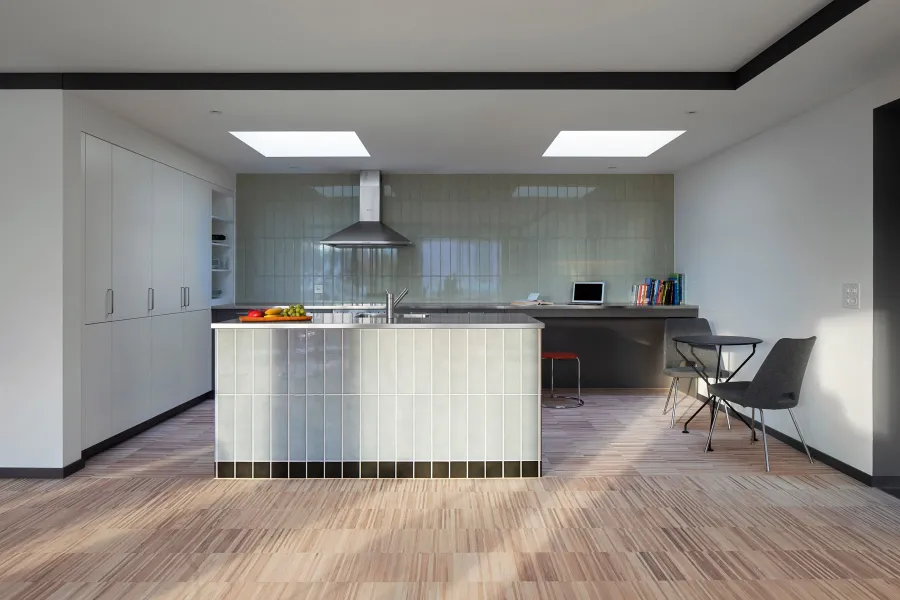 Perhaps the most remarkable aspect of this project is how it fuses the past and present. The design celebrates the inherent qualities of the existing structure, channeling its timeless essence while infusing it with a contemporary spirit. This approach not only respects the building's history but also contributes to sustainability through "re-using" existing elements.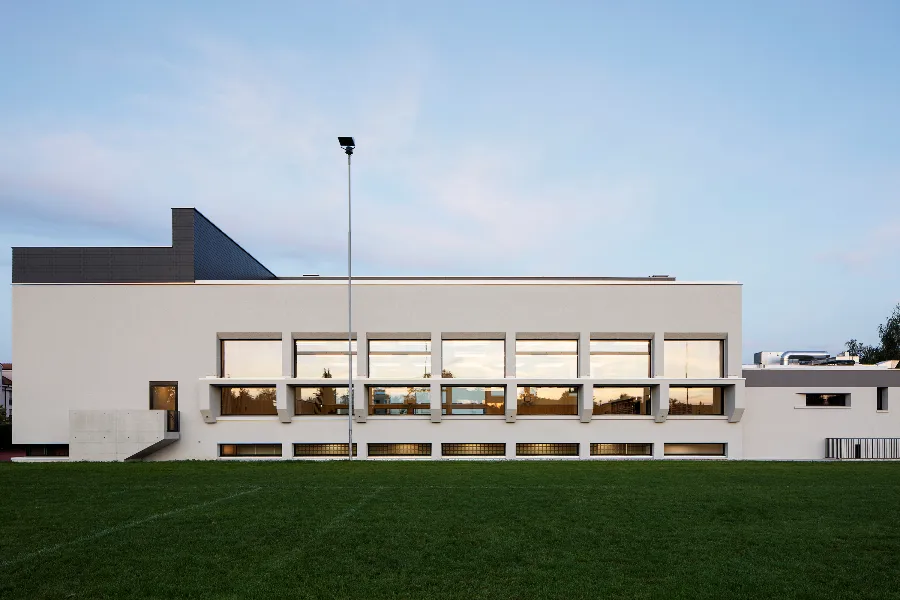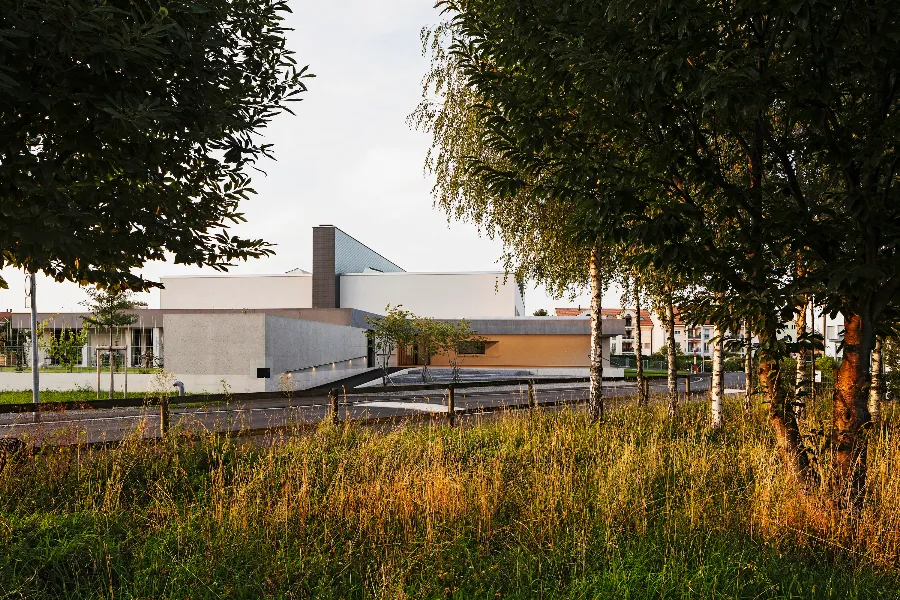 In a world where new construction often takes precedence, Mehrzweckhalle Horn stands as a testament to the potential of existing structures. By embracing the past and looking towards the future, the project redefines the possibilities of architectural revitalization, resulting in a space that's both familiar and novel and, ultimately, a true architectural gem.