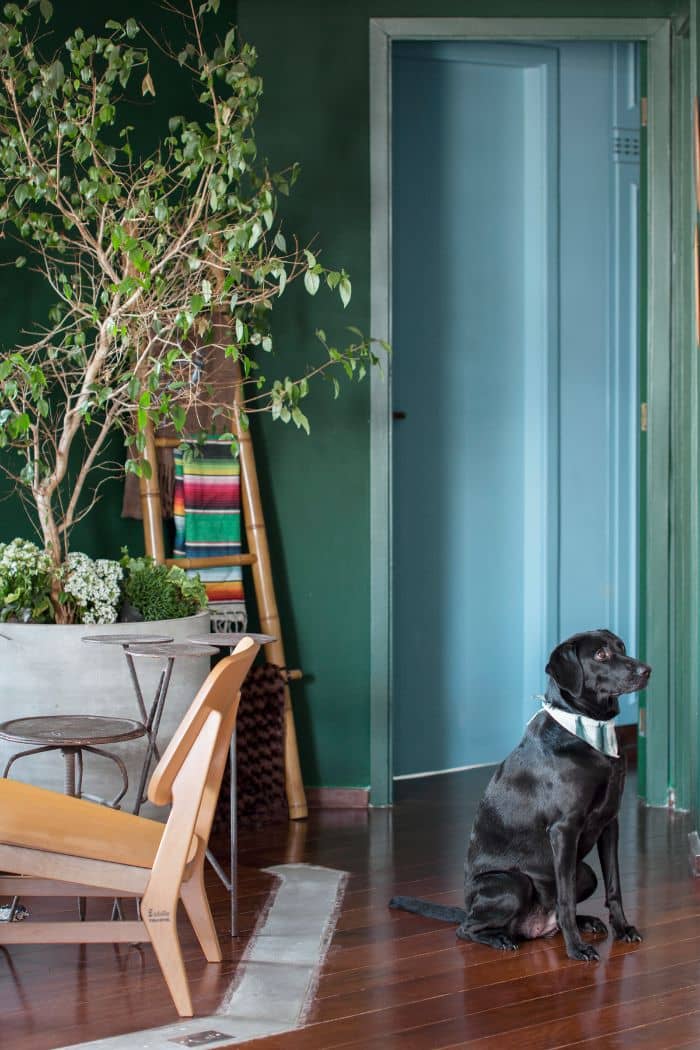 A Quick Transformation of a 146 m² Apartment by Angá Arquitetura
---
The clients, a young couple and their dog Magali, rented a 146 m² apartment and were looking for a quick and low-cost transformation, imprinting their identity onto that property. Also, they wanted to fit their old furniture into the plan, which had plenty of corners, and create more closet space.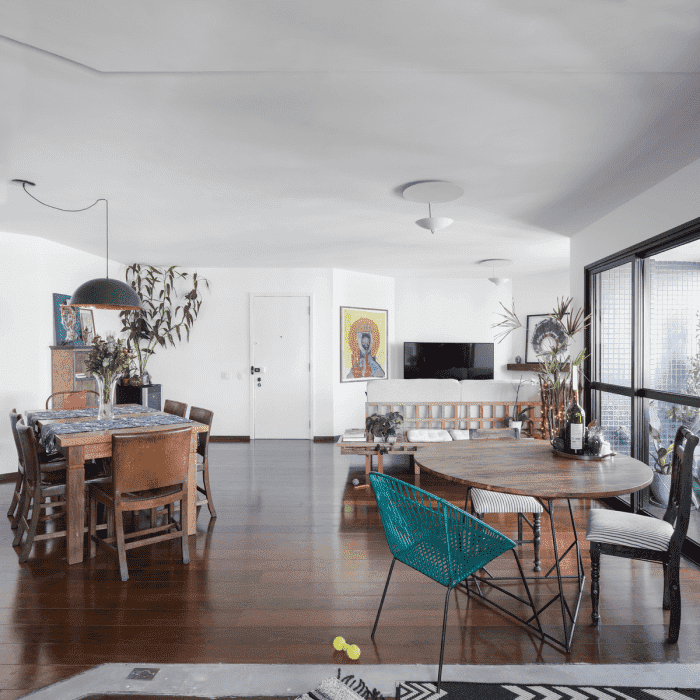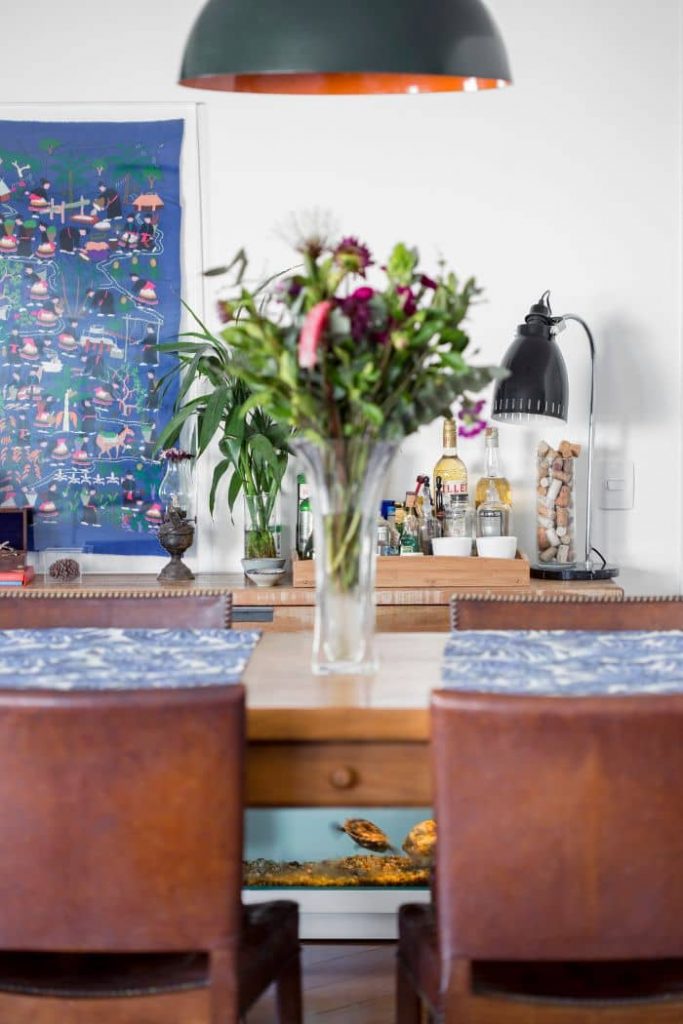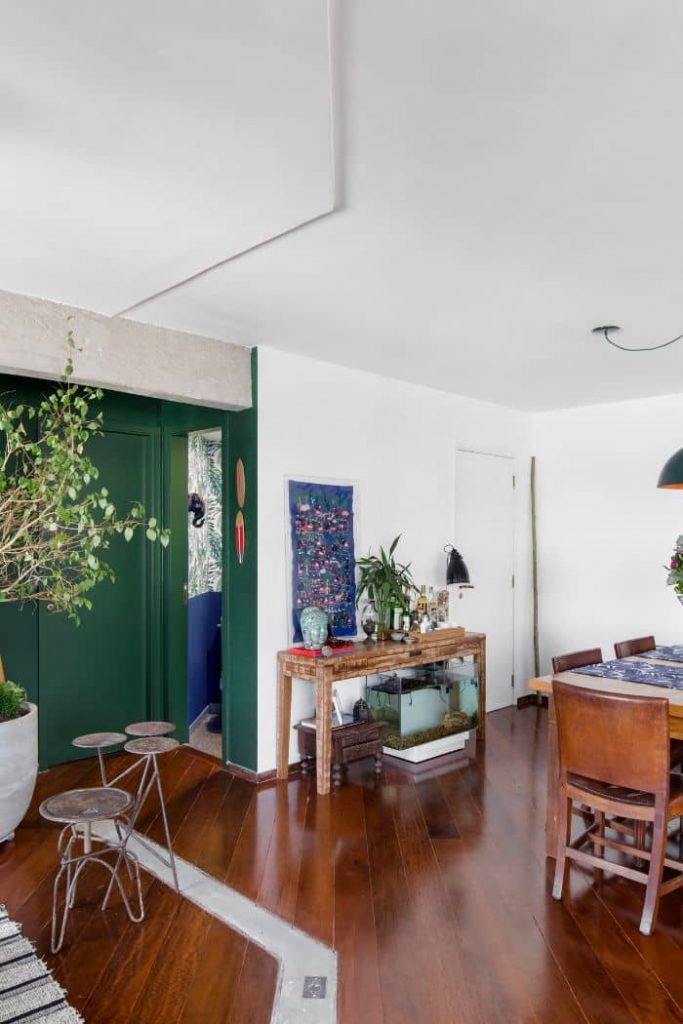 The architects had to complete the project development and the renovation in two months. Another challenge was to unite all the existing furniture of different styles and the beveled floor plan to quick and cheap solutions to create a relaxed space for the couple.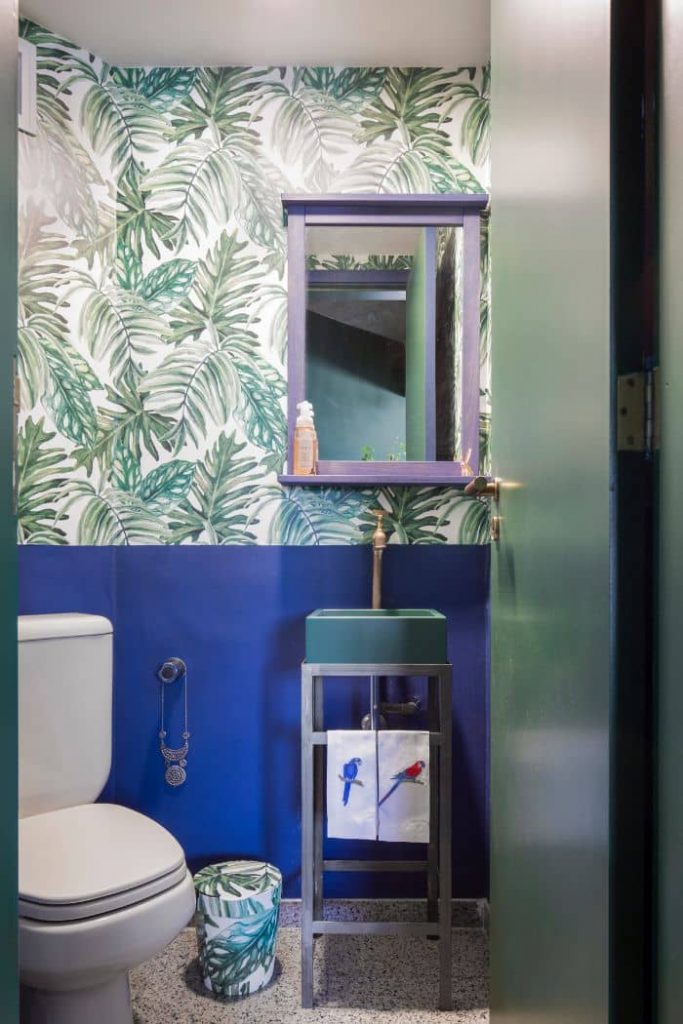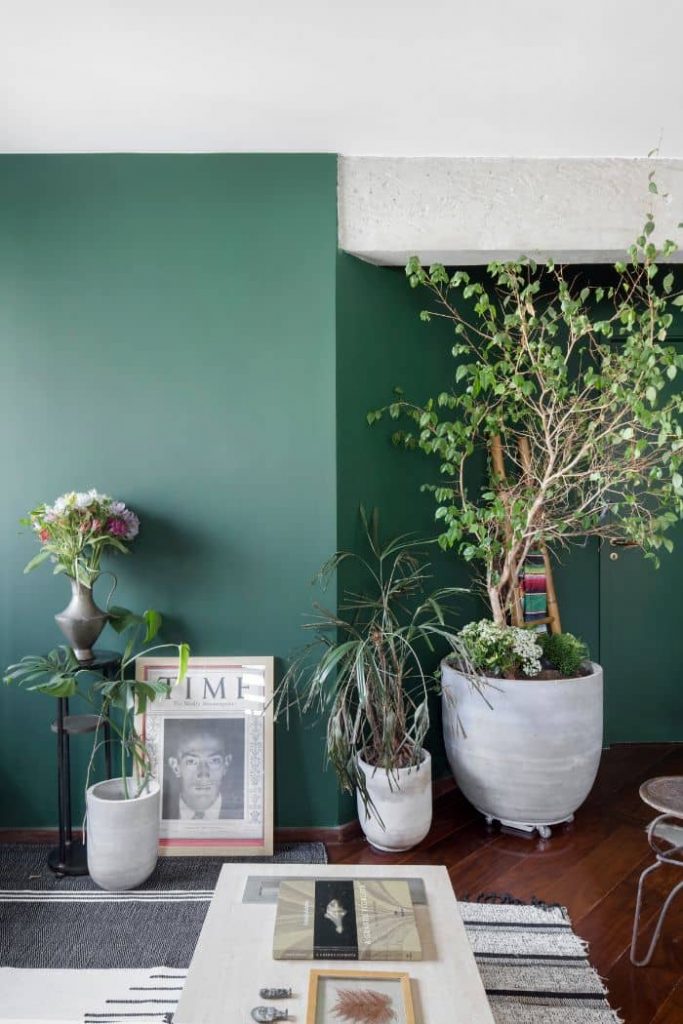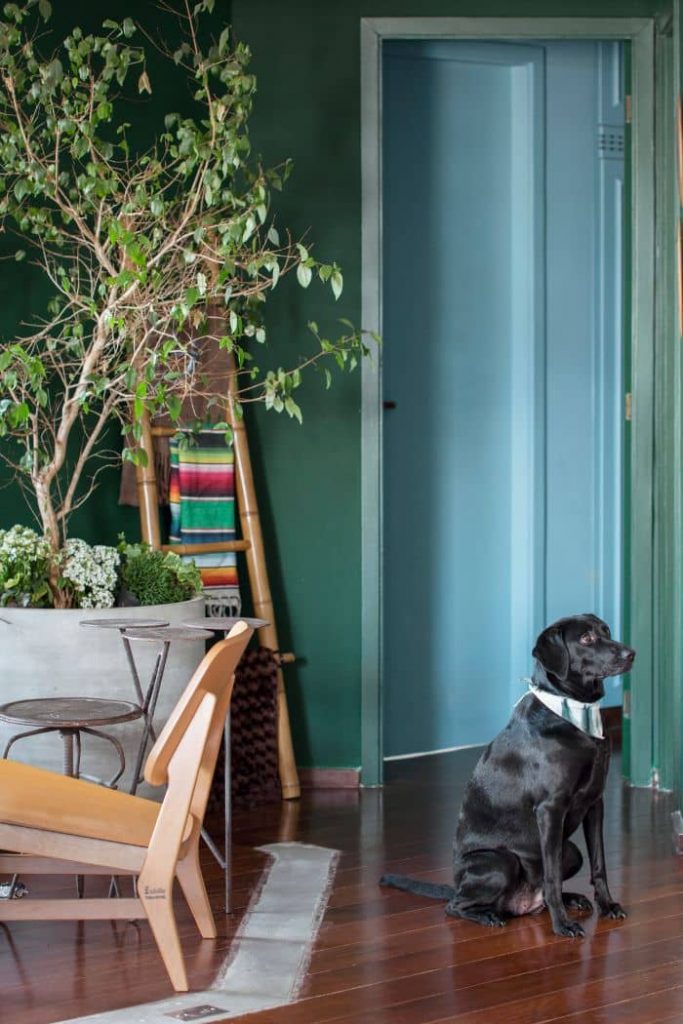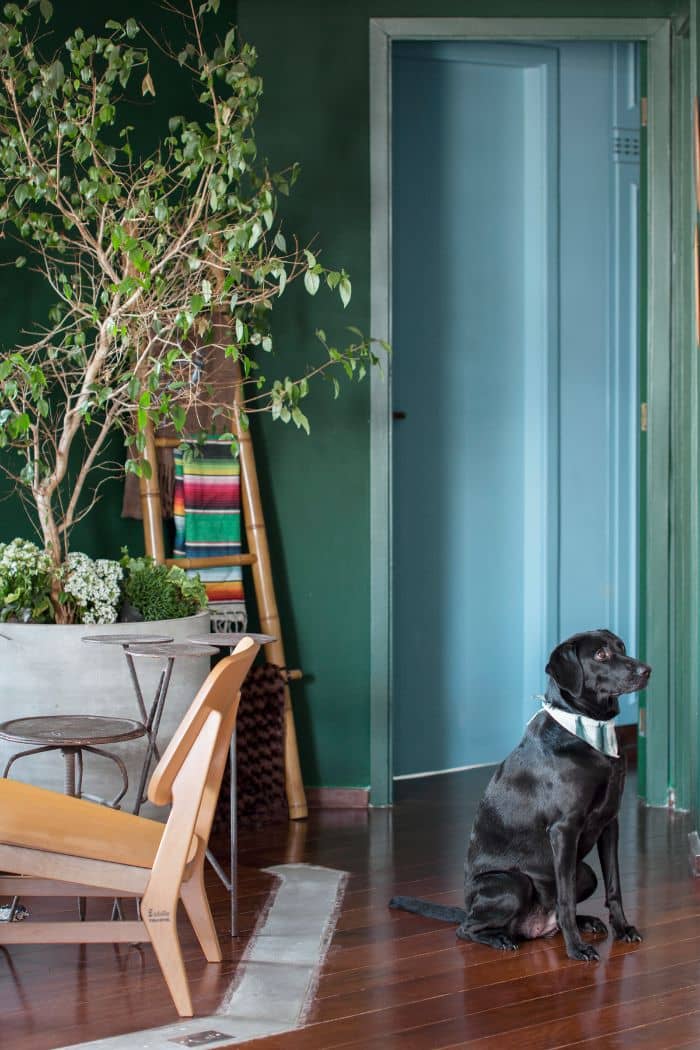 The team attached one of the bedrooms to the living room, leaving plenty of space for Maga to run around and for the couple to entertain friends. They imprinted the torn-down wall on the floor with burnt cement, and the pillar gained prominence once it was peeled. The enlarged room received a green wall, and the color blue bathed the intimate corridor into the dressing room. The hue leaked into the other rooms too, bringing the freshness of the beach and the tranquility of the sky.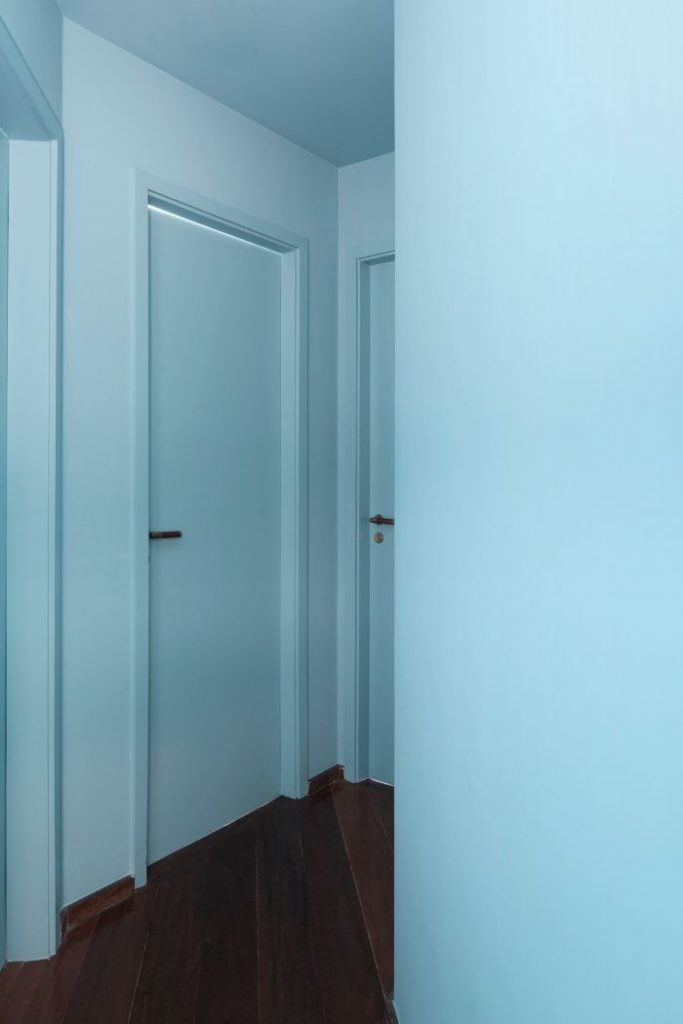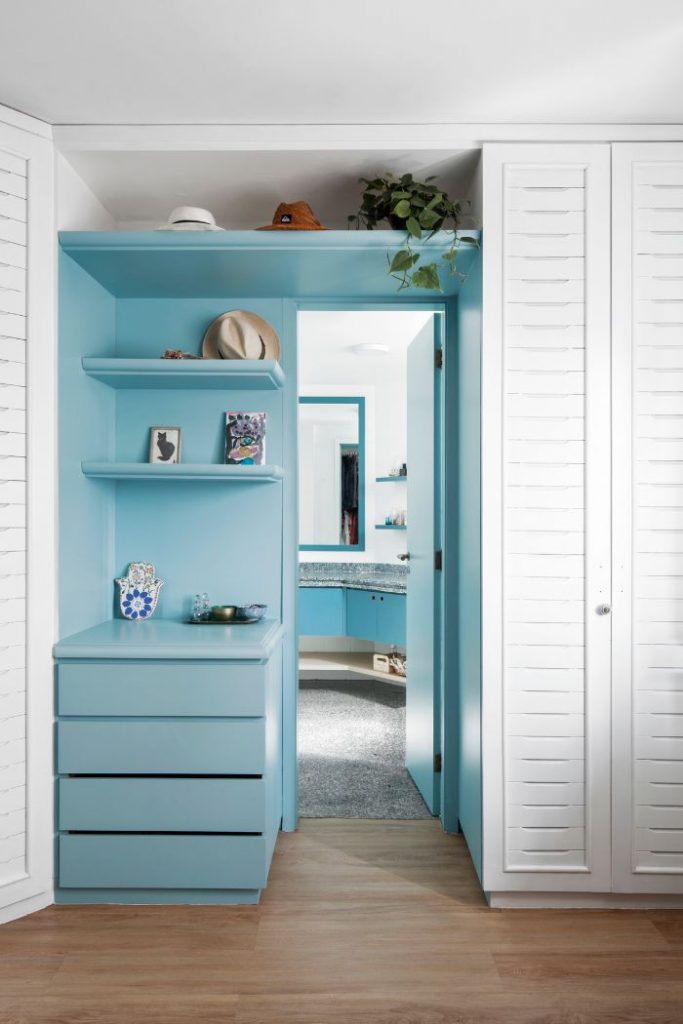 Working from home was already a reality in the couple's routine, so a planned and comfortable space was essential. Therefore, one of the rooms was designed exclusively as a working environment. The architects sought a pleasant and relaxed atmosphere: the beach! So, they painted the ceiling in sand tones, and the client herself made the blue gradient texture on the wall.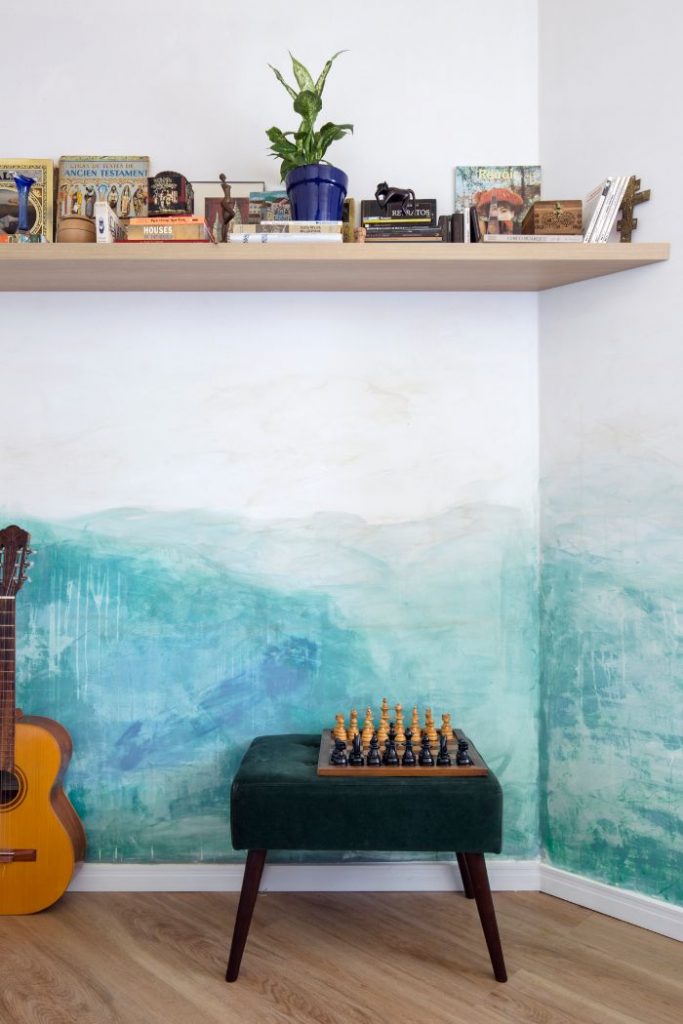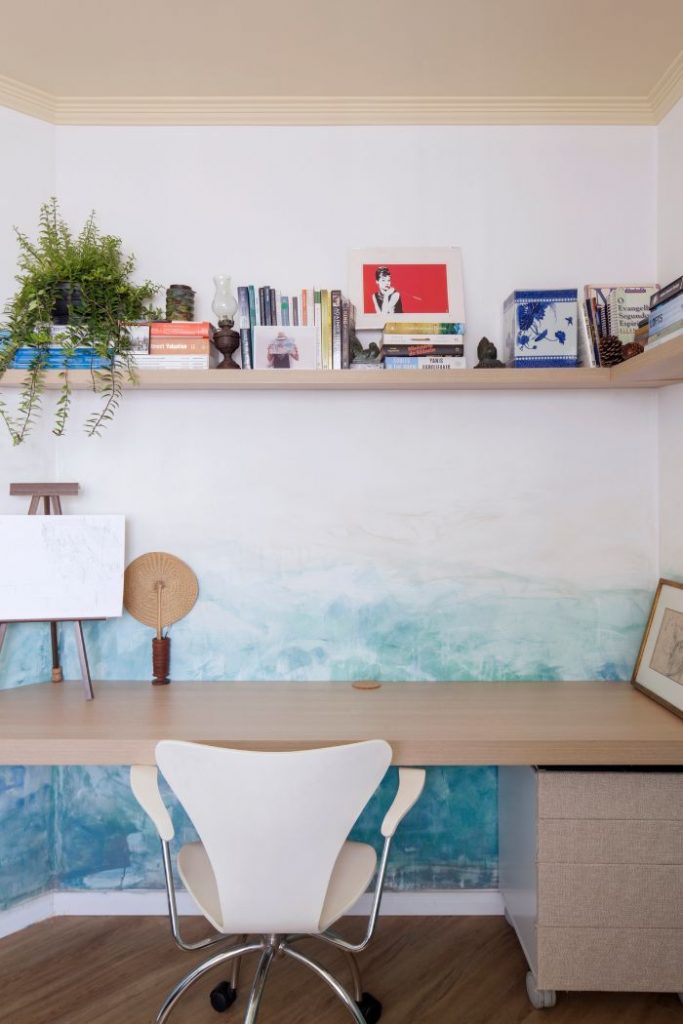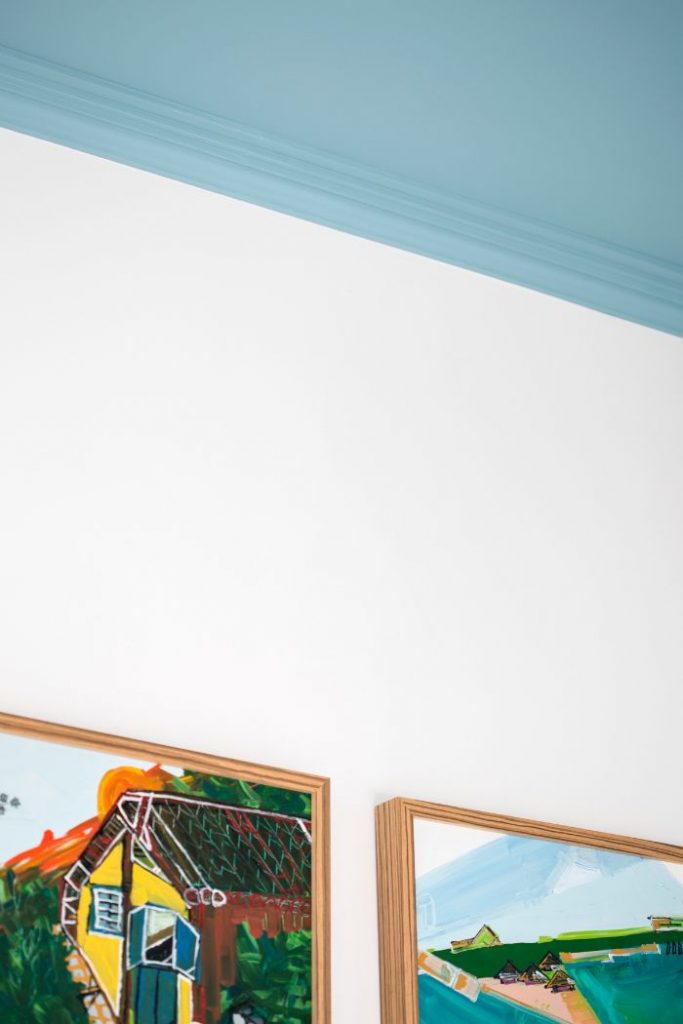 This cheerful family loves prints and collects decorative items and good memories! Therefore, a house designed with them ended up with many colors and unusual solutions. Modern, rustic, and colorful!
Project by Angá Arquitetura
Photos by Carolina Lacaz