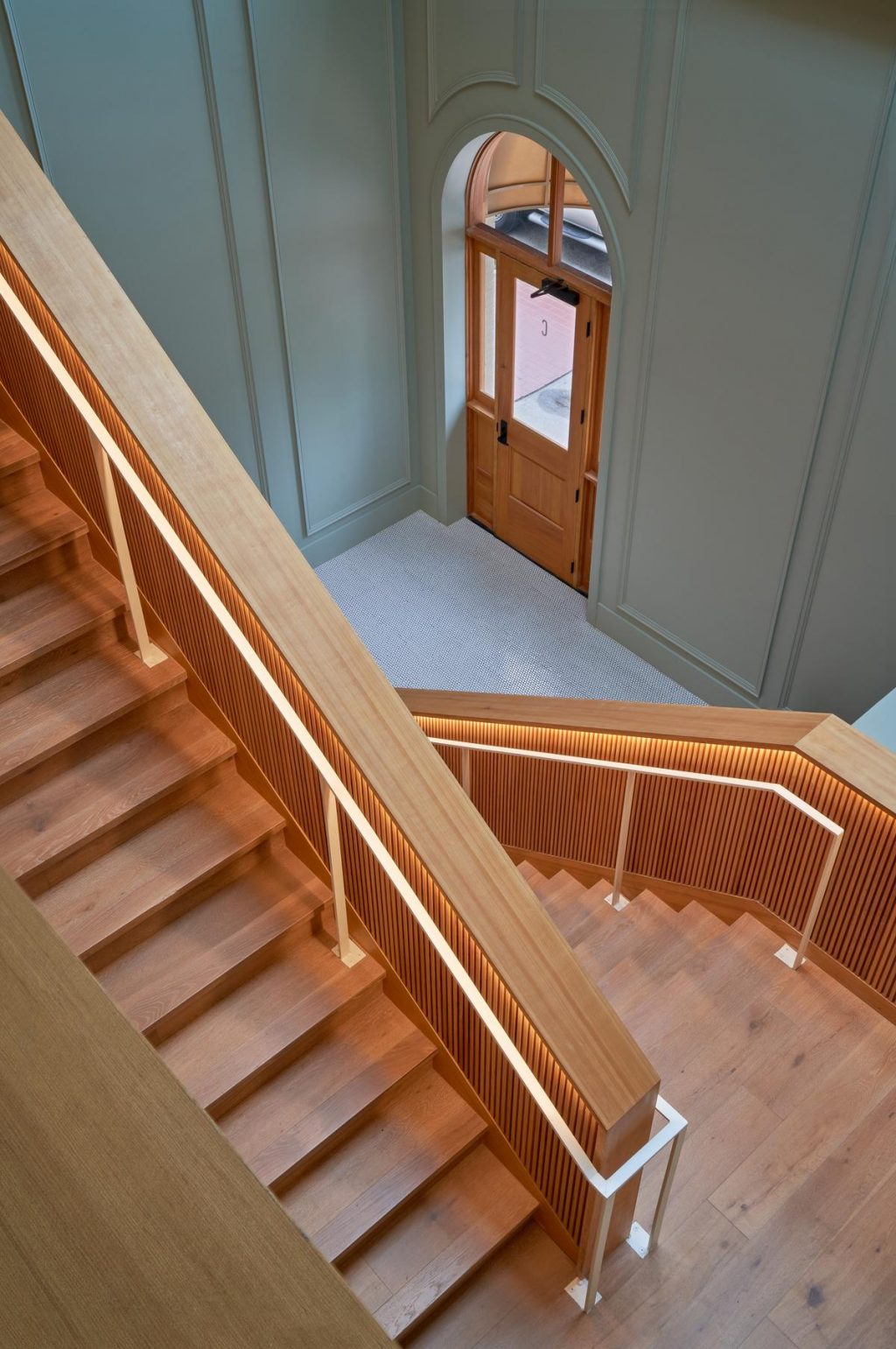 A renovation of a 1880's office building lobby by MAGIC architecture
---
MAGIC architecture completed a renovation of an 1880's office building lobby for a 21st-century tenant. And they did this while maintaining a historical continuity to the old building.
Built within one of Austin's Landmark Historical Buildings, this small project was for a client struggling to lease an upstairs office. The upstairs was entirely disconnected from the street and exteriors.
Inspired by mountain biking trails, the architects proposed a switchback stair to ascend the 2o foot rise to the 2nd floor. The carpenters dubbed it, "The Magic Mountain".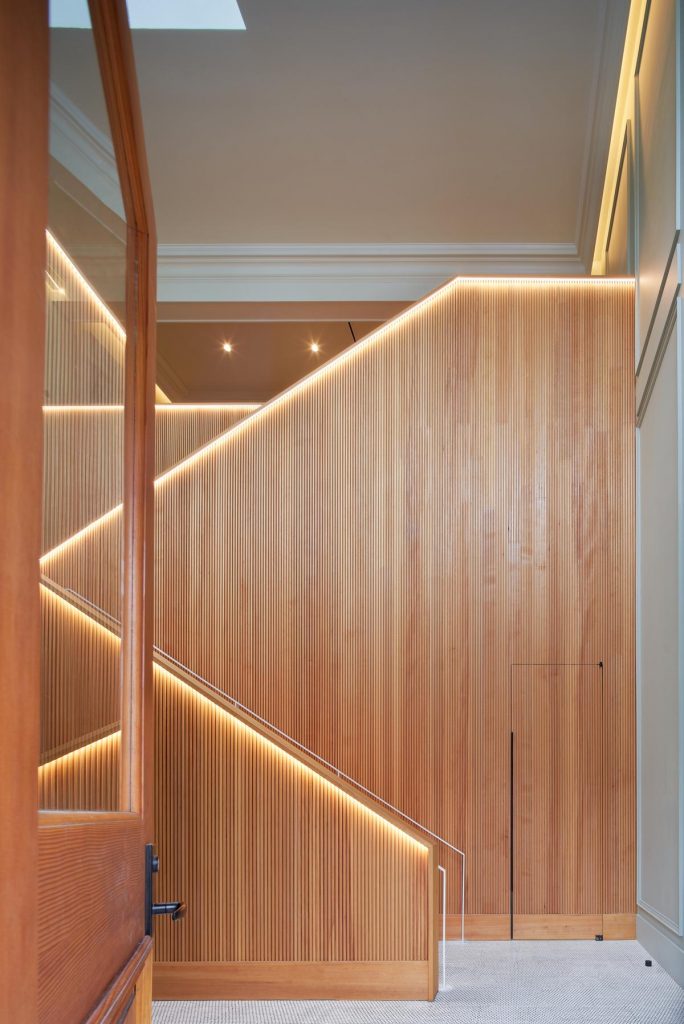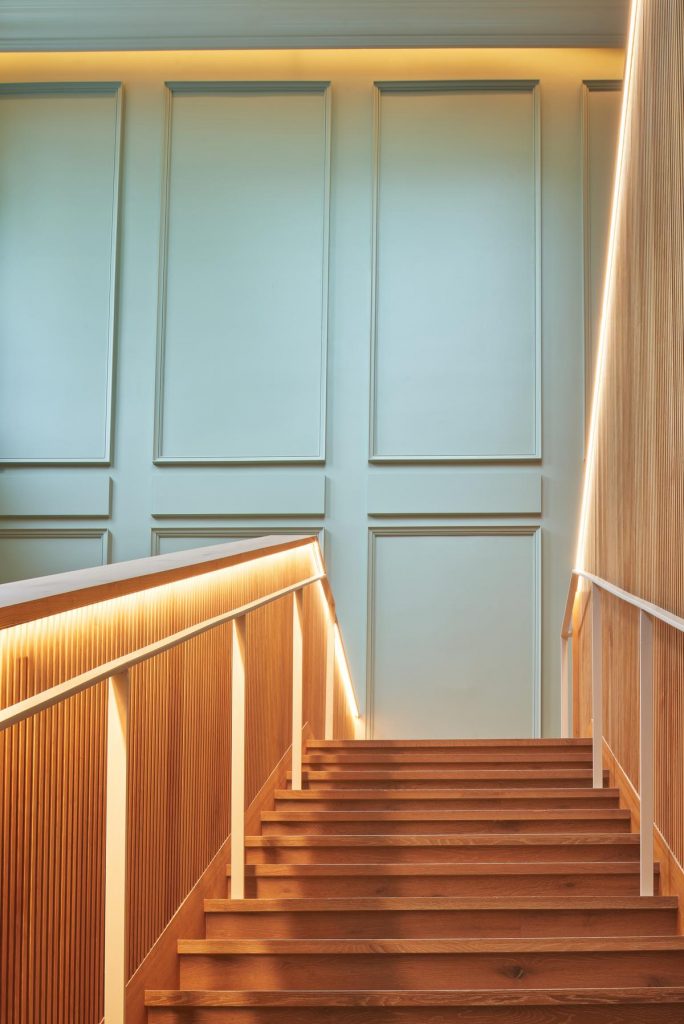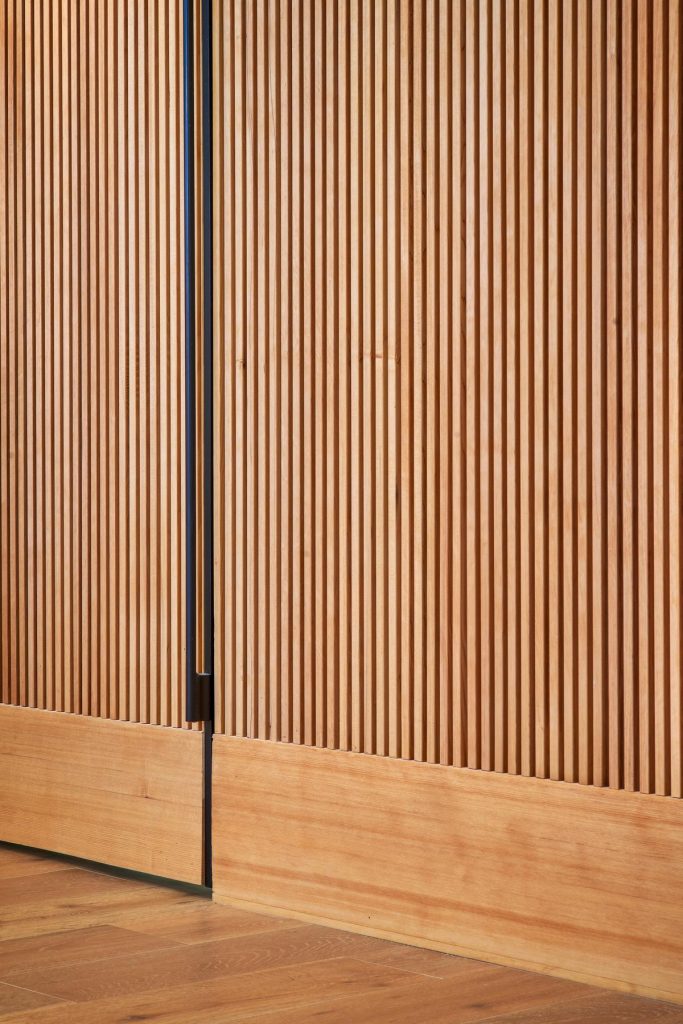 The walls are clad in oiled Hemlock grooved siding, capped with a custom-milled piece to conceal continuous LED tape lighting.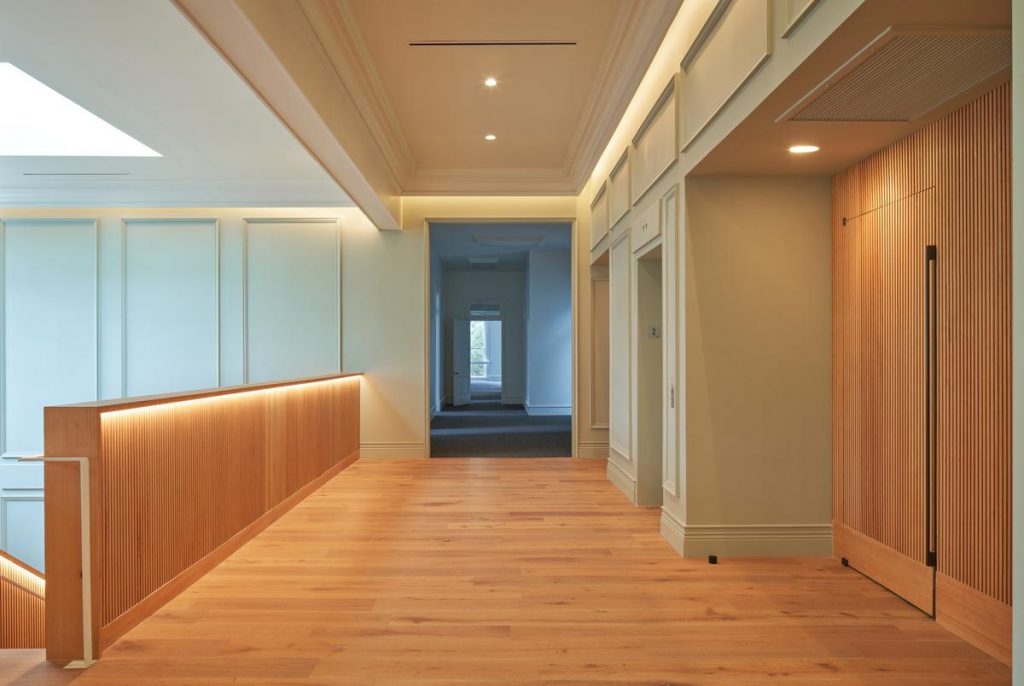 Behind the walls are functional spaces, hidden for visual simplification. Hallways that lead to the elevator are suggested by a vertical black door pull. Bathrooms upstairs receive similar treatment, to make those rooms secondary to the experience of the lobby.
Photography by Leonid Furmansky