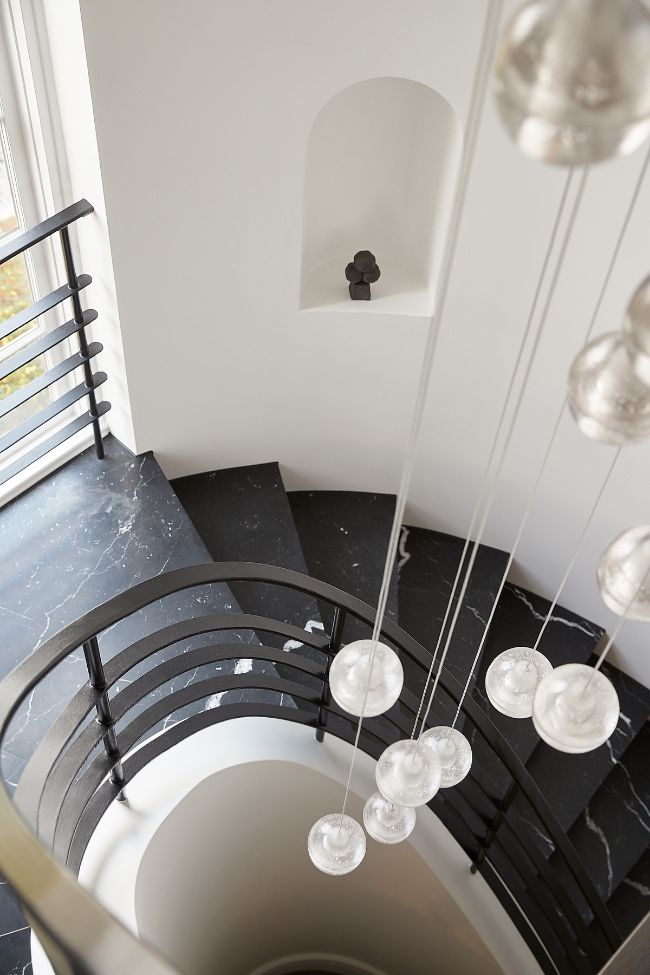 A Restoration of a Heritage Art Deco House by Riofrio Carroll Architects
---
The owner of this heritage art deco house, located in the center of Toorak, wanted to modernize the existing building to suit its current lifestyle while paying homage to its original legacy.
With beautiful garden features, the re-planning of this heritage home involved opening view lines out to the garden to create a connection with landscape, light, and air.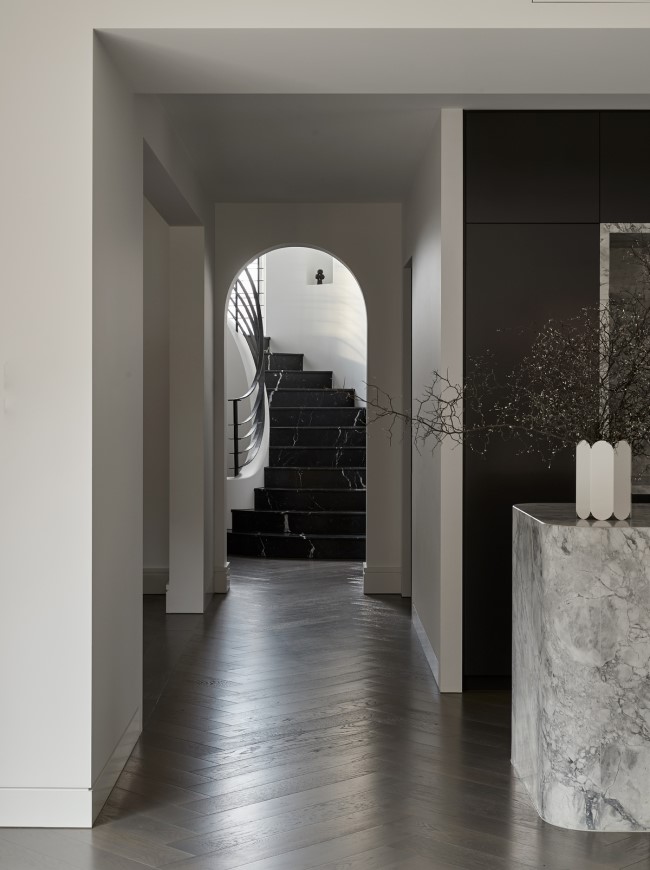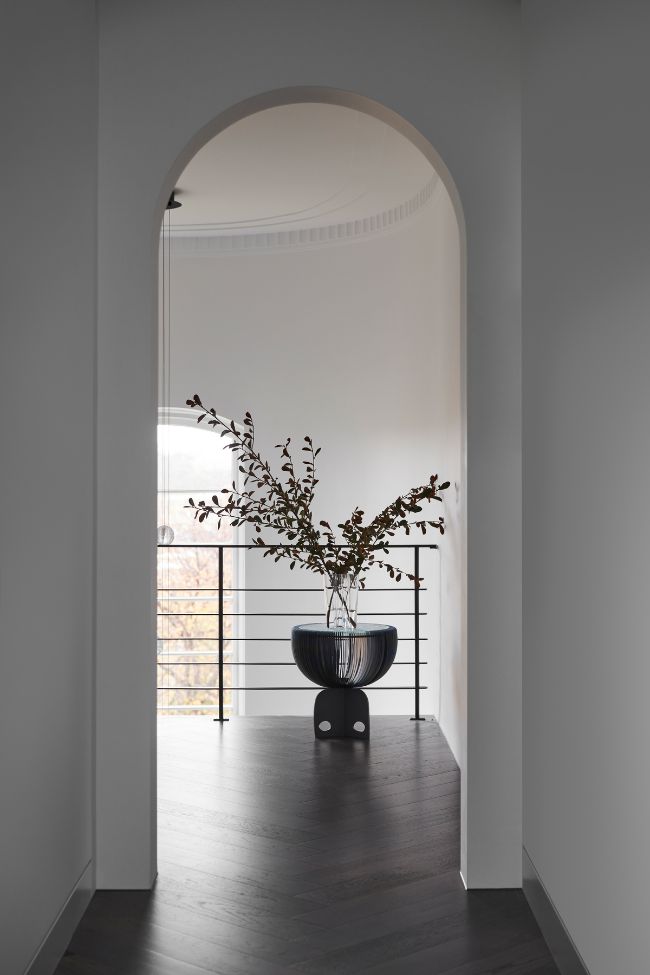 Workshops with the client revealed their enthusiasm for cooking and lead to a designed focus on the kitchen as not just a functional space for cooking but for entertainment and work. The kitchen is arranged for utility but the finishes and detailing speak to a sophisticated and luxurious style that is then carried through the rest of the house.
The original curving stair in the entry foyer of the house became a central organizational element. Visible from multiple angles within the house, it draws you from the public spaces on the ground level into the private areas above and to the basement garage. The architects restored the staircase with black marble treads complementing an original black steel plate balustrade. This combination of heritage and luxury elements goes on to inform the interior design of the rest of the spaces, from a renovated ensuite bathroom and sauna with soft dappled light to a darkened and styled whiskey room.
Project by Riofrio Carroll Architects
Photography by Willem-Dirk du Toit