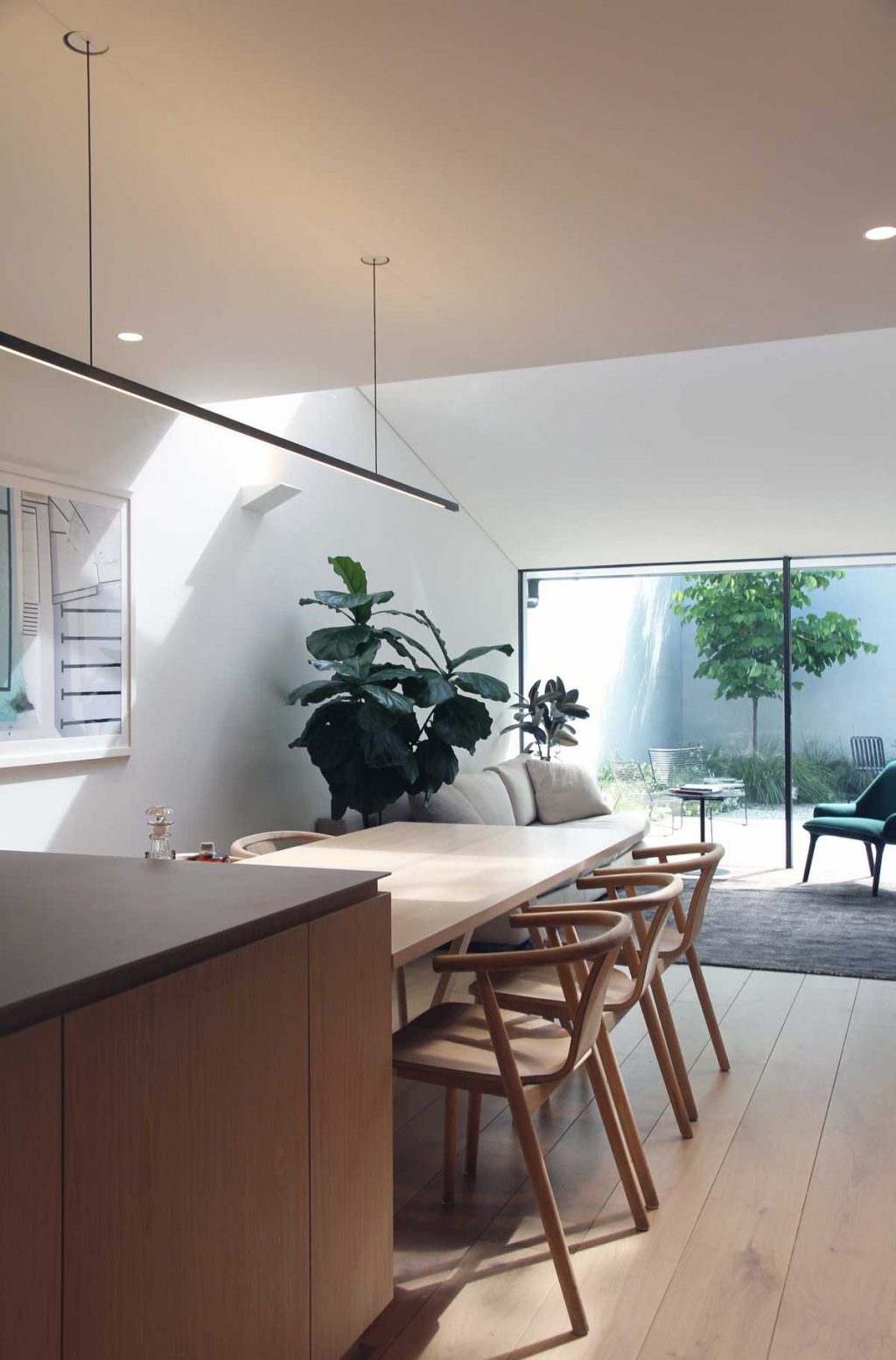 A significant alteration to a late 19th Century workers terrace
---
The Woollahra house is a pocket rocket in terms of space planning, with huge amenity added to a small site, expressed with a minimal contemporary design aesthetic juxtaposed against heritage character.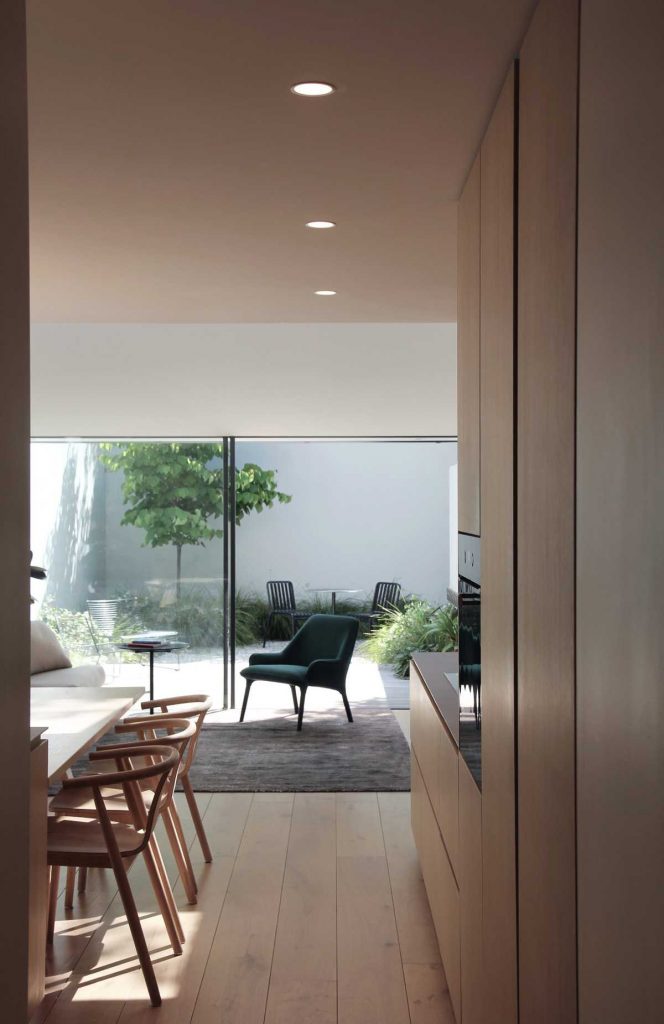 It is a significant alteration to a late 19th Century workers terrace, designed pragmatically over three split level storeys. Rigorous small space planning, and minimalist clean lines of the new works juxtapose with its original heritage in a striking contrast.
A feature steel and oak open staircase forms the central spine of the house, leading to three bedrooms with ensuites and generous ceiling heights. The stair's sharp lines and transparent form reduces its visual impact, allowing the 100-year-old repointed sandstone boundary wall to be revealed and celebrated. A large skylight above the stair filters sunlight to the ground floor while allowing ventilation via the stack effect.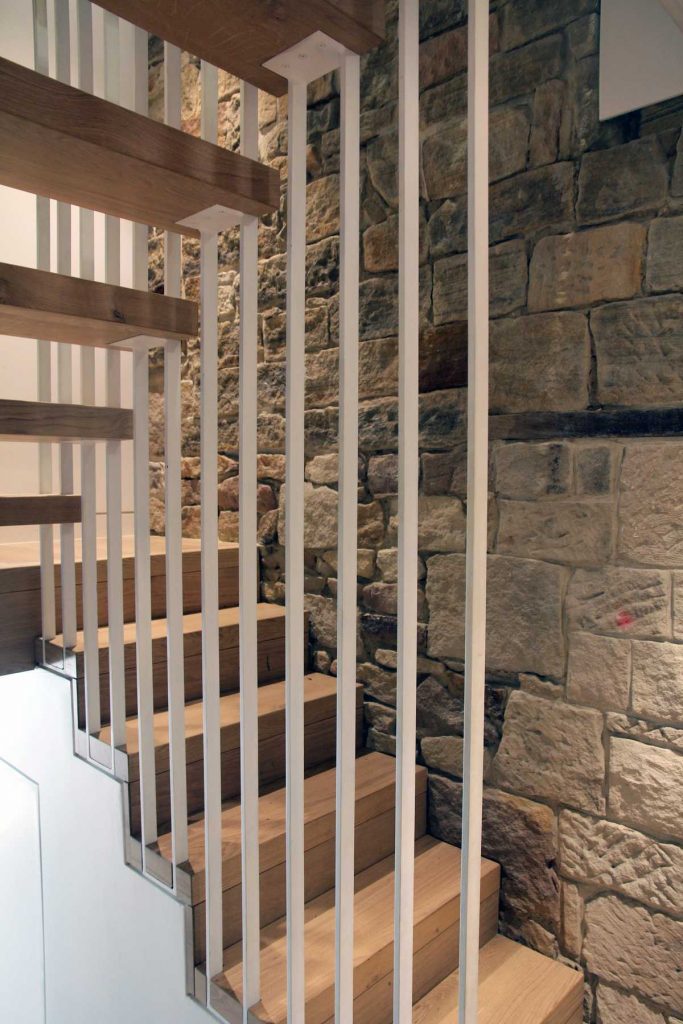 The new addition of the open plan kitchen and living room extends out into a bright walled courtyard creating a seamless transition between outside and in. The ceiling rakes upwards from the threshold to a full width skylight which floods the space with natural light. The play between light, scale and height in this open space helps delineate boundaries of each zone, whilst also drawing the eye through and out the back enforcing the new scale.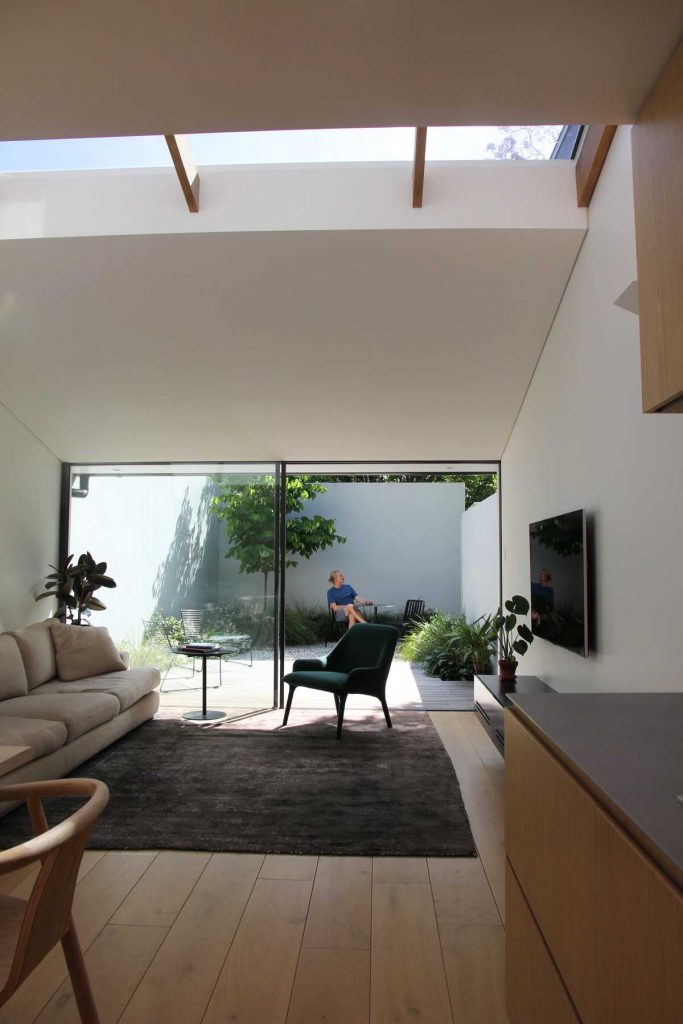 Minimal architectural detailing sets the contemporary character of the new, distinct from the heritage architecture. Schüco slimline German engineered doors with frames recessed and hidden in walls, sharp thin edge porcelain benchtops, a fine bronze Highline pendant, Vola tapware and crisp shadow line details to the ceiling are all agents working to express a new contemporary feel. All of these attributes are bathed in natural light – the most important attribute for a terrace house typology.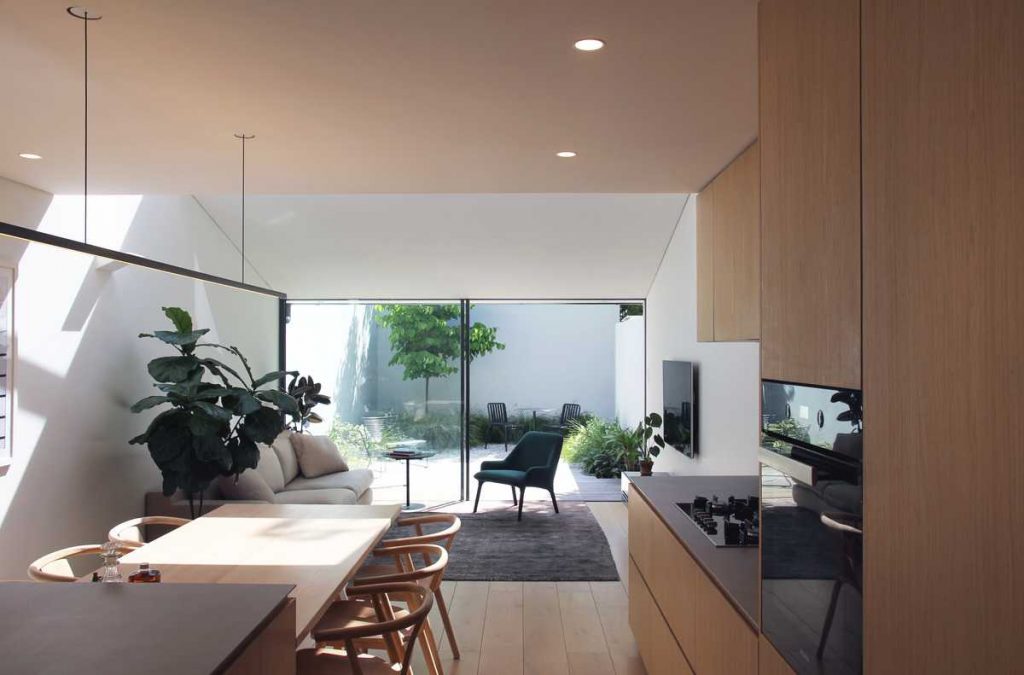 The minimal precise detailing is countered by the material warmth of the oak flooring, oak joinery, and the beautiful Henry Wilson timber dining table which has been integrated into the island bench.
Project and photography by Michael Cumming Architect