A Small Apartment Renovation By Jos Tan Architects
---
A renovation of a small apartment focused on efficient use of space while correcting decades of poorly-considered and improvised works from the apartment's past. Jos Tan Architects designed rooms and cabinets to maximize storage and usable surfaces. The team also cleverly balanced hard-wearing materials with timber and soft furnishings. This resulted in a cozy, functional, and easy-to-maintain home.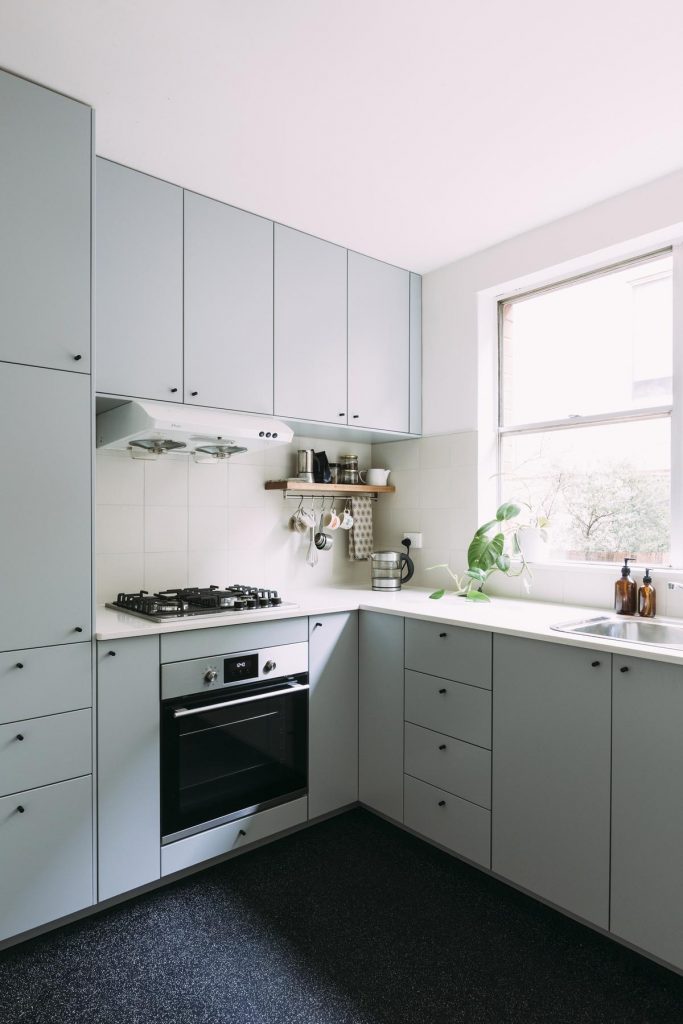 The brief was to make the apartment pleasant and functional for a family of three. During the renovation, the architects find out that the past renovators had chosen to cover up or to do half-fixes. For example, they in both the kitchen and bathroom that several layers of flooring had been installed on top of each other over the years, and that the electrical cabling in the bathroom was incorrectly installed. Fixing those problems properly was not just the right thing to do, but also improved the experience of using the spaces while increasing the value of the property.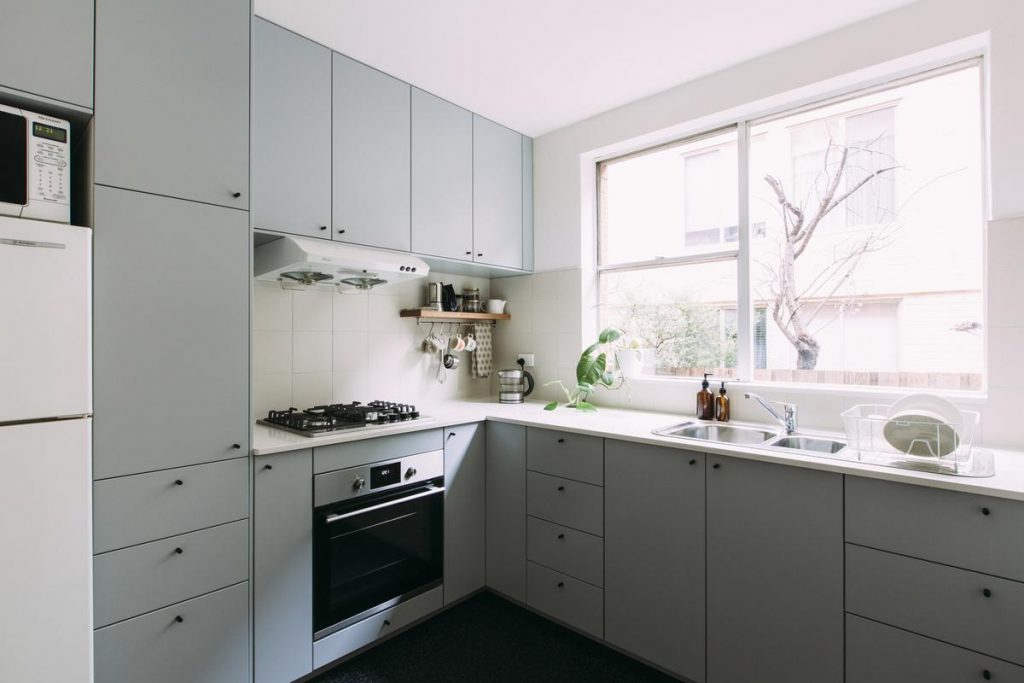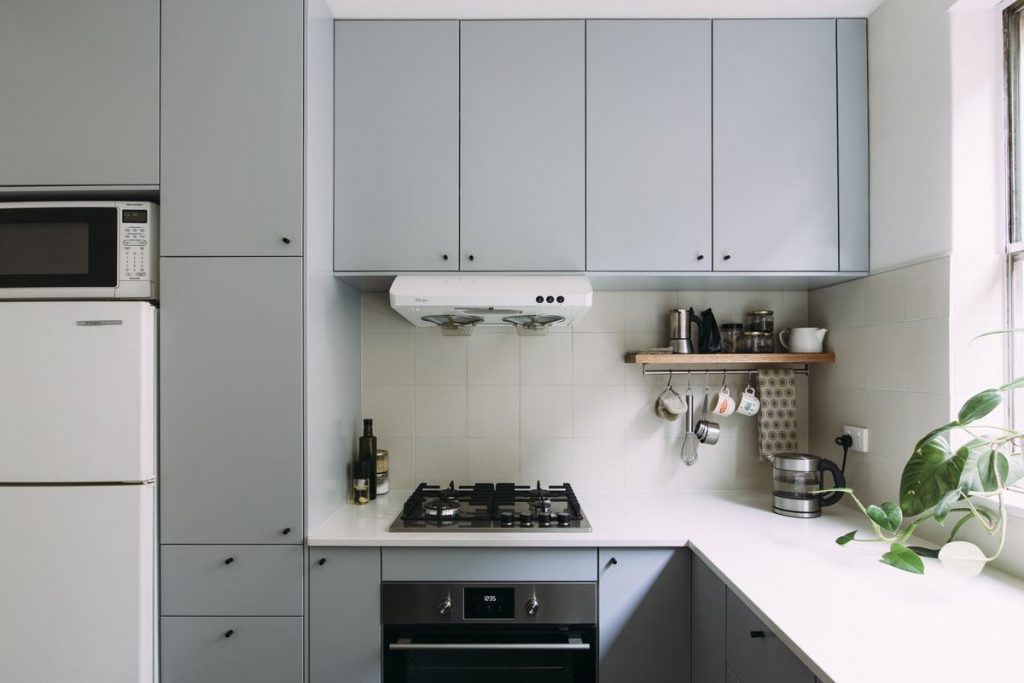 The architects selected composite stone for the benchtops and sills for durability and ease of maintenance. The porcelain tiles in the kitchen were sourced from a disposal warehouse for next to nothing, and those in the bathroom are standard white glazed ceramic. As the team says – "As a general rule, we believe that good planning and design go a lot further than expensive materials when it comes to getting value for money".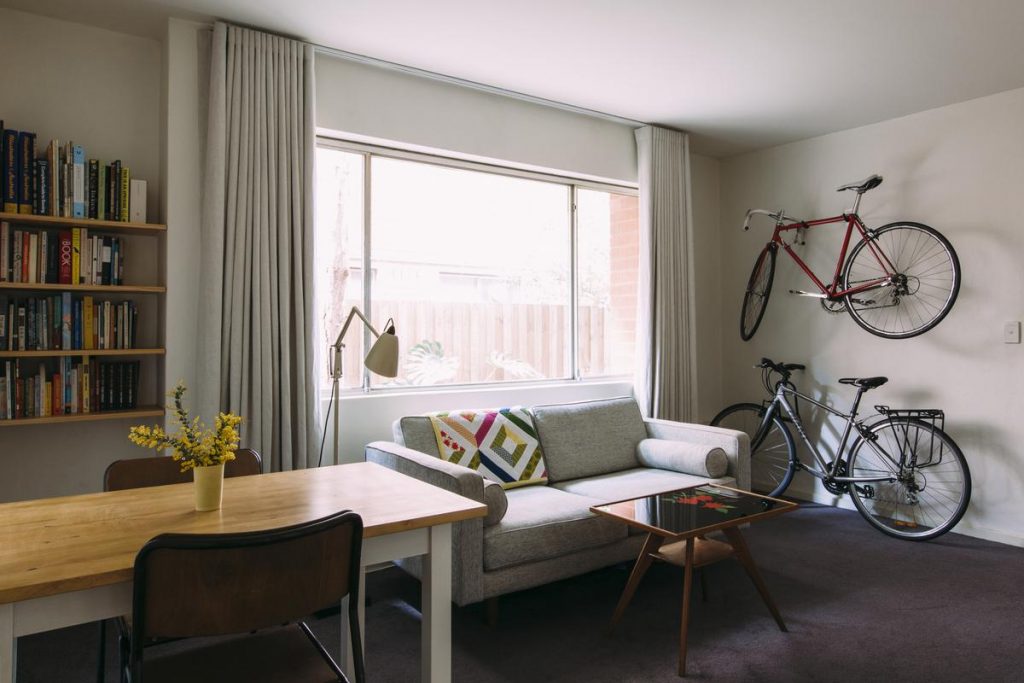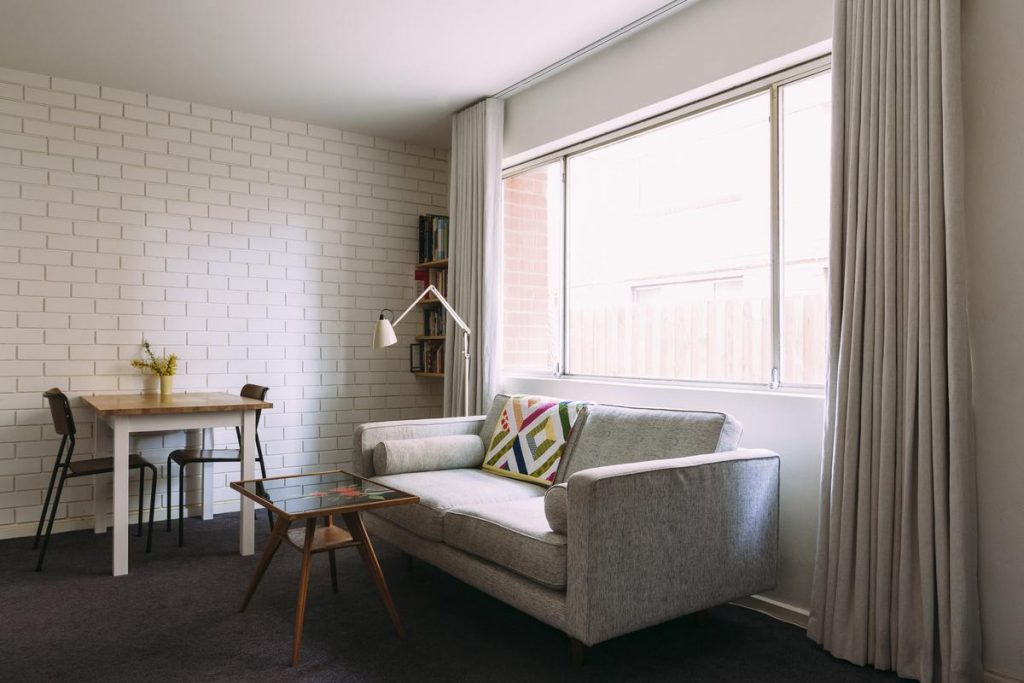 The architects added timber shelves not just to maximize storage, but to balance the hard surfaces with some warmth and softness. And if you ever want to completely transform the feel of an apartment while significantly improving its thermal performance, just replace the old Venetian blinds with some good quality drapes.
Photography by Hilary Walker