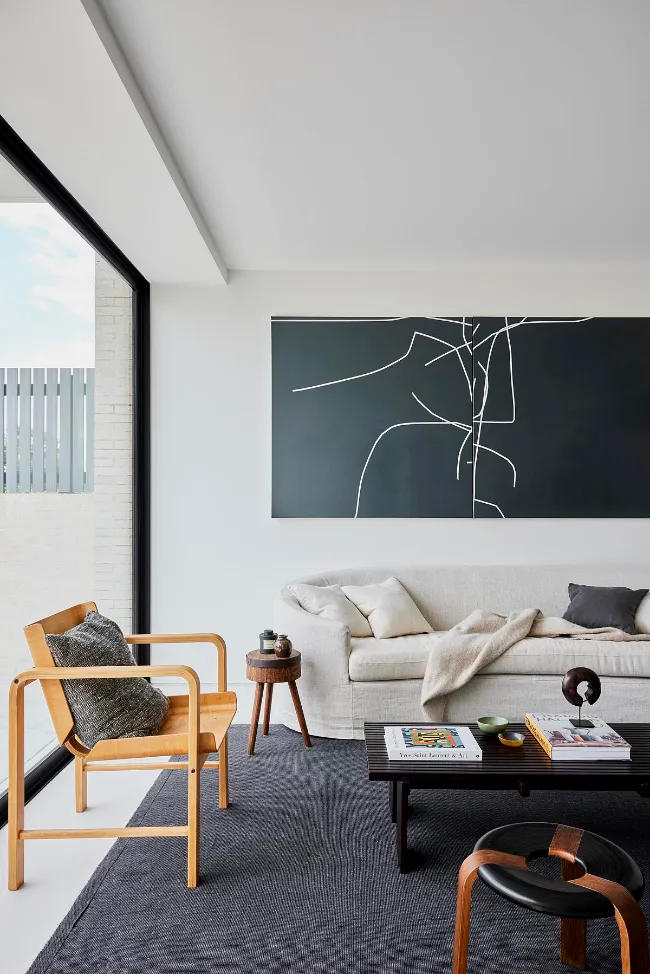 A Victorian Cottage Transformed by RÙN Architecture
---
In the midst of a street adorned with trees within the Queen's Park Heritage Conservation Area, you'll find a quaint Victorian cottage. Concealed behind its original one-story exterior lies a rejuvenated family residence, resulting from diligent efforts.
A Modern Extension Complements Tradition
The journey commenced by dismantling a series of dim, extended rooms from the initial gabled-roof structure. This was harmoniously merged with an airy, contemporary extension, carefully designed to honor the past. Positioned inconspicuously behind the original cottage, the new two-story addition respects the coexistence of the old and new components.
Reimagined Spaces and Connected Living
Delicately reshaped to invite sunlight deep into its core, the layout was reconfigured. The ground floor is now dedicated to communal living, while the upper level offers private sleeping quarters. The former street-facing bedroom has evolved into a formal sitting room that aligns with the house's heritage charm and fosters a connection to the surroundings—a dwindling custom in the local neighborhood. This is counterbalanced by a more casual living space with direct access to a rear outdoor terrace.
Seamless Flow and Thoughtful Design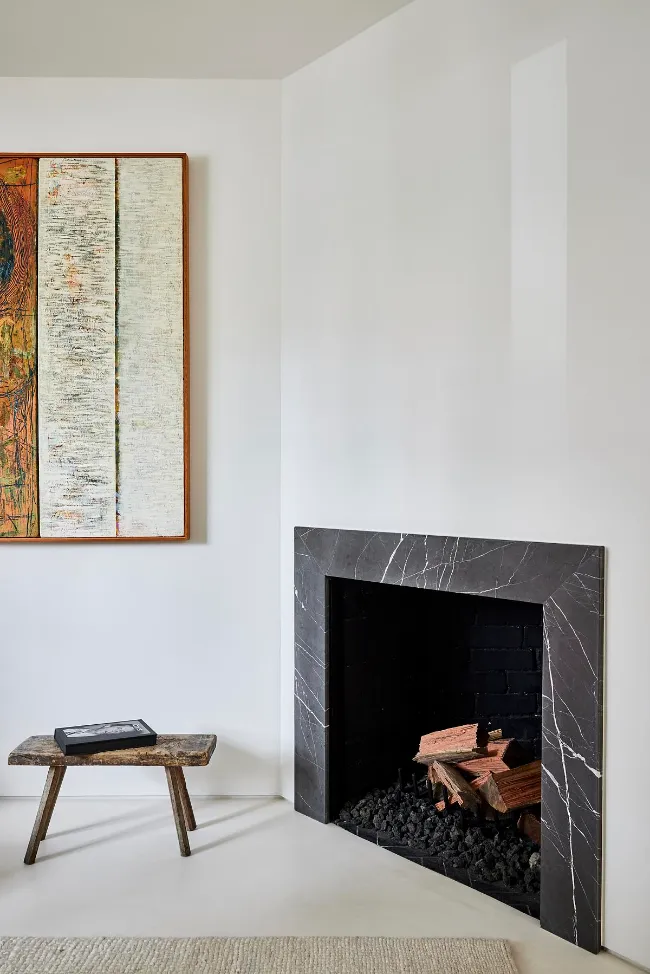 Nestled on an elongated and slender plot, the design thoughtfully links a sequence of appropriately proportioned areas, each providing glimpses of the outdoors. Adhering to the natural terrain, a discreet double garage is tucked away, with subtle steps leading to an outdoor entertainment terrace in the rear laneway.
Elegance and Warmth in Interior Design
Within the walls, the interior emanates a harmonious and tangible ambiance, characterized by an overall soft and muted color scheme. Distinctive elements are highlighted through the use of natural stone and wood, enhancing the interior space's allure.
The Heart of the Home: Kitchen and Dining
Central to the dwelling are the kitchen and dining area, equipped with expansive glass doors that open to a slender north-facing courtyard. What was once shadowed and confined now welcomes light and seamlessly integrates with the natural surroundings.
Project by RÙN Architecture
Photos by Pablo Veiga