A Zinc-Clad Addition by Robert Simeoni Architects
---
Station Street House sits on a prominent corner site in the heart of Carlton North. A new brick wall, distinct from the original pressed red bricks, forms the house addition. The wall wraps around the site to create a series of internal and external spaces.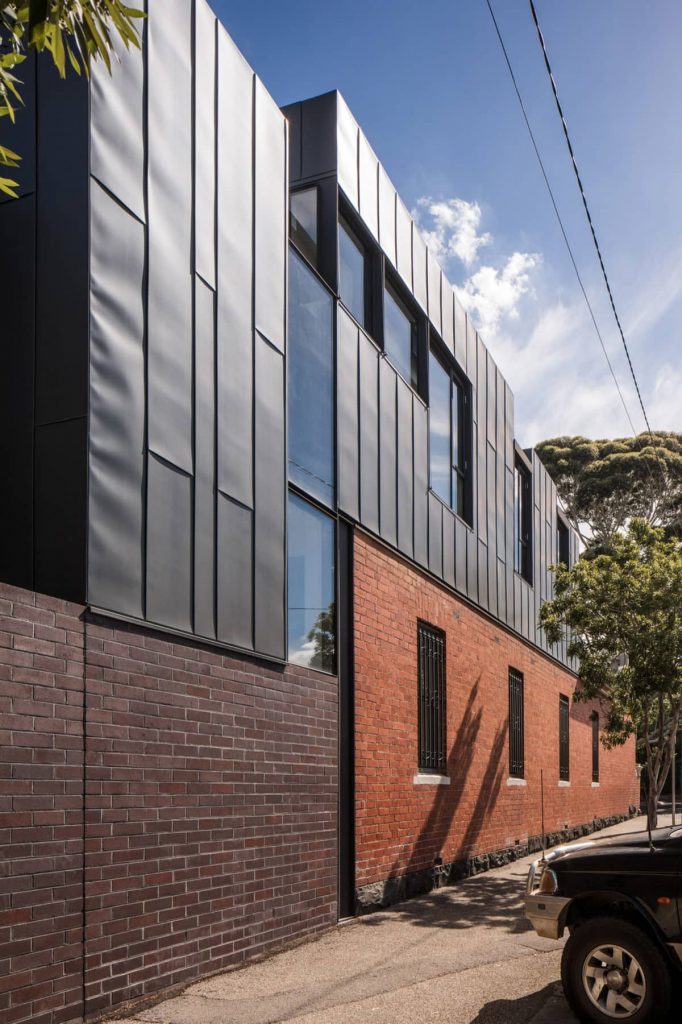 The zinc-clad first-floor addition sits above the brick plinth, forming a collection of volumes when viewed from the street. The architects sought a balance between old and new. They gave equal weight to the part of the existing building envelope, which they retained.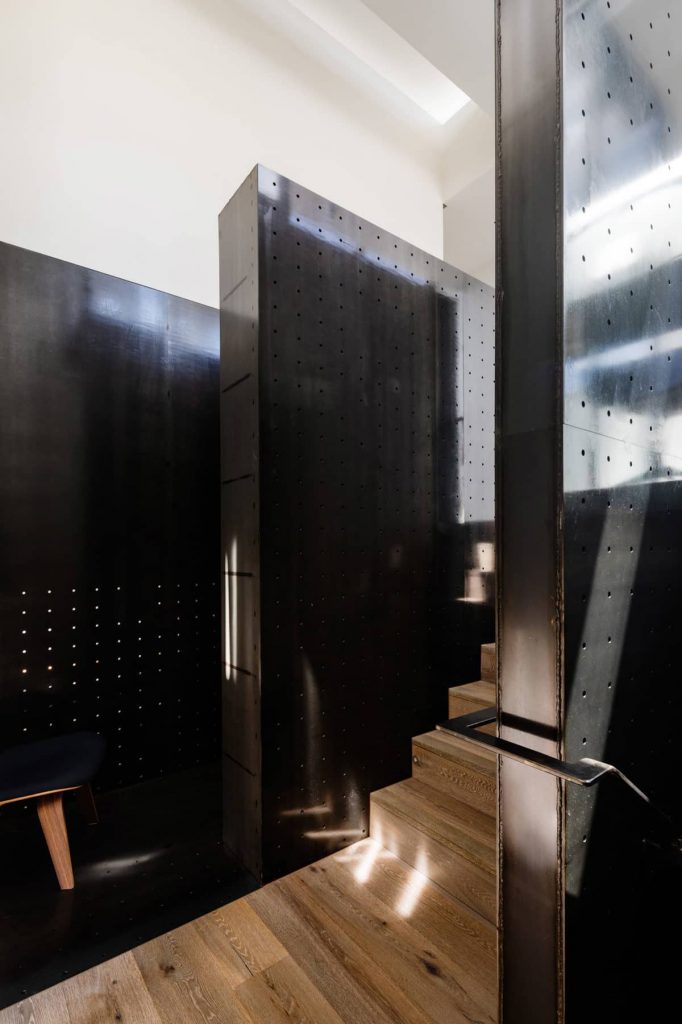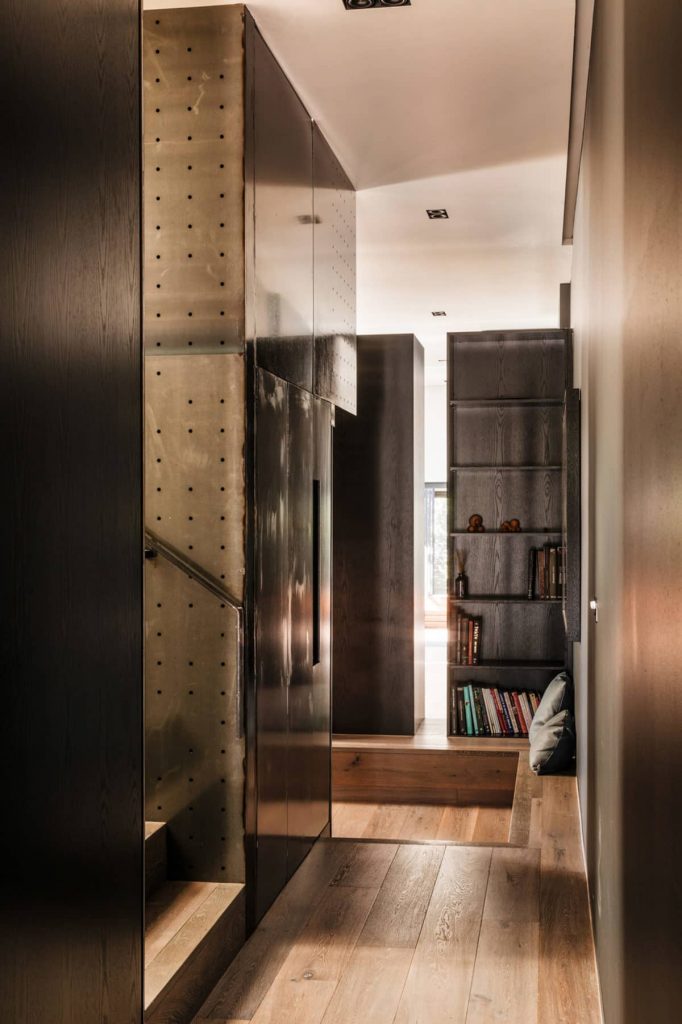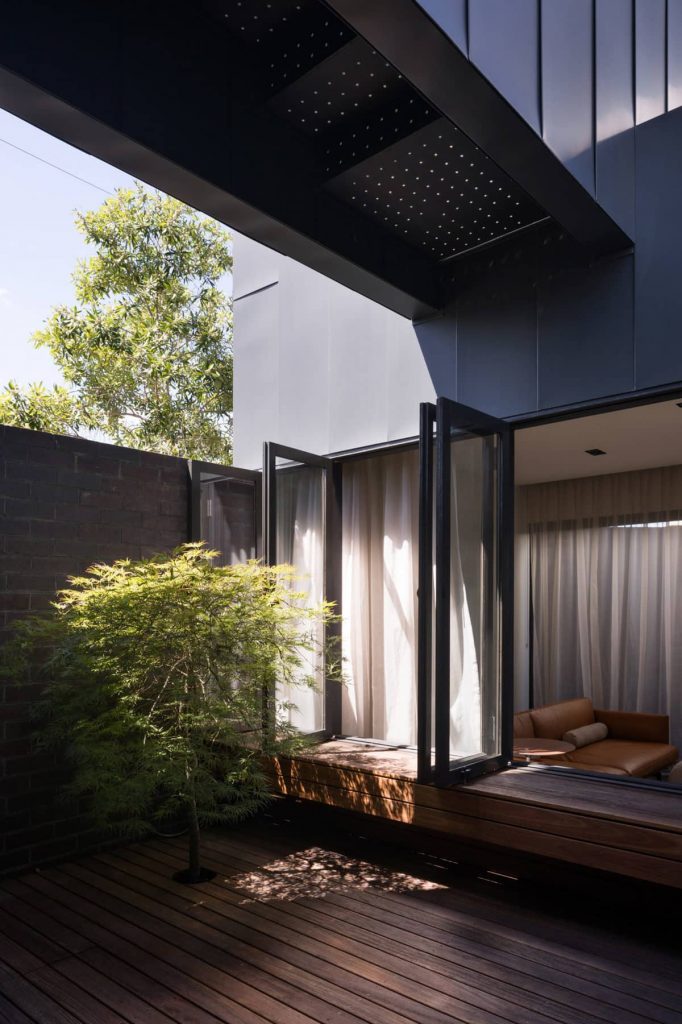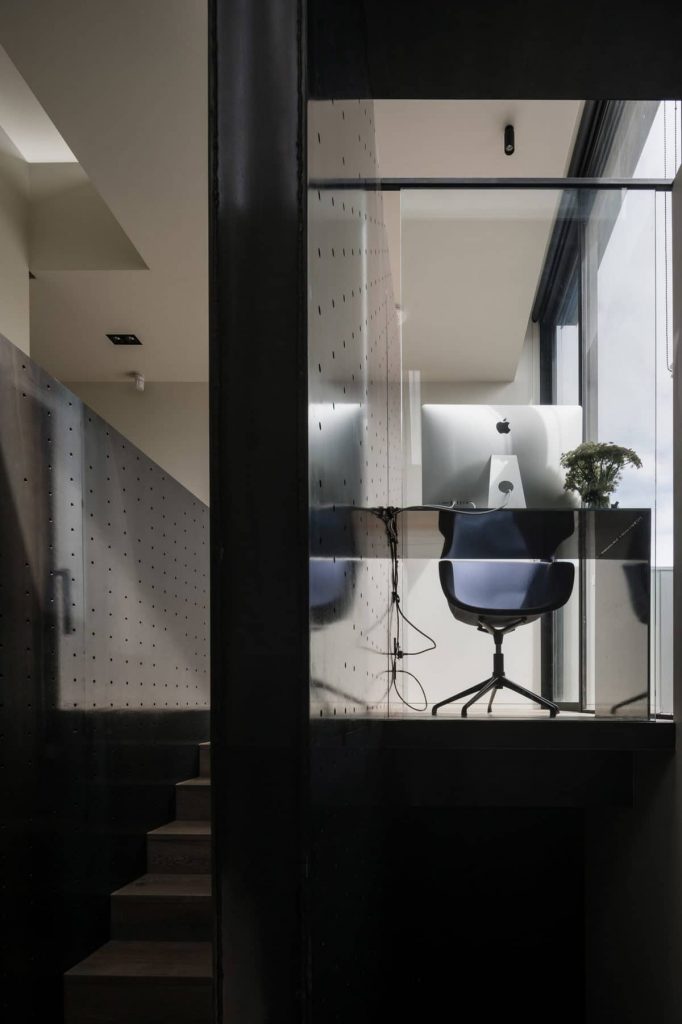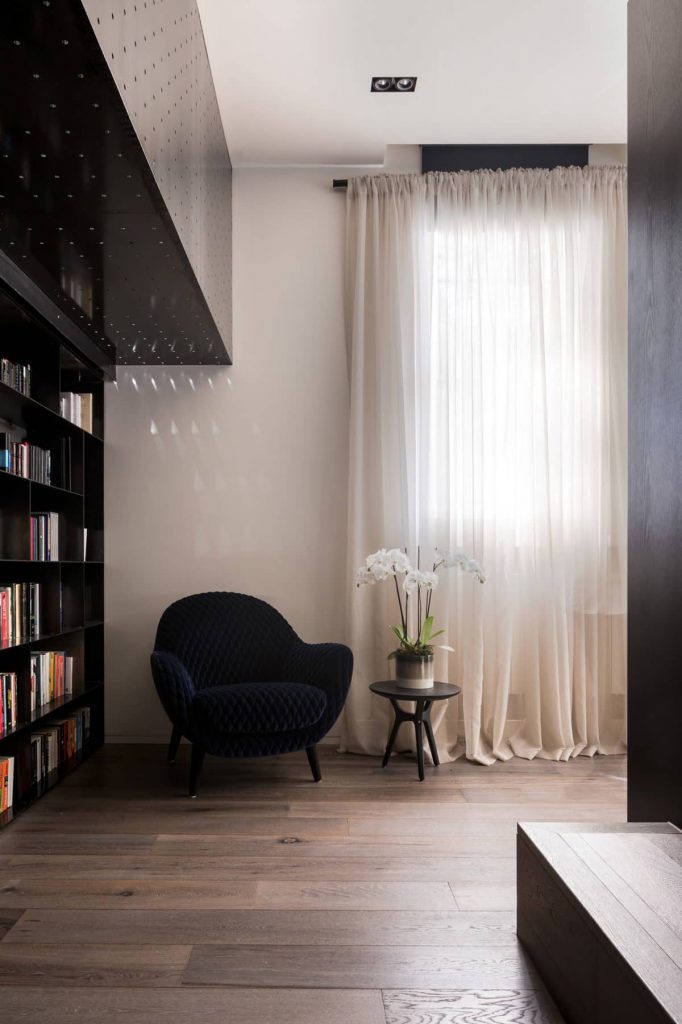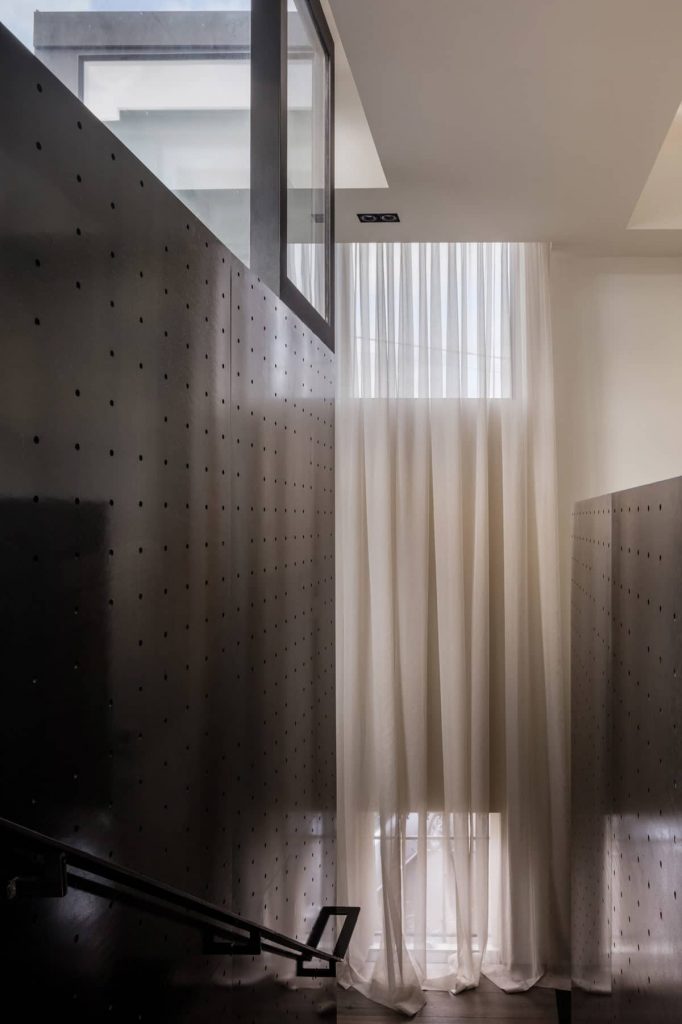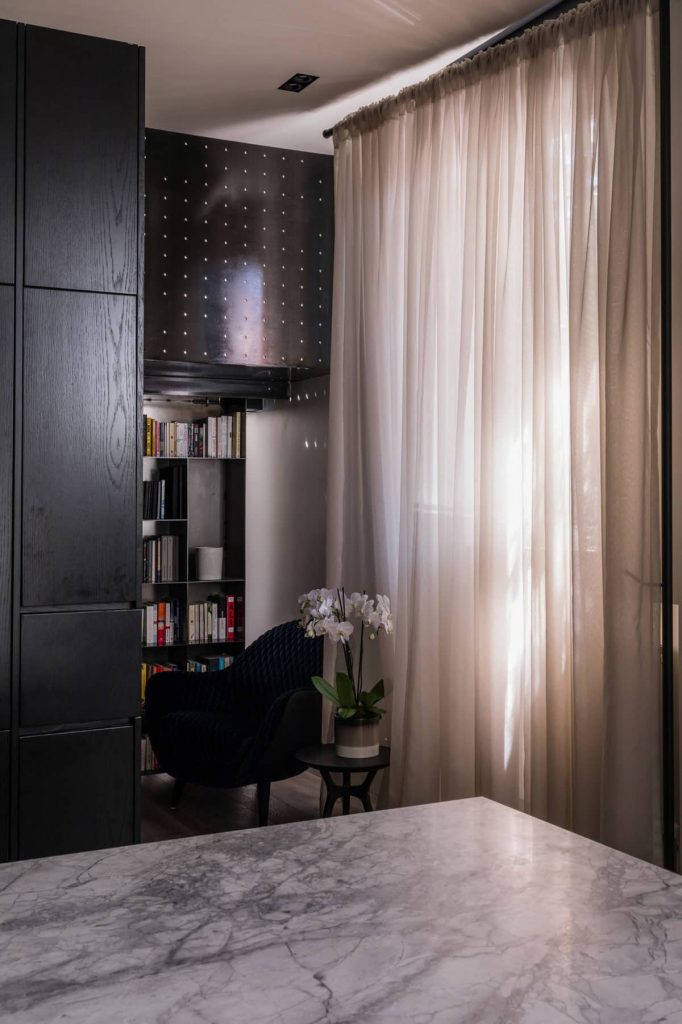 The central courtyard creates an interstitial zone. This zone now breaks up the living spaces while remaining connected visually. The architects also defined interior spaces by a series of layers, which create a sense of intimacy and enclosure. Sheer curtains filter light and provide privacy from both the street and within the house.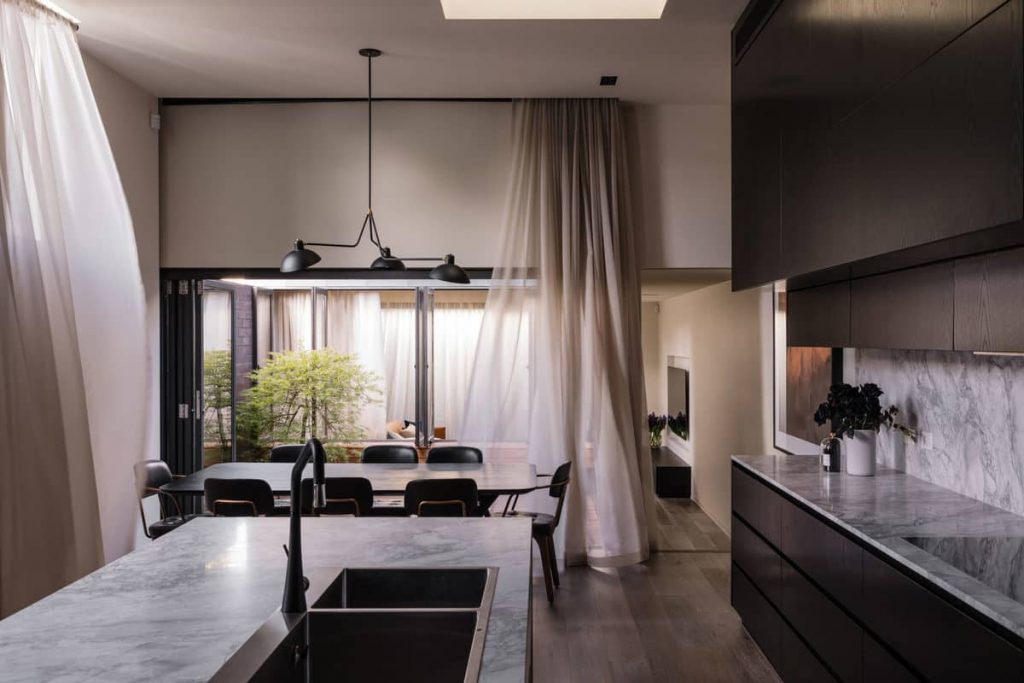 A perforated steel stair connects the house to the study. It's an introverted space accessed along the walkway, a tall and narrow bridge offering only a view of the sky.
Project by Robert Simeoni Architects
Photography by Trevor Mein