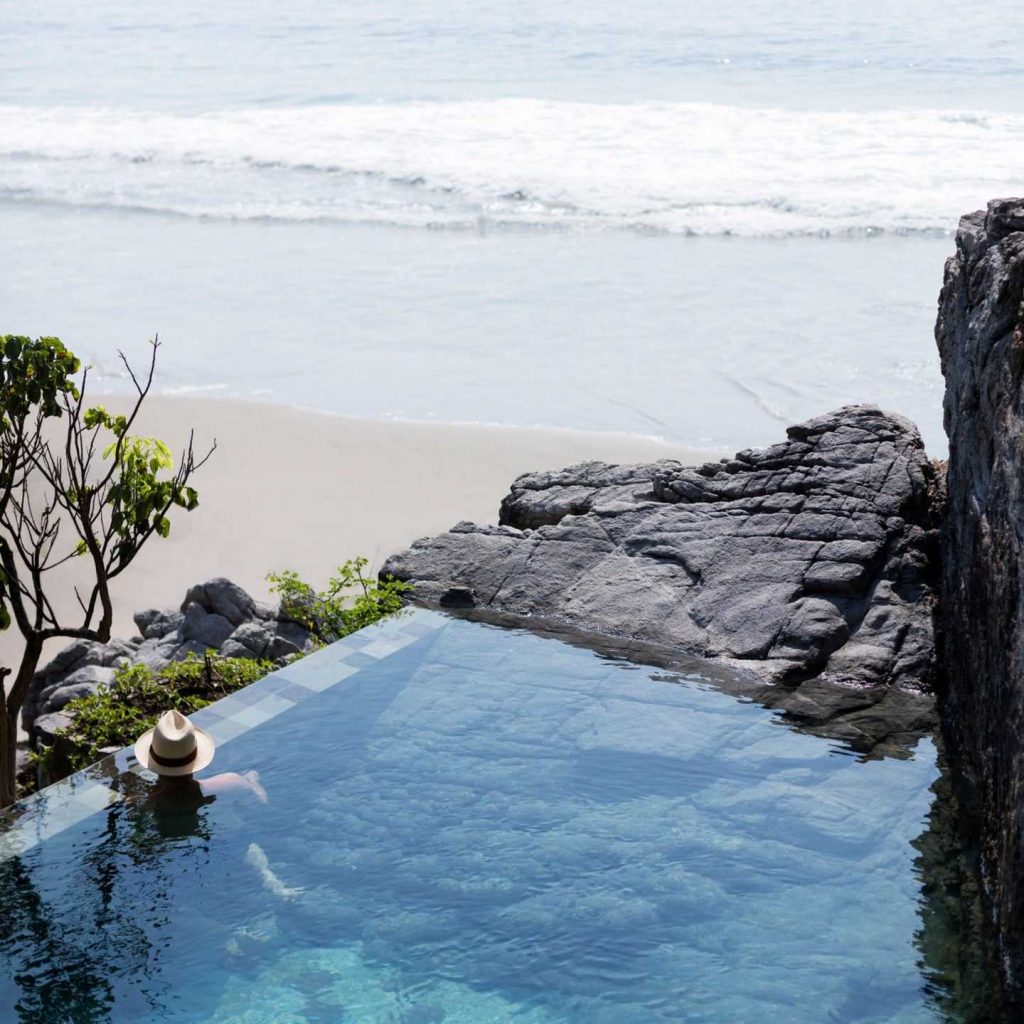 Amazing Pools: 8 Most Beautiful Swimming Pools in the World
---
Swimming is one of the best exercises, and there are plenty of reasons why. It is also a perfect way of meditation and relaxation. There are lots of activities you can do in water, including water polo, swimming, diving, etc. It's so good when on a hot summer you have a cool swimming pool where you can just chill out a bit. You can host pool parties, compete with your friends, and do so much in your pool. We have gathered 8 most amazing pools for your inspiration. So, if you are thinking of getting a swimming pool, this will be a great place, to begin with.
1. Amazing pools: a swimming pool carved into a hillside in Mexico
Architecture firm CDM designed this beautiful swimming pool and carved it into a rocky hillside with spectacular views over the Pacific Ocean.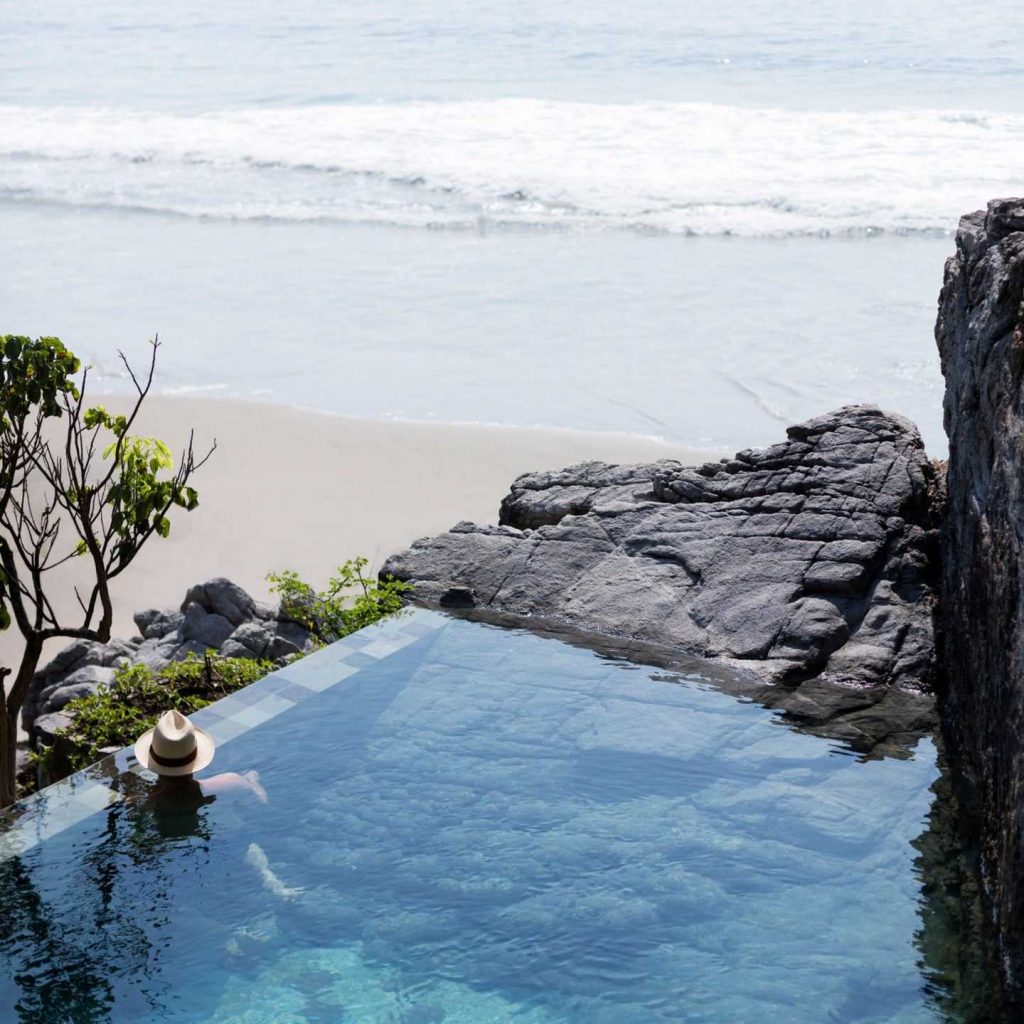 2. Amazing pools: a swimming pool on a roof
Observatory House was designed by Gabriel Orozco & Tatiana Bilbao. The main feature of the house is a circular swimming pool on the roof. Take a look!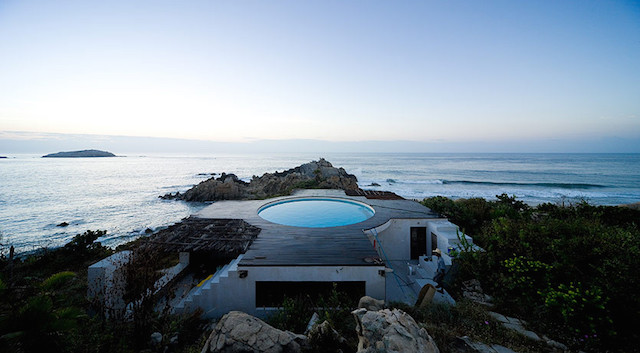 3. An infinity pool with the views over the Pacific Ocean
This gorgeous infinity swimming pool by Shinichi Ogawa architects in Kanagawa, Japan cantilevers out over an operating railway track. Check out the full article here.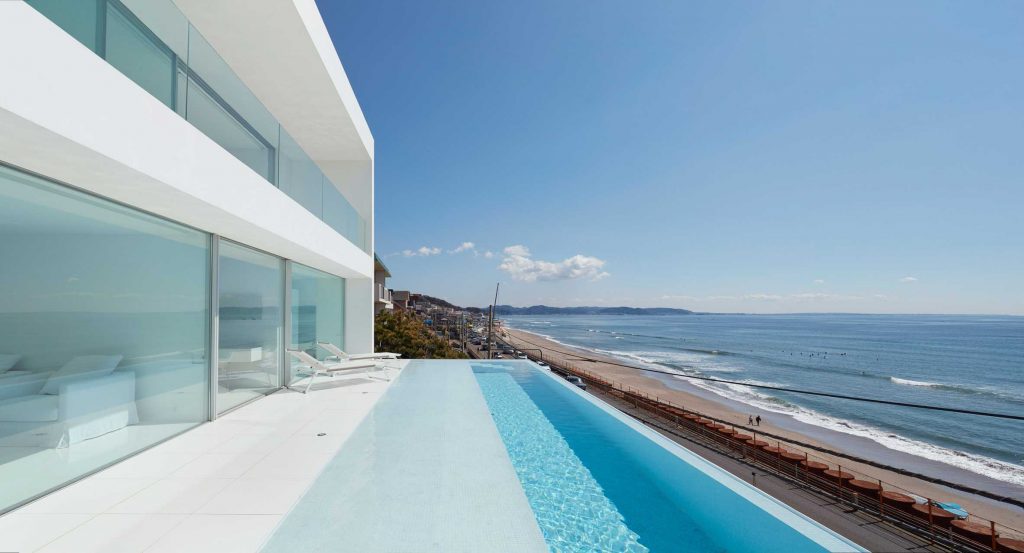 4. Amazing pools: chevron-patterned swimming pool by Claesson Koivisto Rune
A Swedish architecture studio Claesson Koivisto Rune covered this swimming pool and a spa house with chevron tiles. Check it out: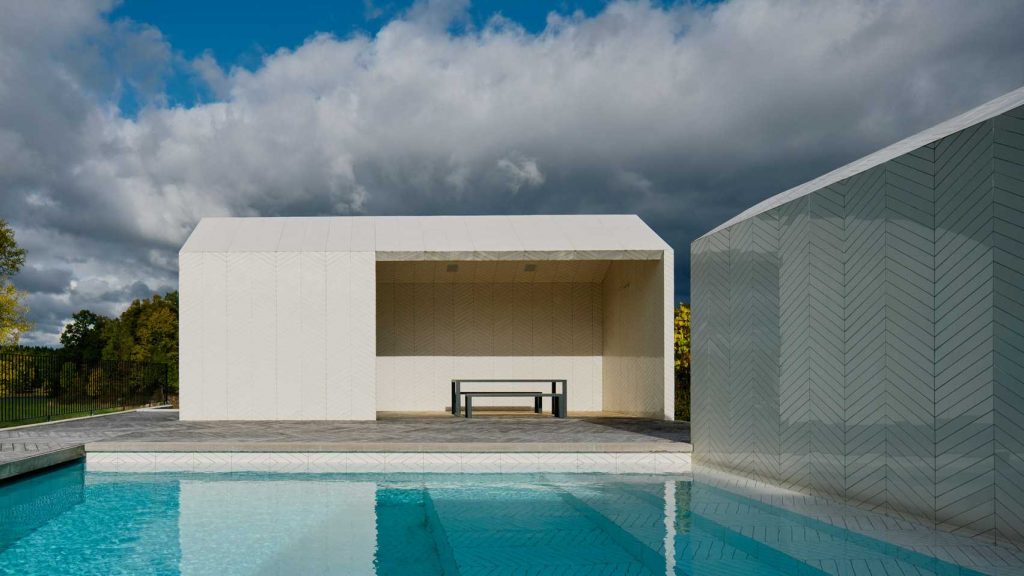 5. A narrow swimming pool in a concrete house
This narrow swimming pool runs alongside a beautiful concrete house in Austria designed by Marte.Marte Architects. The pool offers views over the Rhine Valley.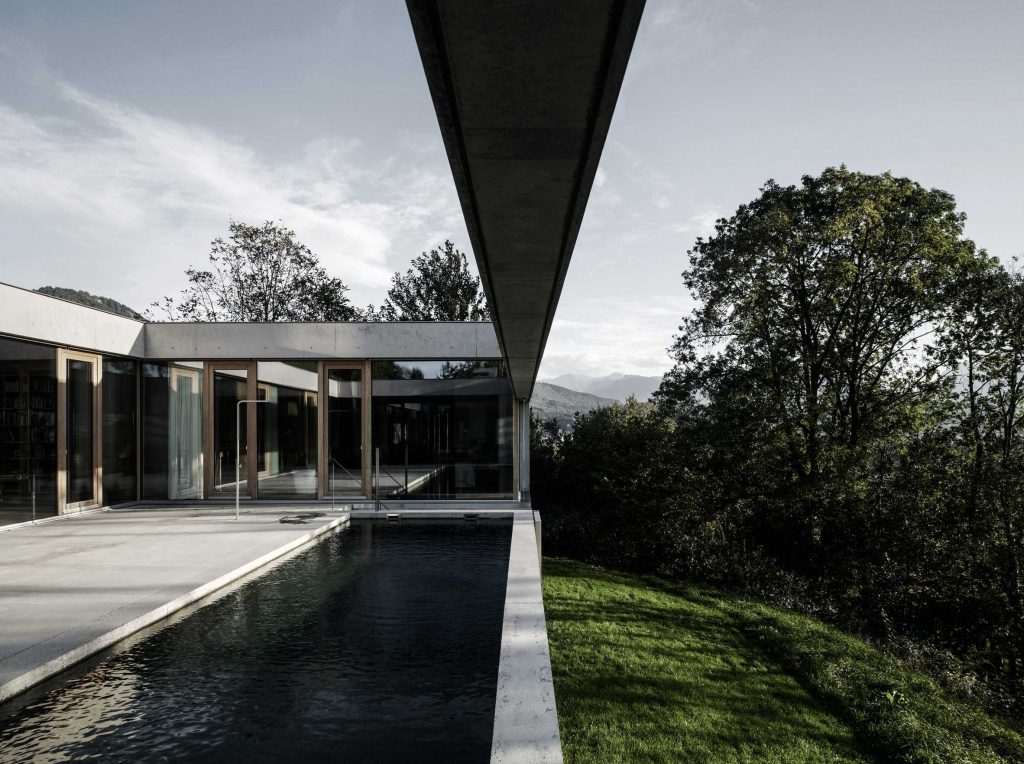 6. A swimming pool inspired by a water tank
This swimming pool designed by Carvalho Araújo offers views over Serra d'Arga mountains in Portugal. It is partially embedded in the plot's steep slope and was inspired by the domestic water tanks used to supply local houses.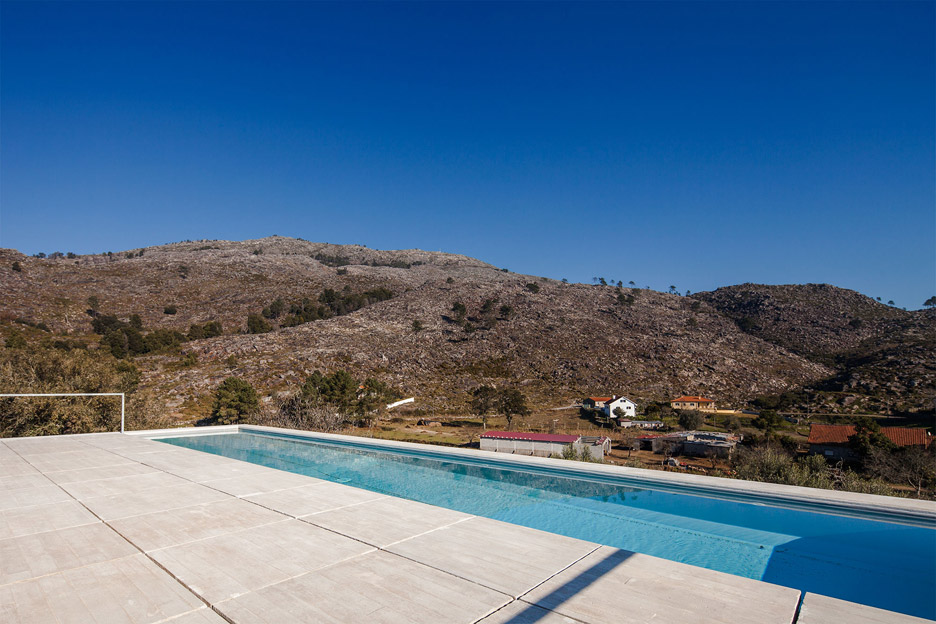 7. A small swimming pool reflects the surrounding buildings of Peratallada
This pool in Peratallada, Catalonia was designed by an architecture firm Mesura. A modern pool beautifully blends into the medieval buildings of the small Spanish town.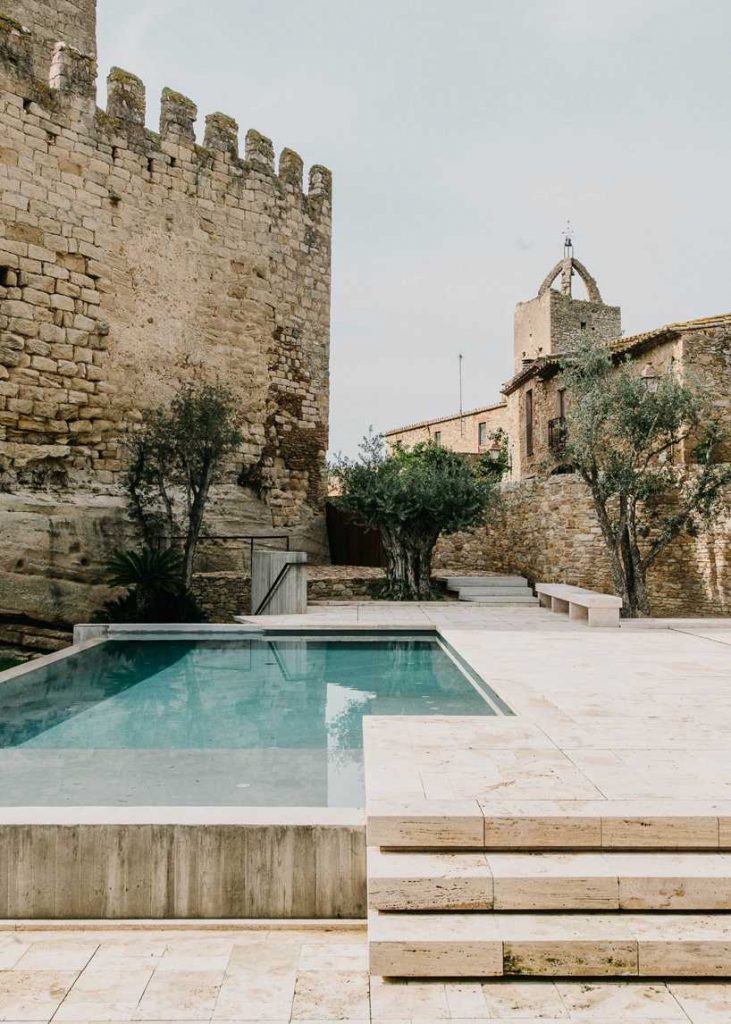 8. Amazing swimming pool on the cliff of Calpe
This wonderful house on a cliff with a beautiful swimming pool was designed by Fran Silvestre Arquitectos. It offers views over the Mediterranean sea.