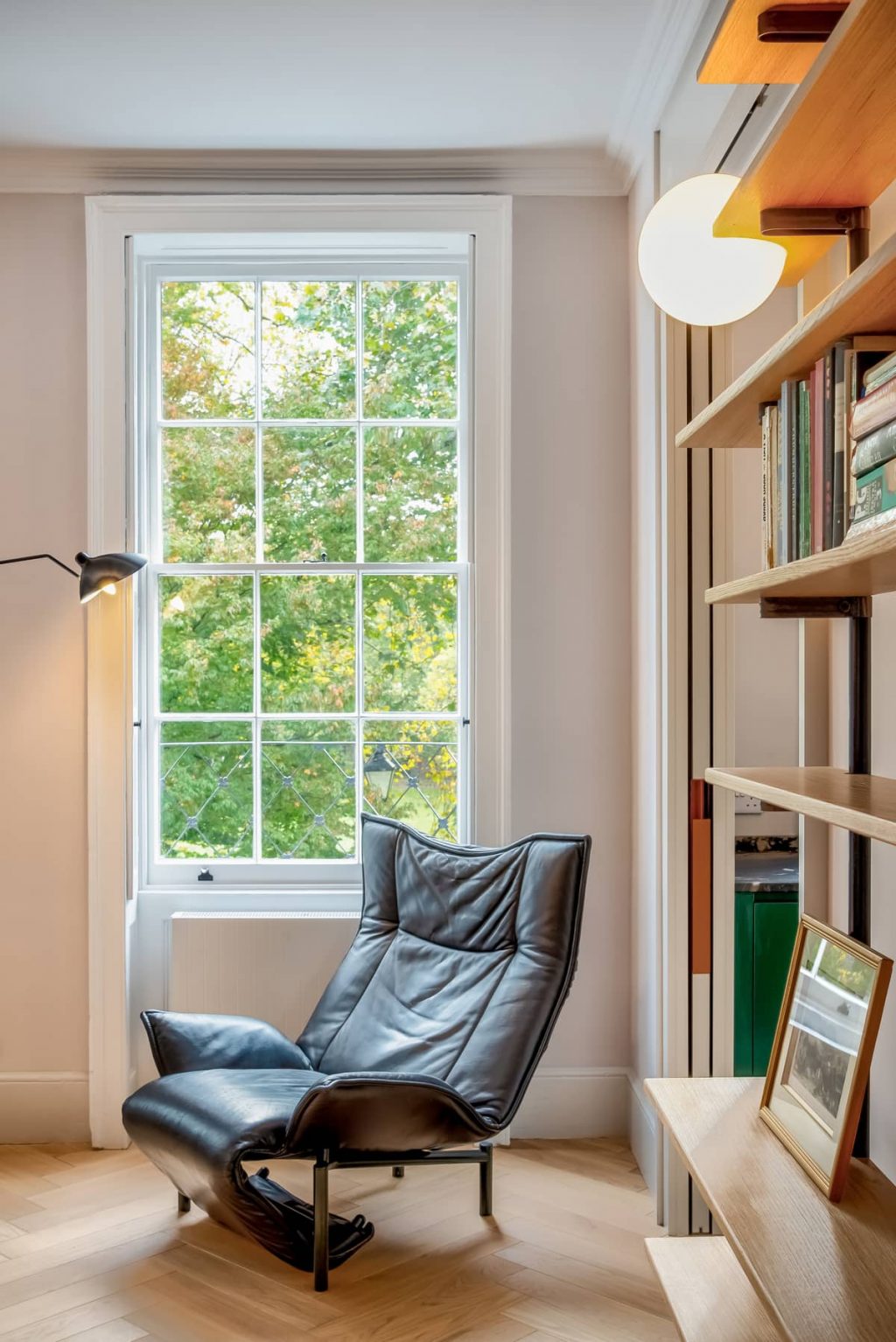 An 18th-Century Apartment Renovation by Patalab Architecture
---
With views overlooking Highbury Fields, a renovation of a two bedroomed-apartment on Highbury Terrace sought to extend this leafy outlook to as much of the flat as possible as well as restore grandeur to the listed space.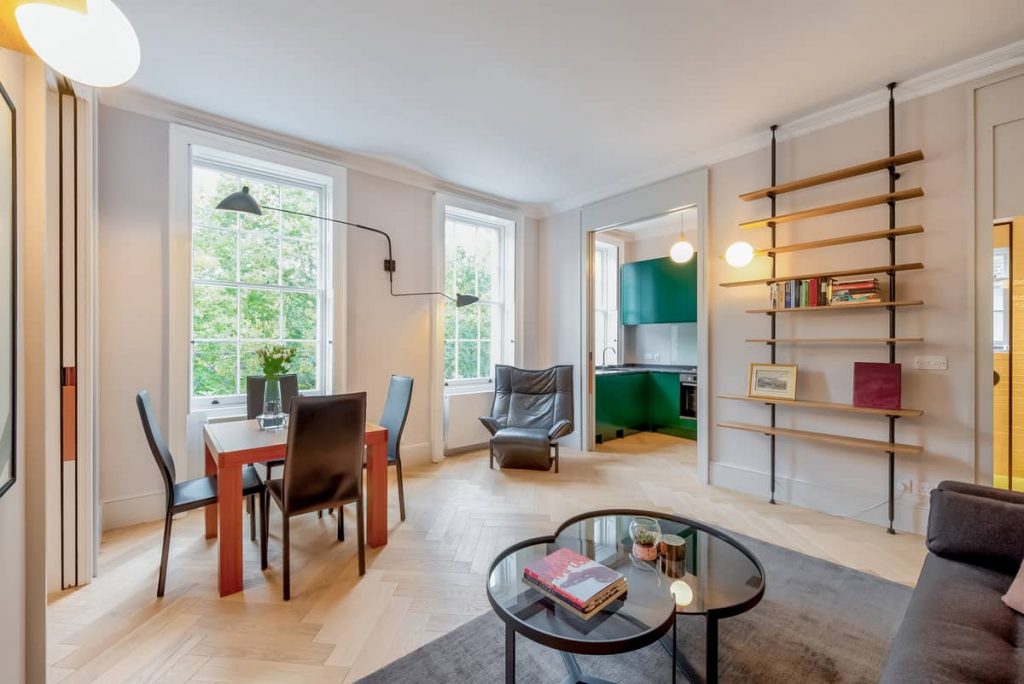 This 18th-century Georgian property was built like a house – and following the second world war, and a demand for more housing stock, the house was divided up to create a series of apartments. Since this division, the first-floor apartment has undergone various unsympathetic refurbishments, which have eradicated original proportions and moldings. The windows and shutters were the only historic elements still intact. Despite the lack of original features, the architects still needed to seek Listed Building Consent for their scheme.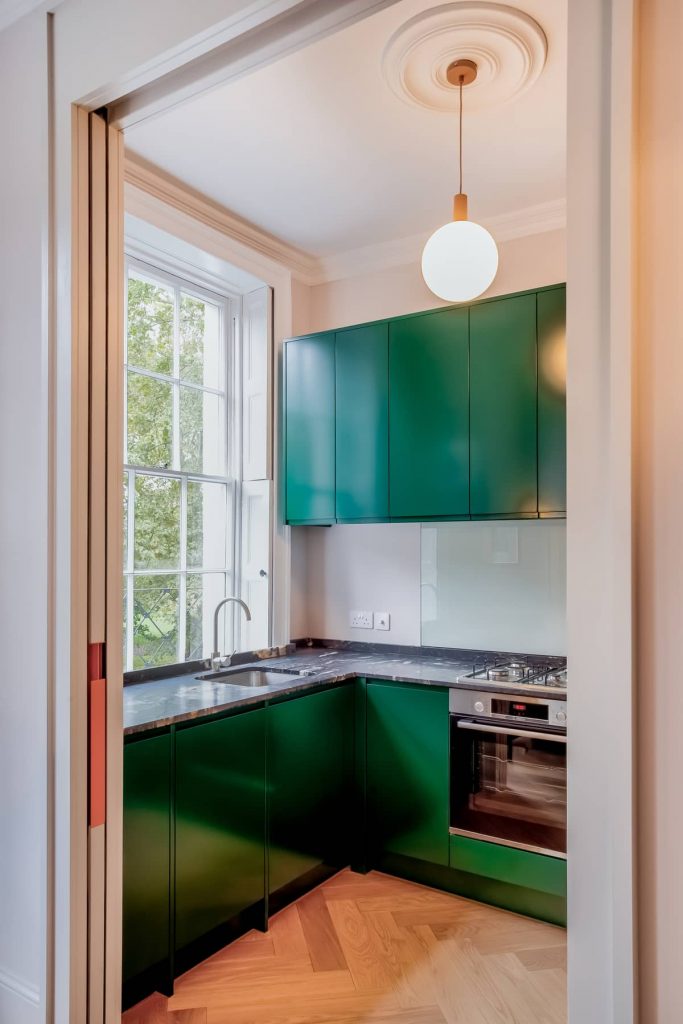 The biggest design challenge they faced followed their aspiration to remove an internal corridor that connected the living spaces, bathroom, and bedroom. By donating this former circulation space to the living room, they increased its size and created a more contemporary-feeling apartment. Their design had to ensure that the five doors that now lead off this central space didn't result in the opposite, the living room suddenly feeling like a lobby. They achieved this through careful detail design.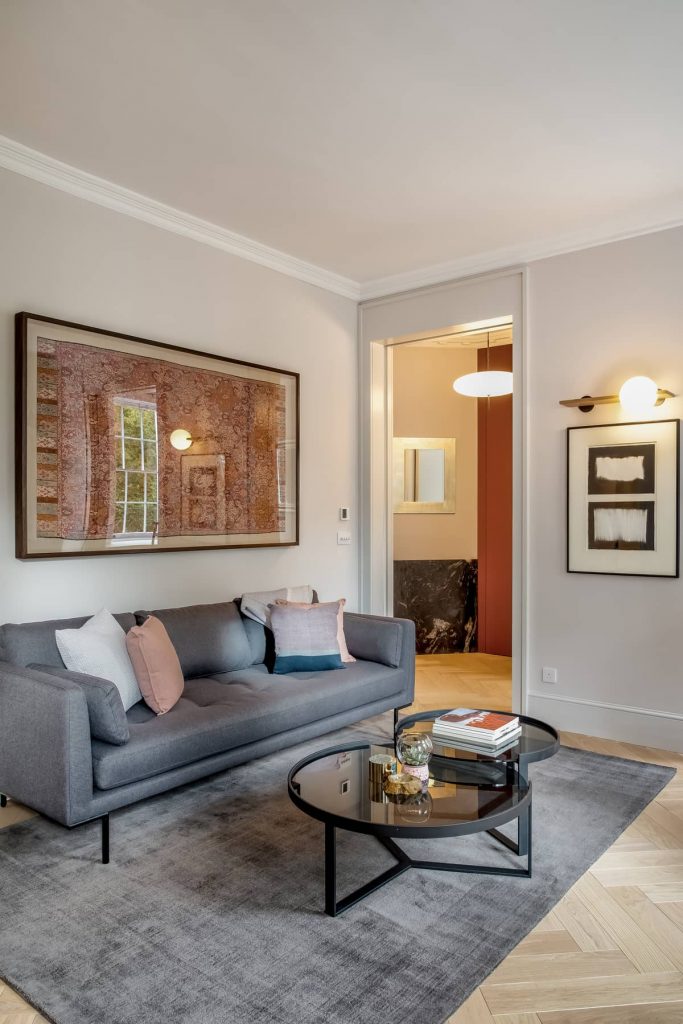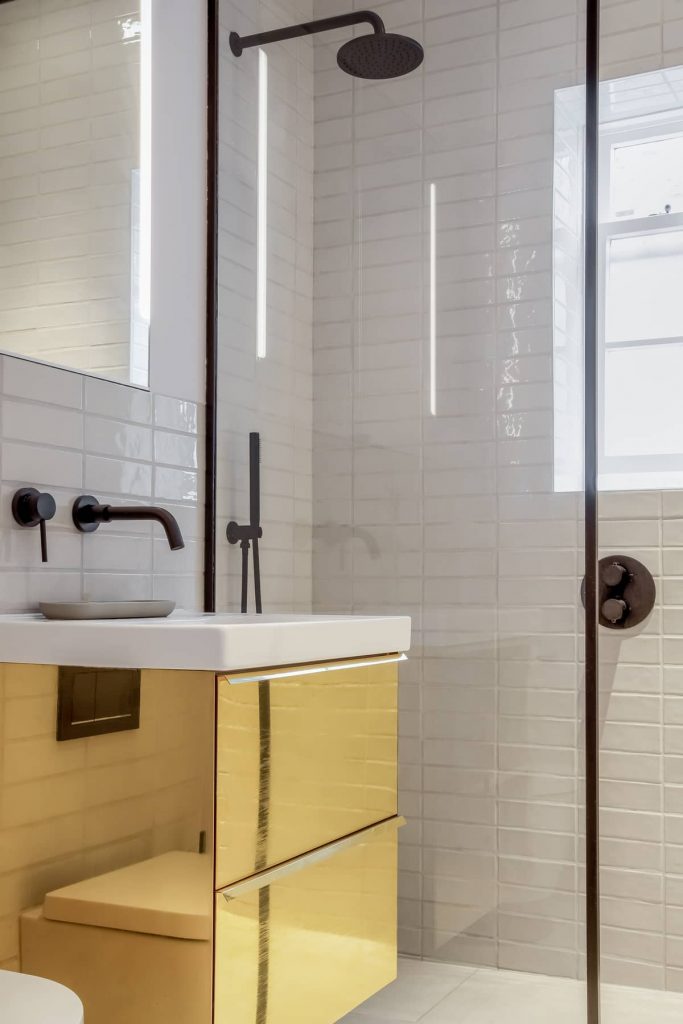 They made the doors to the kitchen and study tall, double, and sliding. It means that the doors can disappear into the wall and the living room, visually extending the space to the full width of the flat. A new herringbone floor also helps to enhance this elongation. To restore some of the original grand proportions of the space, the architects aligned the architraves for these sliding doors with the height of the original windows and mimicked molding profiles. They then extended these details to the three other hinged doors (leading to the lobby, bedroom, and bathroom) and even extended all the architraves to align (despite the lowered ceilings on the other side that limit the height of the door openings).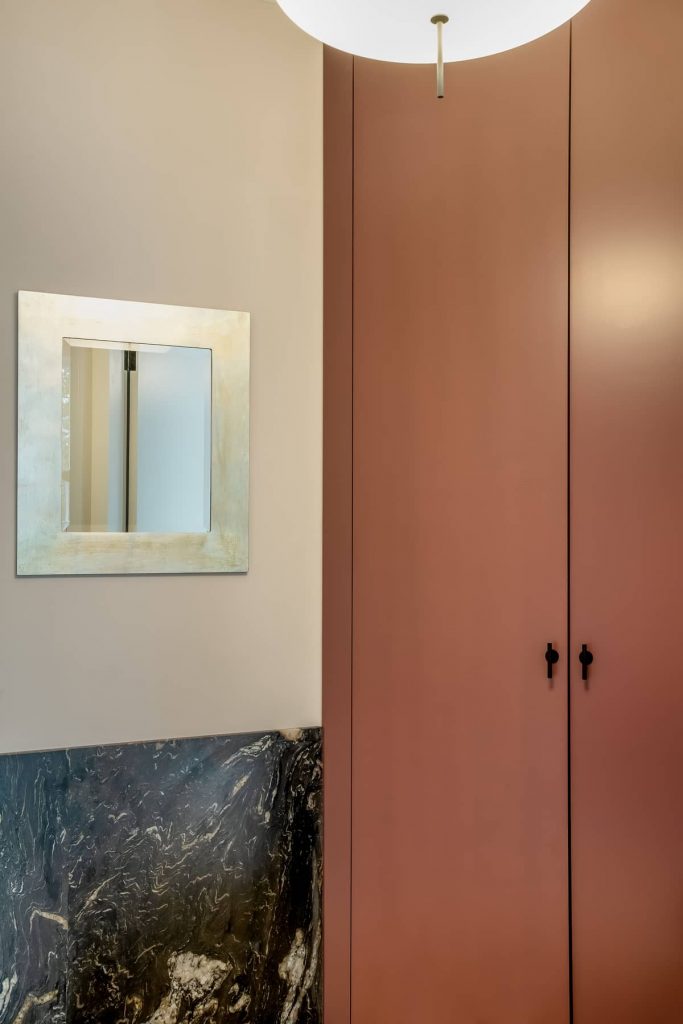 Reinstated moldings such as cornices and ceiling roses referenced the property's age and reinforced the square plan of the enlarged living room. It was also crucial that the design was personalized and distinctive. The team achieved this using accent colors such as a red wardrobe in the entrance and a new emerald green kitchen but smaller details such as a custom pink door handle to the sliding doors and polished brass cabinetry in the bathroom. The colorful moments contrast with the neutral and grey tones of other new finishes installed throughout that provide a calm and warm backdrop.
Bespoke joinery pieces and custom-made light fittings designed and manufactured by David B Ross.
Project by Patalab
Photography by Jan Piotrowicz