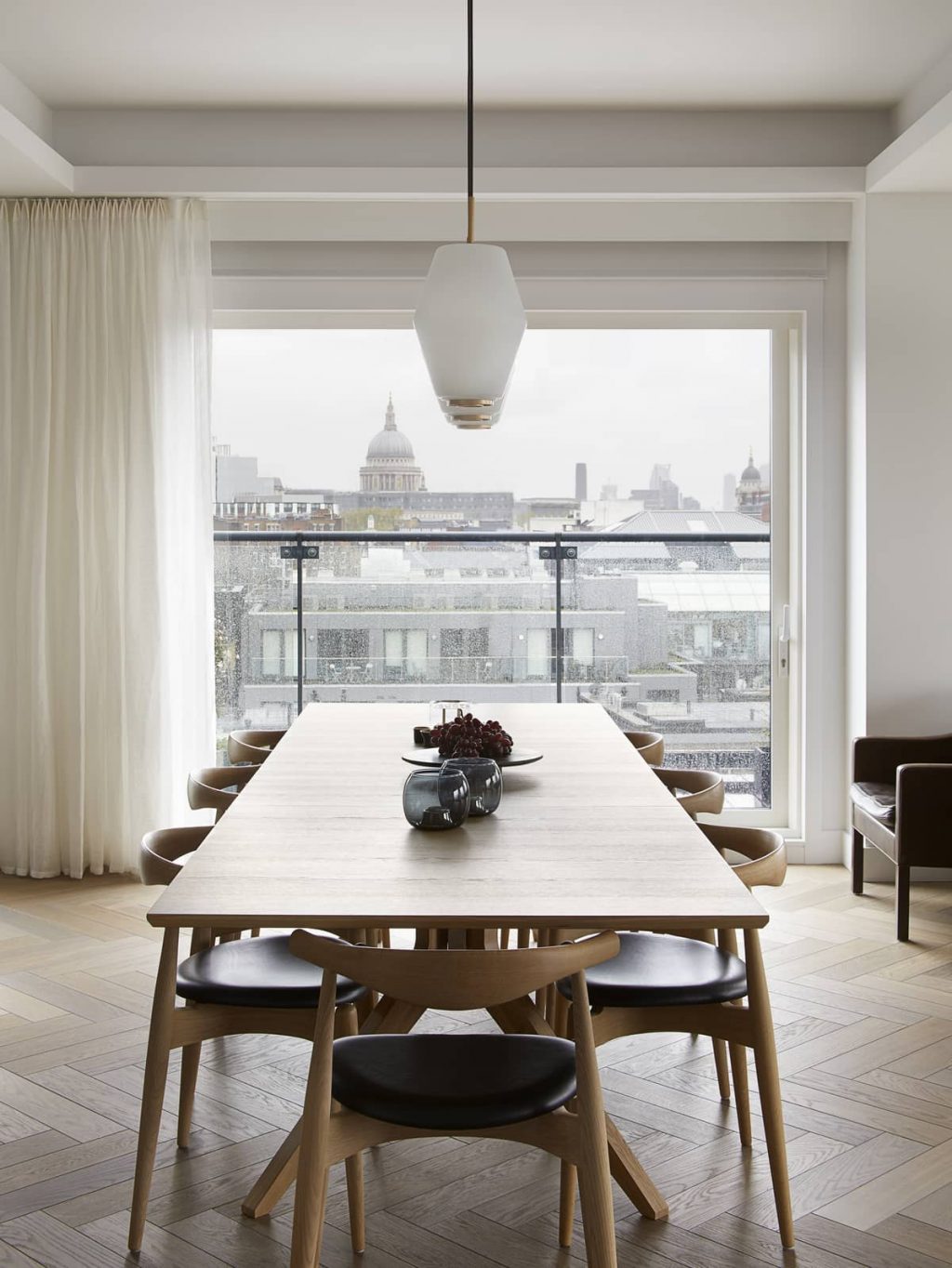 An Airy Living Space in London by Patalab Architecture
---
From the seventh floor of an apartment building in Clerkenwell, EC1 Penthouse looks out across the City of London, enjoying stunning views of St Paul's Cathedral and the Barbican Centre. Maximizing these views was a crucial aspect of the client's brief. The client also wanted to enhance energy performance and introduce a material palette to amplify the feeling of light and space in the apartment.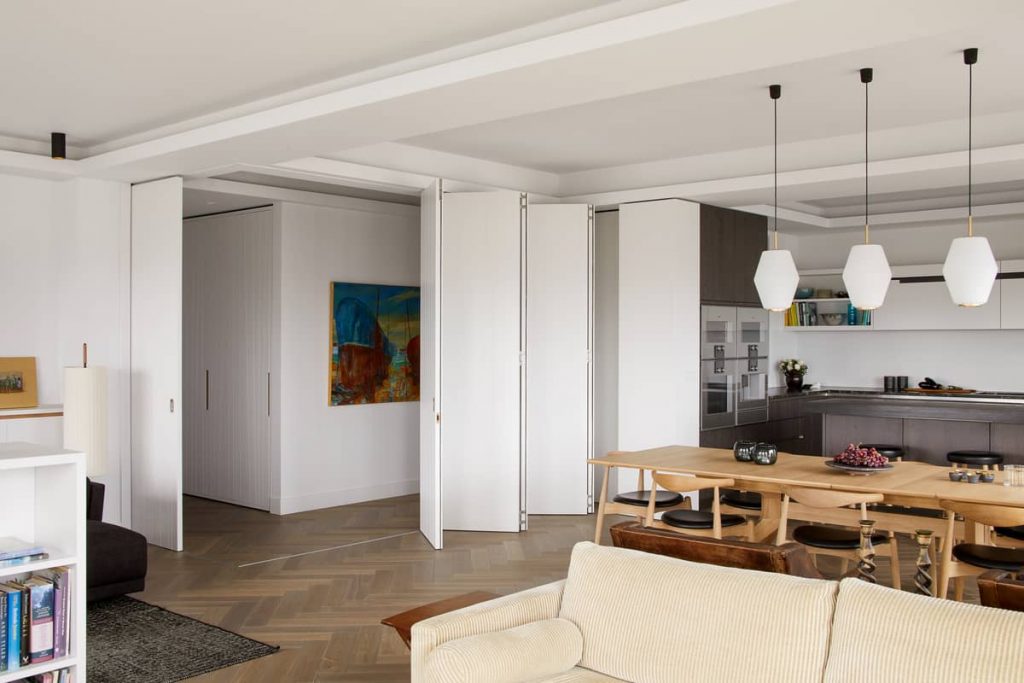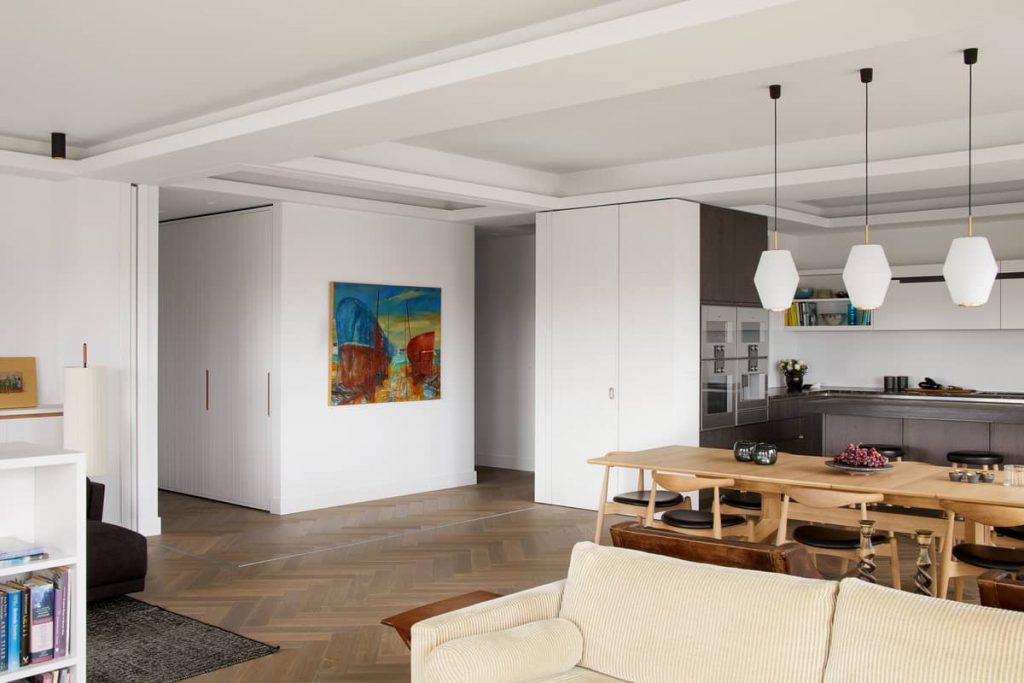 Following intense negotiations with the freeholder, the architects won consent for a license to alter, which allowed them to open up the apartment's layout and create an airy living space. The team replaced partition walls with a sliding folding timber screen. They also maximized the ceiling height wherever possible. Continuous white oiled oak herringbone flooring emphasizes this new open living space. Private rooms are hidden behind full-height doors accentuating the improved height.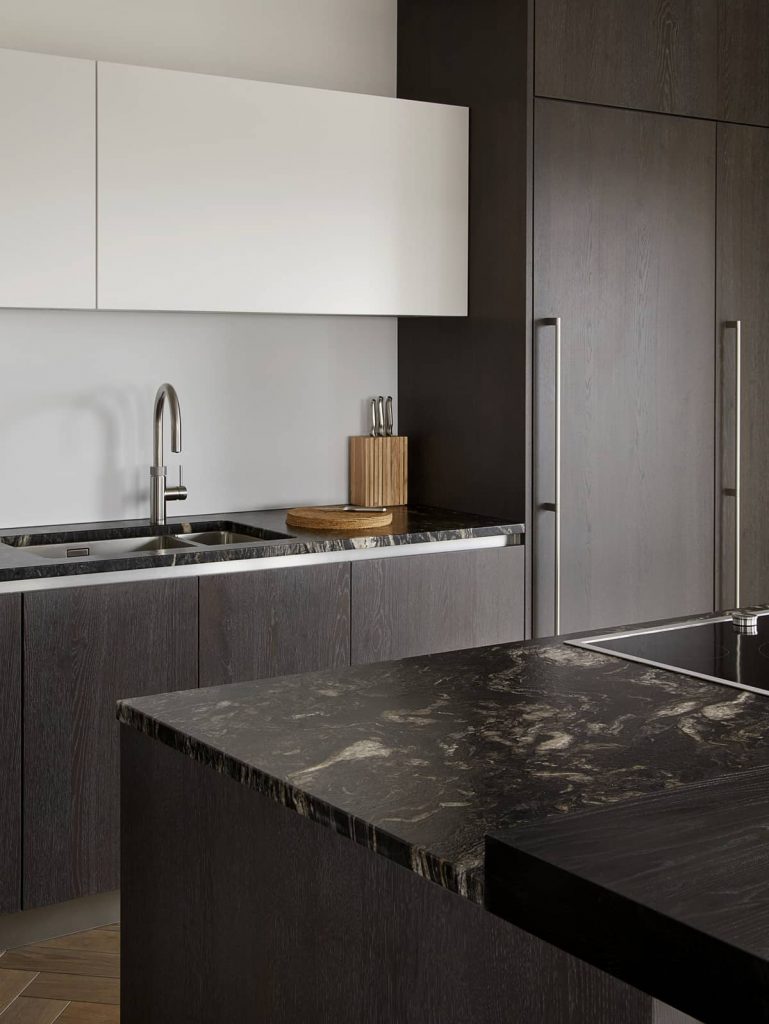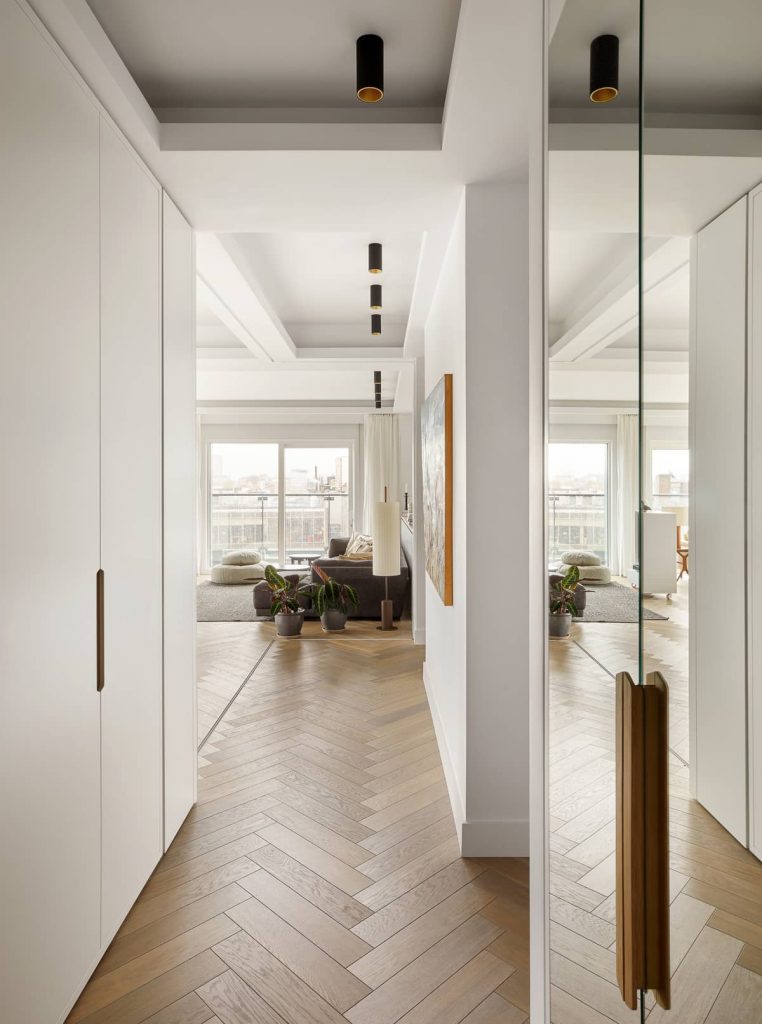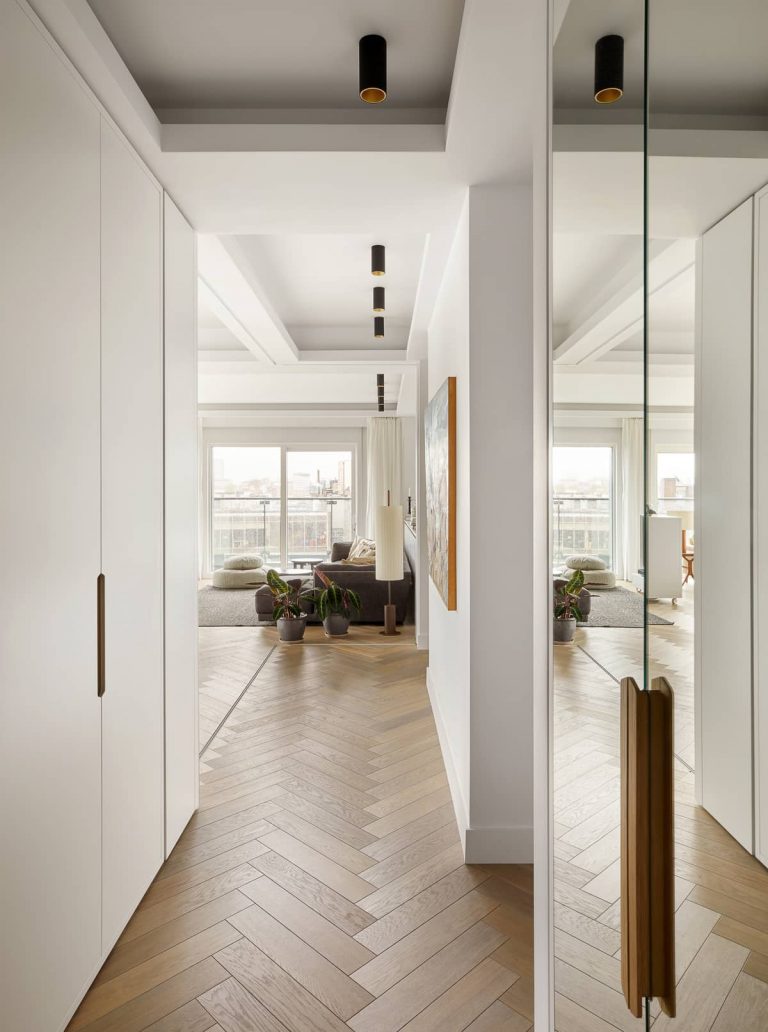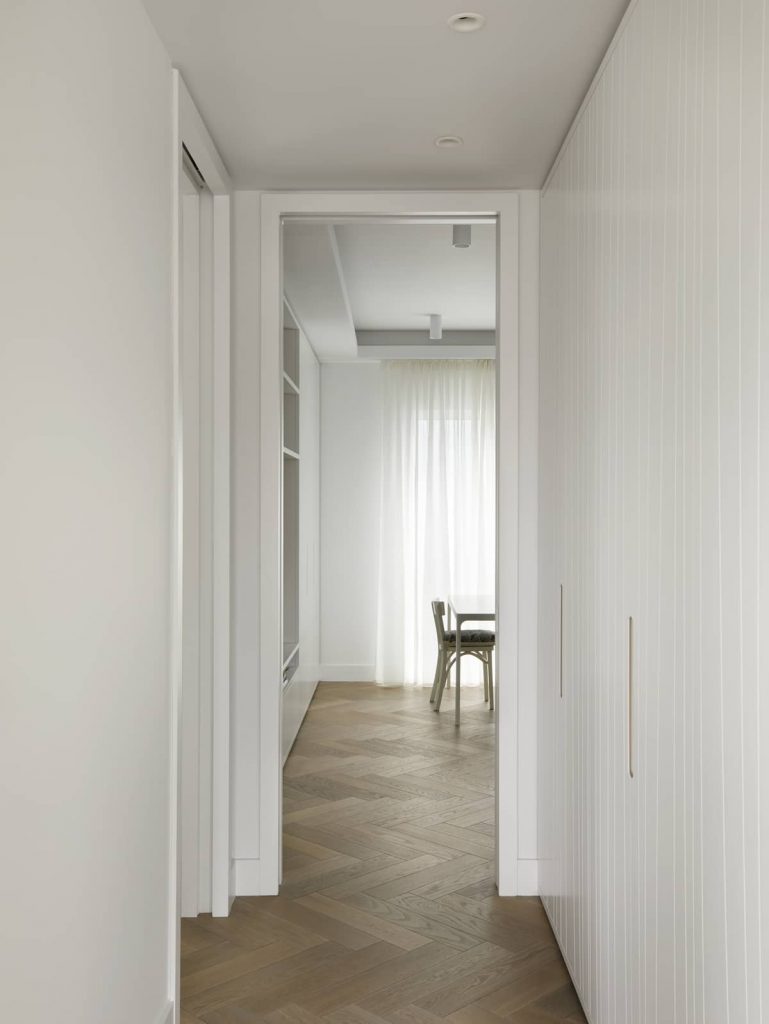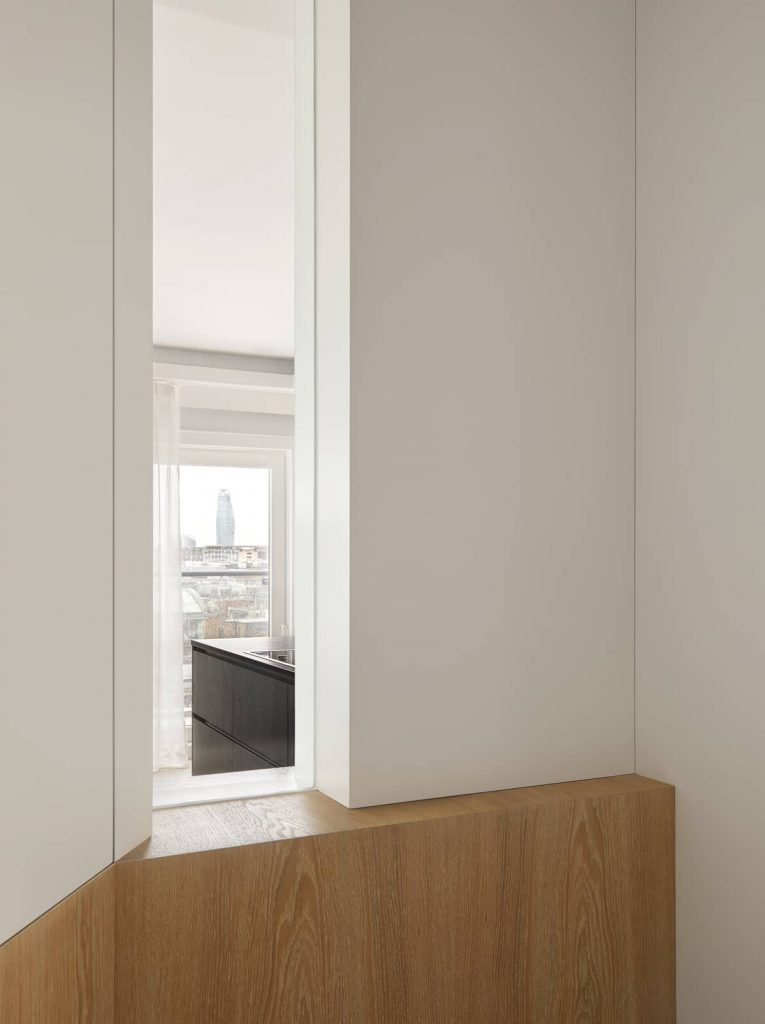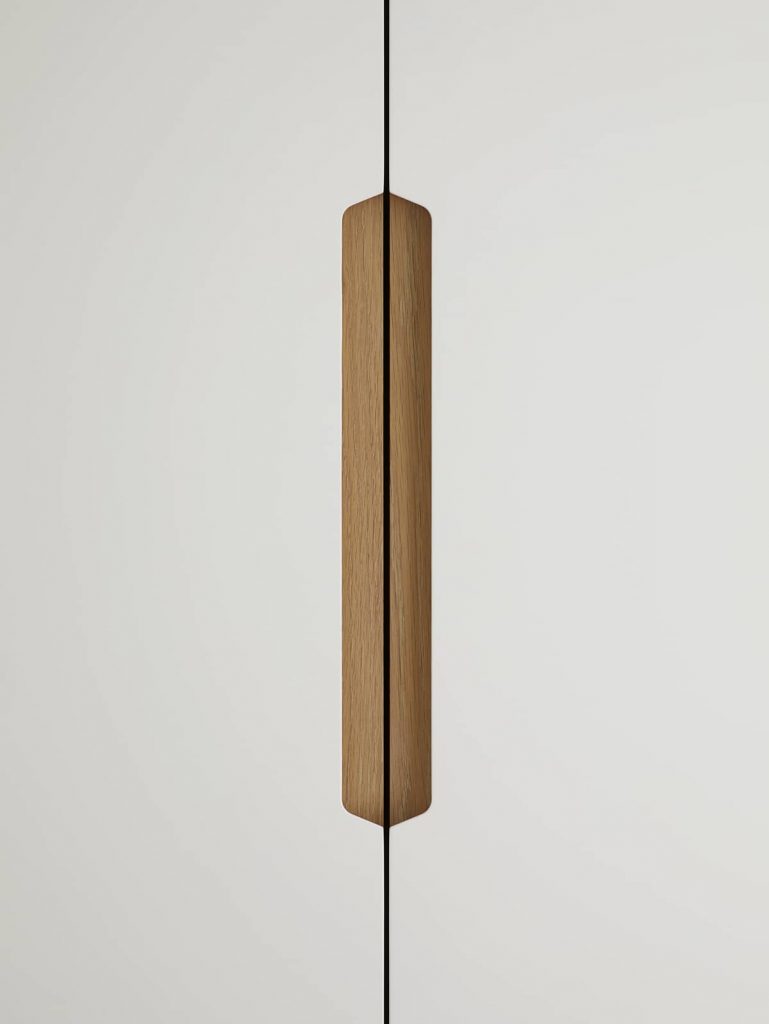 The architects supported the open plan with bespoke joinery, as it creates concealed storage space and screen service equipment. The joinery is also detailed to complement the proportions and verticality instated by various elements of the refurbishment. Other subtle details include new window reveals to frame the impressive views across London. Also, a coffered ceiling suggests spaces within the open plan.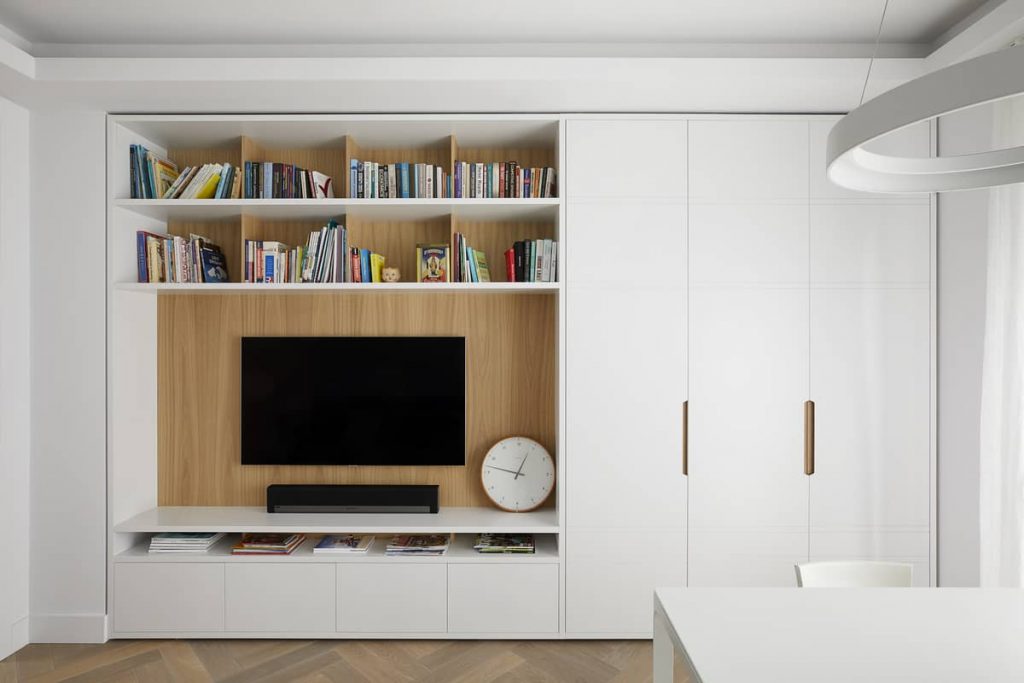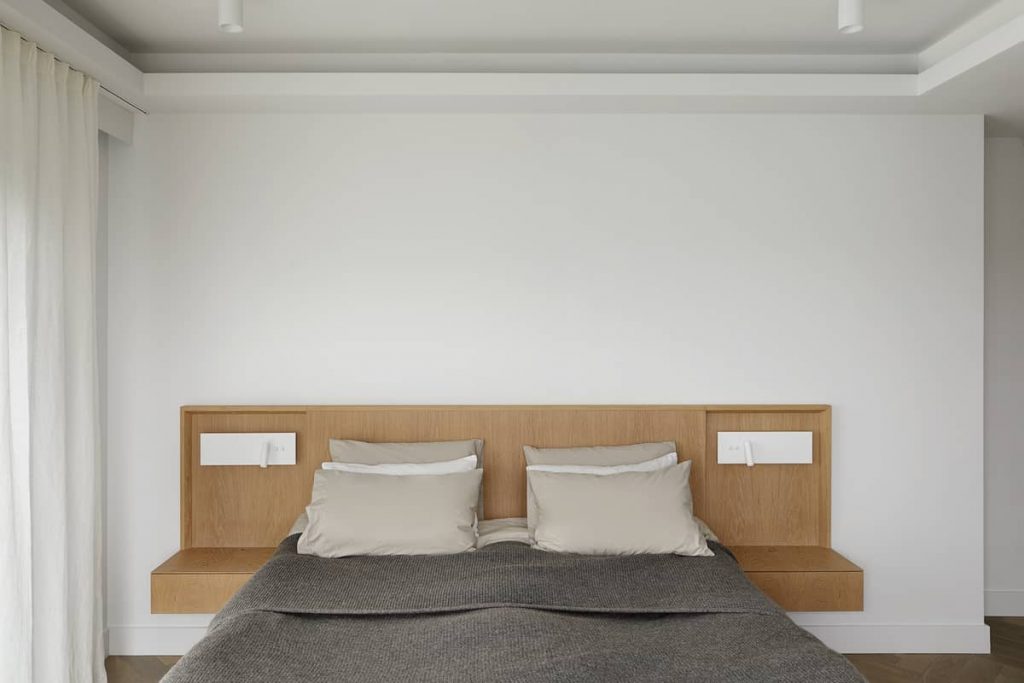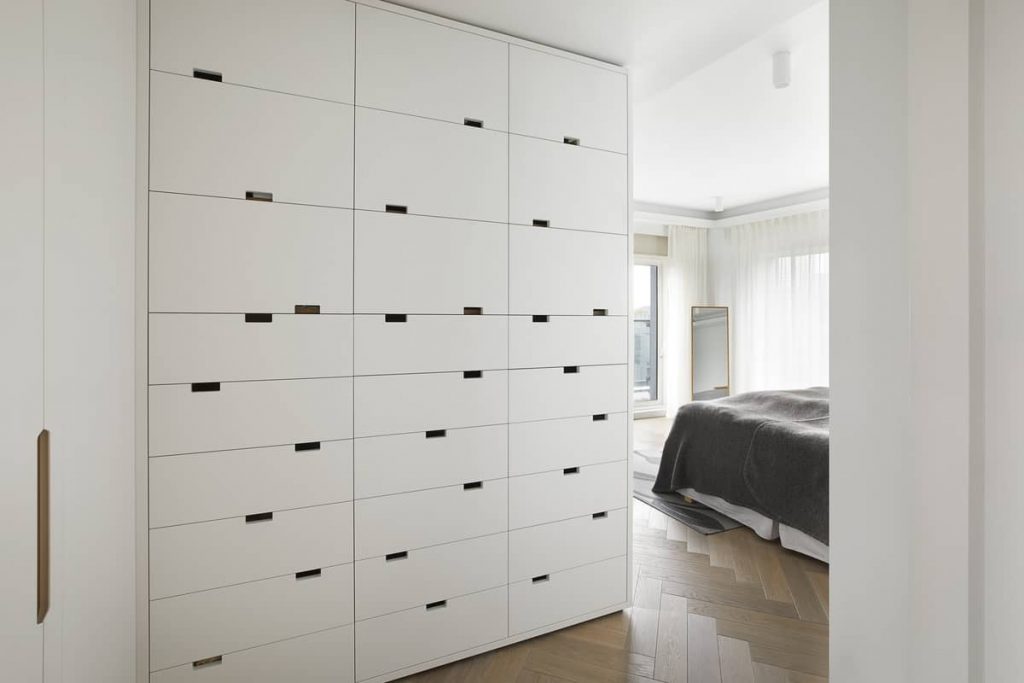 The team ensured the energy efficiency of this refurbishment with an eco-friendly air source heat pump. It serves the wet underfloor heating system and comfort cooling.
Project by Patalab Architecture
Photography by Julian Abrams