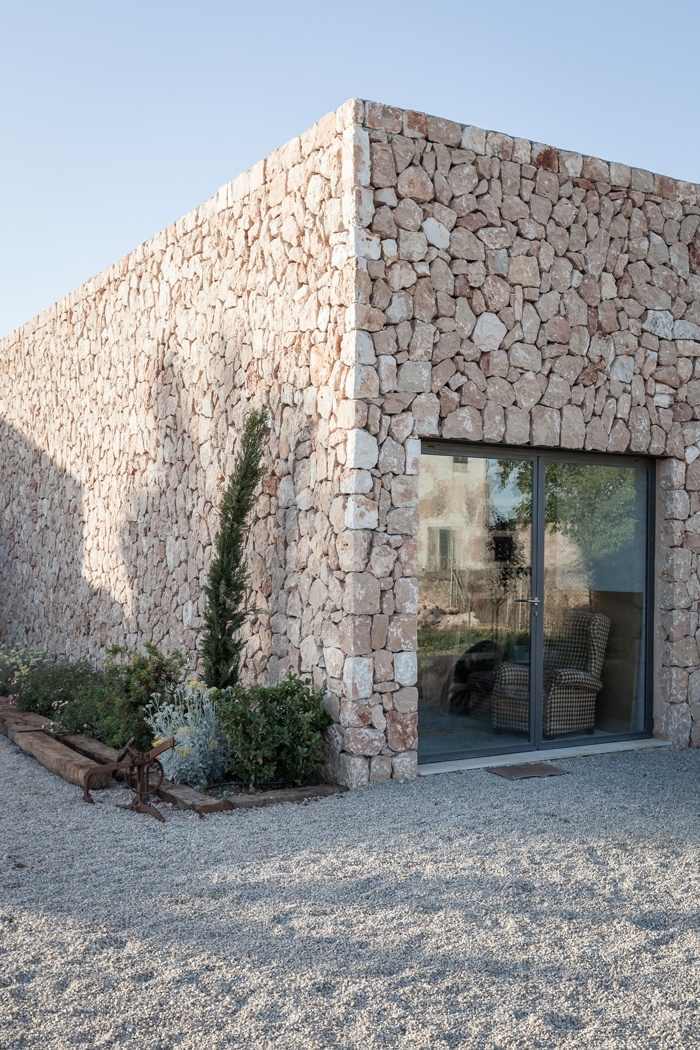 An Old Farmhouse Transformed Into An Art Studio And Gallery In Mallorca
---
Munarq Architects were asked by artist Dolors Comas to create a work and exhibition space for her in the small town of Pla de Na Tesa.
She wanted the space to be divided into two large spaces – one for the exhibition gallery and the other one for a workshop. She also wanted high ceilings, natural north light, and some space where she can work freely.
Architects preserved and extend the existing structure but renovated the interior in order to let in more light and visibility. The old building was in poor condition and overgrown with plants, so numerous repairs had been made to make it usable again.
First of all, they returned the original walls – a mix of clay and straw that had previously been concealed under the plants.  Also, an extension was added to create an L-shaped plan with a total area of 230 sq.meters.
Inside, a poured concrete floor was added across both of the building's stories. Walls were painted white, contrasting with the wooden ceiling and staircase. A glazed entrance separates the two blocks and provides access to the gallery and the studio.
Photos by Gonçal Garcia