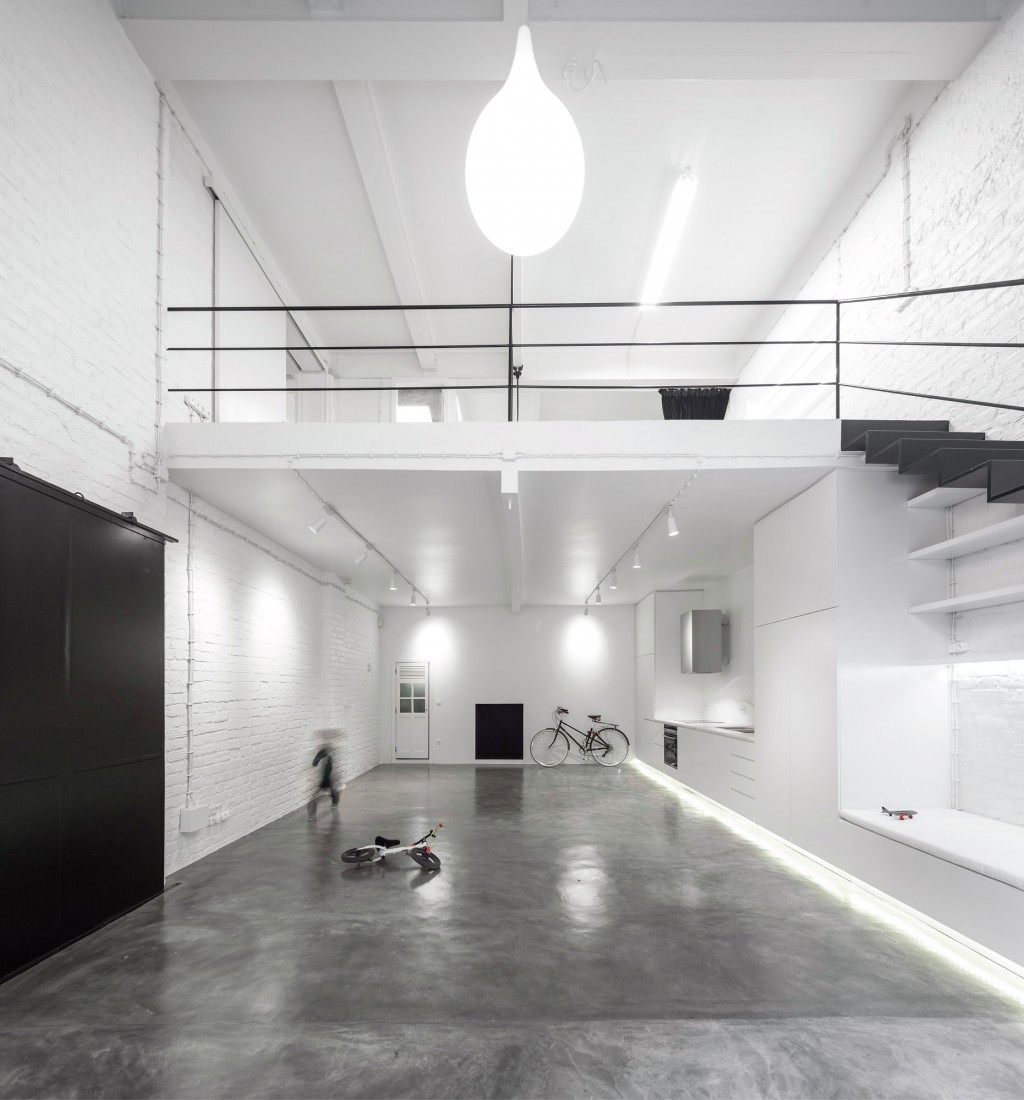 Anjos Loft in Lisbon
---
Anjos Loft is a minimalist house located in Lisbon, Portugal. It was designed by João Tiago Aguiar.
The existing space used to be a small abandoned lighting products factory in the neighbourhood of Anjos, Lisbon. The interior was composed by two naves, one with 2 floors and the other with a mezzanine floor and a double height ceiling area.
The loft is owned by a film director and a photographer so the space was designed to be used for artistic creation, exhibition and temporary residence. The structure of the space showed ideal characteristics for its intended use because it is open and don't have partition walls.
On the left nave the designer created a working area and on the right nave is more private space. Close to the right wall of the Loft, a new steel staircase was designed to give access to the mezzanine.
On the 1st floor a sound studio is installed in the working area and a complete bathroom on the mezzanine. These two new compartments have a translucent glass wall that allows the passage of a light. A velvet curtain separates the sleeping room from the rest of the area.
Designer wanted to to recover the original properties of the industrial environment, with the necessary adaptations in order not to compromise the comfort of living.
Architects: João Tiago Aguiar
Location: Lisbon, Portugal
Project Year: 2015
Photography: Fernando Guerra | FG+SG
Architecture Collaboration: Renata Vieira, Ana Caracol, Ruben Mateus