Apartment CC52 by Paola Bagna + Obba Arquitectura
---
Apartment CC52 is located within a 1960s apartment building in the Sarrià-Sant Gervasi district in Barcelona. The apartment required a complete refurbishment, redistributing the interior space, updating the building services and fenestration.
The client wished to change the original layout, made up of several smaller spaces with poor natural lighting, to create a more spacious and light-filled plan with ample integrated storage.
A central storage nucleus was conceived around one of the load-bearing walls in the depth of the plan. Additionally, two load-bearing walls were punctured structurally to create a looped circulation route around this central storage core. This move fulfilled the client's wishes by creating elongated vistas from one end of the apartment to the other, redistributing daylight throughout the depth of the plan and increasing the sense of space overall.
Full height sliding doors were chosen to allow for flexibility in the overall spatial dynamic of the apartment and to increase the transition of daylight and continuity from one area to the next. In doing so, the client or her guests can continually configure the apartment to suit their individual spatial needs, as required. Intimacy and practical division of areas such as the bathroom / WC / kitchen/ bedroom/study or guest room are made possible through these movable partitions.
A neutral and light reflecting white-based color pallet were chosen for the interior surfaces to amplify the mirroring of daylight and feeling of airiness throughout. This coupled with the sliding doors, the oak wooden flooring, and artificial lighting arrangements give the composition a balanced sense of warmth.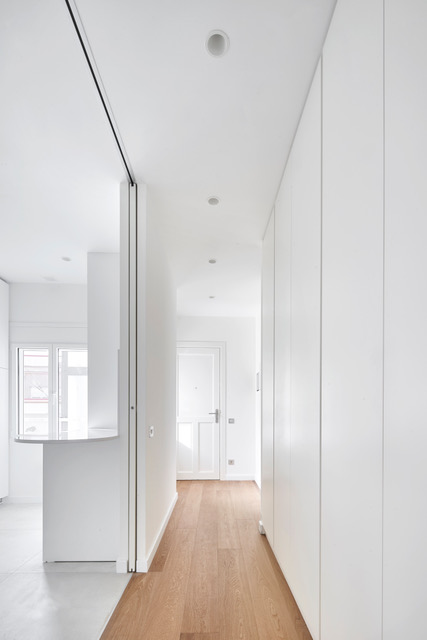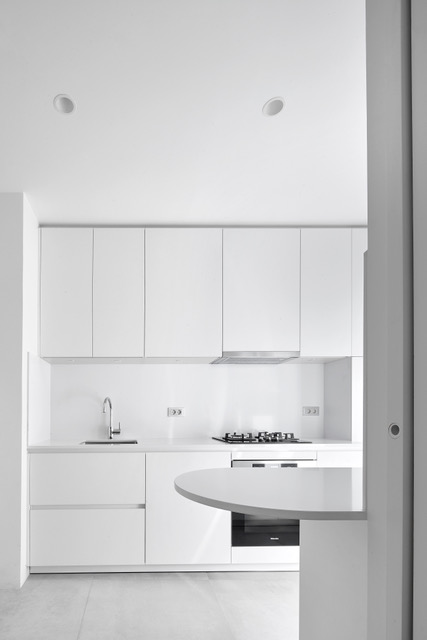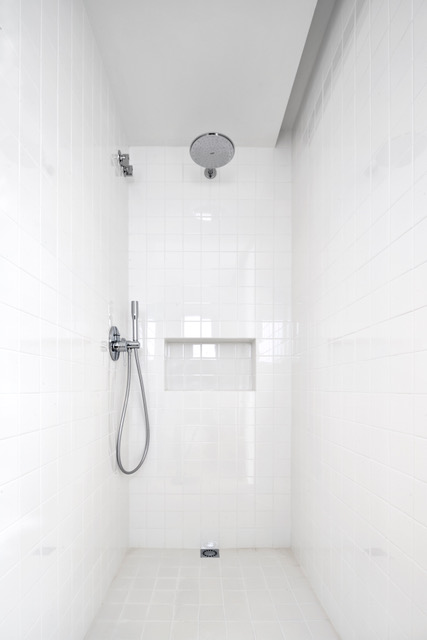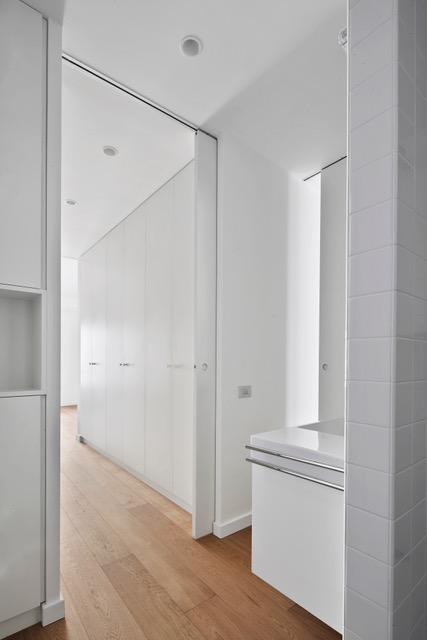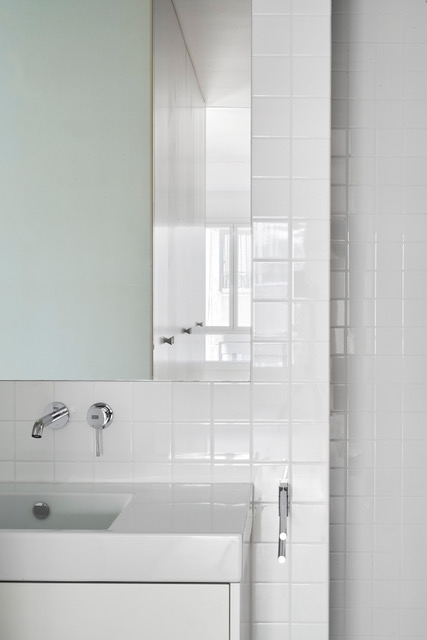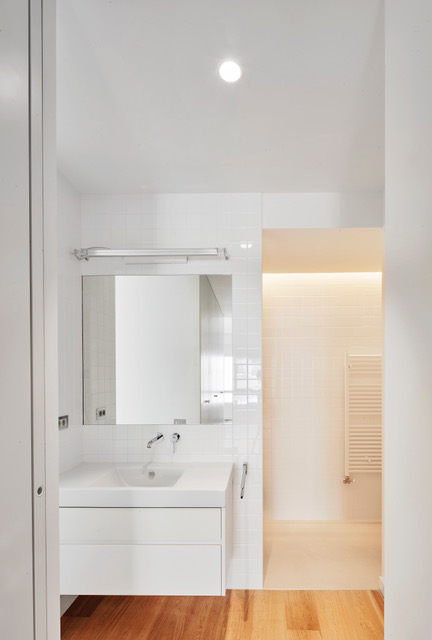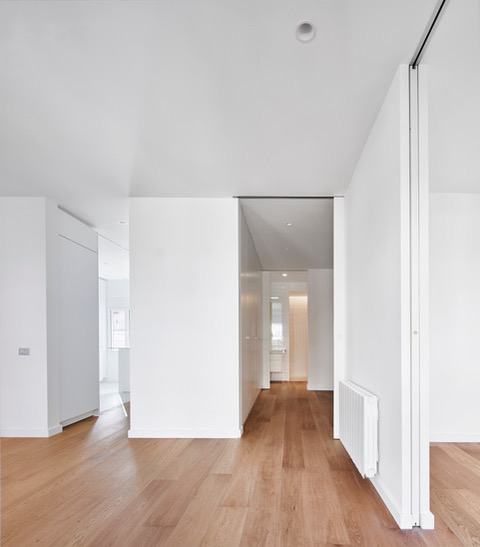 Architects: Paola Bagna in collaboration with OBBA Arquitectura
Photography: José Hevia