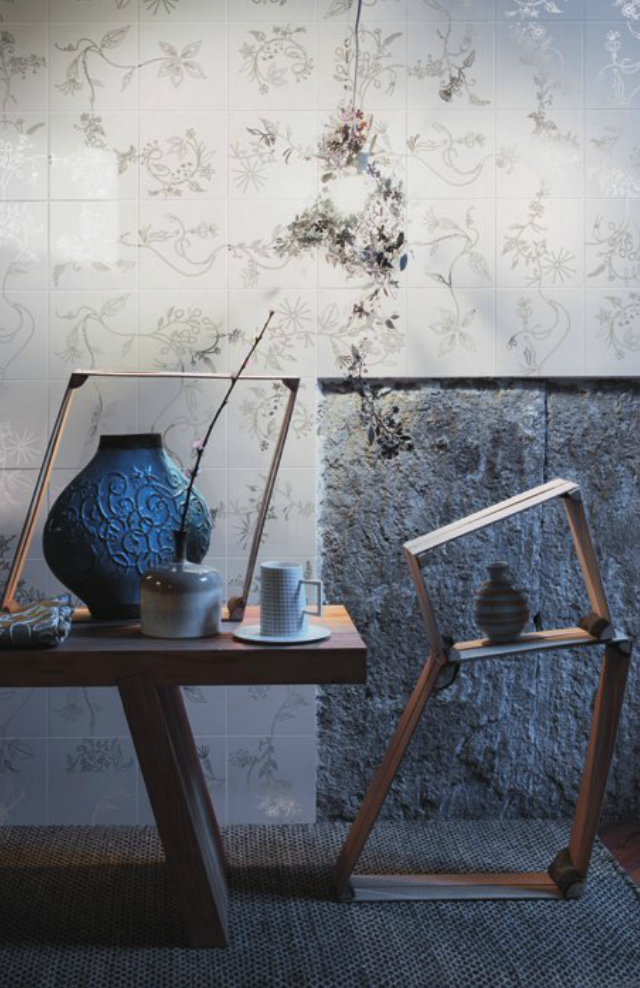 Artistic Tiles from Italian Ceramica Bardelli
---
Ceramica Bardelli was originally established as a glazing line in the '60s, standing out right away for the exceptional quality of its products. In the early '80s the company began to conduct formal and aesthetic research applied to the art of ceramics, and soon became a key interpreter of trends in the widerranging sector of home furnishings and design.
Products such as "I Fili", Daniele Bedini's "Tekne" series and Berger and Stahl's "Key Point" series marked true milestones in design and gained international recognition (Key Point was shortlisted for the Compasso d'Oro award in '91). Right from the start all the company's products have been oriented towards architects, who still identify Bardelli with applied research in ceramics: both cultural (Ponti, Fornasetti, Chiarenza…) and technical (glaze quality, modularity, colour…). Ceramica Bardelli's collections have been created by a large number of designers and artists over the years, including: Giò Ponti, Piero Fornasetti, Marcel Wanders, Marcello Chiarenza, Maddalena Sisto, Daniele Bedini, Julia Binfield, Annabelle d'Huart, It doubtless takes the human hand's touch in the production process to create genuine designer ceramic. There are no viable alternatives, if we wish to respect the artist's idea to the last detail and nuance.
Bardelli achieves this result by adopting the best method for each case, ranging from freehand drawings to stencils and from "pouncing"to combined techniques, if tiny details are required. Sometimes a single tile's decoration requires up to a dozen or more manufacturing phases. Only this technical sequence faithfully portrays the artist's creation on ceramic. Bardelli offers a very high quality design product by combining modern industrial processes and refined, almost obsessive decoration techniques typical of the handcrafting tradition. Many discuss the design, handmade items and Made in Italy products today. Bardelli is proud to have always guaranteed all three features. Take a look at our top choices of their product inspirational images and enjoy the rest of your day!