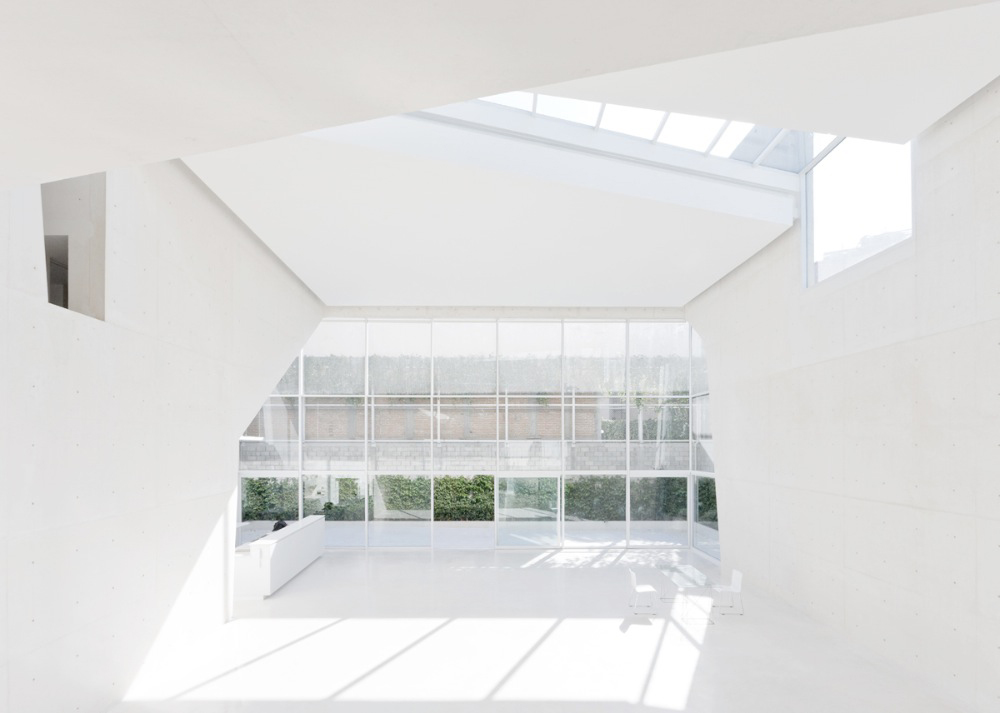 Artists studio by at103 + Tatiana Bilbao
---
After looking at the artist's studio based in Mexico by AT103 architects + Tatiana Bilbao You suddenly feel the peace and minimalism crossing Your mind. The clean lines create the aesthetics and balance that captures and creates integrity in this project. When it comes to planning the project does also surprise by its size. The project has an underground parking space and its formed by a building with 3 levels (a triple-height space, offices on the third level, and a service area on the roof), with a very specific architectural program. There were two conditions: on one hand, to be used as a studio and, on the other, to serve as the venue for private temporary exhibits.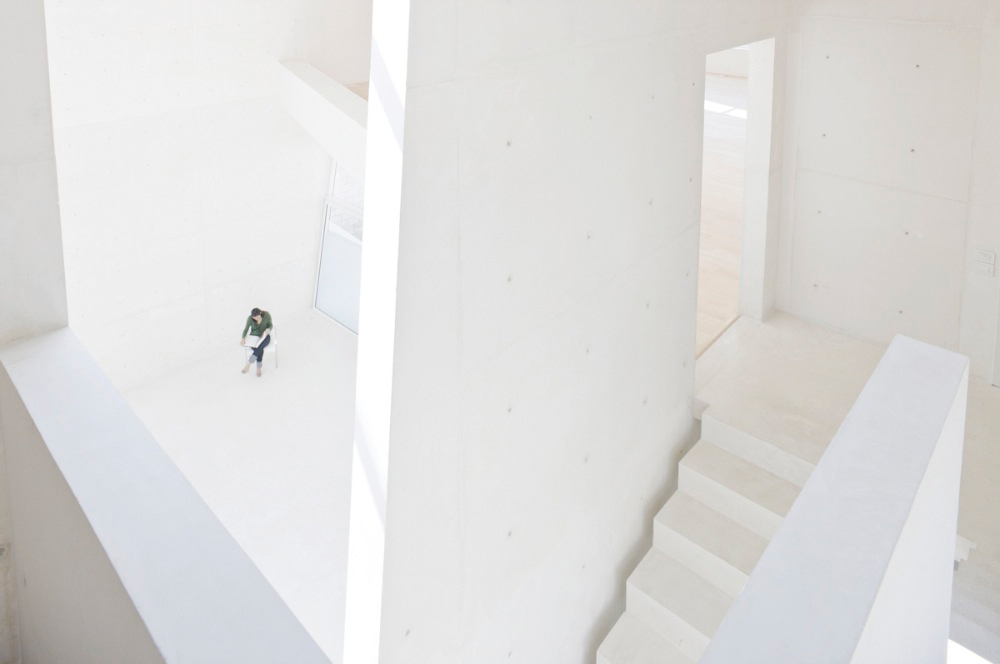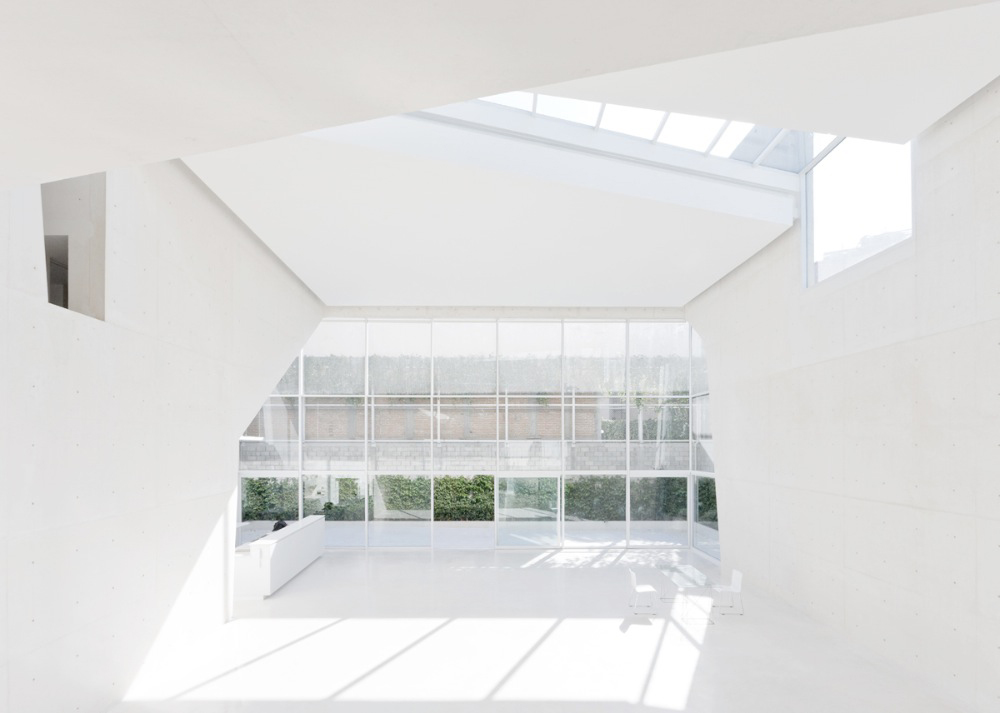 The rooms are painted in a white finish, which completes the space and the look becomes fresher. The wide windows allow the natural light to get into the rooms clearly and brings freshness. The project conditions itself to the center of the space, both the east and the west sides open up, this allows viewing of the trees and gardens on the site.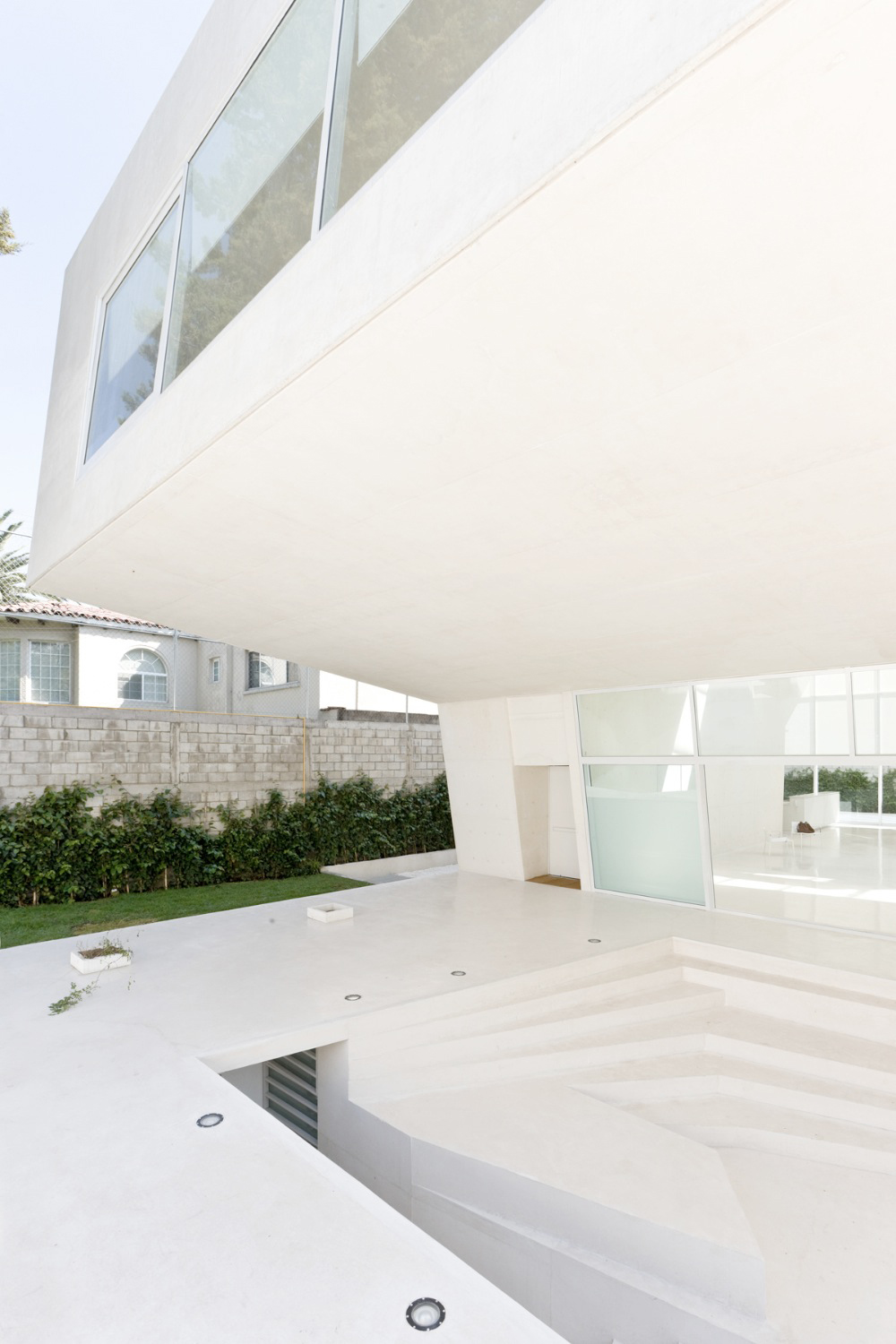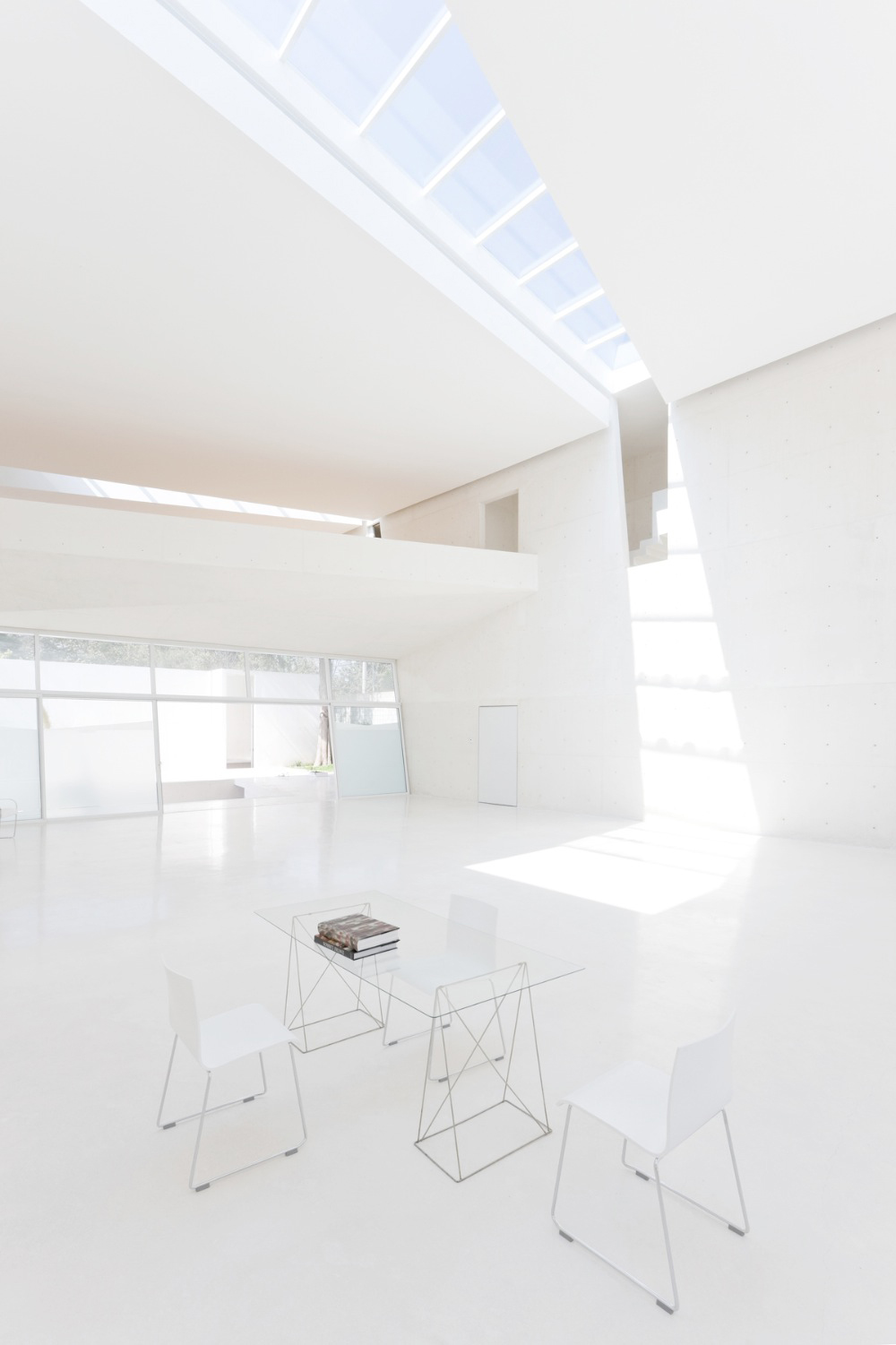 The furniture complements the interior project, which creates a connection between the interior and architecture. The natural sunlight gives a cozy warm feeling, that this space needs. The green nature outside allows the space to get some extra character and makes it more alive. The concrete cantilevered structure contains the studio and office spaces that overlook the main space of the exhibit area. This project is mainly interested in its spatial qualities, then in the programmatic conditions itself, due to its multiple and diverse events. All the building is exposed to white concrete.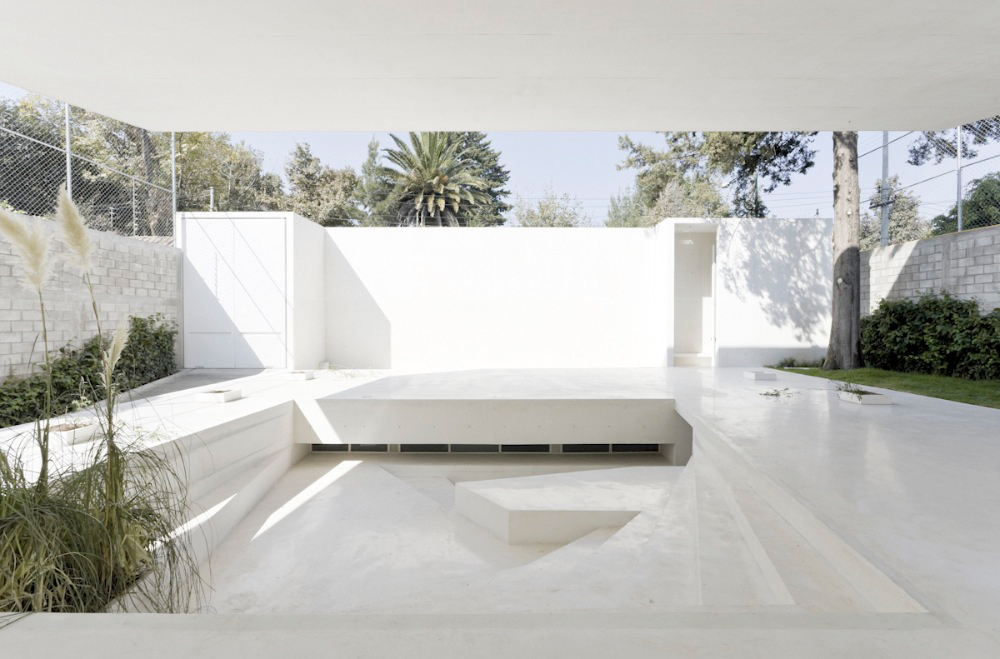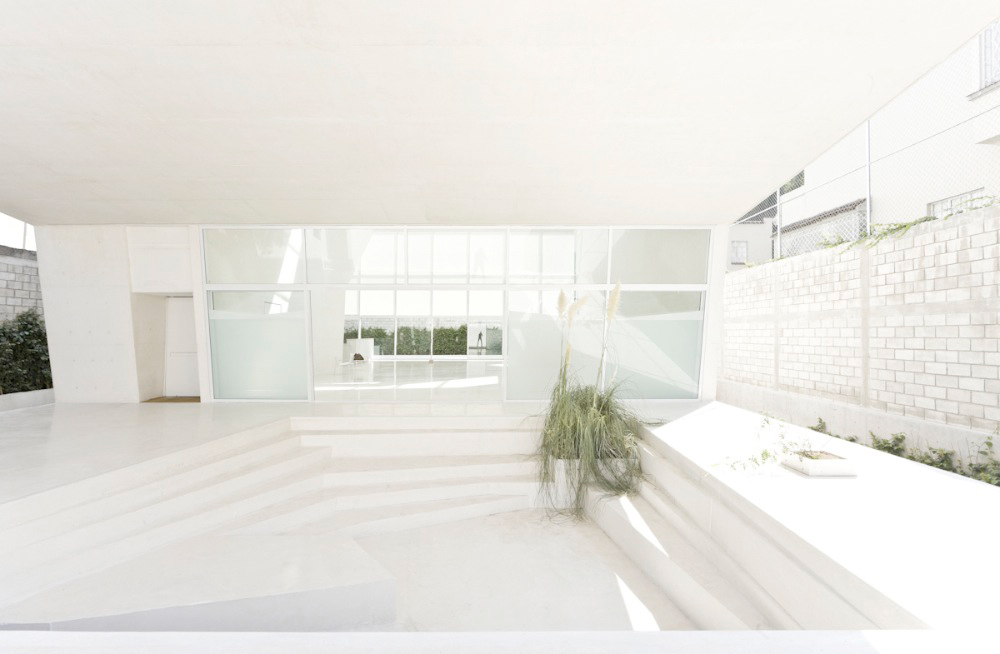 The project reflects an example of a minimalistic interior and architecture. The lines and shapes create integrity. And along with the right furniture and greens, it becomes a great, full of life and alive.