How To Design the Perfect Walk-In Shower
---
Long day?
What you need is a quick shower.
Walk-in showers have become a popular option for homeowners looking to add more style and ease to their bathrooms. This luxurious feature is an elegant addition to any home, as it adds a calm and tranquil feel to your bathroom, especially after a long day.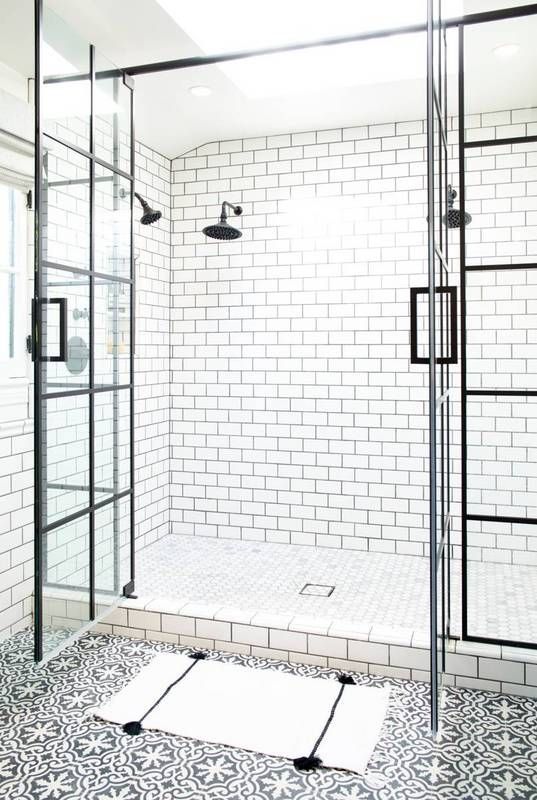 Here are a few tips for creating the perfect walk-in shower for you
Choosing the right shower kit
Subway tiled showers
Walk-in shower seats
Space concerns
Walk-in showers and steam rooms
5 tips to designing the perfect walk-in shower
1. Choosing The Right Shower Kit
In the world of bathrooms, you won't get far without the right materials. The latest walk-in shower ideas I found involved, first of all, getting a suitable shower kit for your bathroom. The shower kit typically contains a showerhead, arm, handheld showerhead, and faucets. Other optional materials may include built-in soap dishes or shower tile designs, and you can customize them as you like. For safety, don't forget to include your slate shower tray in your list of materials!
2. Subway Tiled Showers
Installing a subway tile from the floor to the ceiling of your walk-in shower gives it a classy and tasteful look. The glazed ceramic tiles provide a nice contrast to the glass doors, furnishing them with an elegant feel.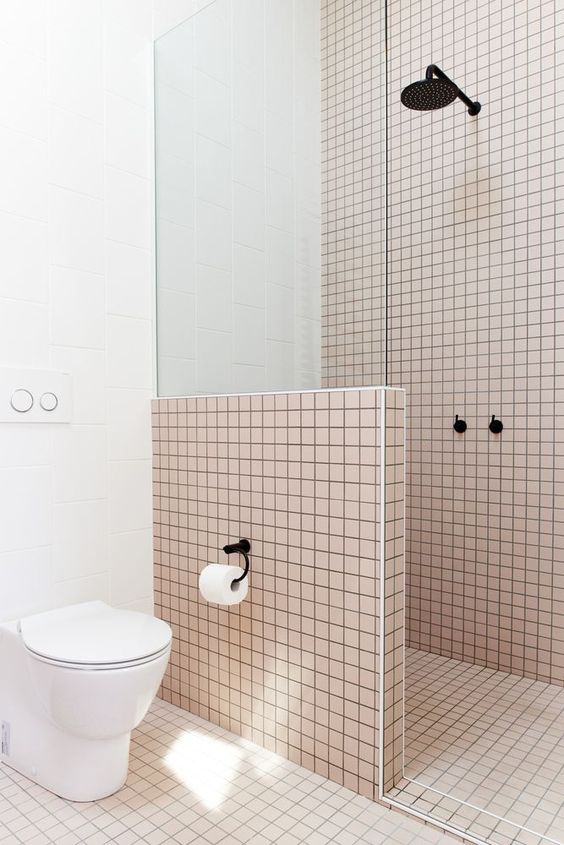 If you're looking for more shower room inspiration, you can also spice things up using marble or porcelain tiles. Subway tiles are also known to be quite timeless, keeping your modern walk-in shower design in vogue for longer.
3. Walk-In Shower Seats
The rise in the popularity of walk-in showers comes as no surprise. Rather than soaking in a bath for hours, some people just want to have a quick shower to cool off steam. However, if you still buy into the idea of baths, it won't hurt to have the two options in your bathroom.
Shower seats have become a welcome concept with the continued prevalence of modern walk-in showers in many bathrooms. They offer the opportunity for you to sit and relax while jet streams of water cascade down your body, making it an excellent feature to implement for seniors. In addition, a stunning marble seat in your walk-in shower can act as a spa seat for you to sit on and act as a drop zone for your body wash and bottles.
4. Space Concerns
The best part about walk-in shower rooms is that you can install them practically anywhere. However, you must understand how much space you have available before selecting a design.
Homeowners are free to experiment with various walk-in shower room ideas. For example, if your bathroom has a lot of free space, you could go for a spa-themed shower with multiple shower jets and a bench. However, if you're short on space, simple and compact designs are the way to go.
5. Walk-In Showers and Steam Rooms
Another shower room idea is the existence of steam shower rooms. A transom window helps in circulating air when you're using the shower only, and you can create your steam room with a floor-to-ceiling shower enclosure and a concealed steam generator for a spa-like vibe.
Summary
Walk-in showers are best for the elderly, as they are easily accessible and can be wheelchair friendly, compared to bathtubs. What's more, they also offer homeowners the freedom to design, customize, and accessorize their modern bathrooms based on their preferences.