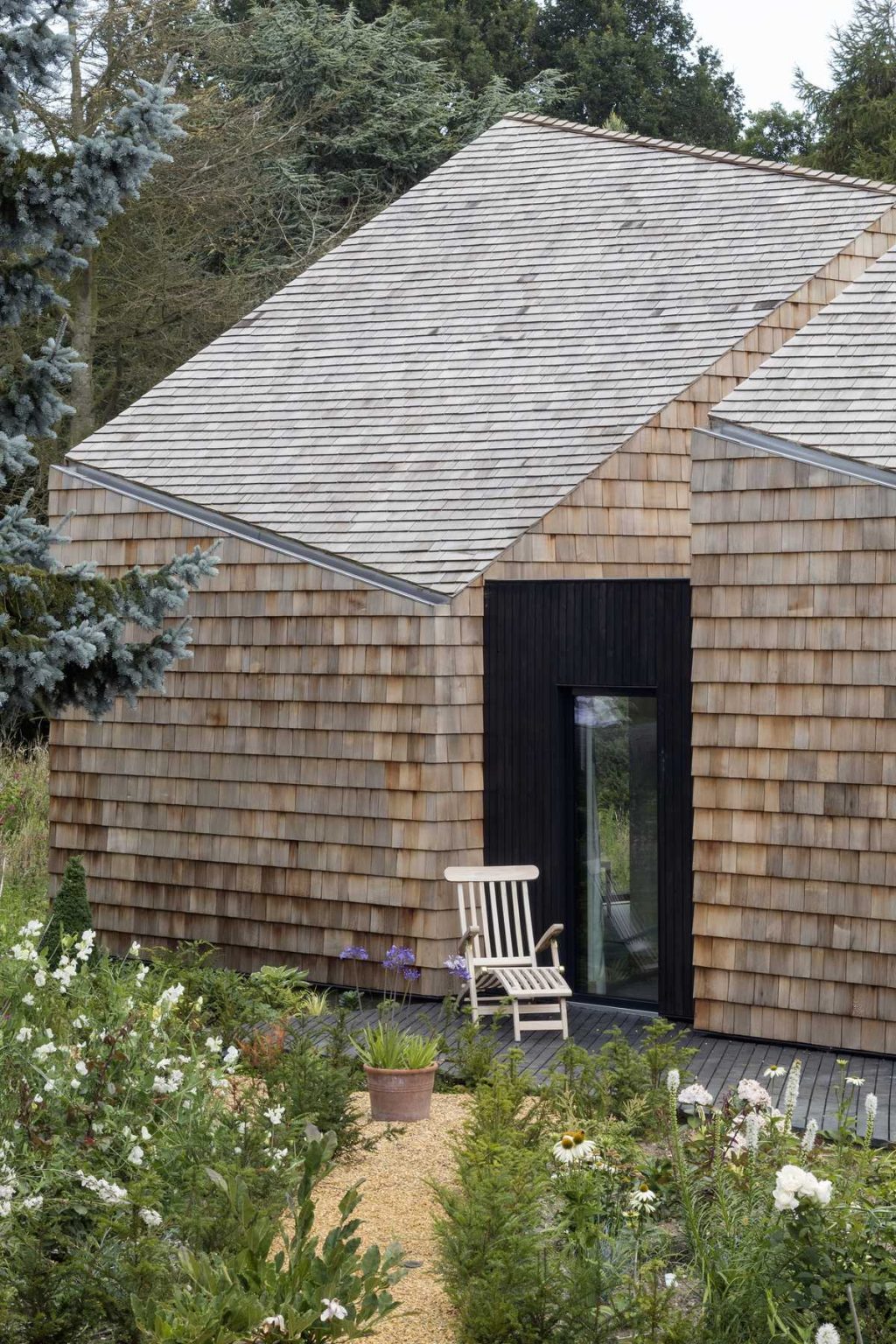 Barn B&B in Aldeburgh by Blee Halligan Architects
---
Aldeburgh is the nearest town to the site, a beautiful place on the Suffolk Coast in the East of England, close to Snape Maltings.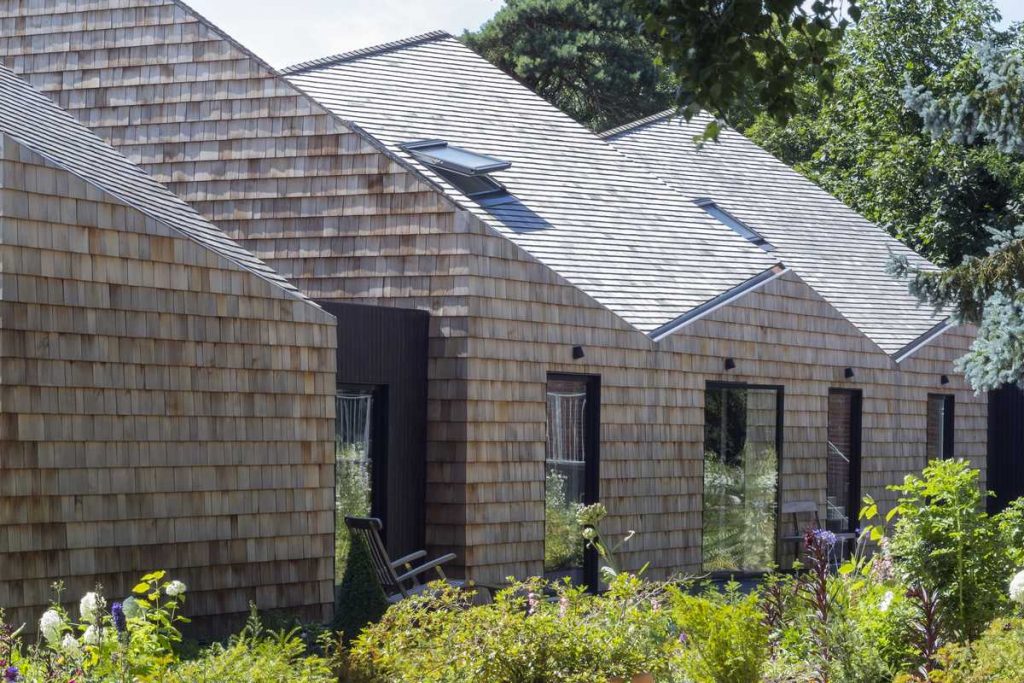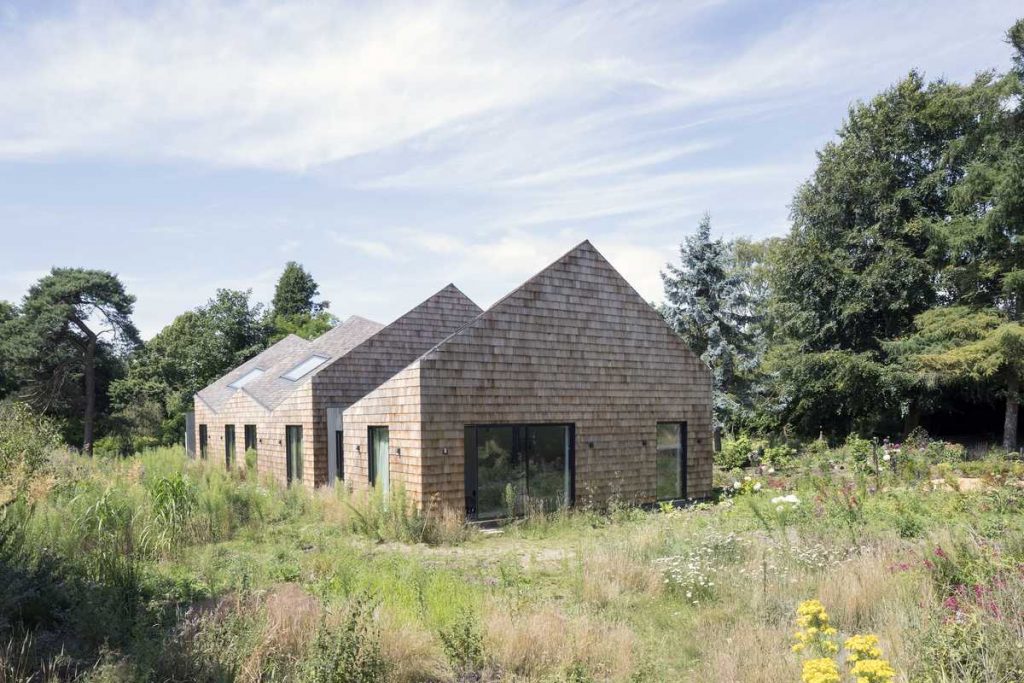 The client wished to transform a tired brick barn, which sits in five acres of mixed woodland. The architects proposed the demolition of an existing 1970's cottage annex and replacement with a new building containing five en-suite bedrooms.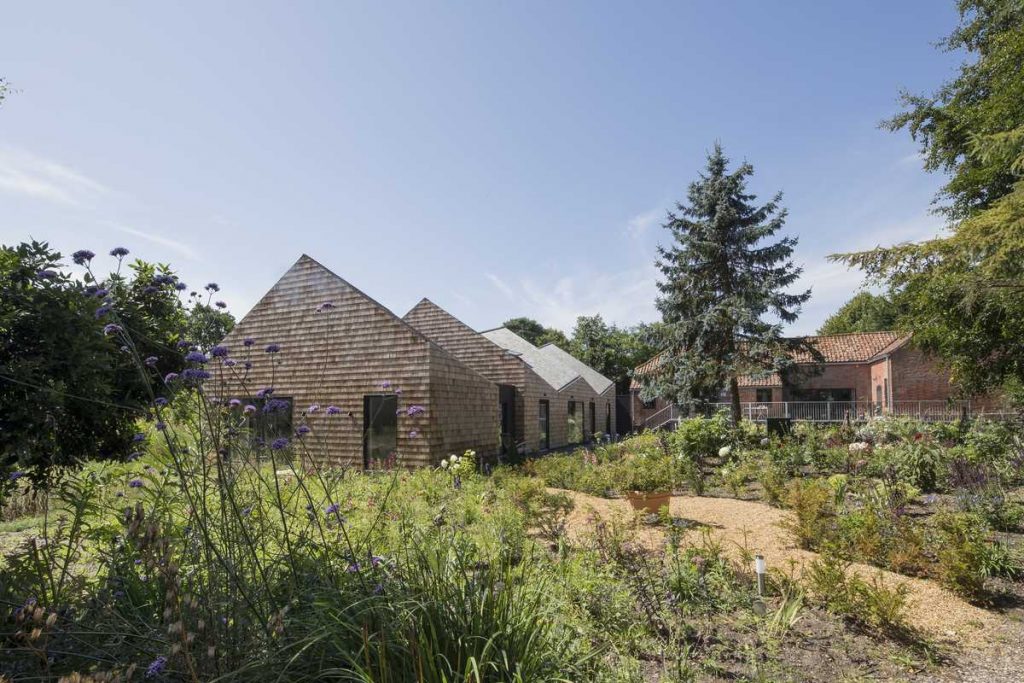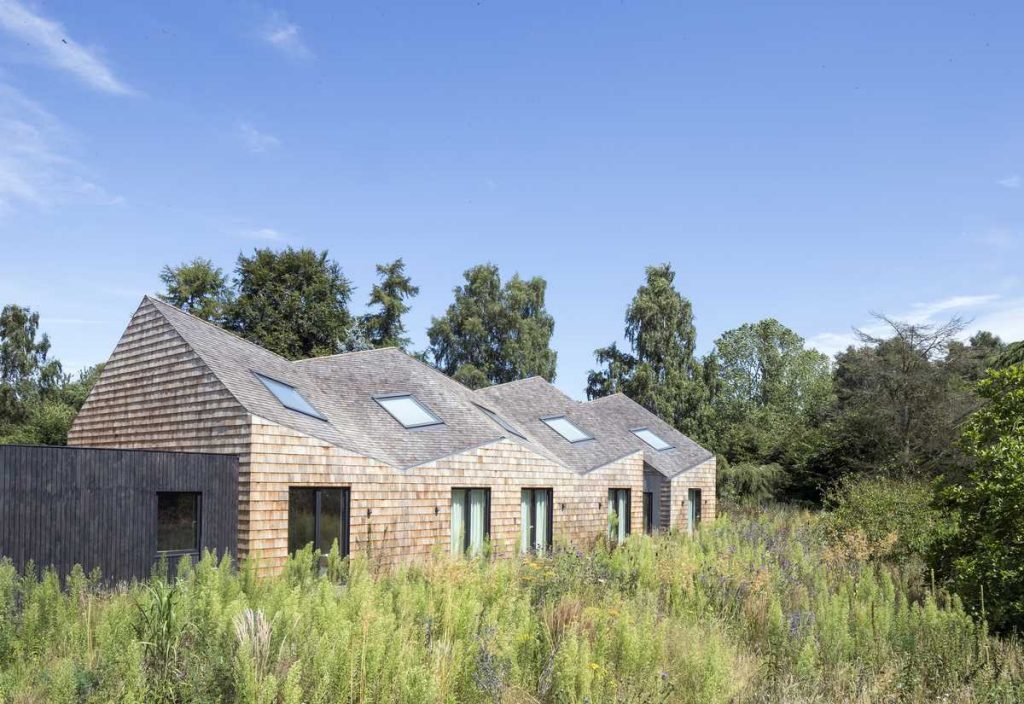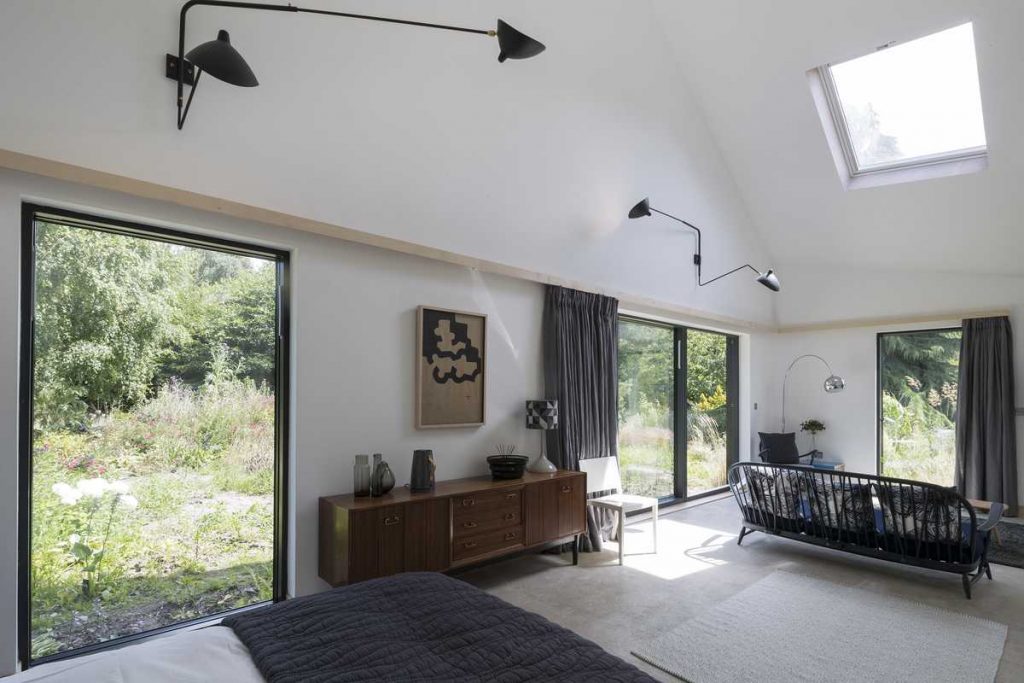 The roof profile is a very unique undulating form that gives a dynamic shape to the duplex interiors of each room and the entire building is wrapped in cedar shingles.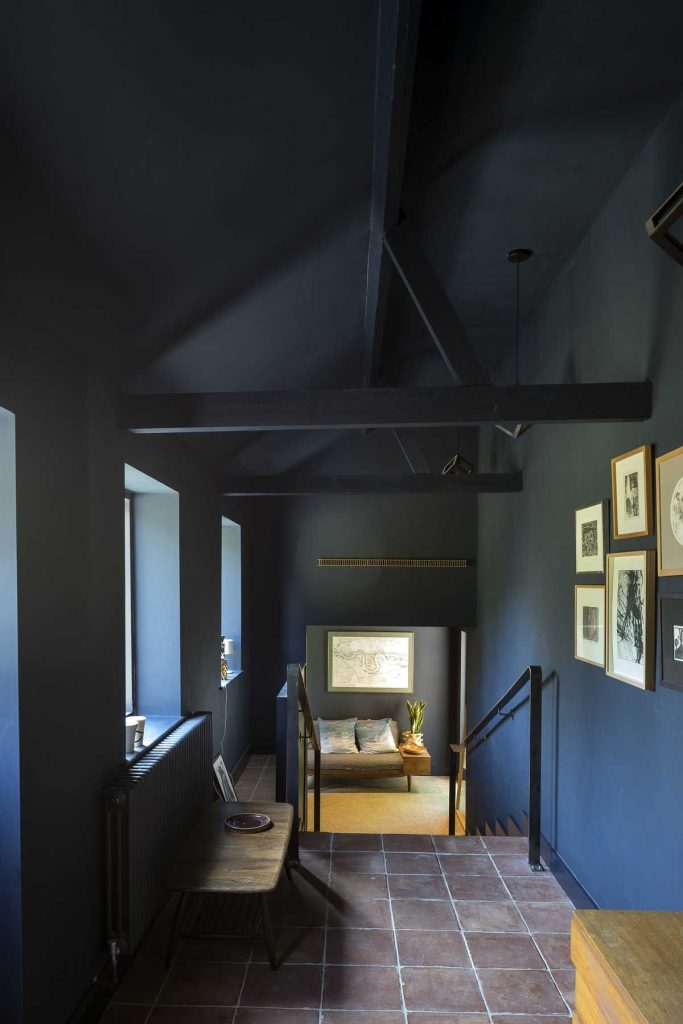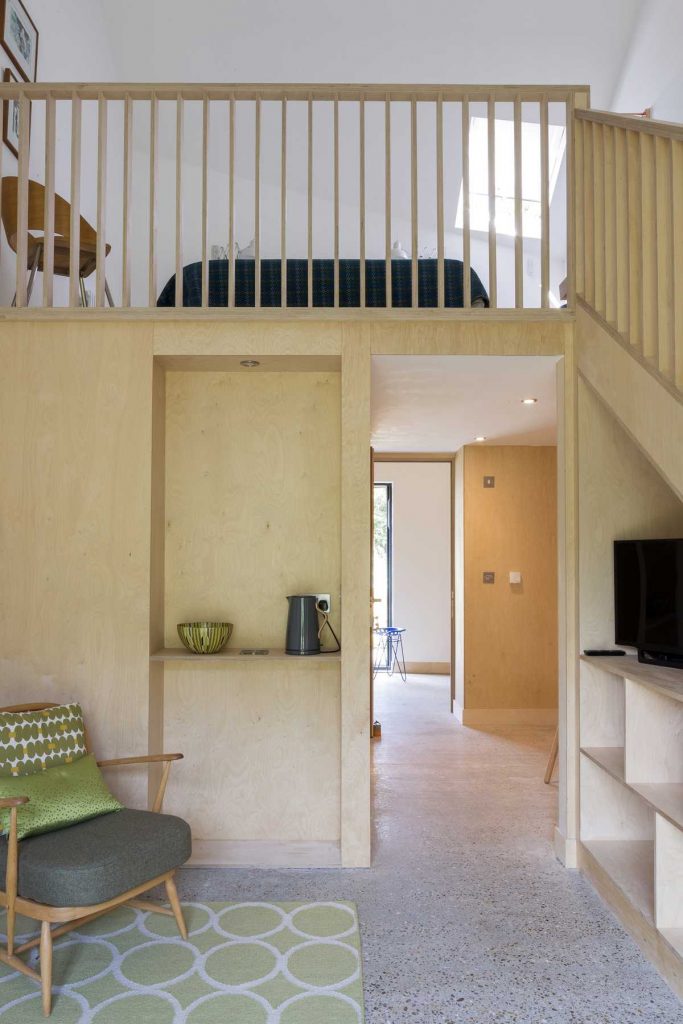 Internally, the rooms have generous living, dressing and bathing spaces, with a bedroom accessed from a bespoke staircase. The upgraded 5th bedroom is more generous in scale, with a 6-meter high living space and carefully selected, private views to beautifully landscaped gardens and the Suffolk countryside beyond.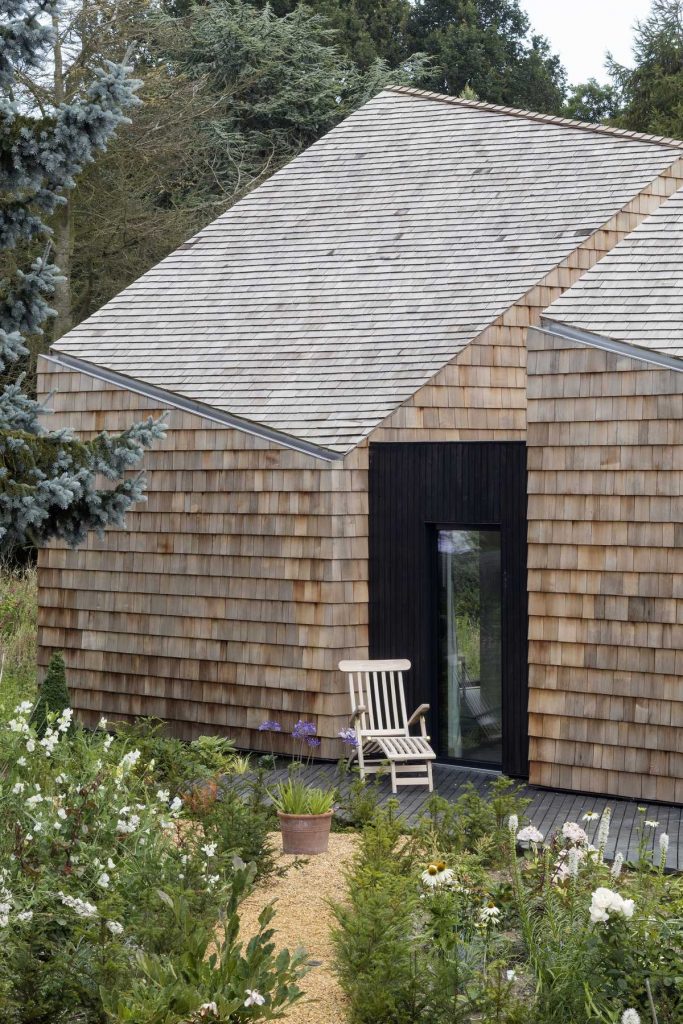 Project team Blee Halligan Architects
Photography by Sarah Blee