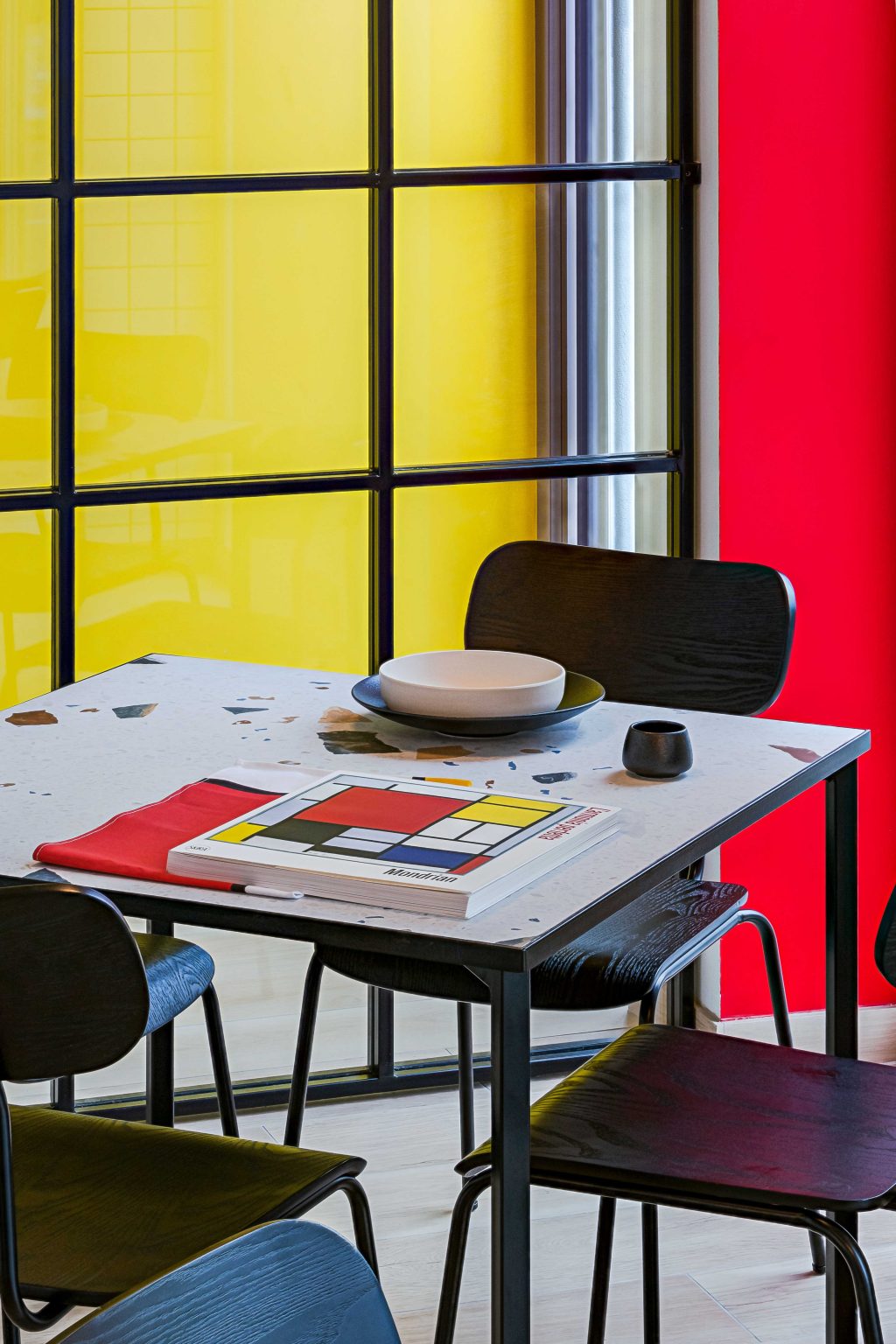 Bauhaus and Piet Mondrian inspired restaurant interior in Vilnius
---
AIAI architects completed an interior influenced by Bauhaus's 100th anniversary and artist Piet Mondrian. The cozy 36-seat restaurant "LOLA" is located on the edge of Vilnius' old town and is always full of new visitors during weekend brunches.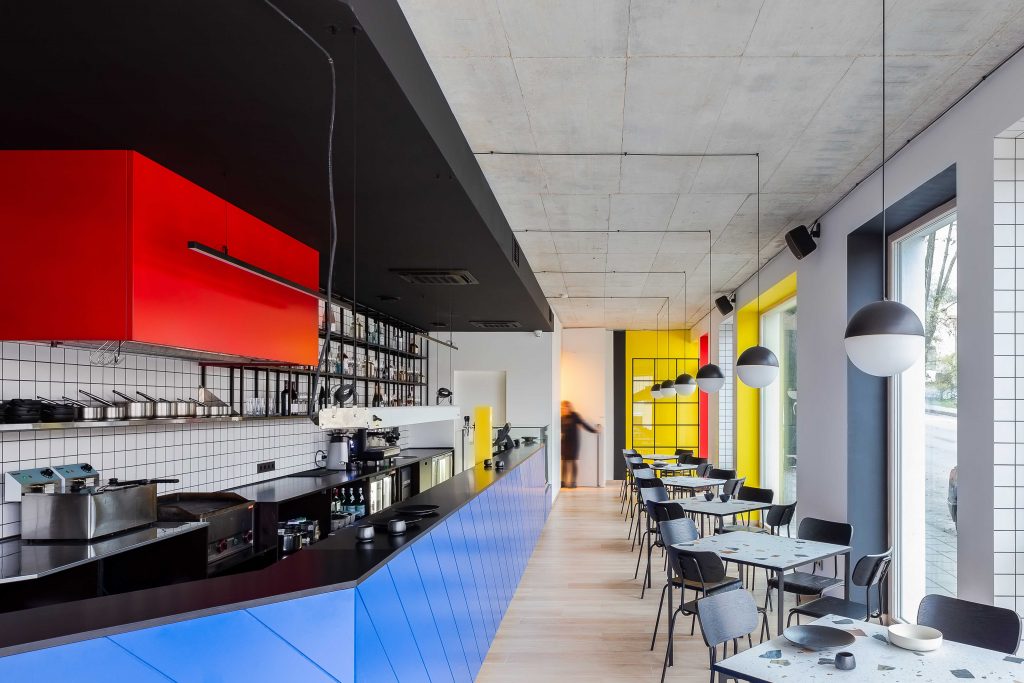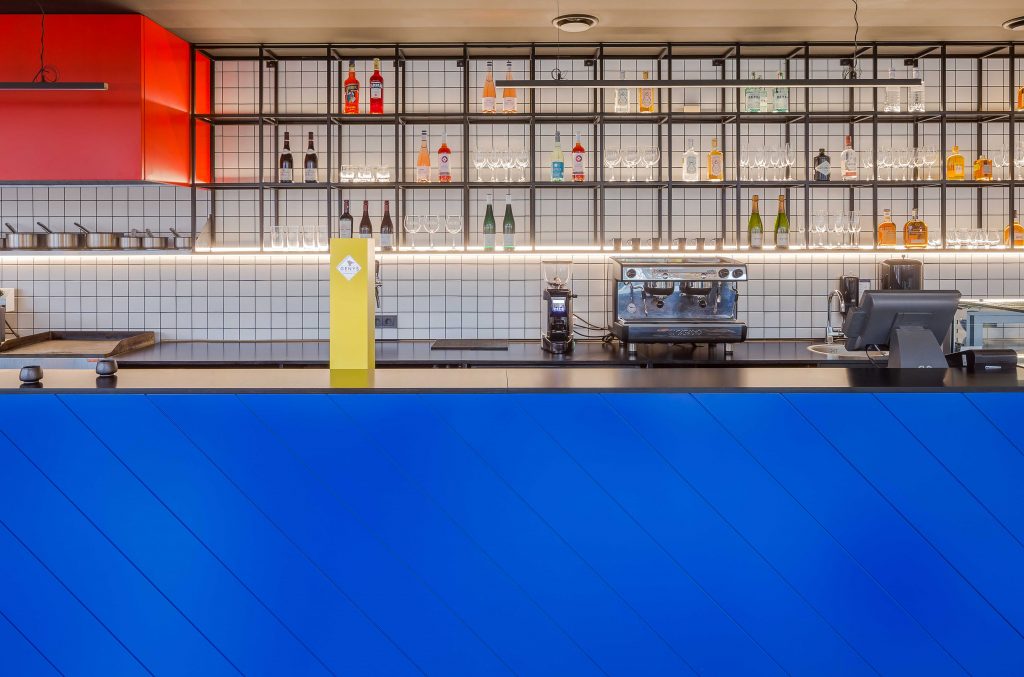 The main space is shaped with sharp lines, painted with primary colors and black lines. Architects have used the main elements of the famous De Stijl artworks and connected them with raw materials: concrete, wood, and metal. "The Bauhaus anniversary had a huge impact on this project. Inspired by aesthetics, forms, and details we've created a colorful dedication for this movement"- the team added.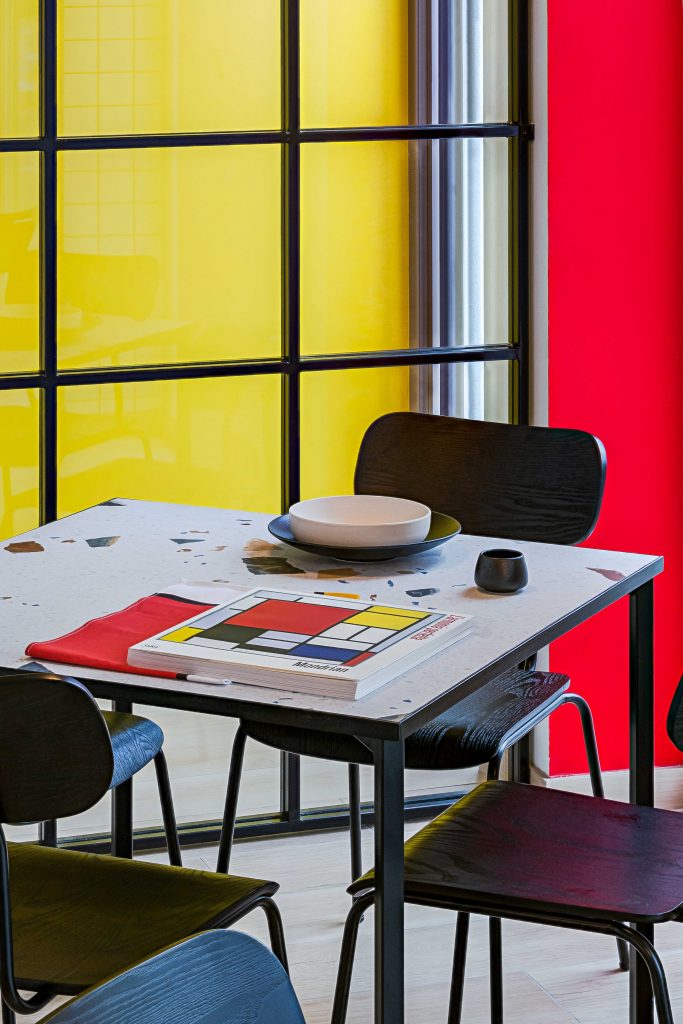 The studio used square tables made from rough terrazzo tiles and aligned them with retro-style chairs and sphere ceiling lamps. The bar front astonishes with lots of blue and some red and yellow areas. Also, the architects gave lots of attention to black and white details.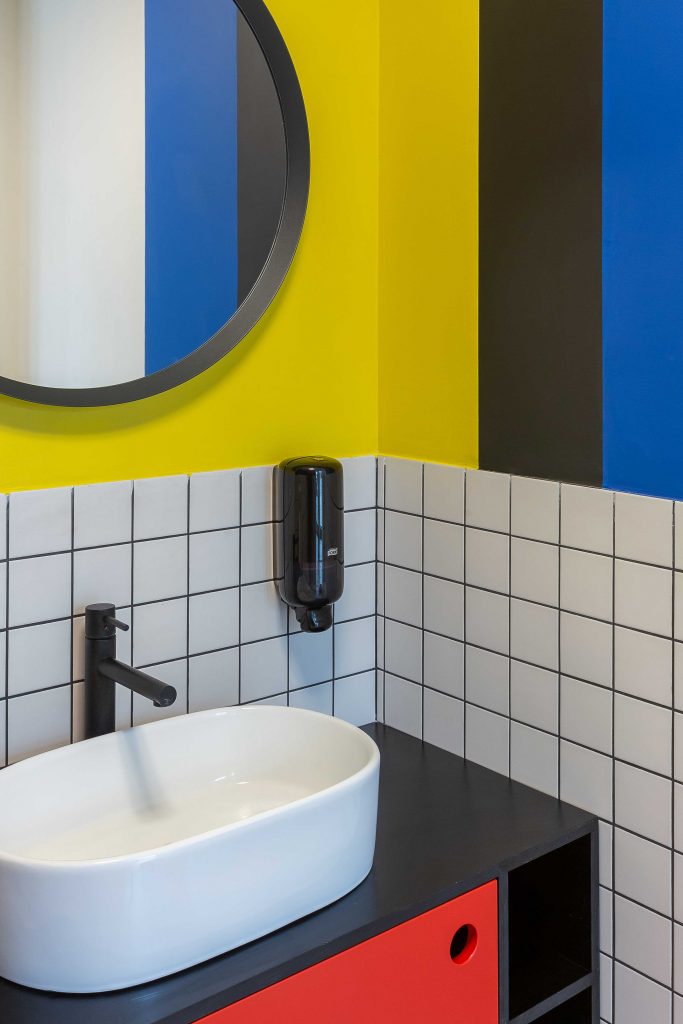 Every perspective of the interior is full of colors and textures and allows a feeling of the famous period. That's the reason why the new restaurant quickly became a favorite place for social media day stories and selfies. "You just need to find your angle" – said the architects.
Finally, the restaurant has good visibility from the street and attracts a lot of drivers and passersby attention even at night. It's like a full-time Bauhaus showcase in Vilnius.
Photography by Norbert Tukaj