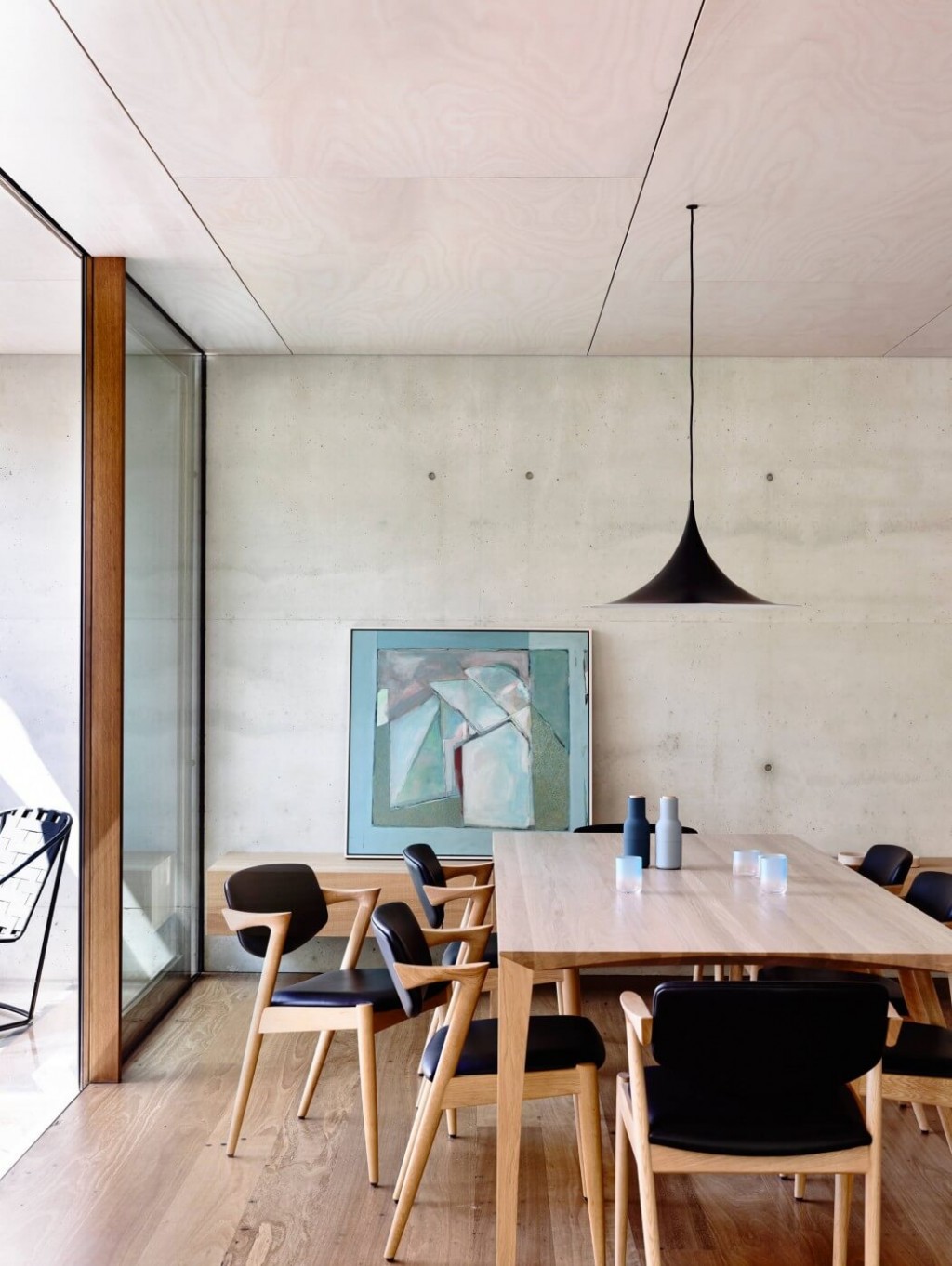 Beach Ave by Schulberg Demkiw Architects
---
Located in Sydney, Australia, this modern single family residence was designed by Schulberg Demkiw Architects. The project is really amusing, well planned and realized, it immediately caught my attention.
The description by Schulberg Demkiw Architects:
"Internal courtyards, timber screens and soft landscaping allow our clients enjoy their home providing them with the necessary privacy from their neighbours without compromising on the light, spaciousness and comfort that a young family requires. The three levels are connected via light wells and garden aspects, allowing the outside in and light to fill every space of this home, creating a calm, serene atmosphere perfect for withdrawing or work."
The interior is a simple modern idea where concrete and warm wood tones are complementary to each other and pastel details and wall art compliment neutral furniture in the house. It certainly looks effortless and welcoming… Take a look!
Photography by Derek Swalwell