BEAUTY studio in TOKYO with the self-study areas
---
An organic beauty boutique-meets-café designed by NENDO designers is located on a street in Aoyama, Minato, Tokyo is called "the Beauty library". The area contains a self – study features, that allow the customers to sit at tables that have been integrated with the object and see the display of the colored beauty products. The fresh and spacious environment that the place has to offer represents the modern and minimalistic look that creates coziness and simplicity.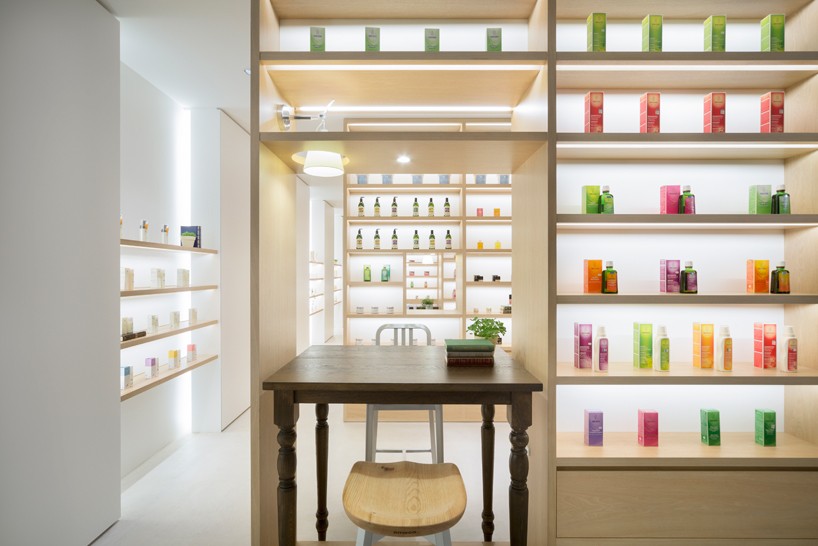 The planning of the shop gives the ability for the customers to walk around and feel freedom in the store. The minimalistic design allows to show and represent the products that the store has to offer. The store café gives the opportunity to enjoy a drink or a snack while still being at the shop.
The idea of having the food and cosmetics side by side was based on the concept that inner and outer beauty is connected.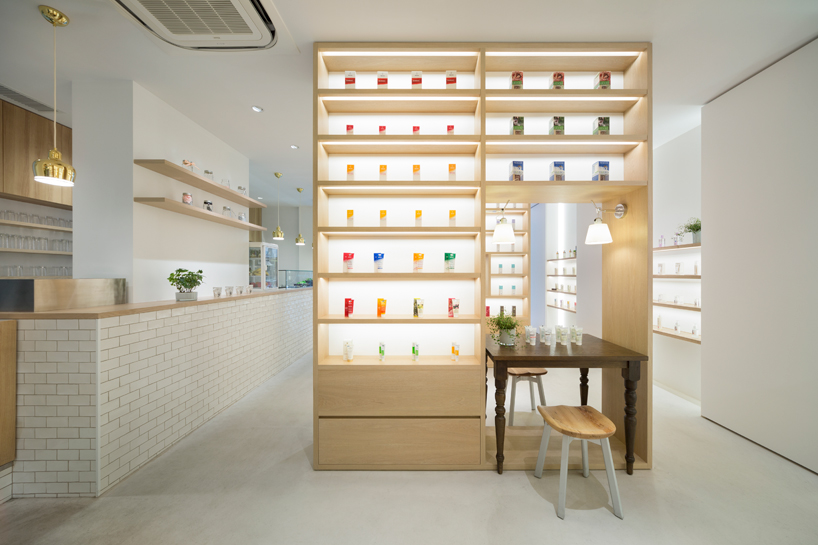 The products are established on the shelves that are designed with the LED lights. It gives the attention to the supplies, and does not distract the customers.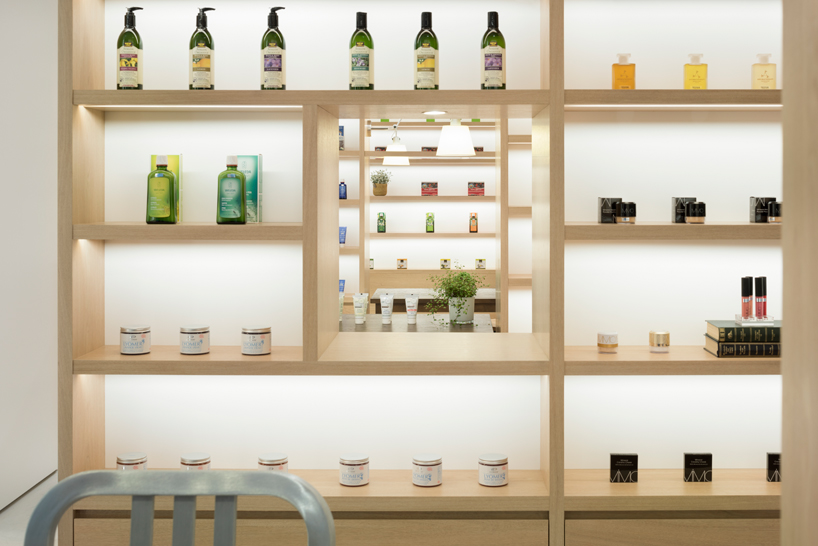 NENDO designers created a space that has a feeling of integrity and aesthetics. The store also has the connection with the exterior and interior and keeps the connection related to the concept of the beauty.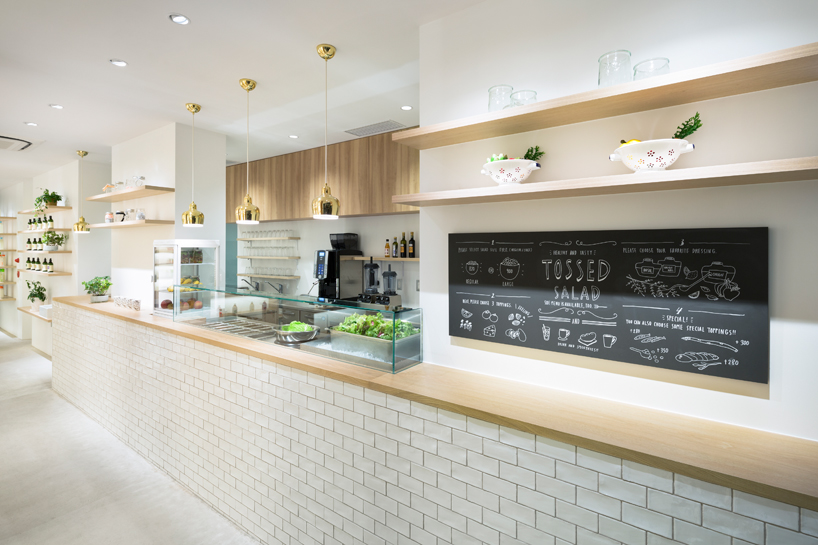 Such materials are wood, white brick walls, bleached wood flooring and neutral tones recreates the style suitable for the beauty store. The selection creates the feeling of freshness, cleanliness and freedom.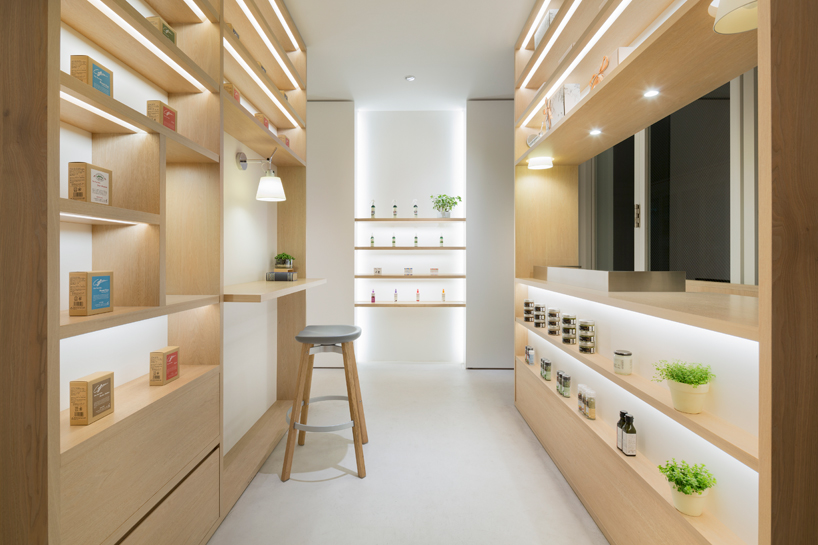 The warm light which was chosen for the space gives that extra coziness, which is needed to warm up the area. To give some character to the shop, the designers chose to add some plants, which completes the space, and makes it fresher.