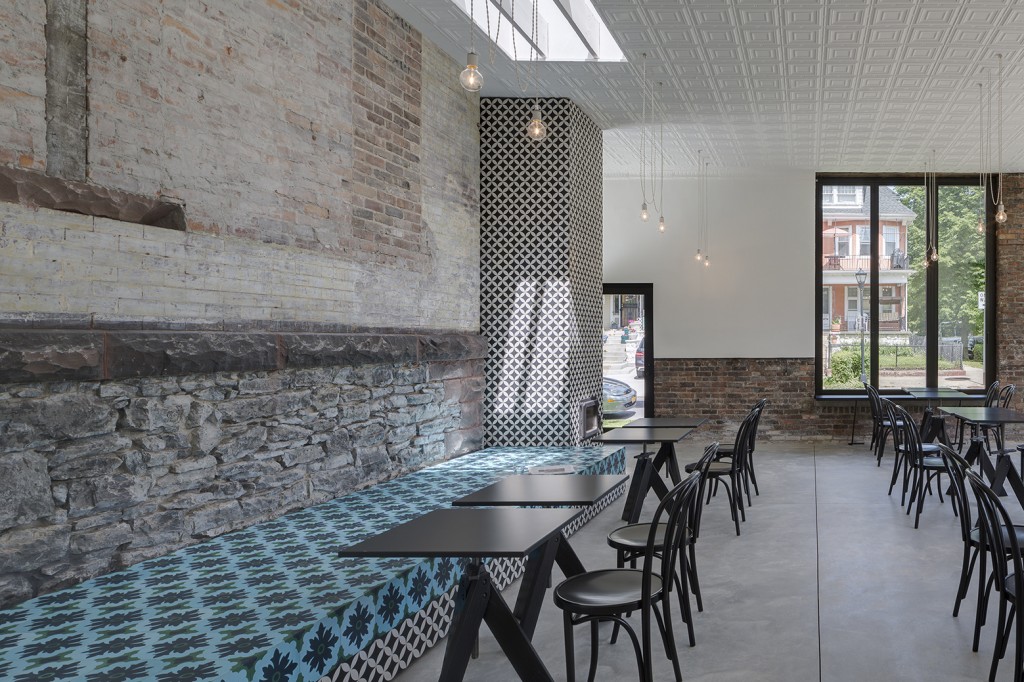 Cafe Fargo By Davidson Rafailidis
---
In the residential area of Buffalo, NY, USA, architect duo Stephanie Davidson and Georg Rafailidis designed a small coffee shop that previously was a neglected corner store. It was built in 1929 as a monolithic brick addition to the corner of a 3-story house that was built in 1880.
Typically, for a hospitality space, a large amount of the construction budget goes into mechanical systems. It was a low budget project, so architects took the opposite approach, they transformed these mechanical services into two experiential architectural elements that emphasize the distinct pleasures of summer and winter.
The Interior is structured in a few parts. The first and the innermost consists of the large-scale Kachelofen, constructed as a long, horizontal, heated bench and a vertical tower. This tower also forms a spatial pocket where the bathroom is hidden. The Kachelofen is the largest in North America and was researched and developed in close collaboration with a local mason. It also serves as the radiant heat source for space in winter.
The outermost part consists of the large folding-sliding windows with thick oak sills extended into benches. The habitable perimeter blurs the barrier between inside and outside; opened-up, space feels like a covered outdoor patio. These windows and skylights provide natural ventilation and passive cooling during warm months.
Also, there is a space between the windows and the stove. It provides an open area for ever-changing seating patterns. Therefore, the lights are held-up on the old tin ceiling with magnets, allowing the lighting patterns to change and follow different seating arrangements throughout the year.
Space also offers three different seating options at different heights – the window sills, the chairs, and the stove bench. Because of that Davidson Rafailidis designed height-adjustable tables. "The tabletop, fixed to a tripod base with a threaded rod, can be spun like a piano stool up or down to adapt to the different seating heights"
Architects added two main elements, but apart from that, they avoided any form of additional cladding, trimming, or wall coverings. The whole renovation consisted mainly of removing the various floor, wall, and ceiling surfaces that had accumulated over the years and made the space and its relationship to the older house, more legible.
Stephanie Davidson and Georg Rafailidis created a space that offers users powerful physical relationships independent from any specific program, making it an alluring space for many more future uses. What strikes the most is that they did this and also maintained a close connection to the past.
Architect: Davidson Rafailidis
Client: Jergo LLC
Location: Buffalo, NY, USA
Project Year: 2014
Area: 82  m2
Photography by Florian Holzherr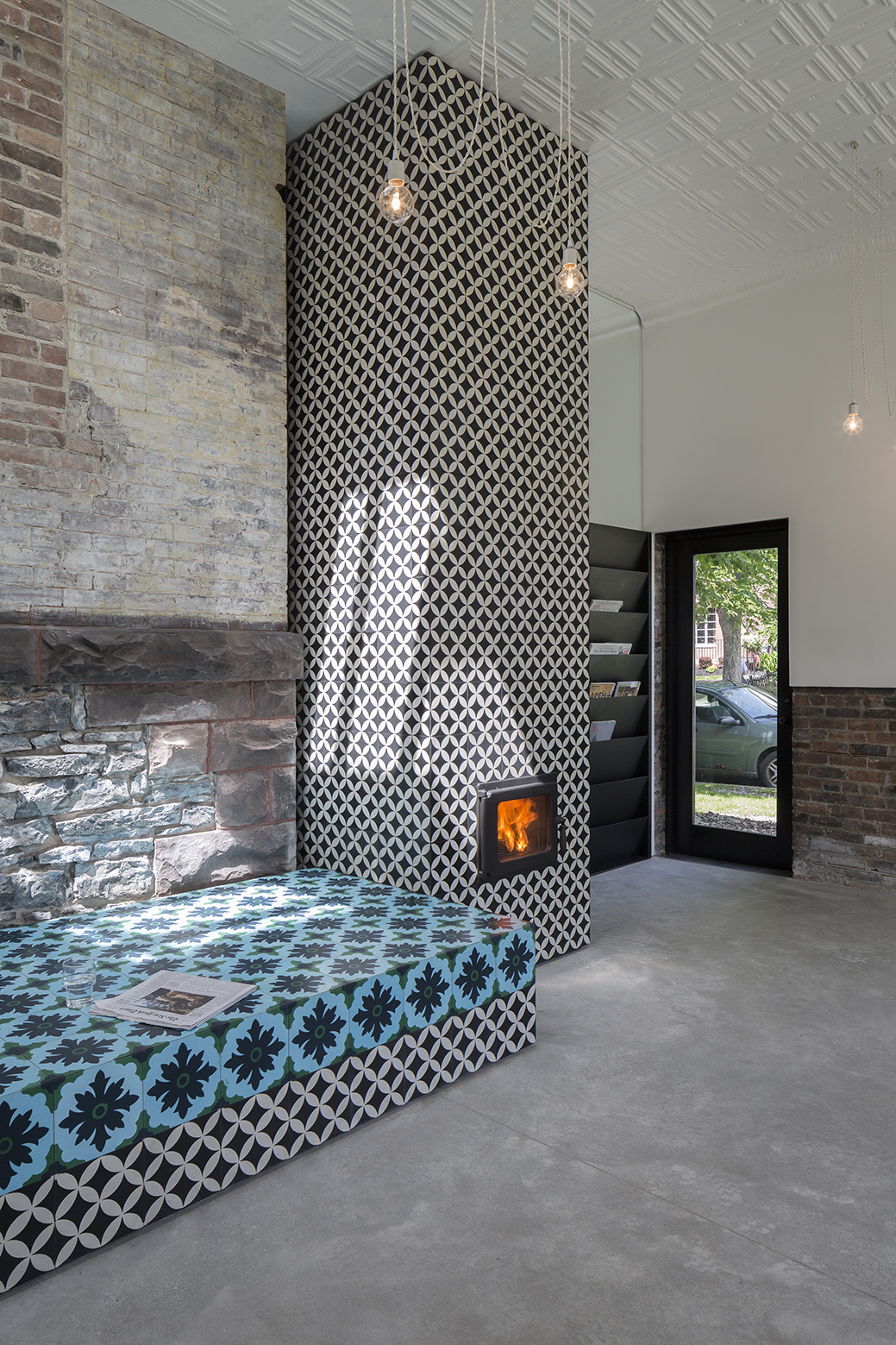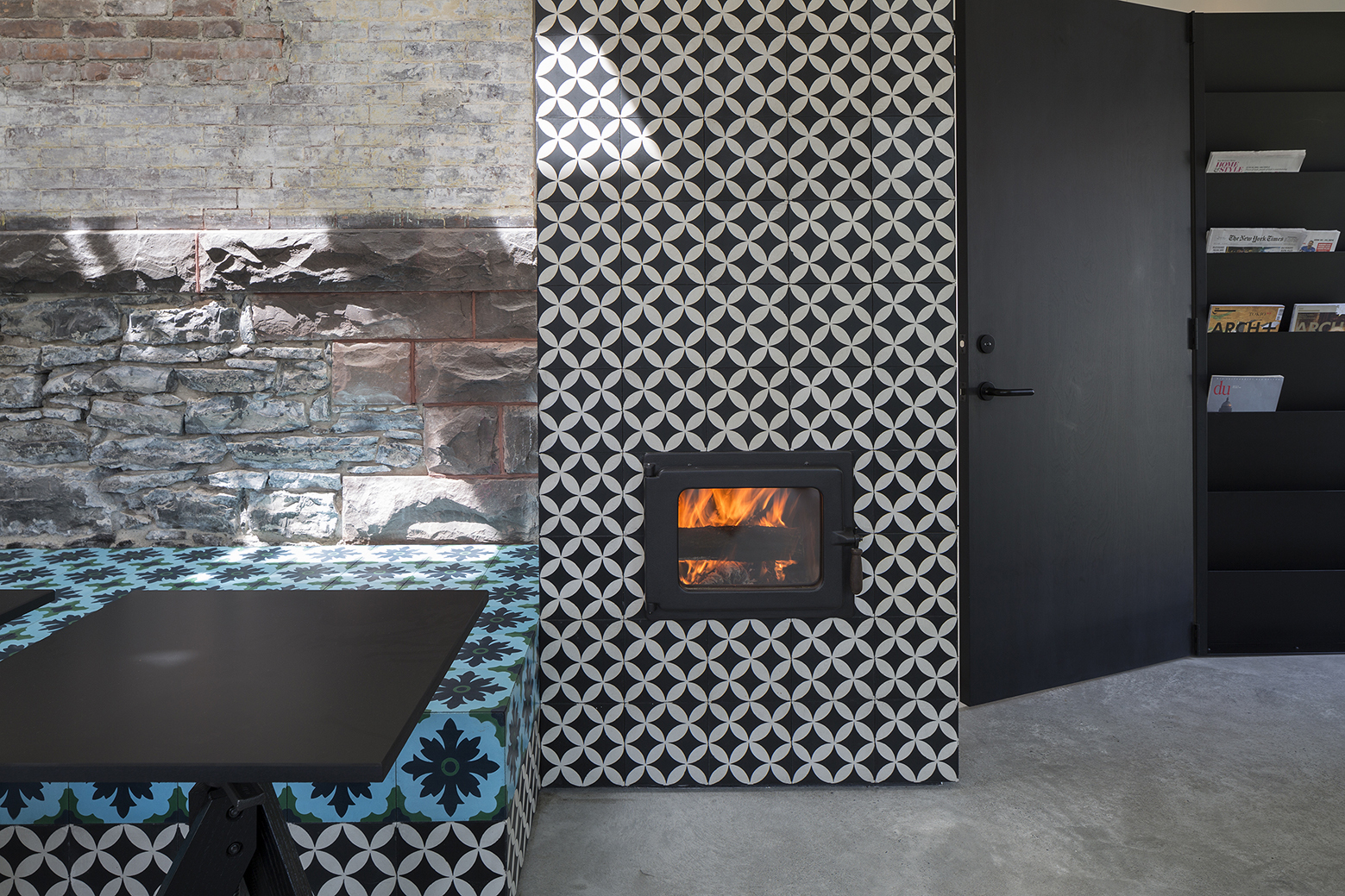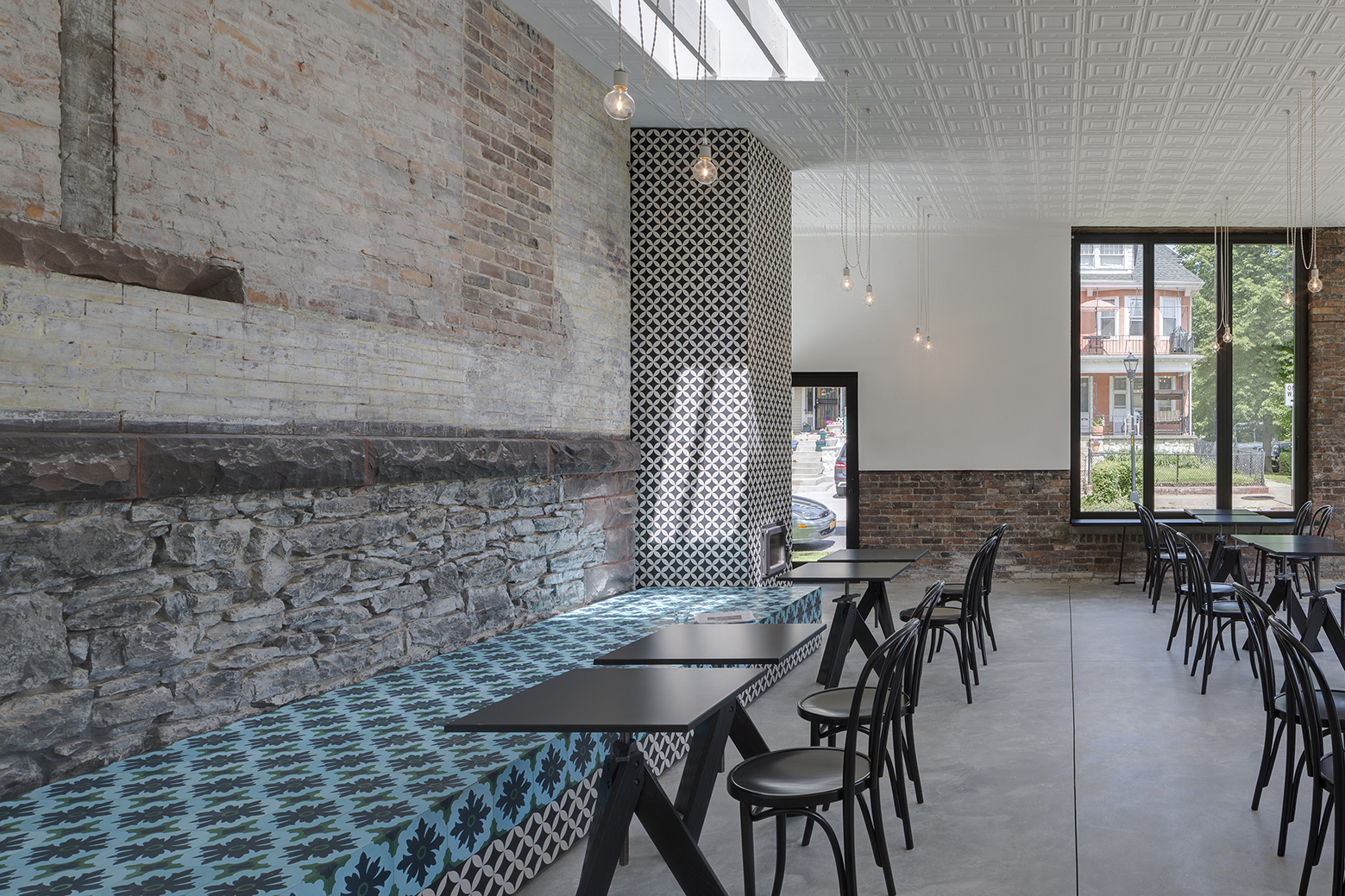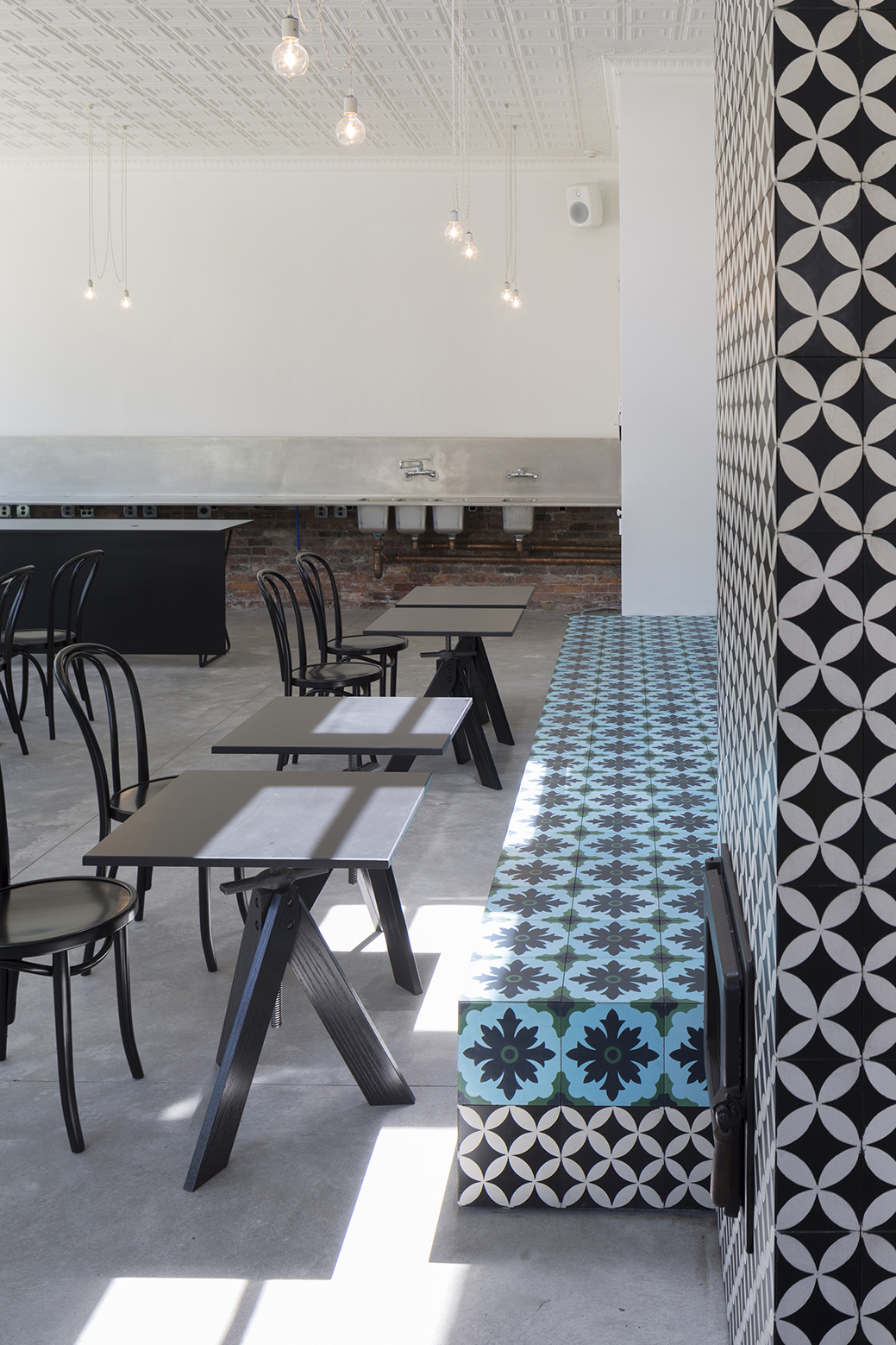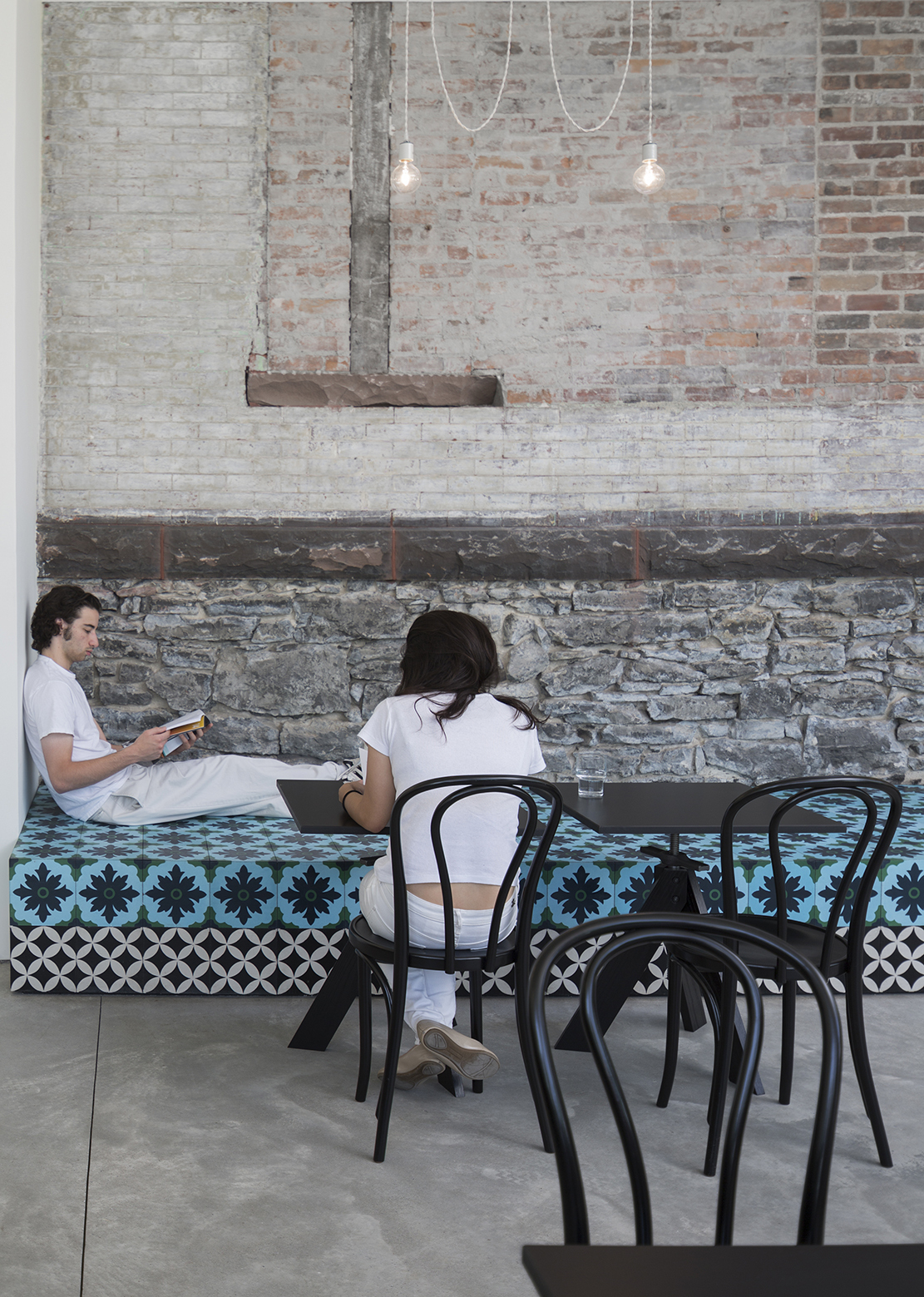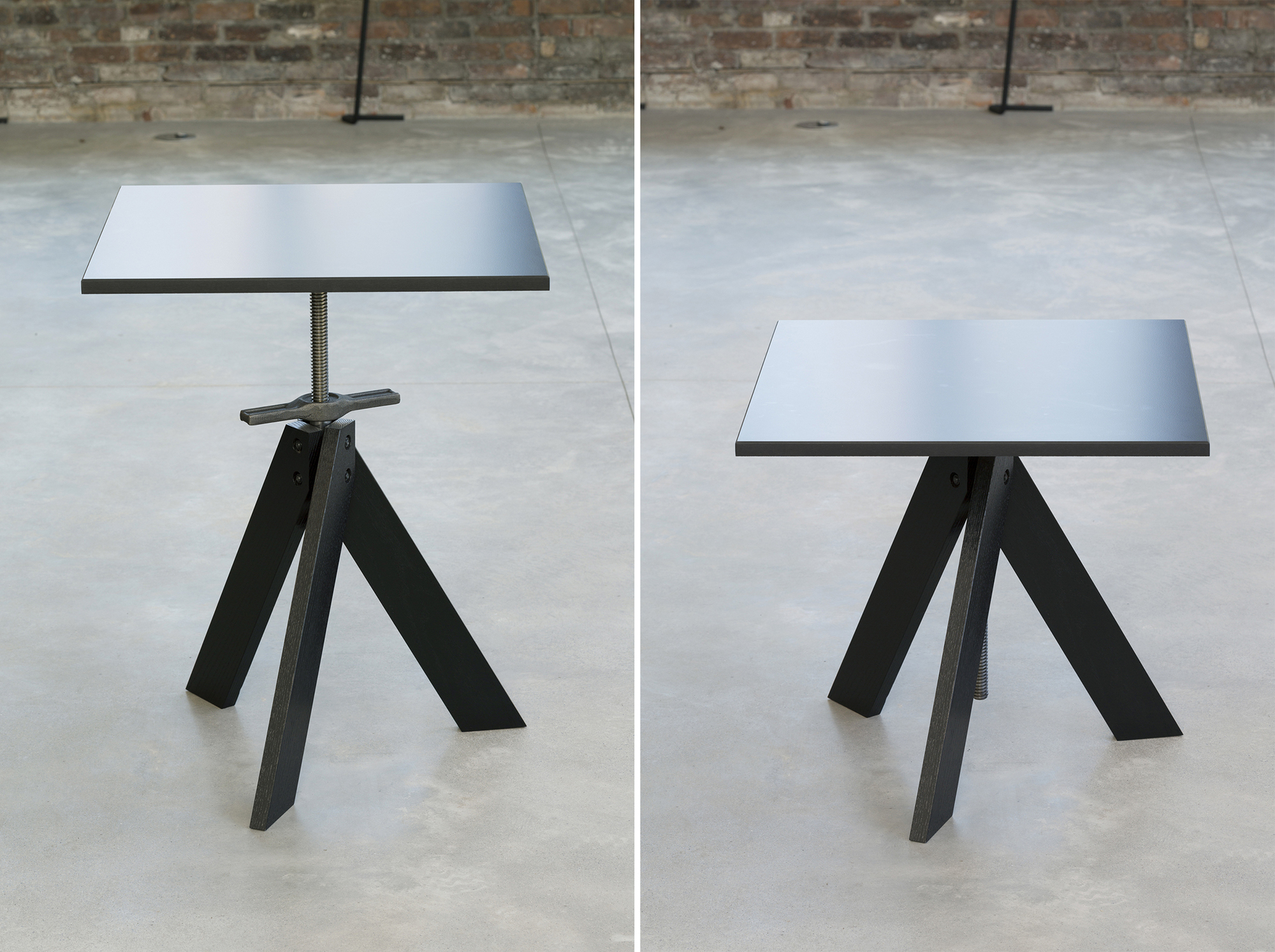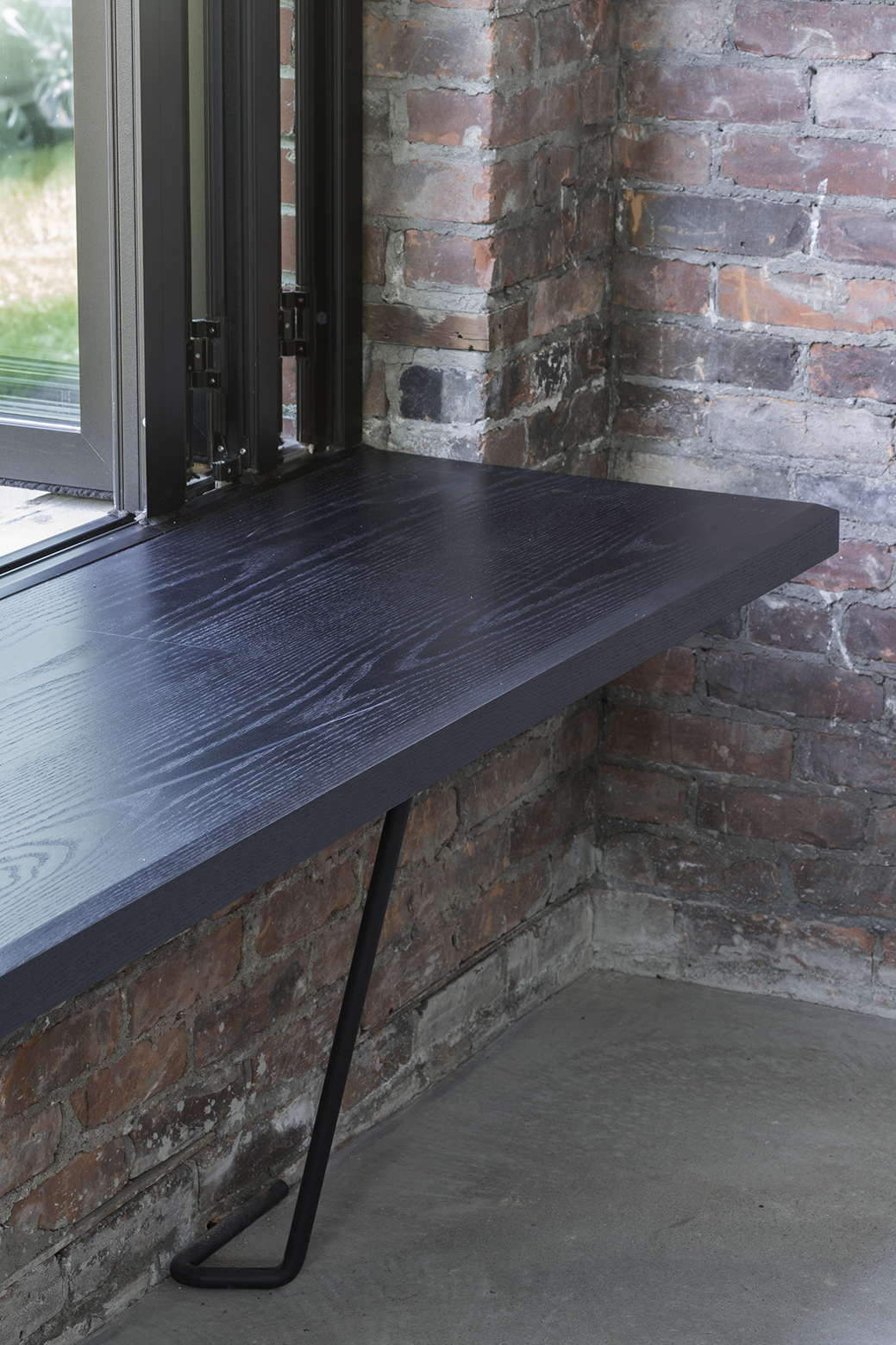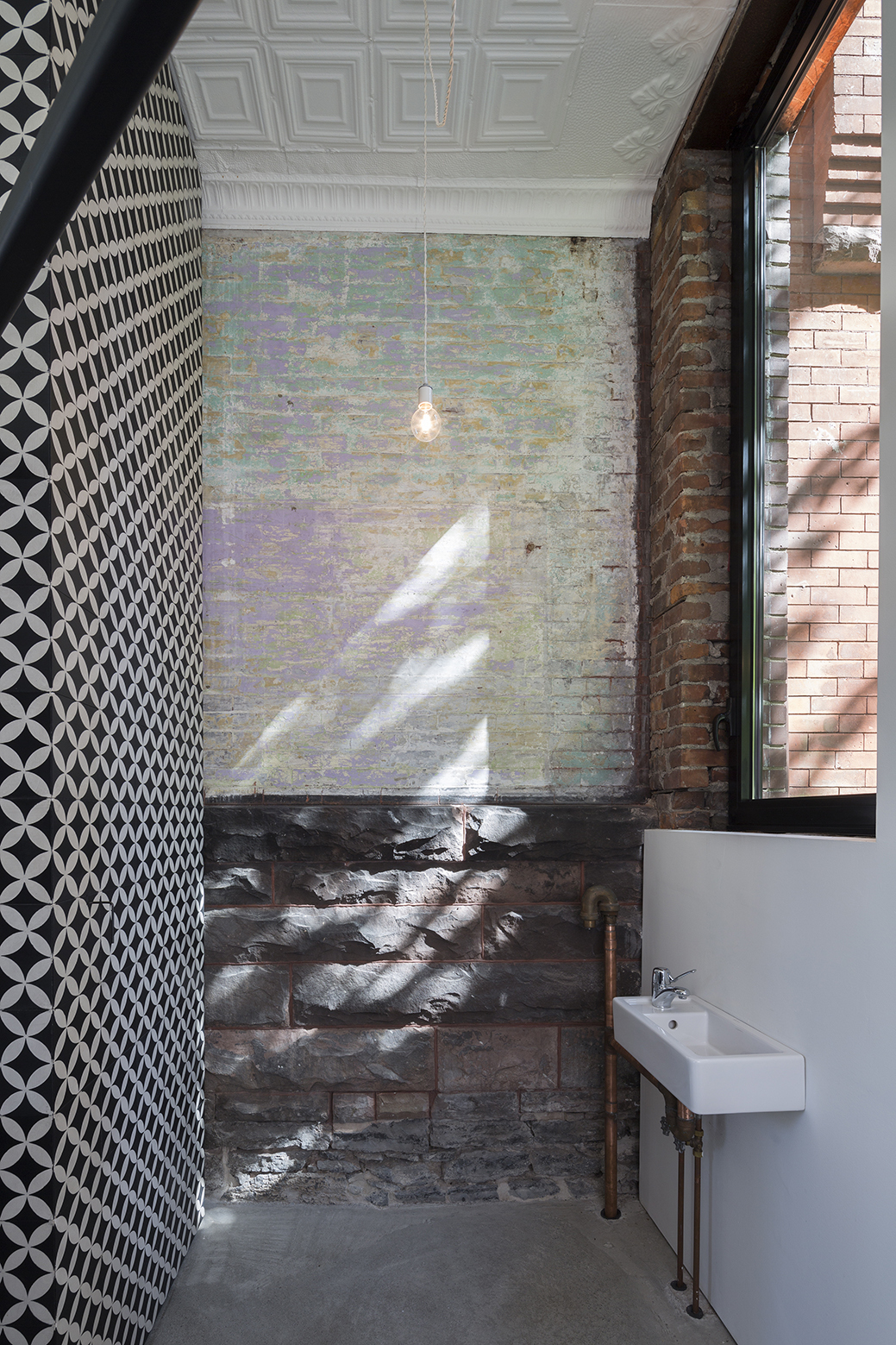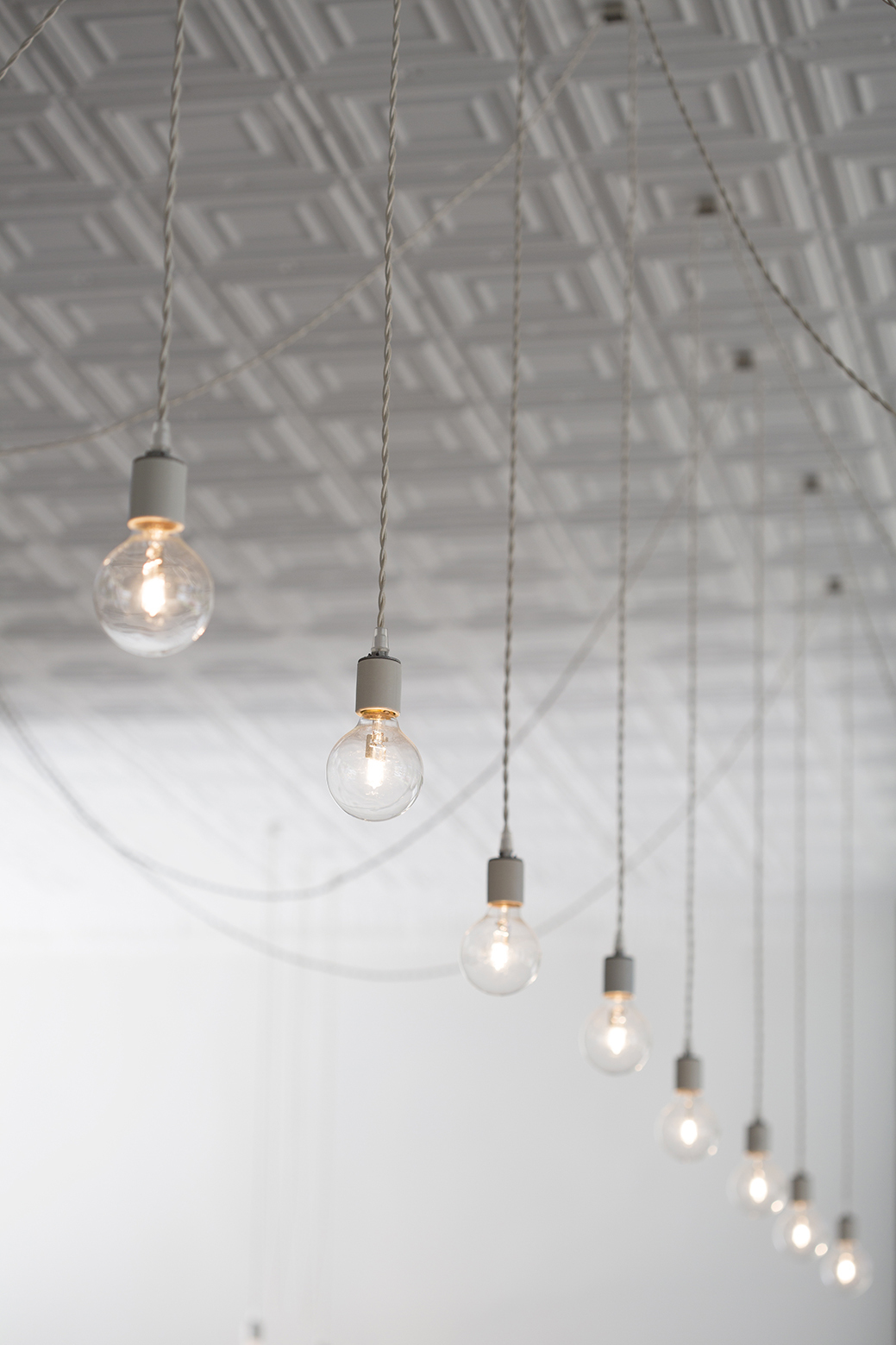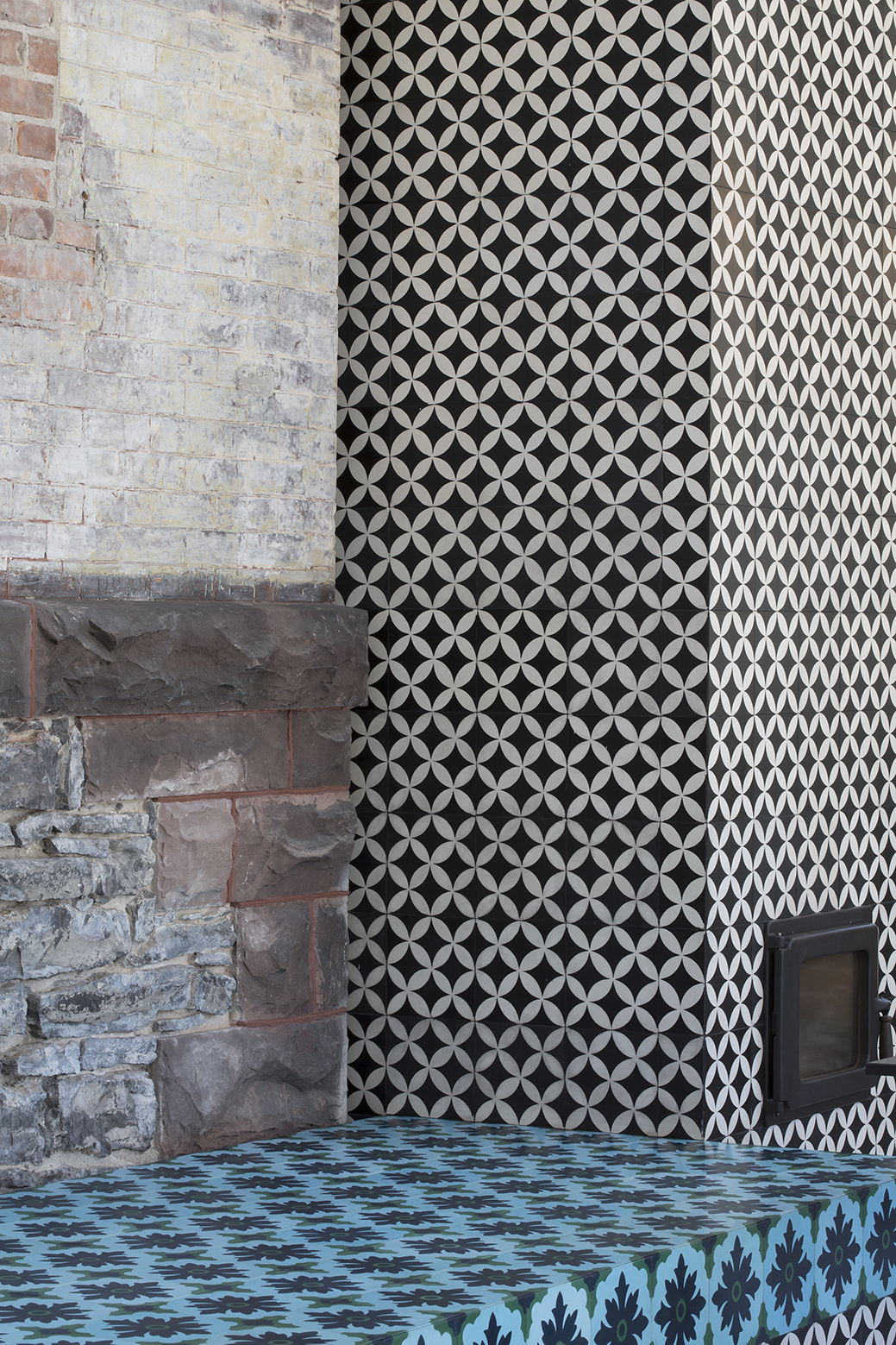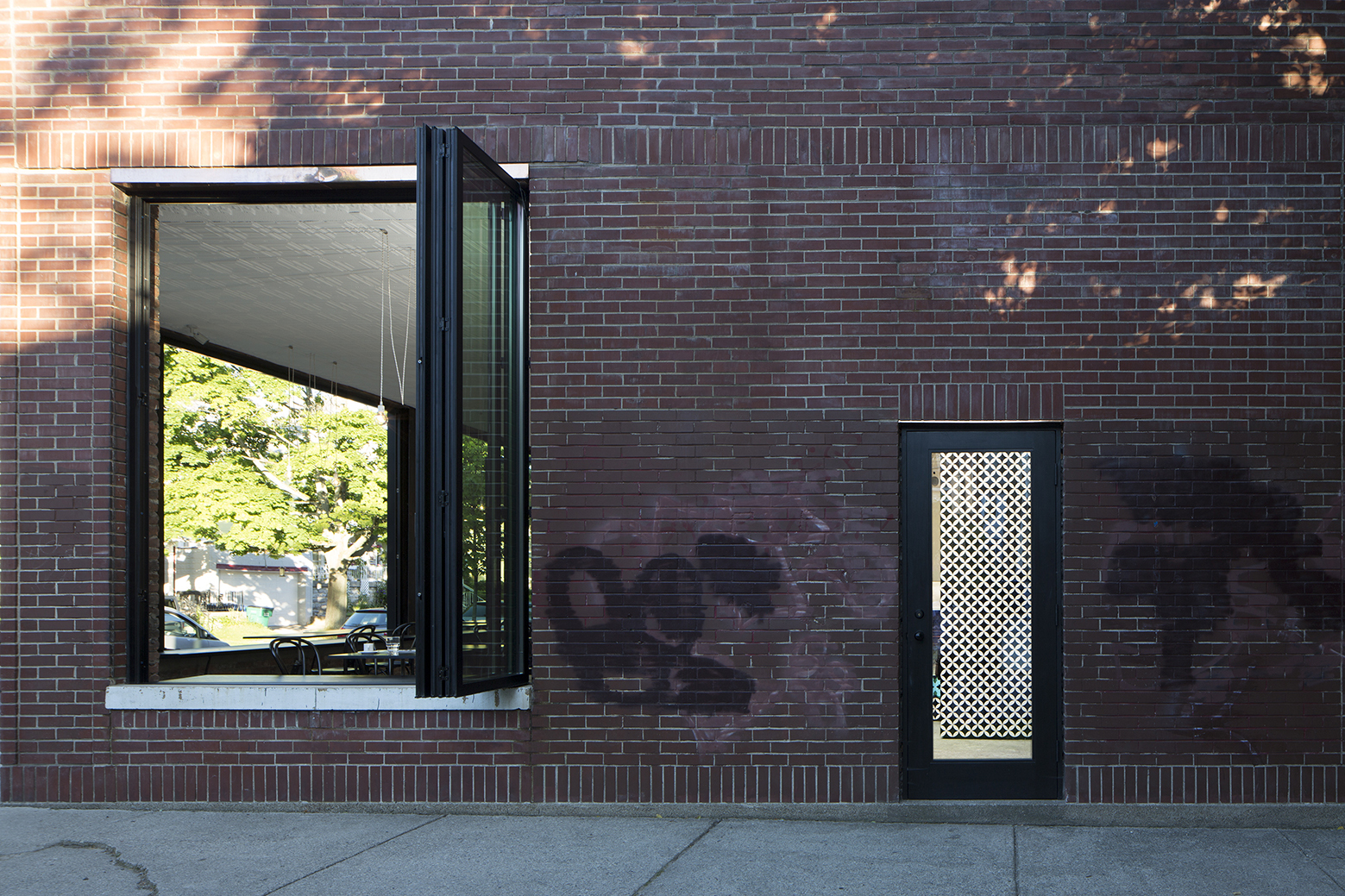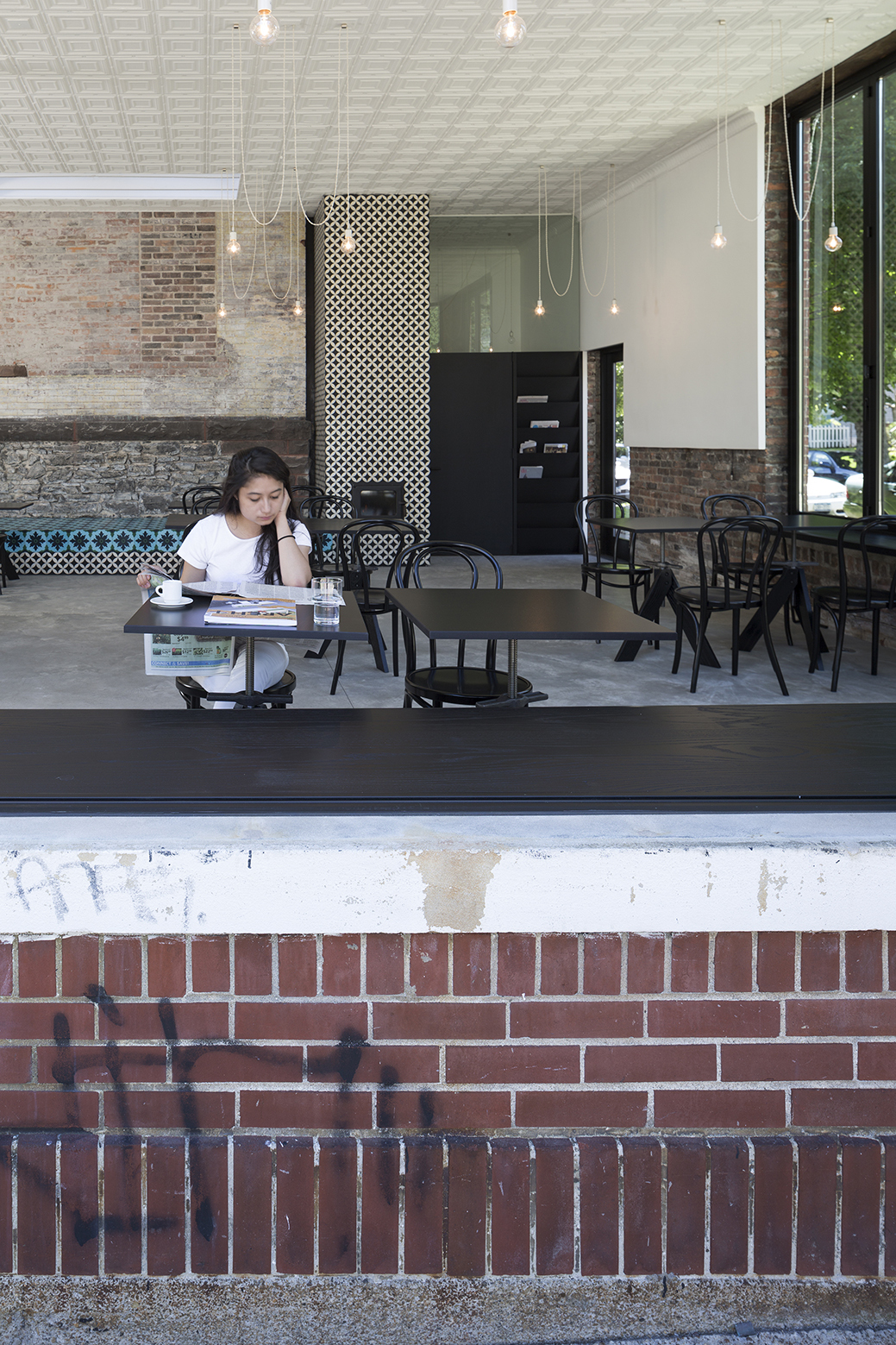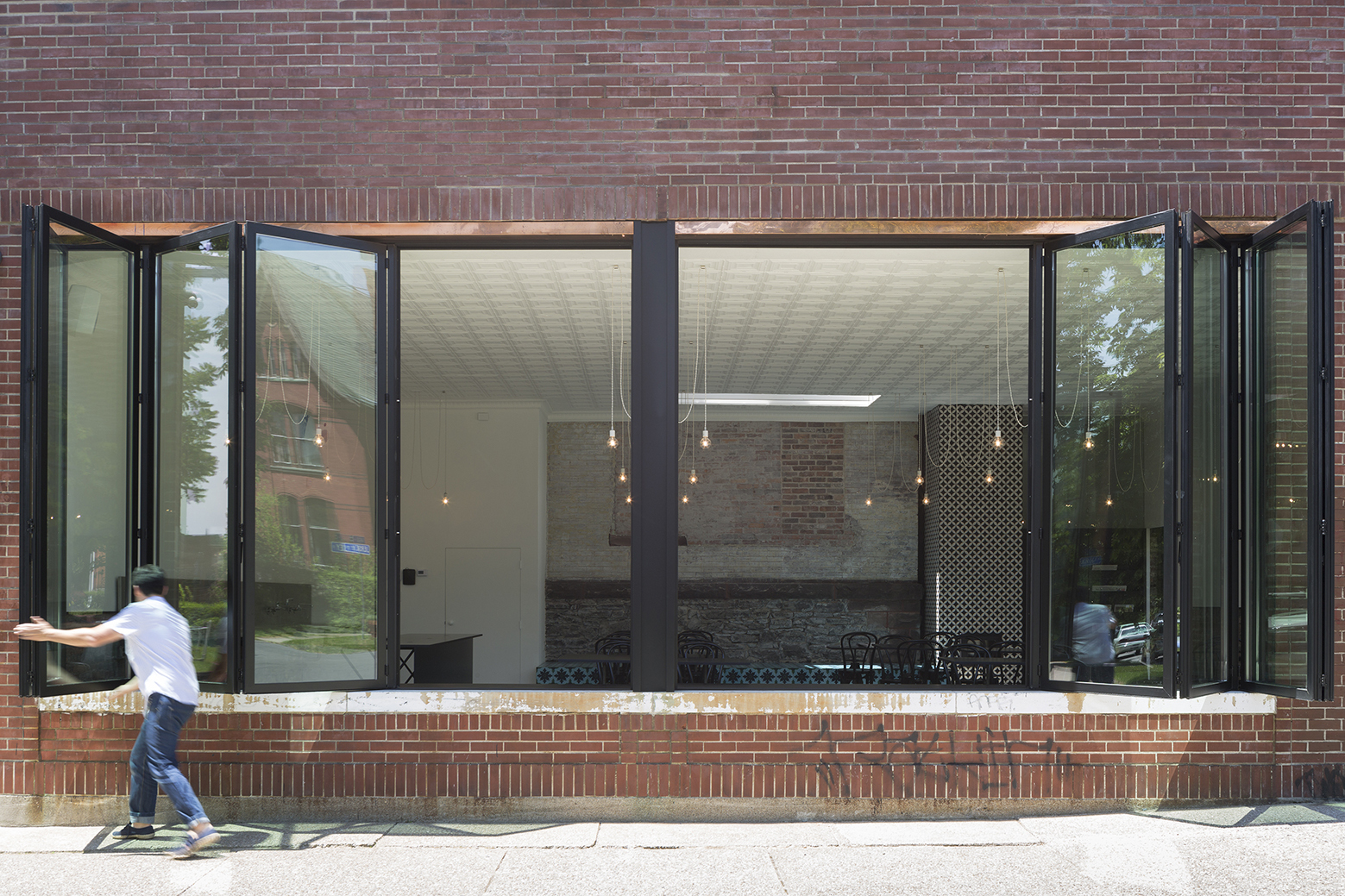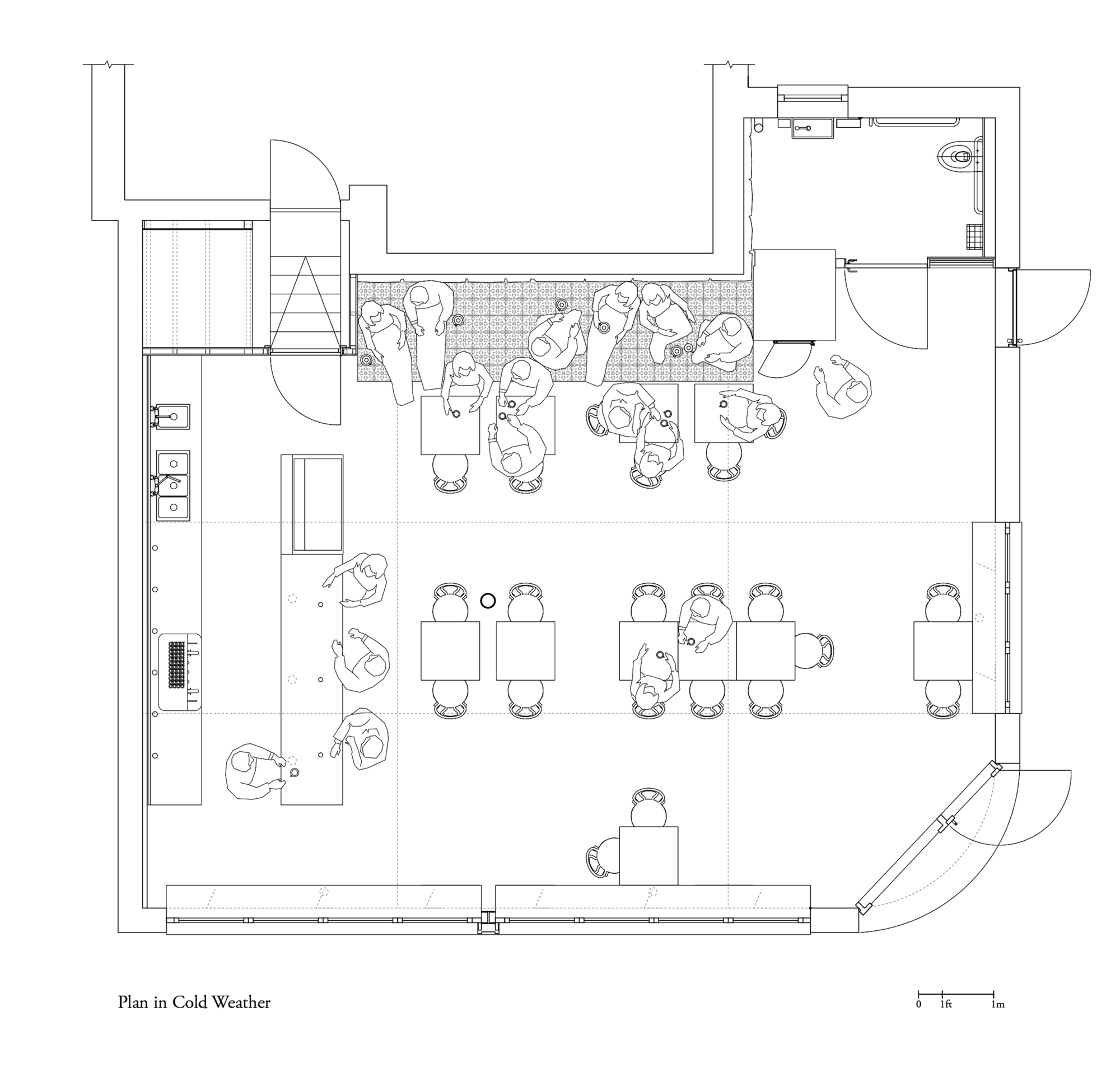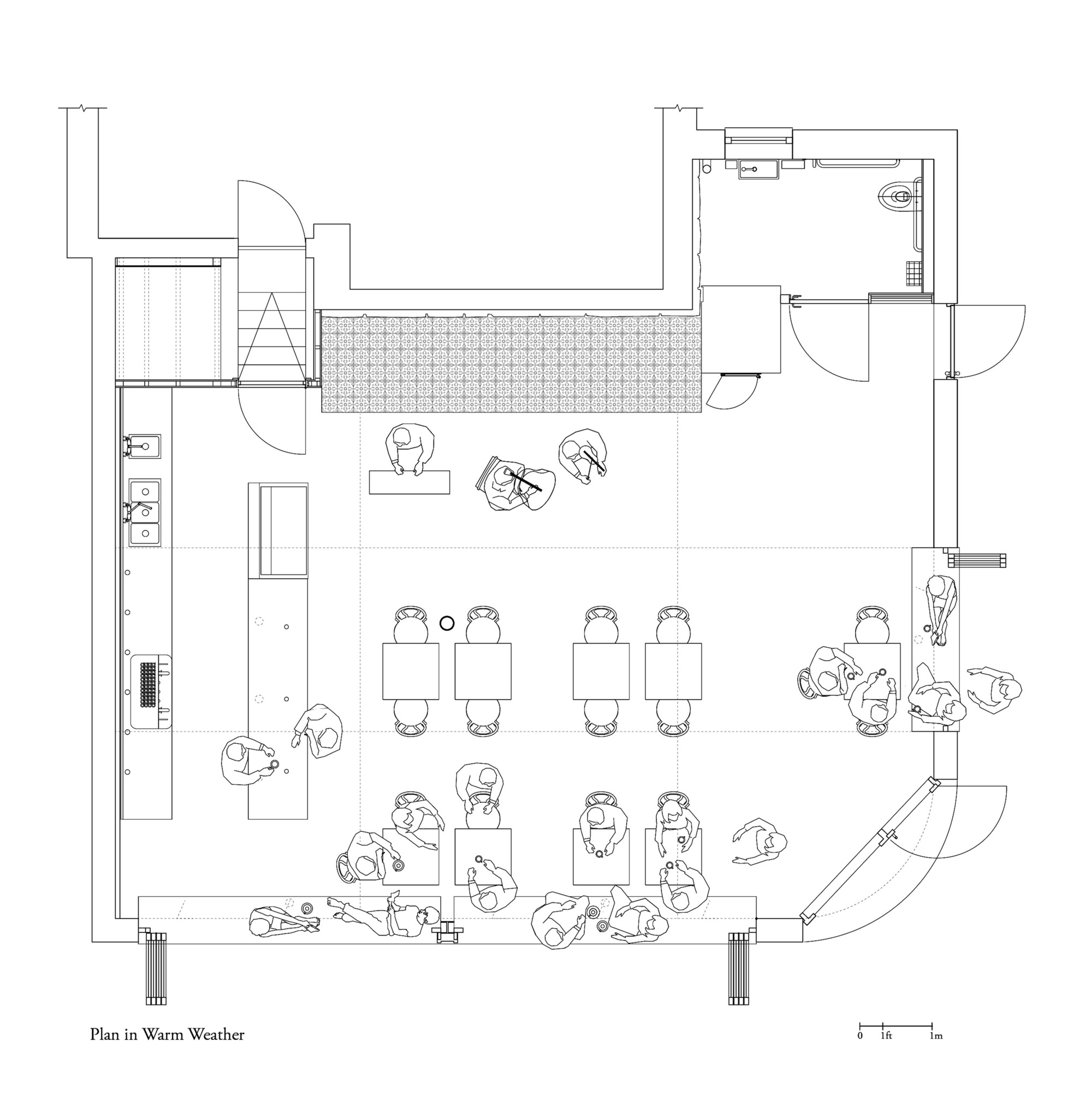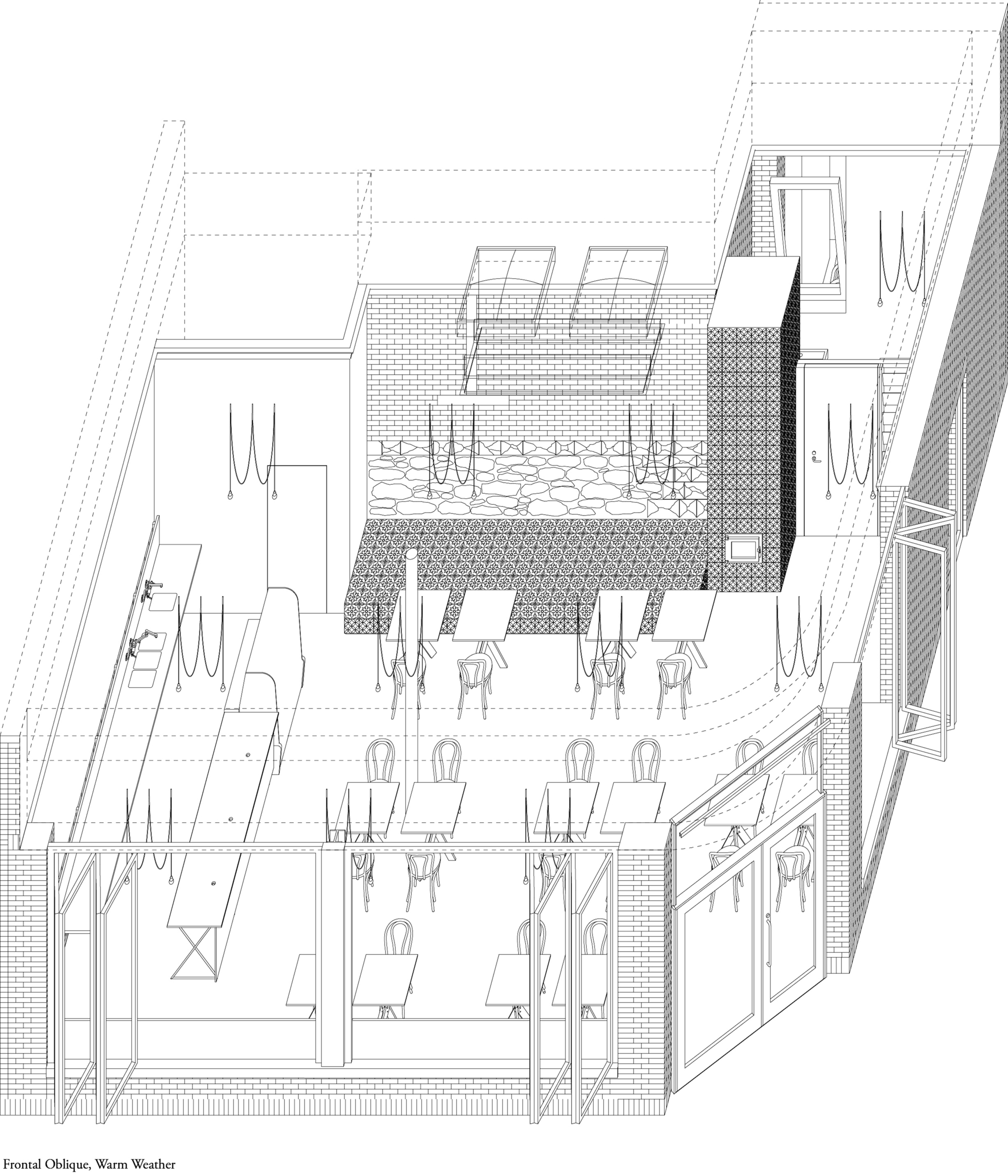 Via Archdaily