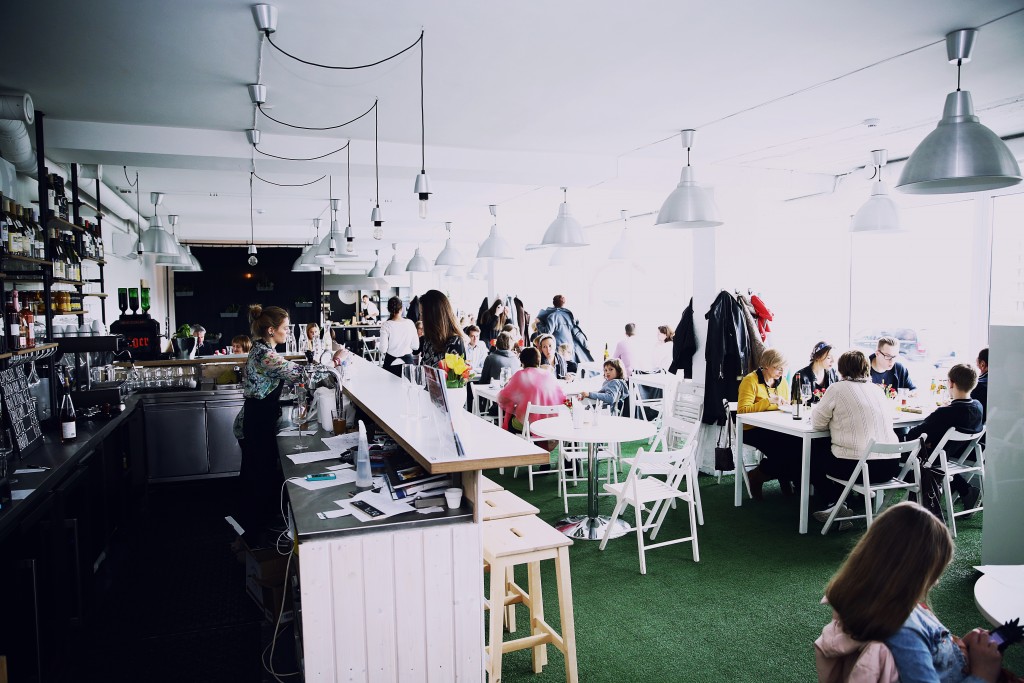 Čiop – čiop
---
Lithuanian restaurant "Čiop Čiop" which is designed by the architect Rūta Barisaitė took into account the activities carried out by this restaurant. Two combinations – food preparation and tasting it. Courses and enjoyment. Skills and food. Combination of joy and learning.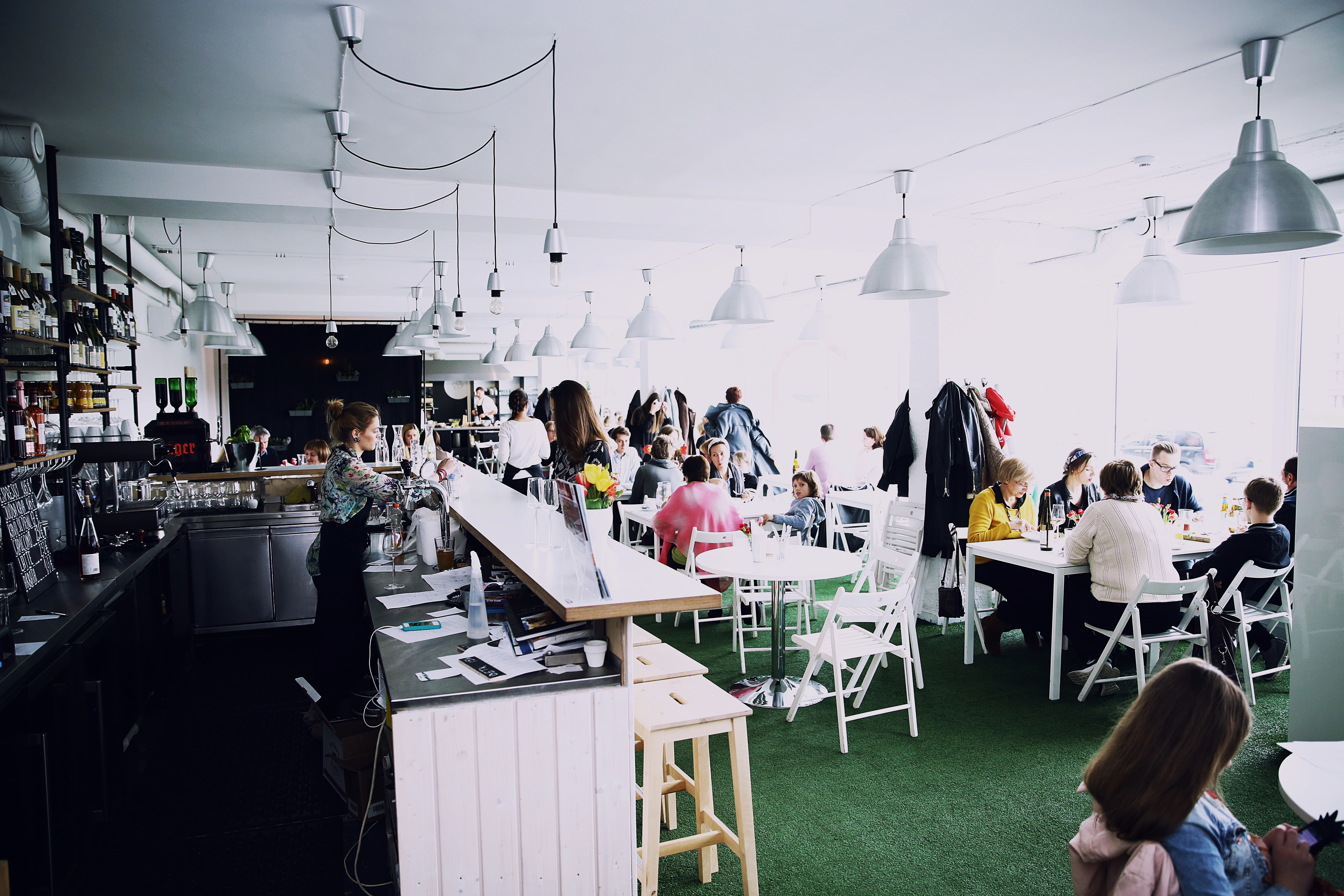 Space conveys the image of a modern kitchen, which feels free to come to the customers and children.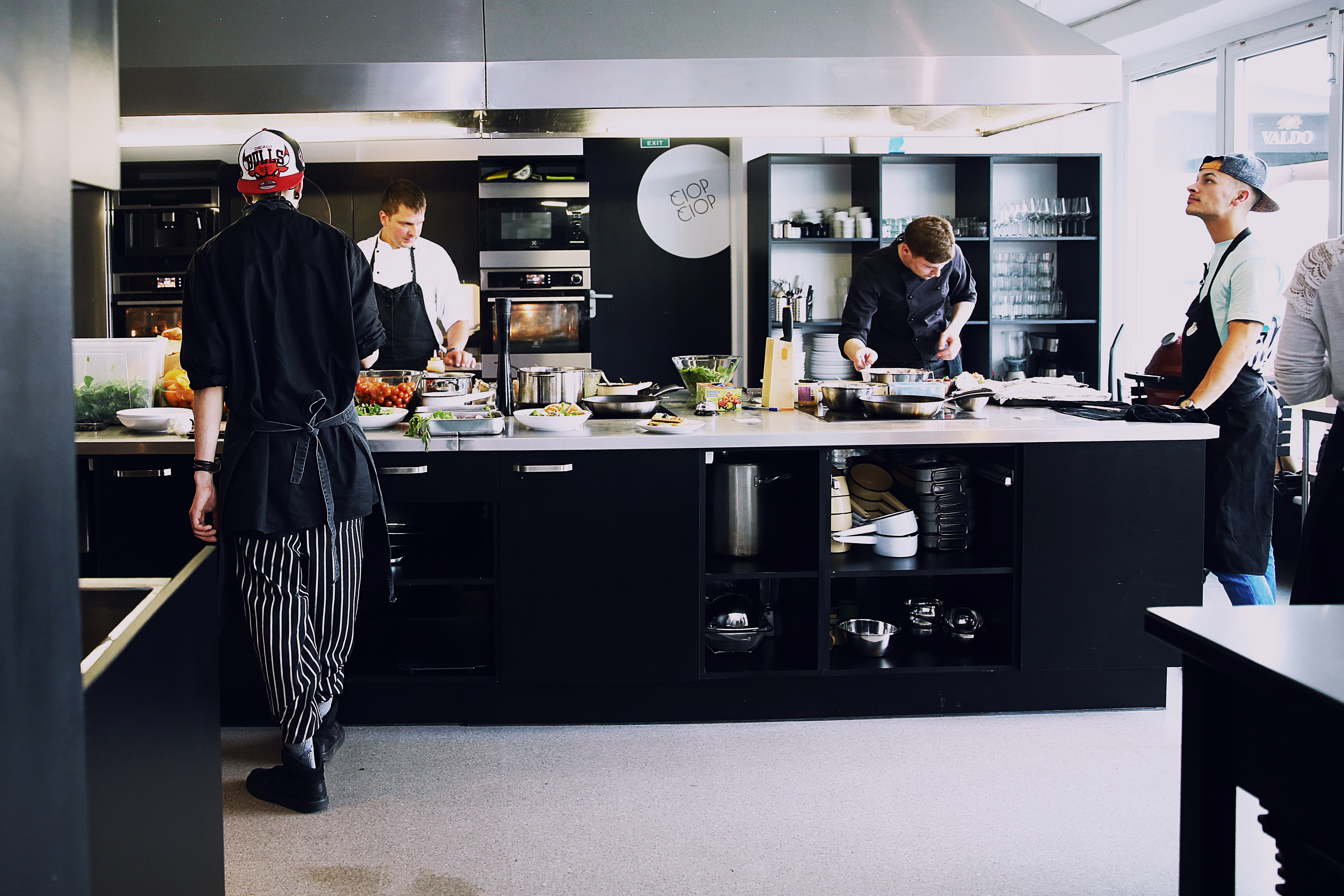 The concept for the interior space was based on the name of the restaurant ''Čiop – čiop'' which is an amusing and playful phrase that describes the sound of biting, eating, tasting the food. This little play of words invites the customer to step into the culinary world and informs about the one-day culinary lessons, in which chefs from around the world come to teach the principles and culinary secrets.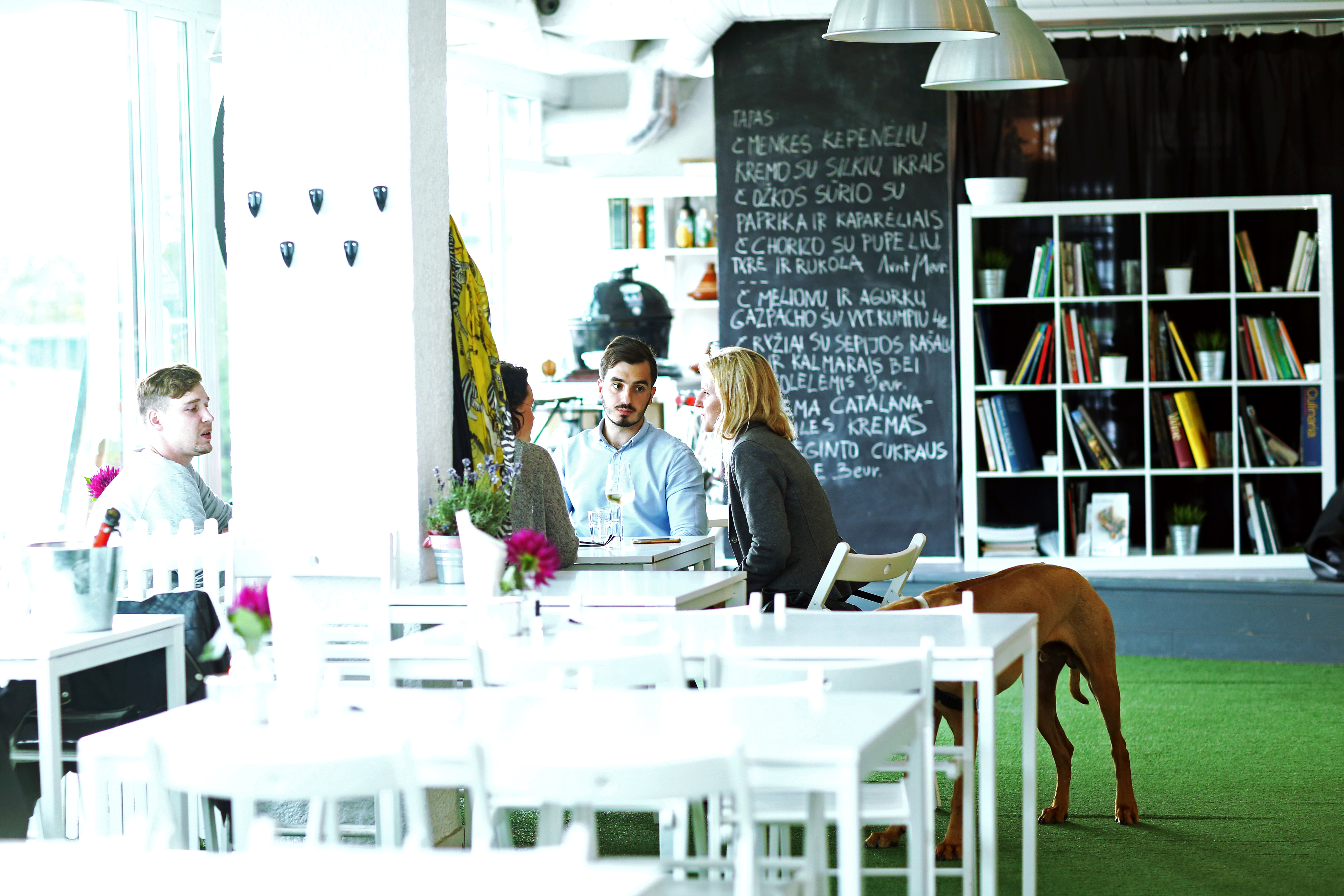 When the customer just steps into the room, he enters a small hall space, which is connected to the cooking room. The kitchen niche, bathroom, and lounge are designed to provide more space for people during cooking. Along with that – the windows provide natural sunlight, and with that space becomes warmer and cozier. Meanwhile, the restaurant is designed to close to the cooking space for food to be easily served. Windows perform a representative function and deliver studio interior and activities.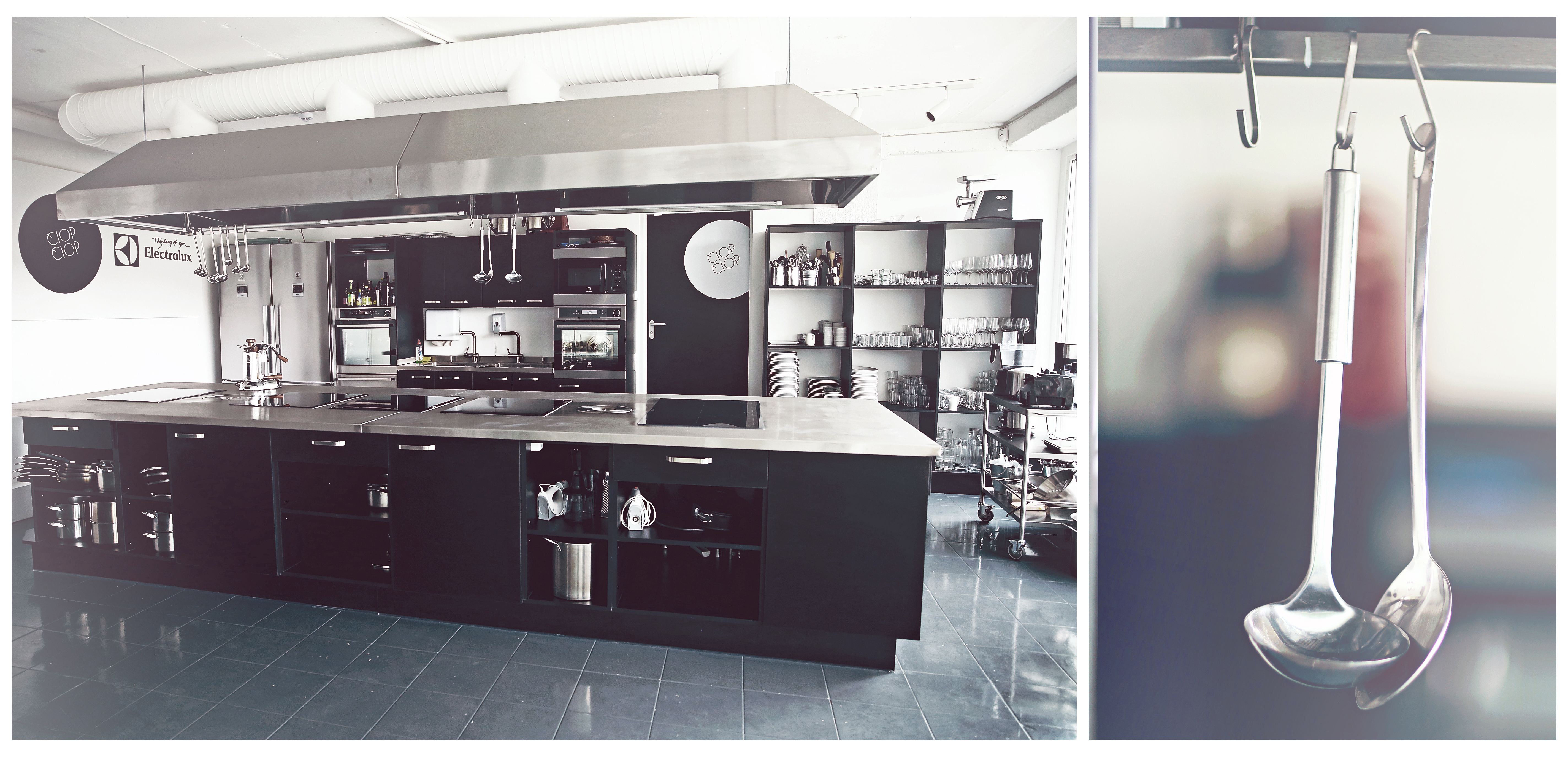 The view of the Vilnius city through the windows allows keeping the connection with the outside, while the process of cooking is being kept on the inside.
The interior is trying to retain industrial and modern style. The main color that is used in the interior is white, which gives the impression of cleanliness, and visually expands the space. Meanwhile, fake grass, which is used in the restaurant's floor solution, provides a space for a playful mood, and it does not become boring and monotonous. Also, such materials as concrete floors which are used in the kitchen cooking area reinforce the industrial sense of style. Stainless steel tables provide space utilization solidity and aesthetics, which is essential in the kitchen area.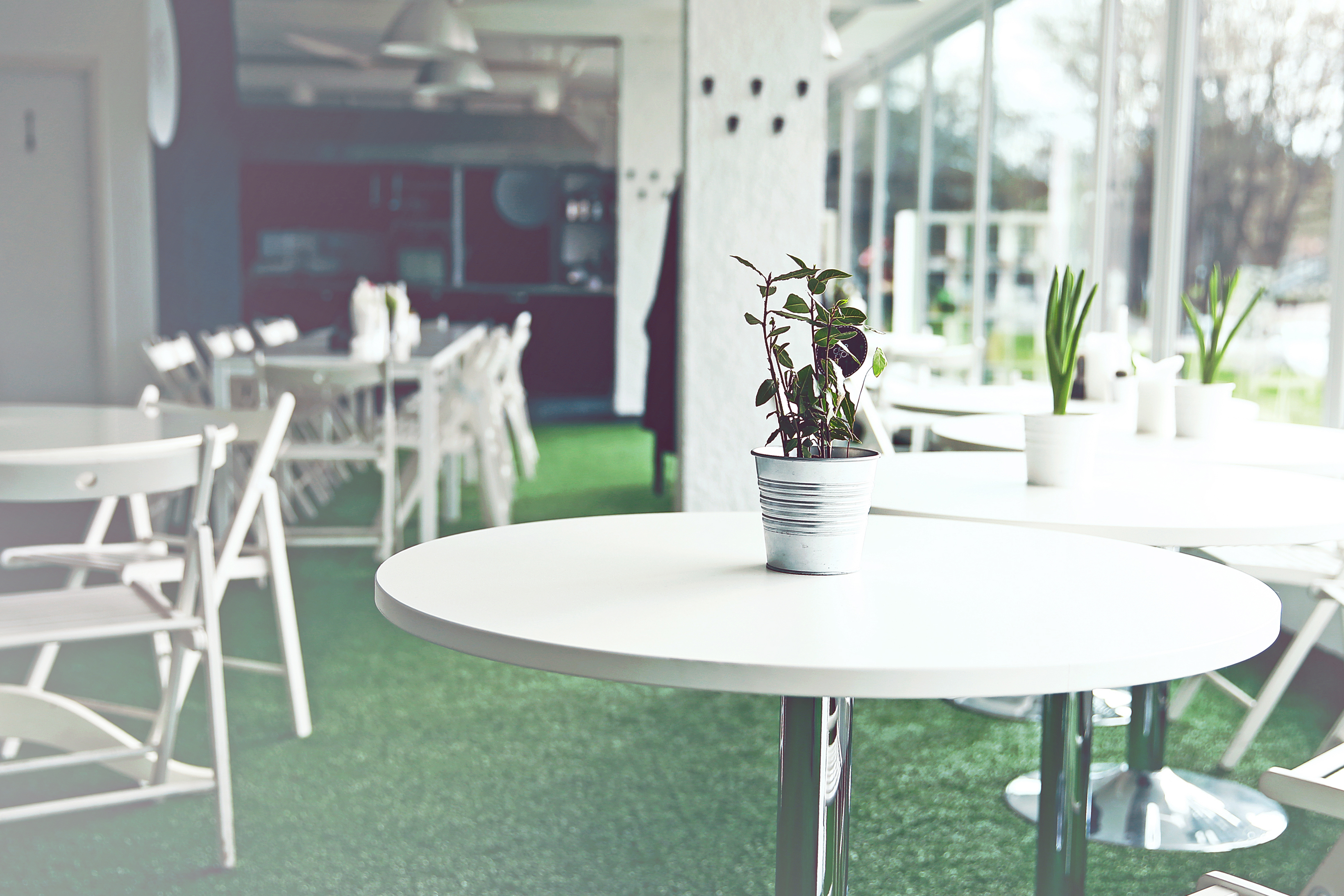 "Čiop – čiop" cooking studio is an example of the subtle design where functionality and style find integrity.  Certain elements (pipes, decoration materials, furniture) create a space suitable for food cookery courses. Also, the use of fake grass is giving the space a playful and vibrancy mood. Space takes on a particular character, which is modern and innovative. The place represents a modern approach to food presentation in the public spaces, which combines culinary and design ratio.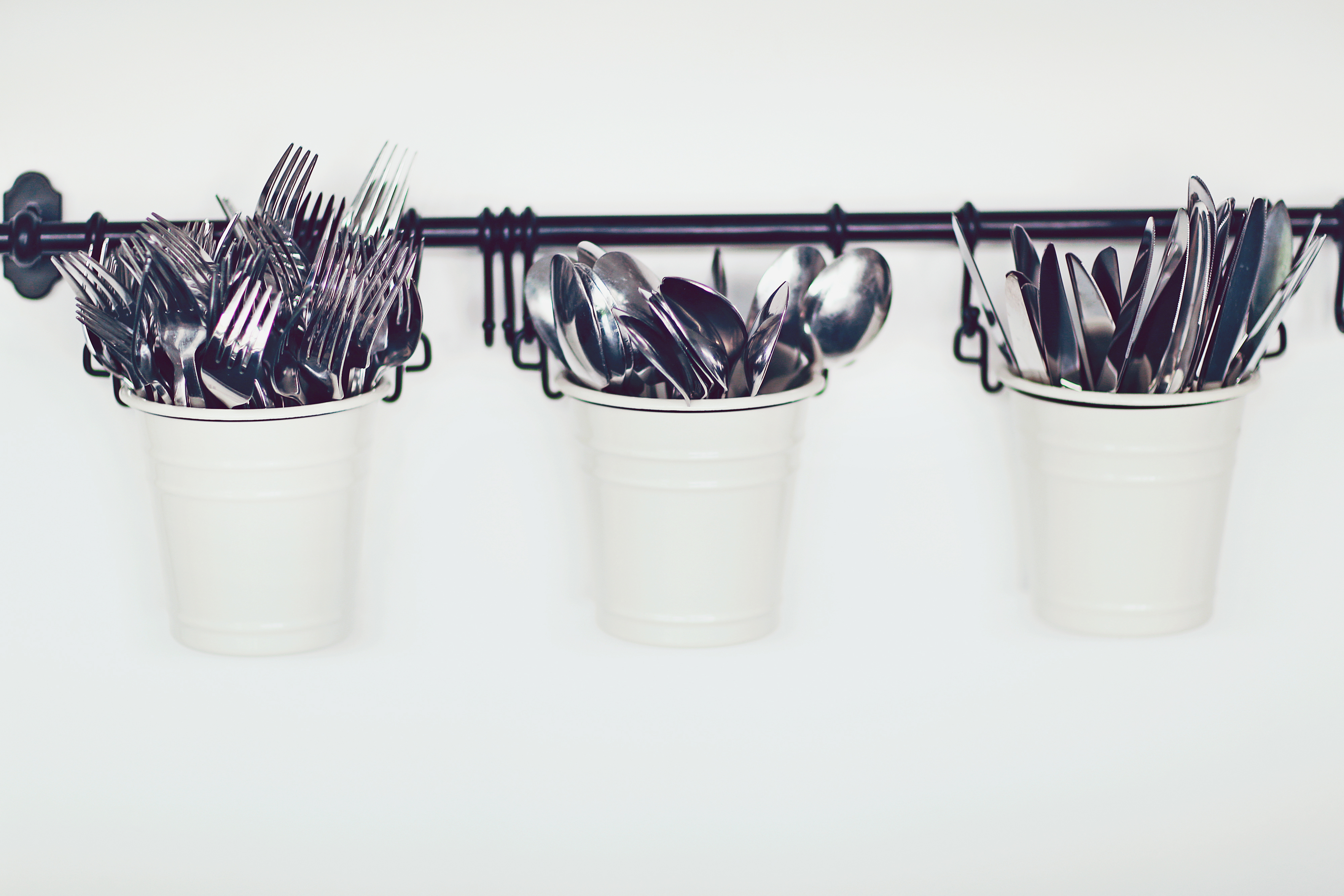 Project by rutabarisaite.com
Photography by Lauryna Narkevičiūtė