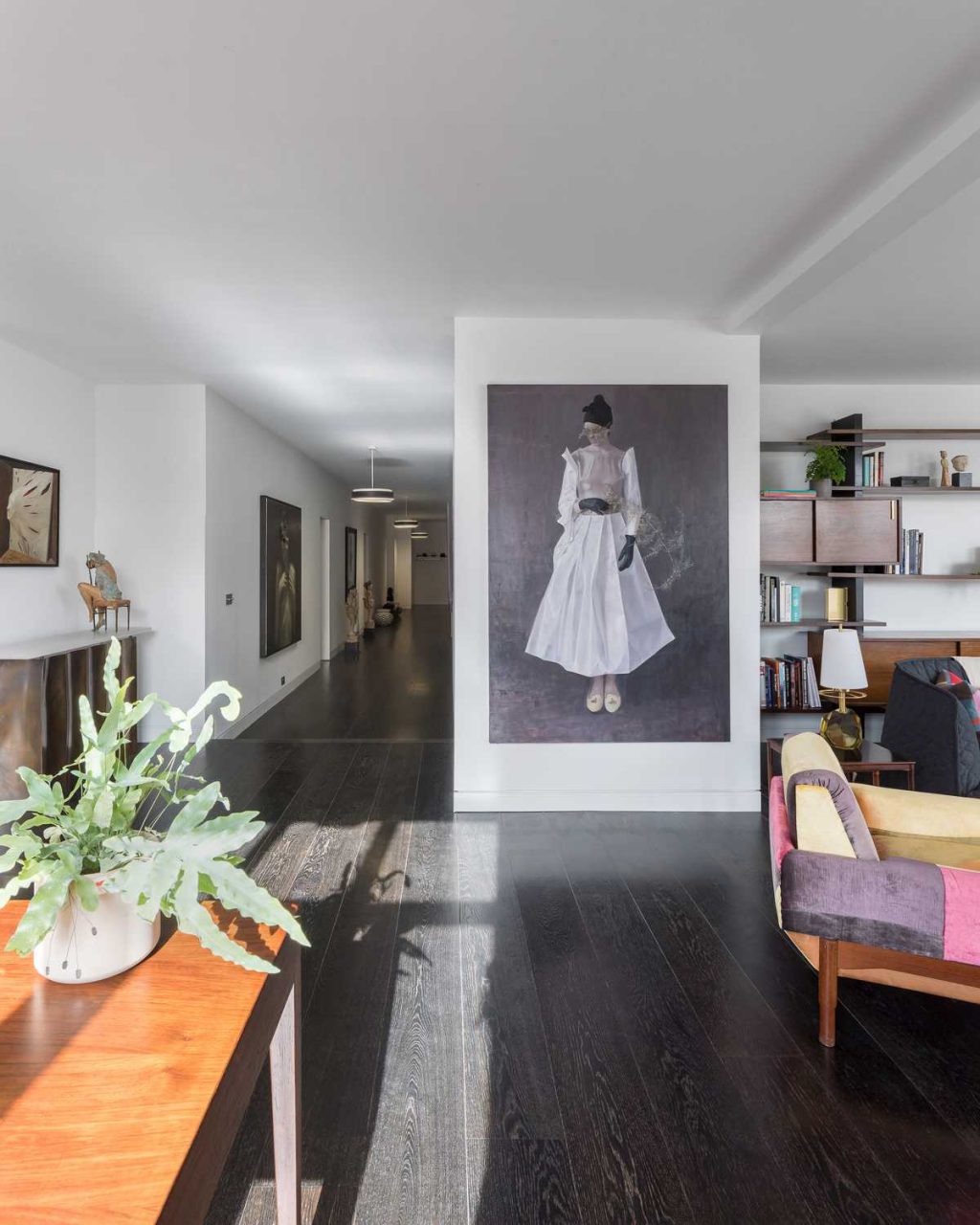 Collector's flat by MATA Architects
---
The flat had been vacant for some time, with the last owner having lived there for almost 40 years, during which time no discernible works or modernization had occurred. The flat needed extensive works including new services (electrical & plumbing).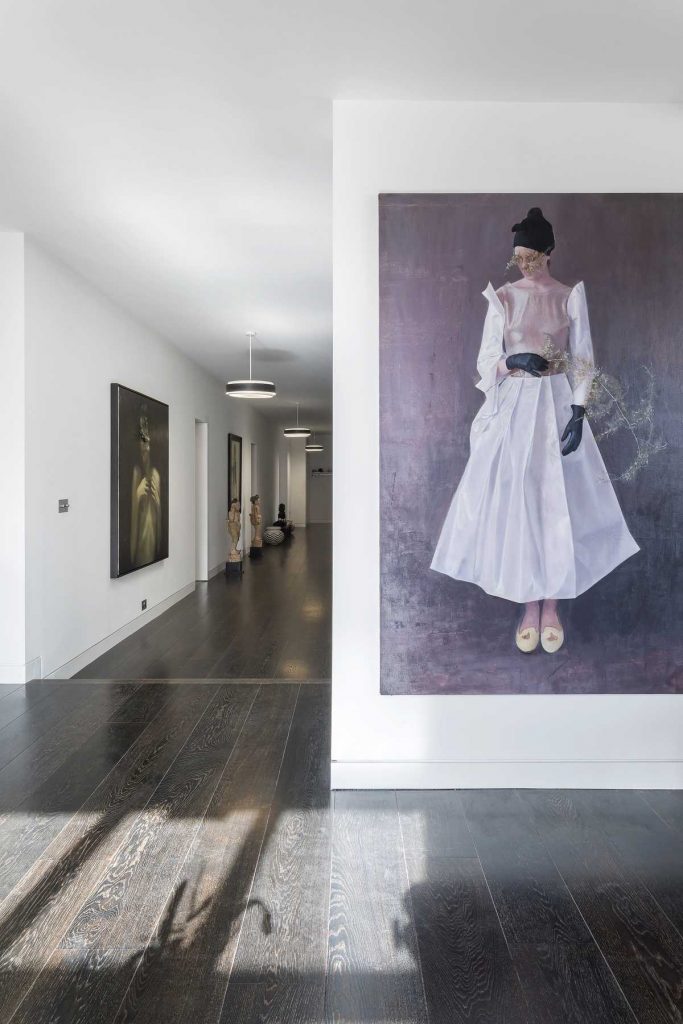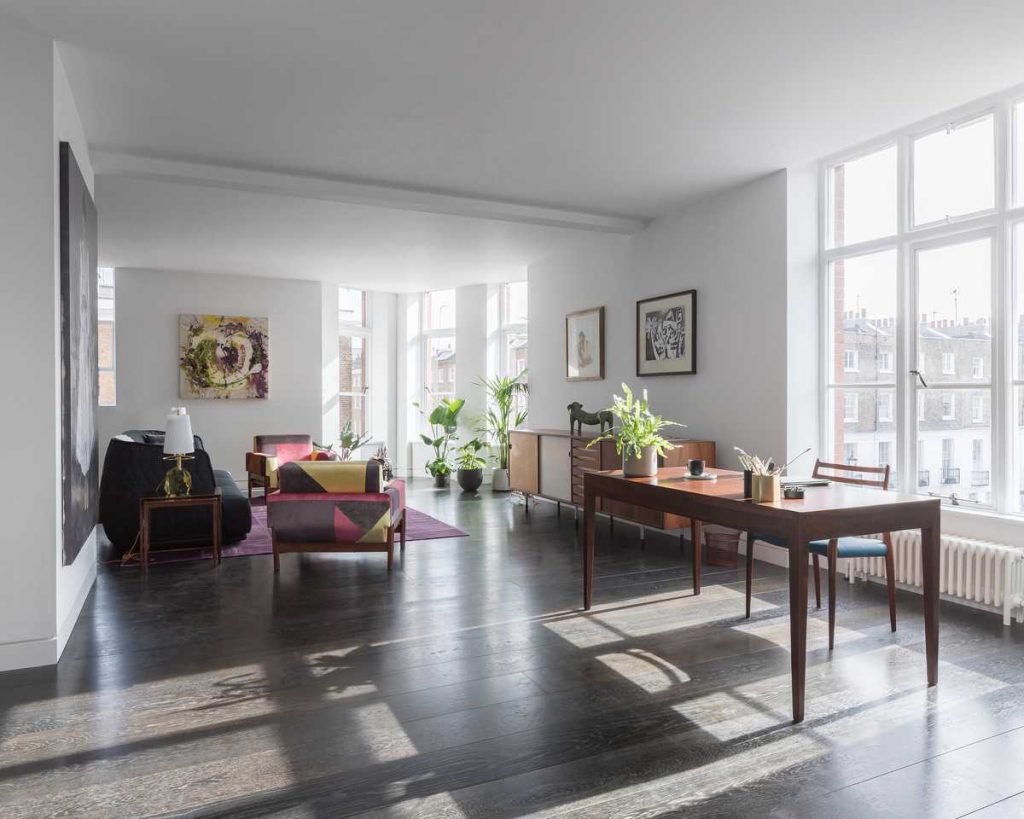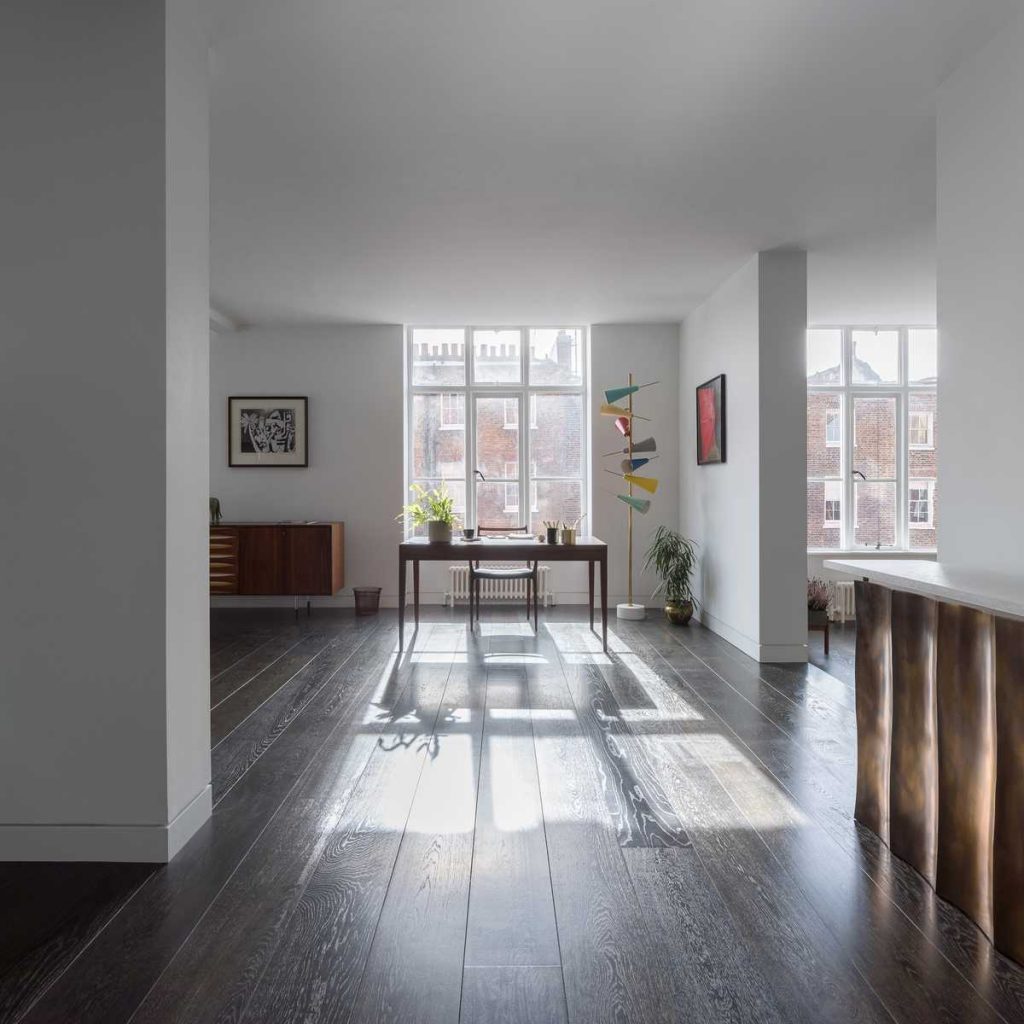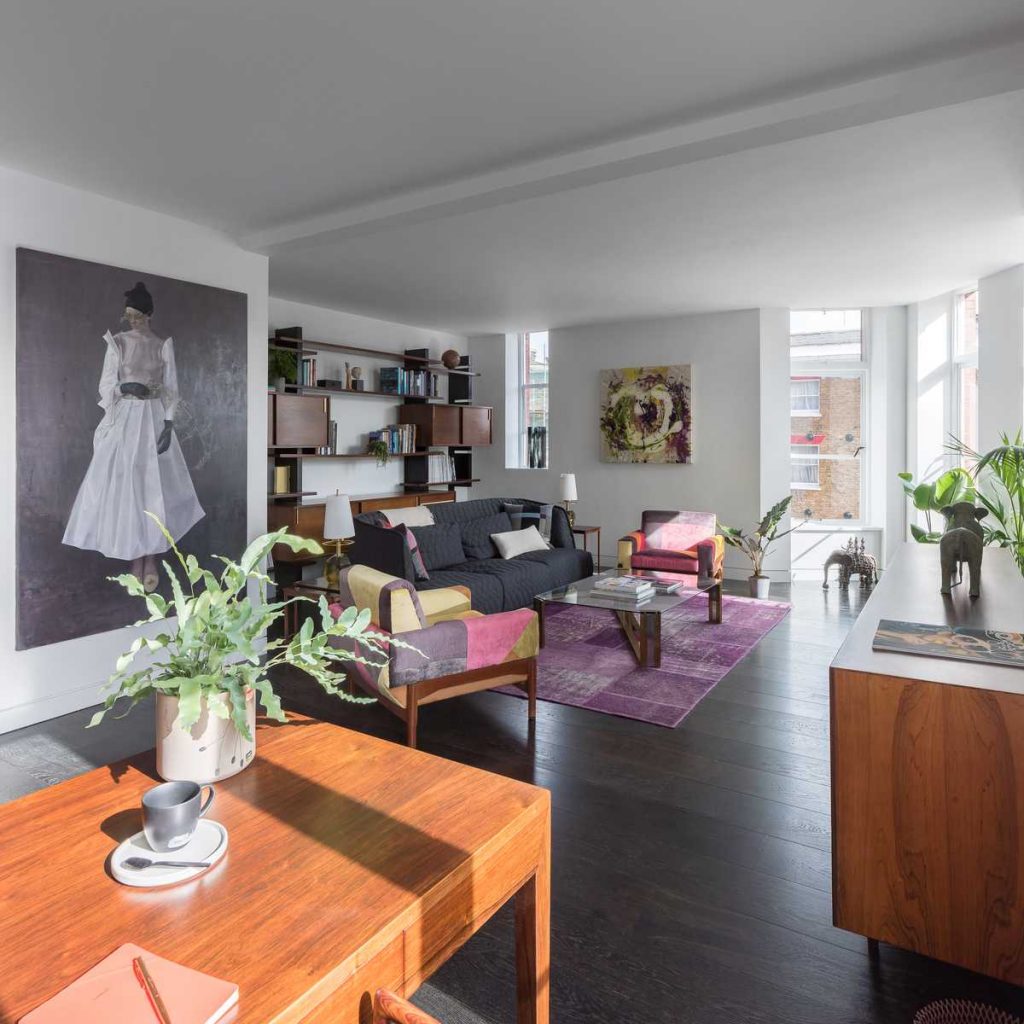 The client, a couple with two teenage children (both at or starting university) were downsizing from a large house. They wanted to transform the existing 4 bed flat into a 3 bed flat of the highest quality. The transformation would include structural alterations to the layout and new services for new bathrooms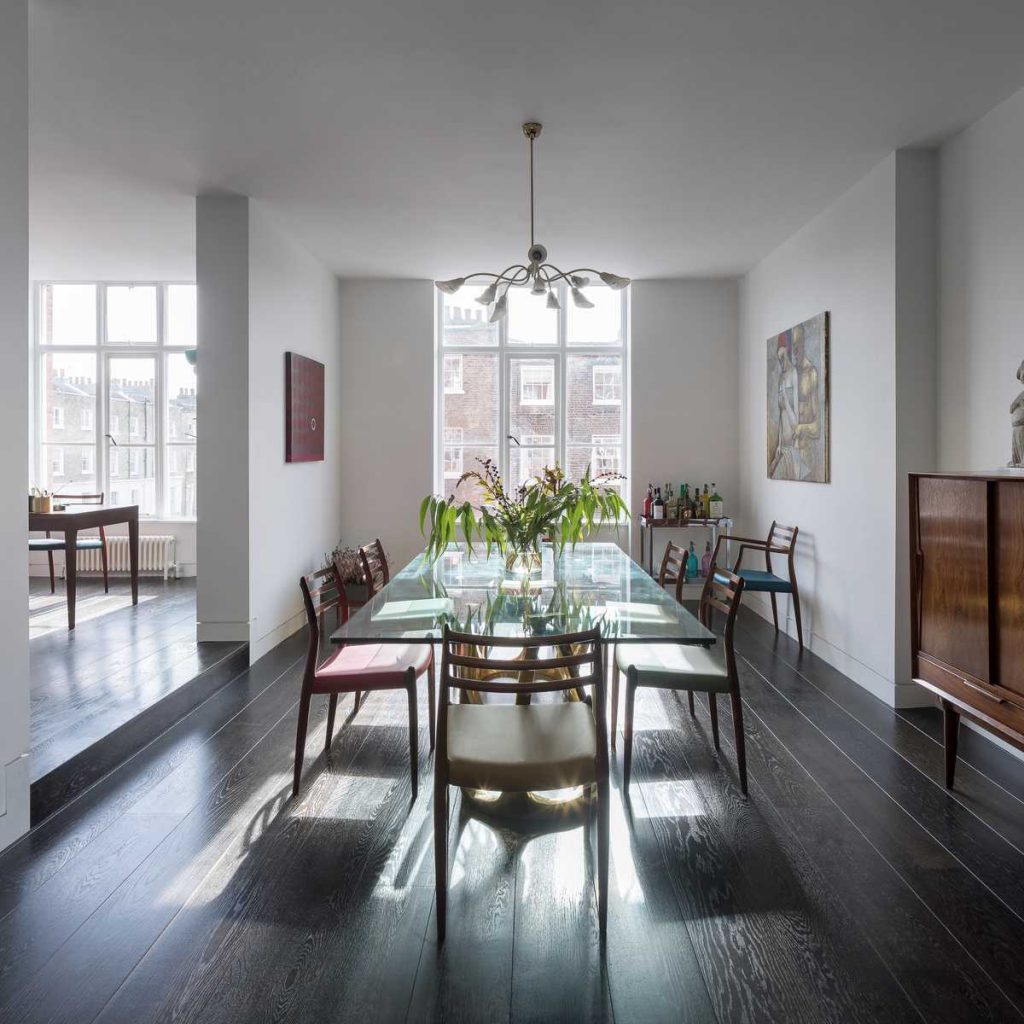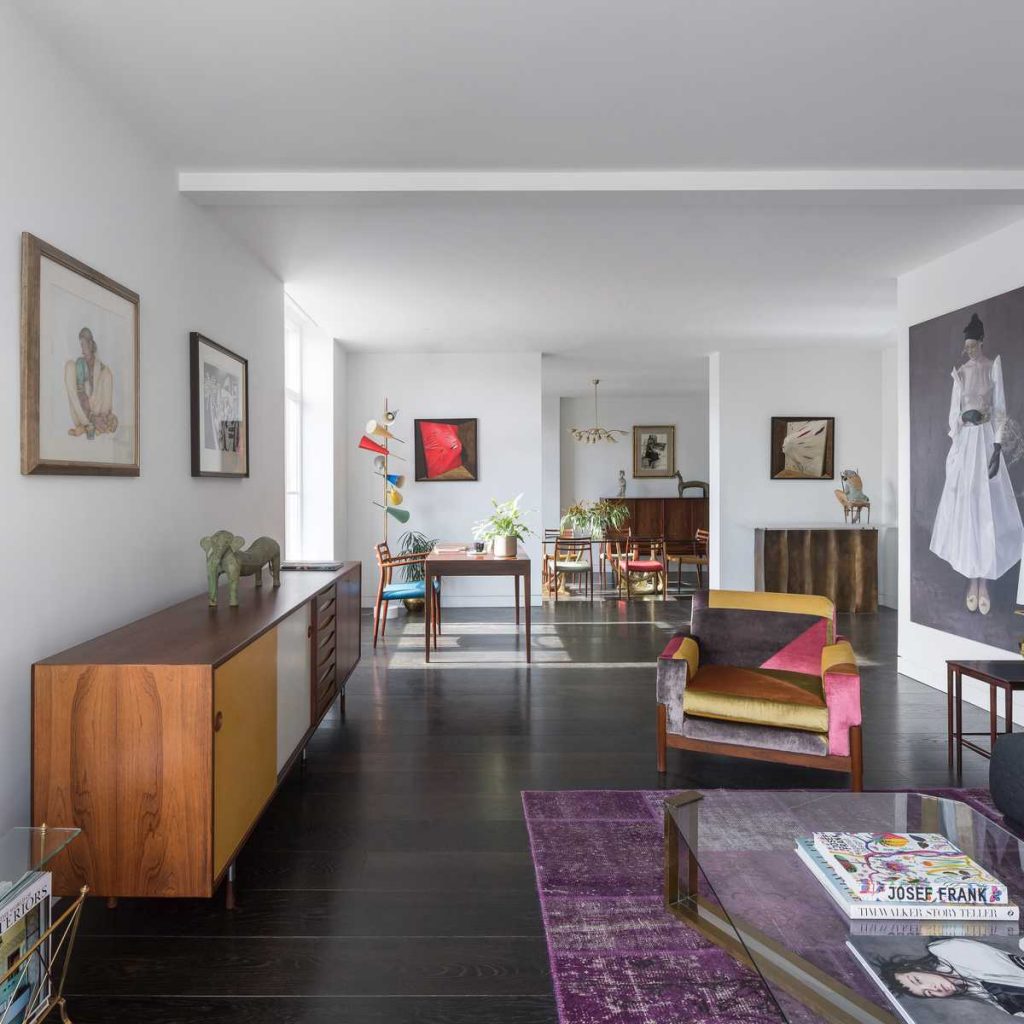 As collectors of art and antiques, the client's brief centered on the desire to create space (wall & floor) to display and enjoy their collection in their day-to-day lives.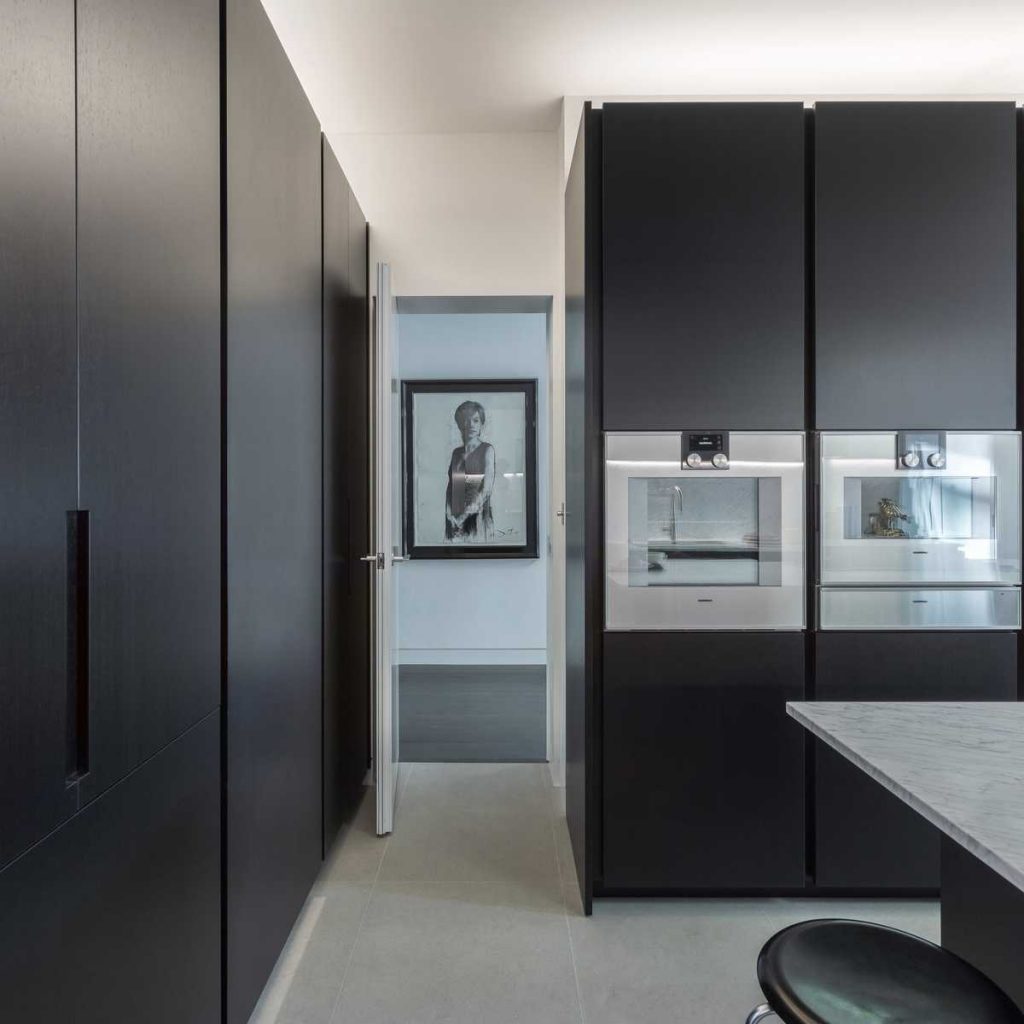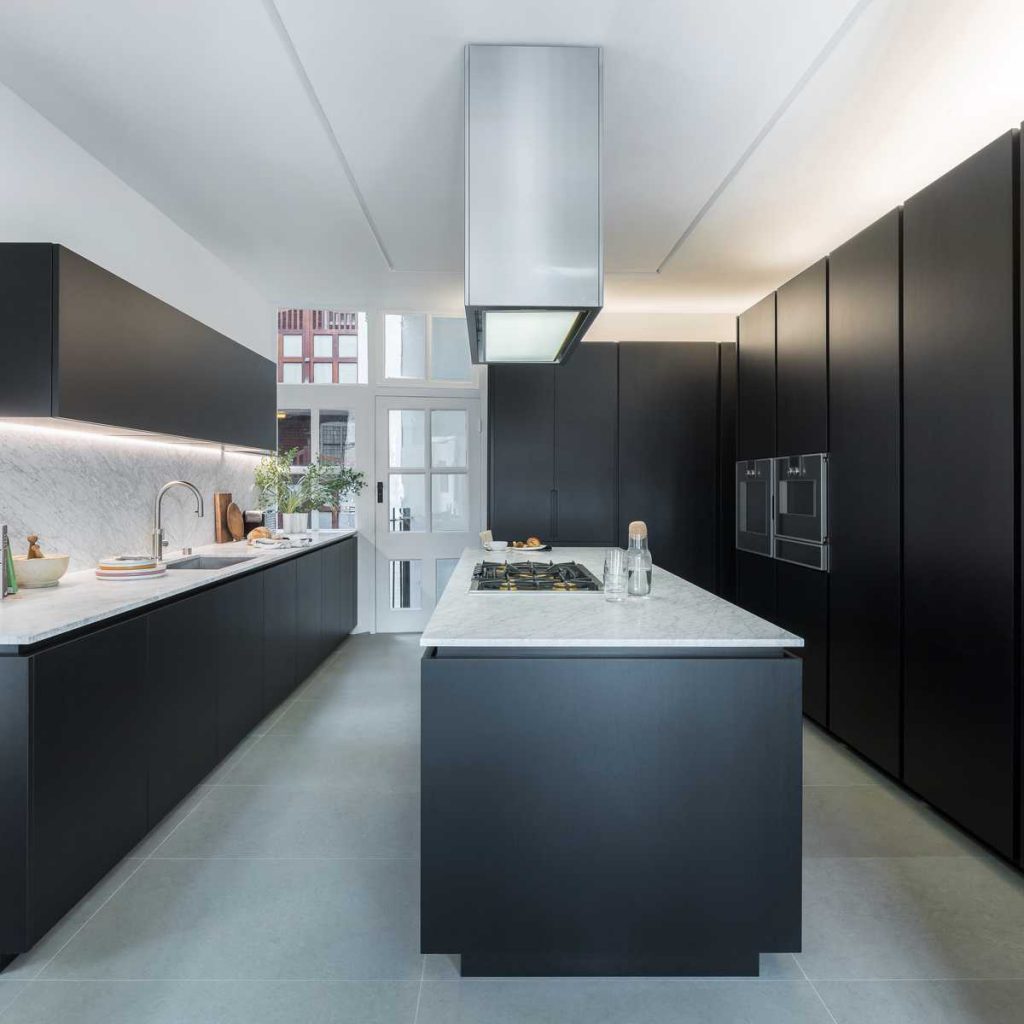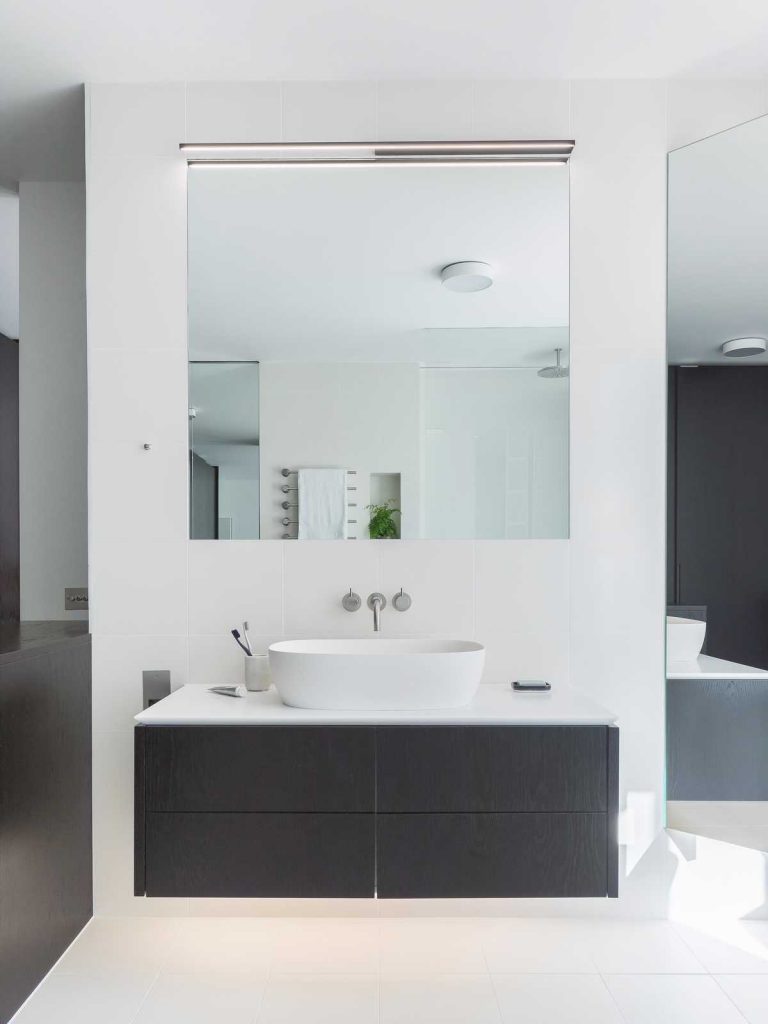 From the outset, the architects saw an opportunity to be unlocked with the large hallway. On the one hand, it was grand in scale. On the other, however, it was an internal 'room'; windowless and dark, a long corridor of monofunctional circulation space. It could be so much more.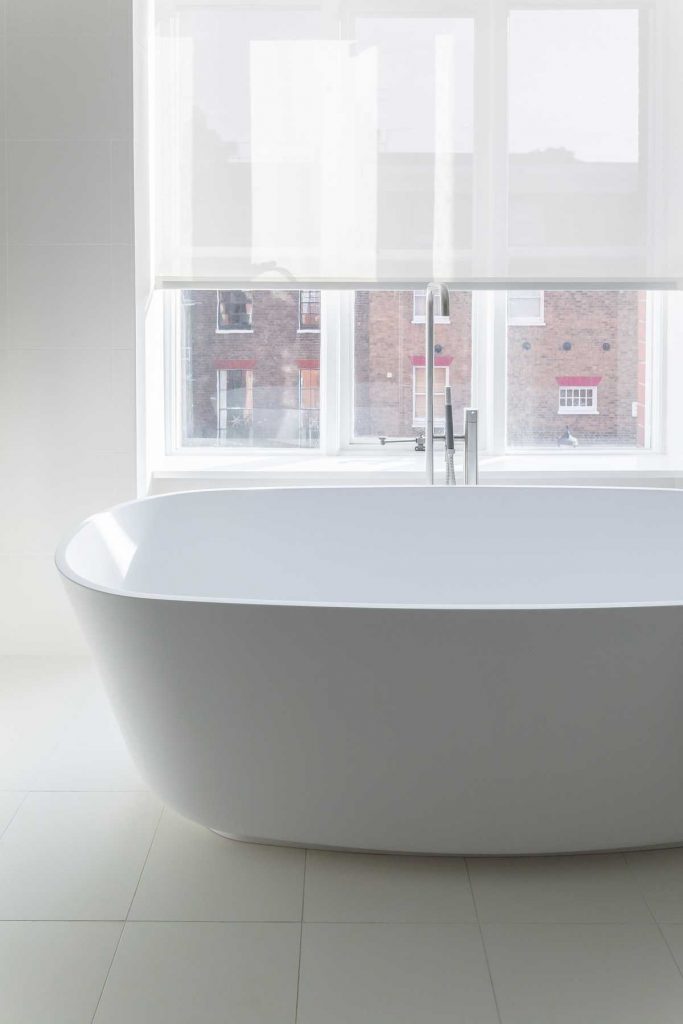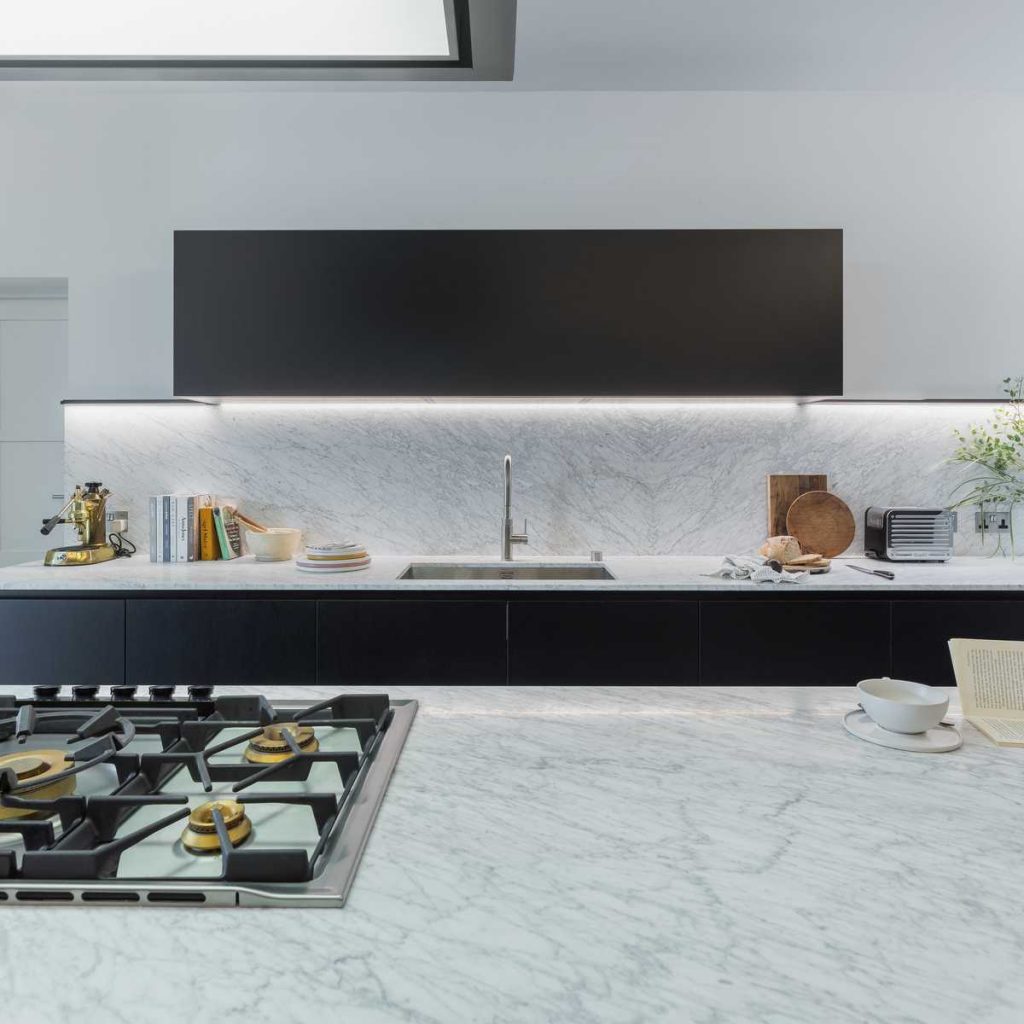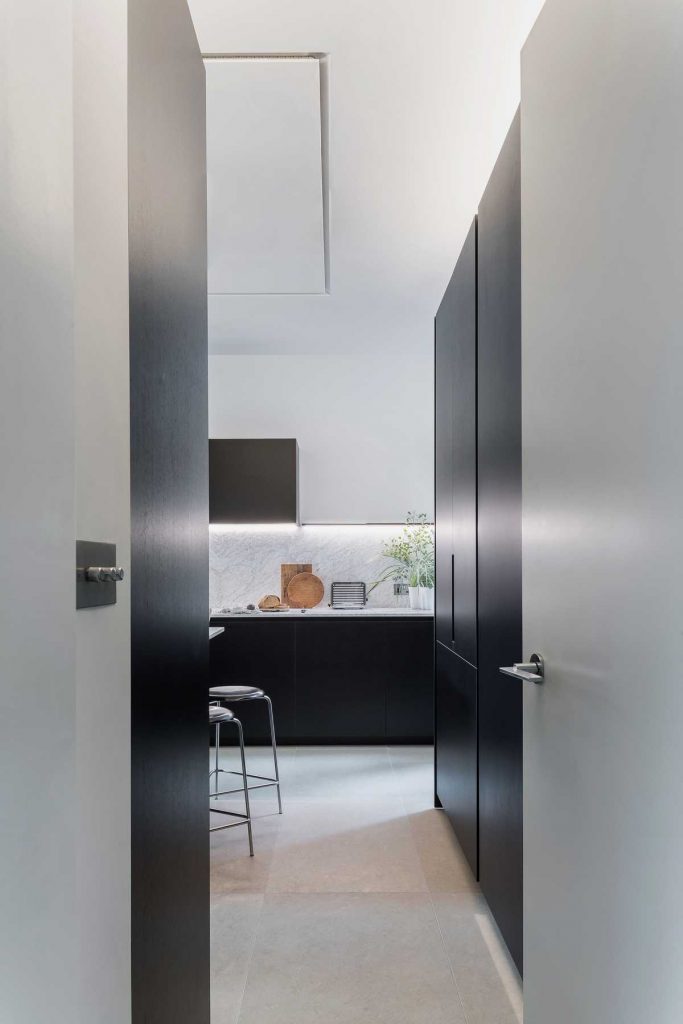 The architects started by exploring 2 radically different potential layouts for the flat. Both options had one principle in common; the large hallway was treated as an additional 'room' that opened up and flowed into the living spaces. In so doing the hallway benefitted from 'borrowed' natural light and views through adjacent rooms and out to the street. It was no longer internal in nature.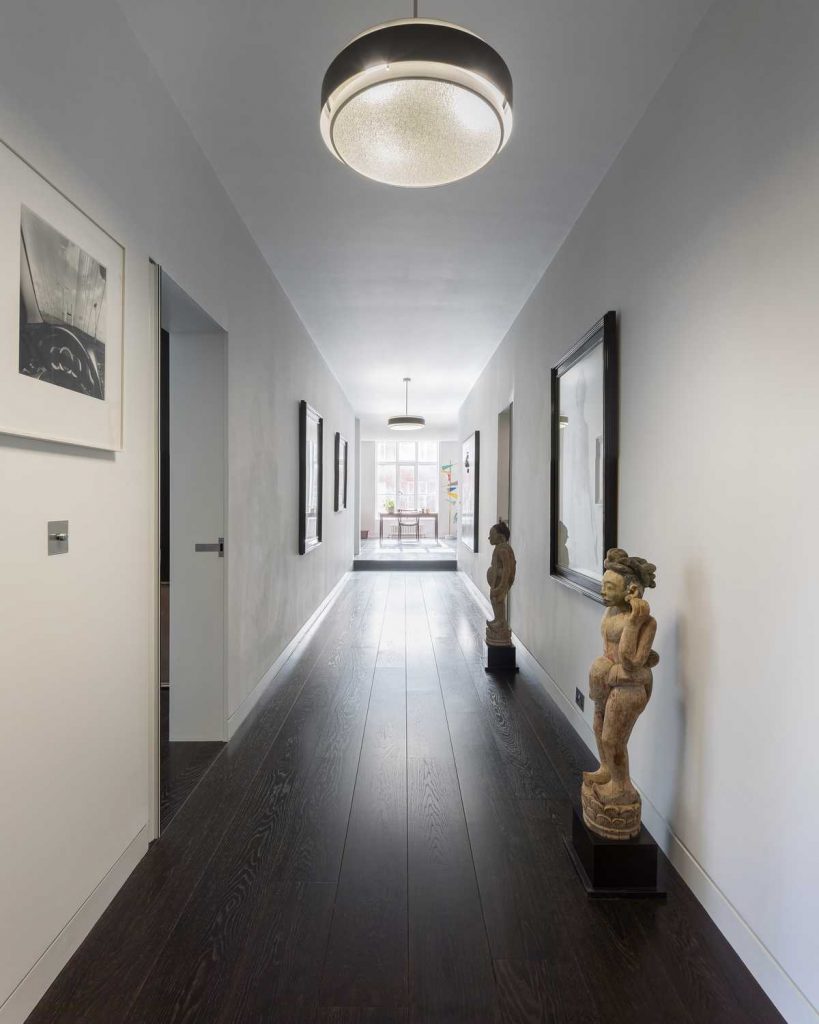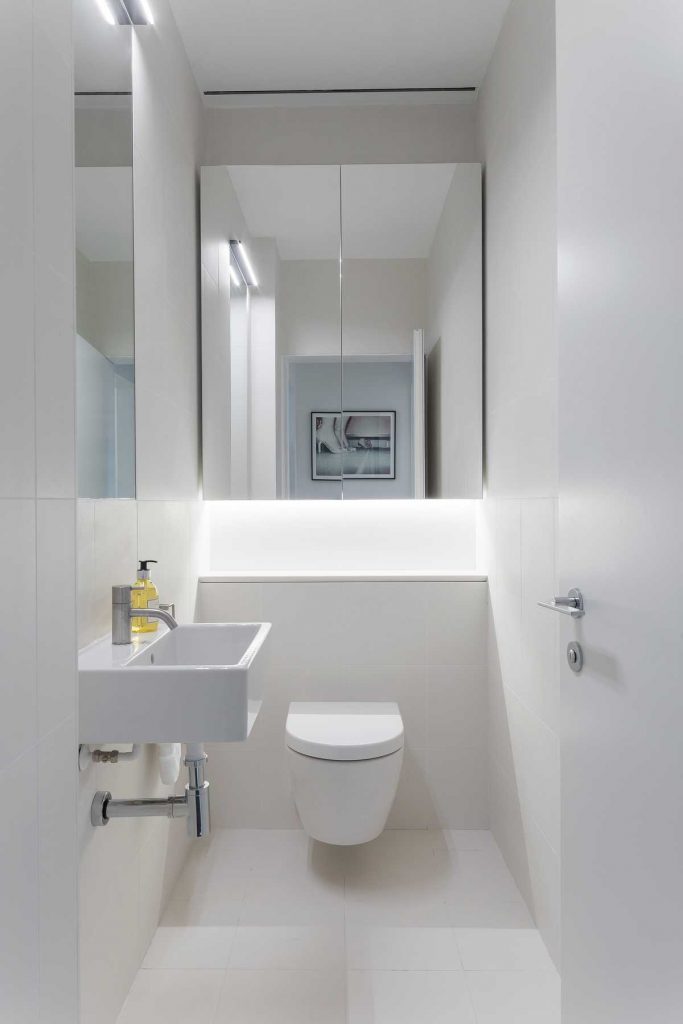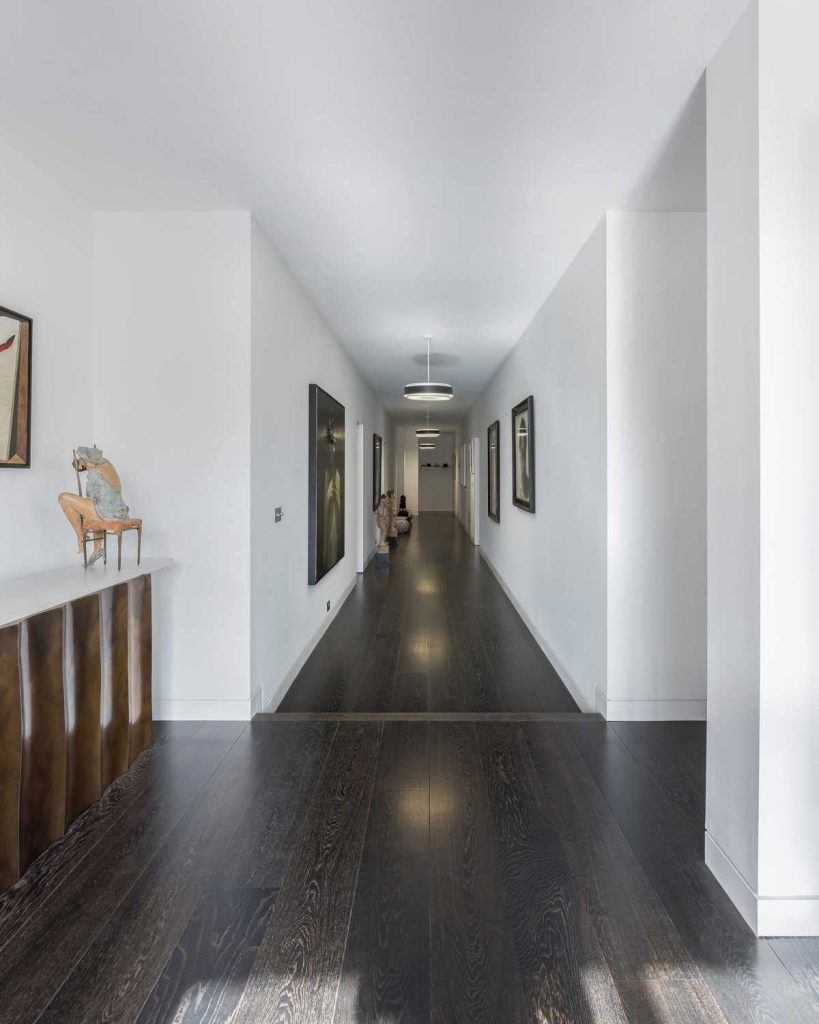 The layout that the architects chose worked in as far as practically possible, with most of the services. The kitchen remained in the same location, as did the living and dining rooms but they sought to open up these spaces more to one another and to the hallway. The architects spent a long time assessing various structural solutions with their structural engineer; from full demolition of walls in the living areas to more strategic and local demolition of sections of walls. They found that the more strategic, surgical demolition not only saved their client money but also responded to a central part of the client brief to create or preserve wall space for the display of artwork. Retaining sections of the wall also contribute to a layering of the space; a more nuanced rendering of spaces where one space leads on to another and another.
Photography by Peter Landers
Project by MATA Architects