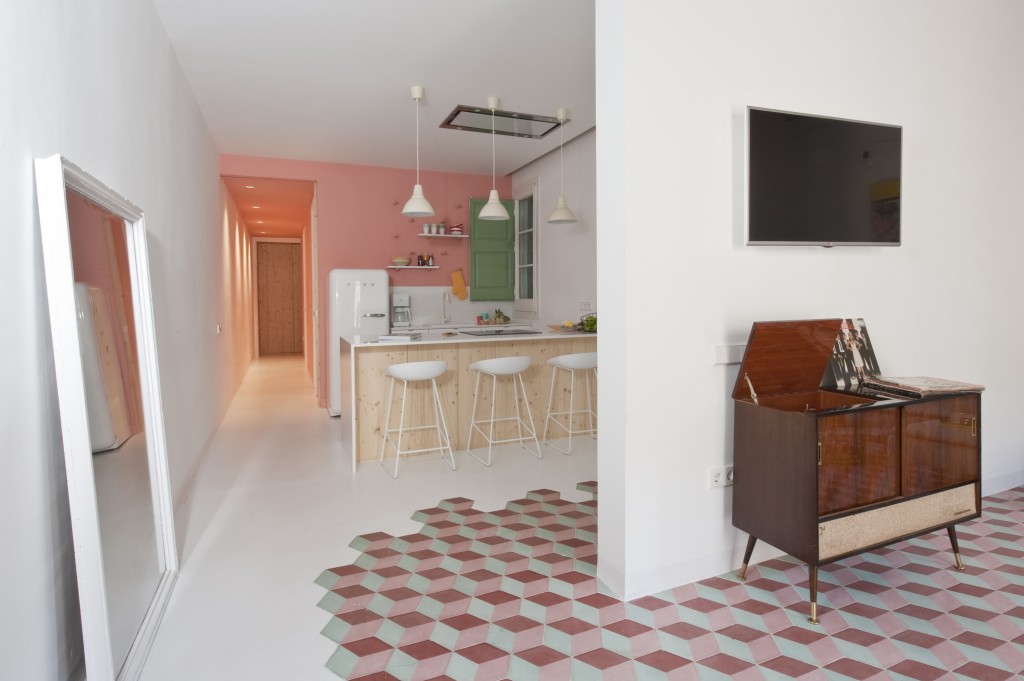 Colorful Apartment in Barcelona
---
This gorgeous project is the result of a collaboration between CaSA and Architect Margherita Serboli. The apartment is located in Barcelona, Spain and occupies an art noveau building. It was creatively renovated by the team of architects and became the holiday apartment for an Italian family.
The design team completely reorganized the original layout. The natural light – as usual a fundamental project theme – brought the architects to the complete renovation of the existing arrangement of spaces. The three bearing walls that previously compressed the fractured layout have been transformed into transversal axes around which the space is organized into different areas.
The first of these axes corresponds to the hall, and it organizes the continuous space between the wide living space and the open kitchen. A widest day area has been created by opening part of the old corridor to the kitchen-living area. Because of that natural light could flood in more easily. The block that embodies the two minor bedrooms grows around the second axe. This light pink coloured volume separates the day area from more private spaces.
The client wish was to highlight and underline the detailing of the Art noveau building. So, for this purpose some of the original features have been rescued, like the original windows woodwork, or the Catalan vaults, previously hidden behind a false ceiling that now expose their original terracotta finish, typical of the building's period.
As for the furniture project, customers have asked for pieces that would be a consistent with the fresh colour palette, to reaffirm the holiday vocation of the property. White metal elements and pastel colours were picked, along with a few grey objects, to emphasize even more colours and give life to the environment.
Architects: CaSA, Margherita Serboli
Location: Barcelona, Spaim
Area: 97.0 sqm
Project Year: 2015
Photography: Roberto Ruiz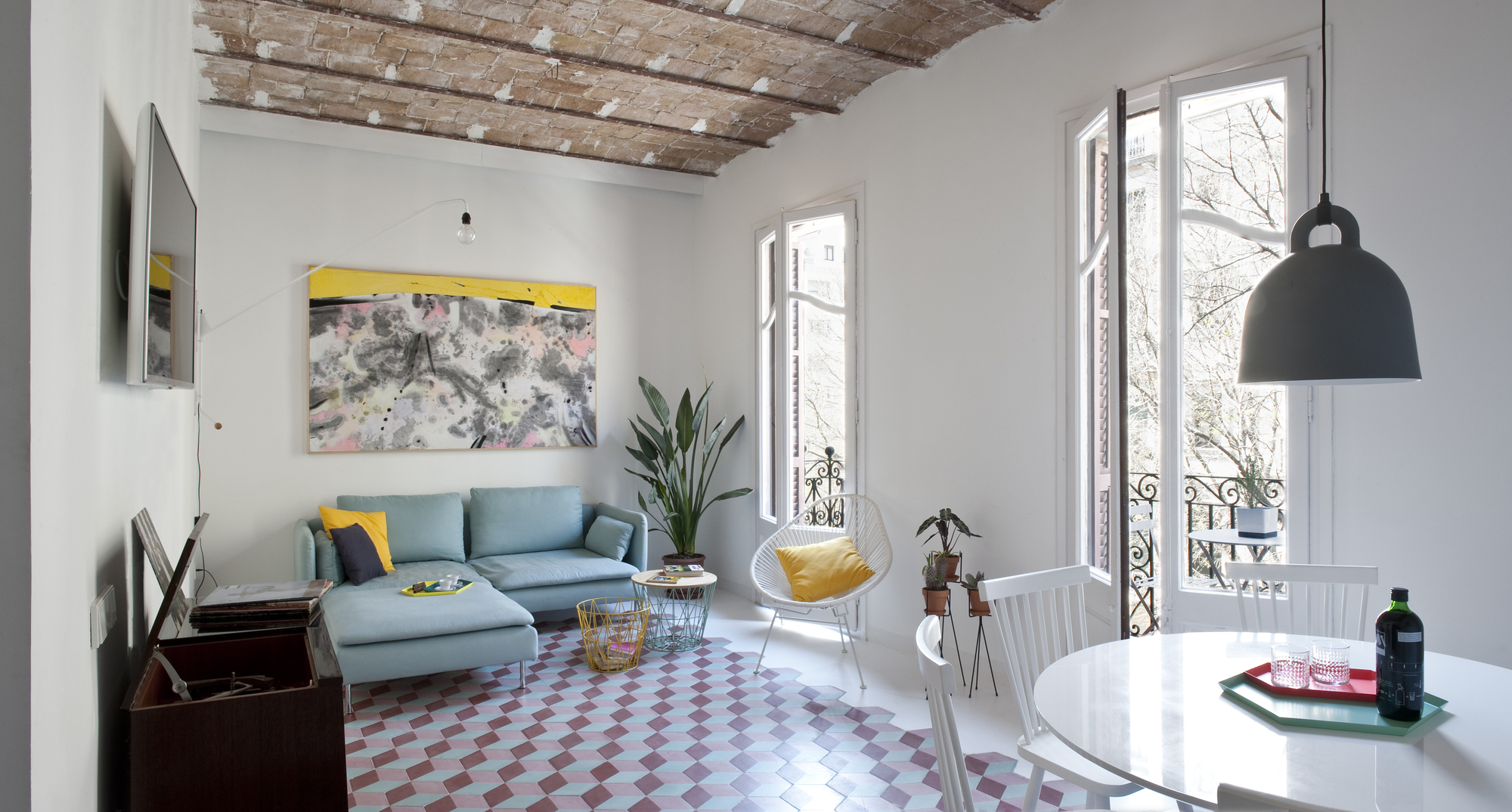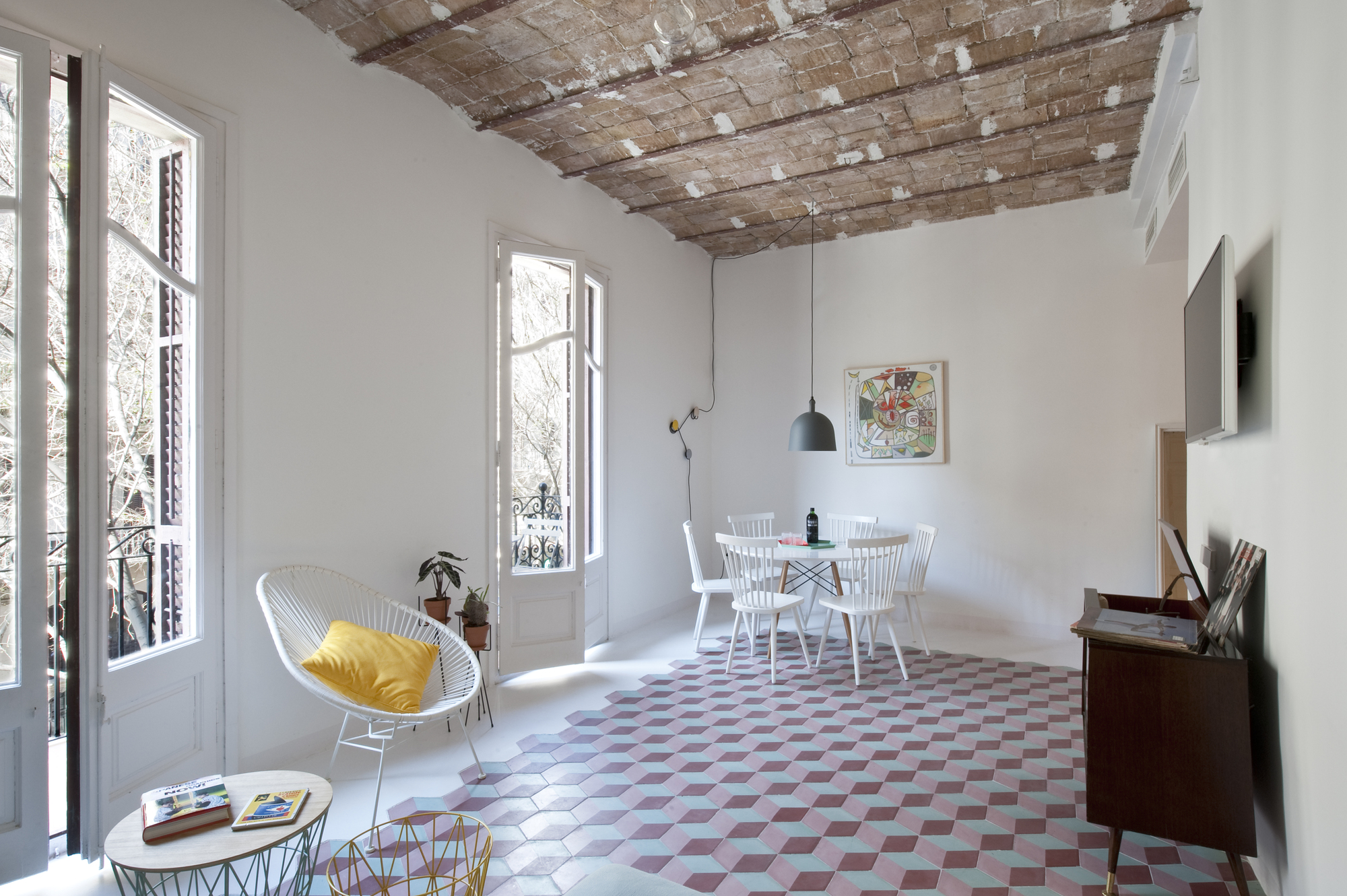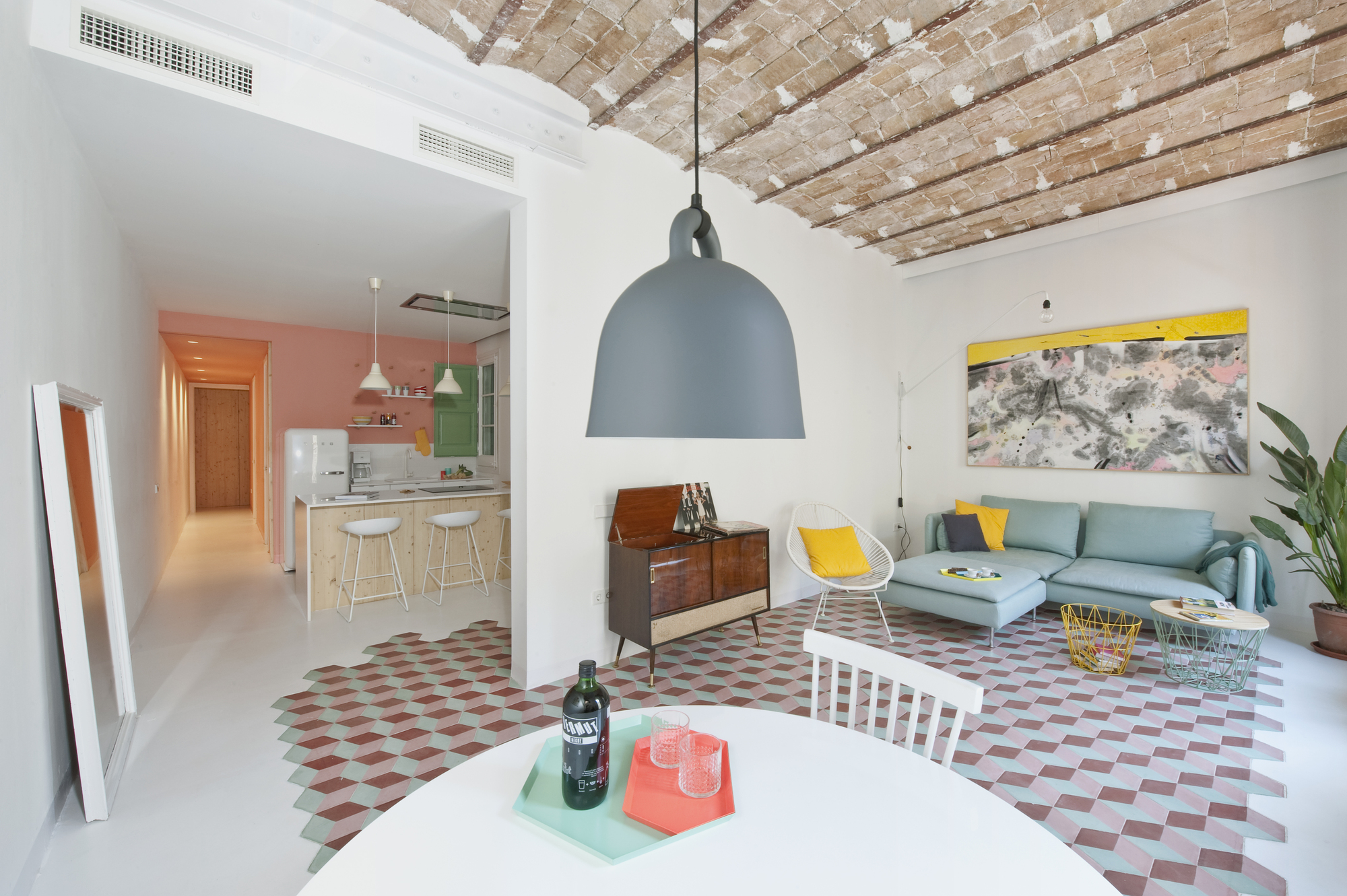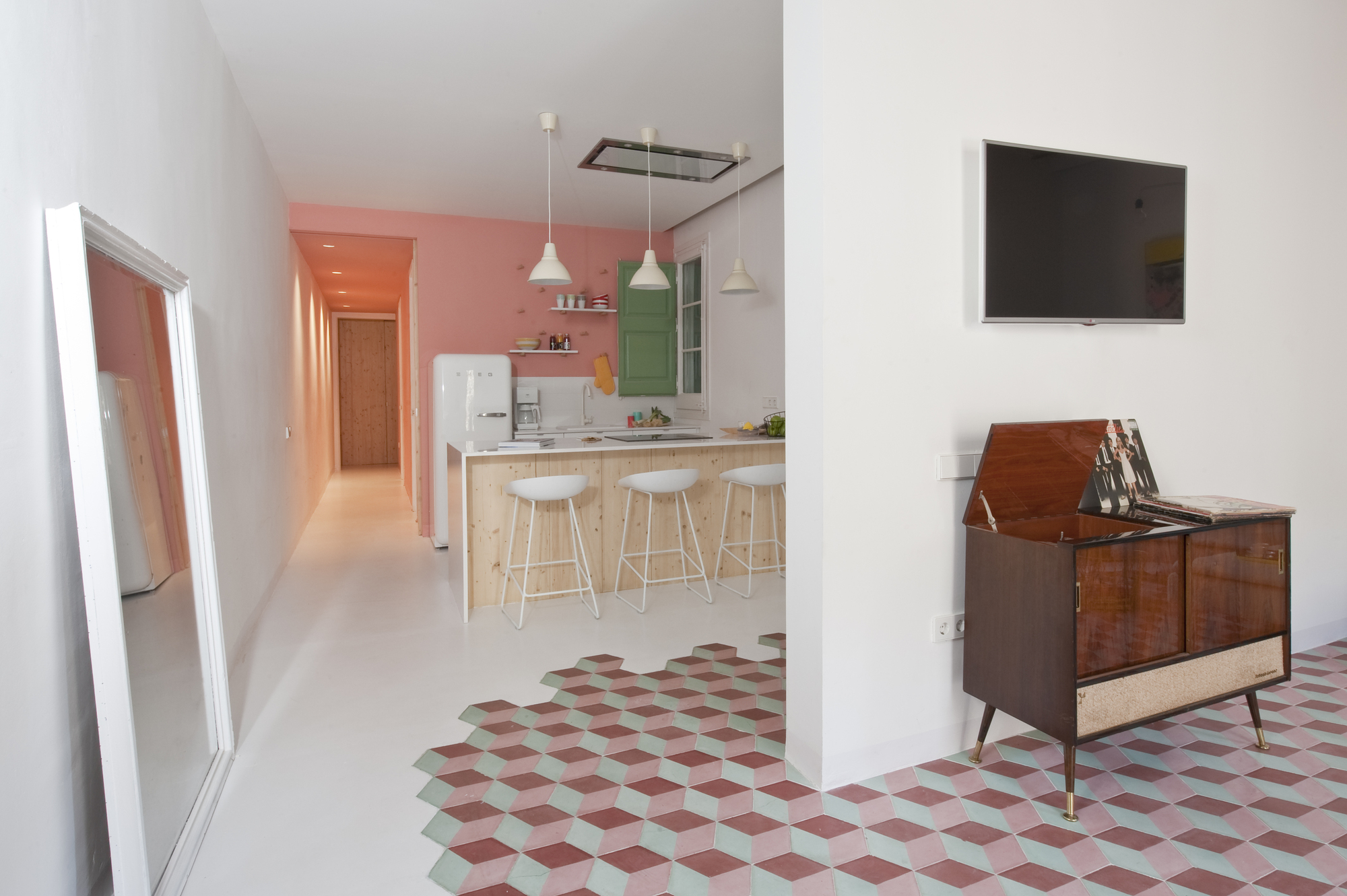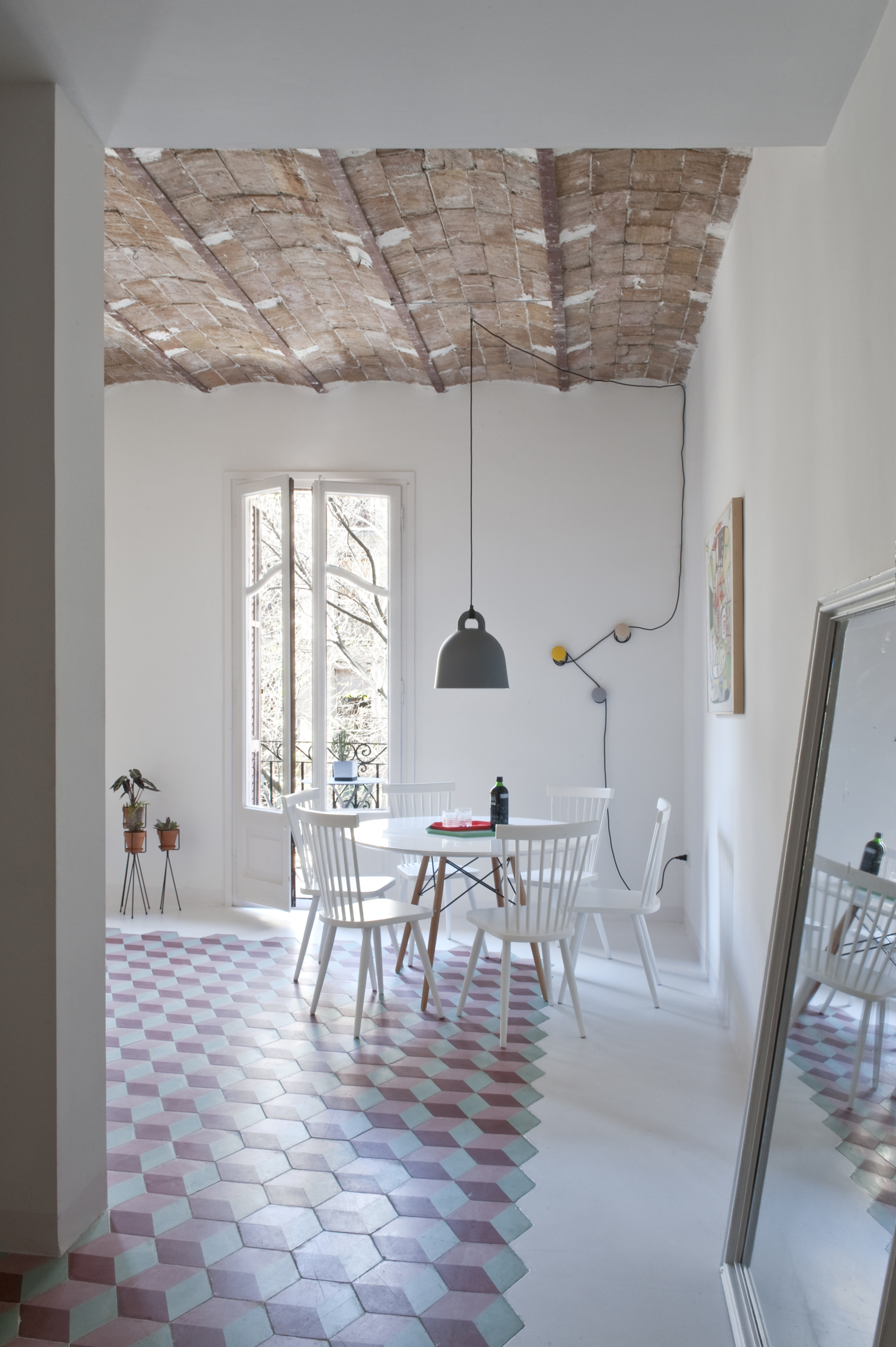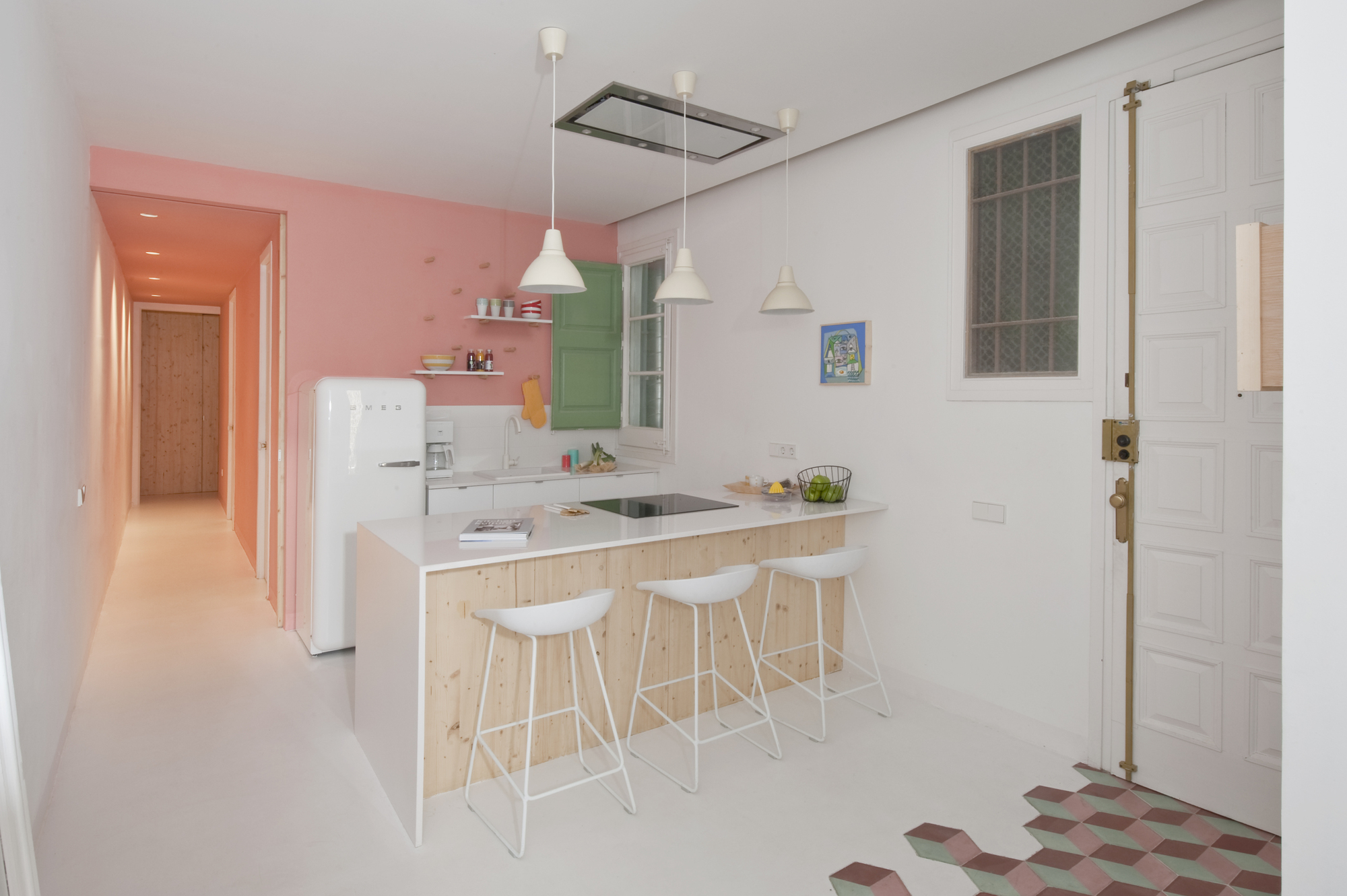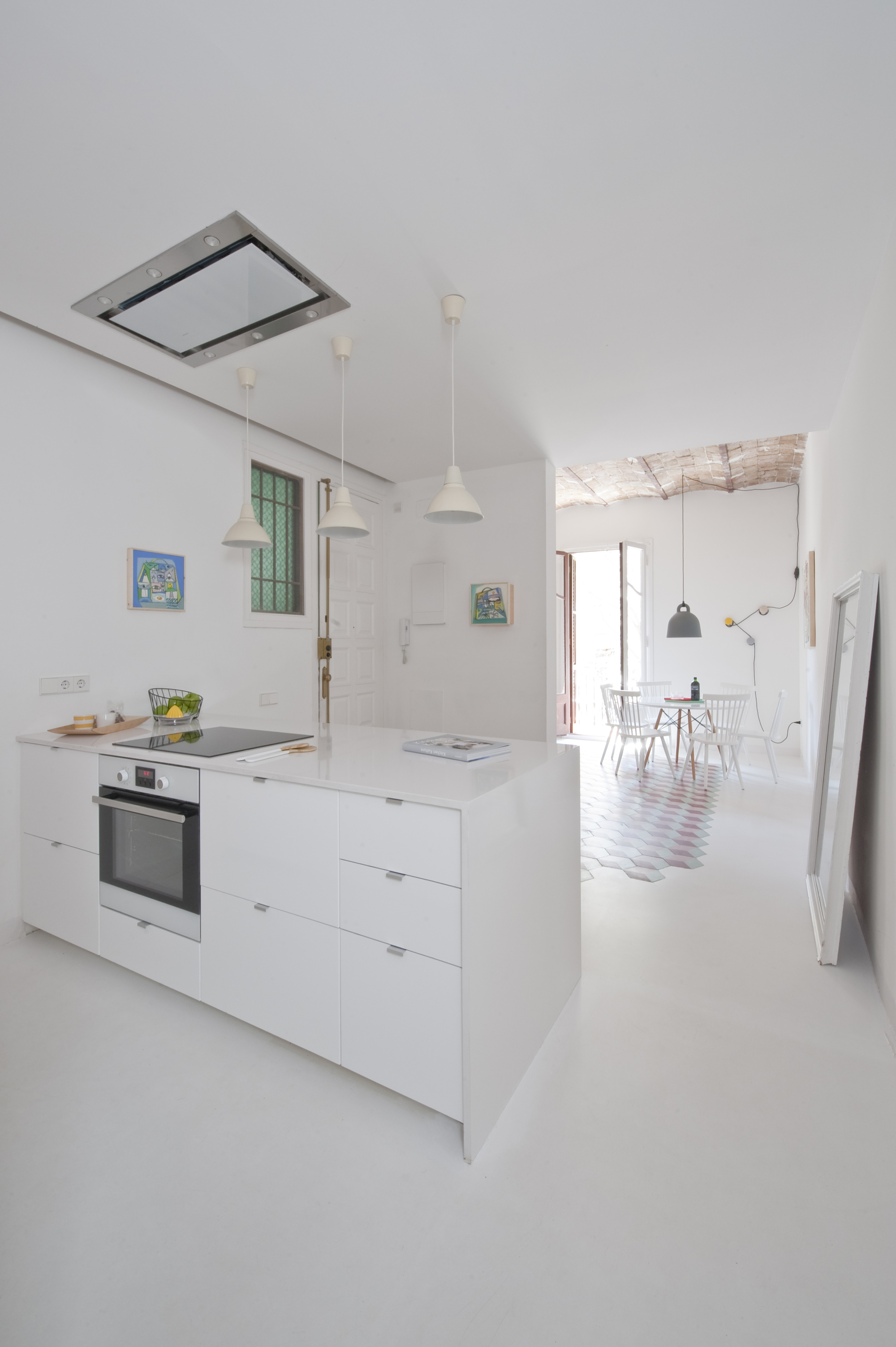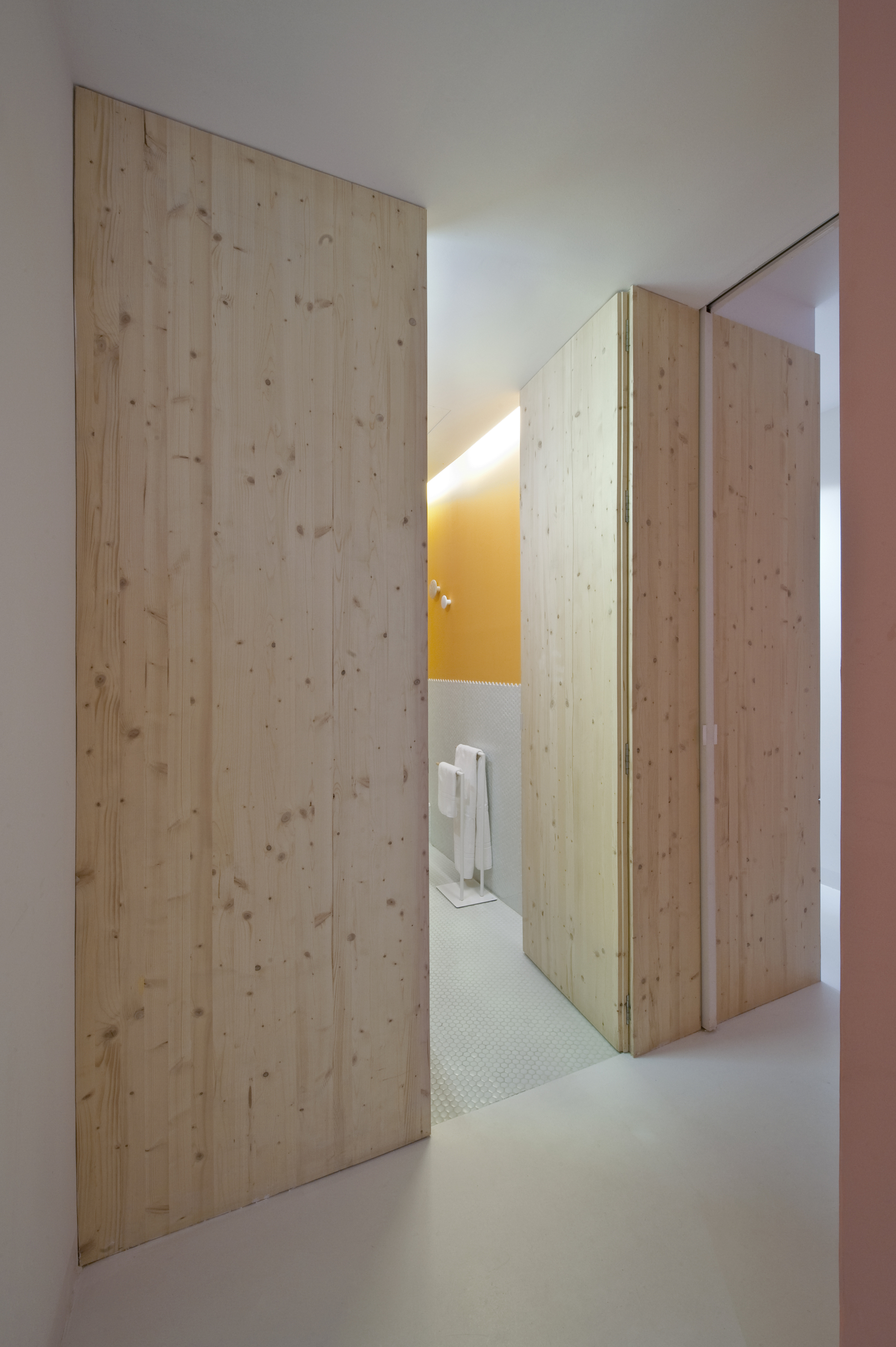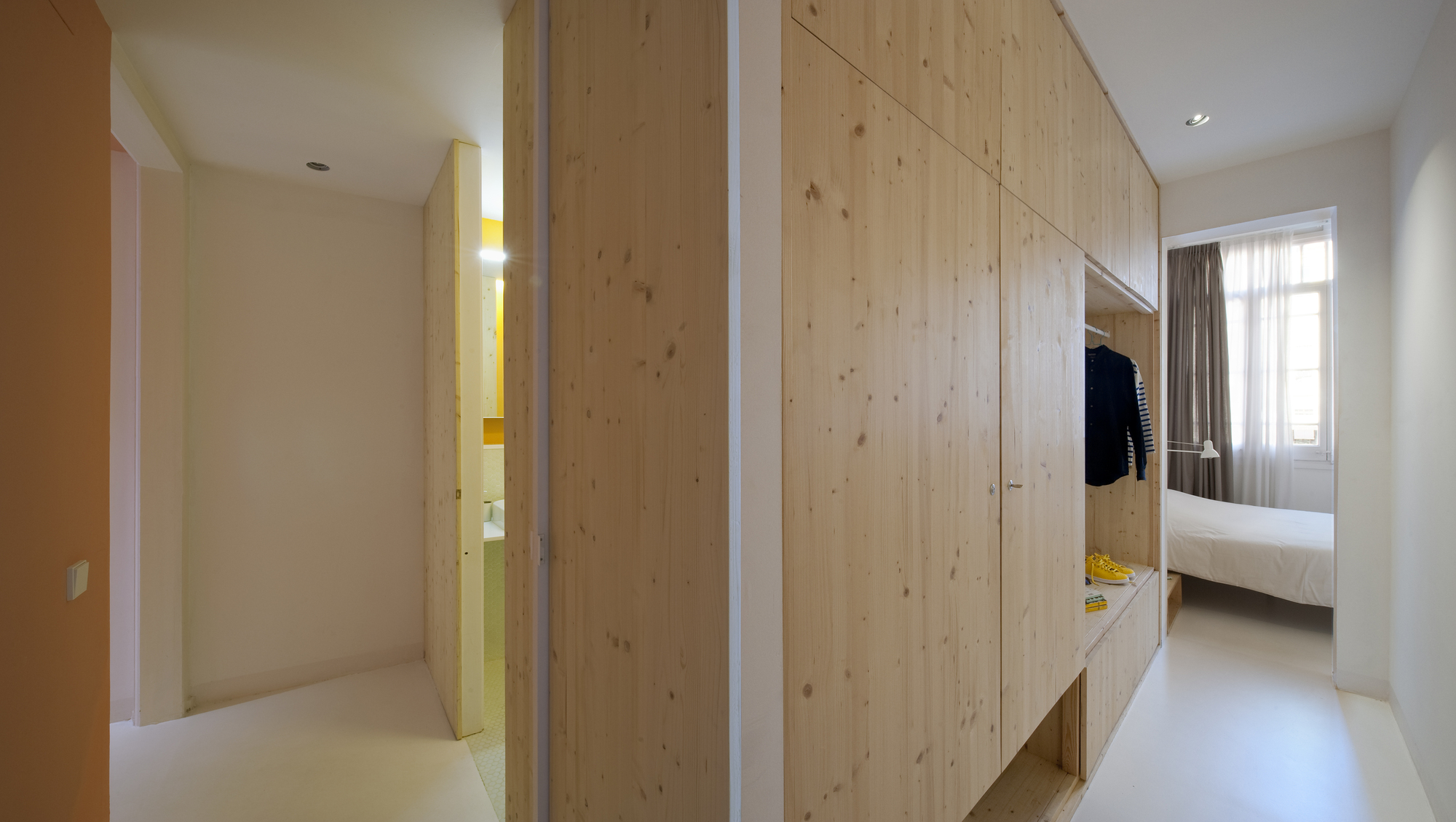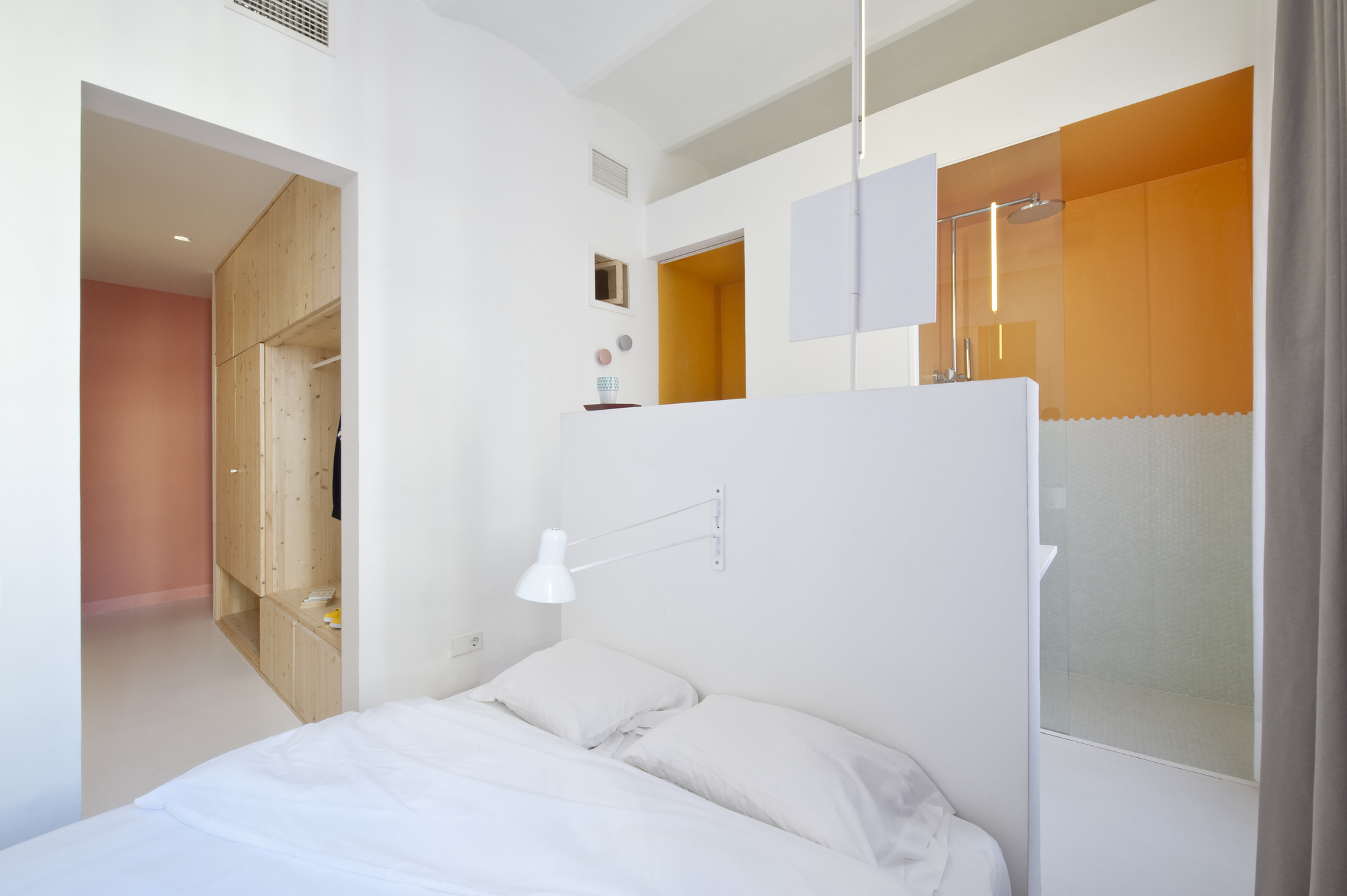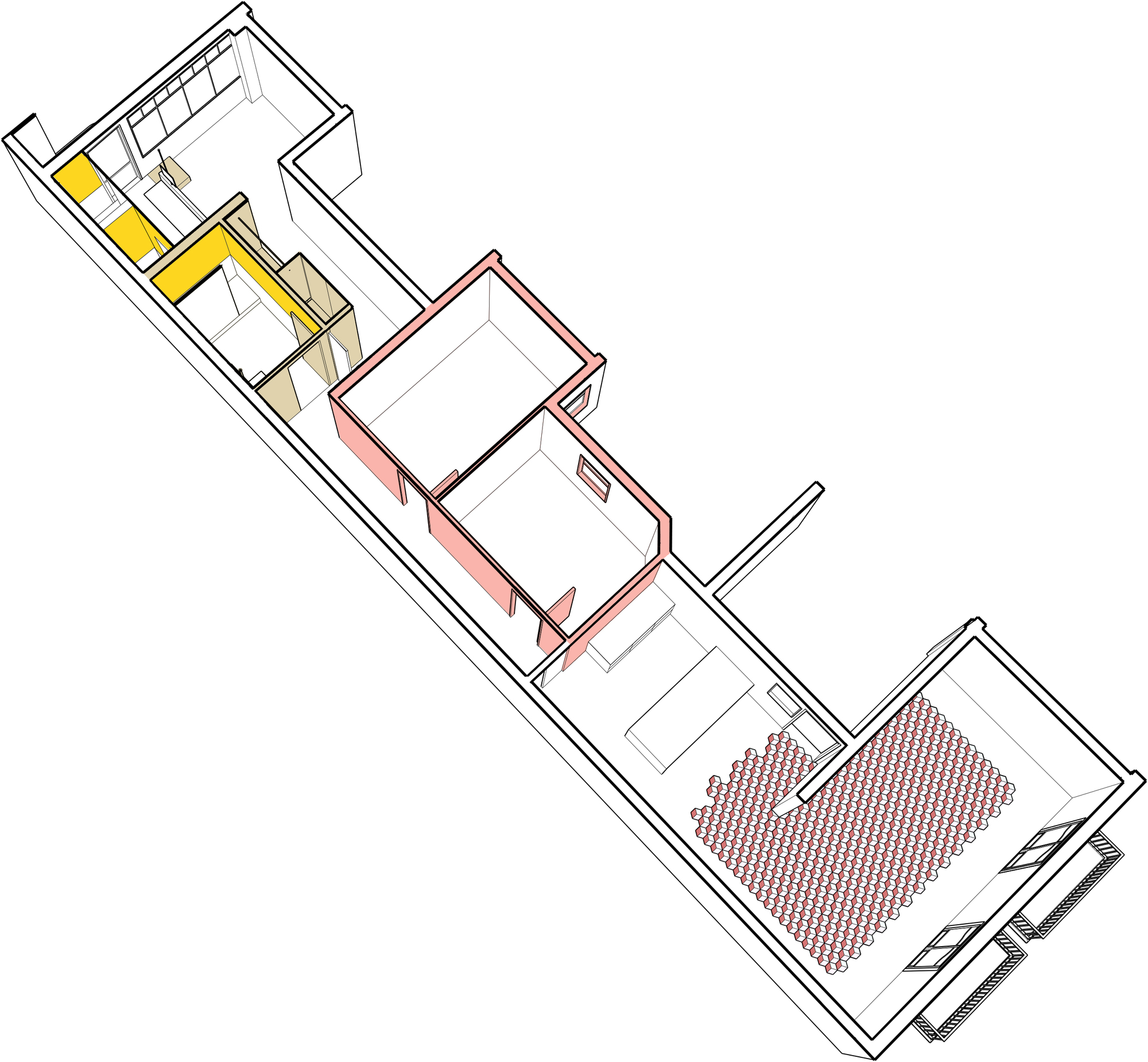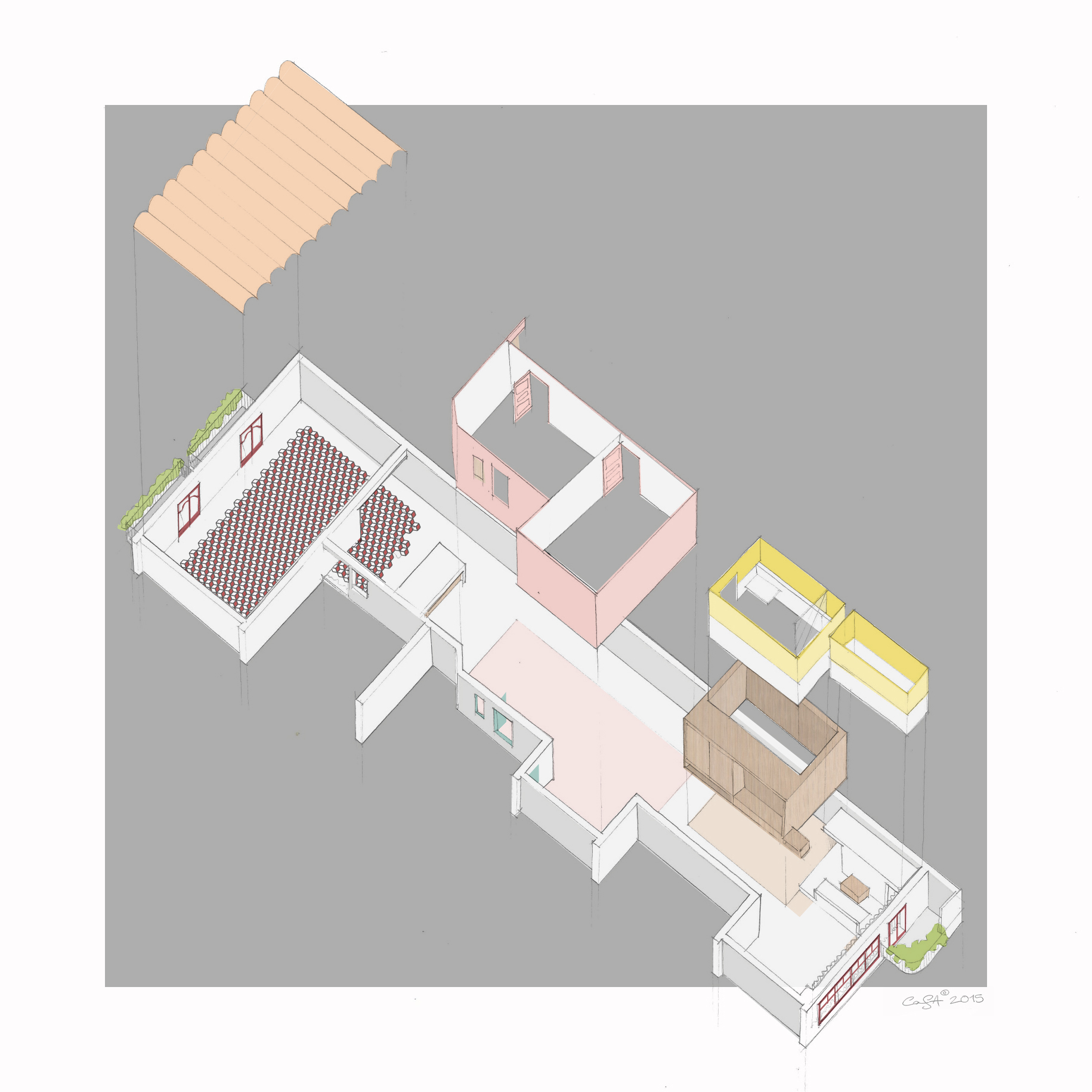 Via Archdaily