Colorful Apartment Interior by TN Architecture
---
Looking for a new house that ensured comfort and quality for their family, the clients contacted TN Architecture to develop a unique project. It had to reflect the family's personality, with a cosmopolitan aesthetic and a lot of colors.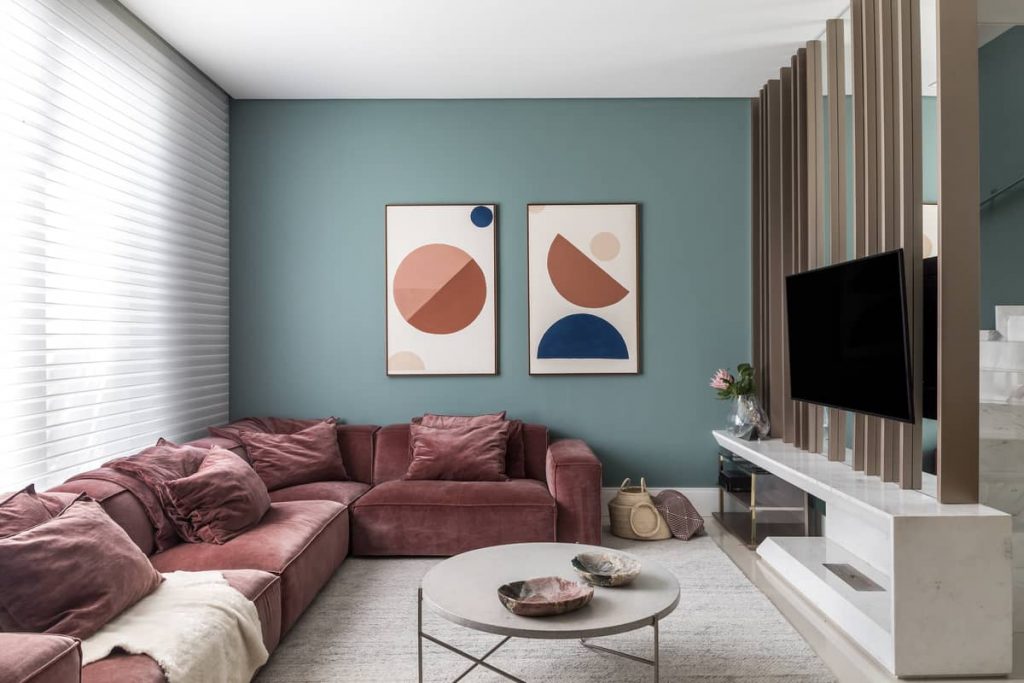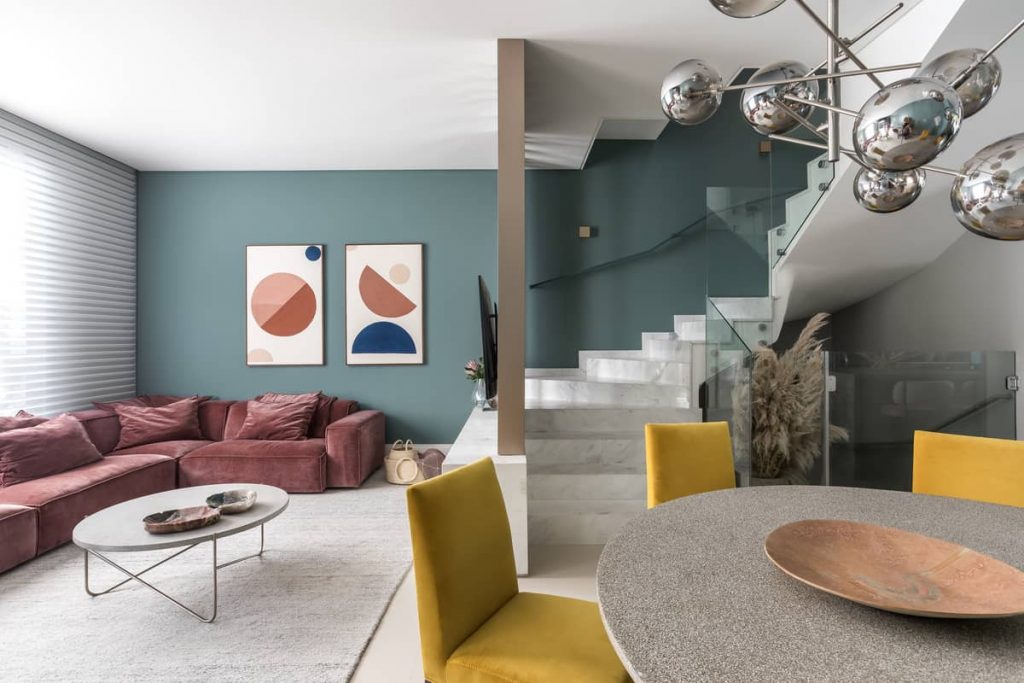 The architects sectorized the house in three pavements. They used colors and the boiserie on the ground floor, creating a sophisticated atmosphere and endearing, with touches of rose coral and yellow colors, in a witty and inviting way. Which, along with the signed objects, makes the ambiance elegant, sophisticated, and unique.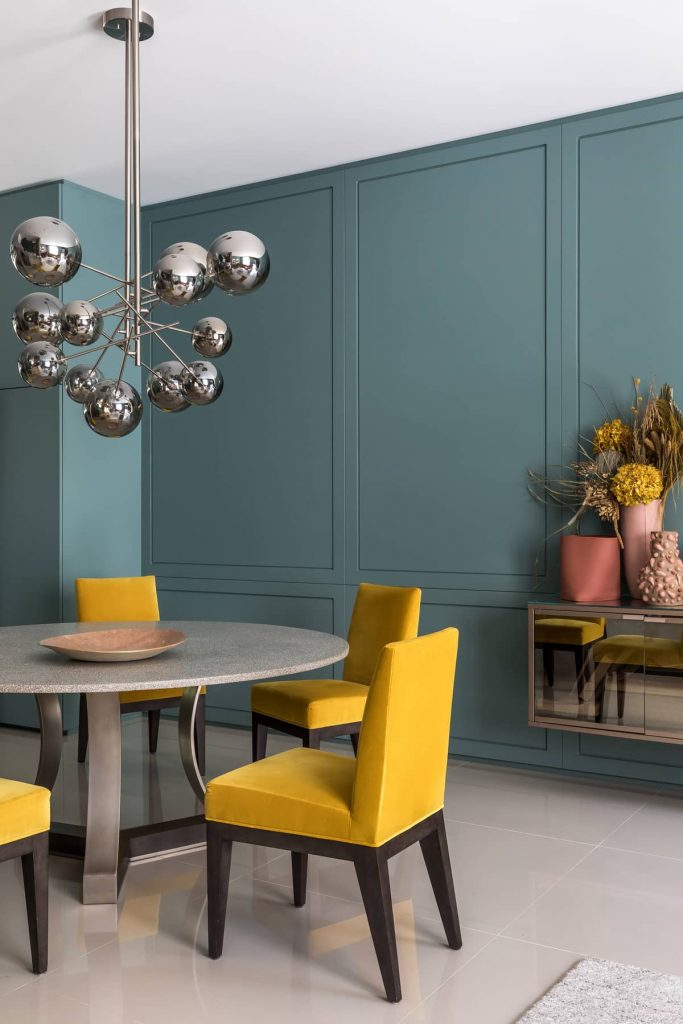 The inferior pavement was planned as an area of gathering. With sober colors and industrial air, the space is practical and stylish – as the clients wanted. To keep the union with the whole project, the same coating of the countertops was applied at the upper floor, bringing a stripped aspect to the kitchen and gourmet areas.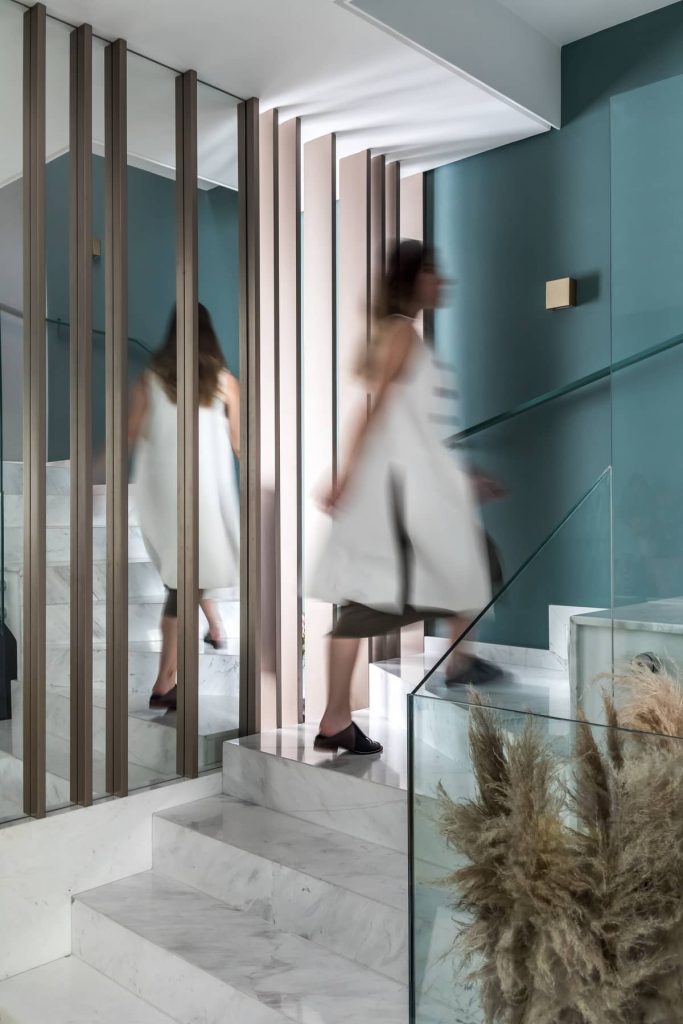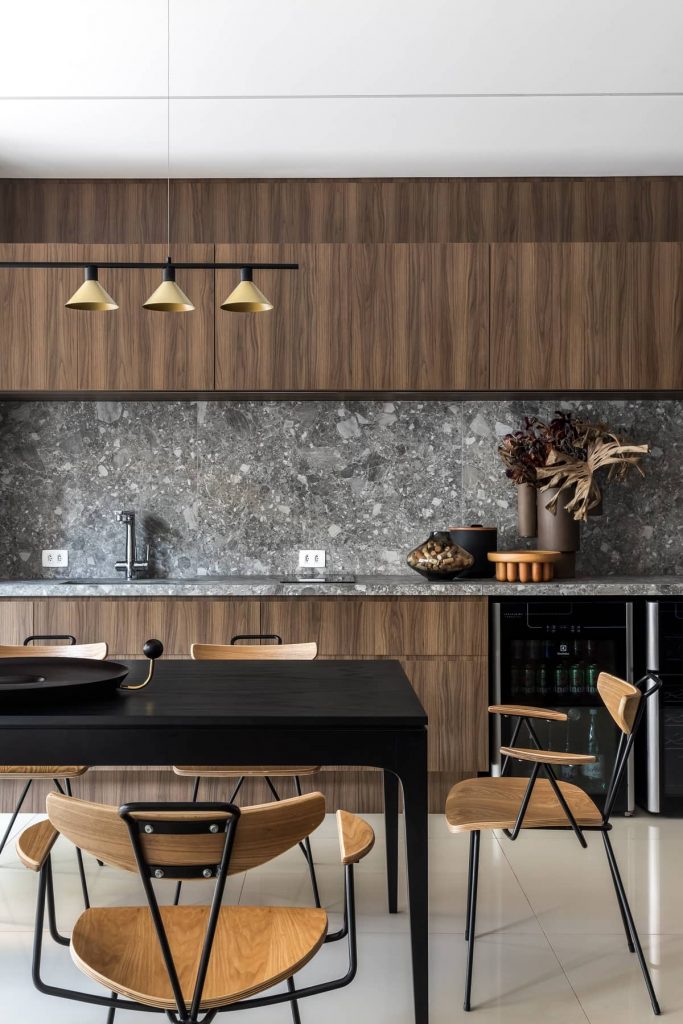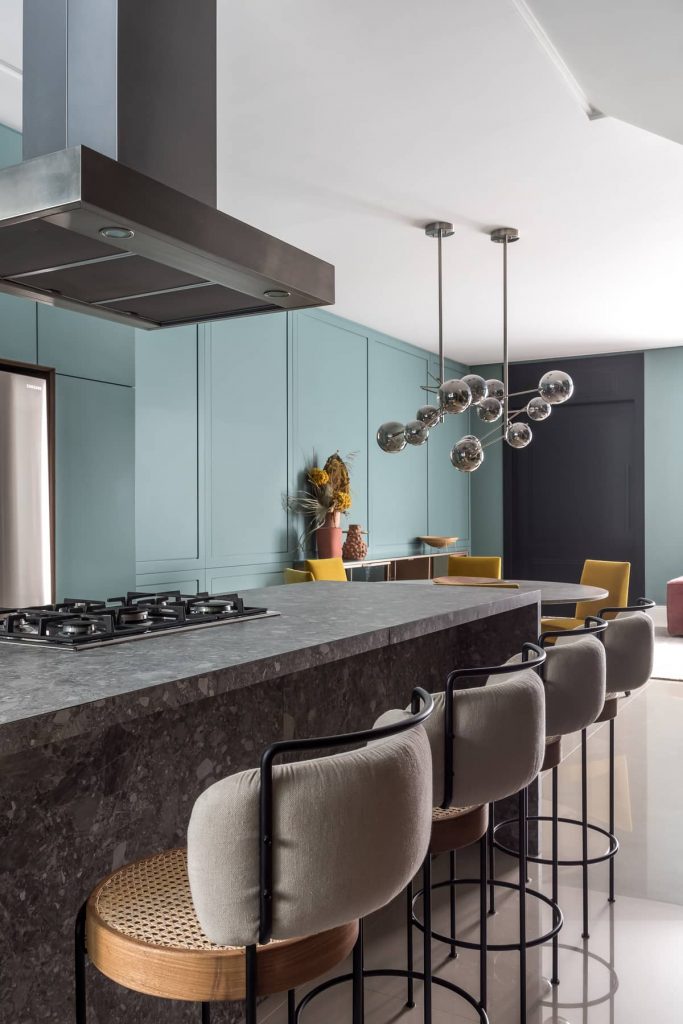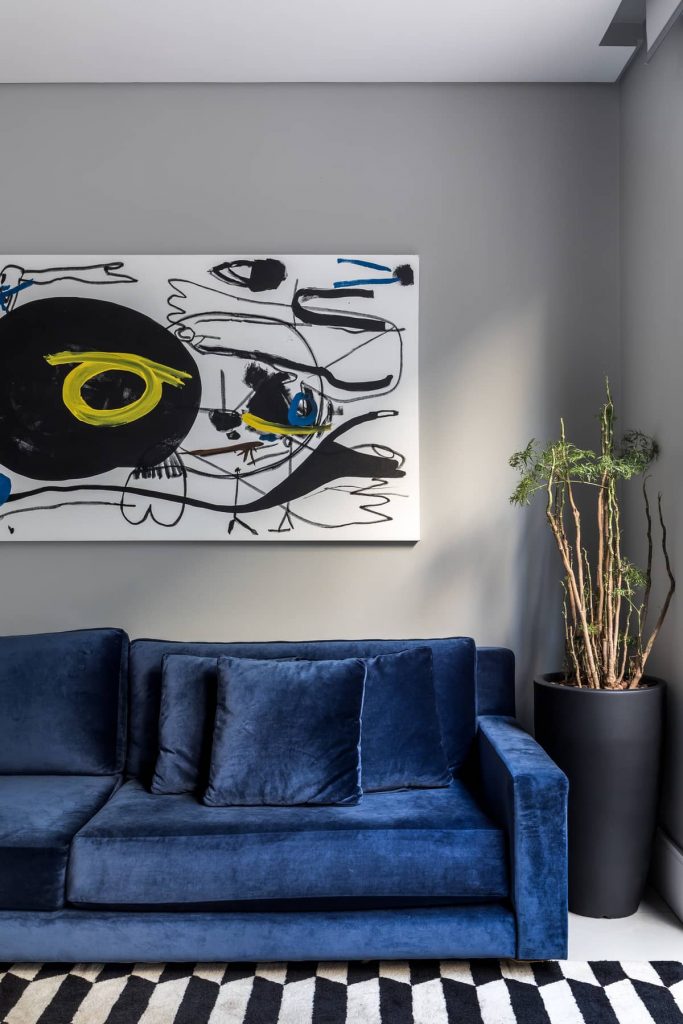 The master suite's highlight is a golden canopy that frames the bed along with the leather headboard. Furthermore, the architects applied the boiserie panels on the room walls, resulting in a European atmosphere. The colors and the floral print bed sheets make the atmosphere welcoming and serene emphasizing a refined décor and a personal visual identity.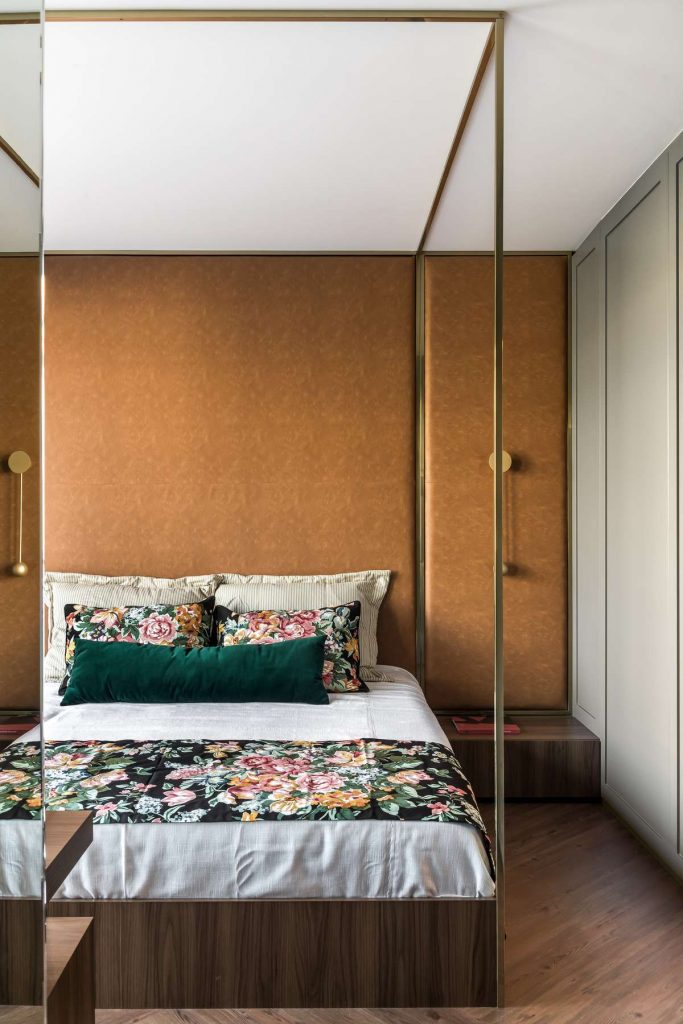 With a casual and delicate appearance, the daughters' bedroom has light candy-colors. But, there is a blue focal point at the headboard of the beds, which resembles mountains. The bird lights bring lightness, playfulness, elegance, and grace that the clients wanted.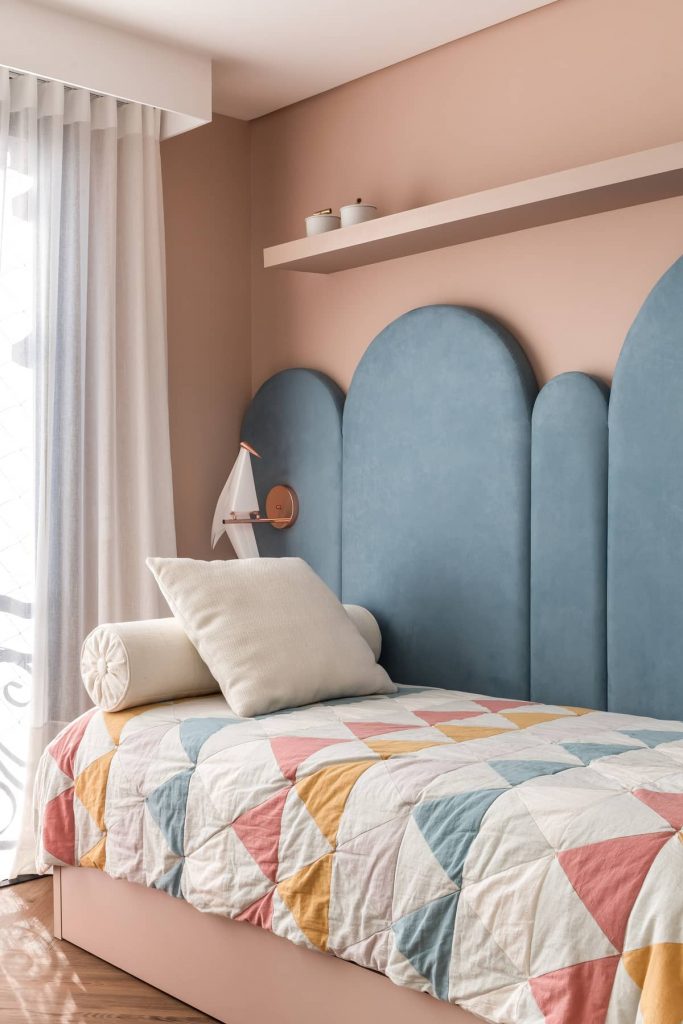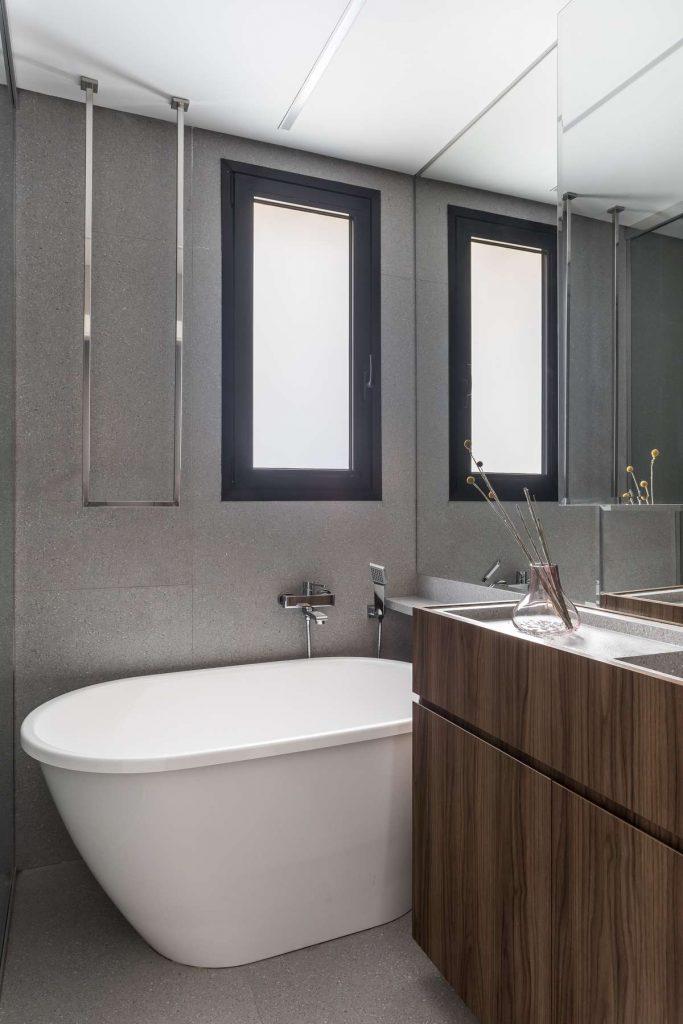 In sum, the Cosmopolitan House is characterized by bringing diverse elements, which, when combined, make the residence sophisticate, welcoming, and eccentric. It has a cosmopolitan and elegant feeling which the clients wished. The house reflects the clients' lifestyle, and it makes this project so unique and special.
Project by TN Arquitetura
Photography by Eduardo Macarios