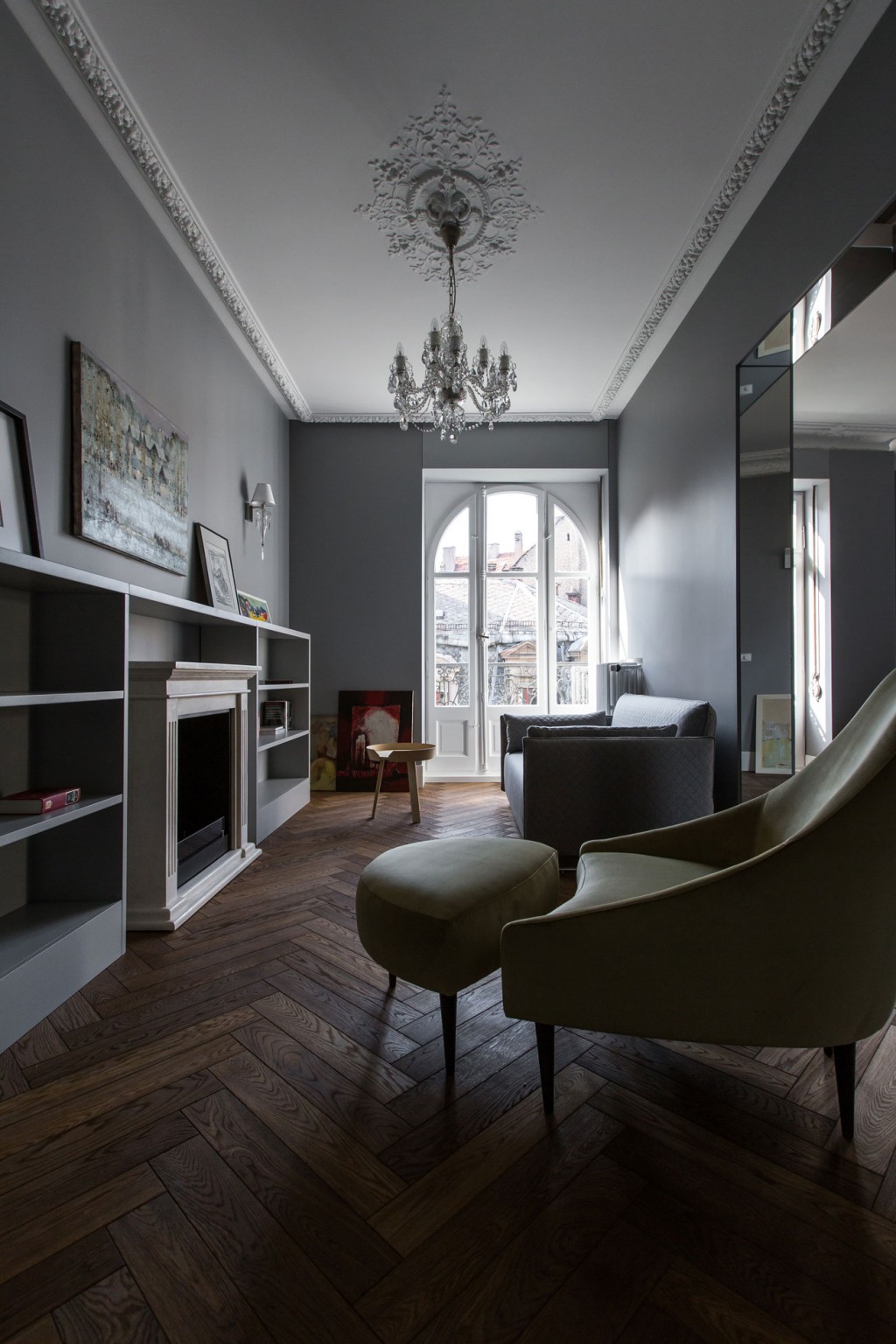 Colorful Furniture Added To Apartment In Strasbourg By YCL Studio
---
Lithuanian architecture & design studio YCL has perfectly used furniture to add colors to the interior of an Strauss Apartment in Strasbourg, France.
Designers preserved the original wooden floors & plaster ceiling mouldings to make the contrast between them and the colorful furniture which is placed all around the apartment. At the enterence of the Strauss Apartment there is a spacious hallway which has patterned mosaic floors, along with a hanging mirror and a red side table. Also, through hallway you can access two living rooms, kitchen and the dining area, a double bedroom and a bathroom.
"We strived to design a piece of furniture that would become part of the new design, but also blend with the general area with its long regular lines and create an image of a lightweight, expressive structure. We wanted to turn the new bathroom into an actual room with lots of light, a big luxurious bathtub, and a place to sit down with a balcony perfect for cooling down after a hot bath. Designing functionally comfortable and aesthetic residential environment preserving the authentic elements of the interior of the apartment, and interpreting classics in a modern light was important to us, as architects. We managed to form a neat composition of something old and something new." stated the studio.
Although, no significant changes were made to the apartment, however, YCL installed a doorway with a mirrored framework to connect the formerly separate living rooms and "highlight the sense of space" between the two. YCL added grey sofas and a yellow side table for both living areas. Also, the original chandeliers and herringbone floors were reserved. Next to the living room, there's a dining area in which YCL added a custom metal bar which extends three metres and is situated in front of the kitchen fittings.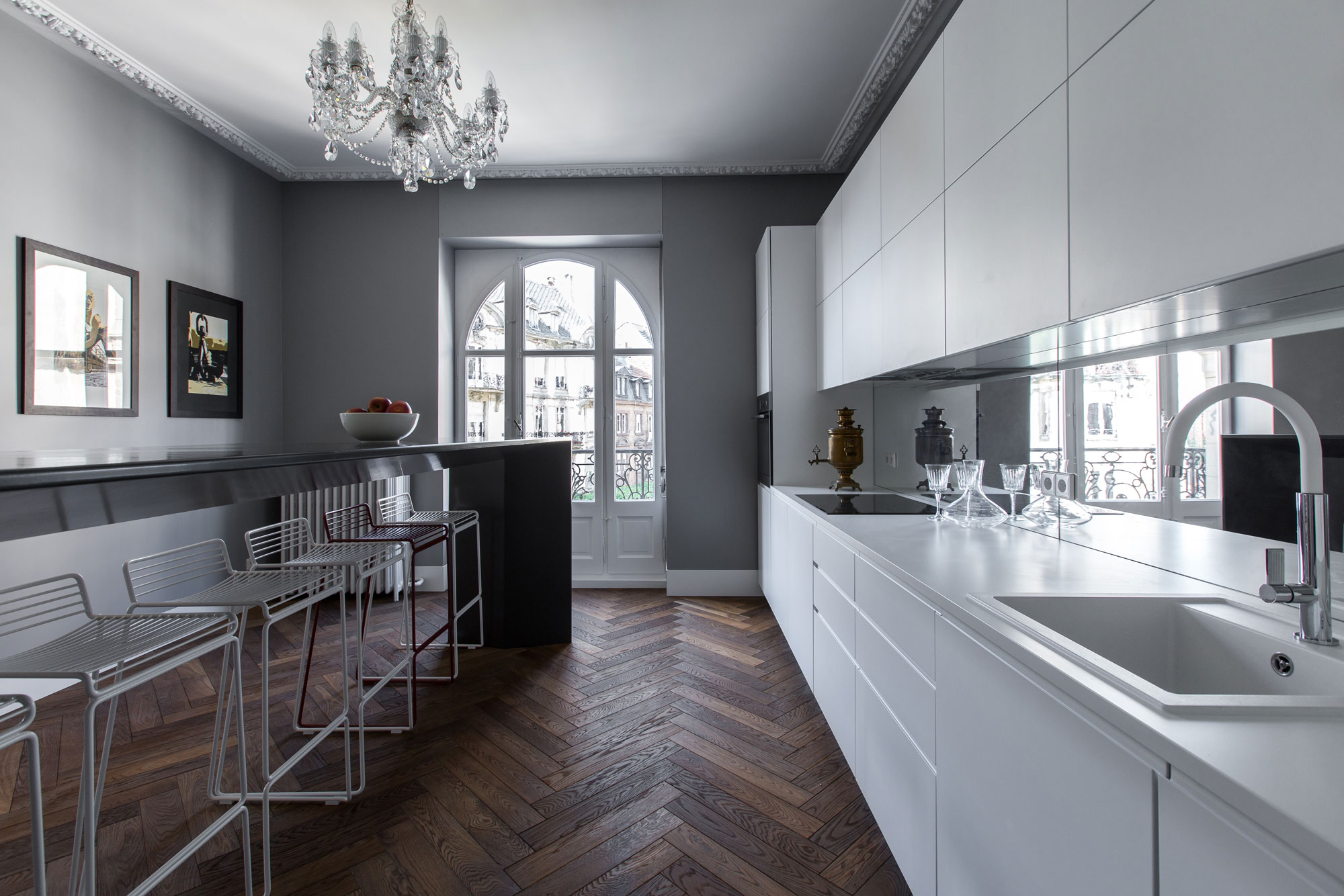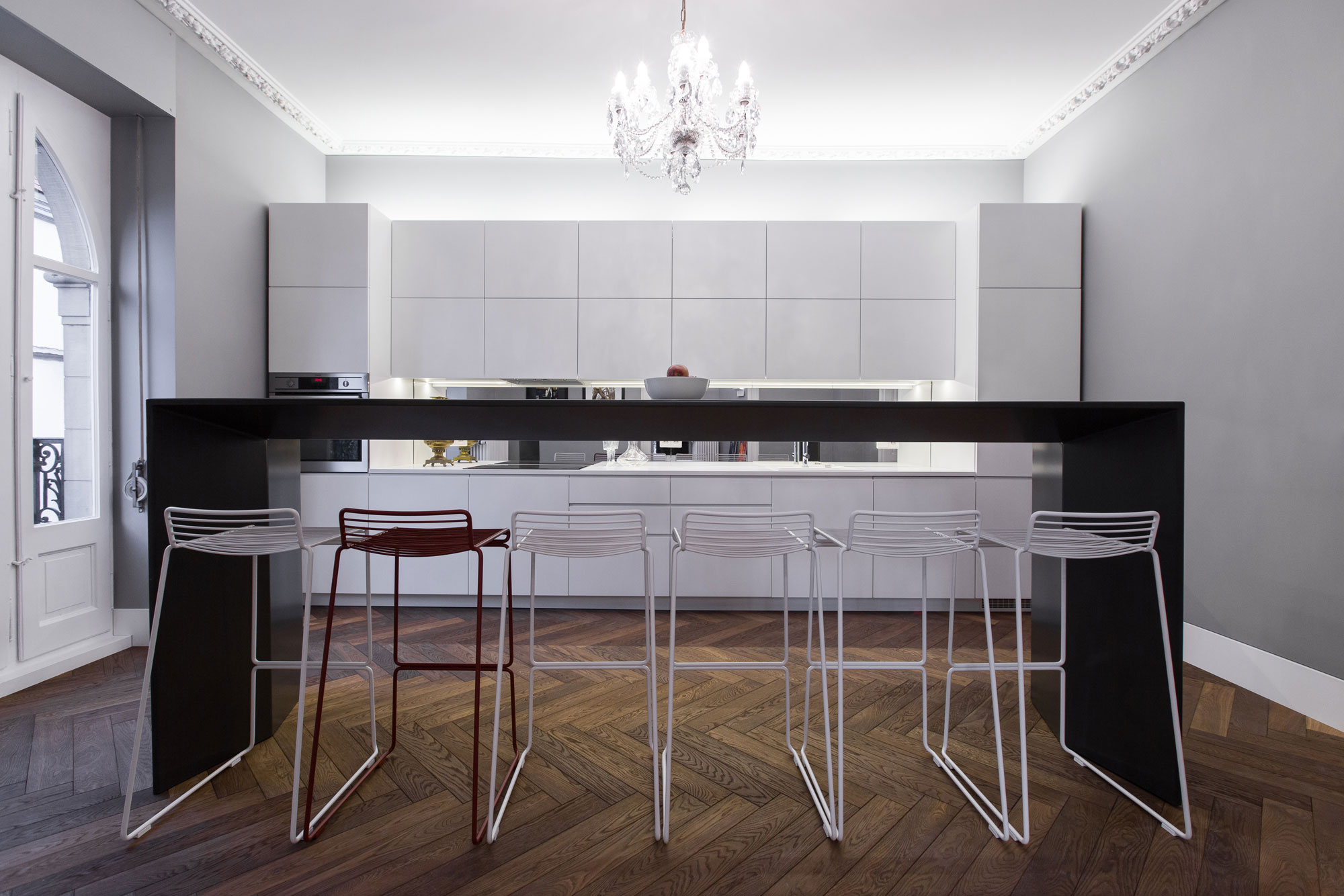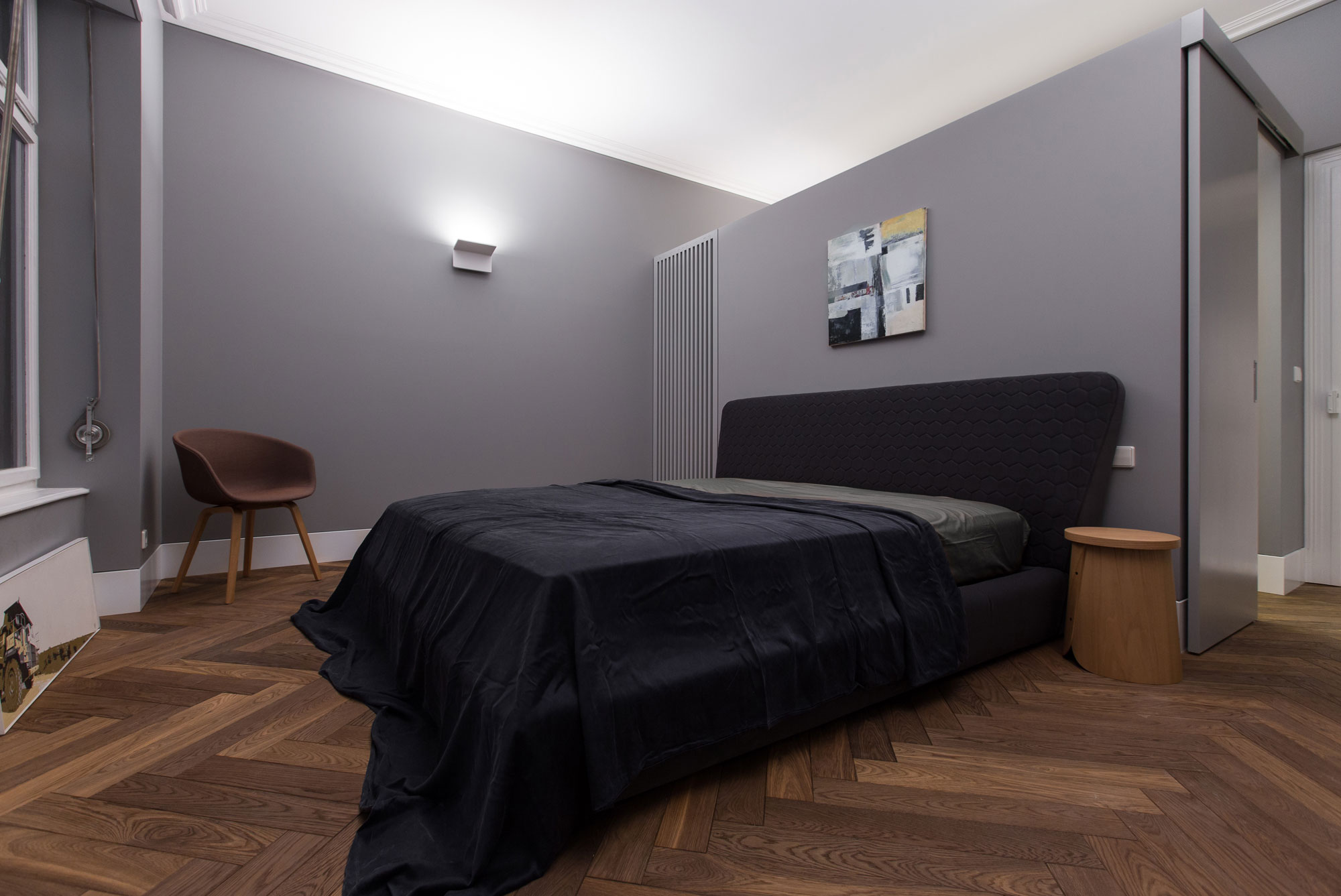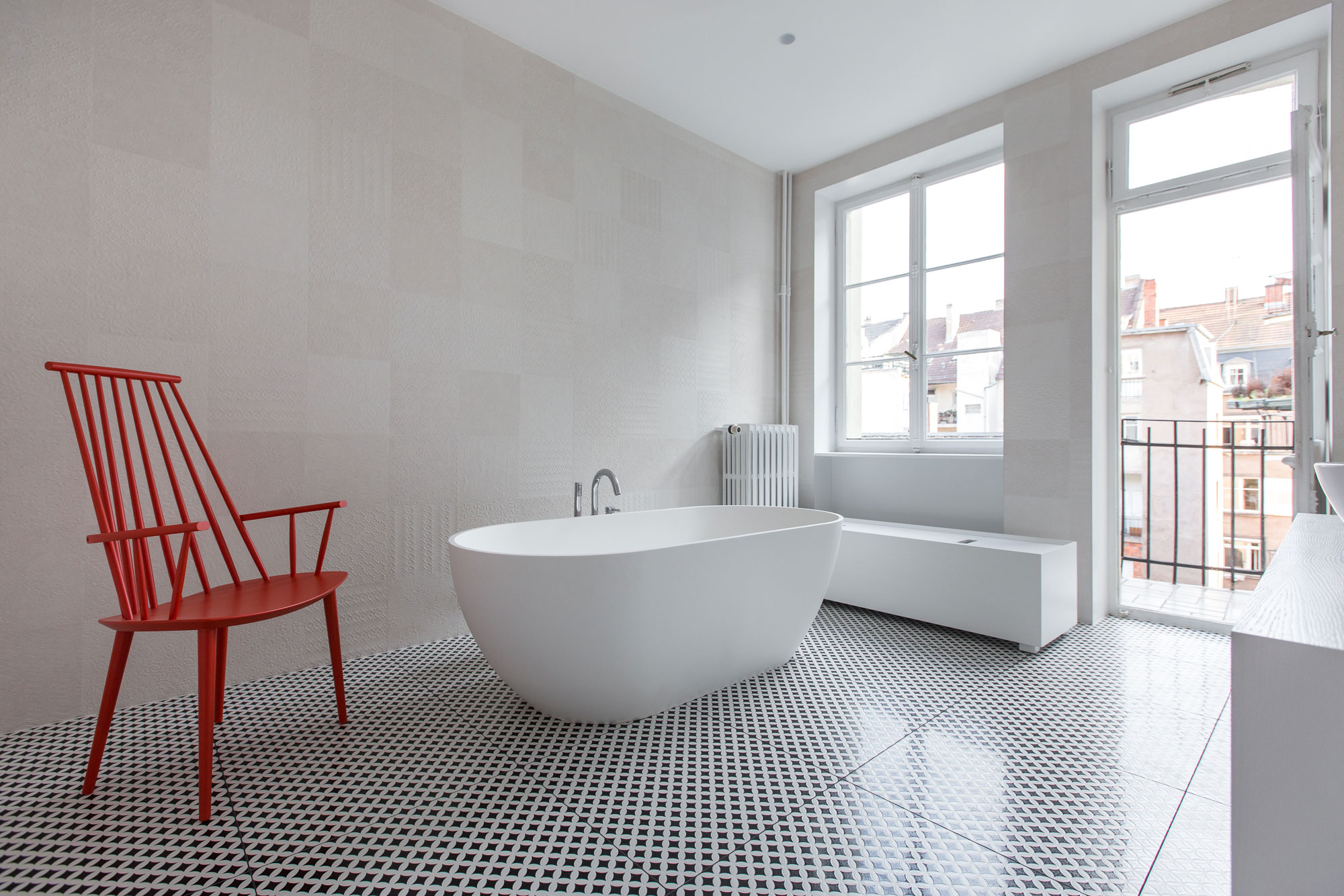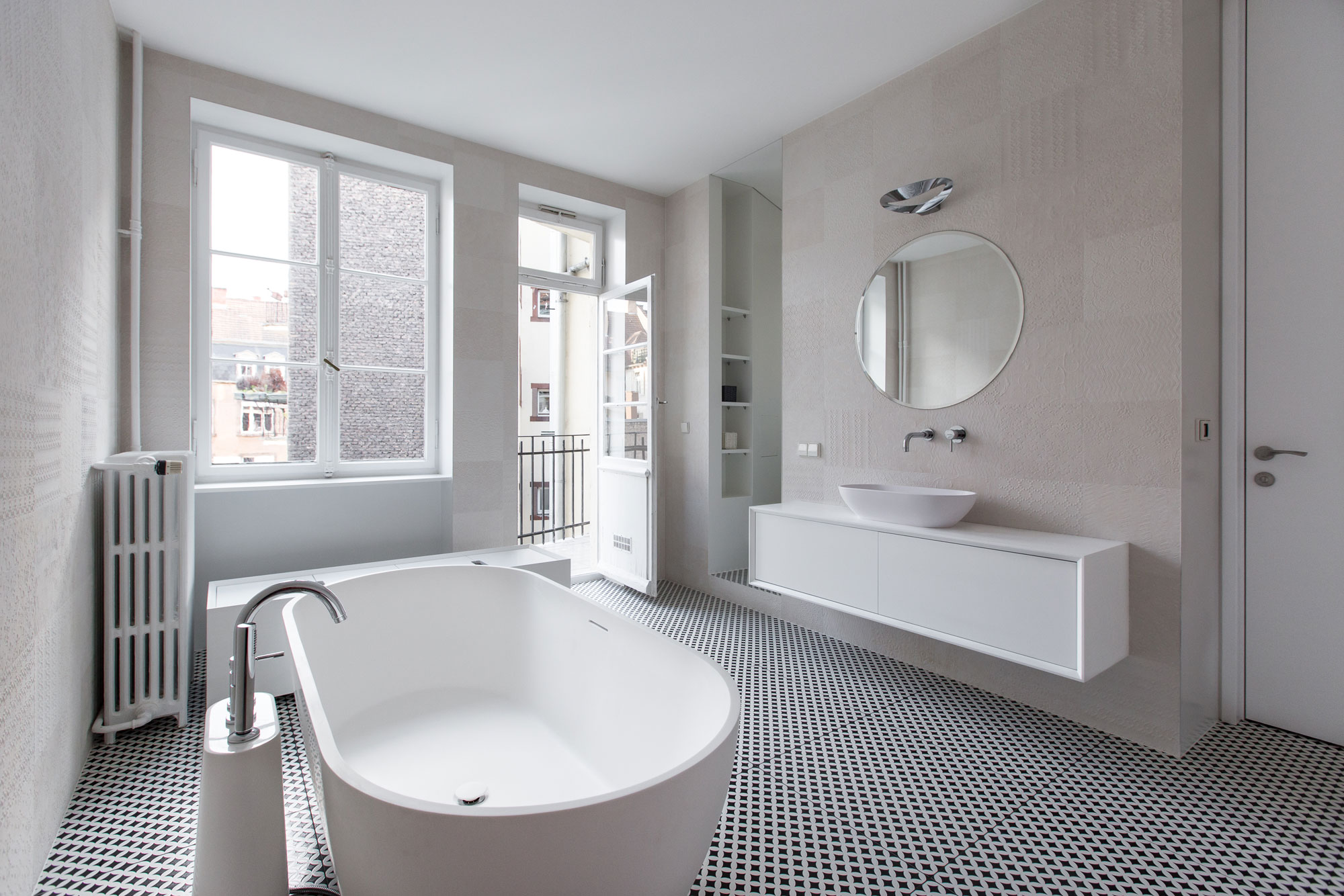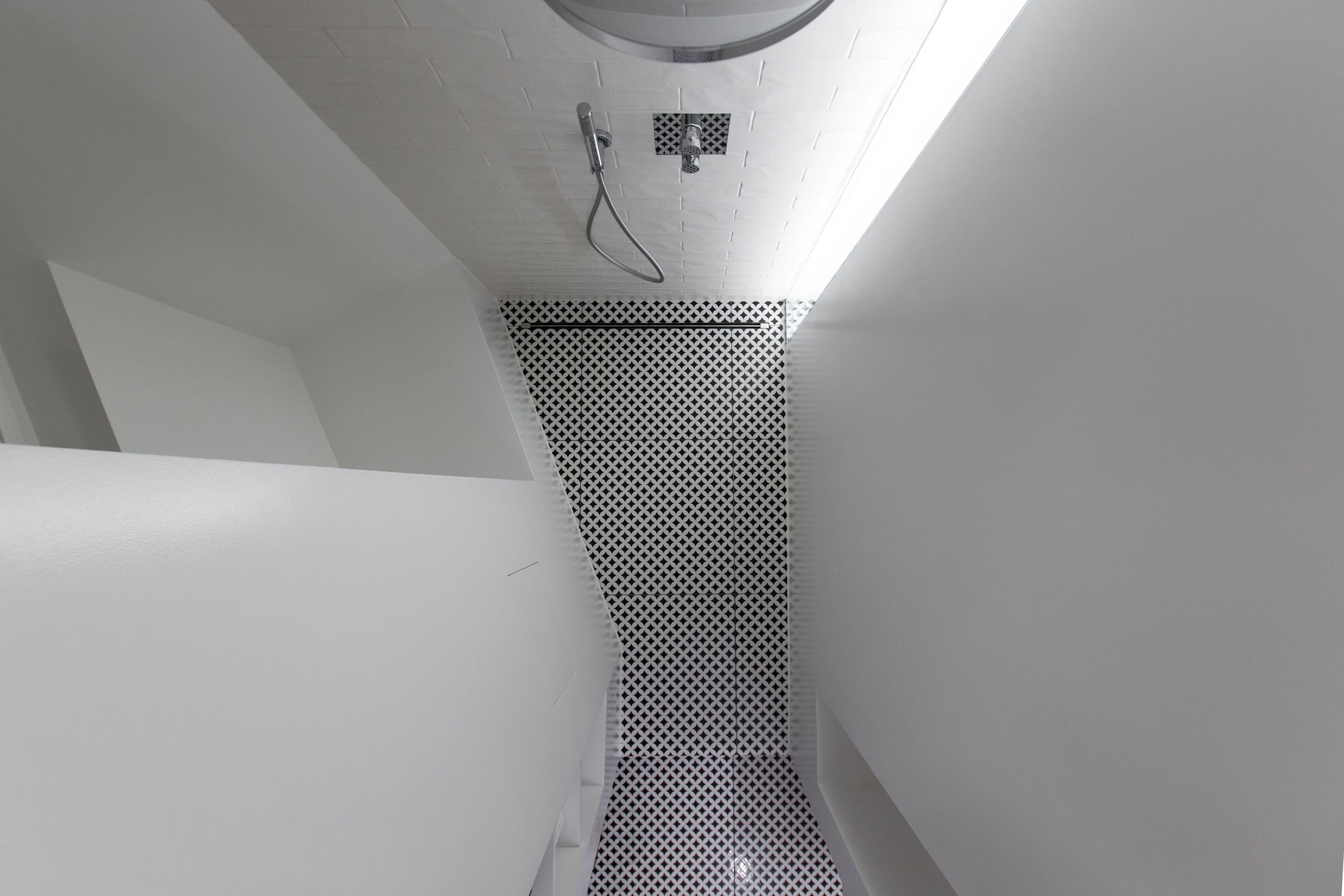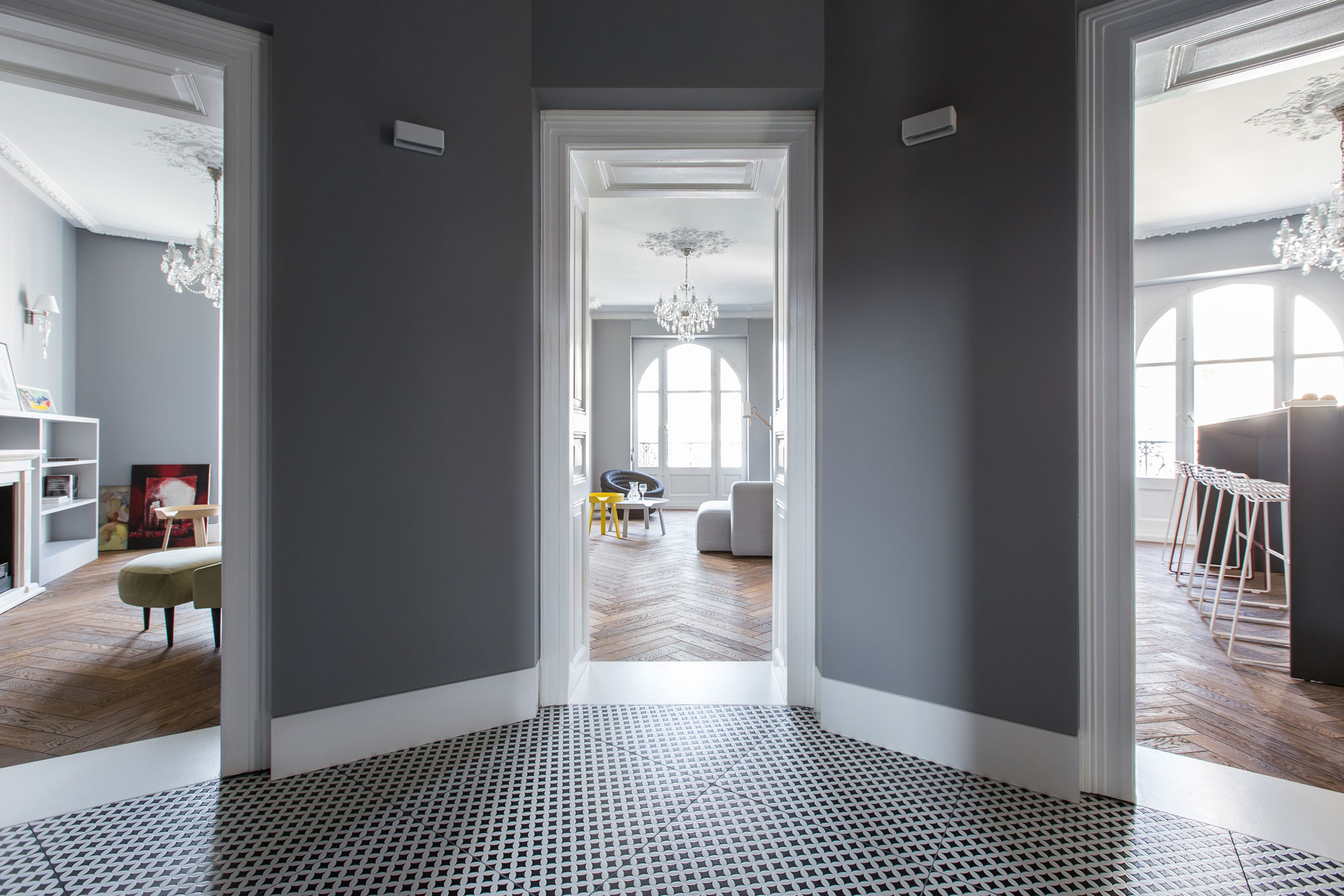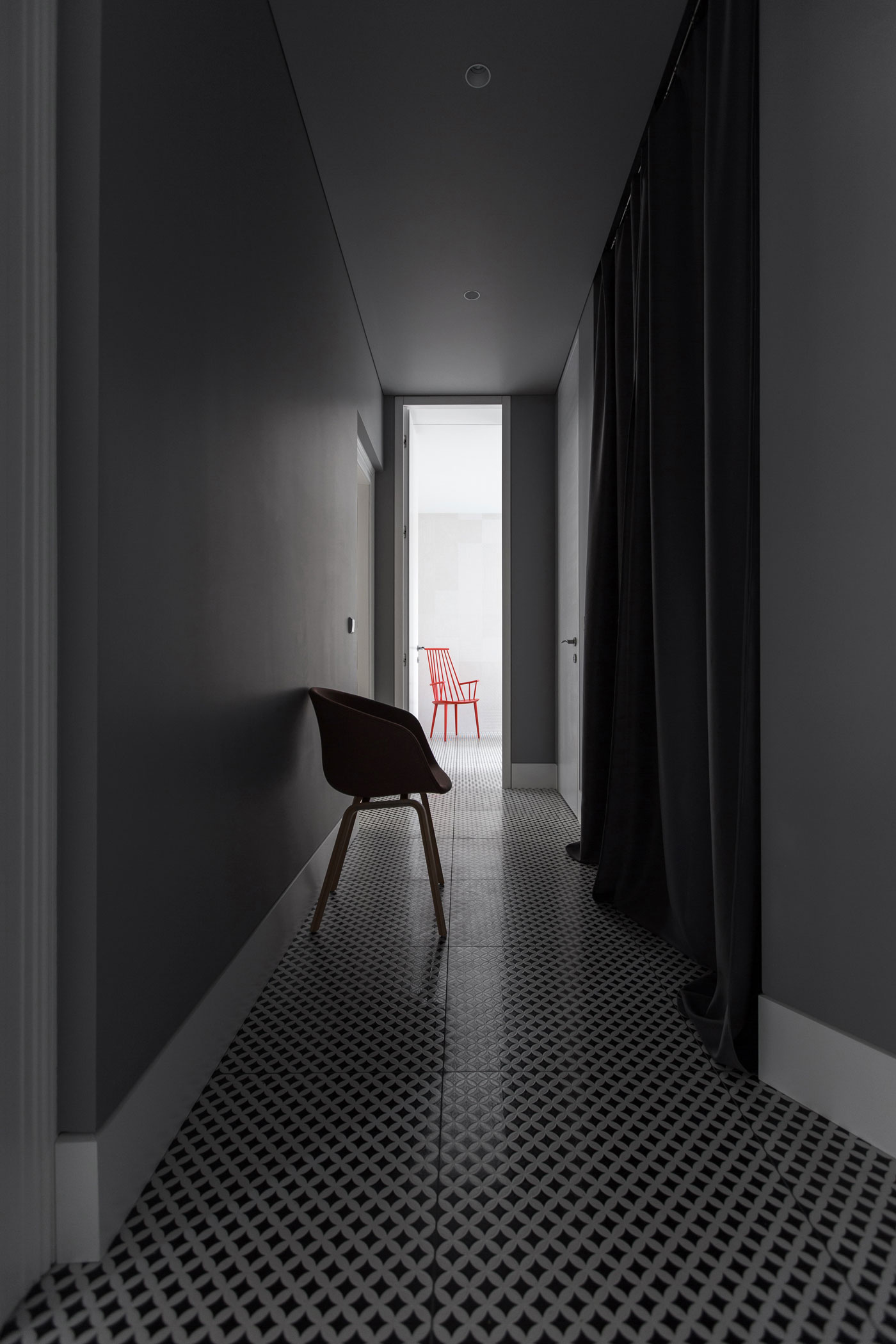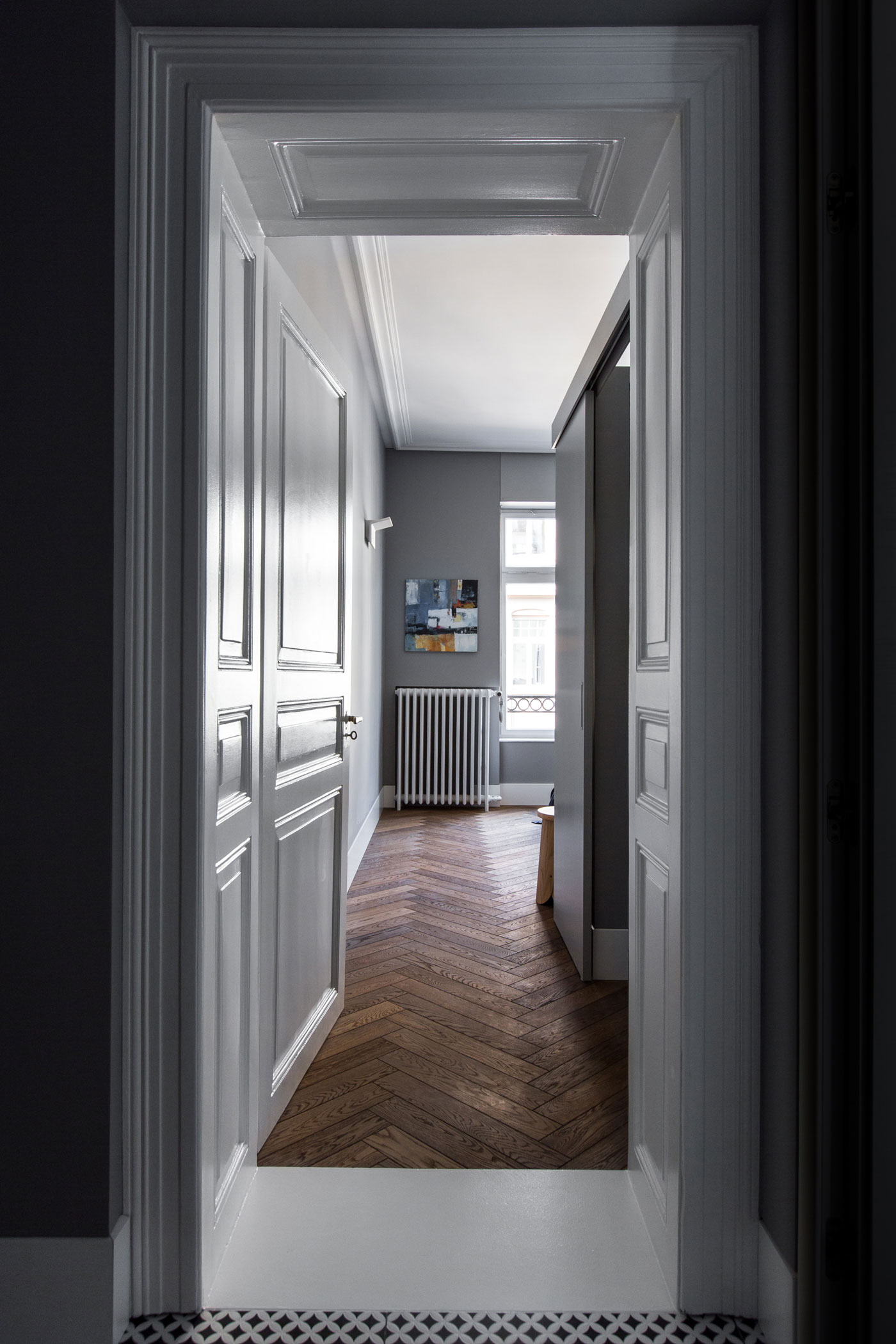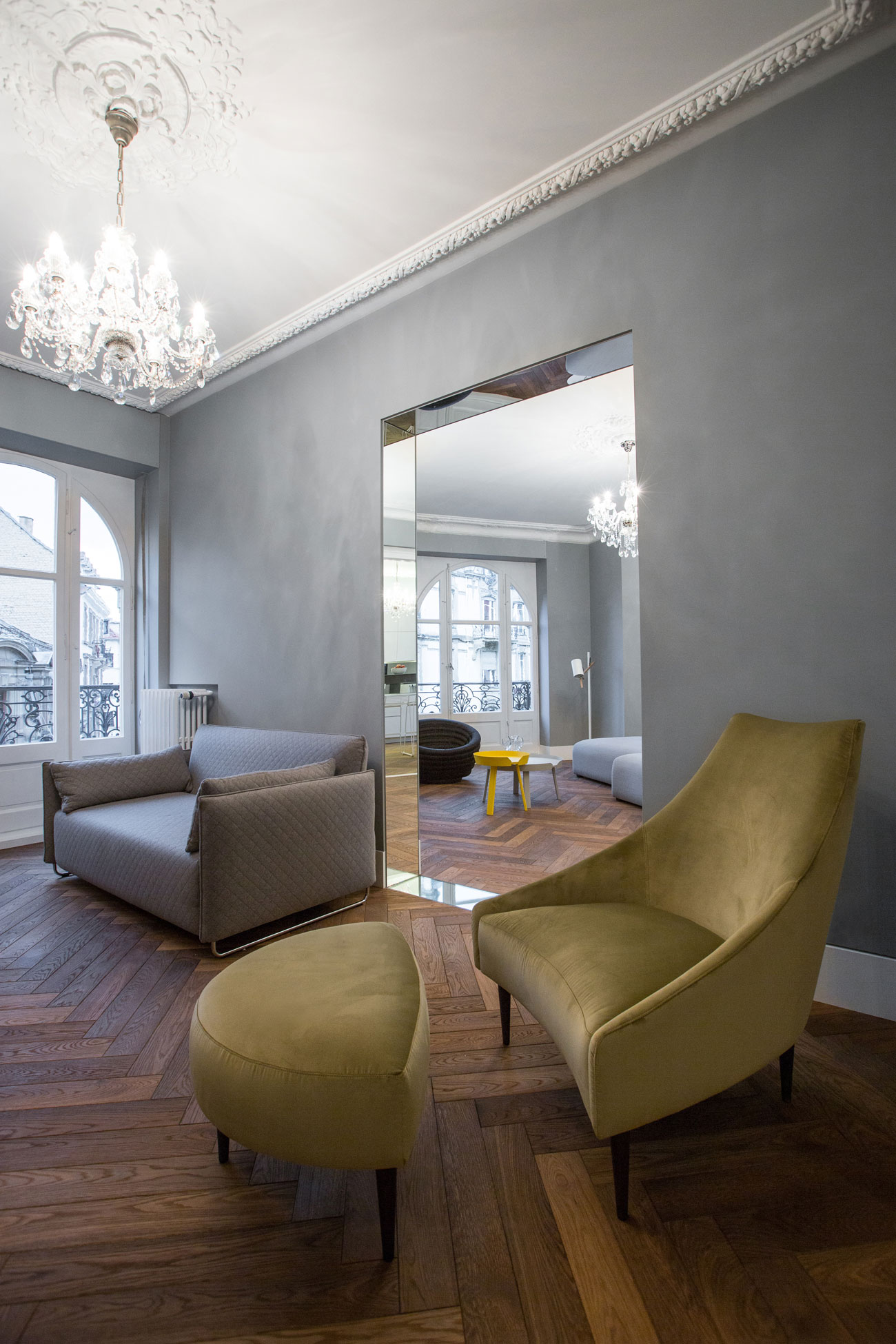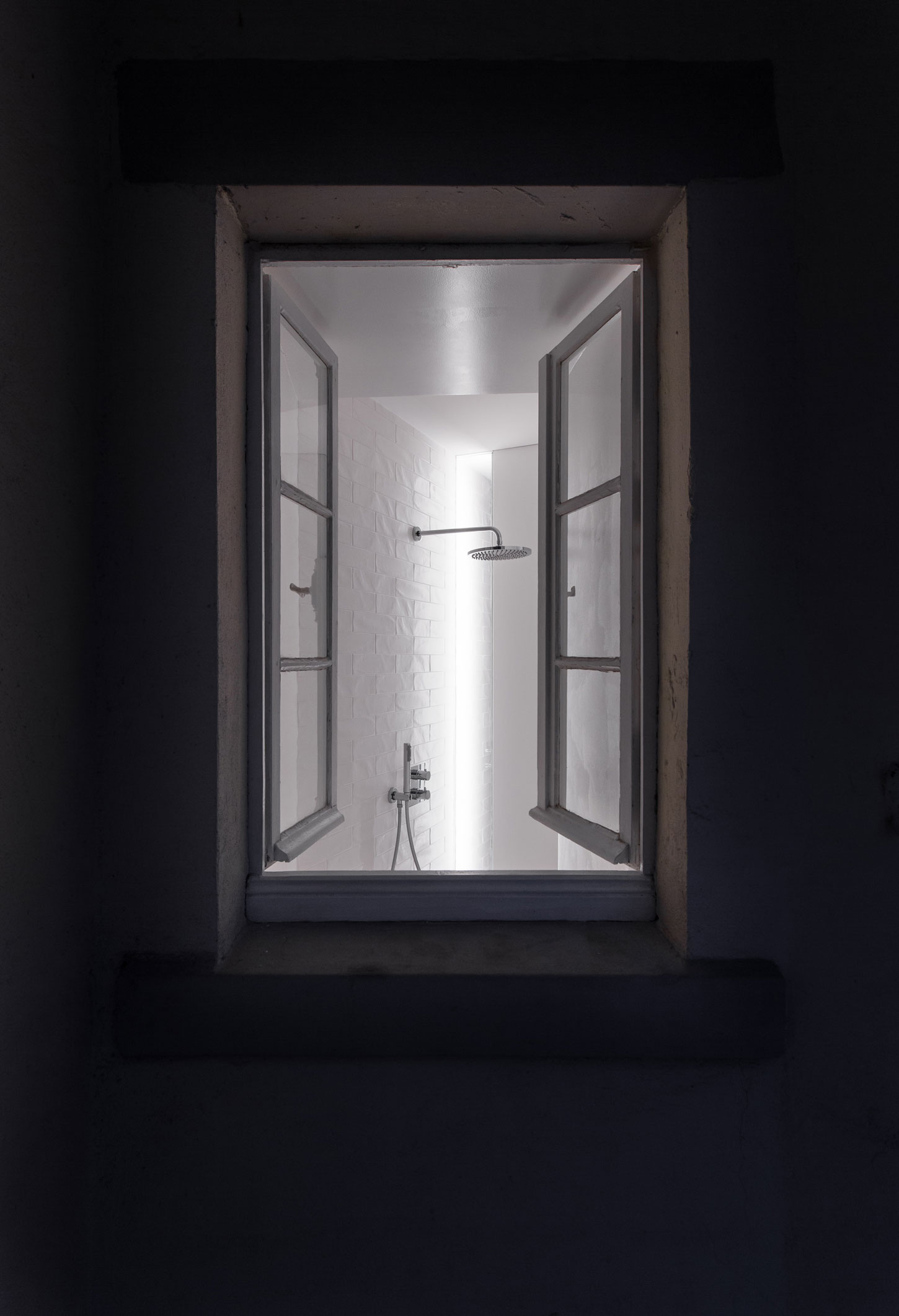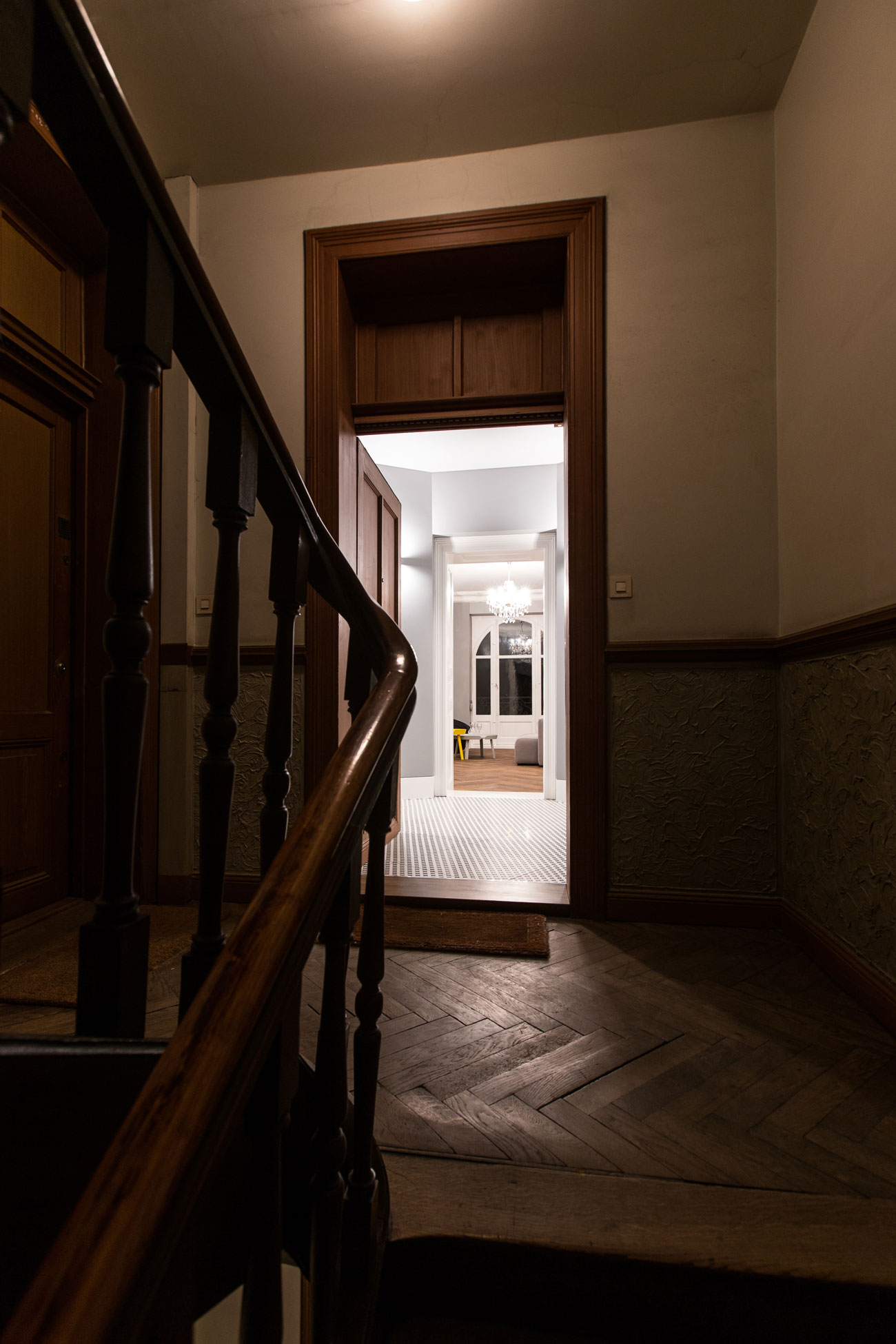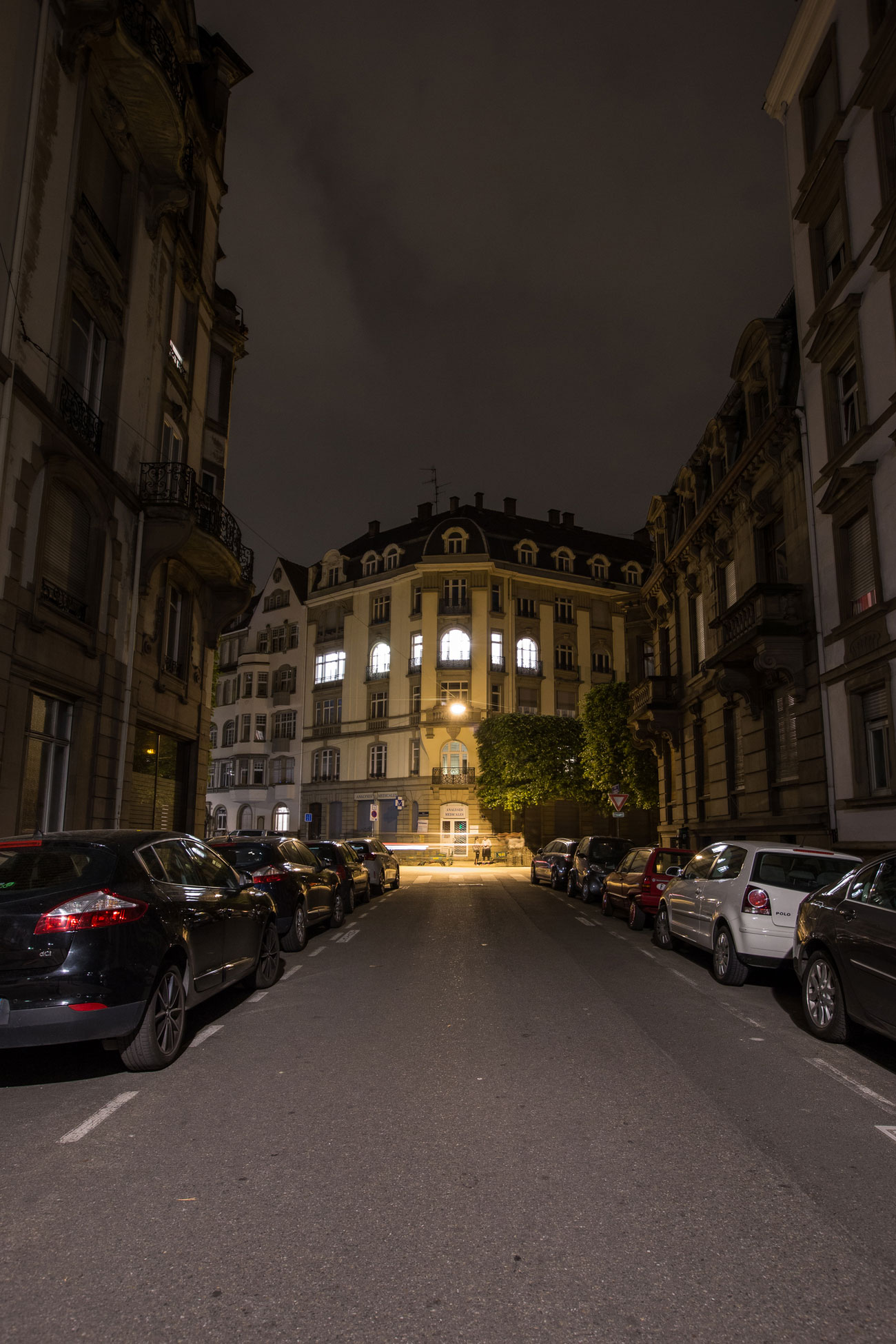 Photography by Andrius Stepankevičius.
Project by YCL